Majorityrights Central > Category: Libertarianism
"Natural rights", "human rights" or "social classification", what is the difference that can make a difference for us at this point? I would argue assertion of social classification. John Law is distinguishing our relative difference as a people but places it in the background to a distinction of "natural rights" as an expression overwhelmingly distinct from other peoples and a singular expression of Europeanness - apparently forever lost if we set it aside as a priority at certain times in the life span, in our system and in our history? I would argue that rights are one product of our social expression which will be lost if we do not, as de Benoist would advise, learn to prioritize the social from whence individualism derives. It's a White Left thing.

..
John Law's erudition is in evidence in distinguishing "natural rights" vs "human rights" in European history.
He argues that de Benoist is making a mistake in bundling "human rights" with "natural rights." That he is throwing out the latter along with the former in his criticism of human rights.
In effect, I would say that de Benoist is arguing that "Human rights" are a Cartesian, universalist derivation of rights which are to be done away with as both destructive to the very grounds of what individualism there is to be had and at the same time done away with as a naively adopted, neo-liberal, universalist imposition aimed to break down market barriers to, and differences from, the rest of the world.
Law's point is, in effect, that in not distinguishing the universal and Cartesian "human rights" from its forerunner, the telos of "natural rights" as a telos relative only to European cultures, that de Benoist is also discarding the distinct and inherent civic rights as natural rights born of Europeans and meant solely as a means to express and maintain our particular European character, civility and liberty. These civil liberties are an epiphenomenon that are both a unique prerogative in expression of our relative kind and a crucial means to maintain our peoples.
It appears to me that de Benoist's emphasis in criticizing individualism is more correct at this point. De Benoist may not be so much mistaken at this point in not distinguishing the kind of rights as in not emphasizing relativizing social grounds in firm contrast to other peoples and support as such that dynamic classification of bio-racial systems provide.
Law, on the other hand, is jumping the gun a bit in presuming our relative distinction in the telos of natural rights. I can't speak for de Benoist but of course I have acknowledged the importance of something like that protection of rights and individual liberties within the relative and bounded classification of European peoples, but I would favor a new way of devising them which would suffice for post modern performance requirements (e.g., warrant, accountability, coherence, agency, obligation, legitimacy, prohibition), since the telos of natural rights are likely to prove a partly obsolete relic of a more "stable" order and perhaps on a slippery slope to the Cartesian universality of human rights that came of them.
In either case, returning to the rights structures of bygone epochs is not our priority. Far from it, and in that respect, de Benoist is not wrong to be strongly critical of individual rights as a key agent in leaving us susceptible to destruction.
Neither again is Law wrong in emphasizing that something like rights are necessary to Europeans.
But until such time as we have overcome the Cartesian de-legitimization of social classification and Jewish exploitation of that de-legitimization, particularly in regard to White peoples' ability to discriminate for that prohibition, individual rights are better treated as a subset and permutation of positive attributes that the class (whole social groups of European peoples) would birth were it not in jeopardy - rights would be an epiphenomenon and not the sole distinguishing characteristic and means of our salvation - indeed, preoccupation with abstract premises as such can be a hindrance at this point, particularly if belabored where no "rights" grievances are, or indeed, can be raised. Rights treated as a shining beacon of European virtue (even in teleological form) would tend to run stiffly roughshod over the radically social source of our distinct character, our interdependence as a social group, and the performance requirements of our post modern condition, which require the assertion of our classification as relatively distinct from the rest of the world - a crucial social classificatory distinction that makes a difference.
In the last part of Eugène Montsalvat's review of de Benoist, he is shown to give organizational advice, including moving beyond left and right with observations as to where they both went wrong.
I don't agree with how he is describing the left, and it is a good occasion to sort that out.
However, I am in significant agreement with the tenor - that capitalism is among our major problems.
With that, he confirms a suggestion from Kumiko to me, that I've already accepted. I would take to heart that in promoting the White Left platform that I have not emphasized enough the fact that there would be unions amidst the union that is the racial/national union. I have done that but not enough.
Because I have been so focused on the re-legitimization of racial classification and the unification of people as one class, Kumiko alerts me to the fact that I would be accused of disingenuously wallpapering over bona fide working class concerns for not recognizing their distinct situation.
She advises talking more in terms of syndicalism, and I can see where her advice in that regard, and as it turns out, also de Benoist's advice in that regard is correct.
My way of handling these differences could use that boost, though I have not exactly been remiss in that. In criticizing the insufficiently descriptive and ultimately dangerous paradigm of "equality / inequality", I have consistently spoken in terms of qualitative differences within the White Class (and in relation to non-White groups). As opposed to "equality/inequality" and its false comparisons, I have tended to focus on niches, their paradigmatic incommensurability, qualitative symbiosis and the management of differences in respect of difference as opposed to inequality. Nevertheless, forms of syndicalism should correspond with systemic regulation of these differences.
Counter-currents Publishing, 'Alain de Benoist's On the Brink of the Abyss', Eugène Montsalvat wrote:
Against this increasingly dismal situation Alain de Benoist writes of the possibility of a resistance, that will usher in a transformation of the system. He endorses the idea of moving beyond Right and Left.
As I have said in many places, and I am no less convinced than ever, that it is a mistake to relinquish the self designation as a left, a White Left. The Jews do not want us to adopt its powerfully organizing world view for that reason, because it does line things up correctly time and again.
ibid wrote:
while reminding the Right and the Left of their failures, which have resulted in the modern predicament
Not a left as properly defined in White interests.
ibid wrote:
He warns of idealizing the working classes as naturally good, of repeating the naive Enlightenment optimism that liberalism arose from.
I do not idealize the working classes nor would a White Left.
Benoist is correct and very articulate in citing the Enlightenment, its optimism (wow, never thought of that angle, but true) and the liberalism that came of it, but these are not elements of what we are calling the White Left.
The White Left designates these products of the Enlightenmet and categorizes them as "objectivism", one of the two great adversaries to White/Left/Class/National/Union/Racial (all the same) solidarity.
The two great adversaries to the White Class/Left are Jewish interests and Objectivists/objectivism.
de Benoist needs to recognize where adoption of Enlightenment ideas among ordinary and working class folks is coming from.
Where it isn't being promoted by Jewish interests it is being promoted by White elitist traitors disingenuously posing as "objectivists" (innocently great and not accountable) and naively accepted by the "lower classes" as "objectivism", viz., the way it is.
But it is Not leftism, definitely not White leftism as it does not recognize the union's right to discriminate and hold people accountable to the union's interests.
Hence, we have not moved beyond right and left, we have merely not caught up to how Jews and White traitors have manipulated these terms to their interests, including not wanting us to have a "White Left" as its organizational capacities are dangerously powerful against them.
ibid wrote:
On the Right, figures such as Sorel and Péguy have been forgotten, and the fight against communism fooled the Right into aligning with capitalism.
de Benoist is correct about that. No argument.
ibid wrote:
Rather than attacking capitalism as the root of the loss of national borders and the cause of mass immigration, they fall into petty xenophobia, Islamophobia, and buy into the "Clash of Civilizations" that distracts from social conflicts at home.
Here I disagree with de Benoist, not in the sense that issues like these can't be used to distract from objectivist treachery and problems of their exploiting "lower classes", but in the sense that he is going to the other extreme, and in ignoring race and religious organization of groups antagonistic to race, that he is buying into the same right wing Enlightenment objectivism (and perhaps Jewish manipulation) that he claims to be wise-to.
He goes on to say..
ibid wrote:
On the Left, four main flaws are identified
First..
ibid wrote:
political universalism
That can be said to be a product of Red (Marxist) Left skullduggery; that is to say, how Jews would apply all peoples in unionized alliance against White capitalists (While Jews themselves maintain their union and the facile unions of those who oppose their enemies).
It is surely wrong to accept the Jewish definition and calibration of the terms.
A union, a White Union, cannot be universal by definition. One is in the union or one is not.
Jews do not want us to have this because it would organize our people in a humane way which is accountable to excellence and differences at the same time.
Second:
ibid wrote:
the absence of a concrete anthropology leading to unrealistic assumptions about human nature,
It can err in this direction but only gets out of hand because the Jews exaggerate these possibilities in order to pander to their paying students. That is, Jewish academics are largely in the big business of selling talk to White female undergraduates: "possibilities" to create college courses and talk talk talk, criticize, criticize, criticize.
Third:
ibid wrote:
a belief in progress, and a moralism focused on the complaints and grievances of victim groups.
Again, exaggeration and distortion of these capacities are the result of Jewish academics who have mixed in and preyed upon enlightenment distortions in order to both misrepresent the left and turn White people off to their organizational capacity in a Left while actually using the victim groups they do marshal as an attack force against Whites.
Fourth:
ibid wrote:
Therefore, the Left disregards things such as national borders, ignores the value of pre-capitalist modes of production, and has fallen into the trap of fighting for various identity politics groups.
Again, those are Jewish cultural Marxist perversions.
How can a leftist union favor the scabbing of their union by an open borders policy?
They cannot, it is a contradiction of terms.
ibid wrote:
at the expense of class struggle. Instead of attacking capitalism, the Left now focuses on "anti-racism" or "sexual liberation," which only serve to break down the barriers impeding the flow of capital and lead to further individualism in the social sphere.
That is what the Neo cons and other Jewish led interests are getting people to do.
The White Left is guilty of none of these things.
ibid wrote:
To challenge the capitalist system, a new class consciousness must reappear, against individualism a "collective will" must be formed.
True, a White Class, the White Left.
ibid wrote:
This will must come from the bottom up, being built locally, against the global hyperclass. It must be intransigently revolutionary. Benoist repeats the advice of Sorel to the revolutionary syndicalists.
This is quite well said, and I will probably take de Benoist's and Kumiko's advice to incorporate more snydicalist type thinking ..
ibid wrote:
"to take the early Christians as their example: those who absolutely rejected the world they were fighting against."
I am on the radical side, but taking skepticism to quite that level is what led to the radical skepticism of the enlightenment and subsequently to liberal modernity.
The Christians are a bad example unqualified as such.
ibid wrote:
Finally, he identifies the target of this new struggle, "The principal enemy is at once the most harmful and, above all, the most powerful. Today it is capitalism and the market society on the economic level, liberalism on the political level
I would make it a dual entry, Jewish interests and Objectivism (which includes capitalist interests).
ibid wrote:
individualism on the philosophical level
I agree that individualism is a large part of our problem, I understand its philosphical difficulties, but I do not want to summarily and uncritically dismiss it; but rather set it aside as a non-priority while we are under mortal threat as a group by groups.
ibid wrote:
and the United States on the geopolitical level."
The Jewish and Objectivist led U.S. is certainly a huge problem, but one must understand that it is Objectivism (admittedly written into its Constitution) and Jewish groups that marshal its forces against other group unionization of peoples.
I believe that Kumiko would like a chance to show that there may be a way to ride the tiger of NATO and US forces toward ethno nationalist aims.
ibid wrote:
He calls for an alliance from forces as disparate as Castroism and Christianity to challenge these enemies: "The enemies of my enemies are not necessarily my friends, but they are necessarily allies.
If Christians and Muslims are attacking our enemies that is fine but we cannot be so naive as to think that these universalist and race mixing religions are people we can form formally agreed upon alliances with.
Their overall pattern is overwhelmingly against our interests and untrustworthy.
Same with blacks and Jews. There might be times when they fight groups who are harmful to us, but their overall pattern is overwhelmingly against us and untrustworthy.
ibid wrote:
am notoriously not a Castroist, but I will always support Castro in his fight against American imperialism.
Castro is anti-racist. So, I cannot agree with de Benoist.
ibid wrote:
I am notoriously not a Christian, but I will always support Christians every time they struggle against the power of money. Those who reason otherwise do not have a sense of the priorities or the stakes. They are quite simply accomplices."
Not true. Very untrue.
It's a shame that Tan would say that I'm "not using my brain".. "don't have my thoughts organized clearly" and then take an idea that I have clearly organized and advanced for some time, and promote it on the Hitler worshiping "Renegade Network", saying that he has this idea that our objectivity has given us advantages but also susceptibilities.
On the topic of genocide vs suicide he has an informative discussion but it is a false either/or in that MacDonald is not taking his eye off of Jewish power and influence and arguing "suicide" by examining our own susceptibilities (nor am I arguing White suicide).
Tanstaafl argues for genocide of Whites as opposed to White suicide
http://blogtalk.vo.llnwd.net/o23/show/7/641/show_7641145_2015_05_25_04_37_05.mp3
Tan quotes (from a post that KM put on TOO!):
Le CRIF and La France LICRAtisée (literally "Licratized France") are extremely rigorous works and, as well shall see, their conclusions are highly compatible with The Culture of Critique. In short, these Jewish groups have spearheaded efforts to delegitimize French ethnic identity and indeed the French nation itself, to destroy majority self-confidence with references to "racism," colonialism and the Vichy Regime, to aggres- sively promote Afro-Muslim immigration and "multiculturalism," to margi- nalize the Front National from any participation in politics, to censor speech found threatening to perceived Jewish interests, and raise the Holocaust as the supreme crime above all crimes that legitimizes their activism by placing Jews as the supreme victims. This activism, plainly, is based on ethnically-motivated hypocrisy and selfishness, evident in the LICRA and CRIF's simultaneous support for Israel as an explicitly Jewish ethno-state.
"That's not suicide"

While it is helpful to unfold the matter of genocide vs. suicide, MacDonald is not letting the Jews off the hook while attempting to examine why our people are not responding better to obvious impositions. For example, he has readily discussed such Jewish coercion as incentivizing Whites to sell-out their people.
For a curious example of White passivity of my own recent experience, I was at a fare yesterday, thousands of people, 99 percent White, probably a few Jews, a few middle easterners and one interracial couple - lovely, elegant blonde with a special kind of blue eyes and a Negro in no way handsome or manifestly impressive.
I used a strategy of walking near them while not looking at them directly, saying loudly, "very good! 41,000 years of evolution destroyed, given it to an ape!"
The important point I want to make is that nobody of this White crowd even noticed or was the least perturbed by this sickening interracial spectacle.
It is legitimate to ask why a visceral response isn't forthcoming. The inquiry into our own responses or lack thereof, WILL NECESSARILY BE connected with the inquiry of those who might suppress and obstruct them - hence it cannot distract from the J.Q. ultimately. Rightfully angered response and resistance to it would provoke inquiry as to who is resisting and promoting our dispossession. Moreover, it would be paranoid to suggest that KM and I are trying to deny or distract from the Jewish influence. He has insisted, and so do I insist, that Whites can be brainwashed by the Jews media and academia.... lets add religion, law, politics, business procedures and financing.
Nevertheless, I hear Tan referring to other causes, some of our own making, for example my idea that our inclination to objectivism leaves us susceptible.
Objectivism, as I have been saying, has appeal by yielding some spectacular practical results and insights, powerful moral warrant and innocence from subjective concern, but leaves our people susceptible to be non-discriminatory - perhaps especially of the obvious - as one can readily demonstrate if not "prove" their objectivity by not noticing and making judgments upon even such obvious differences.
That's called "rational blindness" and this relative blindness to our subjective position and interests is a requirement in quest of pure objectivism.
Rational blindness can blind us to our involvement, indebtedness and accountability to our people's interests and other people's impositions. Scientists can famously be dupes to Manichean trickery for the habit of this Augustinian mindset. * I remember a former MR regular who, rather than request an explanation which I would have readily provided, tried to suggest that I was being pompous and deliberately obscure with these terms: Manichean - human challenges which can change when solved in order to trick an adversary; Augustinian - natural challenges which do not change when solved just to trick you again (how does Kol Nidre versus science grab you?).
As for looking at ourselves…
GW's ontology project advocates evincing our authentic natural systems such that we may proceed by our own lights, not largely react and mirror the Jews as has been known to happen (in the case of the Nazis).
This isn't making excuses for Jews or letting them off the hook in any way or form.
Has KM fallen into disfavor because he does not think AH and revisionism are the royal road to White salvation?
I haven't heard MacDonald talk of "suicide", I know that I do not talk of suicide.
I do know that Tanstaafl has overreacted when I, and others, cited liberalism as a problem, as if we were trying to distract from the J.Q. when discussing liberalism or other causes for peoples being under threat (as if we are not aware of the shenanigans of Lawrence Auster, et.al).
In this podcast I hear Tan accurately criticizing the Jews for transforming World War II into "the Holocaust" and elevating themselves as the special victims. All true and foul.
But he doesn't see how the Nazis, and his over-sympathy for them, have him mirror the Jews, to where Nazis are the special and only important victims, didn't do anything (it's all a "hoax"), their victimization is pure, removed from cause and interactive conflict.
Evidently, right-wing WN interest to make the Jews the "only problem", to where they would even denounce MacDonald for looking at our role in the interaction, is a motivation of those who want desperately to redeem Uncle Adolf and completely disprove the holocaust, blind and oblivious to the fact that those tasks are unnecessary and largely counter-productive to pursue.
........................

Neither does Tan handle well the distinction between Right and Left; in saying the Right is hierarchical and the Left is about leveling egalitarianism. He is blind to the seeds of serious conflict he is laying with this notion of "necessity." Whereas a White Left of good will toward fellow Whites would encompass a full nation and nations as "the class;" it is not about leveling, equality or doing away with distinctions and provisional hierarchical arrangements as they are qualitatively appropriate and accountable - but not only accountable to themselves; rather they are looked upon as organically related yet discreet, symbiotic as qualitative niches orchestrated among other niches - recognized as necessary as well; and also within the class. The niches are generally treated as characteristically incommensurate to comparison. That, as opposed to vain and false comparisons which tend to instigate conflict rather than complementarity.
The key distinction is not "hierarchy" vs "leveling and equality", the key distinction is (pseudo) objectivism of The Right and its susceptibility to liberal universalisms which transcend accountability to social group interests vs the unionized and therefore particular and relative social group interests of the Left, as rendered by a White Left.
Jack Sen at The London Forum:
I think this is rather pithy - A Word in the Ear of the Future-Seekers — Modernity is not the bridge; it is the abyss.
Fine Persecution — Every society has before it an ideal of the kind of society it ought to be, and every society, in order to uphold that ideal, needs to persecute those within it who are at odds with that ideal. Once again, however, the deep mendacity of liberalistic society manifests itself in that it denies the persecution which it carries out against its hated enemies, namely, those at odds with its ideal. This denial of the persecuted status of its enemies — along with the ridicule of them when they claim it — are additional elements for the intensifying of their persecution.
Specify, or Be Damned — Individualism does not specify itself to be in keeping with any particular society, or even with the existence of society at all, but rather it addresses itself only to an unspecified individuality. Such unspecification about what an individual should be is precisely at the heart of individualism's boast about its being the friend and not the foe of the individual's freely seeking to be and to do whatever he chooses. "Do what thou wilt", it says, whereto it may add the black-box phrase, "so long as it harms none". Now, given a teaching which says that everyone may do as he pleases, irrespective of all truth, reason, goodness, morality, tradition, authority, obedience, bonds, and so forth, "so long as it harms none", and which, by its boasted lights, does not specify the kind of society which should be upheld, or even that any should be upheld, how is it that anyone could then come to the belief that it might after all stand as a pillar of any society, let alone a particular one, rather than being, as in truth it is, the rot upon all? One might say that here we are at the brink of sheer madness, inbequeathed through many years of listening to silly tales. But leaving aside an understanding of the teaching itself, which might conceivably have taken any name, the very name which it does carry gives us a clue to its drift, namely, that it seeks to uphold the unspecified individual, not any society, specified or unspecified.

There are no ends specific to man as man, rather than to what he shares with mere beasts, which can be reached outside of his fellowship with his kind. No speech nor reasoning, let alone higher arts and sciences, would arise if all men stood from the first outside of fellowship. Every man began as a helpless baby and would have died were it not for the society of his kith and kin. Every man was without speech, and would have remained speechless were it not for the same. Every man was without schooling, and would have stayed unschooled. And so on. No man was ever born into a so-called state of nature, as first imagined by Thomas Hobbes, even if this be helpful as a conceptual threshold for the understanding that the closer a society comes in breaking down towards that threshold, the more brutish it becomes. It is nevertheless a figment which has led to misunderstanding and mischief, and it is from it that individualism has grown. Man's state of nature is the state of society. Man has never been in the so- called state of nature; for he is by nature a social animal and always in fellowship. Individualists, having thoughtlessly taken all social things for granted, and having for the most part imbibed unawares some old spirit of seventeenth-century philosophy, often speak as though they rose out of the ground and shaped themselves in isolation, wherein we glimpse also the drunken idea of self-creation born of Romanticism.
But he who is unable to live in society, or who has no need because he is sufficient for himself, must be either a beast or a god: he is no part of a state. [1]
The liberal concept of man as selfstanding being, free to set his own moral ends, is one of the biggest untruths ever told — and yet folk swallow it whole, whereat we might take it that they are greedy for something.

Individualism is an emptiness which blights the field of personhood, turning men, if they can still be called such, into mere units of the mass to be gathered up in the total state. Man is a social animal; society is required to actualise a man's potential as a person. There are no pre-social individual persons. In the light of this, we may see individualism as some deeply primitive recrudescence, the tendency of which is to destroy the very conditions by which one can become a human person. A man cannot be a person without the fellowship, community, or society that made him. Un- socialised, man's potencies are not activated, and he stays at a level close to a beast, bereft of speech and reason, let alone partaking of the higher arts and sciences.

Individualistic societies are decomposing social bodies in which kinship-ties are loosened and even cut, and which can be held together only by an all-pervasive and socially-alien bureau-technocratic power — the "coldest of all cold monsters". In defence of these societies, and, by extension, willing or not, of this bureau-technocratic power, liberals, who sometimes call themselves libertarians, claim the greater freedom of these societies, where the largely unexamined and fuzzily-held concept "freedom" is a multivariate reference, unspecified of what, for what, and to what. In individualistic societies there is more freedom in the direction of baser and thrilling appetites, non-specific to mankind, hence the appeal of this freedom to the mass of baser men; and it is these appetites which dissolve kinship and personhood, bringing even greater demands for individualism, which brings greater freedom in the direction of baser and thrilling appetites, and so on, in downward spiral. In individual- istic societies freedom in personhood is much lowered, whilst freedom in beasthood is heightened; and the bonds of kinship are cut whereby men would be men.

Liberals and libertarians, being the fiercest enemies of the freedom of personhood, and the strongest friends of the freedom of beasthood, that is to say, of the liberal haze-ideal of the "individual" whatever that individual may be, must be defeated if the freedom of the person as person is to be upheld. Liberalism, or rather its essential individualism, has a gut-feeling and a canny nose for the breaking-up of everything, even of the person, and it knows nothing of creation. The ideal of individualism can only belittle persons and bring to the fore a bulk of fittingly-blank individuals of the mass — fittingly blank for bearing the stamp of the bureau-technocratic regime.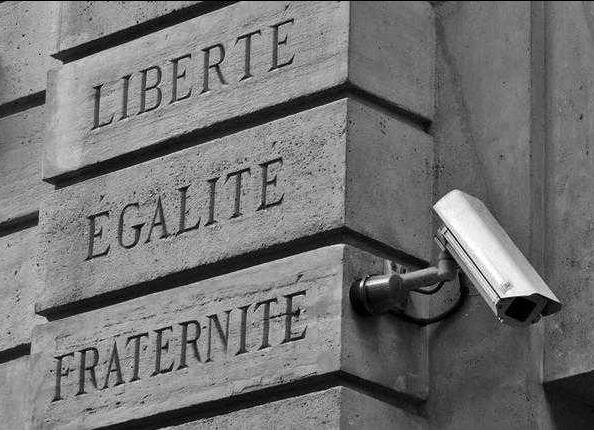 The conformity that is forged today through the atomized individualism that strips men of their personhood has little to do with the collective identity for which men have always yearned. The conformity today is stopgap and takeover of this natural yearning. The atomised individual is stripped bare of his humanity —which has hitherto been actualised in society —and left adrift with his "freely-formed" and "chosen" opinions, which are in truth nothing of the kind. He cannot think for himself, only of himself, as he is suffering a loss. He rebels against conformity in conformity with everyone else.
As the subversive mind is essentially individualistic and isolationistic, so is it essentially collectivistic and identitarian: on the view inherent in it, the curse of division and of being 'set against one another' cannot be surmounted except by a 'fusion into one'; an actual identification of consciousness, of qualities and of interest. In fact, individualism (tending towards egalitarianism) prefigures collectivism from the outset, and again, collectivism is only individualism raised to the high power of an absolute monism centered in 'all and every one'. [2]
Individualism foreshadows mass-collectivism and the herd of ersatz 'individuals'. With authorities and societies broken down, nothing stands between pressing individual units of alienated humanity, hitherto existing as persons, into mass, each homogenised unit shaped to fit and imprinted with a set of political ideas and economic desires.

The pluralism which accompanies individualism is a social dysfunction built on subject- ivistic-irrationalistic ethics. It denies that mankind has a nature and thereby a natural end to be fulfilled. Only by that denial does it make sense to say that everyone has a right to pursue any goals and practice any values which he pleases so long as he does not seek to foist them upon others. And how is that disorder to be managed? Why, by the totalitarian bureau-technocratic state of liberaldom! But of course it isn't true that under liberaldom one can believe whatever one likes, nor especially what's ratio- nal to believe. In liberaldom one can believe anything so long as it makes no odds against liberaldom; one's unliberal beliefs, if they can still bear the name, are to be mild quirks of self, slight hues in otherwise grey smears of bureaucratic massification.

The task of liberalism from its beginning, namely, the search for neutral ground whereon the life of all mankind can rest, and whereupon everyone can seek his own ends, can find its end only in a true neutrality and indifference, and that is nowhere to be found in man except in his unpersonhood. Wherefore it is that liberalism's struggle to settle the life of mankind can find its end only in the death of personhood; and it is for this reason that the struggle against liberalism is the final and most profound one. Liberalism is the greatest evil that mankind has yet faced, and there is almost no-one to withstand it. That lack of withstanding, owed to liberalism's having swayed almost everyone to its side, is partly why it is the greatest evil.
1] Aristotle, Politica, Bk.I: 1253a:28-9, tr. B. Jowett, in The Works of Aristotle, Vol.X (Oxford: Clarendon Press, 1921).
[2] A. Kolnai, "Privilege and Liberty" (1949), in Privilege & Liberty & Other Essays in Political Philosophy, ed.D.J.Mahoney(Lanham, Maryland:Lexington Books,'99),p.21-2.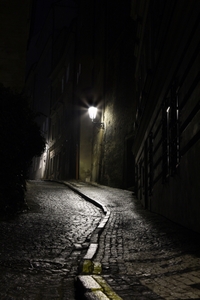 While defending our ghetto square and the merits of strengthening our grass roots community by preaching there to its choir, deepening our understanding and resolve, it seems that at this point Majority Rights could also do well with forays to visit those down some side streets - to pursue interviews not only with those who are most aligned with our views, but also to follow a path of those who might be slightly off - i.e. slightly antagonistic to our views in a somewhat liberal direction, at least explicitly, while having some implicit sympathy through connection to our square, our cause; such that MR's platform might bring-out that connection with their underlying fairness in concern for our people and our kinds. The more public, known or respectable the person, perhaps the better. They might come to us with an intent to criticize us or save face in cover inasmuch – fine. Perhaps we can stand corrected. That's not so much the problem as coming-up with good candidates for this kind of discussion/debate, those who may be lurking in what are the shadowy side-streets for us. Therefore the reason for this post is to ask for suggestions as to fairly prominent/respectable liberals, etc. Those fairly askance of our views, but not so antagonistic as to be futile to hope to engage. Rather to pursue those who might be ripe to debate GW or another MR representative, to at least hear-us-out. We might see where the dimly lit path takes us…
"Attorney of the damned", author of "Defensive Racism" dies imprisoned by ZOG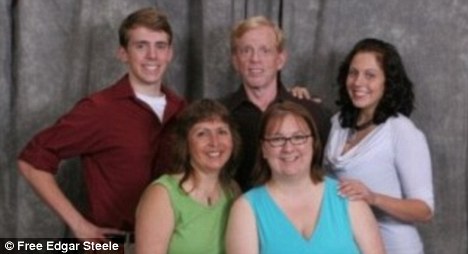 "Get the story out folks" - Stan Hess
From: Cyndi Steele, Sent: Thursday, September 04, 2014 8:35 PM
Subject: News about Ed that I prayed I would never have to deliver!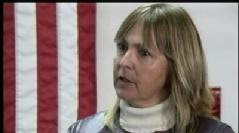 Cyndi Steele
"The past 4 years Ed and my family have been living in a nightmare. Today, my greatest fear has come to life or maybe I should say death. Please read the message below that is being posted on the Free Edgar Steele website and sent to all of his supporters as I type this. It is with great heartbreak and devastation that I send you this news."
______________________________________________