Majorityrights Central > Category: Libertarianism
Since I am paying more attention to things Asian as a result of Kumiko's participation here, a couple of videos and a composition of Facebook comments relevant and illustrative of issues that I have been discussing have come to my attention.
Asian illustrations of..
1. Advised social confirmation and elevation: of the value of ordinary routine practices; in this case, participation in social routine.
2. Bad parenting advice: "You are from Sweden" and simply Swedish by proposition - abrogates racial accountability and leaves one susceptible to Jewish trolling for racial divisiveness and strife instead. Why the suspicion of Jewish trolling? Because of a salient example…
3. A composition of fake tweets: attributed to Americans apparently mocking the atomic bombing of Japan:
Captioned "stay 'classy' America" - the fraud and motive to create a division between Whites and East Asians is traceable to Jewish motives.

Coming to these examples throwing light on racial accountability from Asia, one at a time -

1. Advised celebration of ordinary routine:
Kumiko likes Korean and Japanese pop music videos and she showed me this Japanese one.
Participation in..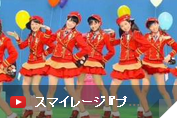 ..routine social service..
If WN can show bearance upon what might otherwise be construed as an appeal to yellow fever by the presentation of this video, there is actually bearing upon an important point that I made in my article about "the dark side of self actualization" and how to otherwise moderate and optimize actualization.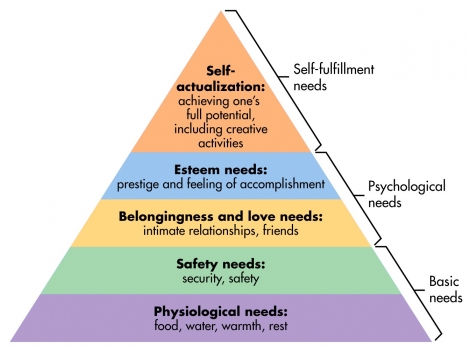 That is to say, one thing that needs to happen in our re-socialization of actualization is for the value of individual self actualization to become part of a rotating and optimizing process of attention, to where it does not always and statically occupy the top of a hierarchy. That over-emphasis has, of course, destabilized and lent to the rupture of our racial/social systemic homeostasis. The inference I've made is that one of the aspects of actualization that needs to be constructed, elevated in importance and encouraged to enjoy is not only a sufficient amount of routine but also routine social participation in our tried and true practices and procedures. That will not only allow us to learn from our forebears but it is also necessary to create a platform for elaboration and innovation; i.e., it is prerequisite and socially as important as actualization. This video shows a song and dance of girls in Japanese postal service uniforms.
The point that I am trying to make is that celebrative or otherwise reverential treatment like this, of the ordinary and social routine, might help to emphasize sufficient sufficience, so to speak, in enjoyment of necessary social routines and with it, an elevation of appreciation of ordinary necessity so that it is not dwarfed nor its vital necessity discouraged by singular social appreciation and veneration of the extraordinary and the sacred.
I hypothesize this elevating celebration of routine (in this case social) practices as one side of the necessary elevation of the social esteem of routine; another side of "routine" elevation would be ceremony and sacral treatment of exemplary practices.
2. Bad parenting advice: The oriental woman in this video was adopted by Swedish parents and brought-up with that idea that she is "simply Swedish, the same as any other Swede", by proposition.
By contrast, if she were taught that she was an adopted girl of Korean descent, who was and should be welcomed as counting of a manageable, benign but accountable enclave of Swedish nationals…
...there is insufficient accountability in insistence upon her parents well meaning but bad advice - simply asserting that she is Swedish just like all other Swedes.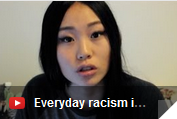 She sets herself up for abuse
Adopted by Swedish parents and growing up in Sweden, she responds to the question from a Swedish man, "where are you from?" that she is "from Sweden." The man responds, "no, where are you really from?"
She takes this as an example of "racism" and tries to correct the man in the motive she perceives of his question, answering that she is "Swedish just like every other Swedish national" - as her parents taught her.
However, I'd guess that the man's question was not "racist" in a negative sense. Yes, it was racial in the sense that he was trying to get an accurate sense of how to classify her, but why? Because he thought negatively of her and of her being in Sweden? Probably not.
He was quite possibly asking her for one or all of the following three reasons:
a) He found her attractive and wanted to know where her sort was from for future and general reference.
b) He found her attractive and saw the question as an opportunity for an ice breaker.
c) If she answered, "Korea", chances are that he would enjoy showing his good-will toward her, by confirming her honest account and her people as really OK, and that as a part of a reasonable and accountable number of her kind of immigration, take occasion to show support for her participation with Sweden.
That is to say, what the man was doing was "racism" by definition in the sense that he was attempting to classify people genetically (not doing the mere liberal thing of pretending to be blind to racial classifications but judging people instead by propositions), but it was, in all likelihood, a benign kind of classifying, motivated by respect and a wish for accountability.
Because she treated it as "racism", i.e., classification for negative motives, she attempted to denounce it and hide behind the well meaning but fundamentally dishonest advice of her parents that as a propositional Swede she was the same as an evolutionary Swede.
As such she denies the possibility of honest accountability that would serve to limit negative treatment of her in Sweden and gain her support from those who have an honest concern for the management of native Swedes.
Instead, for denying accountability and denouncing the account requested as "racist" she sets herself up for abuse from at least two kinds in particular.
She will perhaps get some abuse from jealous and racially concerned Swedes, e.g., Swedish women miffed with yellow fever. That would be understandable if Asian immigration were taken too far at any rate, but when there is no accountability it is likely to be more provocative of the racially sensitive Swede for her to say, "I am the same as you", have the same history, etc. But even at that, it is probable that she did not really receive much of the gaffe from true Swedish women. What abuse that she got and experienced, with truly saddening pain, most likely came from Jewish trolls looking to stir conflict between Whites and Asians.

She gets abused by what probably are some Jewish trolls trying to provoke conflict between Asians and racially aware Whites: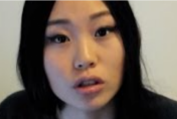 3. What makes me hypothesize Jewish trolling? viz., that Jewish trolls can be trying to provoke her and provoke conflict between Whites and Asians?:
How about this. Kumiko showed me this composition, supposedly of Facebook posts by American people speaking of their own accord, saying that they are happy that Japan sustained nuclear bomb attacks in WWII and would be quite happy for it to happen again.
I grew up in America and for 34 years spent there never encountered an American who would speak remotely like this about Japan or the atomic bombing of Japan. Furthermore, if one reads these comments it is clear by a careful discourse analysis that the writer of all of these comments is one or a few people. If one is more careful still, to take style and motive into account, the Jewish hand is evident.
Though it may seem like obvious trolling to some of us, unfortunately this was apparently taken seriously by some Japanese audiences and even shown on Japanese news as if it were an honest reflection of American sentiments - when in truth, these are not remotely accurate statements of Americans: Stay classy America? No, stay "classy" with your divide and conquer chutzpah Jews - greatest shame is upon you and we are watching you.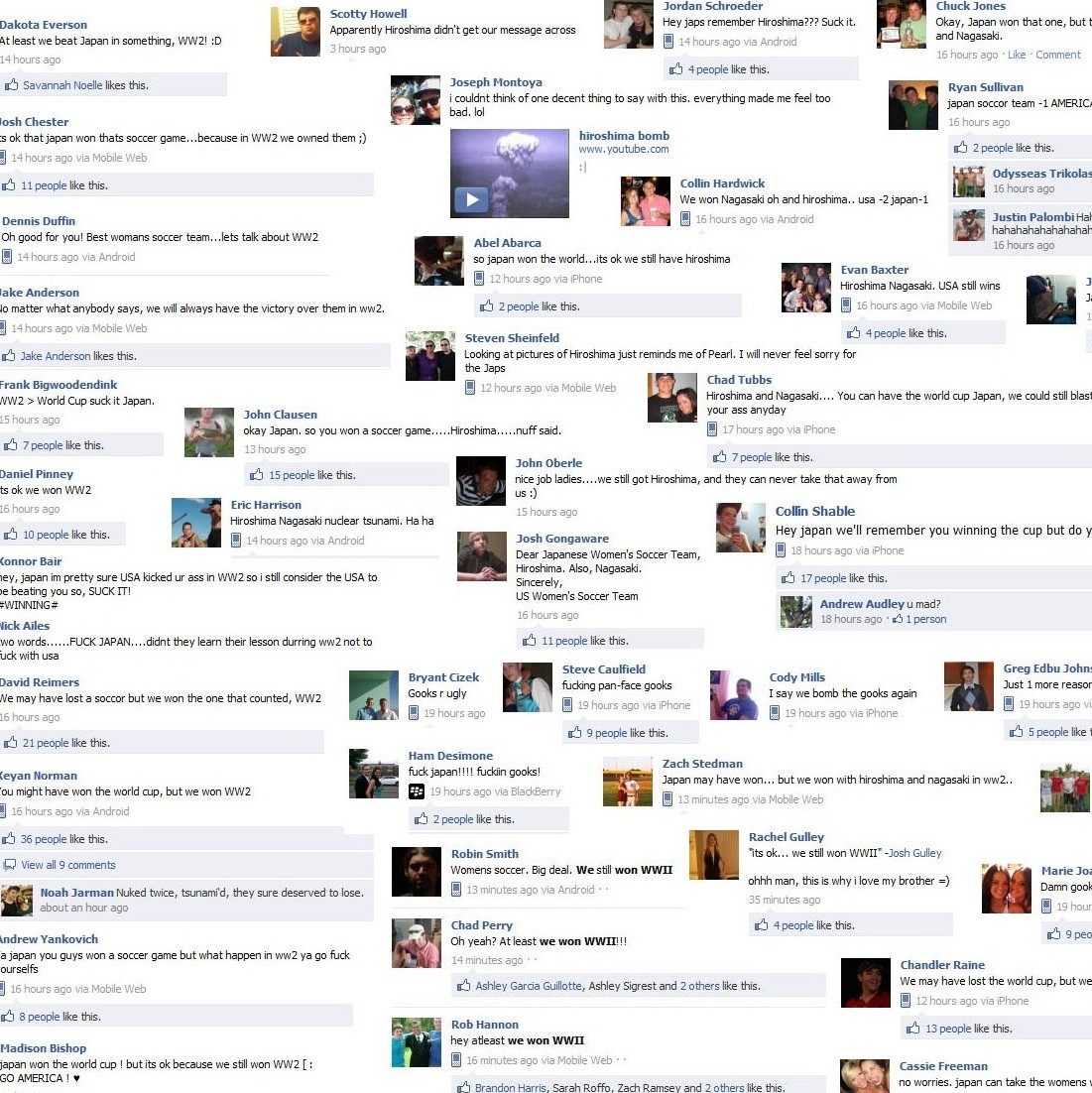 Full composition under the fold..
​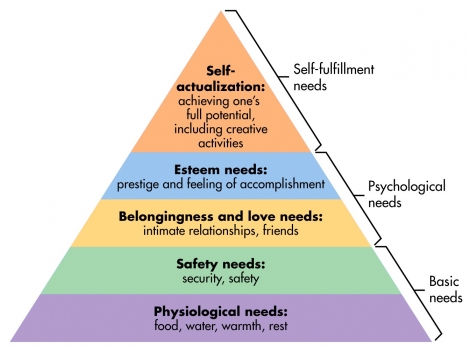 For many years I have argued that Maslow's hierarchy establishes an excellent point of departure - a paradigm to transform into a new paradigm on our behalf as Whites - as it does represent the apex of the American dream of individual self actualization, it also provides instantiation to look at the problems that can, and quite evidently do, ensue from its rule structure. Hence, a critique of it permits its highly relevant occasion to retool and socialize it to our concern as Whites. To do that we might look back to its classical origins in Aristotle, to its popularization in the feminism and the human potential movements of the 60s, to how we might transform and cast the path of needs and motives in optimal terms for both the individual and group interests of Whites.
However, the right-wing hasn't yet gotten the significance of my argument. Where they do see merit, they want to put it in their own Cartesian terms. They miss a crucial hermeneutic point in history, that Friedan's second wave of feminism had women acting through and in accordance of this paradigm - highlighting the vulgarity of its social disregard, self righteously pursuing "self actualization" while ignoring the "privilege" that men alone had of being required at the same time to go to Vietnam to die. But rather than seeing the valid gender aspect of the hippie protest of the draft as a male thing (a quest for midtdasein for males), the right-wing in their desperate, reactionary way, go along with the Jewish story that it was all about "free love", "civil rights for blacks", and "universal peace" or they cater to the right-wing story that hippies sought nothing that a real man should pursue - they were part and parcel of the downfall of Whites - our men, by reactionary contrast, have to learn how to be real men: and now the right-wing will be..
Defining real White men for you… with a lisp..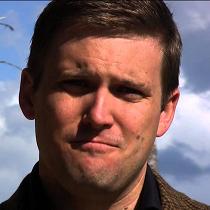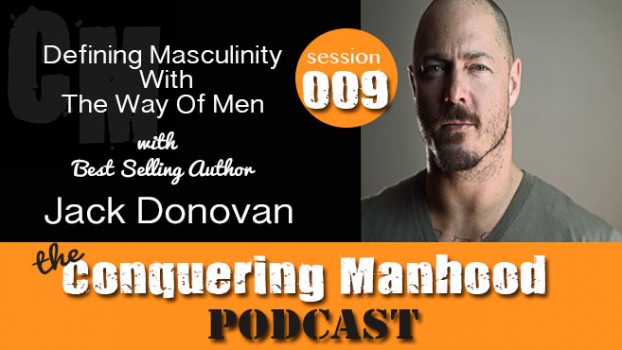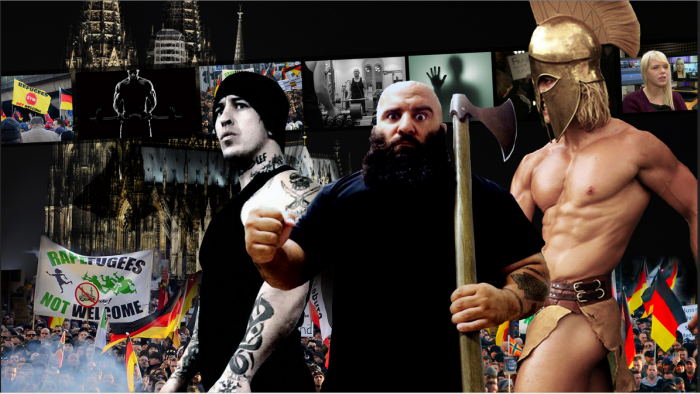 Puerto Ricans in attendance to karate movies and White boys imitating gay pride parades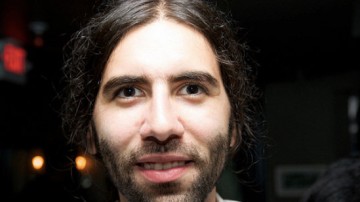 A return of what? A morning and evening call to prayer, perhaps.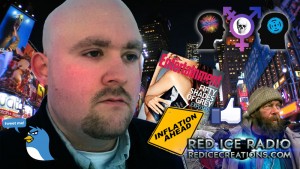 Sex tourism in South East Asia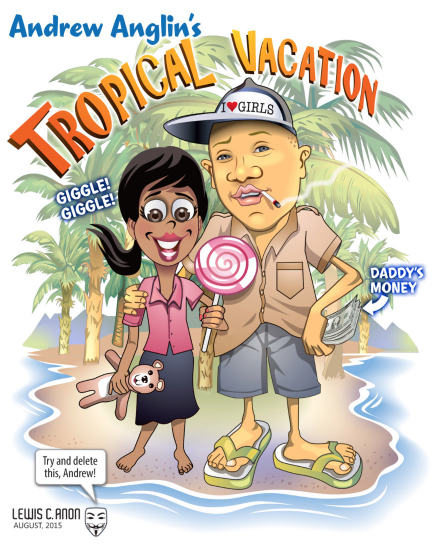 Ignore and talk past the White Left as defined at MR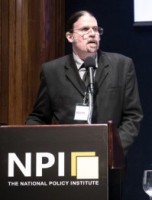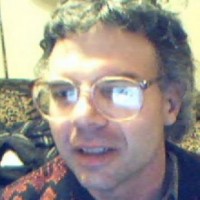 Pretend there's this "new thing" called "alt-left" and its anything but a foil for the Regnery circus' Alt-right.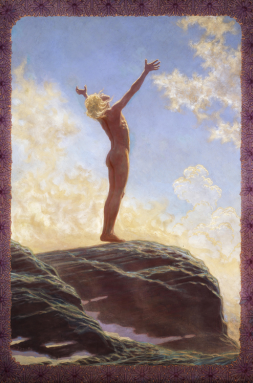 "Introducing the 'Alt left"
Ignore our many discussions as to the drawbacks of black hyper-masculinity in comparison to terms of optimal White/European masculinity - which need to be confirmed and which only MR has confirmed…
Instead toss the idea with a gay friend..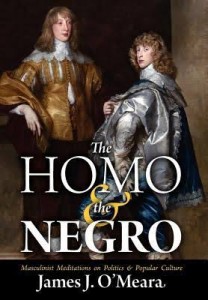 Who casts black hyper-masculinity in contrast to homosexuality.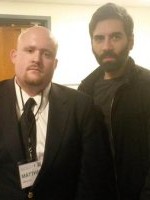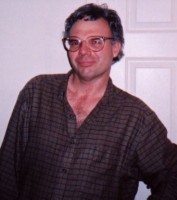 Even though you have no special concern for Whites and consider mixing with blacks to be no big deal..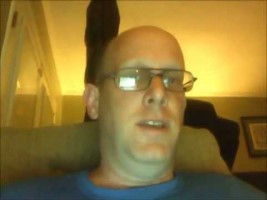 Even though you have no special concern for Whites, latch onto the alt-right big tent to compensate for your floundering market and source of ideas - such as the idea of re-tooling, transforming, viz., socializing, optimizing and normalizing Maslow's hierarchy in White/European interests (which can be safely ignored as having been discussed at MR for years).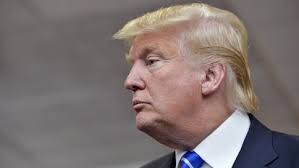 Be a crass businessman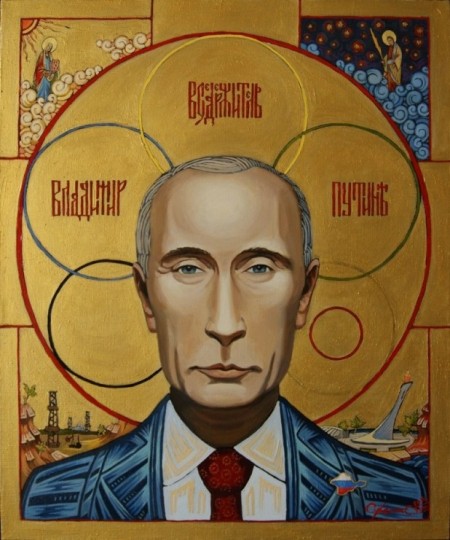 Kiss the ass [Welcome back!] of Jews and their proxies; and on their behalf..
Appropriate Asian lands and resources, allow Jews and neo-liberals to parasitically trade on that..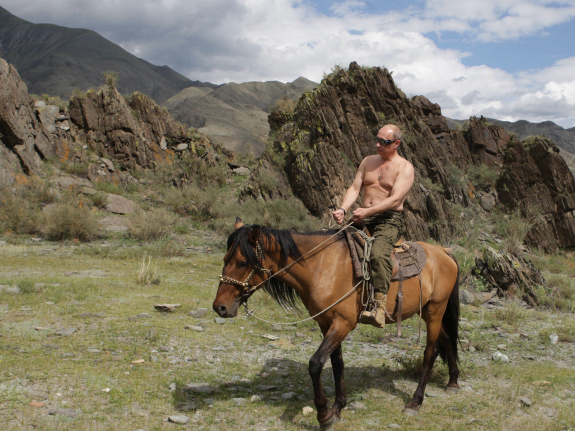 Aggrandizement as middle men at others expense instead of developing a Russian ethnostate.
...learn, in fact, how to act like a Jew and without honor so that you can get-over over there.


Atavistic intelligentsia - an apt term for themselves. And they "Hail 'The' Donald"
Puke.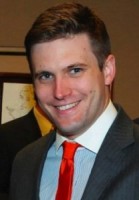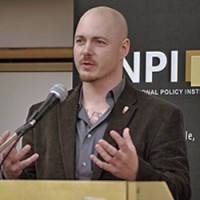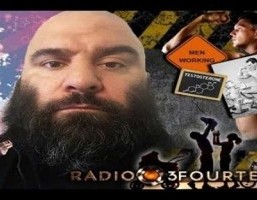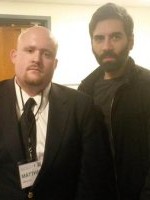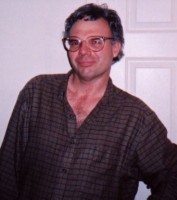 "Become who we are": Teaching us how to be real White men
Upchuck.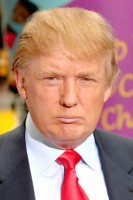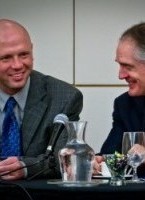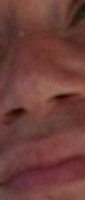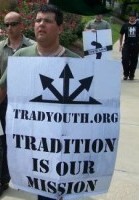 Compulsory Diversity News: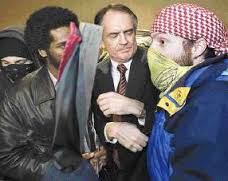 He knows you not…

Refugee Resettlement Watch's 10 Reasons For Moratorium. Appeal To Rep. Goode & Doing good for Doing good - The Golden Rule.
I add "the golden rule" to the title sarcastically - not only to chide those lining their pockets in the name of Christian altruism. This rule that has been passed onto European moral orders altogether disingenuously, from Judaic prescription to Gentiles (Jews do NOT abide by the golden rule), has been as catastrophic as any imbibed of Jewish chimera. This edict from "the sermon on the mount" is completely illogical and self destructive. There is a key distinction that needs to drawn by contrast, which is logical - morally and otherwise: the silver rule.
Note: these articles are being re-posted from the MR News section (5 Dec. 2015) as they bear more attention. Now that Ann Corcoron is taking a break from the excellent work that she's been putting out, it's time for MR to pick up some of the slack and forefront her efforts. MR has an added benefit (from our POV) of being able to expound from a distinctly pro-White/Native European, secular perspective.

Noticing the style of the "moratorium" logo and its coincidence with an appeal to Virgil Goode, I couldn't help but find it reminiscent of Dietrich's VoR design..

...and also that Virgil Goode represented a unique experience for me, to actually be talking with a Congressman as I produced the Stark interview with him. Congressman Goode stayed available on my Google chat and otherwise in communique with me for several months afterwards. That was funny for me, in a good way. Though it should be normal, how many Congressmen speak openly with our kind? It speaks well of him. Ann Corcoran has placed her appeal in the right direction.
Here is the post of the Stark Interview -
VoR, The Stark Truth: Interview with Virgil Goode, 25 April 2012:


Rep. Virgil Goode

Robert interviews Virgil Goode. Topics include:

The Constitution Party;
The need for reduction in immigration both legal and illegal;
National sovereignty, NAFTA, and the North American Union;
Foreign policy and the Iraq war;
Energy independence.

Virgil Goode is the presidential nominee for the Constitution Party. He represented Virginia's 5th Congressional District as a Republic from 1997-2009. He previously served in the Virginia State Senate as a Democrat.
Refugee Resettlement Watch, 'Re-post: Ten reasons there should be a moratorium on refugee resettlement', 5 December 2015:

Posted by Ann Corcoran

Now that the mainstream media and the public are waking up to the UN/US State Department Refugee Admissions Program and how it has been operating for the last 35 years, I thought it would be a good idea to re-post this testimony I gave to the US State Department (first in 2012 at its annual scoping meeting and repeated in 2013 and 2014).

Anne Richard is the Asst. Secretary of State for Population Refugees and Migration. Here she testified last month at a House Judiciary Committee hearing on Syrian refugees. She needs to produce the hearing record for the 2015 'scoping meeting' which we believe was held in secrecy. Photo and story about Judiciary hearing: http://www.breitbart.com/big-government/2015/11/19/state-dept-official-syrian-refugees-less-threat-stops-tracking-3-months/

I just mentioned it in my previous post on annual reports.

As far as we can tell, the US State Department did not hold a public scoping hearing in 2015 (for FY2016) because we never saw a notice for it this year. In these 'scoping meetings/hearings' they ostensibly seek public input on the size of the program for the upcoming year and they want to know what countries should be the focus of protection.

The 'scoping' meeting (like a hearing) was usually held in late spring/early summer of the preceding year. Prior to our attendance in 2012, these meetings/hearings were dominated by the resettlement contractors and their groupies.

One more thing, the State Department does not keep and publish a hearing record for this meeting. The only way we could ever learn what others were saying is to obtain the hard copy testimony by attending in person! There ought to be a law!

Here is my testimony in 2012 (repeated in 2013 and 2014):

Ten Reasons there should be no refugees resettled in the US in FY2013—instead a moratorium should be put in place until the program is reformed and the economy completely recovers.

1) There are no jobs. The program was never meant to be simply a way to import impoverished people to the US and place them on an already overtaxed welfare system.

2) The program has become a cash cow for various "religious" organizations and other contractors who very often appear to care more about the next group of refugees coming in (and the cash that comes with each one) than the group they resettled only a few months earlier. Stories of refugees suffering throughout the US are rampant.

3) Terrorist organizations (mostly Islamic) are using the program that still clearly has many failings in the security screening system. Indeed consideration should be given to halting the resettlement of Muslims altogether. Also, the UN should have no role in choosing refugees for the US.

4) The public is not confident that screenings for potential terrorists (#3) or the incidences of other types of fraudulent entry are being properly and thoroughly investigated and stopped. When fraud is uncovered—either fraud to enter the country or illegal activity once the refugee has been resettled—punishment should be immediate deportation.

5) The agencies, specifically the Office of Refugee Resettlement (ORR), is in complete disarray as regards its legally mandated requirement to report to Congress every year on how refugees are doing and where the millions of tax dollars are going that run the program. The last (and most recent) annual report to be sent to Congress is the 2008 report—so they are out of compliance for fiscal years 2009, 2010 and 2011. A moratorium is necessary in order for the ORR to bring its records entirely up-to-date. Additionally, there needs to be an adequate tracking system designed to gather required data—frankly some of the numbers reported for such measures of dependence on welfare as food stamp usage, cash assistance and employment status are nothing more than guesses. (The lack of reports for recent years signals either bureaucratic incompetence and disregard for the law, or, causes one to wonder if there is something ORR is hiding.)

6) The State Department and the ORR have so far failed to adequately determine and report (and track once the refugee has been admitted) the myriad communicable and costly-to-treat diseases entering the country with the refugee population.

7) Congress needs to specifically disallow the use of the refugee program for other purposes of the US Government,especially using certain refugee populations to address unrelated foreign policy objectives—Uzbeks, Kosovars, Meshketians and Bhutanese (Nepalese) people come to mind.

8) Congress needs to investigate and specifically disallow any connection between this program and big businesseslooking for cheap and captive labor. The federal government should not be acting as head-hunter for corporations.

9) The Volag system should be completely abolished and the program should be run by state agencies with accountability to the public through their state legislatures. The system as presently constituted is surely unconstitutional. (One of many benefits of turning the program over to a state agency is to break up the government/contractor revolving door that is being demonstrated now at both the State Department and ORR.) The participating state agency's job would be to find groups, churches, or individuals who would sponsor a refugee family completely for at least a year and monitor those sponsors. Their job would include making sure refugees are assimilating. A mechanism should be established that would allow a refugee to go home if he or she is unhappy or simply can't make it in America. Short of a complete halt to resettlement-by-contractor, taxpayers should be protected by legally requiring financial audits of contractors and subcontractors on an annual basis.

10) As part of #9, there needs to be established a process for alerting communities to the impending arrival of refugees that includes reports from the federal government (with local input) about the social and economic impact a certain new group of refugees will have on a city or town. This report would be presented to the public through public hearings and the local government would have an opportunity to say 'no.'

For these reasons and more, the Refugee admissions program should be placed on hold and a serious effort made by Congress to either scrap the whole thing or reform it during the moratorium. My recommendation for 2013 is to stop the program now. The Office of the President could indeed ask for hearings to review the Refugee Resettlement Act of 1980-–three decades is time enough to see its failings and determine if reauthorization is feasible or whether a whole new law needs to be written.

Information on the three hearings we wrote about and attended are archived here, here and here. (Those files include posts in which we referenced the hearings/meetings as well.)

By the way, Richard revolved into the State Department from her contractor job at the International Rescue Committee. She had a previous stint at the State Dept. The revolving door is alive and well between contractor and federal agency involving refugee resettlement.

Come on, you can do it! Say "MORATORIUM", 5 Dec 2015:

Posted by Ann Corcoran


She could not be "vetted."

Where are you Virgil Goode?

Did you see that even the NY Times wrote about the female Islamic terrorist, how there was no way to "vet" her or to "screen" her as she came to live among us. Any logical person can see that. There was no d*** data, no biographic or biometric information to tap! And, if asked about any terror connections in personal interviews she certainly didn't tell the truth.

So, don't you wonder why only TEN US Senators can see that and that 89 others are so willfully blind. See our post on Senator Paul's failed attempt at a moratorium on issuing visas to those coming from jihad-producing countries.

And, here see Daniel Greenfield on the killers yesterday. If you read nothing else from Greenfield's post, this is the line every one must grasp:

It's a matter of simple math that as the population most likely to commit terrorist acts increases, so do the acts themselves.

I went back to our archives to see when I first heard anyone suggest a MORATORIUM on Muslim immigration and want to give a shout-out to former Virginia Congressman Virgil Goode who saw the San Bernardino slaughter coming 9 years ago! Learn about how the politically correct harpies at the Washington Post treated him then. His position, in support of a moratorium on legal (Muslim) immigration to America cost him his seat. We told you more about him here in 2010.

Political correctness is dead! Everyone of you must start saying the 'M' word! MORATORIUM! Moratorium on Muslim migration to America, NOW!

Thank you Mr. Goode! Goode is a Trump supporter in Virginia today!


Rep. Virgil Goode


See more to the story below..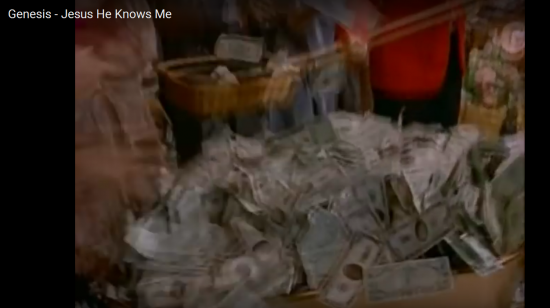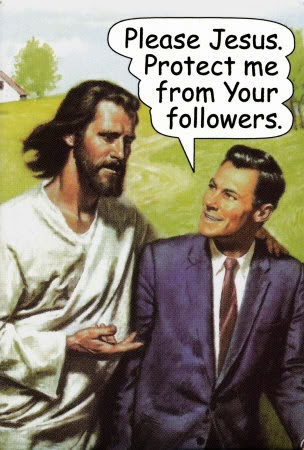 ...and…
Refugee Resettlement Watch, 'Lutheran Social Service of Minnesota is responsible for the Somali chaos in St. Cloud', Posted by Ann Corcoran on March 26, 2015:

If you are angry (about the tension in St. Cloud) and want one entity to blame, it is Lutheran Social Service of Minnesota, the primary federal refugee resettlement agency working in St. Cloud!

That supposedly 'Christian' charitable organization is directly responsible for the high Somali numbers in St. Cloud, and they are jointly responsible for bringing over ten thousand Somalis from around the world to colonize Minnesota towns in the last ten years alone—Catholic Charities and World Relief MN (now Arrive Ministries)*** helped also. Of course they have brought many more than 10,000 in over two decades and not just Somali Muslims!

Rumor has it that 1,500 new Somalis are going to be resettled by the Lutherans in St. Cloud this year. (This is part of former Rep. Michele Bachmann's district!)


Doing well by doing good? Jodi Harpstead is making over $300,000 a year to seed St. Cloud and other Minnesota towns with Somali Muslims.

These three 'Christian' phony non-profits (phony Christians!) could stop the US State Department's further seeding of the state if they just said NO! We won't resettle any more Muslim 'refugees.' But they don't! Why?

Why? Because it is big business (as we learned from Lutherans in New England)! They dare not challenge their sugar daddy—the federal government! And, they must be afraid of the growing power of the Islamists and the Islamist front group—Council on American Islamic Relations (CAIR)—which they are responsible for unleashing on the city of St. Cloud.
So how much money does it take to buy the Lutherans?

Back in 2013 we told you that then Minnesota Lutheran CEO, Mark Peterson, was pulling down a salary of $441,767.

We went to a recent audit linked on their website and here are some numbers we found (audit ending September 30, 2014):

They had total revenue of $103,135,439 and received $91,887,312 from GOVERNMENT FEES AND GRANTS. (Go here and click on 'financials' to see for yourself).
That makes them 89% government funded! That is a government agency not a charity, and surely not a 'Christian' charity!

The progressive 'religious Left' is living off of the US taxpayer!

Doing well by doing good?

Salaries and payroll accounted for $57,929,172 of your money—your tax dollars for that one year!

Jodi doesn't pull down a salary as high as Peterson (LOL! War on women?) her predecessor did, but it is fairly substantial none-the-less as we learned from a recent Form 990. She was compensated with $280,812 and an additional $42,495 came from related organizations (whatever that is!).

Her second in command, Kenneth Borle, made $202,087 and $33,192 (from related organizations).

They have 8 other employees making over six-figure salaries!

Go here for the others in leadership at Lutheran Social Service of Minnesota responsible for building the aggressive and demanding Muslim population of the state.
And if you are looking for more people to blame for what is happening to Minnesota, here is the Board of Directors (do you know any of them?):
Board of Directors

Greg Vandal, Chair
Nancy Rystrom, Vice Chair
Cathy Norelius, Secretary
Sue Haffield, Treasurer *
Bishop Thomas Aitken
Dan Anderson
Mike Anderson
Rev. Dr. Eric Barreto
Ann Beatty
Dr. Paul Dovre
Jon Evert
Nicole Griensewic Mickelson
Rev. John Hogenson
Rev. Dr. Rolf Jacobson
Jen Julsrud
John Mattes
Artie Miller
Joanne Negstad
Joan Wandke Nelson
Rev. Mark Skinner
Bishop Ann Svennungsen
Rev. Mari Thorkelson
Lori Wall

The main office of Lutheran Social Service of Minnesota is here (below). It is time to let them know how you feel, to put the pressure on the organization directly responsible for disrupting St. Cloud.
Good Lutherans especially need to speak up!

Lutheran Social Service of Minnesota
2485 Como Avenue
St. Paul, MN 55108
651.642.5990
800.582.5260

And, according to the US State Department's handy list of contractors the St. Cloud Lutheran resettlement agency office is here:

LIRS
MN-LIRS-08: Lutheran Social Services Of Minnesota
Address:
22 Wilson Avenue Suite 110
St. Cloud, MN 56302
Phone:
320-251-7700
One more thing! Tell Rep. Trey Gowdy what he has in store for his community if a refugee resettlement site is established in Spartanburg, SC.

See our complete archive on St. Cloud here. And, click here, for an enormous archive on Minnesota. See especially our earliest post (2011), and one of our top posts of all time, when we first learned of the three 'Christian' groups swamping Minnesota with Somalis at the behest of the US State Department.

*** An indicator that the heat is on some of these phony Christian organizations is that they are changing their names. Note that World Relief Minnesota is now Arrive Ministries and Lutheran Social Services of New England is now Ascentria Care Alliance.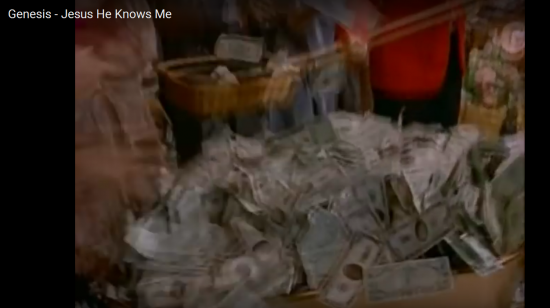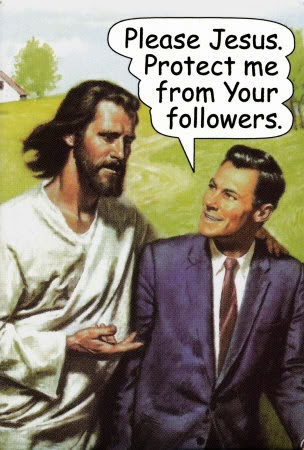 Issues of Christianity aside..
Here is Ann Corcoron's excellent outline of her inquiry into the governmental processes involved.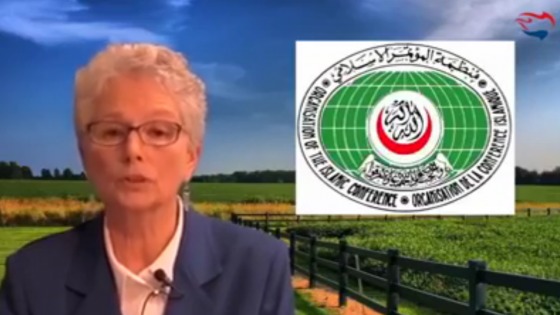 Ann Corcoran
I wanted to know what was the governmental process that allowed the resettlement of refugees?
Who gave permission?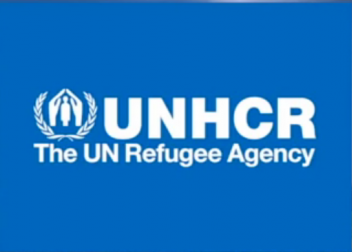 I have learned about a Federal program that is 35 years old this year - The United Nations High Commissioner For Refugees
has been choosing most of our refugees.
It is under the influence of a powerful Muslim supremacist group called "The Organization of Islamic Cooperation."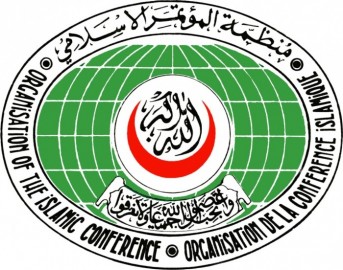 Not surprisingly, a large number of U.S. bound refugees are coming from countries with large numbers of people who hate us: including Somalia, Afghanistan, Iraq and soon from Syria, just to name a few.
The U.S. State Department then distributes the refugees to 9 major Federal contractors - six of which are so-called religious charities, but - all are largely funded from The U.S. Treasury:
Church World Services (CWS)
Ethiopian Community Development Council
Episcopal Migration Ministries (EMM)
Hebrew Immigration Aid Society (HIAS)
International Rescue Committee (IRC)
US Committee for Refugees & Immigrants (USCRI)
Lutheran Immigration & Refugee Services (LIRS)
United States Conference of Catholic Bishops (USCCB)
World Relief Corporation (WR)
They are not passing the plate on Sundays for the one billion dollar price tag for the resettlement. And that figure does not include the extensive welfare benefits that refugees receive.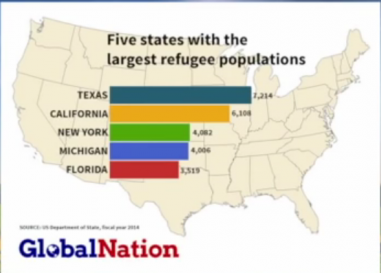 The refugees are then sent to over 190 cities and towns in the US where the 9 major contractors support 350 subcontractors.
The refugees receive help from the subcontractors for up to six months; and the subcontractor then submits paper-work to admit the relatives of the first group.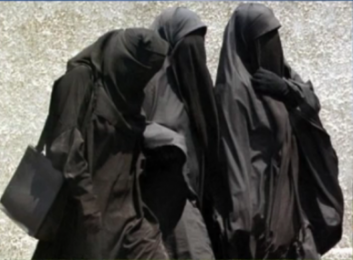 Many [Muslims] are forming cities within cities, where mosques are being built to consolidate, train and promote the Islamic supremacist doctrine called "Sharia."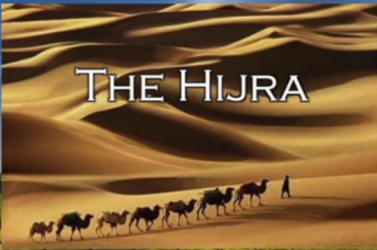 This process of Muslim colonization is called "The Hijra."
Muhammad told his followers to migrate and spread Islam in order to dominate all the lands of the world.
He said that they were obliged to do so.
And that is exactly what they are doing now with the help and support of
The UN, The US State Department and the Christian and Jewish groups assigned to seed them throughout the country.

Your tax dollars pay for it all.
We only need to look to a troubled Europe to see the path ahead for America if we can't stop this migration and stop it soon.
There is no reason on earth that we should have brought over 100,000 Somalis, and another 100,000 Iraqi Muslims to America…
Soon we will be resettling Syrian Muslims in large numbers..
The FBI told Congress recently that they cannot be properly screened.
If you don't help counter the Hijra, we are, in my opinion, doomed.
Over time this migration will be more devastating to your children and grandchildren and to our country than..
More devastating than any terrorist attack could ever be.
Court rules: 'No such thing as indigenous French'

The "white French called "de souche" [of stock, or indigenous] do not constitute a "group of persons" in the sense of French law, confirmed the court of appeal in Paris, in a case in which an association confronted a rapper and a sociologist.

The Alliance générale contre le racisme et pour le respect de l'identité française et chrétienne (Agrif) [General Alliance for the respect of French and Christian Identity] had filed suit against a rapper and a sociologist who have jointly published a book and a CD in 2010 both called "Nique la France" [Fuck France], for racial insult and incitement to hatred.

The Correctional Tribunal in Paris had acquitted the two accused on 19 March 2015, but the association appealed, an appeal that related only to the civil provisions of the judgement.

The Correctional Tribunal considered that the idea of Français de souche [indigenous French] "does not correspond to any legal, historical, biological or sociological reality," that "whiteness or the white race" is not "in anyway way a legal component of the quality of French people" and that "white French people called 'de souche' do not constitute a 'group of persons' in the sense of the law of 1881 on the freedom of the press.

In France, the Jews agitated for legal provisions that would allow them to bring lawsuits based on the concept of group defamation. This is now the main source of the hate speech tyranny that prevents the islamisation of the country from being honestly discussed. But it seems these laws apply only to the privileged ones, not to Europeans.
"Natural rights", "human rights" or "social classification", what is the difference that can make a difference for us at this point? I would argue assertion of social classification. John Law is distinguishing our relative difference as a people but places it in the background to a distinction of "natural rights" as an expression overwhelmingly distinct from other peoples and a singular expression of Europeanness - apparently forever lost if we set it aside as a priority at certain times in the life span, in our system and in our history? I would argue that rights are one product of our social expression which will be lost if we do not, as de Benoist would advise, learn to prioritize the social from whence individualism derives. It's a White Left thing.

..
John Law's erudition is in evidence in distinguishing "natural rights" vs "human rights" in European history.
He argues that de Benoist is making a mistake in bundling "human rights" with "natural rights." That he is throwing out the latter along with the former in his criticism of human rights.
In effect, I would say that de Benoist is arguing that "Human rights" are a Cartesian, universalist derivation of rights which are to be done away with as both destructive to the very grounds of what individualism there is to be had and at the same time done away with as a naively adopted, neo-liberal, universalist imposition aimed to break down market barriers to, and differences from, the rest of the world.
Law's point is, in effect, that in not distinguishing the universal and Cartesian "human rights" from its forerunner, the telos of "natural rights" as a telos relative only to European cultures, that de Benoist is also discarding the distinct and inherent civic rights as natural rights born of Europeans and meant solely as a means to express and maintain our particular European character, civility and liberty. These civil liberties are an epiphenomenon that are both a unique prerogative in expression of our relative kind and a crucial means to maintain our peoples.
It appears to me that de Benoist's emphasis in criticizing individualism is more correct at this point. De Benoist may not be so much mistaken at this point in not distinguishing the kind of rights as in not emphasizing relativizing social grounds in firm contrast to other peoples and support as such that dynamic classification of bio-racial systems provide.
Law, on the other hand, is jumping the gun a bit in presuming our relative distinction in the telos of natural rights. I can't speak for de Benoist but of course I have acknowledged the importance of something like that protection of rights and individual liberties within the relative and bounded classification of European peoples, but I would favor a new way of devising them which would suffice for post modern performance requirements (e.g., warrant, accountability, coherence, agency, obligation, legitimacy, prohibition), since the telos of natural rights are likely to prove a partly obsolete relic of a more "stable" order and perhaps on a slippery slope to the Cartesian universality of human rights that came of them.
In either case, returning to the rights structures of bygone epochs is not our priority. Far from it, and in that respect, de Benoist is not wrong to be strongly critical of individual rights as a key agent in leaving us susceptible to destruction.
Neither again is Law wrong in emphasizing that something like rights are necessary to Europeans.
But until such time as we have overcome the Cartesian de-legitimization of social classification and Jewish exploitation of that de-legitimization, particularly in regard to White peoples' ability to discriminate for that prohibition, individual rights are better treated as a subset and permutation of positive attributes that the class (whole social groups of European peoples) would birth were it not in jeopardy - rights would be an epiphenomenon and not the sole distinguishing characteristic and means of our salvation - indeed, preoccupation with abstract premises as such can be a hindrance at this point, particularly if belabored where no "rights" grievances are, or indeed, can be raised. Rights treated as a shining beacon of European virtue (even in teleological form) would tend to run stiffly roughshod over the radically social source of our distinct character, our interdependence as a social group, and the performance requirements of our post modern condition, which require the assertion of our classification as relatively distinct from the rest of the world - a crucial social classificatory distinction that makes a difference.
In the last part of Eugène Montsalvat's review of de Benoist, he is shown to give organizational advice, including moving beyond left and right with observations as to where they both went wrong.
I don't agree with how he is describing the left, and it is a good occasion to sort that out.
However, I am in significant agreement with the tenor - that capitalism is among our major problems.
With that, he confirms a suggestion from Kumiko to me, that I've already accepted. I would take to heart that in promoting the White Left platform that I have not emphasized enough the fact that there would be unions amidst the union that is the racial/national union. I have done that but not enough.
Because I have been so focused on the re-legitimization of racial classification and the unification of people as one class, Kumiko alerts me to the fact that I would be accused of disingenuously wallpapering over bona fide working class concerns for not recognizing their distinct situation.
She advises talking more in terms of syndicalism, and I can see where her advice in that regard, and as it turns out, also de Benoist's advice in that regard is correct.
My way of handling these differences could use that boost, though I have not exactly been remiss in that. In criticizing the insufficiently descriptive and ultimately dangerous paradigm of "equality / inequality", I have consistently spoken in terms of qualitative differences within the White Class (and in relation to non-White groups). As opposed to "equality/inequality" and its false comparisons, I have tended to focus on niches, their paradigmatic incommensurability, qualitative symbiosis and the management of differences in respect of difference as opposed to inequality. Nevertheless, forms of syndicalism should correspond with systemic regulation of these differences.
Counter-currents Publishing, 'Alain de Benoist's On the Brink of the Abyss', Eugène Montsalvat wrote:
Against this increasingly dismal situation Alain de Benoist writes of the possibility of a resistance, that will usher in a transformation of the system. He endorses the idea of moving beyond Right and Left.
As I have said in many places, and I am no less convinced than ever, that it is a mistake to relinquish the self designation as a left, a White Left. The Jews do not want us to adopt its powerfully organizing world view for that reason, because it does line things up correctly time and again.
ibid wrote:
while reminding the Right and the Left of their failures, which have resulted in the modern predicament
Not a left as properly defined in White interests.
ibid wrote:
He warns of idealizing the working classes as naturally good, of repeating the naive Enlightenment optimism that liberalism arose from.
I do not idealize the working classes nor would a White Left.
Benoist is correct and very articulate in citing the Enlightenment, its optimism (wow, never thought of that angle, but true) and the liberalism that came of it, but these are not elements of what we are calling the White Left.
The White Left designates these products of the Enlightenmet and categorizes them as "objectivism", one of the two great adversaries to White/Left/Class/National/Union/Racial (all the same) solidarity.
The two great adversaries to the White Class/Left are Jewish interests and Objectivists/objectivism.
de Benoist needs to recognize where adoption of Enlightenment ideas among ordinary and working class folks is coming from.
Where it isn't being promoted by Jewish interests it is being promoted by White elitist traitors disingenuously posing as "objectivists" (innocently great and not accountable) and naively accepted by the "lower classes" as "objectivism", viz., the way it is.
But it is Not leftism, definitely not White leftism as it does not recognize the union's right to discriminate and hold people accountable to the union's interests.
Hence, we have not moved beyond right and left, we have merely not caught up to how Jews and White traitors have manipulated these terms to their interests, including not wanting us to have a "White Left" as its organizational capacities are dangerously powerful against them.
ibid wrote:
On the Right, figures such as Sorel and Péguy have been forgotten, and the fight against communism fooled the Right into aligning with capitalism.
de Benoist is correct about that. No argument.
ibid wrote:
Rather than attacking capitalism as the root of the loss of national borders and the cause of mass immigration, they fall into petty xenophobia, Islamophobia, and buy into the "Clash of Civilizations" that distracts from social conflicts at home.
Here I disagree with de Benoist, not in the sense that issues like these can't be used to distract from objectivist treachery and problems of their exploiting "lower classes", but in the sense that he is going to the other extreme, and in ignoring race and religious organization of groups antagonistic to race, that he is buying into the same right wing Enlightenment objectivism (and perhaps Jewish manipulation) that he claims to be wise-to.
He goes on to say..
ibid wrote:
On the Left, four main flaws are identified
First..
ibid wrote:
political universalism
That can be said to be a product of Red (Marxist) Left skullduggery; that is to say, how Jews would apply all peoples in unionized alliance against White capitalists (While Jews themselves maintain their union and the facile unions of those who oppose their enemies).
It is surely wrong to accept the Jewish definition and calibration of the terms.
A union, a White Union, cannot be universal by definition. One is in the union or one is not.
Jews do not want us to have this because it would organize our people in a humane way which is accountable to excellence and differences at the same time.
Second:
ibid wrote:
the absence of a concrete anthropology leading to unrealistic assumptions about human nature,
It can err in this direction but only gets out of hand because the Jews exaggerate these possibilities in order to pander to their paying students. That is, Jewish academics are largely in the big business of selling talk to White female undergraduates: "possibilities" to create college courses and talk talk talk, criticize, criticize, criticize.
Third:
ibid wrote:
a belief in progress, and a moralism focused on the complaints and grievances of victim groups.
Again, exaggeration and distortion of these capacities are the result of Jewish academics who have mixed in and preyed upon enlightenment distortions in order to both misrepresent the left and turn White people off to their organizational capacity in a Left while actually using the victim groups they do marshal as an attack force against Whites.
Fourth:
ibid wrote:
Therefore, the Left disregards things such as national borders, ignores the value of pre-capitalist modes of production, and has fallen into the trap of fighting for various identity politics groups.
Again, those are Jewish cultural Marxist perversions.
How can a leftist union favor the scabbing of their union by an open borders policy?
They cannot, it is a contradiction of terms.
ibid wrote:
at the expense of class struggle. Instead of attacking capitalism, the Left now focuses on "anti-racism" or "sexual liberation," which only serve to break down the barriers impeding the flow of capital and lead to further individualism in the social sphere.
That is what the Neo cons and other Jewish led interests are getting people to do.
The White Left is guilty of none of these things.
ibid wrote:
To challenge the capitalist system, a new class consciousness must reappear, against individualism a "collective will" must be formed.
True, a White Class, the White Left.
ibid wrote:
This will must come from the bottom up, being built locally, against the global hyperclass. It must be intransigently revolutionary. Benoist repeats the advice of Sorel to the revolutionary syndicalists.
This is quite well said, and I will probably take de Benoist's and Kumiko's advice to incorporate more snydicalist type thinking ..
ibid wrote:
"to take the early Christians as their example: those who absolutely rejected the world they were fighting against."
I am on the radical side, but taking skepticism to quite that level is what led to the radical skepticism of the enlightenment and subsequently to liberal modernity.
The Christians are a bad example unqualified as such.
ibid wrote:
Finally, he identifies the target of this new struggle, "The principal enemy is at once the most harmful and, above all, the most powerful. Today it is capitalism and the market society on the economic level, liberalism on the political level
I would make it a dual entry, Jewish interests and Objectivism (which includes capitalist interests).
ibid wrote:
individualism on the philosophical level
I agree that individualism is a large part of our problem, I understand its philosphical difficulties, but I do not want to summarily and uncritically dismiss it; but rather set it aside as a non-priority while we are under mortal threat as a group by groups.
ibid wrote:
and the United States on the geopolitical level."
The Jewish and Objectivist led U.S. is certainly a huge problem, but one must understand that it is Objectivism (admittedly written into its Constitution) and Jewish groups that marshal its forces against other group unionization of peoples.
I believe that Kumiko would like a chance to show that there may be a way to ride the tiger of NATO and US forces toward ethno nationalist aims.
ibid wrote:
He calls for an alliance from forces as disparate as Castroism and Christianity to challenge these enemies: "The enemies of my enemies are not necessarily my friends, but they are necessarily allies.
If Christians and Muslims are attacking our enemies that is fine but we cannot be so naive as to think that these universalist and race mixing religions are people we can form formally agreed upon alliances with.
Their overall pattern is overwhelmingly against our interests and untrustworthy.
Same with blacks and Jews. There might be times when they fight groups who are harmful to us, but their overall pattern is overwhelmingly against us and untrustworthy.
ibid wrote:
am notoriously not a Castroist, but I will always support Castro in his fight against American imperialism.
Castro is anti-racist. So, I cannot agree with de Benoist.
ibid wrote:
I am notoriously not a Christian, but I will always support Christians every time they struggle against the power of money. Those who reason otherwise do not have a sense of the priorities or the stakes. They are quite simply accomplices."
Not true. Very untrue.
It's a shame that Tan would say that I'm "not using my brain".. "don't have my thoughts organized clearly" and then take an idea that I have clearly organized and advanced for some time, and promote it on the Hitler worshiping "Renegade Network", saying that he has this idea that our objectivity has given us advantages but also susceptibilities.
On the topic of genocide vs suicide he has an informative discussion but it is a false either/or in that MacDonald is not taking his eye off of Jewish power and influence and arguing "suicide" by examining our own susceptibilities (nor am I arguing White suicide).
Tanstaafl argues for genocide of Whites as opposed to White suicide
http://blogtalk.vo.llnwd.net/o23/show/7/641/show_7641145_2015_05_25_04_37_05.mp3
Tan quotes (from a post that KM put on TOO!):
Le CRIF and La France LICRAtisée (literally "Licratized France") are extremely rigorous works and, as well shall see, their conclusions are highly compatible with The Culture of Critique. In short, these Jewish groups have spearheaded efforts to delegitimize French ethnic identity and indeed the French nation itself, to destroy majority self-confidence with references to "racism," colonialism and the Vichy Regime, to aggres- sively promote Afro-Muslim immigration and "multiculturalism," to margi- nalize the Front National from any participation in politics, to censor speech found threatening to perceived Jewish interests, and raise the Holocaust as the supreme crime above all crimes that legitimizes their activism by placing Jews as the supreme victims. This activism, plainly, is based on ethnically-motivated hypocrisy and selfishness, evident in the LICRA and CRIF's simultaneous support for Israel as an explicitly Jewish ethno-state.
"That's not suicide"

While it is helpful to unfold the matter of genocide vs. suicide, MacDonald is not letting the Jews off the hook while attempting to examine why our people are not responding better to obvious impositions. For example, he has readily discussed such Jewish coercion as incentivizing Whites to sell-out their people.
For a curious example of White passivity of my own recent experience, I was at a fare yesterday, thousands of people, 99 percent White, probably a few Jews, a few middle easterners and one interracial couple - lovely, elegant blonde with a special kind of blue eyes and a Negro in no way handsome or manifestly impressive.
I used a strategy of walking near them while not looking at them directly, saying loudly, "very good! 41,000 years of evolution destroyed, given it to an ape!"
The important point I want to make is that nobody of this White crowd even noticed or was the least perturbed by this sickening interracial spectacle.
It is legitimate to ask why a visceral response isn't forthcoming. The inquiry into our own responses or lack thereof, WILL NECESSARILY BE connected with the inquiry of those who might suppress and obstruct them - hence it cannot distract from the J.Q. ultimately. Rightfully angered response and resistance to it would provoke inquiry as to who is resisting and promoting our dispossession. Moreover, it would be paranoid to suggest that KM and I are trying to deny or distract from the Jewish influence. He has insisted, and so do I insist, that Whites can be brainwashed by the Jews media and academia.... lets add religion, law, politics, business procedures and financing.
Nevertheless, I hear Tan referring to other causes, some of our own making, for example my idea that our inclination to objectivism leaves us susceptible.
Objectivism, as I have been saying, has appeal by yielding some spectacular practical results and insights, powerful moral warrant and innocence from subjective concern, but leaves our people susceptible to be non-discriminatory - perhaps especially of the obvious - as one can readily demonstrate if not "prove" their objectivity by not noticing and making judgments upon even such obvious differences.
That's called "rational blindness" and this relative blindness to our subjective position and interests is a requirement in quest of pure objectivism.
Rational blindness can blind us to our involvement, indebtedness and accountability to our people's interests and other people's impositions. Scientists can famously be dupes to Manichean trickery for the habit of this Augustinian mindset. * I remember a former MR regular who, rather than request an explanation which I would have readily provided, tried to suggest that I was being pompous and deliberately obscure with these terms: Manichean - human challenges which can change when solved in order to trick an adversary; Augustinian - natural challenges which do not change when solved just to trick you again (how does Kol Nidre versus science grab you?).
As for looking at ourselves…
GW's ontology project advocates evincing our authentic natural systems such that we may proceed by our own lights, not largely react and mirror the Jews as has been known to happen (in the case of the Nazis).
This isn't making excuses for Jews or letting them off the hook in any way or form.
Has KM fallen into disfavor because he does not think AH and revisionism are the royal road to White salvation?
I haven't heard MacDonald talk of "suicide", I know that I do not talk of suicide.
I do know that Tanstaafl has overreacted when I, and others, cited liberalism as a problem, as if we were trying to distract from the J.Q. when discussing liberalism or other causes for peoples being under threat (as if we are not aware of the shenanigans of Lawrence Auster, et.al).
In this podcast I hear Tan accurately criticizing the Jews for transforming World War II into "the Holocaust" and elevating themselves as the special victims. All true and foul.
But he doesn't see how the Nazis, and his over-sympathy for them, have him mirror the Jews, to where Nazis are the special and only important victims, didn't do anything (it's all a "hoax"), their victimization is pure, removed from cause and interactive conflict.
Evidently, right-wing WN interest to make the Jews the "only problem", to where they would even denounce MacDonald for looking at our role in the interaction, is a motivation of those who want desperately to redeem Uncle Adolf and completely disprove the holocaust, blind and oblivious to the fact that those tasks are unnecessary and largely counter-productive to pursue.
........................

Neither does Tan handle well the distinction between Right and Left; in saying the Right is hierarchical and the Left is about leveling egalitarianism. He is blind to the seeds of serious conflict he is laying with this notion of "necessity." Whereas a White Left of good will toward fellow Whites would encompass a full nation and nations as "the class;" it is not about leveling, equality or doing away with distinctions and provisional hierarchical arrangements as they are qualitatively appropriate and accountable - but not only accountable to themselves; rather they are looked upon as organically related yet discreet, symbiotic as qualitative niches orchestrated among other niches - recognized as necessary as well; and also within the class. The niches are generally treated as characteristically incommensurate to comparison. That, as opposed to vain and false comparisons which tend to instigate conflict rather than complementarity.
The key distinction is not "hierarchy" vs "leveling and equality", the key distinction is (pseudo) objectivism of The Right and its susceptibility to liberal universalisms which transcend accountability to social group interests vs the unionized and therefore particular and relative social group interests of the Left, as rendered by a White Left.
Jack Sen at The London Forum: