Majorityrights Central > Category: Political analysis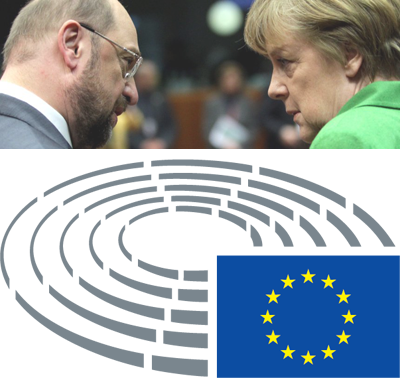 Martin Schulz and Angela Merkel.
Martin Schulz has been active in European politics for almost thirty years, and so he is a person who does not need an introduction. His position however is not one that is understood very well by normal people, because a lot of people don't know what the roles of the institutions of the European Union in the post-Lisbon Treaty environment are.
In his role as President of the European Parliament, Schulz would be responsible for the overall direction of international relations, and also is the custodian of the fundamental values of the European Union. The European Parliament is the first institution in the European Union, which prior to the implementation of the Lisbon Treaty had been seen as a mere talking shop, but subsequently developed into becoming one of the most powerful legislatures in the world in terms of both its legislative powers and executive oversight powers.
Of course, informally, the political history which the individual was acculturated with along with that person's connection to the national political power, means that it can usually be considered advantageous to a member state if one of their citizens is holding such an EU position.
Schulz hails from Germany, but what does Schulz think Germany's raison d'etre is? A look at his own words in Haaretz as reported by his friend Avraham Burg, reveals something interesting:
Haaretz, 'Say a big 'thank you' to Martin Schulz', Avraham Burg, 14 Feb 2014 (emphasis added):

[...] Martin Schulz, the president of the European Parliament, is a close friend of mine. On most issues connected to the Israeli-Palestinian conflict we disagree. He is closer to the Israeli mainstream, and his positions resemble those of Labor Party chairman Isaac Herzog. He once told me, during a frank and stern conversation, "For me, the new Germany exists only in order to ensure the existence of the State of Israel and the Jewish people." [...]
Schulz is of course, Jewish.
​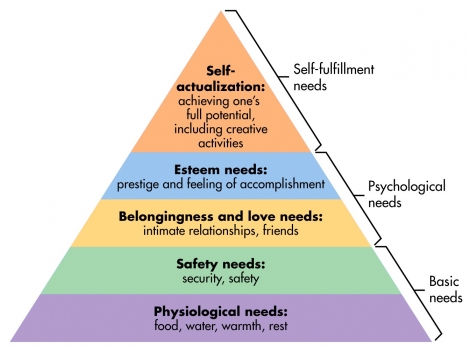 For many years I have argued that Maslow's hierarchy establishes an excellent point of departure - a paradigm to transform into a new paradigm on our behalf as Whites - as it does represent the apex of the American dream of individual self actualization, it also provides instantiation to look at the problems that can, and quite evidently do, ensue from its rule structure. Hence, a critique of it permits its highly relevant occasion to retool and socialize it to our concern as Whites. To do that we might look back to its classical origins in Aristotle, to its popularization in the feminism and the human potential movements of the 60s, to how we might transform and cast the path of needs and motives in optimal terms for both the individual and group interests of Whites.
However, the right-wing hasn't yet gotten the significance of my argument. Where they do see merit, they want to put it in their own Cartesian terms. They miss a crucial hermeneutic point in history, that Friedan's second wave of feminism had women acting through and in accordance of this paradigm - highlighting the vulgarity of its social disregard, self righteously pursuing "self actualization" while ignoring the "privilege" that men alone had of being required at the same time to go to Vietnam to die. But rather than seeing the valid gender aspect of the hippie protest of the draft as a male thing (a quest for midtdasein for males), the right-wing in their desperate, reactionary way, go along with the Jewish story that it was all about "free love", "civil rights for blacks", and "universal peace" or they cater to the right-wing story that hippies sought nothing that a real man should pursue - they were part and parcel of the downfall of Whites - our men, by reactionary contrast, have to learn how to be real men: and now the right-wing will be..
Defining real White men for you… with a lisp..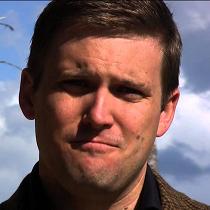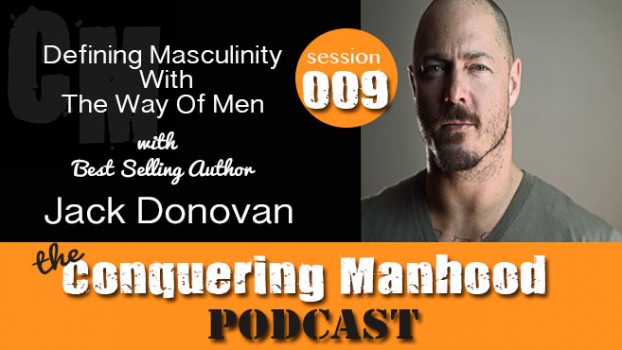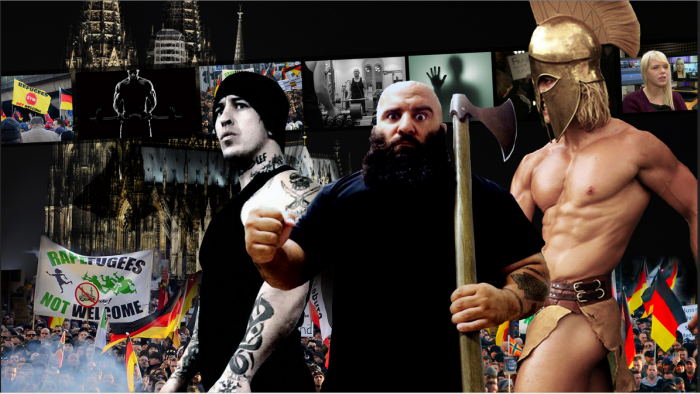 Puerto Ricans in attendance to karate movies and White boys imitating gay pride parades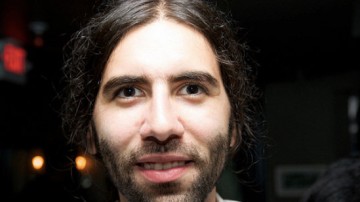 A return of what? A morning and evening call to prayer, perhaps.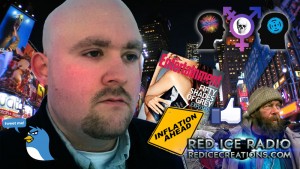 Sex tourism in South East Asia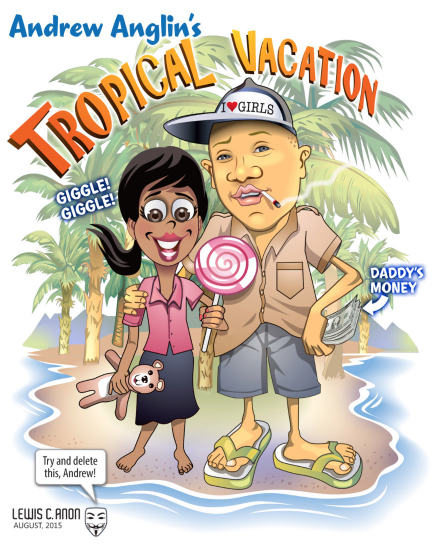 Ignore and talk past the White Left as defined at MR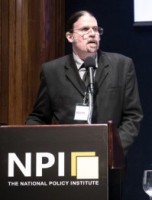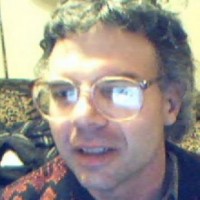 Pretend there's this "new thing" called "alt-left" and its anything but a foil for the Regnery circus' Alt-right.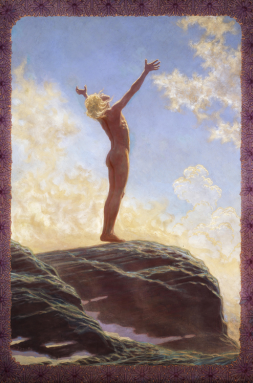 "Introducing the 'Alt left"
Ignore our many discussions as to the drawbacks of black hyper-masculinity in comparison to terms of optimal White/European masculinity - which need to be confirmed and which only MR has confirmed…
Instead toss the idea with a gay friend..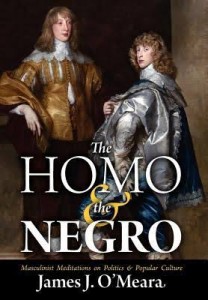 Who casts black hyper-masculinity in contrast to homosexuality.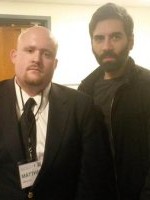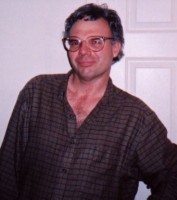 Even though you have no special concern for Whites and consider mixing with blacks to be no big deal..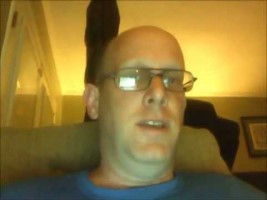 Even though you have no special concern for Whites, latch onto the alt-right big tent to compensate for your floundering market and source of ideas - such as the idea of re-tooling, transforming, viz., socializing, optimizing and normalizing Maslow's hierarchy in White/European interests (which can be safely ignored as having been discussed at MR for years).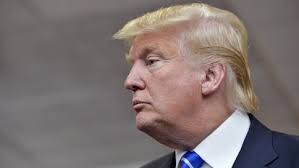 Be a crass businessman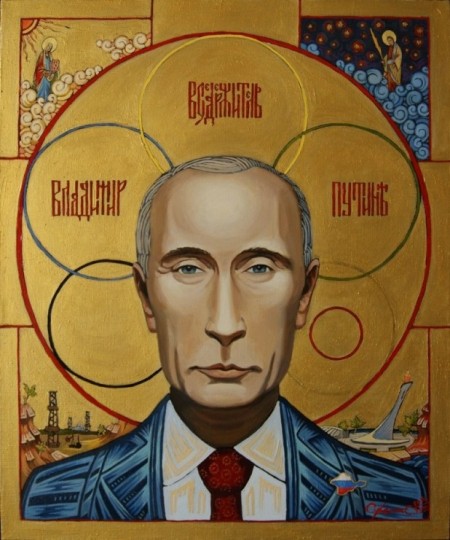 Kiss the ass [Welcome back!] of Jews and their proxies; and on their behalf..
Appropriate Asian lands and resources, allow Jews and neo-liberals to parasitically trade on that..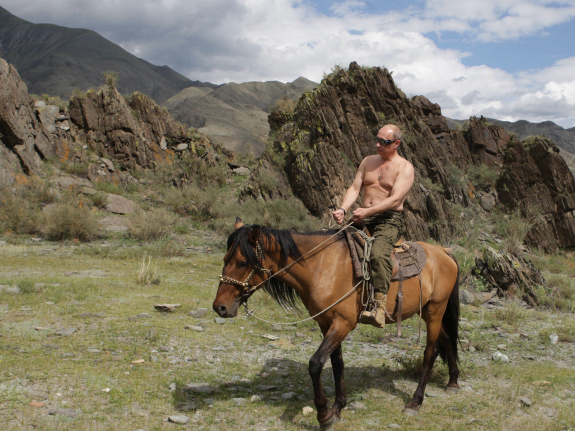 Aggrandizement as middle men at others expense instead of developing a Russian ethnostate.
...learn, in fact, how to act like a Jew and without honor so that you can get-over over there.


Atavistic intelligentsia - an apt term for themselves. And they "Hail 'The' Donald"
Puke.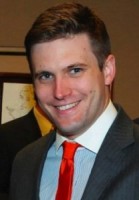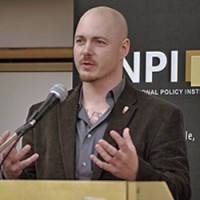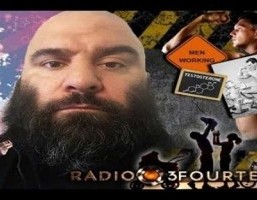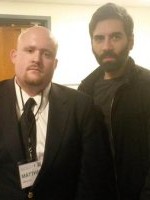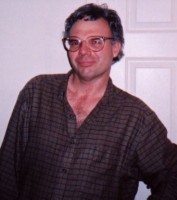 "Become who we are": Teaching us how to be real White men
Upchuck.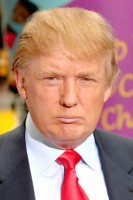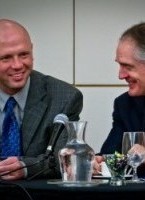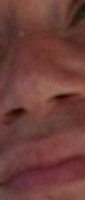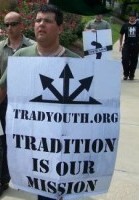 Compulsory Diversity News: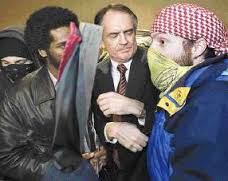 He knows you not…
I love pointing-out to people, right-wingers, who want to blame youth culture of the 60s as the onset and crux of our demise (not you, GW), that Jewish power and influence combined with Modernist naivete were the forces that were the major culprits - and that they were well in force already in the 50s and early 60s, well before kids grew their hair long, listened to rock n' roll and resisted the Vietnam draft.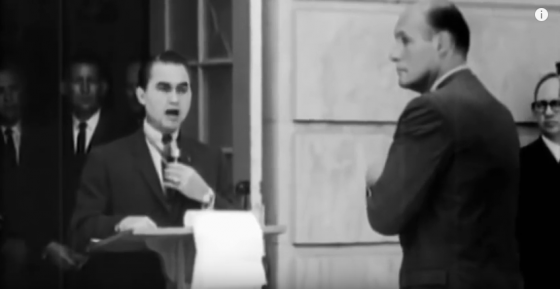 Take note of Michael O'Meara's discussion of how The Soviets and other Marxists/communists used black "civil rights" as a weapon against America; also note my reinforcement that Jewish interests, via Katzenbach, prominently, were only too happy to facilitate what was then more straightforwardly referred-to as "integration."
Kennedy had been ignoring Vice President Lyndon B. Johnson's advice, to "look Southerners in the eye and tell them that integration was a moral and Christian issue."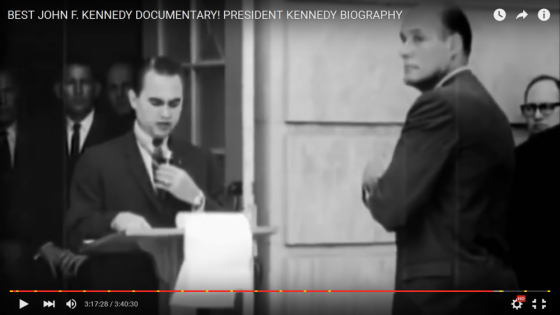 Governor Wallace, posturing as if to stand in the way of integration, is confronted by Katzenbach
Watching Wallace's posturing, President Kennedy decided for the first time in his career to risk his political standing in the South by taking the side of integration. President Kennedy decides to go on national television that night and give a speech calling for a civil rights act to end discrimination in the South.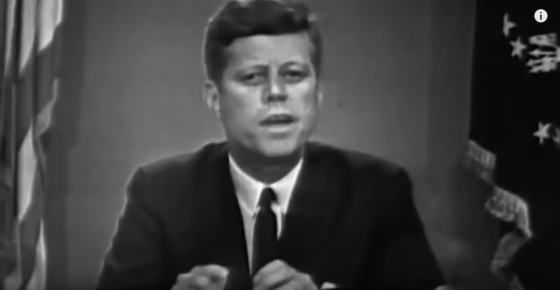 "We are confronted primarily with a moral issue. It is as old as the scriptures and as clear as The American Constitution. The heart of the question is, whether all Americans are to be afforded equal rights and equal opportunities (He 'finally' calls for Federal law ending segregation). Next week I shall ask the Congress of The United States to act, to make a commitment that has not been fully made in this century to the proposition that race has no place in American life or law."
This, GW, is why not only the Arahamic universalism of The Right, but its wedding to Enlightenment style objectivism (and universalism) must be overcome as well - and it is the post modern project, proper, which has undertaken to do that.
Kennedy is also the one who got us into the Vietnam debacle with a strategy of showing strength against communism with "small wars."
The documentary concludes..
'Kennedy set so much in motion in such a short period of time"...
Perhaps the most reliably good outcome of Kennedy biographies are the endings.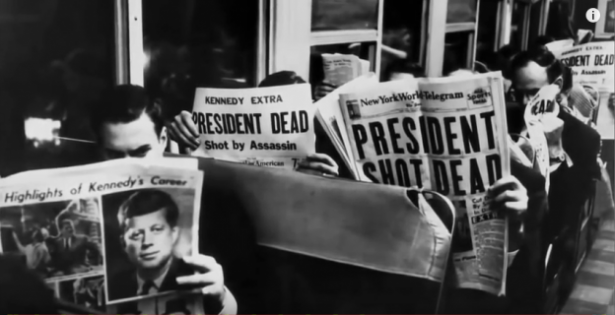 This second part of my thoughts on culture and counter-culture represents something of a departure for me. Although every nationalist is a cultural critic of sorts, I am not a very practised one. I tend to a critique which is more psychological in its address, with an occasional gesture in the direction of philosophy. Where possible, of course, psychology prefers fact over proposition. The hard ground of genotype and sociobiology ... of Nature intruding into the Mind and into the lived life ... is an amenable place for a fact-junkie like me to seek permanent truths and, too, an understanding of Nature's bounds and limits, and of the pathological pretence in the culture beyond that the natural bounds can not only be broken, but that we can be freed by breaking them.
Culture ... that fabulously coloured, capacious, elusive thing ... is a carrier of the natural too, of course. The trick for anyone seeking to interdict or reform or revolutionise it should be to exorcise its pathologies by means of appeal to that nature. It should be straightforward. After all, people are able to struggle for existence, and in that cause to discriminate for good over evil, and for truth over lies. They routinely refer to their instinctive interests and preferences as determinants of what is good, and what is natural, healthy and normal, and so on. So you might think this would be easy … that the mind's supervenient natural qualities must predominate ... that working with Nature's grain must lead to a life-giving outcome.
Yet, the condition of our people in the pre-globality (let's call it that, in the absence any generally accepted term) is such that little common understanding and agreement obtains on what constitutes pathology and what health, and little perception even that anything really fundamental is wrong. Life's truths have been forced down into a morass of moral relativism and bare-faced ideological aggression, and disgorged of their vital, identifying signs. As a nationalist, one actually has to teach health, such is the confusion within the people whom we love and, because we love, seek to advantage and to serve.
The revolution in the European culture
While I am adamant about the right and oughtness of fighting when one's own borders and EGI are being infringed upon, I am not a hawk. Geopolitical warfare has never been something that appealed to me, let alone with any sort of passion.
I'm very averse to the idea of going beyond my national boundaries to fight, particularly when my own nation is totally screwed-up, needs tending and where innovative thinking might solve problems as opposed to trying to solve them by resorting to warring abroad.
The problem is that there are valid arguments that there are vital requirements along the Silk Road, in the Middle East and in Africa - resource and population management that is indispensably necessary even to the most innovative and independent peoples. In these concerns, I'm going to invite the reader to consider with me the possibility of re-drawing ethno-nationalist and regional lines on this map.

As you can guess, conversations with Kumiko have got me taking these matters under consideration, and I hope that she will soon put up an article discussing issues that the neo-cons have failed to make in clear and persuasive terms.
Tangential to neo-con issues is an interesting philosophical question for another day: how, in detailed form, to set up a rule structure which will sort out and punish the genetic legacy of criminals; and facilitate the rebirth of those genetic components that have suffered unjustly at the hands of criminals in previous generations. In this case, I am thinking more in terms of those who have historical grievances with Russians - while it is true that I don't feel this grievance as do some others that I've known, it is nevertheless only practical to set the question aside for the time being - though it is a question that can apply to any people who have benefited or suffered from historical atrocities.
Europeans, now, are asked even more fundamental questions than relative guilt and merit, but are asked to address the matter of our identity, period - that we are a people (different from Jews and others), to establish who we are, what the nature of our common moral order is, to understand that the obfuscation of that would-be peoplehood is a part of a war against us - and that there is, indeed, a war against us; finally, we are asked what is the nature of that war and what it consists over?
When considering these matters from a White Nationalist perspective, Russian people are not conceived as inherent enemies, nor, even, is the humongous expanse of their nation high on the list, if on the list at all, of things intolerable to allow to remain. I can imagine living with it - it's always been that way in my lifetime; its reach contracted after the fall of The U.S.S.R., but still remains bigger than Pluto.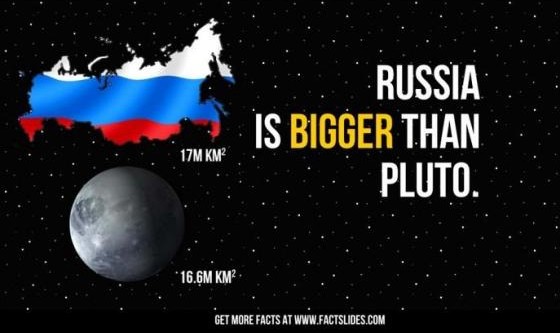 Nevertheless, we ought to reconsider this from an Asian perspective, and from a perspective of acute European interests.
I didn't expect to have occasion at this point to consider aloud the possibility of attempting to align formal industrial military objectives with ours as White Nationalists. Oil, resources, even absurd and brutal regimes in the Middle East and Africa inflicting harm upon their own do not stir any passion in me to fight. The function of Asian countries and Western countries do, however, have requirements and rationale to get these nations under compliance. And in hopes of facilitating the human resource of Kumiko's military perspective, I am going to imagine empathic military geo-political objectives, so that we might envisage a grand chess board result in our victory.
From that standpoint I attend to the fact that as nationalists and as White people in particular, fighting for the survival and sovereignty of our nations, that militarization and the geopolitics of resource and population management will ultimately be necessary.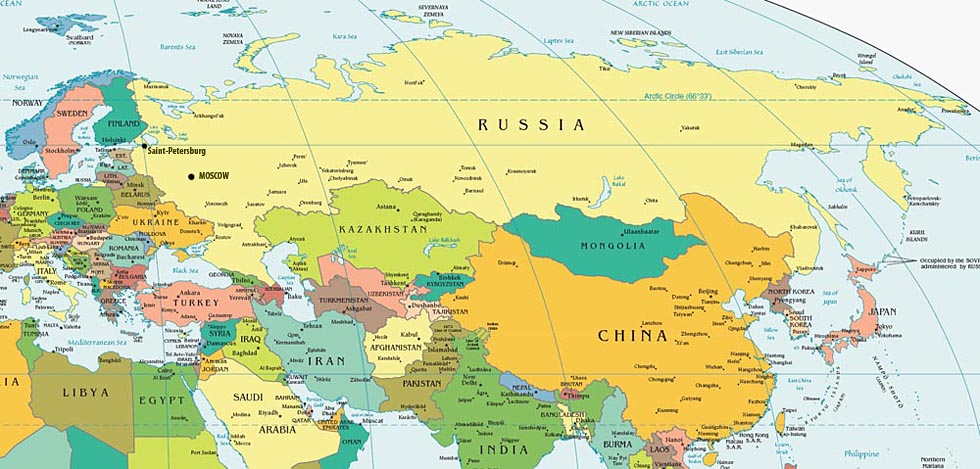 Asia and the West have things that we need from one another, including cooperation against antagonisms from the Middle East and Africa.
Not only do we need resources from these places but we need mutual help in border control and repatriation projects.
What about Russia? It is so big. Why not just work with them and allow its vast space to become a place for White people to grow into?
While it is true that another traditional passion for some war mongers is hating Russians and maybe I should hate them, I don't hate them. Nor do I care if people want to move there; furthermore, I completely understand not wanting to fight them. I don't want to fight Russians; the war in Ukraine has been instigated by Judaized and neo-liberal means and motives and it disgusts me.
Even so, WN tendencies to look upon Russia as the great White hope ignore the propositional, neo-liberal, mercantile and Judaized aspects of Russia - as if its political class has no corruptions analogous to The US that will wreak havoc with such projects to connect with Russia as a partner in White Nationalism.
On the other hand, while I favor Ukrainian and Belarusian sovereignty, as I favor all ethnonational sovereignty, I am opposed to a hot war approach with Russia to increase their sovereignty.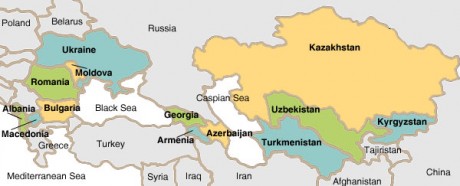 But neither am I in favor of a hot war approach to defending Russia's humongous eastern stretch and southern conflicts.
Rather than abandon to foreign invaders the natural ethnonationalist homelands of our European evolution and engage in White flight to move into lands that apparently represent imperialist aggrandizement - beyond ethnonational mandate - on the part of Russia, to reiterate, neither am I particularly interested in fighting to protect Russia's imperial overreach.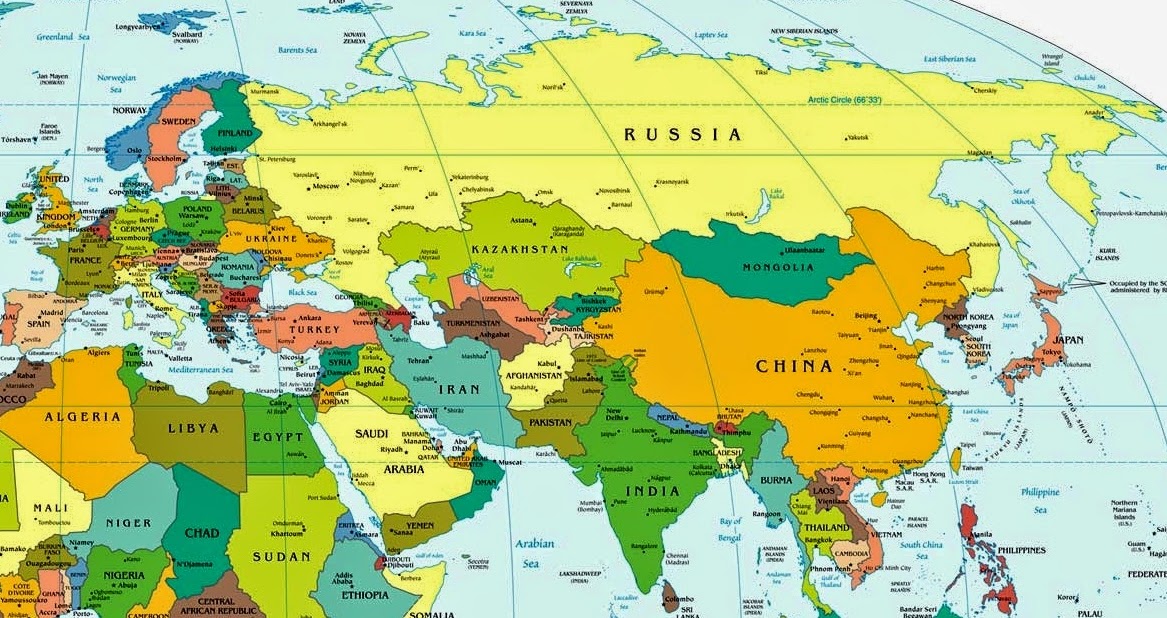 In a word, defending what is apparently an imperial over-reach is Russia's problem and an issue that can be turned to our advantage as Europeans in order to gain cooperation with our EGI, its borders and vital resources.
We need Chinese, Japanese and other Asian cooperation more than we need Russia's imperialist headaches; and China and Japan are not about to start loving Russia more than their own interests which are impacted by Russia's Eastern and Southern interference.
We need cooperation with Asia to compel compliance with regard to resource, EGI and border management. And we might compel Russia's compliance as well with those needs by means of the West's regional alliance with Asia.
Thus, while we might not engage a war of maneuver in either Russia's west nor east, we might well consider lending approval to Asian positioning in Russia's east and south.
That is, allowing the "stick" (as opposed to "carrot") of some of these lands as potentially sovereign Asian places: with enclaves Russian and enclaves Asian, the farther east you go, the more the general area would be Asian with fewer Russian enclaves and vis a versa - the farther West, the fewer Asian enclaves until you reach a point where it would be a Russian only ethnostate. And the carrot to Russia would be less contentious relations with its neighbors and more secure borders itself as it cooperates. That is not necessarily a bad deal.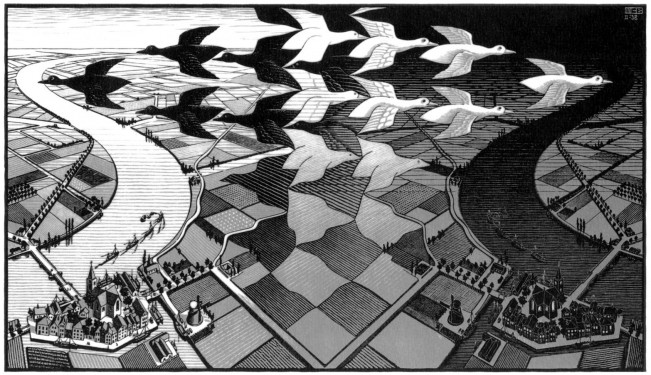 Toward an Asian-Atlantic regional cooperation.
1. The genetic-make-up and territorial boundaries of the European ethno-states shall be restored, maintained and protected.
2. To achieve this end we propose alignment with the Asian ethno-states and region.
3. Something like the E.U. and North Atlantic would be necessary to achieve that alliance and its success.
However, it will also involve some quid pro quo.
4. First, we see it as being in both of our interests to secure our peoples against impositions of Middle-Eastern and African populations; against imposition of the Abrahamic religions; and against interference of these peoples and religions in our vital resources.
5. Toward that end, it is in the interest of both Asians and Europeans to remove these populations to the greatest extent possible from our geo-political territories; and, again, to remove significant imposition/interference upon our mutual vital resource interests.
6. Sacrosanct European territories in the Americas, Australia and New Zealand will likely need to become smaller at any rate in order to be maintained and defended. But with the increased manageability of defense will come an opportunity to offer cooperation to Asians to have some sacrosanct territories of their own in these places. We will respect and cooperate with one another toward the defense of our territories in diaspora, seeing African and Middle-Eastern (saliently Jewish and Muslim) populations as those who must be guarded against and compelled to as great a distance from our people as possible, removed from civic nationalization and its proximity.
7. Russia/ns will be seen as having an analogous situation to White Americans. In order to have a safer, more manageable ethno-state and something to offer in exchange with the Euro-Asian regional alliance, they will be required to contract in size considerably, particularly from its expanse eastward into Asia and its geo-political interference there and to its south, unilaterally along the Silk Road. Russia's ethno-state will be more secure as it will be forced into a more cooperative and less antagonistic relation with the rest of the geo-polity.
The key deal is this: we will compel Russia to relinquish parts of its territory (leaving it no good choice but to comply). In exchange we will require Asian assistance in cleansing and defending our territories from imposition by non-natives - particularly Africans, Middle Easterners, Muslims and Jews. And we will require compliance in securing our vital resources and transportation routes.
The advantages to European peoples and Asians in this alliance is clear.
But what regional and national lines might you imagine and what advantages to Russia and others do you see for compliance? Discuss.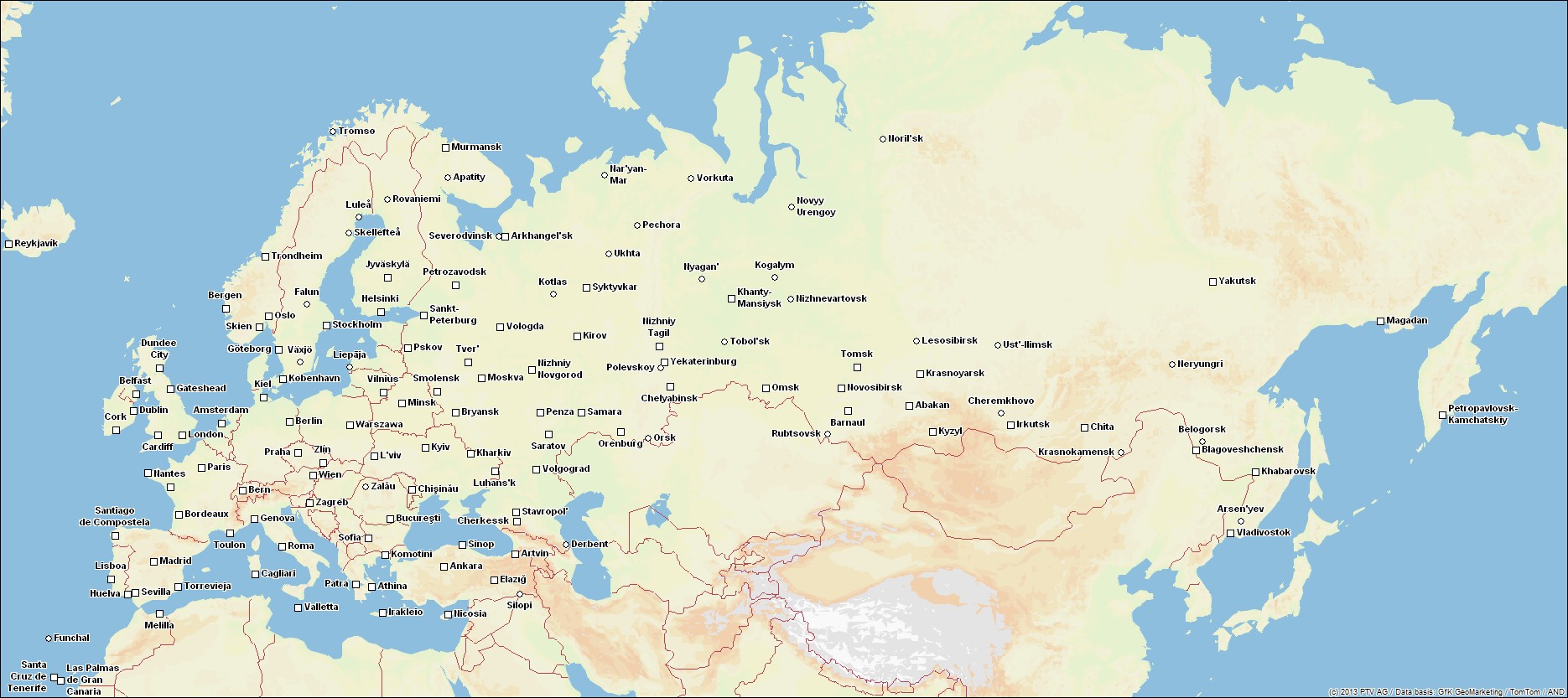 As there are no Russian cities larger than 600,000 east of lake Baikal (near the city of Irkutsk, centrally to the north of Mongolia), and only four larger than 300,000, one way of arranging the pockets, enclaves, ethno-state outposts as it were, would be to have a symmetrical "M.C. Escher-like" arrangement (as in the image called "Day and Night" above), i.e., an entering of these enclaves into the others general regional sphere - enclaves which would, nevertheless, represent sovereign states.
Note: I can see how this could create incentive for Eastern European nations to cooperate - from a position of strength and in cooperation with White diaspora (note the interview of Tomasz Szczepański under the fold).
The plan would emphasize deportation and re-doing citizenship in favor of native lines, viz., on the basis of ethnostates. That is unlike the Moscow - Berlin - Paris axis, which apparently seeks to reconstruct the same old right-wing, propositional/objectivist oil interests.
The Eastern European nations may agree to cooperation despite history of disputes (sometimes serious), and facilitate this ethno-nationalist and regional cooperation if their borders and native populations are guaranteed. If they are a part of a plan that guarantees that and necessary resources from the Silk Road - accomplished by increased cooperation with Asia and a Russia dealing from a cooperative position; then perhaps ethnonational and regional alliance with Asia can work. I.e, Russia has to offer more than trade in natural resources garnered through its vast expanse and fist waving at anybody who doesn't see their interests being secured inasmuch.
The area that is to be reserved as sacrosanct to the Russian ethnostate would be contracted from imperial dimensions and more in line with ethno-national proportions.
It is a contraction in concession to cooperation with other ethno-European nations that WN America will likely need to undergo as well.
This will make Russia more defensible and more worth cooperating with for the rest of Europe and Asia - as they will be required to join this Euro-Asian regional cooperation against middle eastern interference - whether Arab, Islamic or Jewish, they will be beholden to our terms and we will have the necessary resources of the Silk Road.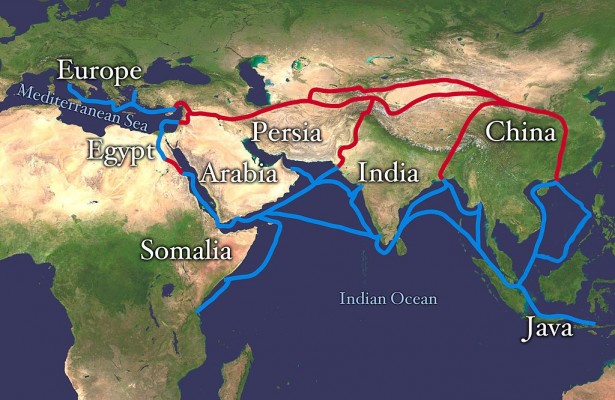 The other side of the deal for compliance and cooperation to garner vital resources, is that our vital EGI will be cooperated with in protection as well - including not only in border defense, repatriation and de-nationalization of the majority of non-natives from European and Asian countries, but most strictly the border defense, de-nationalization and removal of non-natives from European nations; while allowing for some accountable quota of Asians and Europeans in one another's nations and regions.
..give 'who' hell? For Jewish academics to play both sides of "PC" is nothing new. While the re-normalization and motion to institutionalize social classification is a positive development - via 'give-em-hell Trump' in his campaign talk - the most important issue in the end, is not just normalization, but where the lines of institutionalized discrimination are to be drawn.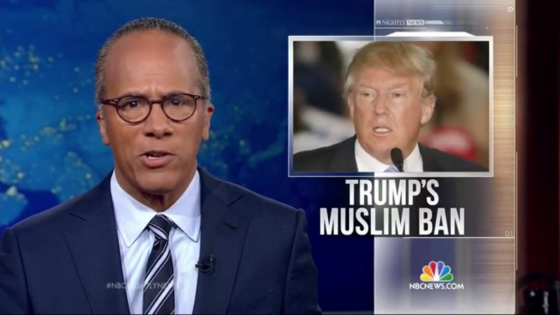 Trump is saying some things that we might like to hear, with a candor that purports contempt for "political correctness", a candor that has not been heard from the last 11 Presidents at least, spanning more than 60 years.
With that, he flouts the avoidance of "racial profiling" for having allowed the San Bernadino attack. It is indeed a positive development to assert the validity of "race" as a criteria.
"There were people who knew bad things were going on [with the family], and they didn't report it because of racial profiling."
Moreover, he takes the validity of "profiling", i.e., classifying people, a bit further to say that there should be a "total and complete shutdown of Muslims entering the United States."
NBC, 'Trump Calls for 'Complete Shutdown' of Muslims Entering the U.S.', 7 Dec 2015:

Republican presidential frontrunner Donald Trump on Monday called for a "total and complete shutdown of Muslims entering the United States," the most dramatic response yet to the string of terrorist attacks that have Americans increasingly on edge.

Trump released a statement citing polling data he says shows "there is great hatred towards Americans by large segments of the Muslim population."

Trump Calls for 'Complete Shutdown' of All Muslims Entering U.S.

"Until we are able to determine and understand this problem and the dangerous threat it poses, our country cannot be the victims of horrendous attacks by people that believe only in Jihad, and have no sense of reason or respect for human life," Trump said.
Yes, it is a candor and a disdain for pseudo-intellectual and polite appearance that we have not heard from a President since "give-em-hell Harry Truman."
Excellent though it is that race and other social classifications, and borders, are being re-invoked by "give-em-hell Trump" and that he is taking steps to re-normalize and re-institutionalize these criteria as a legitimate basis for discrimination…
one might wonder what, say, Japanese, et al., might think about who-for and how the "no-nonsense" lines are being drawn.
Playing "for/against PC" is nothing new for Jewish academia; i.e., one side playing "vanguard" while the other is "hand of restraint."

Playing "for and against PC" is nothing new for Jewish academia: In this 1990 essay for the New York Times, Richard J. Bernstein is playing the role of "restraint" -

New York Times, 'IDEAS & TRENDS; The Rising Hegemony of the Politically Correct", 28 Oct, 1990:

Central to p.c.-ness, which has roots in 1960's radicalism, is the view that Western society has for centuries been dominated by what is often called "the white male power structure" or "patriarchal hegemony." A related belief is that everybody but white heterosexual males has suffered some form of repression and been denied a cultural voice or been prevented from celebrating what is commonly called "otherness."

But more than an earnest expression of belief, "politically correct" has become a sarcastic jibe used by those, conservatives and classical liberals alike, to describe what they see as a growing intolerance, a closing of debate, a pressure to conform to a radical program or risk being accused of a commonly reiterated trio of thought crimes: sexism, racism and homophobia.

"It's a manifestation of what some are calling liberal fascism," said Roger Kimball, the author of "Tenured Radicals," a critique of what he calls the politicization of the humanities. "Under the name of pluralism and freedom of speech, it is an attempt to enforce a narrow and ideologically motivated view of both the curriculum and what it means to be an educated person, a responsible citizen."
The restrained activist vs the activist vanguardist
In a generation before, Supreme Court Justice Felix Frankfurter* played the role of "restraint," viz., the role of "activist restraint" opposed to "activist vanguard" - a role that shabbos goy Earl Warren was duped to take the lead in, as Chief Justice of an "activist Court."
We should be on the watch as well, then, for the shabbos goy being fore-fronted as the "vanguard activist", as:
Earl Warren was for the 1954 de-segregation (integration) decision and 1964 "civil rights" legislation..
Teddy Kennedy was for the 1965 Immigration & Naturalization Act,
Either Trump or Hillary Clinton can be used for - what? - we might not know exactly what for sure yet, other than that it would be another travesty. Hillary Clinton may well fit the role of shabbos goy "vanguardist" for their next demonstration of "chutzpah."

* Frankfurter, a Jew, presiding as Chief Justice in the Supreme Court prior, fancied his "a restrained activist Court" - and referred to his successor, Earl Warren, as "the dumb Swede" - worried that he would take the bait in such a headlong way of "activist vanguardism" that he would create an overly strong reaction.
Note: As it bears more attention, this article is duplicated from the MR News section, where it was originally published, 8 December 2015.
European Indigenous Ethno-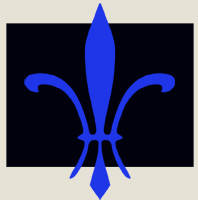 National & Regional Alliance

Hitler as Caesar: Historical lessons to be learned and new friend/enemy lines to be drawn.
Morgoth:

German National Socialism is the foundation of today's Anti White morality, so even if we granted this Pole everything, every atrocity, every murder and every slur, you can even say the Nationalism Socialism was a flawed ethos because it was merely a reflection of Zionism, which they do at Majority Rights, but that still leaves us in the situation of having to deal with the use of National Socialism to mentally cripple our people, and that would even include Poles and Ukrainians today, who would also be called ''Nazis'' for wanting to preserve their identity.

I simply cannot see a way around it or under it or over it, we must go straight through it and Poles etc are just going to have to deal with it, because if we fall so do they.
Unfortunate though I believe his hypothesis is, Morgoth has his hypothesis there.
By contrast and to repeat, this Italian/Polish American doesn't require ethno-nationalists to grant any guilt trips about Nazi Germany (whatever in particular he supposes that "I require to be granted", I don't know), but I do require fellow ethno-nationalists to be halfway intelligent and honest in drawing battle lines fit to the requirements of today and what we know now.
Morgoth's former picture of the week which, according to him, I wasn't supposed to look at critically: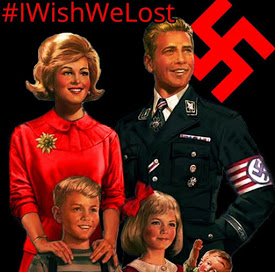 MR has another hypothesis here.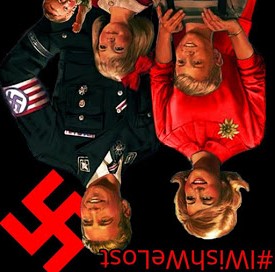 You did lose, and so did all Europeans because proper friend / enemy distinctions were not drawn.
I, we, are fighting with all we can to defend all native nationalists of all of Europe - western Europe absolutely as well. In fact, they are much better off without the justifiably negative stigma and inter-European strife that came along with that regime and its imagery; on the contrary, they can signal their clear cooperation on European ethno-nationalists grounds much better without it.
That's the working hypothesis here.
Poland has a unique situation to argue in nationalist terms. Having been subject to both Soviet and Nazi invasions, it is difficult for our enemies - by that, I mean the enemies of we ethnonationalists - to accuse us, by means of them, of being communists or Nazis - the usual bogey men raised to denounce nationalists. They will try to call all ethno-nationalists "Nazis", you say? Yes, they will try, but anyone who knows the lay of the land (say, in Poland and among Poles), knows that is ridiculous (and no, the next picture of the week that Morgoth put up, of a few bald Poles making Roman salutes behind a "blood and honor" flag is not a representative pattern).
With Poland having suffered among the most of those subject to Nazi invasion, nobody is going to call a true Pole "a Nazi" and have it stick in a credible way.
That typical argument among White Nationalists - "they are going to call you a Nazi anyway, therefore, may as well identify as one" - doesn't hold up.
The accusation remains a problem for many, however, particularly for those of German and German American extraction. As I have said before, the guilt trip is right on top of them - and it is difficult to have perspective - one is either completely at the opposite extreme, such as Frau Merkel, or, as some tactlessly claim, one must "go directly through it" and cop to the identity completely and unabashedly.
It isn't true: but for the guilt trips and the overwhelming abuse of liberalism, one may not have perspective to see any other options.
Whether for lack of perspective for overwhelming guilt trips looming upon them more directly as Germans or German Americans; or resulting from the position of those, such as Italians or Italian Americans, whose more marginal position is susceptible to disingenuous negative classification; or for a lack of empathic perspective for their ethnicity, such as the Irish, not having been particularly in the path of Nazi wrath; the overwhelming frustration pervasive liberalism's destruction has visited upon them tends to manifest two logical fallacies:
1. Overstated premise: Hitler and Nazism necessarily represented "White people" (which, of course, they did not, but only in part).
2. False either/or: It is either Hitler and Nazism or Jewish, neo-liberal rule and its runaway.
Of course cooperative ethno-nationalism is the alternative and proper way out of these illusory paradoxes.
As stated above, Poles, e.g., are in a unique situation to share the relative "innocence" of their nationalist perspective with other nations and unburden them of the guilt trips laid upon them - a service in unburdening ethnonationalist Germany, in particular, of guilt trips.
World War II is history and there is no sense in laying guilt trips upon subsequent generations of Germans and penalizing them.
While the same would apply to virtually all nationals willing to coordinate in ethno-nationalist terms, of course, German nationalism's recent history has been "mythologized" to the point where it is looked upon as pure evil, having had no rational reasons for its actions, operating ex-nihilo of sufficient cause - forcing would-be nationalists to lie prostrate before Jewish and liberal charges of "Nazism."
It was not ex nihilo evil; but neither does defense of Nazi Germany hold up to ethno-nationalist criteria.
So, how do ethnonationalists go about correcting the hubris of liberalism which has run rough-shod over the systemic bounds that ethno-nationalism would otherwise provide for our human ecologies?
And how do we look upon Nazism's imperialist over-correction, an exponential over-reach instigated by Jewish power and influence, neo-liberal powers and some overcompensations from its war-weary neighbors? We look upon it as a history that we can all understand by analogy to many examples in our own lives when we have over-reacted to provocation - now, at our best, we look upon it as history, to learn from. And when we see that our enraged response was directed in the wrong places or without correct measure, we try to do things differently the next time similar provocations arise.
Toward that measure of putting things in perspective and "demythologizing" Hitler, as it were, he is well likened to a Caesar type figure: in regard to whom people now should neither be guilty nor overwhelmingly proud. He did some things well, ok, that we can learn from, but particularly for his intra-European conflict, we should not extol him as a model: Caesar routed the Gauls - oh, good! (not). It would be ridiculous for me to expect people to shrug-that-off as a necessary cost; to say the Gauls "should just get-over it"; to say that all Europeans should affably resonate with and under Caesar's image; and that the Germans of the Teutoburg Forest must get with the program or "just deal with" the fact that we do not have sense enough to draw new lines, with new signifiers and worldview indications, making it clear that we are European allies now..
NPR/ Mary Beard, 'From Gladiator Duels To Caesar's Last Words: The Myths Of Ancient Rome,' 1 December 2015:

Julius Caesar, perhaps the most famous Roman of them all, had just conquered the Gauls in an absolutely brutal series of campaigns that even some Romans likened to genocide ...soon after establishes himself as dictator ...there is a sense that liberty is being removed by an autocratic leader and a group of what were actually his friends, stabbed him in the Senate.
Of course you aren't going to make normal people and people who want to fight on proper lines, entirely copacetic with Hitler and Nazi Germany. But you don't need to; in fact, it's a great disservice to western nations' ethno-nationalism, its share in the perspective on their innocence and trust thereof, a burdensome hindrance to participation in their eminent warrant of defense on ethno-nationalist grounds: because Nazism was not ethno-nationalism, not even national socialist, but imperialism in the end; and it certainly did not represent all White people and their nations.
Of course we must not fall into the trap of intra-European fighting again. But that is not enough - as we all know, we must regain our martial spirit and marshal it in the correct manner. Admire and learn from aspects of war and martial prowess of the past, yes, but the most crucial lesson to be learned, and the point, is to draw correct friend / enemy lines this time; to become ethno-nationalists in cooperation and/or coordination - not to become pacificists.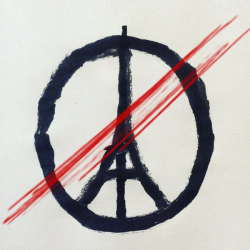 We must regain the will and warrant to kill those who would kill us, you say? Indeed, that is true. But it is a martial spirit that falls in line with ethno-nationalism and regional cooperation as well. Following a line that Bowery articulated: If people will not allow for our human ecology's discretion to exclude them, then they are abrogating freedom from (and of) association and our freedom of voluntary contract; i.e., they are treating us tantamount to slaves and we might even kill them in self defense if they will not cease and desist from that imposition - this will apply even to those who will refuse our orders of deportation and our assessment that they are to lose citizenship and/or right to abode in our ethnonations.

We must secure the existence of our people and a future for White children
Posted by Guessedworker on Mon, 21 Apr 2014 16:59 | #

So, let's look at the key elements of National Socialism - those which are not purely economic, at least - and determine what role, if any, they could have today.

Ayran supremacism (die Herrenrasse)

Today we are seeking to represent our people's natural right to life and land. Supremacism is completely off-target.

Slave-labour

Ditto.

Lebensraum

Ditto.

The cult of the Führer

The English, Scots, and Welsh, anyway, are simply too worldly and cynical to love up the leader to the required volume. Sorry. Can't be done.

The total state

Well, in significant respects the version of democracy we have now is not too far from totalitarianism. But I think the voting public might be quite interested in more democracy rather than less, or in genuine democracy rather than an abuse of it.

State terrorism

Who in their right mind ...

Eugenics, racial hygiene

All we really need is some awareness of self ... some honesty ... and the important aspects of racial life will take care of themselves. Won't they?

The militarisation of society

And so we arrive at the chief attraction, indeed, the only real attraction for many. The Schutzstaffel elite ... the Hitlerjugend ... a prescribed set of actions and horizons for the lost souls of urban Postmodernia. But is there any evidence from WW2, say, that this is the only foundation on which peoples can be called to their own defence? Really?
The Turkish airforce shot down a Russian Su-24M last week, and since that time, critical examination of Turkey has brought a number of issues that people had been warned about before to light in the media, which until now had been mostly ignored.
I had intended to write an article at Majorityrights about this, but then I realised that the Independent was actually saying everything that I was going to write, so in the interest of saving time, I will just quote them verbatim:
The Independent, 'War with Isis: Obama demands Turkey closes stretch of border with Syria', 01 Dec 2015 (emphasis added):

The US is demanding that Turkey close a 60-mile stretch of its border with Syria which is the sole remaining crossing point for Isis militants, including some of those involved in the massacre in Paris and other terrorist plots.

The complete closure of the 550-mile-long border would be a serious blow to Isis, which has brought tens of thousands of Islamist volunteers across the frontier over the past three years.

In the wake of the Isis attacks in Paris, Washington is making clear to Ankara that it will no longer accept Turkish claims that it is unable to cordon off the remaining short section of the border still used by Isis. "The game has changed. Enough is enough. The border needs to be sealed," a senior official in President Barack Obama's administration told The Wall Street Journal, describing the tough message that Washington has sent to the Turkish government. "This is an international threat, and it's coming out of Syria and it's coming through Turkish territory."

The US estimates some 30,000 Turkish troops would be needed to close the border between Jarabulus on the Euphrates and the town of Kilis, further west in Turkey, according to the paper. US intelligence agencies say that the stretch of frontier most commonly used by Isis is between Jarabulus, where the official border crossing has been closed, and the town of Cobanbey.

It has become of crucial importance ever since the Syrian Kurdish forces known as the People's Protection Units (YPG) captured the border crossing at Tal Abyad, 60 miles north of Isis's capital of Raqqa in June. Turkey had kept that border crossing open while Isis was in control on the southern side, but immediately closed it when the YPG seized the crossing point. The Turkish authorities are refusing to allow even the bodies of YPG fighters, who are Turkish citizens and were killed fighting Isis, to be taken back across the border into Turkey.

The US move follows increasing international criticism of Turkey for what is seen as its long-term tolerance of, and possible complicity with, Isis and other extreme jihadi groups such as al-Qaeda's branch in Syria, Jabhat al-Nusra Front, and Ahrar al-Sham. Not only have thousands of foreign fighters passed through Turkey on their way to join Isis, but crude oil from oilfields seized by Isis in north-east Syria has been transported to Turkey for sale, providing much of revenue of the self-declared Islamic State.

Last week a Turkish court jailed two prominent journalists for publishing pictures of a Turkish truck delivering ammunition to opposition fighters in Syria. President Recep Tayyip Erdogan claimed that the weapons were destined for Turkmen paramilitaries allied to Turkey fighting in Syria, but this was denied by Turkish political leaders close to the Turkmen.

Turkey is now under heavy pressure from the US and Russia, with President Vladimir Putin directly accusing Ankara of aiding Isis and al-Qaeda. In the wake of the shooting down of a Russian aircraft by a Turkish jet, Russia is launching heavy air strikes in support of the Syrian army's advance to control the western end of the Syrian Turkish border. The pro-opposition Syrian Observatory for Human Rights said a Russian air strike on the town of Ariha yesterday killed 18 people and wounded dozens more. Meanwhile Turkey said it had now received the body of the pilot killed when the plane was shot down and would repatriate it to Moscow.

The US demand that Turkey finally close the border west of Jarabulus could, if Turkey complies, prove more damaging to Isis than increased air strikes by the US, France and, possibly Britain. The YPG has closed half the Syrian frontier over the last year and defeated an Isis assault aimed at taking another border crossing at Kobani. Syrian Kurdish leaders say they want to advance further west from their front line on the Euphrates and link up with a Kurdish enclave at Afrin. But Turkey insists that it will resist a further YPG advance with military force. Instead, it had proposed a protected zone on the southern side of the border from which Isis would be driven by moderate Syrian opposition fighters.

The US has opposed this proposal, suspecting that the Turkish definition of moderates includes those the US is targeting as terrorists. It also appears to be a ploy to stop the YPG, heavily supported by US air power, expanding its de facto state along Turkey's southern flank. US officials are quoted as saying that there could be "significant blowback" against Turkey by European states if it allows Isis militants to cross from Syria into Turkey and then carry out terrorist outrages in Europe.

Meanwhile in Iraq, officials said three more mass graves had been found in the northern town of Sinjar, which Kurdish forces backed by US-led air strikes recaptured from Isis earlier this month.
This is relevant to two flashbacks from last year, to stories that were made available in Al-Monitor via Taraf:
Al-Monitor / Taraf, 'Opposition MP says ISIS is selling oil in Turkey', 13 Jun 2014:

A man works at a makeshift oil refinery site in Raqqa's countryside, May 5, 2013. (photo by REUTERS/Hamid Khatib)

The Islamic State of Iraq and al-Sham (ISIS) has been selling smuggled Syrian oil in Turkey worth $800 million, according to Ali Ediboglu, a lawmaker for the border province of Hatay from the main opposition Republican People's Party (CHP).

Speaking to Taraf, Ediboglu recounted the findings of his research on ISIS activities.

"ISIS is a terrorist organization that poses a global threat, a group that kills recklessly and believes that killing people is a ticket to heaven," Ediboglu said. "One would expect such a group to engage in certain attacks in Turkey any time. Turkey's cooperation with thousands of men of such a mentality is extremely dangerous. You can never know what demands they could make to Turkey, a country whose regime they consider to be un-Islamic. No one can guarantee they will not repeat the massacres they commit in Iraq today or carry out similar attacks in Turkey tomorrow."

Oil revenues

Ediboglu said: "$800 million worth of oil that ISIS obtained from regions it occupied this year [the Rumeilan oil fields in northern Syria — and most recently Mosul] is being sold in Turkey. They have laid pipes from villages near the Turkish border at Hatay. Similar pipes exist also at [the Turkish border regions of] Kilis, Urfa and Gaziantep. They transfer the oil to Turkey and parlay it into cash. They take the oil from the refineries at zero cost. Using primitive means, they refine the oil in areas close to the Turkish border and then sell it via Turkey. This is worth $800 million."

Is Turkish intelligence helping fighters?

Ediboglu further stated: "Fighters from Europe, Russia, Asian countries and Chechnya are going in large numbers both to Syria and Iraq, crossing from Turkish territory. There is information that at least 1,000 Turkish nationals are helping those foreign fighters sneak into Syria and Iraq to join ISIS. The National Intelligence Organization (MIT) is allegedly involved. None of this can be happening without MIT's knowledge."

Taraf's earlier report on diesel smuggling

Last Aug. 20, Taraf carried a report headlined "Smugglers riding on a billion dollars." It reported that Turkish soldiers clashed with and repelled hundreds of horse riders and thousands of foot smugglers at the Syrian border on a daily basis. It pointed out that the biggest fight between the [Syrian Kurdish] People's Protection Units (YPG) and the al-Qaeda-linked Jabhat al-Nusra in Rojava [northern Syria] was over the revenues from the sale of the region's petroleum products to Turkey.

The report noted that some 2,000 oil wells exist in the Rumeilan region, which lies on the other side of the border stretching between [Turkey's] districts of Cizre in Sirnak province and Nusaybin in Mardin province. "The region's oil is being smuggled to Turkey. The daily amount of smuggled diesel fuel has reached 1,500 tons, which corresponds to 3.5% of Turkey's consumption," it added.
And:
Al-Monitor / Taraf, 'Al-Qaeda Militants Travel To Syria Via Turkey', 28 Jul 2014:

A vehicle carrying supplies stands at a checkpoint of the Islamist rebel group Jabhat al-Nusra in Syria's Deir al-Zour countryside, July 27, 2013. (photo by REUTERS/Karam Jamal)

During the 2½ years of clashes in Syria, there has been constant debate about how Turkey's borders were crossed. There were reports that Islamic groups going to fight regime of President Bashar al-Assad — first and foremost al-Qaeda, which has supporters in Turkey — were crossing over the Turkish border.

Interesting claims

To find out more, we met with people close to al-Qaeda in Istanbul. These people are shopkeepers who live in the Fatih district of Istanbul, but who won't give their names. They have interesting things to say about the Syrian war. These sources told us that following the eruption of war in Syria, al-Qaeda elements from Europe, the Caucasus, Afghanistan and North Africa began crossing into Syria via Turkey. These sources also had interesting things to say about the clashes with the Kurdish PYD and how the border is crossed.

Met by intelligence officials

O.E., one of our sources, said he crossed the border and went to Syria before the Jabhat al-Nusra-PYD clashes. He crossed from an unsupervised area on the Turkish side to the Syrian side controlled by the PYD. O.E. said, "We told the PYD we were there for Jabhat al-Nusra and they let us pass." O.E. said many people cross the same way: "Fighters coming via Chechnya and Afghanistan are met at the Syrian border. There are intelligence officials there. Those crossing the border inform the intelligence people of their affiliation and under whose command they will be. Then, they cross the border and report to their units."

Treated in Turkey

O.E. said those heavily wounded in clashes are brought to Turkish hospitals. He added, "Some return to their countries by the same route. There are al-Qaeda mujahedeen from Afghanistan and the Caucasus fronts who come with their families. Most of them settle in Syria. There are hundreds of militants who come the same way from Northern Africa, the Caucasus, Europe and Afghanistan. They simply cross the Turkish border and join the fight."

1,000 Chechens to Syria

O.E. said Chechens are now one of the strongest groups in Syria. "Under their commander Abu Omar, about 1,000 Chechens came to Syria. First they were with Jabhat al-Nusra, but now they have moved over to the Islamic State of Iraq and Syria (ISIS)," he said.

There are also Turks

O.E. said many Turks had gone to Syria to fight. "Some were martyred. Some stayed for a while and returned. Some couldn't resist going back to Syria. A retired policeman who is a friend of mine went to Syria to fight. He trained fighters in weapons. Several of us went to Syria before the fighting between the PYD and Jabhat al-Nusra broke out. Without being asked anything on the Turkish side, we just crossed to an area of Syria controlled by the PYD. We told them we came to [fight with] Jabhat al-Nusra and they let us enter," O.E. said.

The ISIS fans the clashes

O.E. claimed that it was the ISIS that was flaming the clashes with the PYD. "The ISIS declared that Jabhat al-Nusra was its subordinate organization. Jabhat al-Nusra commanders refused this claim and said they were under al-Qaeda leader Ayman al-Zawahri. These claims caused disputes within the organization. Chechen groups under Abu Omar in Syria split from Jabhat al-Nusra and joined the ranks of the ISIS. It was the ISIS fighters who provoked the recent clashes with the PYD. Reports said the ISIS entered and opened fire in PYD-controlled villages to disrupt the non-hostility agreement between the PYD and Jabhat al-Nusra," he concluded.
And more recently:
Todays Zaman, 'Erdogan tacitly acknowledges claim MIT transported arms to Syria', 25 Nov 2015:

Syria-bound trucks operated by MIT were searched in January 2014 after prosecutors received tip-offs that they were illegally carrying arms to Syria. (Photo: DHA)

President Recep Tayyip Erdogan on Tuesday seemingly validated claims previously made by critics who alleged that the Turkish government was sending weapon-filled trucks to radical groups in Syria by sarcastically asking, "So what if the MIT [National Intelligence Organization] trucks were filled with weapons?"

Pro-government figures had previously claimed that trucks belonging to MIT that were intercepted en-route to Syria contained "humanitarian aid" for the Bayir-Bucak Turkmens who live just over the border from Turkey's southern Hatay province. Many claims were made by the opposition and Turkish media that the trucks were, in fact, transporting weapons to radical factions in Syria.

Early in 2014, an anonymous tip led to the interception of a number of trucks on the suspicion of weapons smuggling. The first operation took place in Hatay on Jan. 1, 2014. Another anonymous tip led to three more trucks being stopped and searched in Turkey's southern Adana province on Jan. 19, 2014.

Speaking to a room full of teachers on Tuesday gathered for Teachers' Day, Erdogan said, "You know of the treason regarding the MIT trucks, don't you? So what if there were weapons in them? I believe that our people will not forgive those who sabotaged this support."

Erdogan was speaking just hours after Turkey shot down a Russian Su-24 aircraft near the Syrian border on Tuesday morning after, Ankara has said, it violated Turkish airspace despite repeated warnings.

Erdogan accused the prosecutors investigating the MIT trucks of denying Turkmens the power to defend themselves. "Those [MIT] trucks were taking aid to the Bayir-Bucak Turkmens. Some were saying, 'Prime Minister Erdogan said, there were no weapons inside those trucks;' So what if there were?"

Justice and Development Party (AK Party) officials called the 2014 investigation of the MIT trucks "treason and espionage" on the part of the prosecutors because the trucks were claimed to be transporting humanitarian aid to the Bayir-Bucak Turkmens.

Erdogan, who was prime minister at the time, said during a television program immediately after the interception of the trucks became public knowledge that the trucks were carrying aid supplies to Turkmens in Syria.

Many high-level Turkish officials, including then-President Abdullah Gül, said the trucks' cargo was a "state secret," which led some to speculate that the trucks were carrying arms.

However, Syrian-Turkmen Assembly Vice Chairman Hussein al-Abdullah said in January 2014 that no trucks carrying aid had arrived from Turkey.

The recent military operation of the Syrian government, backed by Russian air strikes, in the rural area of Latakia, inhabited by Bayir-Bucak Turkmens has caused thousands of Turkmens to flee to the Turkish border. A Turkmen brigade commander called for Turkey's assistance and expressed his frustration that Turkey's helping hand had not been extended far enough.

Turkmen Commander Ömer Abdullah of the Sultan Abdülhamit Brigade, who is fighting against the forces of Syrian President Bashar al- Assad, recently called on Turkey to help the Turkmens being pounded with cluster bombs by the Syrian regime and Russian forces.

"We are trying to survive under unbearable brutality and we need Turkey's help," said Abdullah. Expressing criticism of the AK Party, Abdullah said: "Every day our Turkmen brothers are dying. We expect the government to support us. Why have they abandoned us? Our martyrs fall every day. Why are we being left alone? I don't understand."

Abdullah's claim pokes an important hole in the AK Party's claims, while also posing the question of to whom the MIT trucks, now widely accepted as transporting weapons, were sent.

CHP leader says they told AK Party not to send weapons to Syria

Main opposition Republican People's Party (CHP) leader Kemal Kiliçdaroglu said on Wednesday that Turkey had become a country importing terrorism from Syria.

"We told them [the AK Party] not to. They said they were sending humanitarian aid. Later the documents were revealed [refuting these claims]."

Kiliçdaroglu was referring to the Cumhuriyet daily's headline story in May which discredited AK Party and Erdogan's earlier claims that the trucks were carrying humanitarian aid to Turkmens. The article showed photos from the search of the MIT trucks which were revealed to be carrying heavy munitions. Kiliçdaroglu consequently asked to whom the trucks were going, if not to Turkmens.

After the publication of the stills as well as video, Erdogan lashed out at Cumhuriyet and its editor-in-chief, Can Dündar, for publishing the evidence, publicly vowing that Dündar would "pay a heavy price" for his report.

According to the report, there were six steel containers in the trucks which contained a total of 1,000 artillery shells, 50,000 machine gun rounds, 30,000 heavy machine gun rounds and 1,000 mortar shells. All of this is registered in the prosecutor's file on the MIT truck case, the report said.

Erdogan personally sued Dündar and is requesting that he be given a life sentence, an aggravated life sentence and an additional 42-year term of imprisonment on charges related to a variety of crimes, ranging from espionage to attempting to topple the government and exposing secret information.

Following the Cumhuriyet report, Prime Minister Ahmet Davutoglu said that it is "none of anybody's business" what the trucks contained. Speaking in a live broadcast on the Habertürk news station, in May, Davutoglu said, "This is a blatant act of espionage."

Tugrul Türkes, who made it into the AK Party cabinet on Tuesday after switching from the Nationalist Movement Party (MHP) in September, said in June that the trucks were not destined for Syrian Turkmens. Speaking on CNN Türk in June, Türkes said: "I swear that those weapons were not sent to Turkmens as they [Erdogan and other government officials] claim. We [the MHP] have connections with Turkmens [in Syria]."

Prosecutor admits 2,000 truckloads sent to Syria

A pro-government prosecutor who was appointed to the MIT trucks case inadvertently admitted in May that weapon-laden trucks made 2,000 trips to Syria, according to the lawyer of one of the defendants in the case.

Hasan Tok, the lawyer for former Adana Provincial Gendarmerie Regiment Commander Col. Özkan Çokay, who was involved in the search of MIT trucks in January 2014, said that he learned that there had been at least 2,000 trips made by MIT trucks to Syria from the prosecutor, Ali Dogan.

Dogan, known as a government loyalist, filed for a verdict of non-prosecution regarding the investigation after he was appointed to the position of Adana chief public prosecutor. According to Tok, Dogan had asked the defendants in a previous hearing, "2,000 trucks have passed [into Syria], why was this one specially chosen?"

"We didn't know 2,000 trucks had passed into Syria; may god bless Ali Dogan," said Tok.
Of course, the weapons did not go to the Turkmens. The weapons on those trucks actually went to groups like the FSA 10th Coastal Brigade which has conducted operations in line with Jahbat Al-Nusra and Ahrar Al-Sham. It's also reasonable to speculate that significant amounts of those supplies also found their way into the hands of ISIL.
Turkey's intense protectiveness about Russian interactions with their border, may have been due to the fact that they didn't want the Russians to be able to do air interdiction against what was an ongoing logistics operation taking place across that border.
It's a depressingly ridiculous sequence of events which gives Russia the ability to create a media narrative about how 'only Russia' is 'fighting the terrorists' with real determination, because Turkey is a part of NATO and is basically embarrassing NATO with its duplicitous behaviour.
There is a silver lining to these dark clouds, though. Up until just recently, Russia had been seeking to work with Turkey on the provision of oil and gas pipeline projects into Europe, which would have increased European dependence on Russian energy companies. Thanks to this sequence of events, Russia and Turkey are now at odds with each other, and Russia is seeking to suspend those projects and to place sanctions on Turkey.
All of this has not worked out too badly. Not only has Turkey's duplicity finally come to light in a way that makes it impossible for anyone in western governments to avoid dealing with it, but additionally the Russian government is now politically incapable of partnering with Turkey against the European Union's geostrategic interests with regards to energy concerns, at least in the near term, as negotiations on the Turkish Stream pipeline project are suspended.
This gives more time for the effects of the Iran deal to come into play, since Iran was able to enlist Russian assistance in the P5 negotiations to make the case for sanctions being removed, while at the same time positioning itself against Russia as an alternative energy supplier for Europe, which would be able to substitute its natural gas in place of Russia's and increase the diversification of supply. This would in turn lessen Russia's political influence in Europe.
Iran's infrastructure would not be ready to supply Europe in the near term, and so the near term quarrel between Russia and Turkey, gives the European Union more time to coordinate that infrastructure development with Iran, and potentially tilts the tables by making Russia appear less reliable as a supplier.
From that perspective, all of this is a win for the North Atlantic.
Kumiko Oumae works in the defence and security sector in the UK. Her opinions here are entirely her own.