Remember that time when Russia tabled an 'anti-racism' resolution at the UN?
FLASHBACK: THINGS VLADIMIR PUTIN ACTUALLY SAID II
The series is, as I promised yesterday, ongoing. This is the second instalment of flashbacks as to how much Vladimir Putin and Russians in general despise all ethno-nationalists and ethno-regionalists and would dearly love to shut all of us down.
Here's one from last year that everyone forgot about, which involved the use of the infrastructure of the United Nations. This was the time when Russia tried to trick the world into promising to outlaw all forms of all advocacy of ethnic self-defence: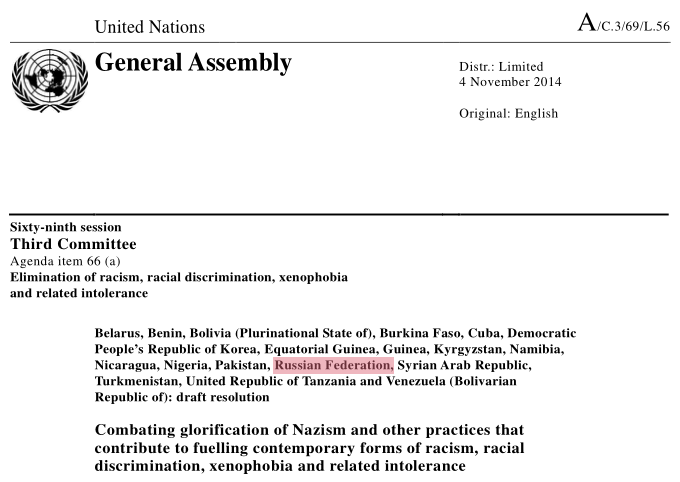 And here's the relevant excerpt: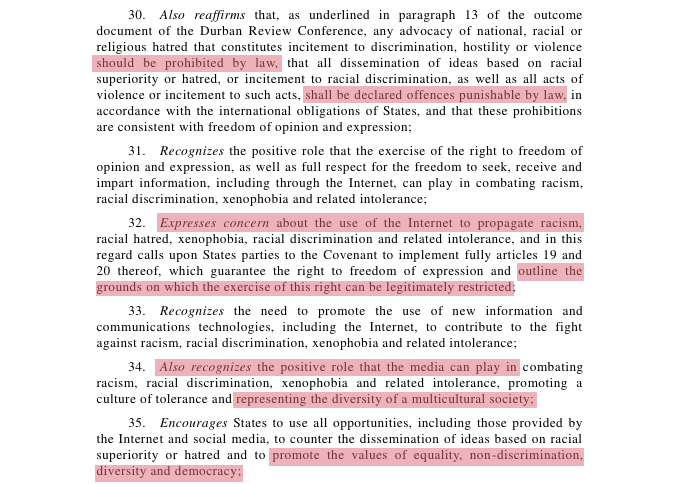 Russia is the only country to date that has had the gall to attempt something like that, and to have chosen the timing that they chose. Given the mass migration problem that Europe is presently facing, it makes that little episode truly significant.
Basically, if there is a person who believes that Russia is not a mortal enemy on these issues, then I have a bridge to sell such a person, and it's on the moon.
You can read the full PDF of the draft here: