"I am unhappy that The Supreme Court which gave us Brown has thrown what I believe to be unnecessary roadblocks on speeding up the process of racial integration and finally getting to the color blind society we would (want) but the direction we are moving in is clear, even if the pace is slower than it should be and in final analysis we owe that to the Court which had the courage and unaninimity to decide Brown." - Nicholas Katzenbach
Notice how integration (which used to be the word that you would hear all the time back in the 60's and 70's) has given way to the word "diversity", by which "activists" still mean forced integration.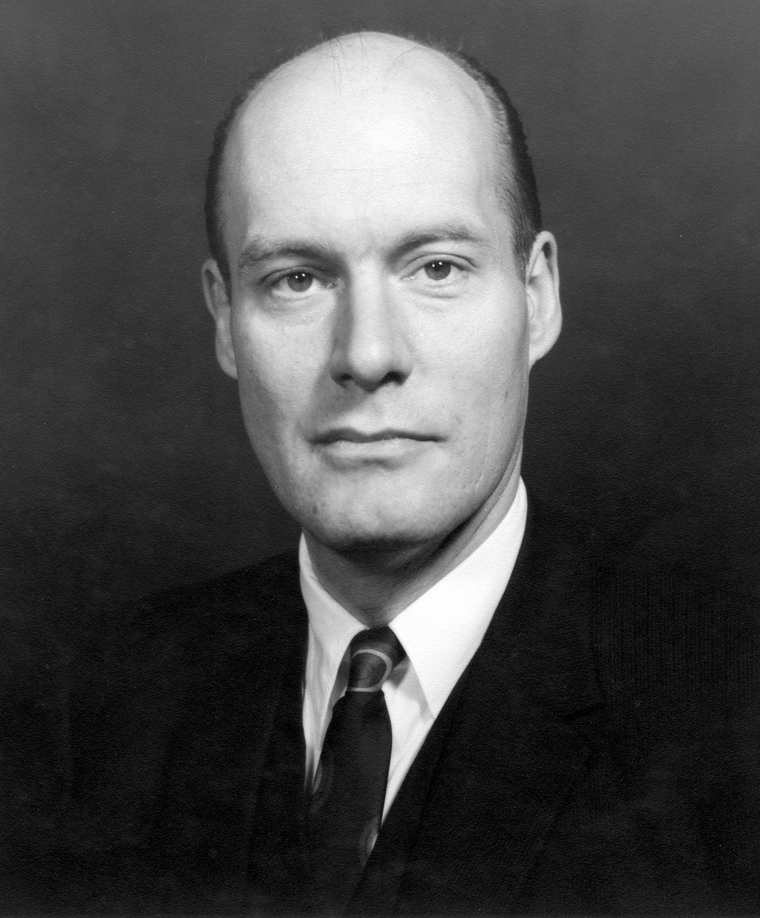 Nicholas Katzenbach (1922 - 2012):
"The resistance of the White South to integration and the determination of blacks to gain equal treatment was leading to increased danger and more and more violence.

There were very few laws to enforce. Enforcing Brown on any scale took time and resources. How many schools can be sued?
With the freedom riders, it became clear that legislation was needed; the Federal government had limited resources when it came to protecting unpopular free speech.
Violence continued and disjointed action required Federal legislation.
If we think of Brown as desegregating education it is a failure.
But the fault was neither that of Brown nor of the Court. The Court did in fact eliminate state supported segregation; it could not and did not eliminate discrimination based on other factors; property taxes; housing patterns, school district lines; including summary racial bias.
If we think of Brown in political terms it has accomplished much. It has abolished state segregation in all segments of our society.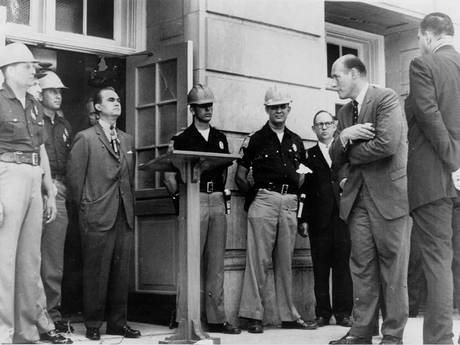 Alabama Governor Wallace confronted by Katzenbach on school desegregation

No Justice could have predicted the impact of Brown but they all knew it was a turning point in our long history of racial prejudice.

Martin Luther King and the Southern church leaders seized upon the decision to seek rights far in excess of what the Courts had provided.
We (Katzenbach, Kennedies, Johnson, The Warren Court, Jewish leaders) had a good relationship with 'Civil Rights', (Civil Rights circa the 1964 Act meaning, a violation of freedom of/from association) leaders, but the Civil Rights leaders were always critical that we were not doing enough. I think they were quite right in taking that view….but we couldn't figure out what it was that they wanted us to do…we did a great deal, but the answer had to be legislation, you had to have not only The President, not only The Attorney General, not even The Supreme Court as with The Brown Case, you really had to have The Congress and the people behind this; and you were not going to get anywhere until that happened.

The march on Washington (1963) was a glimpse of what America should be.
All speeches with blacks and Whites speaking in favor of integration.

Thanks to Dr. King and the many people that worked with him, his peaceful demonstrations (in truth, deliberately provocative of violence and legal response), thanks to television (framing and creating reaction to those "peaceful' demonstrations, viz. provocations by which the media could misrepresent Whites as the aggressors) 'people' finally said that this was wrong, Republicans, Democrats both, and we were able to get that legislation passed."
Katzenbach worked hard on drafting and passing that legislation - "The Civil Rights Act" (forced integration act) of 1964.
The Civil Rights Act of 1964 made it unlawful for an employer to "fail or refuse to hire or to discharge any individual, or otherwise to discriminate against any individual with respect to his compensation, terms, conditions or privileges or employment, because of such individual's race, color, religion, sex, or national origin.
Among other prohibitions against discrimination..
We have here in culmination, the ultimate in double speak terms: "Civil Rights" equals being told whose babies we have to pay for, with whom we must study (Brown vs. Board of Education), whose children we have to educate (with precious knowledge, tortuously acquired in our sublimation), to whom we must rent, to whom we must sell, whom we must hire, and whom we must serve even in our private businesses – and this is called "freedom" - [!]
The Civil Rights Act of 1964 banned racial segregation "by businesses offering food, lodging, gasoline, or entertainment to the public."

The Civil Rights Act of 1964 states that "An employer cannot discriminate against a person because of his interracial association with another, such as by an interracial marriage."
Even freedom of association, as it does not account for full processual development of those within the class, would not be sufficiently deep by itself, were it allowed. But while that objectivist, rational blindness of Civil Rights was bad enough, Jewish interests perverted its meaning to violate that freedom of association even, with The Civil Rights Act.
Nevertheless, we can defeat the boundless mulatto supremacist hatred of the Jews, for Whites.
However, that will, in part, require overcoming our rational blindness.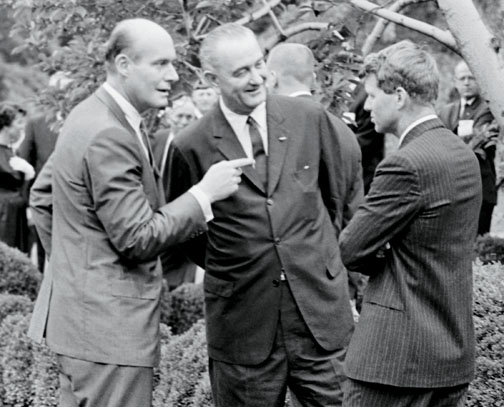 Deputy Attorney General Nicholas D. Katzenbach working alongside a Kennedy clan willing to sell out and open its country to catastrophic integration in order to gain power, along with a similarly disposed Lyndon B. Johnson, giving W. Bush a good run for worst President ever, sundry other Jews and objectivist Whites, oversaw departmental operations in desegregating the University of Mississippi in September 1962 and the University of Alabama in June 1963 – where Katzenbach (personally and symbolically moved Governor Wallace aside and) opened the door for non-Whites - also worked with Congress to ensure the passage of the Voting Rights Act, along with his 1964 Civil Rights Act, which received significant help in passing from yes, that Emmanuel Cellar, while facilitating Cellar's special project, The 1965 Immigration and Nationality Act.
Lyndon Johnson and Nicholas Katzenbach on the Immigration Bill:
This is an excerpt from a conversation between President Johnson and Attorney General Nicolas Katzenbach. The clip picks up with Johnson asking, "What're you gonna do for me on my birthday? Get the immigration bill reported?" Katzenbach and Rep. Emmanuel Cellar (the key sponsor of the bill who happens to be in the office with LBJ at the time) then discuss the cap on western hemisphere immigration, which Cellar opposes.
http://millercenter.org/presidentialclassroom/exhibits/lyndon-johnson-and-nicholas-katzenbach-on-the-immigration-bill
Of course none of this forced integration takes into account profound biological differences between groups of people and their demographic, reproductive patterns.
Nevertheless, we can defeat the boundless mulatto supremacist hatred of the Jews, for Whites.
It will, in part, require overcoming our rational blindness.
Next Up:
Hannah Arendt
Justice Breyer
Lyndon B. Johnson
Herbert Marcuse
Rahm Emanual