Majorityrights News > Category: Education
RevealNews, "Trump no longer appears sympathetic to student debtors", by Lance Willams, 14 April 2017:

On the campaign trail, Donald Trump said he sympathized with America's 44 million student debtors and vowed to make their burdens easier.

The federal government should not be profiteering on the interest students pay on their federal loans, candidate Trump declared. (The U.S. will reap $66 billion in profit from student loans issued between 2007 and 2012, the Government Accounting Office says.)

Trump also promised to ensure that debt loads would be limited by students' ability to repay. Student loans shouldn't be "an albatross" hung for life around their necks, he said.

But since the election, the president has been quiet on student debt. And two recent moves suggest the administration is headed in the opposite direction, helping the student loan industry at the expense of borrowers.

The most recent move came Tuesday, when Education Secretary Betsy DeVos scrapped a set of rules intended to shield borrowers from some of the worst abuses of the student debt collection industry.

Today, America's student debt load is upward of $1.3 trillion – more than the nation's credit card debt. As an investigation by Reveal from The Center for Investigative Reporting concluded last year, student loans have become the worst kind of debt for Americans – and the best kind for banks and debt collectors.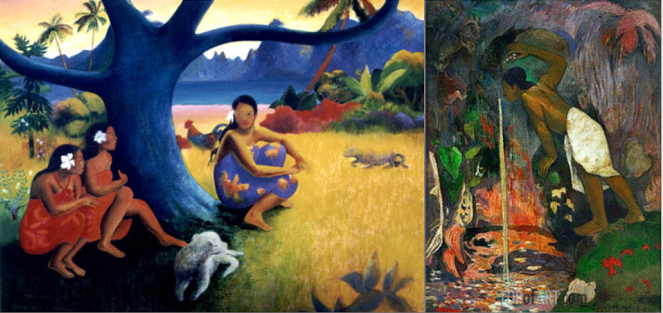 I may have sold Gauguin short in terms of his ethnographic conscientiousness. I'd been citing him as an example of the "artistic genius" who wasn't worth it for his moral failing. There is still a good measure of truth to that, but he may not have been quite as heinous and without effort to be considerate as I had thought in terms of concern for what is important to other people - at least those of Tahiti and their culture. My line had been that as an artist he is as satisfying as any to me, nevertheless as a man who infected who knows how many native girls with syphilis, he was a killer. His art, no matter how good, not worth that behavior.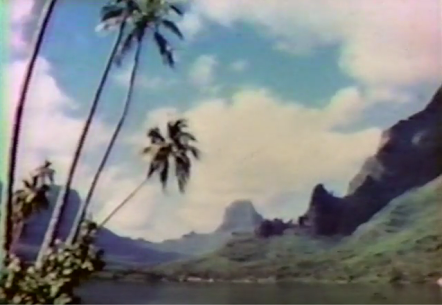 Gauguin in Tahiti: Search for Paradise (1967)
Even so, as I watch this biography, a couple of mitigating facts are revealed. True, he still would have infected at least one native girl with syphilis. However, he married her and apparently did not know that he had the disease when he infected her. Still bad, of course, as there was no effective treatment for the disease even with French civilization settled there. Add to that his knowledge of the risks of his own promiscuity beforehand along with his ultimate abandonment of his wife and kids back in France.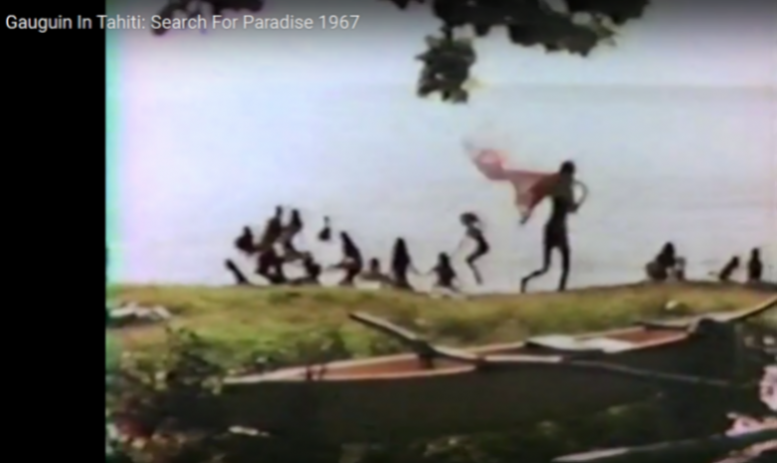 However, the biography reveals that before he fell ill, he was really concerned to find and help preserve the authentic Tahitian people and culture. With that, he was dismayed by the impact of French civilization and missionaries, how they'd already by his time begun to destroy the native culture. He was particularly bothered by the imposition of Christian schooling upon the native children that had by then caused them to lose their native religion. He would actually go to the children and their parents with a French law book - reading them their rights so that they would know that they did not have to go to the missionary school. Finally, he went so far as to try to recreate their native religious stories in writing and in his paintings…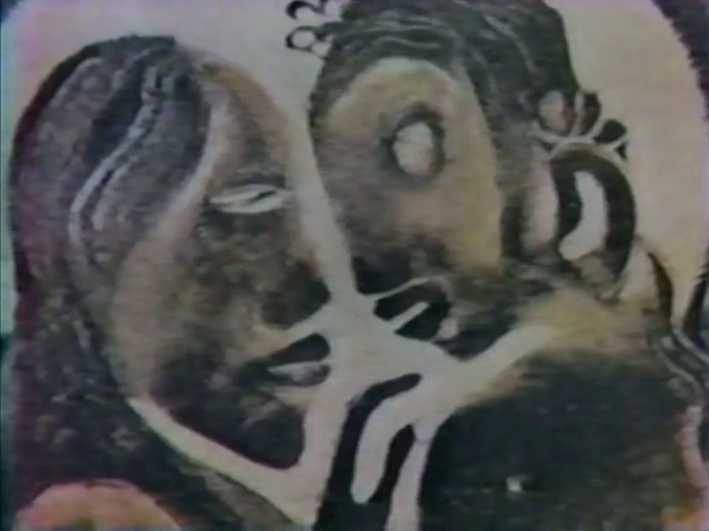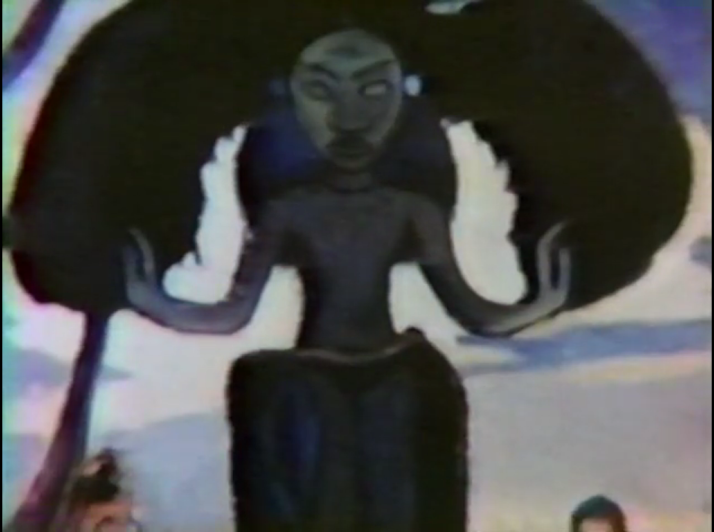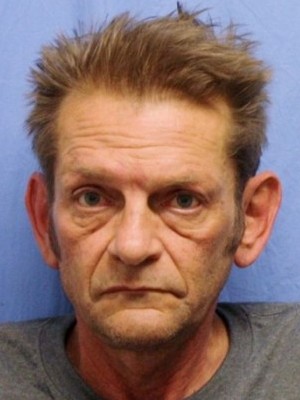 Adam W. Purinton: It's too late to instruct him on Schmittian lines of proper friend/enemy distinction.
Denver Post, "He yelled 'Get out of my country,' witnesses say, and then shot 2 men from India, killing one", 24 Feb 2017:

A 51-year-old man faces first-degree murder charges after shooting three men in an Olathe, Kan., bar Wednesday night, police say, reportedly telling two of them, local Garmin engineers from India, to "get out of my country."

One of the Indian men, Srinivas Kuchibhotla, 32, died in the hospital later from his gunshot wounds.

Authorities would not classify the shooting as a hate crime, but federal law enforcement officials said Thursday they are investigating with local police to determine if it was "bias motivated."

Adam W. Purinton, 51, of Olathe, was also charged with two counts of attempted first-degree murder for shooting two other patrons at Austin's Bar and Grill: Alok Madasani, 32, of Overland Park, Kan. and 24-year-old Ian Grillot, who tried to intervene.

Madasani had been released from a hospital Thursday and Grillot continued to recover.

Witnesses told the Kansas City Star and The Washington Post that Purinton was thought to have been kicked out the bar Wednesday night before the shooting took place.

"He seemed kind of distraught," Garret Bohnen, a regular at Austin's who was there that night told The Post in an interview. "He started drinking pretty fast."
Denver Post, "Some witnesses say Kansas shooting was racially motivated", 24 Feb 2017:

A bartender at Austins Bar and Grill in Olathe, Kansas, said that Adam Purinton used "racial slurs" before he started shooting on Wednesday night as patrons were watching the University of Kansas-TCU basketball game on television.

Srinivas Kuchibhotla, 32, died at an area hospital, police said. Alok Madasani, 32, and Ian Grillot, 24, were hospitalized and are in stable condition, they said. The Linkedin accounts for Kuchibhotla and Madasani say that they were engineers working at GPS-maker Garmin and had studied in India.
A whole bar in cuck attendance to the coddled black American basketball player but Adam W. Purinton decides to take his final stand to try to kill two or three people he thought were Middle Eastern - "terrorists hanging out in the bar? routing for the wrong team of black athletes?" or, was Purington "drawing the line", and saying "damn it! I'm not having those sand-Negroes supporting Negro ball too!" Not likely. Nor is it likely that Purinton was taking the H1B Visa angle into account, since his rage was directed toward people he took to be Middle Eastern and for their Middle Easternness and its imposed displacement of White Americans; not for any alleged affirmative action or salary undercutting importation of Indians whose nepotism would further exacerbate the displacement of White IT specialists.
This serves to illustrate that not only do many would-be White Nationalists need to learn to sublimate their grievances better, but need to do that in line with becoming MUCH more articulate about friend / enemy distinctions - who is who and what is what.
The crusade against racial discrimination and categorization of peoples is much to blame in keeping people inarticulate about proper friend / enemy distinctions. The only "consolation" in this instance is that one White guy used the "non-discrimination" principle to try to come to the aid of two people, Indians, who should be in the friend category.
Ibid, Denver Post, "He yelled 'Get out of my country!", February 24, 2017:

He reportedly came back into the bar and hurled racial slurs at the two Indian men, including comments that suggested he thought they were of Middle Eastern descent. When he started firing shots, Grillot, a regular at the bar whom Bohnen called "everyone's friend," intervened.
AFF, "Breaking News, 1 Dead, Three Shot, Including Marine", 24 Feb 2017:


Srinivas Kuchibhotla (center), 32, died at a hospital, while 32-year-old Alok Madasani (left) and 24-year-old Ian Grillot (right) are hospitalized in stable condition, police said.

According to Local News KCTV 5.

Grillot said in an interview from his hospital bed that when the gunfire started, he hid until nine shots had been fired and he thought the suspect's gun magazine was empty.

"I got up and proceeded to chase him down, try to subdue him," Grillot said in a video from the University of Kansas Health System. "I got behind him and he turned around and fired a round at me."

Grillot said that the bullet went through his hand and into his chest, just missing a major artery.

"It's not about where (the victim) was from or his ethnicity," Grillot said. "We're all humans, so I just did what was right to do."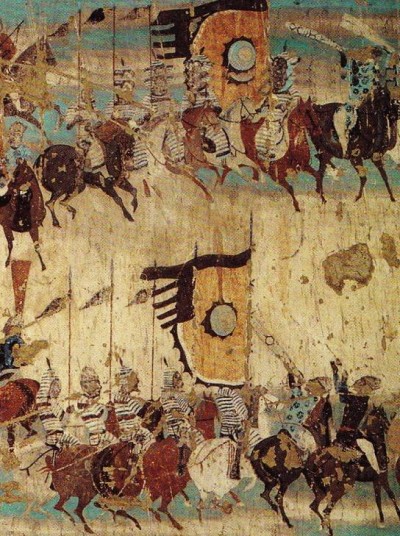 Details of painting of the meeting of Manjusri and Vimalakirti.
Originally Published Dec `2004 by John Jay, who said:
Both India and China are countries that have had the sort of moderate contact with the rest of Eurasia that their position at two extremities of Asia would lead one to expect. Both India and China have had their own sophisticated civilizations for at least two thousand years. The Chinese invented such things as gunpowder and printing. The Indians invented the so-called "Arabic" numerals that we use to this day and one of their religions (Buddhism) has been enormously influential outside their own borders. Both Indians and Chinese do extremely well economically outside their home countries. To me this is a picture of two generally intelligent populations. Yet the average IQ score for the two differs markedly. Chinese score somewhat above the Western norm and Indians score markedly below it. How come?
The comments have not been displaying after number 1000 - Sunny Mittal on Sat, 31 Aug 2013 14:41 | #, 1000 - therefore, I will include below the subsequent comments that were attempted since; and those who wish to comment on this thread may continue to do so here.
anonymous 2014-08-24 11:09 AM said:

You should continue this subject in another page from the 1001st post

Ok, as we said, there were a few dozen comments which didn't register after number 1000. The ones that did not appear span from 31 Aug 2013 to 27 Dec 2016 and are being displayed here, under the fold; the thread is continued anew and comments may resume.
DAILYKENN.com—Donald Trump has promised to provide vouchers to inner city children, allowing them to attend high-quality private schools rather than being locked in to government schools dominated by teachers' unions.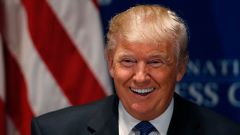 President-elect Donald Trump. (AP)
(CNSNews.com) - Trump's Education Plan: School Choice for 'Every Single Inner City Child in America", 11 Nov 2016:

As presented on the campaign trail and detailed on the Trump-Pence website, President–elect Donald Trump wants to implement school choice programs in all 50 states that will allow students and their parents to pick the school that works best for them, and the money to pay for it will follow the student, not the school bureaucracy.

"If we can put a man on the moon, dig out the Panama Canal, and win two World Wars, then I have no doubt that we, as a nation, can provide school choice to every disadvantaged child in America," said Trump in a Sept. 8 speech in Cleveland, Ohio.

The proposal calls for using $20 billion in federal funds to incentivize the states to start (or expand their existing) school choice programs.

From there, "if the states collectively contribute $110 billion of their own education budgets toward school choice," said Trump, "on top of the $20 billion in federal dollars, that could provide $12,000 in school choice funds to every K-12 student who today lives in poverty."

"The money will follow the student," he said. "That means the student will be able to attend the public, private, charter, or magnet school of their choice – and each state will develop its own system that works for them." Trump reportedly has added home schools to the proposal.

There are a some school choice programs in the United States, but they are limited and vary widely in terms of which schools a student may choose; who is eligible to participate; how many students may participate; and how much funding is available for each program.

For example, California does not offer private school choice, but it allows intra-district and inter-district open enrollment at its public schools, reports the Heritage Foundation. Texas offers the same as California. Virginia does not allow private school choice or public school choice and it has "weak charter school laws, reported Heritage.

In his speech, Trump emphasized the need to help American students in the inner cites to be offered the opportunity to pick their school, which will help them to get on the ladder to success.

"We are one nation, and when any part of our country hurts, our whole country hurts," said Trump. "My goal as president will be to ensure that every child in the nation – African-American, Hispanic-American, all Americans – will be placed on the ladder of success: a great education, a great job."

"The Democratic Party has trapped millions of African-American and Hispanic youth in failing government schools that deny them the opportunity to join the ladder of American success," he said. "It is time to break up that monopoly."

"I want every single inner-city child in America who is today trapped in a failing school to have the freedom – the civil right – to attend the school of their choice," said Trump. "Our government spends more than enough money to easily pay for this initiative, with billions left over. It's simply a matter of putting students first, not the education bureaucracy."

He then explained that the United States, at the state and federal levels, spends approximately $620 billion on K-12 education each year. (The federal government kicks in $64 billion and states provide about $570 billion.) That averages to $12,296 for every student.

Chicago, for instance, spends about $11,976 per student, said Trump, and Los Angeles spends about $10,602. New York City spends $20,226 per student.

By offering $20 billion more in federal funds to encourage states to participate in school choice – to establish (or expand) their own programs for their citizens – "it would create a massive education market that is competitive and produces better outcomes," said Trump. (Currently, only about $1.9 billion is spent on school choice programs nationwide.)

The $20 billion would be allocated to states that "have private school choice and charter laws, encouraging them to participate," said Trump.

"These schools would then cater to the needs of the individual student and family, not the needs of the Teachers' Union," he said. "But the $20 billion is only the beginning," said Trump. "As president, I will establish the national goal of providing school choice to every American child living in poverty…. Each state will develop its own formula, but we want the dollars to follow the student."

"I will use the pulpit of the presidency to campaign for this in all 50 states," he said, "and I will call upon the American people to elect officials at the city, state and federal level who support school choice."
Way to go White Trump voters!
Trump, ever "the advocate of White working people," has determined that it is teacher's unions and the capacity for educators to be discriminatory (by the de facto means in this case, of pricing out the pattern) of black menace to White school children, that is the problem - not the blacks: Donald is all for this group of Americans: in fact, it is the only racial/ethnic group that he explicitly supports.
TNO, "All SA Universities Shut" 13 Oct 2016:

Ongoing black "student" violence and rioting has shut all South African universities and it is now doubtful that there will be any 2016 graduates this year.

The violence has caused more than R600 million ($44 million) damage to buildings and vehicles so far, and the rioting shows no sign of ending soon.

Black police and black students clash at the University of the Witwatersrand, Johannesburg.

The University of the Witwatersrand tried to resume lectures on October 10, but had to call classes off once again after police officers and protestors engaged in violent clashes throughout the campus and the streets outside.

The black protesters, whose principle demand is free tuition—despite almost all of them failing their exams—threw rocks at the police, who fired rubber-coated bullets and used tear gas and stun grenades to control the crowds.

Such scenes, when they occurred under the previous white-run government of South Africa, were always given great prominence in the controlled media as evidence of "white racism"—but nowadays the media has largely ignored the events which have had a cataclysmic effect on higher education in the country.


A bus burned by rioting "students" in central Johannesburg..

Even when the violence is covered—such as a recent article in Newsweek—the blame for the unrest is still laughably blamed on "inequalities" resulting from white rule, claiming that the "protests highlight an ingrained frustration at enduring inequalities more than two decades after the end of apartheid."
"Diana sees it as good preparation for the time when the real children come."
German girls being given black baby simulator dolls in preparation for early motherhood -
MK, "Baby simulators make it possible for girls to be ready be a mother so young?" 3 June 2016:


Eight Syker Real pupils yesterday experienced how it is to be a mother of an infant. Through Monday, they had to take care of the baby simulators - changing diapers and feeding included. - Photo: Ehlers

Suspiciously an elderly man looks at the girl who just wants to board the bus. She carries a small bundle in her arms. So young and already a mama?" He asked me how I could be [a mother] because of my age." Zoé describes their encounter the previous day. The 15-year-old let the stranger know immediately. "This is not a baby in her arms, but just a doll." Or more precisely, a baby simulator.

Eight Real pupils have since Thursday been a part of offspring "on time". The girls from the ninth grade attend on Mondays to the life-sized puppets, computer-controlled to simulate the daily routine of an infant.

A chip on the wrist identifies the "right" mama, all their activities are recorded and evaluated at the end. Before starting the experiment, the group has worked intensively with the topic, watched a movie, and is at once busy with the "theoretical" aspects of the baby. Why is a child crying? What can and should you do? What is there to consider?

On Thursday, each student received her seven-pound junior. Some have previously never had a real baby in their arms, but with a newborn, it is "a bit difficult with the head," Lea says. The head just always has to be supported by hand. But after a day that is already well learned.

The babies get correct name. And if Luke, Chris or Ryan after four days must be issued again, and they are returned to nameless baby simulators, it could well be emotional: Brunhilde Maskos has often experienced in the past that parting was clearly difficult for the girls .

Marie is grateful for the opportunity to learn how to deal responsibly with the potential reality of a baby. Diana sees it as good preparation for the time when the real children come. One thing all eight girls have in common is the desire to have children. There should be two at most. But after her experience with the electronic baby, Stephanie "wouldn't be sad if there are three."

What's going on in the minds of young people when they are seen with their electronic appendages? A "strange mixture of pride and embarrassment" says Neele. After a few hours a bond to the small companion is established.