Majorityrights News > Category: Business & Industry
Gary tax Asia to pay for black Welfare Cohn and Steve put the goyim to work Mnuchin

"Trump officials stage full-court press for tax plan"

The Trump administration on Thursday began a full-court press aimed at generating momentum for President Trump's tax reform plan.

(((...)))

The Trump administration also made efforts to rally support from influential conservatives. Mnuchin and White House economic adviser Gary Cohn on Thursday met with groups such as Americans for Prosperity (AFP), a group backed by the Republican mega-donors Charles and David Koch.

(((...)))


The White House's plan came in the form of one-page overview, and set down some significant markers, including lowering the top individual rate from 39.6 percent to 35 percent and the corporate tax rate from 35 percent to 15 percent.

(((...)))

Businesses have been excited about the prospects for tax reform since Trump was elected, and groups overall were pleased to see a plan that proposed lower rates for businesses and a move to a "territorial" system that doesn't tax U.S. companies foreign earnings.
(((...)))
We can be sure these tax proposals are going to run contrary to Jewish interests and their complicit, predatory right wing interests (of course not).
(((...)))
In fact, Gary Cohn's tax program is going to tax Asia in order to pay for American blacks ..and even to pay for all America's SSD and SSI, which America's wealthy should be paying their fair share for (either that, or have Americans come to terms with who they don't want to live with and be bothered by).
Kumiko, "A view of Brexit from Asia: Britain as a Pacific trading power in the 21st century", 6 Mar 2017:

I mean let's be real, the Americans just somehow non-ironically elected a guy who came out with a speech 120 hours ago where he advocated what? This hilarious list:

a. 54 billion more drunkenly spent on defence spending targeted at nothing,
b. 1 trillion more for infrastructure spending for inner city no-go zones which will have pitiable return on investment,
c. More o' dem social programmes for the poor baby Trayvons in Detroit who lost their jobs – despite them never having had a job – to the allegedly 'bad bad' people in Manila or 'bad bad' people in Ho Chi Minh City who are apparently 'ripping' you, because why? Because of course. Apparently according to Hunter Wallace, African-Americans are now more valuable to the Alt-Right than trade with Asian states is, so what the hell.
d. Free cash-money for Israel. Because Trump just loves Israel. Because his family is married into it. All of them will continue to studiously ignore that tendency.

So there I was, watching that mortifying clown-car of super-horrible policies unpacking itself into the international arena and I was asking – while I was drinking white rum directly from the bottle – a single question. Only one question.

"But Bernie—I mean, Trump, how are you planning to actually pay for any of this stuff, fam?"

The answer arrived shortly thereafter! The 'answer' is apparently:

a. Doubling-down on protectionist tariffs and incoherent 'buy American' sloganeering to socially reinforce it, a move which depends on the absurd and not-ever-happening idea that Asian economies will passively allow the United States to subject them to a tariff regime designed by Gary Cohn since certain commodities stocks have spiked up since 09 November 2016, and maybe if the markets reorder themselves around that, those positions can continue to grow. People can make instruments which tap into that expansion, and then people and the state itself can borrow against those instruments using some very fancy mathematical formulas to predict their performance. Detroit and other Rust Belt disaster zones will somehow magically be rebuilt, and the African-Americans will somehow crank out billions of widgets while somehow not being at all socially-dysfunctional, so that all of the big spending will totally somehow pay for itself. The formulas may or may not have documentation associated with them. The formulas may or may not even be based in any kind of rational thought. Your children can then repay the money to Goldman Sachs about 35 years from now. And all of that is to be done so that the allegedly heroic America can finally defeat the allegedly undead East Asia.

Wow, right? Really very much wow. I mean the whole Trump-style plan has literally never failed before except for like every single time ever.

I guess you could say that I disagree with the Israel-backed Trumpist manchild plan, because my geopolitical stances are all anti-Semitic in one way or another. You could say that I disagree with the Israel-backed Trumpist manchild plan because I am of course an Asian woman, which is another factor that makes me very scary and perhaps 'evil'.
Financial Samurai, "Maximum Taxable Income Amount For Social Security (FICA)"

Uncle Sam The Tax ManFICA stands for Federal Insurance Contributions Act and consists of a Social Security tax and a Medicare tax. This tax is very important for everyone to understand because so often we only think about federal tax rates and state income tax rates. The FICA tax is a big percentage of your total tax bill, especially for those making under six figures a year.

When I was making big bucks in finance, the tax bill was equally big bucks. The only saving grace was seeing my after tax paycheck increase after the maximum taxable income threshold for Social Security was breached each year. The tax amounts were jolting based on how inefficient the government was and still is with regards to spending our money.

For 2017, the maximum amount of taxable earnings for Social Security and Medicare is $127,500. In other words, an employee must pay 6.2% of any income up to $127,500 for 2017 = $7,905. But any dollar you make above $127,500 is free of the Social Security tax. Hence, a good goal for everyone is to make as much as they can over $127,500 as possible, right?

Not so fast. Given we have a progressive tax system in America with Alternative Minimum Tax (AMT) and deduction phaseouts, I've calculated that the optimal Adjusted Gross Income is roughly $250,000, +/- $50,000. At $250,000, $131,500 of the earnings is free from the 6.2% Social Security tax. Meanwhile, you still get most of your mortgage interest deduction, and only have to pay a slight amount of AMT, depending on the person. A $250,000 income is also high enough to live relatively comfortably in any part of the world.

Some might argue that the Social Security tax is regressive because it caps out at $127,500 in 2016. Why shouldn't rich people pay more? Here's the thing people might not understand. Social Security benefits cap out based on the maximum amount of Social Security tax contribution as well. It's not like someone who is making $500,000, and not having to pay the 6.2% Social Security tax on $381,500 of his earnings is getting extra benefits based off his $500,000 income. He's just getting the maximum Social Security payout amount when it comes time for him to collect based on the maximum taxable income amount he contributes.

The $500,000 income earner is already paying the highest marginal federal tax rate of 39.6% plus state taxes, if applicable.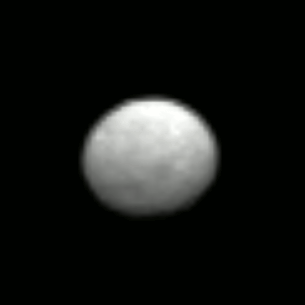 NASA: Dawn JPL spacecraft used an ion engine to approach dwarf planet Ceres
PhysOrg, "NASA invests in 22 visionary exploration concepts" 9 April 2017:

NASA's Jet Propulsion Laboratory in Pasadena, California, is advancing for a new round of research funded by the agency.

In total, the space agency is investing in 22 early-stage technology proposals that have the potential to transform future human and robotic exploration missions, introduce new exploration capabilities, and significantly improve current approaches to building and operating aerospace systems.

The 2017 NASA Innovative Advanced Concepts (NIAC) portfolio of Phase I concepts covers a wide range of innovations selected for their potential to revolutionize future space exploration. Phase I awards are valued at approximately $125,000, for nine months, to support initial definition and analysis of their concepts. If these basic feasibility studies are successful, awardees can apply for Phase II awards.


"The NIAC program engages researchers and innovators in the scientific and engineering communities, including agency civil servants," said Steve Jurczyk, associate administrator of NASA's Space Technology Mission Directorate. "The program gives fellows the opportunity and funding to explore visionary aerospace concepts that we appraise and potentially fold into our early stage technology portfolio."

The selected 2017 Phase I proposals are:
Euractiv, "Green NGOs blame Monsanto for 'buying science' to save glyphosate", 24 March 2017: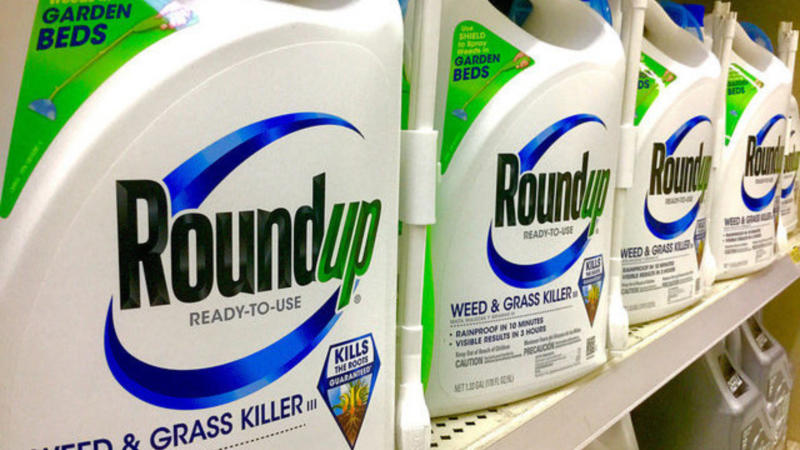 The authors of the report claim that between 2012 and 2016, the companies sponsored a series of review articles published in scientific journals, all of which conclude that glyphosate and its commercial formulations are not carcinogenic. [Mike Mozart/Flickr]
A new report accuses glyphosate producers of "buying science" in order to secure the substance's position in the EU market.
According to the Buying Science report published by GLOBAL 2000 (Friends of the Earth Austria member of Pesticide Action Network-PAN) with the support of Avaaz, BUND, Campact, CEO, GMWatch, (PAN) Europe, PAN Germany, and Umweltinstitut München, Monsanto and other glyphosate manufacturers allegedly "distorted scientific evidence" on the public health impacts of the pesticide.
The authors of the report claim that, between 2012 and 2016, the companies sponsored a series of review articles published in scientific journals, all of which conclude that glyphosate and its commercial formulations are not carcinogenic.
Scandalous
"Glyphosate producers have used every trick in the book to enable regulatory authorities around the world to play down the alarming health effects of glyphosate. The fact that the agencies accepted their 'assistance' is nothing less than scandalous," insisted Helmut Burtscher, one of the study's authors.
Earlier this month (15 March), the European Chemicals Agency (ECHA) concluded that glyphosate weedkiller should not be classified as a carcinogen.
Environmentalist NGOs reacted strongly, with Greenpeace saying that the ECHA "sweeps glyphosate cancer evidence under the carpet".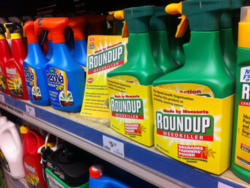 Glyphosate is not carcinogenic, EU agency says.
The European Chemicals Agency (ECHA) said today (15 March) that much-discussed glyphosate weedkiller should not be classified as a carcinogen, triggering a strong response from environmentalist NGOs.
The Health and Environment Alliance (HEAL) went further, claiming that the decision contradicted the world's most authoritative cancer research agency, the World Health Organisation's International Agency for Research on Cancer (IARC), which classified glyphosate as a "probable carcinogen" in 2015.
Scientific flaws
The NGOs claim that these reviews proving glyphosate is safe contain "fundamental scientific flaws spanning from apparently calculated omissions and the introduction of irrelevant data to the violation of OECD guidance for the evaluation of rodent cancer studies".
"The reviews also consistently assign greater weight to unpublished industry studies than to studies that were peer-reviewed and published in scientific journals," the report noted.
The report stressed that regulatory authorities like Germany's Federal Institute for Risk Assessment (BfR), the European Food Safety Authority (EFSA) and the US Environmental Protection Agency (EPA) have all drawn on such review articles, which have concluded that glyphosate was not carcinogenic, have actually referred to these industry-sponsored review articles.
"In contrast, IARC refused to consider the unpublished industry studies summarised in industry-sponsored reviews in its assessment of glyphosate, stating that the data presented therein were insufficient and important details were lacking […] IARC generally does not accept unpublished scientific evidence," the authors of the report concluded.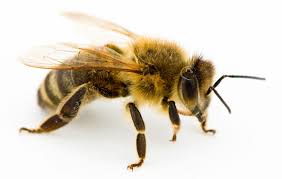 Europe poised for total ban on bee-harming pesticides.
The world's most widely used insecticides would be banned from all fields across Europe under draft regulations from the European Commission, seen by EURACTIV's partner The Guardian.
Positions
European Commission Spokesperson Enrico Brivio recently told EURACTIV that the EU executive "took notice" of ECHA's opinion, which was "based on scientific evidence".
"The submission of the final opinion to the Commission is expected before the summer break […] After submission of the final opinion, the Commission Services will re-start their discussions with the member states as regards the approval of glyphosate as an active substance in Plant Protection Products (PPPs)."
"A decision has to be taken within 6 months of receipt of the RAC Opinion from ECHA, or by the end of 2017 – at the latest," he added.
An EFSA spokesperson said, after this article was published, that "EFSA is the first to defend the importance of reliable science as it forms the basis of all our risk assessments", adding "from an initial glance at the "Purchased Science" report, it is clear that the majority of mentioned studies were published after EFSA had completed its assessment of glyphosate. In other words, they did not play any role in the EFSA assessment of glyphosate".
"There are two scientific reviews mentioned in the report (Williams et al 2000, Kier and Kirkland 2013) that were among the 700 references considered in the EU assessment for glyphosate. EFSA and EU member states rely primarily on the original studies and the underlying raw data which they check themselves. The weight given to reviews of scientific studies (like the ones mentioned in the report) is limited," they added.
"There are no grounds to suggest that reviews of scientific studies, sponsored directly or indirectly by industry, improperly influenced the EU risk assessment for glyphosate," the spokesperson concluded.
Background
The European Food Safety Authority (EFSA) said in November 2015 that glyphosate was unlikely to cause cancer in humans and proposed higher limits on the amount of residue of the weedkiller deemed safe for humans to consume.
The EFSA advises EU policymakers and its conclusion were expected to pave the way for the 28-member European Union to renew approval for glyphosate, which was brought into use by Monsanto in the 1970s and is used in its top selling product Roundup as well as in many other herbicides around the world.
Environmental groups have been calling for a ban after the International Agency for Research on Cancer (IARC), part of the World Health Organisation, said in March 2015 that glyphosate was "probably carcinogenic to humans".
A campaign group said that 1.4 million people had signed a petition calling on the European Union to suspend glyphosate approval pending further assessment.
The EFSA said it had carried out a thorough analysis and taken account of the IARC's findings. Greenpeace, for its part, called the EFSA's report "a whitewash".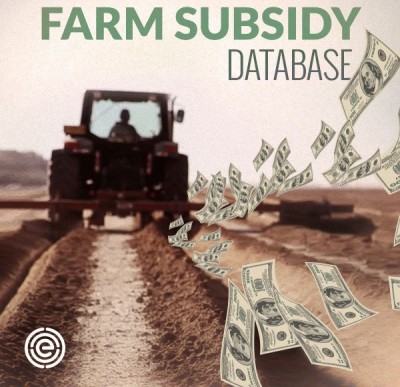 Reveal News, "White nationalist gets his money from cotton fields – and the government", By Lance Williams 17 March 2017:

Topics: Accountability

Two weeks after last year's presidential election, white nationalist Richard Spencer held forth on a cable news show about how white people built America.

"White people ultimately don't need other races in order to succeed," he told the audience of the black-oriented program, "NewsOne Now."

The exchange grew heated as host Roland Martin questioned Spencer's rhetoric: Didn't slaves help build America? Wasn't the nation's 19th-century economic boom propelled by the slave labor that produced the world's cotton on Southern plantations?

America's rise was "not through black people" and "has nothing to do with slavery," Spencer retorted. "White people could have figured out another way to pick cotton," he said. "We do it now."

He is in a position to know. Spencer, along with his mother and sister, are absentee landlords of 5,200 acres of cotton and corn fields in an impoverished, largely African American region of Louisiana, according to records examined by Reveal from The Center for Investigative Reporting. The farms, controlled by multiple family-owned businesses, are worth millions: A 1,600-acre parcel sold for $4.3 million in 2012.

The Spencer family's farms also are subsidized heavily by the federal government. From 2008 through 2015, the Spencers received $2 million in U.S. farm subsidy payments, according to federal data.

USDA farm subsidy payments to Spencer family companies, 2008-2015

Farm Payments

Dickenhorst Farms $1,014,558
Spencer Farms $524,655
Dickenhorst Trust $201,460
Sher-Di-Je Land $165,029
Poor Richard Partnership $98,878
A-Renee Partnership $78,016
Total $2,082,596

Source: U.S. Department of Agriculture data compiled by the Environmental Working Group

Although Spencer has attracted extensive media attention as a leader of the so-called alt-right movement – particularly after he drew Nazi salutes at an event celebrating Donald Trump's election – he never has explained publicly how he supports himself while actively promoting his agenda via conferences and media appearances. The finances of his nonprofit think tank, the National Policy Institute, are a mystery; the organization hasn't filed a public report since 2013. On Monday, the Los Angeles Times reported that the IRS revoked the institute's tax-exempt status.

Spencer, 38, is a dropout from a Duke University Ph.D. history program who emerged during the Trump campaign as one of the nation's most visible white separatist agitators. In his writing, speeches and interviews, he has given an intellectualized explanation for how he came to advocate creating a whites-only "ethno state" in North America. While in graduate school, he has said, he was compelled by critiques of multiculturalism and political correctness and by demographic data indicating that whites are en route to minority status in the United States.

But the Spencer family's business interests and geographic history suggest a different possible lineage for Richard Spencer's racist politics. The family's farm holdings are a legacy of its ties to the Jim Crow South, passed down by Spencer's grandfather, who built the business during the turbulent civil rights era.

Spencer family land holdings in Louisiana
Farming company Parish Acreage
Dickenhorst Farms Tensas 1,888
Dickenhorst Farms East Carroll 967
Sher-Di-Je Land Tensas 1,186
A-Renee Partners Madison 753
Poor Richard Partnership Franklin 400
Spencer, Sherry Madison 90
Total 5,284

Sources: Louisiana Tax Commission parish tax rolls; parish assessment records

Spencer declined in an interview this week to discuss how much money he personally receives from cotton farming and government subsidies and whether that income funds his political activities.

"I'm not involved in any direct day-to-day running of the business," he said, later adding: "I'm going to navigate the world as it is, and I'm not going to be a pauper."

One Spencer family farming company, which holds title to 400 acres of land, is called the Poor Richard Partnership.

In the interview, Spencer also downplayed his family's influence on his political views, saying, "My parents are very mainstream Episcopalian Republicans in Dallas."

Although Spencer grew up in an affluent neighborhood of Dallas and now splits his time between Montana and Washington, D.C., his family lived in the South for generations. Records show his mother attended segregated schools as a girl in the small northeast Louisiana city of Monroe. Later, Spencer's mother inherited farms in northeast Louisiana from her late father. Today, her two children are her business partners.

Spencer's mother did not respond to an email and voicemails seeking comment for this story. In the past, she has said she does not share her son's views. In an open letter sent to their local newspaper in December, Spencer's parents, Sherry and Rand, said that while they love their son, "we are not racists. We have never been racists. We do not endorse the idea of white nationalism."

The region that is home to the Spencers' farms has a history of slavery and racism. Through the civil rights era, the Klan targeted black residents there with lynchings, cross burnings and other violence. In Tensas Parish, where the Spencers own 3,000 acres of farmland, blacks didn't win the right to vote until 1964, according to Elvadus Fields Jr., mayor of the town of St. Joseph.

White supremacist views typically run in the family, said writer and race relations expert Cleo Scott Brown. Feelings of racial superiority often are passed "from generation to generation, because that's what they believe," said Brown, whose father – a civil rights leader in East Carroll Parish, where the Spencers own 900 acres of farmland – was shot and wounded during a 1962 voter registration drive, allegedly by a member of the Ku Klux Klan.

Agribusiness in the region today is heavily mechanized and provides few jobs. In 2013, CNN reported that East Carroll Parish suffers from the worst income inequality in the nation: The richest 5 percent of residents earned an average of $611,000 per year, 90 times what the poorest 20 percent earned. The parish's population is 67 percent black.

Ownership of Spencer family farming companies

Farming company

Owners
Dickenhorst Farms Sherry Spencer, Richard Spencer and sister
Dickenhorst Trust Dickenhorst Farms (Sherry Spencer, Richard Spencer and sister)
Sher-Di-Je Land Dickenhorst Farms (Sherry Spencer, Richard Spencer and sister)
Spencer Farms Sherry Spencer
Poor Richard Partnership Sherry Spencer*
A-Renee Partners Sherry Spencer and daughter

*Records show that Richard Spencer has received subsidy income from the partnership but don't identify him as an owner.

Sources: U.S. Department of Agriculture data compiled by the Environmental Working Group; Louisiana secretary of state filings

Race relations have improved significantly in recent decades. But after Trump's election, some white residents celebrated by draping their pickup trucks with Confederate flags and driving through the region's towns, according to the Rev. Roosevelt Grant, head of the NAACP branch in Winnsboro, Franklin Parish, near another of the Spencers' farms.

The Trump presidency, he said, "has caused people to pray more."

Spencer's maternal grandfather, Dr. R.W. Dickenhorst, established the family farming business. He was a radiologist who started a medical practice in Monroe in 1952 and became wealthy and socially prominent, according to local newspaper obituaries.

Racial segregation was a given in Monroe then. Blacks were barred from housing, schools and public facilities used by whites. White superiority "was the way of life; that was the way it was, and anyone challenging it was challenging God's will," said the Rev. Roosevelt Wright Jr., a local historian in Monroe.

Dickenhorst's daughter, Sherry, who would grow up to be Richard Spencer's mother, enrolled in all-white Neville High School in 1962, according to district records. In 1964, at the start of her junior year, integration of the school began, with a single African American student enrolling.

As Dickenhorst's medical practice prospered, he bought farmland in northeast Louisiana on the Mississippi River's west bank. He died decades later, in 2002, and his wife died the following year. By then, their only daughter was the wife of a wealthy Dallas eye surgeon and the mother of two grown children: Richard Spencer and his sister, who did not respond to an email and phone calls seeking comment.

Today, through Dickenhorst Farms and several related companies, Sherry Spencer, 68, and her two children jointly own most of the family farmland, according to U.S. Department of Agriculture data compiled by the nonprofit Environmental Working Group. Sherry Spencer is general partner of Dickenhorst Farms, and Richard Spencer and his sister are part owners, according to state and federal records. The family contracts out crop production to local farmers, a common practice in a region where corporations and absentee owners control much of the land.

The Spencer family's farms are headquartered at a $3 million home in the ski town of Whitefish, Montana, where Sherry Spencer now lives. Also headquartered there: Richard Spencer's think tank, his AltRight.com website and other white nationalist-related enterprises he controls, including a book publisher and web design outfit. Spencer also has lived in Whitefish in recent years ­– sometimes in his mother's home, sometimes in a condominium she owns, according to documents and interviews.

The Spencers have received payments from two federal farm programs. One is the commodity subsidy program, intended to guarantee income for farmers who are helping to maintain supplies of certain crops deemed important by the government. The other is the conservation reserve program, which pays farmers for environmentally sound farming practices. Most of the $2 million paid to the Spencers has been in commodity subsidy payments for growing cotton.

Yet, Spencer has been bitterly critical of America and its government.

"This is a sick, disgusting society," he declared in his speech at an alt-right gathering in Washington after the election, "run by the corrupt, defended by hysterics, drunk on self-hatred and degeneracy."
Note: I have no necessary qualms with Spencer's wealth (though ultimately, something like Bowery's/ William Jennings Bryan's progressive land taxation based on site value might be in order) nor do I have anything against his family's alleged history of wanting to live separately from blacks. - DanielS
ASPI - The Strategist, 'Would a US–China trade war pay dividends to Australia?', 09 Mar 2017:

Among many other colourful characters, Donald Trump's cabinet appointments include two protectionist and anti-China hardliners, Robert Lighthizer and Peter Navarro, who sit at the helm of US trade and industry policy. That decision confirms a belligerent change of tack in Sino­–American economic relations. But what are the implications for Australia?

A number of monetary economists, including Saul Eslake, have warned that a potential escalation to a full-blown China–US trade war poses the single biggest economic threat to Australia. That position argues that the already struggling global economy can't face a superpower trade war, likely to be triggered by the Trump administration at the monetary level, when the RMB/USD exchange rate will reach the unprecedented level of 7 to 1 (it's currently sitting at around 6.9). Furthermore, a falling Chinese currency combined with protectionist measures in the US will dampen the Chinese economy by way of reduced volumes of exports and higher interest rates that will spread across the Asia–Pacific. According to such reasoning, that could have negative impacts for Australia's economy; prices for iron ore, coal and natural gas could possibly drop—we'll know by the middle of the year.

However, it's questionable that such crisis would be detrimental to Australia. In fact, focusing on monetary dynamics alone fails to capture the role of industrial production and regulatory arrangements in the global supply chain.

On the contrary, after triangulating the trade and industrial data of the US, China and Australia and considering the current trade regulatory framework, there are substantial reasons to argue that Australia is well placed to fill the gaps left by a wrecked US–China trade relationship at the best of its industrial capacity. Australia is indeed one of a handful of countries to have solid free trade agreements in place with both the US and China.

As it currently stands, the annual US–China trade balance is worth over US$600 billion—around the yearly value of Australia's overall trade volumes.

Australia's rocks and crops economy—in particular the growing productivity potential of its agricultural and mining sectors—is strong enough to rise above global monetary tensions and falling commodity prices, thanks to rising export volumes to both the US and China. It appears that the harder the two superpowers use their trade relations as leverage in their strategic competition, the harder they'll need to look for other sources to sustain their industrial production levels and corporate supply chain.

In a trade war scenario, the possible initial hiccups in the global supply chain will likely be short-lived. In fact, let's consider that about half of US imports are estimated to be made of intra-firm trade, and that protectionist measures from abroad tend to have insignificant effects on the production input of Chinese State-owned firms. Thus, multinational corporations are proven to be particularly adept at quickly replacing the flows of their industrial production and distribution, as is shown by history.

In other words, in the event of a Sino–American crisis, the major trading actors in both countries will be able and willing to promptly move their business somewhere else.

Thanks to the existing spaghetti bowl of international economic partnerships, Australia is in prime position to be this "somewhere else" for both countries. In fact, Australia is the second largest economy and Sino–American trading partner of the only six countries that have in place free trade agreements with both the US and China, including South Korea, Singapore, Chile, Peru and Costa Rica.

The liquefied natural gas (LNG) trade is a significant case study for Australia in this instance. Australia is the world's second largest LNG exporter, and is set to become the first by 2020. It exports more than $16 billion a year of LNG and by 2020 the LNG industry is expected to contribute $65 billion to the Australian economy, equating to 3.5% of its GDP. 2016 saw the start of LNG exports from the US and an unprecedented boost of Chinese imports. In a trade war scenario, the US would be locked out of China's thriving market and thus LNG prices would rise even higher than they already have. With sharply rising production capacity, Australia needs to expand and diversify its customer base to keep the lion's share of the global LNG market. China's response to Trump's trade policy is set to dampen the rise of a strong emerging competitor of Australia's highly lucrative LNG industry, and thus open up new commercial frontiers.

The LNG example clearly shows that Australia's economy would benefit from a contained US–China trade crisis. Nevertheless, should that trade crisis escalate beyond the economy, Australia's luck may run out.

The Chinese leadership doesn't hide the fact that promoting international economic integration outside of the US control serves the purpose of carving greater geopolitical autonomy and flexibility in the global decision-making processes. Beside Trump's trade policy, Xi Jinping's diplomatic strategy may also speed up the end of the US­–China detente initiated by Nixon and Kissinger in the 1970s. It remains to be seen whether China will also pursue hard-line policies to push the US outside of the Asia–Pacific. In that instance, Australia would be caught between a rock and a hard place.

If the US­–China trade war were to escalate to the geopolitical level, the American order in the Asia–Pacific would enter uncharted waters. For one thing, such an unsavoury development may compel Australia to make a clear choice between trading with China and preserving America's security patronage.

Giovanni Di Lieto lectures International Trade Law at Monash University.
One of the most interesting things about all this is that while Australia is going to be compelled to make that choice, the choice has essentially already been made through the pattern of trade relationships which Australian politicians have chosen to cultivate.
The only way that Australia would choose the United States in that scenario, would be if Australians decided that they would like to deliberately take a massive economic dive so that they can 'Make America Great Again' even though that is not their country, and so that they can avoid being called 'anti-White' by the legions of anonymous Alt-Right trolls roaming around on Twitter using Robert Whitacker's 'mantra' on anyone who won't support the geostrategic and geoeconomic intertests of the United States, the Russian Federation, and Exxonmobil specifically.
Given that we know that Australians don't care about America or Russia more than they care about the economic prosperity of their own country, the outcome is already baked into the cake. AFR carried an article last year which can be used to forecast what is likely to happen, and I'll quote it in full here now:
AFR.com, 'How our free trade deals are helping Australian companies right now', 17 Nov 2016 (emphasis added):

Free trade should be embraced, not feared.

It has lifted living standards, grown Australia's economy and created thousands of jobs.

While it is becoming more popular to denounce globalisation and flirt with protectionism, we cannot turn our back on free trade.

Australia's economy has withstood global challenges and recorded 25 years of continuous growth because we're open to the world. Since Australia's trade barriers came down, we've reaped the rewards.

Trade liberalisation has lifted the income of households by around $4500 a year and boosted the country's gross domestic product by 2.5 per cent to 3.5 per cent, creating thousands of jobs.

One in five jobs now involve trade-related activities. This will grow as liberalised trade gives our producers, manufacturers and services providers better access to billions of consumers across the globe, not just the 24 million who call Australia home.

However, not everyone sees the value of free trade. Some see it, and the forces of globalisation, as a threat to their standard of living, rather than an opportunity to improve it.

When it comes to free trade, we often hear about the bad but not the good.

The nature of news means the factory closing gets more coverage than the one opening.

Chances are you heard about the Ford plant closing, but not the $800 million Boeing has invested in Australia and the 1200 people who work at their Port Melbourne facility.

You may have heard about Cubbie Station, but not heard that its purchase staved off bankruptcy, and has since seen millions of dollars invested in upgrades of water-saving infrastructure, a doubling of contractors, more workers, and of course, money put into the local economy supporting jobs and local businesses.

Key to attracting investment, jobs

The free trade agreements the Coalition concluded with the North Asian powerhouse economies of China, Japan and Korea are key to attracting investment and creating more local jobs.

The Weilong Grape Wine Company has said the China-Australia Free Trade Agreement is the reason it's planning to build a new plant in Mildura.

This is a story being played out across the country.

Businesses large and small, rural and urban, are taking advantage of the preferential market access the FTAs offer Aussie businesses into the giant, growing markets of North Asia.

Australian Honey Products is building a new factory in Tasmania to meet the demand the trifecta of FTAs has created.

Owner Lindsay Bourke says the free trade agreements have been "wonderful" for his business. "We know that we are going to grow and it's enabled us to employ more people, more local people," he said.

It is the same story for NSW skincare manufacturer Cherub Rubs, who will have to double the size of their factory. "The free trade agreements with China and Korea really mean an expansion, which means new Australian jobs manufacturing high-quality products," said Cherub CEO John Lamont.

It is easy to see why the three North Asian FTAs are forecast to create 7,900 jobs this year, according to modelling conducted by the Centre for International Economics.

Australia has a good story when it comes to free trade. In the past three years, net exports accounted for more than half of Australia's GDP growth.

Exports remain central to sustaining growth and economic prosperity. Last year exports delivered $316 billion to our economy, representing around 19 per cent of GDP.

This underscores the importance of free trade and why it is a key element of the Turnbull Government's national economic plan.

The Coalition is pursuing an ambitious trade agenda, and more free trade agreements, to ensure our economy keeps growing and creating new jobs.

On Friday I arrive in Peru for the Asia-Pacific Economic Cooperation (APEC) Ministerial Meeting.

Free trade will be at front of everyone's mind.

With the future of the Trans-Pacific Partnership (TPP) looking grim, my ministerial counterparts and I will work to conclude a study on the Free Trade Area of the Asia-Pacific (FTAAP), which sets out agreed actions towards a future free trade zone.

We will also work to finalise a services road map, which will help grow Australian services exports in key markets including education, finance and logistics.

More to be done

The Coalition has achieved a lot when it comes to free trade, but there is more to do.

Momentum is building for concluding a free trade agreement with Indonesia, work towards launching free trade agreement negotiations with the European Union continues, we've established a working group with the United Kingdom that will scope out the parameters of a future ambitious and comprehensive Australia-UK FTA and we're continuing to negotiate the Regional Comprehensive Economic Partnership (RCEP), which brings together 16 countries that account for almost half of the world's population.

The Turnbull government will continue to pursue an ambitious free trade agenda to keep our economy growing and creating more jobs.

Meanwhile Opposition Leader Bill Shorten continues to build the case for Labor's embrace of more protectionist policies, claiming he will learn the lessons of the US election where it featured heavily.

What Labor doesn't say though is that by adopting a closed economy mindset, they will close off the investment and jobs flowing from free trade. They're saying no to Boeing's $800 million investment in Australia and the Cubbie Station improvements; they're saying no to businesses like Cherub Rubs and Australian Honey Products building new factories and the many local jobs they will create.

Steven Ciobo is the Minister for Trade, Tourism and Investment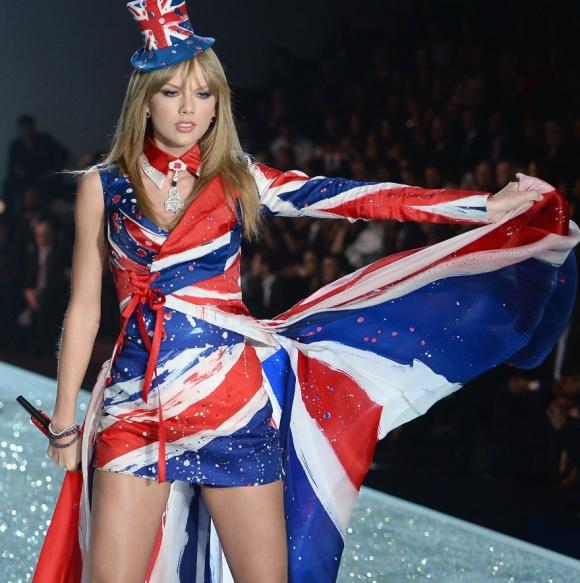 What's not to love about all this?
I really think I love Anglo-Saxons. This is going to be fun, isn't it?
When Mr. Ciobo spoke of 'a working group with the United Kingdom that will scope out the parameters of a future ambitious and comprehensive Australia-UK FTA', he was not joking. That is happening and it is likely going to be another window that the UK will have into the formation of both RCEP and FTAAP, even though technically the UK is not physically in the Indo-Asian region.
I wrote an article several days ago called 'A view of Brexit from Asia: Britain as a Pacific trading power in the 21st century.' I chose at that time not to mention the Australian or New Zealand interface at all, but that article's main point should be viewed as being reinforced by the point I've presented in here now.
I have also written an article today called, 'US Government to build American competitiveness atop socio-economic retrogression and misery.' It's crucial to understand that time is of the essence, since the Americans are at the present moment in relative disarray compared to the rest of us. The Americans have not yet tamed and pacified the various economic actors in their own country, they are still working on that, and they also have yet to form a coherent internationalist counter-narrative to the one that is being enunciated by the governments of Britain, Australia, New Zealand, Japan, South Korea, Taiwan, China, and so on.
Some of you may be mystified by that statement. What do I mean that the Americans don't have a coherent 'internationalist counter-narrative'? I mean that while they are capable of explaining and rationalising their own position as a narrowly 'America first' position in a way that is pleasing to Americans, they are not able to export that view to regular people anywhere else in a way that would induce any other European-demography country to comply with America's geoeconomic interests.
After all, if the Alt-Right people are going to careen all over the internet essentially screaming, "put America first ahead of your own country's interests or be accused of White genocide", and alternately equally absurdly, "you're an evil Russophobe who supports White genocide if you invested in BP instead of Exxon", then they should not expect that they are going to win the sympathy of anyone who is neither American nor Russian.
I want to say to British people, to Australians, to New Zealanders, to Canadians, Commonwealth citizens in general, that you know, it's been a long time since you've taken your own side. This coming phase is going to be a time when it will become possible to do precisely that.
The time is fast approaching when it will be possible to choose neither America nor Russia. You'll be able to finally choose yourselves and your own geoeconomic interests, and you'll be able to choose to trade and associate with whoever else in the world you want to trade and associate with.
Kumiko Oumae works in the defence and security sector in the UK. Her opinions here are entirely her own.
An interesting story appeared at ASPI today, regular people have now become aware of the existence of the 'left of launch' strategy. Which you can read about at the links included in the Cyber wrap 154 which I've reproduced in full below.
The utility of having people know about the 'left of launch' strategy is that it even further reduces the credibility of any of Donald Trump's feigned hyperventilating about the alleged (and in fact non-existent) 'threat' of Iran ever attaining a nuclear weapon, much less having the ability to use such a weapon against anyone.
Armed with this information, it is possible for people to go out into the world and make the case that even if one were to entertain the idea that Iran were willing to create some improbable doomsday scenario, there is no need for anyone to send a single American aircraft, tank, or armoured patrol vehicle anywhere near Iran in order to avert such a scenario.
If Donald Trump and his supporters continue to behave like Iran is a 'major nuclear threat' despite the existence of the 'left of launch' strategy in public view, there is only one place that such a ridiculous narrative can be actually originating from, and that place is Israel. That is the case which should be made over and over again, until it becomes a kind of mantra.
Here's ASPI's Cyber wrap:
ASPI - The Strategist, 'Cyber wrap 154', 08 Mar 2017 (emphasis added):

Welcome back to your weekly fix of cyber news, analysis and research.

The New York Times reported last Saturday that, back in 2013, President Barack Obama ordered cyber sabotage operations against Pyongyang's nuclear weapons program. The persistently high failure rate of the US's kinetic antimissile weapons, despite significant investment, reportedly prompted Obama to consider a cyber supplement. The project to pre-emptively undermine missiles in their development stages, known as a 'left of launch' strategy, receives dedicated resources at the Pentagon and is now President Trump's to play with. However, experts are concerned that this kind of cyber offensive approach sets a dangerous precedent for Beijing and Moscow, particularly if they believe that US cyber operations could successfully undermine their nuclear deterrence capability.

Staying stateside, the future of the NSA's spying powers are under scrutiny this week as elements of the Foreign Intelligence Surveillance Act (FISA) approach sunset. Section 702 of the Act forms the basis for the NSA's monitoring of foreign nationals' communications around the globe in the interests of national security. It was under this FISA authority that the US's infamous "big brother" program PRISM—revealed in the Snowden disclosures of 2013—was established.

While the legislation is designed for foreign targets, there have long been concerns it could be used to surveil US citizens through their contact with foreigners. Human rights advocates such as the American Civil Liberties Union are protesting the renewal of this legislation in defence of international privacy. The issue also has the trans-Atlantic data-sharing agreement on thin ice, especially given that EU Justice Commissioner Vera Jourova has made it clear that she 'will not hesitate' to suspend the painstakingly crafted arrangement should the US fail to uphold its stringent privacy requirements.

That task may be even more difficult after WikiLeaks' overnight release of a dossier, dubbed 'Vault 7', detailing the CIA's cyber espionage tools and techniques. WikiLeaks released over 8,000 documents it claims were taken from a CIA computer network in the agency's Center for Cyber Intelligence. The documents detail the agency's expansive and sophisticated cyber espionage capability, including compromising the security common devices and apps including Apple iPhones, Google's Android software and Samsung televisions to collect intelligence.

China's Foreign Ministry and the Cyberspace Administration of China this week launched the country's first International Strategy of Cooperation on Cyberspace. The Strategy outlines China's basic principles for cyber diplomacy and its strategic goals in cyberspace. Encouragingly, the Foreign Ministry's Coordinator for Cyberspace Affairs Long Zhao stated that 'enhancing deterrence, pursuing absolute security and engaging in a cyber arms race…is a road to nowhere'. Unsurprisingly, the Strategy offers strong support for the concept of cyber sovereignty, stating that 'countries should respect each other's right to choose their own path of cyber development', and emphasises the importance of avoiding cyberspace becoming 'a new battlefield'. You can read a full English language version of the Strategy here.

The revelation that the Australian Signals Directorate (ASD) was temporarily forced to rely on diesel generators during last month's heat wave has prompted the government to significantly upgrade to the agency's infrastructure. The Minister Assisting the Prime Minister for Cyber Security told Parliament on Wednesday that it was recommended by ActewAGL and the NSW Department of Environment that ASD switch to back up power on 10 February as part of state-wide load shedding to protect power supplies. The new $75 million project, funded by the Defence Integrated Investment Program, is intended to bolster the intelligence agency's resilience.

Several cyber incidents have kept the internet on its toes this week. The Amazon Simple Storage Service cloud hosting service went down last week, knocking hundreds of thousands of popular websites and apps offline. The disruptive incident, originally described by the company as 'increased error rates', was actually not the result of cyber criminals or hacktivists, but that of an employee's fat fingers entering a command incorrectly—whoops! Yahoo is in the doghouse (again) with the awkward announcement in its annual report to the Security and Exchange Commission that 32 million customer accounts are thought to have been compromised through forged cookies. This isn't to be confused with the entirely separate and very embarrassing loss of 1 billion accounts in a 2013 breach, which recently cost the company $350 million in its acquisition deal with Verizon and CEO Marissa Mayer her annual cash bonus. And if you've been tracking the #cloudbleed saga, catch up with some post-mortems here, here and here.

Finally we've got you covered for your weekly cyber research reads. A new Intel report, written by the Centre for Strategic and International Studies, examines the discrepancies in cyberspace that put defenders at a disadvantage. Titled Tilting the Playing Field: How Misaligned Incentives Work Against Cybersecurity, the report reveals the gaps between attackers vs. defenders, strategy vs. implementation and executives vs. implementers, offering recommendations to overcome such obstacles. And get your fix of statistics from PwC's annual Digital IQ assessment based on a survey of more than 2,000 executives from across the world. The research reveals that only 52% of companies consider their corporate Digital IQ to be 'strong,' a considerable drop from 67% last year.

Ferenc Almássy and Norbert Hofer in Vienna. II.2017

Visigrad Post, "Norbert Hofer: the FPÖ is Likely to be the First Party at the Next Elections and We'll Get Closer to the Visegrád Countries", 8 Feb 2017:

Austria – Interview with Norbert G. Hofer, member of the FPÖ, the Austrian national-liberal party: "The FPÖ will probably be the first party at the next elections […] If we manage to govern, there will also be a very close contact with the states of Visegrád." The outgoing candidate in the second round of the Austrian presidential elections in 2016, Norbert Hofer, received the Visegrád Post in his office of the Austrian parliament.

We talked about the United States, Russia, China, energy, hyperloop, the Habsburg Empire and the Order of St. George.

Interview conducted in Vienna on 3 February 2017 by Ferenc Almássy.

Ferenc Almássy: The news prompts me to start with this question. Donald Trump is now President of the United States. If he implements what he has promised to do, and it seems to be well on its way, the United States should move towards more isolationism, but also possibly towards cooperation with Russia. What are the consequences for Europe, particularly Central Europe? And what do you hope, or do you fear, regarding Austria?

Norbert Hofer: I do not think that the US will be isolated. But I believe that they will do everything they can in order to bring production back to America, because this is supposed to secure the jobs in the US. And I believe that Europe must react to it, because if Europe does not do everything in its power to become economically stronger again and remembers what the founding fathers – Charles de Gaulle, Adenauer – wanted this European Union, this European Community to become, namely economically strong cooperating states, so that they could work together for mutual understanding and avoid leading to war against each other.

Here Europe must react and we must also try to bring production back to Europe. More and more enterprises are leaving our continent, going somewhere else; but people have to live from something, and it is wise to produce here and not in countries where there are fewer environmental requirements, where there are fewer social requirements.

The idea that you are producing where the goods are needed is, from my point of view, the correct path, and this is where Europe must concentrate upon, in all friendship with the USA, in all friendship with Russia, and also in friendship with China. But states represent interests and also the European Union must represent interests, namely the interests of the domestic economy, of the domestic workers and the consumers who live here. This is what we must pay attention to.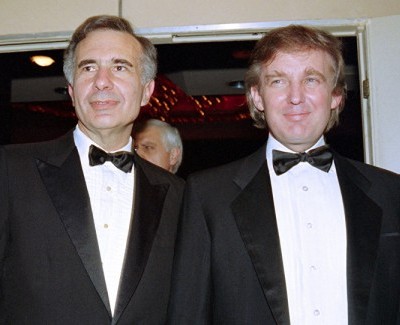 Together back in the 80s, when Carl Icahn was showing Donald Trump the ropes of "corporate-take-over", such as his plunder of TWA.
The Carl Icahn episode that pilfered the corporate culture of the once bustling American town—Lancaster, Ohio—is highly instructive of itself. It provides a lesson in its farther implications, however, as it set in motion transformations of that corporate culture which effected a perverse irony of its residents becoming Trump voters, seeking a return to their corporate culture as it had been - implicitly White - oblivious to the fact that they are hoping to do this through Trump, whose appointed gate-keeper is Carl Icahn - the very man who plundered Lancaster's corporate culture and set in motion its transformative demise, with devastating impact upon the now rust-belt town and its people (nearly all White).

(((NPR))) doesn't provide a transcript of portions which refer to Carl Icahn, e.g.
NPR, Glass House' Chronicles The Sharp Decline Of An All-American Factory Town, 6 Feb 2017:

13:10: Dave Davies: "When did outside financial interests first pose a challenge to the management of Anchor Hocking, this giant of a company?

Brian Alexander: The first time was Carl Icahn.
It is meaningful that the relatively brief episode of Carl Icahn's corporate raid on Anchor-Hocking did not merely lead to a limited financial downturn following the large (what amounts to) bribe that he levied against the company in order to get rid of him, but it had implicative force which transformed even the subsequent non-Jewish corporate culture, creating a new corporate culture - a new context, if you will. That is the kind of thing that the serious ethno-nationalist will want to examine further.
Brian Alexander: It's the 1980's, Carl Icahn has just begun his career of what became known at the time as "green mailing."

Dave Davies: "Corporate raiding", "corporate take-overs."

Alexander: "Corporate raiding", saying now I've just bought 5% of your stock. I want a seat on the board. You're running your company in a lousy way; and so I'm going to come and make all sorts of trouble for you, but you know, if you want to buy me out, at a profit, at a premium, well maybe I'll go away; and so that's exactly what happened with Carl Icahn.

Carl Icahn bought over 5% of the stock of Anchor Hocking, agitated the board, saying you need to make some different decisions, you could be returning more share-holder value and was eventually bought off at what I calculate to be about a three million dollar profit to Carl Icahn.

That episode did not last long, but I argue that it changed Anchor Hocking forever, from then on.

Dave Davies: In what way?

Brian Alexander: It scared people…
........................................................................

NPR, Glass House' Chronicles The Sharp Decline Of An All-American Factory Town, 6 Feb 2017:

NPR host Dave Davies: We heard a lot in the presidential campaign about anger and frustration among working class voters in America's heartland. Today we're going to focus on one factory town in central Ohio that was once a bustling center of industry and employment, but is now beset by low wages, unemployment and social decay.

Lancaster, Ohio isn't just a research subject for our guest Brian Alexander, it's his hometown.

His new book tells the story of the company that was once Lancaster's largest employer - Anchor-Hocking Glass Company was a Fortune 500 company with its headquarters in the town. The company provided jobs, civic leadership and community pride. It's decline Alexander argues isn't just a product of increased competition and changing markets, he says the firm was undone by Wall Street investors who had little knowledge of the company and little interest in anything besides short-term profit.