Majorityrights News > Category: Business & Industry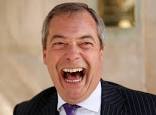 Backed by "Indian givers", playing both sides and shifting the focus..
One take on the British election results -
UKIP / the banker class…
"Gave you Brexit" then dissolved themselves into Labour to take away Theresa May's power to do anything about it..
..the objectivists told you that their invisible hand would work with you, naturally, to take care of Merkel's migration assault on native Europeans… then their invisible hand played the other side of populism to leverage withdrawal of motions to exit from the common EU economic market - and with it, to withdraw an effective Brexit - by having voters distracted with a focus on Labour as the "savior of social services"...as if Theresa May was going to take that away.
..it seems that similar as with Trump and the Republicans in the US, that elite cadres are infusing whichever moribund party with angles of populist narratives that they can play in order to manipulate the electorate.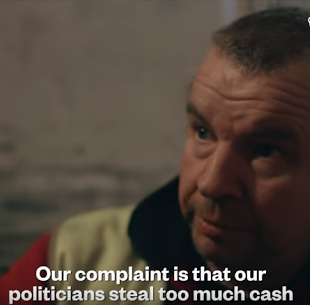 Even more than through Alex Navalny's protests against the Putin/Medvedev government of the Russian Federation, a nation-wide trucker's strike, and what its proponents have to say throw light upon the facts of people, unlike Putin and Medvedev, whom we ethno-nationalists might identify with as having a similar end in mind, in hope for a ethnonationalist basis that might be allied against its propositional imperialism.

A far cry from Putin apologetics of the Atl-Right, through these folk the corruption and imperial disconnect of the Russian Federation's leadership is highlighted as analogous to The US Government's propositional disconnect from peoplehood - the ethnostate.
Though the segment in this Vice News episode about Milo is sufficiently unflattering and won't hurt anybody to watch, nor the other segments, it is the two corresponding segments - from 2:17 - 9:05 - that I would like to bring to your attention. Starting at 2:17, there is a brief segment discussing the mass "bourgeois" government protest and problems of its national organizer, Alex Navalny, who, after having recently gotten out of jail for organizing the protests, suffered a chemical attack on two occasions with no one being arrested for the attacks.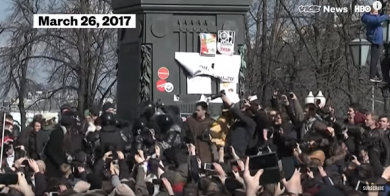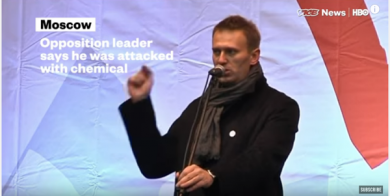 But this protest - whether it could be Soros backed or what - is not the most interesting one from an ethno-nationalist standpoint.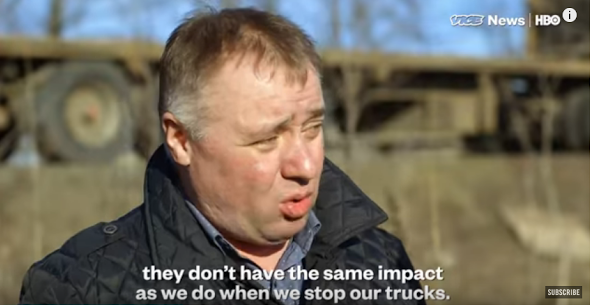 What is more interesting for ethno-nationalists is the subsequent story which more clearly indicates that the government of the Russian Federation is cutting into the meat of would-be ethno-national constituents. It is further indication that the Russian Federation is not functioning at an ethnostate, but is functioning to serve its political class as divorced from ethno-nationalism - particularly as its implications bear upon European and Asian peoples - while it might serve the group interests of others - Jews, blacks, even Muslims. Indeed it is a comparable beast to The United States: It's leadership is corrupt and functioning with a different agenda from the rank and file. (((Medvedev))) is highly disapproved-of for having implemented such a schism, but Putin is looked upon critically as well, as an intimate part of the same system as Medvedev, a manifestation of a corrupt system that will simply grow another head like him when he goes away.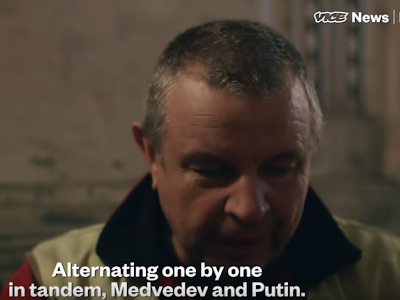 That outlook - which you will see a trucker's unionist discuss in the clip - that outlook upon a systemically corrupt leadership of the Russian Federation is where to look for a way for ethno-nationalism to organize and overthrow the Russian Federation's propositional imperialism - its growing connection with propositionalism and prescription against would-be ethno-states. A propositional imperialism emanating from its right-wing leadership in coalition with YKW, a corruption quite similar to that of the U.S. leadership (Trump et al.) which it supports and which is "coincidentally" acting quite like the YKW in this prescription to advance by contrast to ethnonationalism their own elite imperialism.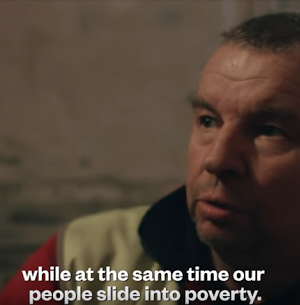 What that means for ethnonationalists is that there is a level headed perspective among the working Russian populace which sees things from an incipient ethnonationalist perspective, which might ultimately cooperate with us against the kind of supremacist imperialism of which Medvedev, Putin and the vastly aggrandized Russian Federation are a part.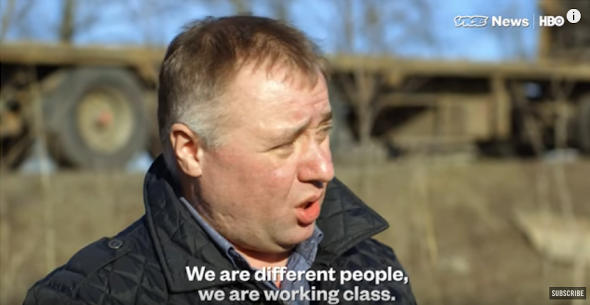 The truckers talk about their travails in Irkutsk - a good ride east; and a little beyond Lake Baikal might form the border of one of the biggest ethno states in the world, where they might see fit that enough is enough; better that there be less conflict and more natural support by peacefully coordinating with native ethnonationalists to the east of that.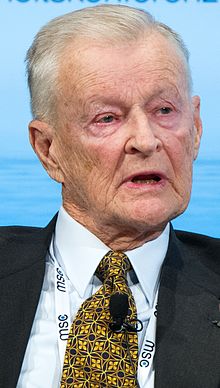 Zbigniew Brzezinski, whose "great chess game" thinking was behind some of the better geo-strategy that Obama and other Presidents are given credit for, has died. Unfortunately, it is a wisdom and judgment not in evidence in Trump - at all - whatever check and balance to Israeli influence that Obama had put in place through Brzezinski's coaching has been purged.
Obama was frequently given credit for resisting Israeli wishes - notably to go against the Iran Deal. But it would have been under the literal advice of Zbigniew Brzezinski to get behind the Iran Deal. The deal was perfect for the power of business interests to exercise its liberalizing effect not only for Iran, but against an eminently dangerous US comlicitness with Israeli-Russian Federation hegemony; along with complicitness to Islamic compradors and abetment of terror.
Say what you want about a cold war mindset, it taught western strategists to look at the Russian Federation and to not be naive about it.
The Russian Federation is not an ethno-state, and like the US, where it is not entirely mixed-up with Jewish interests, it is subject to right wing reactionary and imperialist politics.
The Alt-Right belatedly, grudgingly, acknowledges Jewish power and influence interwoven with not only Trump, but the Kremlin and Putin - it has even been forced to see the quid pro quo that Kumiko diagnosed - "support Israel and your Alt-Right can have backing - its a deal" - however, like David Duke, it will do anything but lay blame on its part for making these deals - what it will not see is the right wing shabbos goyim aspect of right wingers doing what right wingers do - blinding (themselves or others, depending) to their people's broad interests and selling them out for their narrow interests - including selling out in deals with Jews. Clearly the right does not have Israeli interests under control. It does not have and will not allow the concept that would do it. That would mean having to acknowledge what fuck-ups they are, how inane their concept, how typical that they would put Trump in power, blinding to the obvious, deal making, shaking hands with their fellow enemies of ethnonationalism.
They're ok with blaming Jews - and if Kumiko is able to force them to admit to a deal having been offered to them, they might even acknowledge it, almost acknowledge that they took the deal - so long as their masters allow them to lay blame on the "bad" Jews (not the "good ones" du jour); but they will not lay blame on the inherent defect of their right wing platform (heck, their Jewish masters wouldn't allow it), let alone specify the fact that for its inherent instability its adherents are bound to do it again; let alone will they call attention to the fact that they are using and being used for the supremacist, imperialist interests of Israel, its diaspora, its cohorts, the US, the Russian Federation ...add Turkey, Saudi and others to that equation.
If Jews say Asians and Asian ethnonationalism are the enemy, and a Judeo-Christian West is the answer to 'radical' Islam, black and mestizo population imposition, it's a deal for them. Our Asian friends are on notice, we true ethno-nationalists, including White Left nationalism, stand apart from the perfidy and the complicitness of the Alt-Right.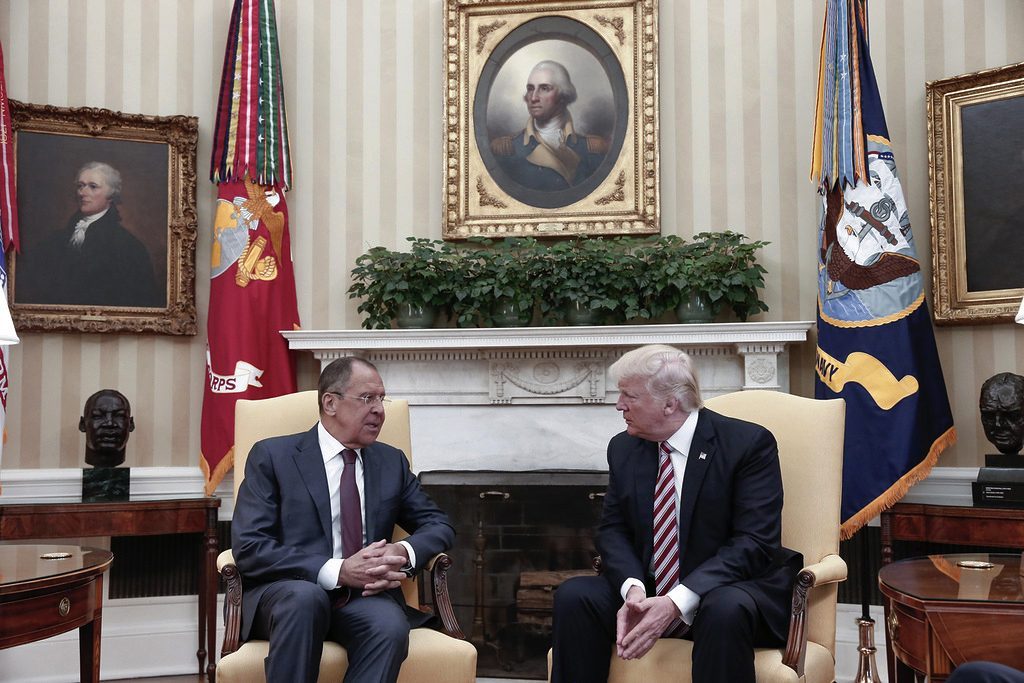 Massively botted to cover-up Trump's tactless disclosure to Lavrov and firing of Comey, the Seth Rich story is more of a non-story than many people realize; nevertheless, it has been massively botted (probably through Russia) to distract and obfuscate:
- Trump's tactless disclosure to Russian Foreign Minister, Sergei Lavrov, that the Mossad has infiltrators among Isil. While ethno-nationalists should be grateful for this tactless implication of the Mossad and Israel, it is not necessarily a feather in Trump's genius cap and he and his proponents would naturally want to distract from that fact.
- Trump's tactlessly clear motives in his firing of FBI director James Comey. Again, while we ethno-nationalists might be happy that he is exposing himself to be a disingenuous/naive oaf with regard to issues and inquiries touching upon the Russian Federation, it would not necessarily be in his interest to have a great deal of attention paid to that perception.
Trump's motives were exposed when firing Comey by tactlessly expressing 'gratitude' to Comey for having "assured him 'three times' that he was not under FBI investigation." Moreover, Trump's motivation to obstruct further inquiry by Comey into his (Trump's) ties to Russia were exposed by his opposition to Comey's investigation into Flynn's Russian ties:
Vice, 16 May, "Trump asked Comey to drop investigation into Flynn." [...] "A source told CNN that Trump's request so appalled Comey, he felt compelled to document it."
Reuters, 18 May: U.S. President Donald Trump asked then-FBI Director James Comey to end the agency's investigation into ties between former White House national security adviser Michael Flynn and Russia, according to a source who has seen a memo written by Comey.

The explosive new development on Tuesday followed a week of tumult at the White House after Trump fired Comey and then discussed sensitive national security information about Islamic State with Russian Foreign Minister Sergei Lavrov.

The Comey memo, first reported by the New York Times, caused alarm on Capitol Hill and raised questions about whether Trump tried to interfere with a federal investigation
..Tillerson is another elephant in the room.
Olguţa Vasilescu warns multinationals of potential 'social-patriot shift' in Romania.

Visigrad, "Olguţa Vasilescu warns multinationals of genesis and potential of 'social-patriot shift' in Romania", 12 May 2017:

Romania – Currently mayor of Craiova (Oltenia) under the aegis of the Social Democratic Party (PSD) and as Minister of Labor, Family and Social Protection in the Grindeanu (PSD / ALDE) government, at 43 years of age, Olguţa Vasilescu, in a context of feminization of the European political elites, could well embody the Romanian version of the new social / Eurosceptic paradigm embodied elsewhere by women such as Marine Le Pen or Sarah Wagenknecht. Herself Oltenian (Oltenia being a sort of Romanian Midwest, where the population – though impoverished – is the most ethnically homogeneous in all the country), this woman, still young, of typical Romanian beauty and elegance is – to say the least – daring. As Minister of Labor, her name is closely attached to the drastic wage increases recently enjoyed by Romanian civil service workers, as part of a heterodox policy of stimulating demand, a policy which draws literal screams from the Romanian and European neo-liberal "elite".

A member of the Greater Romania Party until the end of 2007, she then left this nationalist party, which had largely run its course. [Nearly twenty years after the murder of the Ceauşescus, this protest party, with no real program apart from a certain chauvinism (of which the Hungarian minority often paid the price) and nostalgia for N. Ceauşescu's national-communism, withered by its lack of adaptation to the new socio-cultural and geopolitical realities of Central Europe, and also suffered from the excessive influence exerted by its charismatic and rather dictatorial leader, C. Vadim Tudor (who died in 2015). A cultivated poet and fine orator (comparable in many respects to his Hungarian counterpart: the nationalist dramatist and tribunist I. Csurka, who himself died at roughly the same time), but exhausted by scandals, Vadim Tudor had allowed Romanian nationalism to transform into a generational folklore too tightly bound to an electoral base of retirees who were (rightly) nostalgic for the period between 1970-1989 (probably the only period of true independence and wide-spread upward social mobility that modern Romania has known), seemingly condemned to follow this base to the grave.]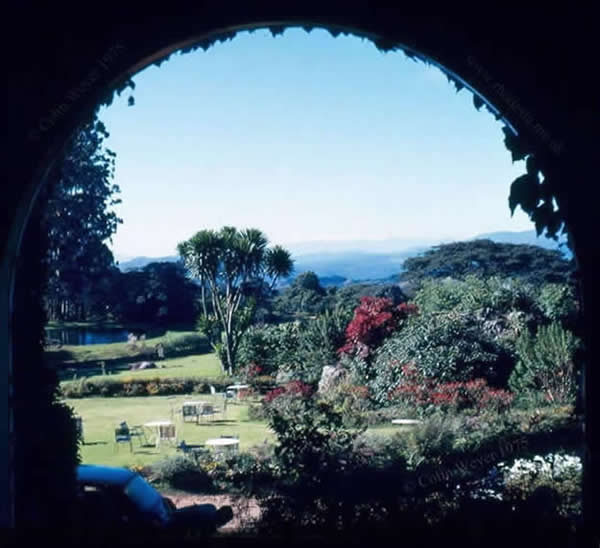 Please advertise this book if you can - Jez

75 Proud Years: Pioneers and Progress of Rhodesia

As someone with an interest in Rhodesia, we thought you might like to know that we now have a reprint of this 1965 Rhodesian Government publication :

With an introduction by Ian Smith , the book covers the history of Rhodesia from 1890 to 1965 in some detail and surveys the enormous progress made in agriculture, commerce, industry and social development of benefit to both white and black Rhodesians.

With 124 pages, this A4-size softcover book is a facsimile copy of the original with contemporary advertisements and would be an invaluable addition to any collection of Rhodesiana .

The book costs £12.50 and p&p is £2.90 (with a 10% discount to former customers) .

To order a copy please contact us at :

.(JavaScript must be enabled to view this email address) for payment details and other information .
"France has already condemned boycotting Israel, and I have no intention of changing this position." - Emmanuel Macron

TheTower, "Party of French President Macron Boots Anti-Israel Candidate Over Anti-Semitic Tweets", 15 May 2017:

The party of newly installed French President Emmanuel Macron expelled a candidate for a parliamentary seat on Friday over anti-Semitic comments he made on social media, the Jewish Telegraphic Agency reported.

En Marche removed Christian Gerin, a journalist, from its ticket for next month's legislative elections after tweets he made were publicized by LICRA, a watchdog that exposes anti-Semitism and racism.

The tweets in question were posted between 2013 and last year. One tweet by Gerin asked, "When will there be a separation between CRIF and state?" CRIF is an umbrella organization representing the Jews of France. Its opponents say that CRIF wields too much influence in France.

Gerin characterized former Prime Minister Manuel Valls as "virulently Zionist, racist and an Islamophobe." He also advocated for the Boycott, Divestment, and Sanctions (BDS) campaign against Israel.

LICRA, which is one of the oldest civil rights organizations in France, characterized Gerins' tweets as having "clear anti-Semitic connotations."

A spokesman for En Marche, Laurence Haim, confirmed that Gerin was suspended over the tweets.

As interior minster and later prime minister in the previous Socialist government, Valls was vocal in expressing his opposition to anti-Semitism. In 2014, he said, "Criticism of Israel that is based on anti-Zionism — that's anti-Semitism today, this is the refuge of those who do not accept the State of Israel."

A year later he said in a Paris synagogue that the fight against anti-Semitism in France "must be renewed."

Macron also denounced boycotts of Israel during his campaign, deeming them anti-Semitic, The Jerusalem Post reported.

"The role of France is to conduct an independent and balanced policy that would guarantee a dialogue by all sides and the construction of peace," Macron said as he visited Lebanon in January. "France has already condemned boycotting Israel, and I have no intention of changing this position."

The Court of Cassation, France's highest court, ruled in October 2015 that the BDS campaign is a form of hate speech.

QZ, "Trump just gave China what it wanted for its new Silk Road: a credibility boost from the US", 15 May 2017:

China's "new Silk Road" initiative aims to link the economies of Asia, Europe, the Middle East, and Africa—but Beijing would really like the US to get on board.

Also called "One Belt, One Road" (OBOR), the initiative involves expensive infrastructure projects—led by Chinese state-owned companies—in dozens of nations. The US has much to offer, and as part of a trade deal (paywall) with China announced last week, the Trump administration agreed to send one of its top Asia experts, Matthew Pottinger, a National Security Council official, to a two-day OBOR summit just completed in Beijing.

His presence amounted to a nod from the US. Recent pieces in China's state-controlled media hint at why that's so important to Beijing:

"Under the current international framework, the US is leading international organizations like the United Nations, the World Bank, and the International Monetary Fund," read a commentary (link in Chinese) in Xiakedao, a WeChat account run by the People's Daily. "This is like a date, when a girl says yes to dinner and a movie—there will be further development possibilities."

It goes on:

"It's estimated that $1.7 trillion would be required for annual infrastructure investments on nations involved in OBOR, but the three [funding] institutions involved—the Asian Infrastructure Investment Bank, the New Development Bank, and the Silk Road Fund—only have capital totaling $240 billion. The US can help advocate OBOR in key fundraising areas."

The US can also help deal with "security and geopolitical challenges" in the implementation of OBOR, noted a commentary in the Global Times. For instance, India has some issues with the China-Pakistan Economic Corridor, an OBOR land-corridor project (with a $46 billion investment from China) that partially runs through contested territory in Kashmir.

The commentary said:

"Washington's participation in the Belt and Road initiative will have knock-on effects, encouraging its allies to see the initiative from a more rational and objective perspective, and thus help win Beijing and its infrastructure projects more international understanding and influence."

The US economy will also benefit from OBOR, suggested Chinese state media.

The US should be "a stakeholder in the initiative," read a column in the Global Times, as joining it would "deliver benefits to American companies and help increase job opportunities within the country."

America "has a lot to gain by participating in the Belt and Road," said an opinion piece in the People's Daily. It should "embrace China's progress in regional integration and seize the opportunity."

The presence of Pottinger no doubt cheered Beijing, which had difficulty luring top leaders to the summit—of the 64 OBOR nations that could have sent their heads of state, only 20 chose to do so.

Read next: Your guide to understanding OBOR, China's new Silk Road plan