Majorityrights News > Category: Blacks & black violence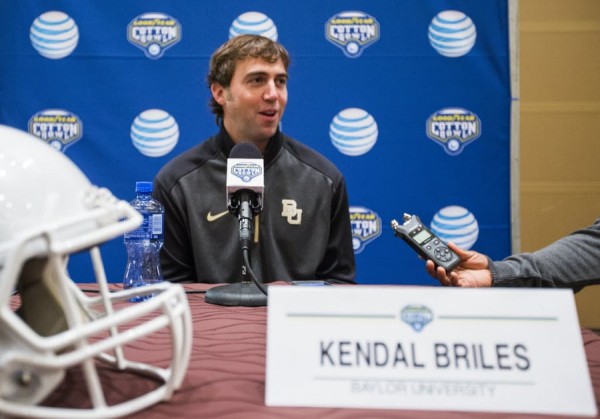 "Do you like white women? Because have a lot of them at Baylor, and they love football players." - Kendell Briles, Baylor College football recruiter, addressing black football prospects.
Washington Post, "Baylor moves to dismiss lawsuit alleging 52 rapes by 31 football players", 29 March 2017:

Baylor moved Tuesday to dismiss a federal lawsuit filed in January filed by a former student who claimed to have been gang-raped by a pair of football players in 2013. In addition, her complaint alleged 52 "acts of rape" committed by the school's football players between 2011 and 2014.

Those numbers were far higher than the eye-opening figures cited by school regents from the report of an outside law firm, which found that 17 women had reported 19 incidents of sexual or domestic assault by Baylor football players since 2011. However, in its court filing Tuesday, Baylor said it "does not agree with or concede the accuracy of Plaintiff's 146-paragraph complaint and its immaterial and inflammatory assertions."

"Baylor moves to dismiss Plaintiff's assault, failure to investigate, and negligence claims because they are barred by the two-year statute of limitations," stated the document, filed with a U.S. District Court that includes Baylor's home of Waco, Tex., in its jurisdiction. The move to dismiss also claimed that the allegations of the woman, referred to as Elizabeth Doe, "do not rise to the level of 'deliberate indifference.' "

Doe alleged in her complaint that on April 18, 2013 — an annual date known as "Diadeloso" ("Day of the Bear") at Baylor and marked by a lack of classes and an encouragement of social interaction — she was raped by two freshman football players, Tre'Von Armstead and Shamycheal Chatman, and that Baylor ignored the situation. She also claimed that her position as a member of the school's female recruiting team, called the Baylor Bruins, contributed to the incident.

"Baylor's recruiting policies and practices, along with the Baylor Bruin football hostess program, directly contributed to the creation of a culture of sexual violence that permeated Baylor and from which Ms. Doe would soon suffer," the lawsuit stated.

The lawsuit also contended that Kendal Briles, a former assistant football coach and son of former head coach Art Briles, told a recruit, "Do you like white women? Because we have a lot of them at Baylor, and they love football players."

[Art Briles says he 'did not cover up any sexual violence' at Baylor]

"While broadly and needlessly impugning the integrity of the many female students who honorably participated in the Bruins organization, Plaintiff does not allege that she herself was ever asked by any Baylor official, directly or indirectly, to participate in the 'good time' recruiting policy that she claims to have existed," Baylor said Tuesday, "nor does she claim that her alleged assault occurred in conjunction with any recruiting activity."

More broadly, the lawsuit claimed that "Baylor football players were responsible for … the most widespread culture of sexual violence and abuse of women ever reported in a collegiate athletic program," adding, "Baylor football under Briles had run wild, in more ways than one, and Baylor was doing nothing to stop it."

"Although Baylor appreciates the sensitivity and seriousness of the issue of sexual assault — a fact demonstrated by its voluntary release of the Pepper Hamilton investigation findings in May 2016 — Plaintiff's inflammatory and immaterial allegations must be disregarded when evaluating whether Plaintiff has stated a claim," the university said in Tuesday's filing.

Former Baylor football player Tre'Von Armstead arrested on sexual assault charges.

Armstead and Chatman were arrested last week and indicted in connection with the 2013 incident. Another former Baylor football player, Sam Ukwuachu, had a sexual-assault conviction overturned last week by a Texas appeals court, with the case remanded for retrial. Two other ex-Bears, Tevin Elliott and Shawn Oakman, have been convicted of and indicted on rape charges, respectively, in an ongoing scandal that has cost the jobs of Briles and other senior Baylor officials and spawned numerous lawsuits.

On Friday, lawyers for 10 women (in addition to Doe) who are suing Baylor for its alleged indifference to their rapes by football players filed notice to subpoena materials from Pepper Hamilton's investigation into the school. "It's long past time for the truth of how senior administrators discouraged and retaliated against the young women for reporting sexual assault," Jim Dunnam, one of the lawyers, said Monday (via the Waco Tribune-Herald).

"We'll never have transparency until they stop saying this was just a football problem," he added. "Every time they say it is just a football problem is further victimization of the over 100 young women who were wronged that had nothing to do with football."
Baylor's Kim Mulkey: "Knock Parents Concerned About Sexual Assault Scandal 'Right In The Face."

DeadSpin, "Baylor's Kim Mulkey: Knock Parents Concerned About Sexual Assault Scandal 'Right In The Face", 25 Feb 2017:

Today was senior day for the Baylor women's basketball team, and rather than spending her time at the mic focused solely on her soon-departing players, head coach Kim Mulkey took a different route.

The storied coach decided to share a few choice words for parents voicing concern over sending their daughters to a place currently being sued for allowing and enabling football players to commit an alleged 52 sexual assaults in four years. Or rather, she shared some instructions for the fans—who cheered her both during and after her speech—telling them that if a parent tells them they won't let their daughter attend Baylor, they should "knock them right in the face."
Related Story at MR: Miscegenating female college students.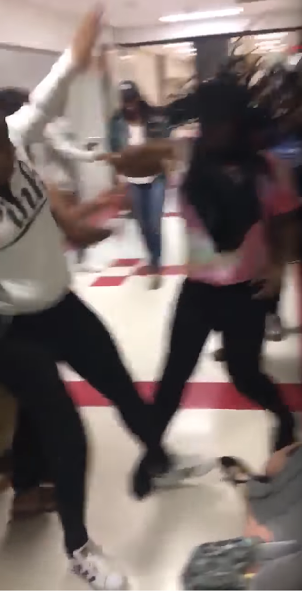 People from outside the United States frequently take a cavalier attitude toward the problem of blacks being imposed upon Whites (and others). They are not able to appreciate that even where you are able to escape temporarily in physical terms, you are still subject to the same rule structures. They are not able to appreciate its one-way reverse discrimination on behalf of a people who you should be able to discriminate against (blacks) for your safety and well being. They get caught up in (((media portrayals))) of your supposed responsibility to compensate for historical discrimination. They tend to add, "well, if you don't like blacks, you can just move to another place in The US." They are ignoring the fact discrimination, freedom of association and movement works one way - on behalf of blacks: absent the capacity to discriminate, i.e. with the anti-freedom from association rule structures of "The Civil Rights Act", its reverse discriminatory provisions of The Consent Decrees and Fair Housing Act will combine with the base bio-power of blacks, their hyper-assertiveness and prolific birthrates to put them everywhere - there is no sufficient White flight. And even where one can physically escape to some White enclave for a while, these right wing and YKW rule-structures and the (((media))) remain looming to leave you no recourse and no peace, ultimately, from the imposition of blacks.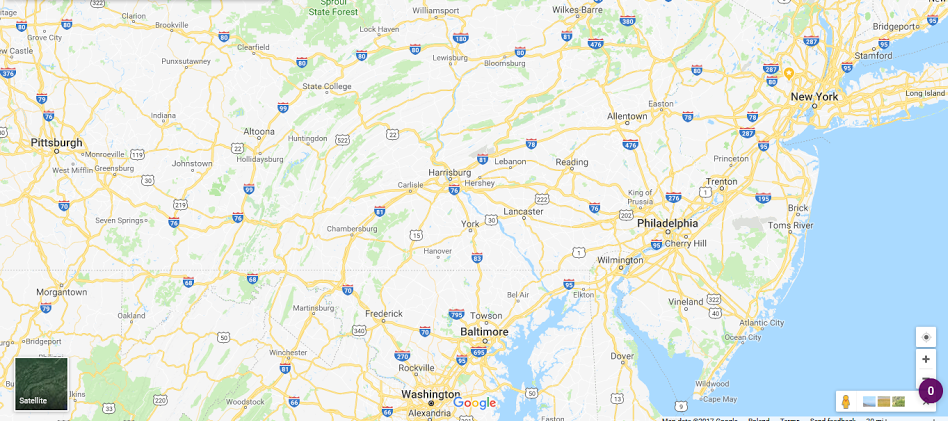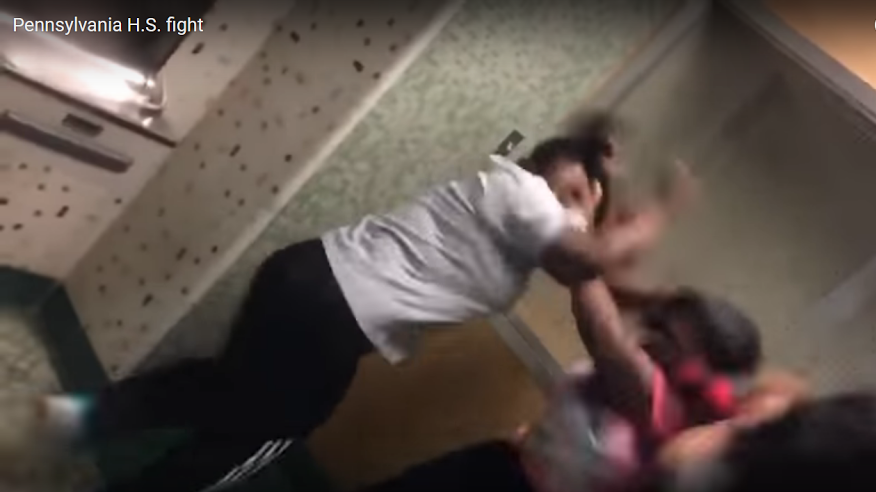 New Observer, "Teachers Flee PA's Nonwhite Schools", 21 Nov 2017:

Around 50 teachers have resigned in the last three months from schools in the Harrisburg, PA, school district, after being forced to flee massed group violence from "students" in the 97 percent nonwhite schools—a portend of what will happen as whites are ethnically cleansed from towns and cities across the country.

According to a report in the Philadelphia CBS Local—which of course ignores the school district's racial make-up—the "teachers in Pennsylvania's capital city are asking for support after a series of violent altercations with students has led to multiple resignations."

Quoting the Harrisburg Education Association President Jody Barksdale, the report says that at least 45 teachers have resigned since July and October, and "more have resigned since then."

Speaking at a school board meeting on Monday evening this week, first-grade teacher Amanda Sheaffer said she "had been hit and kicked by her students."

According to the 2010 Census—which is already nearly seven years old—Harrisburg's white population had dwindled to 30.65 percent, with blacks making up 52.4 percent, Hispanics 18 percent, and others the rest.

However, the school demographic is far more revealing about the ethnic cleansing taking place in that state's capital.

According to the official "Harrisburg School District, 2012 – 2013 District Profile" (which is also four years old), there are a total of 6,311 students at Elementary, Secondary, and High School level in that district.

The breakdown by "Race/Ethnicity," the statistics continue, are as follows:

"African American 64.09%

"Hispanic 26.27%

"Caucasian 3.45%

"Asian 5.36%

"Multi-Racial/Other 0.78%

"American Indian 0.05%"

Even given that "Caucasian" could mean (such as North African, or Arab—or white), it is thus fair to assume that the actual white element of the school population is around three percent.

The official statistics reveal further that there are students from 23 countries enrolled in the district's schools, and that they speak "over 18" languages.

Significantly, the official statistics reveal that the "Adequate Yearly Progress" (AYP—a measurement defined by the United States federal No Child Left Behind Act that allows the U.S. Department of Education to determine how every public school and school district in the country is performing academically) of the Harrisburg school district is sub-standard.

According to the official "Assessment Data: District 2011-12 AYP Status," report, overall the Harrisburg School district has an AYP status of 35 percent in mathematics, 34 percent in reading, 23 percent in science, and 41 percent in writing.

Finally, the official statistics reveal that 57 percent of all the employees in the Harrisburg School District are "Caucasian," 36 percent are "African American," 5 percent are Hispanic, and one percent are Asian and "Multiracial/Other."

The collapse of Harrisburg School District—a decline mirrored in other cities across America after whites had been ethnically cleansed out of those regions—is the latest clear indication of what will happen unless the displacement of white people is not only halted, but reversed.
Activist and political candidate Vimbaishe Musvaburi broke down in tears of joy speaking to the BBC. "We are tired of this man, we are so glad he's gone. We don't want him anymore and yes, today, it's victory," she said.

BBC, "Mugabe resigns: Zimbabwe celebrates end of an era", 21 Nov 2017:

Jubilant Zimbabweans have celebrated late into the night after Robert Mugabe resigned as president.

He held power for 37 years and once said "only God" could remove him.

His ally turned rival, former Vice-President Emmerson Mnangagwa, is expected to return from neighbouring South Africa and could be appointed as the new president within hours.

Mr Mugabe's shock resignation came in the form of a letter read out by the speaker of parliament.

In it, Mr Mugabe - who had so far resisted pressure from the public, the army and his own party to step aside - said he was resigning to allow a smooth and peaceful transfer of power, and that his decision was voluntary.

The announcement abruptly halted an impeachment hearing that had begun against him on Tuesday.

Lawmakers from the ruling party and opposition roared with glee, and spontaneous scenes of joy erupted in the streets with people dancing, singing, honking car horns and waving flags.

'I'm so happy'

"I'm so happy, wonderful, feeling so much excited, this is the greatest moment for our country," Julian Mtukudzi told the AFP news agency.

"We have been having sleepless nights hoping and waiting and we are so happy. It's over and it's done."
Susan Grissom was found murdered in her home in a white oasis of 65 percent black Memphis (Harbor Town is nearly 70 percent white). She was murdered by a black career criminal.

Suspect arrested in Mud Island Murder

SBDL, "Her name is Susan Grissom: White Woman Living in Exclusive Memphis Neighborhood Murdered by Career Black Criminal", 12 Nov 2017:

Imagine living as a white minority in 65 percent black Memphis, a city where white taxpayers subsidize the enormous healthcare bill of black violence. Oh… did we mention Memphis is only 31 percent white?

It's not hard if you try.

Now, imagine living in a 70 percent white part of Memphis, an elite community and enviable zip code with a beautiful view of the skyline.

It's called Harbor Town, and it's an exclusive white enclave in a sea of Africans in America.


Imagine a white woman in her home in Harbor Town, only miles from where blacks have turned large portions of Memphis real estate into some of the most shockingly violent places in America.

Now, imagine a black male with a "history of burglary of a building, burglary of a motor vehicle, theft and vandalism" breaks into her home and murders her.

You'd have a situation where the white minority of Memphis, fleeing to an exclusive island whose population is nearly 3/4th's white, lives in a state of siege and persecution not unlike the white minority in South Africa. [Suspect arrested in Mud Island Murder, WREG.com, 11-12-17]:

Memphis police have arrested a man for the murder of a woman on Mud Island.

Kurtrell Williams was arrested in connection with the murder of Susan Grissom, who was found dead in her Harbor Town home on Island Drive on the night of Tuesday, Nov. 7.

Police obtained surveillance footage and a photo of a man using Grissom's credit card and shared it with the public Friday.

A flood of Crime Stopper tips lead to police positively identifying Williams as the suspect.

Police located Williams Friday night at a home on Brighton Road and arrested him without incident.

Her name is Susan Grissom.

She lived in an "aggressively white" area of Memphis where petty crime is unthinkable and a murder something you only see blacks committing on the nightly news. [Neighbors of murdered Harbor Town woman concerned about safety downtown, WMCA Action News Memphis, 11-9-17]:

Concerned residents met Thursday night to discuss safety concerns at the Downtown Memphis Commission's monthly safety meeting following the homicide of Susan Grissom.

Grissom was found killed at her Harbor Town home Tuesday night.

Memphis Police Colonel Gloria Bullock spoke at Thursday's meeting.

"I can assure you that we will find out the person/ persons responsible, as we always do," Col. Bullock said.

In the audience, listening with purpose, were friends and people who knew Grissom as a kind-spirited person and devoted mother.

"I was devastated because Susan was just a beautiful person," said Dawn Inman.

Inman said she came to the meeting looking for insight into the search for Grissom's killer and what city leaders are doing to ensure safety downtown.

"It takes a horrifying event for resources to be allocated?" Inman said. "I don't think that is the right approach."

Col. Bullock said downtown is one of the safest areas in the city and Police Director Mike Rallings has authorized extra patrols downtown and on Mud Island.

Councilman Berlin Boyd said he pushed for the extra patrols as a way to help residents feel safe.

"After I see that there is a homicide, I send an email requesting that we could get more patrol in that area," Boyd said.

Grissom graduated from Briarcrest in 1979. Her husband, daughter, and brother-in-law all also graduated from Briarcrest.

Grissom was a representative for optometric devices. She worked to connect optometrists in the Mid-South with contact lenses for their patients.

Memphis is a 31 percent white city.

Memphis is also a 65 percent black city, one of the most dangerous places in America.

White people sought refuge in Harbor Town, where the amenities of safe streets and rising property values were just a byproduct of their whiteness, just as violent streets and blighted property is a byproduct of blackness found all throughout Memphis.

Susan Grissom is now dead.

A daughter will never speak to her mother again.

A husband will never speak to his wife again.

And a career black criminal who is responsible for all of this will, more than likely, enter a plea deal to see his prison time reduced.

After all, the criminal justice system is inherently racist and the new Jim Crow, right?

But, it goes without saying, when Jim Crow protected a white majority population in Memphis, did home invasions by a black male such as the one you are reading about here, occur?
Anthony McClanahan, 46, a former player for the Dallas Cowboys, is accused of being a suspect in the grisly murder of his wife, Keri "KC" McClanahan, 28, who was found dead in a Park City condominium resort.

Adding another twist, McClanahan, a former college football star before he was signed and then cut by the Cowboys in the 1990s, is also accused of kidnapping his young son in an earlier case. He was identified as a suspect in the murder of Keri in court documents in the earlier case, which occurred in October.

On social media, the couple's photos tell the story of a happy couple devoted to fitness, children, and disaster relief (Keri was the mother of two children, but Anthony was not their father.) However, Keri's sister told a different story to the Tribune.

She told the newspaper that "there had been a history of domestic violence in the relationship," reported the newspaper. "Since Keri and Anthony McClanahan's marriage in January, Keri McClanahan had fled from him a couple of times, her sister said. On one occasion, she returned to her home state of Washington, where her family lives, but later returned to the home she shared with Anthony McClanahan in Arizona.

Recently, Keri McClanahan had 'sought refuge' in Utah, the sister said." According to the Salt Lake Tribune, Keri's sister said that "Anthony McClanahan tried to blame his behavior on injuries he'd suffered while playing football."

In the separate kidnapping case, he was accused in early October of "child kidnapping" in a case in which Anthony McClanahan "is accused of taking his son from school and refusing to release him to the boy's mother," KUTV reported. That case is still pending, but authorities revealed in court documents associated with it that McClanahan had been detained and was a suspect in his wife's murder. Source, Heavy.
National Vanguard, "Indicted New Jersey Police Chief Says Blacks are Like ISIS: Worthless", 3 Nov 2017:

Former Bordentown Township N.J. Police Chief, Frank Nucera Jr.

60-year-old local chief now facing Federal charges from FBI, US Attorney, that could result in 20 years in the largely-Black Federal prison system — the equivalent of a death sentence at worst and a life sentence at best.

THE FORMER chief of police of Bordentown Township, NJ has been charged with "hate crimes" by the Trump Justice Department after using racial slurs in relation to Black people and allegedly using excessive force on a Black criminal. New Jersey has seen a massive increase in non-White crime and population in the last several decades.

The controlled media reported that Frank Nucera Jr., the former police chief of the predominantly White small town outside Trenton, had been secretly recorded for months by one of his officers, the racial ancestry of whom has not been disclosed. (Nucera was also recently Bordentown's Township Manager.)

The officer recorded Nucera, who retired from his Police Chief position in February, speaking about a Black arrested for slashing the tires of a police cruiser: "Niggers are like ISIS, they have no value," Nucera told the officer secretly recording him.

The audio recordings captured several instances of his use of negative remarks directed at Black people: "They should line them all up and mow 'em all down," Nucera said, according to the complaint. "I'd like to be on the firing squad, I could do it." In one of the recordings outlined by prosecutors, Nucera said of Blacks that he was "tired of them" and "it's getting to the point where I could shoot one."

The complaint says two officers responded when a Bordentown Ramada Inn manager reported an 18-year-old Black male with a 16-year-old girl (her race unstated by the controlled media) had obtained a room under false pretenses and had used the pool at the motel. The Black apparently invited five other Blacks to the "party" (evident from Nucera's alleged remarks, though unreported by the controlled media), whose unruly behavior alarmed the manager.

When officers arrived, the Blacks resisted them and pepper spray was used by the police. Additional officers, including Nucera, arrived after the Blacks resisted arrest.

The 18-year-old Black male was being led to a stairwell when he stopped walking and began shouting at the officers. The complaint says an officer had placed his hand on the suspect's back to push him forward when Nucera approached from behind, grabbed the teen's head and pushed it. It allegedly struck a metal doorjamb separating the hallway from the stairwell. The suspect at first asked to be sent to the hospital, but later retracted that request.

In a recorded conversation at the police station after the arrest, Nucera said "it would have been nice" if a K9 unit had come to the hotel. "That dog, that dog will stop anything right then and there, I'm telling you. . . You'd have seen two f**king niggers stop dead in their tracks. I love when they do that. I just love that," the chief allegedly said, according to the complaint.

Acting New Jersey U.S. Attorney William E. Fitzpatrick (right) and "FBI Special Agent in Charge" Timothy Gallagher: They want to send Chief Nucera to a Black-dominated prison for 20 years — a likely death sentence.

About three months later, the complaint adds, Nucera was recorded as he attempted to defend the use of force at the motel "by arguing that numerous officers had to respond to the call 'cause of six unruly f**king niggers.'"

According to the recently unsealed criminal complaint, Nucera also promoted the use of police guard dogs to prevent disruptive behavior by Blacks at local high school basketball games and at an apartment complex with many Black residents. Bordentown is only 9 percent Black.

Nucera was arrested on "hate crimes" and "civil rights" violations — charges which carry a maximum sentence of 20 years in prison — but was released on $500,000 bond and ordered to give up his guns.

It's important to understand the background of the racial situation in New Jersey. High Black crime has been a fact of life in the area for decades. Many Whites fled Trenton for Bordentown, among other areas, after Black riots resulted in scores of buildings being burnt to the ground in 1968. (And 1968 was the second year of Black riots in the city; in the previous year, rioting was only quelled by bringing in the National Guard.) Also in 1968, White students boycotted Trenton High School because of violent attacks on White students there by the rapidly-increasing Black population. The White resistance, led largely by the racially-conscious Italian-American community there, was significant at first, but with open hostility from Jewish-run media and the federal government through its forced association ("civil rights") laws, the White protests went unheeded and most Whites simply relocated in order to protect their families.


In this 1968 issue of The Trentonian, the widespread destruction caused by "marauding young Negroes" is detailed. Little — except for a worsening of the situation and Jewish control and censorship of the media — has changed since then.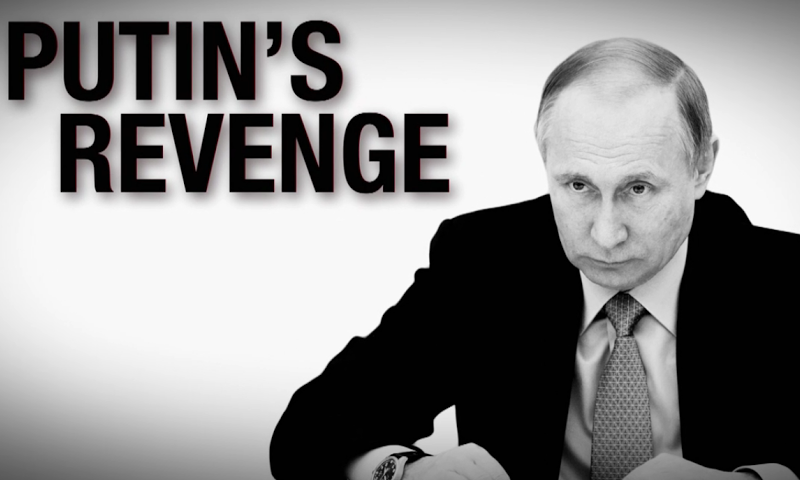 "The Collapse of the Soviet Union Was the Greatest Geo-Political Catastrophe of the Century" - Vladimir Putin
Last Day of The Soviet Union. Now subtitled by RT, "Stabbing The Empire", it provides further background - telling the story of the Bialowieza Accords that dissolved The Soviet Union.
On December 8th, 1991, the three leaders of Russia, Ukraine and Belarus signed the document which marked the end of the Soviet empire. The fate of the great conglomerate country was decided in less than 24 hours. It happened in secret in a remote residence in the Belavezha forest. Soon the agreement entered the history as the Belavezha Accords. Visit the place where it happened and reveal the mysterious details of the document with the eyewitnesses to the historic event only on RT.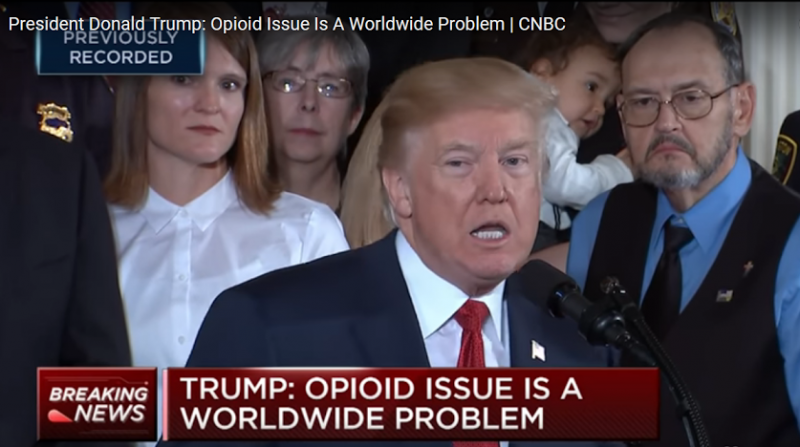 It is significant that Trump has declared his campaign against the opioid issue a worldwide problem.
It is a reflection of dishonesty and supremacism as opposed to a move toward ethnonational coordination.
A preliminary matter of suspicion has to do with resources being devoted to criminal enforcement rather than public health.
In particular, resources as such are not necessarily being devoted even for the public health management of the poor White communities impacted. But rather toward a covert means to deal with blacks and browns though criminalization; while resources will be devoted to foreign browns and yellows to a lesser extent through criminalization, but to a greater extent through politicization - their being seen as engaging in a covert war of drug trafficking - a depiction which could then mutate into broader, more explicit wars, markedly in Asia.
This comes back to dishonesty and supremacism as opposed to White Nationalism, which is supposed to represent ethnonationalism for European peoples.
As ethnonationals, we should be working on rule structures which lead to our separatism and sovereignty for ourselves, blacks, browns and yellows. We do not want to be a part of the same governance; and in fact, we need to be of a separate governance.
It is supremacist to detain migrants, drug users and petty dealers for any significant length of time in prisons - private jails in particular have been cited as being used for the literal supramacist purpose of slave labor.
Ethno-nationals would either repatriate them or work on the means of separatism, physically and legally; i.e., they would honestly admit that in seeing themselves as significantly different from these people, that they want to be separate; and need to separate, as opposed to generating an atmosphere of exploitation and revenge; or the liberal supremacism of integrationist genocide. That only separatism, not heirarchical control within the same governance will allow us to manage our peoples in good faith coordination with others.
As for the trafficking of opioids, cocaine and other drugs - again, rather than a government engaging in a dishonest, covert means of warfare against a people that Jews and right wingers see as a threat (Hispanics and Asians), White governance needs to acknowledge that drugs have long been, though clandestinely, a huge part of Western economies; and what needs to happen instead is an open and honest acknowledgement of the part these drugs play in the medical and recreational economy and as a public health issue - in the need for mental adventure and a certain amount of pleasure on the one hand; and in the need for escape into being, the need to deal with pain, anxiety, depression, boredom and despair on the other hand - particularly regarding the addictive aspects and the anti-social ramifications of abuse that can ensue. Thus, not only dealing with the punishable aspects of drug abuse, but in the social compassion of looking into and dealing with what might be lacking in these peoples lives that has them not seeing better recourse to drug abuse or illegal trafficking.
This would allow for a better management of our own peoples. In addition, this would allow for a fair, non-Jewish, non-right wing negotiation with Asian and South American peoples, as opposed to more brutal exploitation and catastrophic wars in the dishonest interests of Jews and right wingers.