Majorityrights News > Category: European culture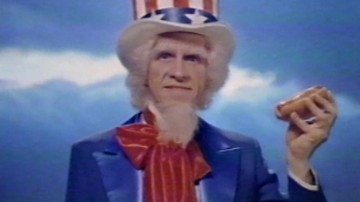 Television: Answering to an even higher authority.
[backing vocals Tina Turner & The Ikettes]
I am gross and perverted
I'm obsessed 'n deranged
I have existed for years
But very little has changed
I'm the tool of the Government
And industry too
For I am destined to rule
And regulate you
I may be vile and pernicious
But you can't look away
I make you think I'm delicious
With the stuff that I say
I'm the best you can get
Have you guessed me yet?
I'm the slime oozin' out
From your TV set
You will obey me while I lead you
And eat the garbage that I feed you
Until the day that we don't need you
Don't go for help . . . no one will heed you
Your mind is totally controlled
It has been stuffed into my mold
And you will do as you are told
Until the rights to you are sold
That's right, folks . . .
Don't touch that dial
Well, I am the slime from your video
Oozin' along on your livin' room floor
I am the slime from your video
Can't stop the slime, people, lookit me go
I am the slime from your video
Oozin' along on your livin' room floor
I am the slime from your video
Can't stop the slime, people, lookit me go
- Frank Zappa, "I'm The Slime"
TV: postmortem on passivity induced runaway destruction, including speculation on zombie effects despite the new dawn of interactive media. It's being a retrospective gives me an excuse to post this older show which I've only seen today for the first time. It's funny as hell. Charlie Brooker is clever. I don't vouch for his politics, am unfamiliar with that.
But as we say goodbye to the hegemonic days of television and the passive acceptance of its audiences of a world they could not interact with nor hope to change, it is worthwhile to take another look back on the days of how the Televitz shaped and manipulated our attention; and to speculate on some of its lingering effects, both on runaway systems in a world unchallenged, and its parallel tropisms in the computer screen, exponentially better though it is in the choice and interaction the mechanisms attached may provide…
"How Television Ruined Your Life"
Parts 1-6, BBC production, 2012, under Youtube license: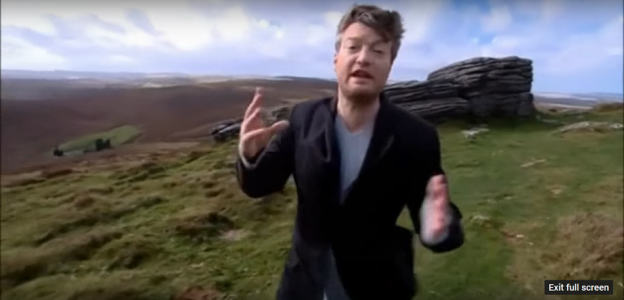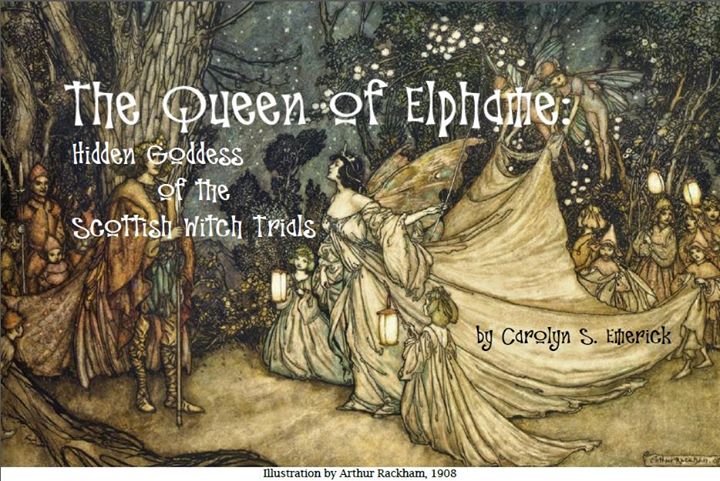 Unfortunately, this conversation is pretty good, intelligent: featuring Carolyn Emerick talking with Tara McCarthy and her weekly panel. While the platform is dubious, they are generating worthwhile feedback. Take what you like and leave the nonsense - e.g. the convenient-for YKW, pro-Trump, anti-"left" position. ..what's-his-name's thing about the Beatles only being popular because they were "a C.I.A. front", whatever, right wingers.
It is to be appreciated - a good take-away in contrast to their standard fare - that Emerick uses the word "liberal" to describe our antagonists.
The Spirit Lives, by

Roy Harper

"Where once were men but now are sheep
- a fiction and far cry,
From planet Earth's proud animal
- who would be you and I
Alas, our forebears drank the cup of poisoned alibi
And made excuses far and wide,
And made God in the sky.

This boogaloo's now round the world
- bad trips for everyone.
No more the man of paradise
Or the Celt of Albion
They queue like burning moths to spread
- the all time viscous lie
You Christians destroyed our tribe
- I'll fight you till I die…."

"The Spirit Lives" - Roy Harper
"I can see no reason at all to change these lyrics" - Mancinblack
How it feels to me is that the walls are closing-in, and the walls are closing-in more every day. You see it all the time: There was a girl, a woman in Sweden, recently, and she was raped by Syrian migrants in her own flat. Now, the evidence was all there, her body was black and blue, there was DNA, there was semen, there was all the rest of it. And the prosecution, the police told her that there wasn't enough evidence for a prosecution, and she killed herself.

Now, we have seen this happen up in Sunderland, with Justice for Chelsea, again, a massive load of evidence, but no prosecutions brought. So, they are closing in, they are closing-in and we are being told that black is white. We have all this evidence and we're being told there's no evidence. We have all these migrant rapes and we're being told there's no migrant rapes. We have what happened in Cologne; and the next day we were told that it has nothing to do with migrants, even though migrants had committed it.

We are essentially living in Orwell's 1984, where we are seeing something with our own eyes and we're told it's not happening. And if we identify it and we dare to speak it, then we are shunned. We have people who are threatened with loss of their livelihood. A friend of mine, Annie the Greek, who some of you who follow me on Twitter might know, has lost her job. She lost her job in the NHS because she refused to apologize for her political opinion.

Now we're in a situation, now take this in, take this in. In the last… I remember twenty years ago, it wasn't like this, it wasn't like this; ten years ago, it wasn't like this; but take it in - we are now at risk of losing our jobs if we say the wrong thing. We are at risk of having our venues closed if we say the wrong thing. We are at risk of going to prison, quite frankly, if we say the wrong thing. That's the situation we're in. It is deathly serious. it really is. And no amount of calling me a far-right fascist is going to change the reality.

- Anne Marie Waters
Essence, "Black Twitter Wants An Invite To Prince Harry And Meghan Markle's Royal Wedding", 27 Nov 2017:

Thanksgiving holiday weekend is over, but Black Twitter is still feeling thankful for Prince Harry and Meghan Markle's surprise engagement news.

Monday morning, Kensington Palace announced that the Royal and Suits actress will marry in the spring of 2018. To say that the Twitter timeline was lit would be an understatement.

From general excitement over the news to plans on how we'd collectively attend the wedding (should our invites not get lost in the mail), there's no stopping the Black Twitter celebrations.

Jasmyn Lawson@JasmynBeKnowing:

Meghan does pass and there are conversations we can have about that, but the reality is she is biological a Black woman who was raised by a Black woman. No one can take that away from her. So Imma celebrate.

Are you as excited for Prince Harry and Meghan's nuptials as we are?

GirlTyler@sheistyler:
We got us a Black princess ya'll. You really can't tell me a damn thing for the rest of the day because it won't matter. Shout out to Prince Harry and Meghan Markle. Their wedding will be my Super Bowl.

1:52 PM - Nov 27, 2017
120 Replies, 2,751 Retweets, 6,838

S. @Samara_Linton:

Prince Harry's future mother-in-law is a black woman with dreadlocks. There are no words for this kind of joy.
11:58 AM - Nov 27, 2017

612 612 Replies
24,545 24,545 Retweets, 97,389

36 year old divorcee, Meghan Merkel (inset, upper left), doesn't wear dreadlocks like her mother (right), but chooses rather to straighten her erstwhile Afro, giving her more of a White appearance.