Majorityrights News > Category: Anthropology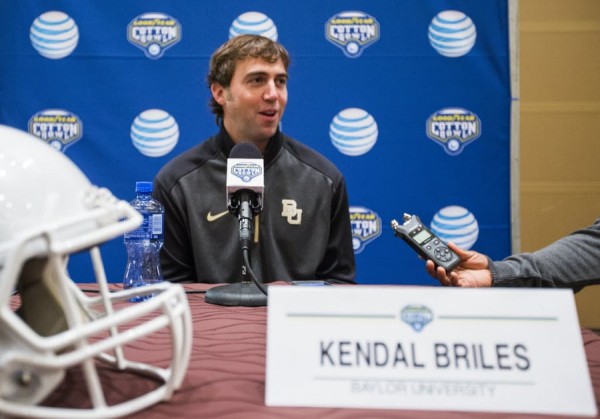 "Do you like white women? Because have a lot of them at Baylor, and they love football players." - Kendell Briles, Baylor College football recruiter, addressing black football prospects.
Washington Post, "Baylor moves to dismiss lawsuit alleging 52 rapes by 31 football players", 29 March 2017:

Baylor moved Tuesday to dismiss a federal lawsuit filed in January filed by a former student who claimed to have been gang-raped by a pair of football players in 2013. In addition, her complaint alleged 52 "acts of rape" committed by the school's football players between 2011 and 2014.

Those numbers were far higher than the eye-opening figures cited by school regents from the report of an outside law firm, which found that 17 women had reported 19 incidents of sexual or domestic assault by Baylor football players since 2011. However, in its court filing Tuesday, Baylor said it "does not agree with or concede the accuracy of Plaintiff's 146-paragraph complaint and its immaterial and inflammatory assertions."

"Baylor moves to dismiss Plaintiff's assault, failure to investigate, and negligence claims because they are barred by the two-year statute of limitations," stated the document, filed with a U.S. District Court that includes Baylor's home of Waco, Tex., in its jurisdiction. The move to dismiss also claimed that the allegations of the woman, referred to as Elizabeth Doe, "do not rise to the level of 'deliberate indifference.' "

Doe alleged in her complaint that on April 18, 2013 — an annual date known as "Diadeloso" ("Day of the Bear") at Baylor and marked by a lack of classes and an encouragement of social interaction — she was raped by two freshman football players, Tre'Von Armstead and Shamycheal Chatman, and that Baylor ignored the situation. She also claimed that her position as a member of the school's female recruiting team, called the Baylor Bruins, contributed to the incident.

"Baylor's recruiting policies and practices, along with the Baylor Bruin football hostess program, directly contributed to the creation of a culture of sexual violence that permeated Baylor and from which Ms. Doe would soon suffer," the lawsuit stated.

The lawsuit also contended that Kendal Briles, a former assistant football coach and son of former head coach Art Briles, told a recruit, "Do you like white women? Because we have a lot of them at Baylor, and they love football players."

[Art Briles says he 'did not cover up any sexual violence' at Baylor]

"While broadly and needlessly impugning the integrity of the many female students who honorably participated in the Bruins organization, Plaintiff does not allege that she herself was ever asked by any Baylor official, directly or indirectly, to participate in the 'good time' recruiting policy that she claims to have existed," Baylor said Tuesday, "nor does she claim that her alleged assault occurred in conjunction with any recruiting activity."

More broadly, the lawsuit claimed that "Baylor football players were responsible for … the most widespread culture of sexual violence and abuse of women ever reported in a collegiate athletic program," adding, "Baylor football under Briles had run wild, in more ways than one, and Baylor was doing nothing to stop it."

"Although Baylor appreciates the sensitivity and seriousness of the issue of sexual assault — a fact demonstrated by its voluntary release of the Pepper Hamilton investigation findings in May 2016 — Plaintiff's inflammatory and immaterial allegations must be disregarded when evaluating whether Plaintiff has stated a claim," the university said in Tuesday's filing.

Former Baylor football player Tre'Von Armstead arrested on sexual assault charges.

Armstead and Chatman were arrested last week and indicted in connection with the 2013 incident. Another former Baylor football player, Sam Ukwuachu, had a sexual-assault conviction overturned last week by a Texas appeals court, with the case remanded for retrial. Two other ex-Bears, Tevin Elliott and Shawn Oakman, have been convicted of and indicted on rape charges, respectively, in an ongoing scandal that has cost the jobs of Briles and other senior Baylor officials and spawned numerous lawsuits.

On Friday, lawyers for 10 women (in addition to Doe) who are suing Baylor for its alleged indifference to their rapes by football players filed notice to subpoena materials from Pepper Hamilton's investigation into the school. "It's long past time for the truth of how senior administrators discouraged and retaliated against the young women for reporting sexual assault," Jim Dunnam, one of the lawyers, said Monday (via the Waco Tribune-Herald).

"We'll never have transparency until they stop saying this was just a football problem," he added. "Every time they say it is just a football problem is further victimization of the over 100 young women who were wronged that had nothing to do with football."
Baylor's Kim Mulkey: "Knock Parents Concerned About Sexual Assault Scandal 'Right In The Face."

DeadSpin, "Baylor's Kim Mulkey: Knock Parents Concerned About Sexual Assault Scandal 'Right In The Face", 25 Feb 2017:

Today was senior day for the Baylor women's basketball team, and rather than spending her time at the mic focused solely on her soon-departing players, head coach Kim Mulkey took a different route.

The storied coach decided to share a few choice words for parents voicing concern over sending their daughters to a place currently being sued for allowing and enabling football players to commit an alleged 52 sexual assaults in four years. Or rather, she shared some instructions for the fans—who cheered her both during and after her speech—telling them that if a parent tells them they won't let their daughter attend Baylor, they should "knock them right in the face."
Related Story at MR: Miscegenating female college students.
The New Observer, "Netanyahu: Race-mixing to Destroy Liberal Jews", 3 Dec 2017:

Israeli Prime Minister Benjamin Netanyahu has reportedly predicted that racial mixing between liberal Jews and non-Jews will wipe out Reform Judaism in America by 2070—and that as a result, the Jewish ethnostate must prepare itself for survival without being supported by the US.

The comments, first reported by the Hebrew-language Makor Rishon daily newspaper in Israel, have highlighted two important facts: firstly, that Netanyahu is acutely aware of the threat to racial identity posed by racial mixing of any sort; and secondly, that the liberal Jews in America are behind the support that country provides to Israel.

In the original report, Netanyahu said that Reform Judaism—which, according to Pew Center estimates, represented 35 percent of American Jews—"would disappear within two generations due to assimilation."

The publication of the report in Makor Rishon caused an uproar amongst Jews in America, and Netanyahu's office issued an oblique denial in a tersely-worded statement which said that the report was "inaccurate and do not reflect the Prime Minister's views." It was significant that the statement did not specifically deny using those words, a tactic often employed by politicians as a way of publicly backtracking from comments.

Makor Rishon's diplomatic correspondent, Ariel Kahana, however, confirmed that Netanyahu repeated the assessment several times in private talks, and that Israel's ambassador to the United States, Ron Dermer, has been heard making similar projections.

According to Kahana's reports, Netanyahu spoke of the scenario of the demise of Reform Judaism as a threat to Israel, saying the Jewish state needs to prepare for a day when it would no longer enjoy the base of support provided today by the Jewish community in the United States.

As the Jewish Telegraphic Agency pointed out, Netanyahu has been criticized by leaders of Reform Judaism "in the United States and beyond" over his government's refusal to implement a compromise that enlarges the space devoted to allowing Jewesses to pray at the Western Wall, as well as its support for a bill that would give the Orthodox Chief Rabbinate formal control over conversions—which would further cement Israel's ban on marriages between Jews and non-Jews.

The JTA makes no reference to the real reason for the split between "left" and "right" wing Jews, namely on how best to present Israel to the outside world.

The JTA also ignored the other elephant in the room—the fact that the Jewish lobby in America and European countries still all support Israel and its racial policies—while vehemently attacking any white people who dare to say that they seek to emulate Israel's plans to protect itself from being overrun by racial aliens.

Netanyahu's assessment that liberal Jews in America will disappear due to racial mixing is based on reportedly high intermarriage rates with non-Jews amongst that community.

This is however unlikely to affect the power of the Jewish lobby, because the Conservative and Orthodox branches of American Jewry—together the majority of Jews in the US—still maintain their Jews-only marriage policies, and will not disappear.

In fact, it is precisely the Orthodox Jews who wield such strong influence over the Donald Trump administration, which is proof in itself that the disappearance of Reform Jews will not dramatically affect the power of the Jewish lobby in America.

As the Israeli Haaretz newspaper reported in April 2017, the "New Jewish Elite of the Trump Age" are the "ultra-Orthodox and pro-Israel Hawks."

Haaretz reported that "among many moves aimed at reversing his predecessor's policies, President Trump recently decided not to make public the White House visitors logs.

"Had they been open, the lists would reveal the profound change 100 days of a Trump administration had brought about to the Jewish community's power structure.

"The atmosphere has changed, at least for us. There's a sense of familiarity and greater receptivity and that makes a better atmosphere," said Abba Cohen, vice president for federal affairs at Agudath Israel of America, a group representing the ultra-Orthodox stream."

The real threat to Jewish power in America will only come when—and if—America tips majority nonwhite, because the Jewish Lobby's power is directly linked to the presence of a majority white electorate—as controlling the electoral choices of a majority nonwhite population will prove much harder to do.
I've published this full article by The New Observer in order to allow the article to build up to this last - crucial - paragraph:
"The real threat to Jewish power in America will only come when—and if—America tips majority nonwhite, because the Jewish Lobby's power is directly linked to the presence of a majority white electorate—as controlling the electoral choices of a majority nonwhite population will prove much harder to do."
It makes a point, inadvertently in all likelihood, and it is a chief point that Kumiko has become vigilant about - that non-Whites who are aware of the JQ, its power and destruction to ethno-nationalism, are being compelled where they are observant, to oppose White advocacy in general (just as the Jews would have it via controlled reaction to cultural Marxism) because it (right-wing reaction) has become engrafted with Jewry and their agenda. The Alt-Right is no relief from this fact; quite the opposite, it is the ultimate in crypsis as it basically has a quid pro quo relation with Jewry's right wing position upon its full ascendancy (approximately following the 2008 American housing bust).
And so, while David Duke, KM, TRS, Mark Collett et al. will continue to make excuses for (((Trump's administration))); some Alt Right tents will bolster their JQ cred by apologetics for Nazi Germany; but generally they will wield the anti-social stigma that Jewry will encourage among Whites; while other tents among their big tent will be in their circuit ready to express their "compassionate side" by running apologetics with and for Lauren Southern, John K. Press, Mike Enoch and Faith Goldy…. in their broader sphere will be Stephan Molyneux, Breitbart, Fox etc.
That is to say, the Alt Right and its perspective against "the left" has been and remains a Jewish trick at the most fundamental, epistemic level of (against) praxis; a trick which non-White and White ethnonationalists alike cannot afford to ignore. For it is the anti-social right, bereft of social accountability in propensity for naturalistic fallacy and unhinged idealism that has precipitated wars catastrophic for everybody except for the ultimate benefit of YKW.
Essence, "Black Twitter Wants An Invite To Prince Harry And Meghan Markle's Royal Wedding", 27 Nov 2017:

Thanksgiving holiday weekend is over, but Black Twitter is still feeling thankful for Prince Harry and Meghan Markle's surprise engagement news.

Monday morning, Kensington Palace announced that the Royal and Suits actress will marry in the spring of 2018. To say that the Twitter timeline was lit would be an understatement.

From general excitement over the news to plans on how we'd collectively attend the wedding (should our invites not get lost in the mail), there's no stopping the Black Twitter celebrations.

Jasmyn Lawson@JasmynBeKnowing:

Meghan does pass and there are conversations we can have about that, but the reality is she is biological a Black woman who was raised by a Black woman. No one can take that away from her. So Imma celebrate.

Are you as excited for Prince Harry and Meghan's nuptials as we are?

GirlTyler@sheistyler:
We got us a Black princess ya'll. You really can't tell me a damn thing for the rest of the day because it won't matter. Shout out to Prince Harry and Meghan Markle. Their wedding will be my Super Bowl.

1:52 PM - Nov 27, 2017
120 Replies, 2,751 Retweets, 6,838

S. @Samara_Linton:

Prince Harry's future mother-in-law is a black woman with dreadlocks. There are no words for this kind of joy.
11:58 AM - Nov 27, 2017

612 612 Replies
24,545 24,545 Retweets, 97,389

36 year old divorcee, Meghan Merkel (inset, upper left), doesn't wear dreadlocks like her mother (right) but chooses rather to straighten her erstwhile Afro, giving her more of a White appearance.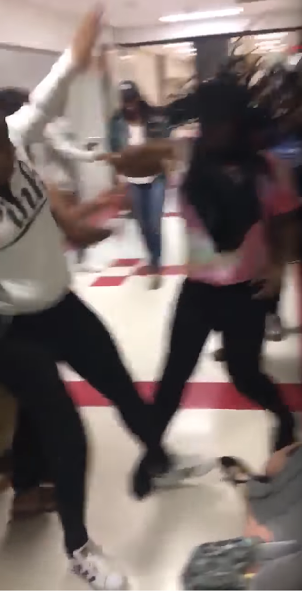 People from outside the United States frequently take a cavalier attitude toward the problem of blacks being imposed upon Whites (and others). They are not able to appreciate that even where you are able to escape temporarily in physical terms, you are still subject to the same rule structures. They are not able to appreciate its one-way reverse discrimination on behalf of a people who you should be able to discriminate against (blacks) for your safety and well being. They get caught up in (((media portrayals))) of your supposed responsibility to compensate for historical discrimination. They tend to add, "well, if you don't like blacks, you can just move to another place in The US." They are ignoring the fact discrimination, freedom of association and movement works one way - on behalf of blacks: absent the capacity to discriminate, i.e. with the anti-freedom from association rule structures of "The Civil Rights Act", its reverse discriminatory provisions of The Consent Decrees and Fair Housing Act will combine with the base bio-power of blacks, their hyper-assertiveness and prolific birthrates to put them everywhere - there is no sufficient White flight. And even where one can physically escape to some White enclave for a while, these right wing and YKW rule-structures and the (((media))) remain looming to leave you no recourse and no peace, ultimately, from the imposition of blacks.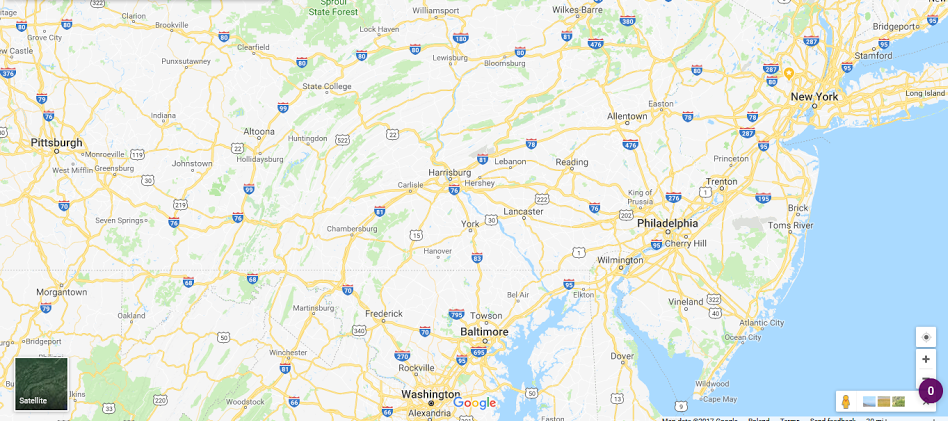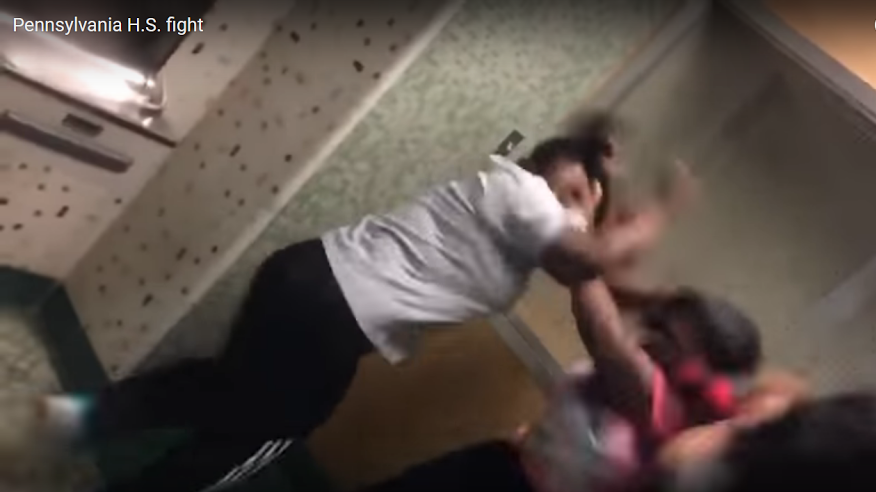 New Observer, "Teachers Flee PA's Nonwhite Schools", 21 Nov 2017:

Around 50 teachers have resigned in the last three months from schools in the Harrisburg, PA, school district, after being forced to flee massed group violence from "students" in the 97 percent nonwhite schools—a portend of what will happen as whites are ethnically cleansed from towns and cities across the country.

According to a report in the Philadelphia CBS Local—which of course ignores the school district's racial make-up—the "teachers in Pennsylvania's capital city are asking for support after a series of violent altercations with students has led to multiple resignations."

Quoting the Harrisburg Education Association President Jody Barksdale, the report says that at least 45 teachers have resigned since July and October, and "more have resigned since then."

Speaking at a school board meeting on Monday evening this week, first-grade teacher Amanda Sheaffer said she "had been hit and kicked by her students."

According to the 2010 Census—which is already nearly seven years old—Harrisburg's white population had dwindled to 30.65 percent, with blacks making up 52.4 percent, Hispanics 18 percent, and others the rest.

However, the school demographic is far more revealing about the ethnic cleansing taking place in that state's capital.

According to the official "Harrisburg School District, 2012 – 2013 District Profile" (which is also four years old), there are a total of 6,311 students at Elementary, Secondary, and High School level in that district.

The breakdown by "Race/Ethnicity," the statistics continue, are as follows:

"African American 64.09%

"Hispanic 26.27%

"Caucasian 3.45%

"Asian 5.36%

"Multi-Racial/Other 0.78%

"American Indian 0.05%"

Even given that "Caucasian" could mean (such as North African, or Arab—or white), it is thus fair to assume that the actual white element of the school population is around three percent.

The official statistics reveal further that there are students from 23 countries enrolled in the district's schools, and that they speak "over 18" languages.

Significantly, the official statistics reveal that the "Adequate Yearly Progress" (AYP—a measurement defined by the United States federal No Child Left Behind Act that allows the U.S. Department of Education to determine how every public school and school district in the country is performing academically) of the Harrisburg school district is sub-standard.

According to the official "Assessment Data: District 2011-12 AYP Status," report, overall the Harrisburg School district has an AYP status of 35 percent in mathematics, 34 percent in reading, 23 percent in science, and 41 percent in writing.

Finally, the official statistics reveal that 57 percent of all the employees in the Harrisburg School District are "Caucasian," 36 percent are "African American," 5 percent are Hispanic, and one percent are Asian and "Multiracial/Other."

The collapse of Harrisburg School District—a decline mirrored in other cities across America after whites had been ethnically cleansed out of those regions—is the latest clear indication of what will happen unless the displacement of white people is not only halted, but reversed.
Anthony McClanahan, 46, a former player for the Dallas Cowboys, is accused of being a suspect in the grisly murder of his wife, Keri "KC" McClanahan, 28, who was found dead in a Park City condominium resort.

Adding another twist, McClanahan, a former college football star before he was signed and then cut by the Cowboys in the 1990s, is also accused of kidnapping his young son in an earlier case. He was identified as a suspect in the murder of Keri in court documents in the earlier case, which occurred in October.

On social media, the couple's photos tell the story of a happy couple devoted to fitness, children, and disaster relief (Keri was the mother of two children, but Anthony was not their father.) However, Keri's sister told a different story to the Tribune.

She told the newspaper that "there had been a history of domestic violence in the relationship," reported the newspaper. "Since Keri and Anthony McClanahan's marriage in January, Keri McClanahan had fled from him a couple of times, her sister said. On one occasion, she returned to her home state of Washington, where her family lives, but later returned to the home she shared with Anthony McClanahan in Arizona.

Recently, Keri McClanahan had 'sought refuge' in Utah, the sister said." According to the Salt Lake Tribune, Keri's sister said that "Anthony McClanahan tried to blame his behavior on injuries he'd suffered while playing football."

In the separate kidnapping case, he was accused in early October of "child kidnapping" in a case in which Anthony McClanahan "is accused of taking his son from school and refusing to release him to the boy's mother," KUTV reported. That case is still pending, but authorities revealed in court documents associated with it that McClanahan had been detained and was a suspect in his wife's murder. Source, Heavy.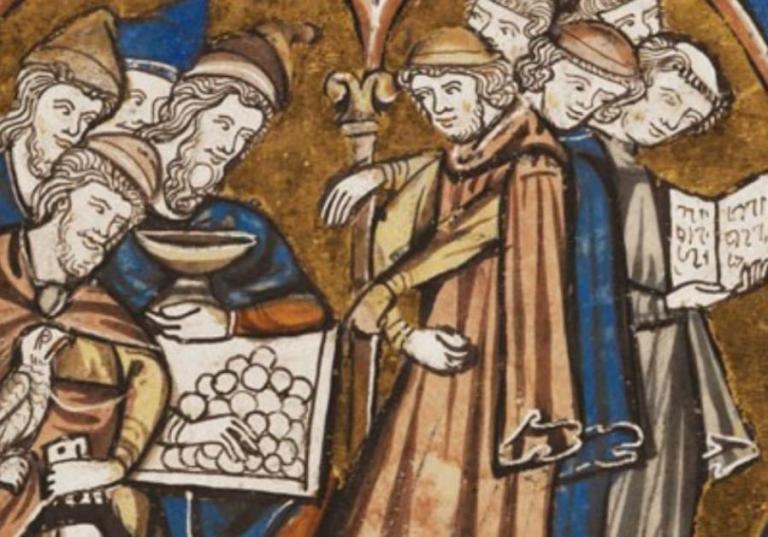 Story of Argobad
contextualizes the case brought against Jez Turner
First, some background on the Jez Turner case -
Europa, "BRITAIN'S VIGILANTE POLICE", 11 Oct 2017:

by Mike Walsh

Britain's most popular ethno-nationalists, supporters and members of the public, face a David and Goliath battle to protest a state-funded race-police force. Contrary to all legal precedents the Shomrim Security Group, with eighty guards, now patrols North London boroughs.

Shockingly, these armed and uniformed Jewish storm-troopers, are said to be the only 'private army on British soil' The patrolling race-police wear state-provided uniforms and cruise the streets in £15,000 patrol cars.

Ostensibly, the purpose of these menacing uniformed Jews, recruited from the Hasidic Jewish community in London, is to police boroughs and to act against what they describe as 'hate crimes'. Such would include criticism of Jewish or Israeli influence. Jewish and Asian groups are trained to make arrests and detain suspects until conventional police arrive.

It is well to reflect how news of a similar ethnic-European police force being sponsored would be greeted. Imagine for a moment, 80 British nationalists, concerned at the number of hate crimes perpetrated by non-Europeans on indigenous Britons, being given special status by the London police.

Shomrim, special Jewish police specifically looking after their community.

The self-appointed nationalist volunteers are trained, equipped and provided with liveried police cars by Britain's largest police force. Patrolling the streets of London this private force, not covered by authority or law, are tasked with identifying the perpetrators of anti-White hate criminals. Merely the suggestion would be considered preposterous. Is Britain the only country that sponsors a race-group private police force?

Jez Turner says: "It's utter disbelief that the Jews of Stamford Hill have set up their own police force which enforces their own Talmudic law on the streets of a White British city."

An anti-vigilante protest group, supported by members of the public, took their protest to the streets.Holding banners reading 'police impersonation is a crime' and surrounded by a large police escort, the group of 50 concerned residents gathered at Lea Bridge Roundabout. Speeches were made by the National Front's Tony Martin and the party's former organiser Martin Webster.

The massive police operation investigating this demonstration has been given the name Operation Saurus (reptile). Police officers openly admitted that it was carried out at the order of the far-left Jewish Community Security Trust (CST).

Mr Turner says, "All politicians are nothing but a bunch of puppets dancing to a Jewish tune, and the ruling regimes in the West for the last 100 years have danced to the same tune. Let's free England from Jewish control."

Britain's Crown Prosecution Service (CPS) is set to prosecute the founder of the London Forum debating society for alleged anti-Semitism after a Jewish group mounted an unprecedented challenge to their original decision not to prosecute.

The CPS case is likely to collapse as it is based on Article 17; European Human Rights Convention that says protection is not extended to 'those who would destroy that right'. It is unlikely that the organiser of an ad hoc debating society could be guilty of such a wacky bizarre allegation.

Why worry, lawyers will get richer, media will be enriched by anti-White propaganda, the political elite seen as tonguing the right backsides; the taxpayer pays for the repellent anti-White Carnival of Clowns.

When asked his reaction to the CPS decision to retreat under Jewish pressure, Jez Turner smiled and said: "Looks like I may be going away for a while, a free vacation at Her Majesty's pleasure. But whatever happens, I'll have a show trial first. And I'll make sure that I give them a show and go down fighting!"

The mask of liberal democracy is slipping away. As anger rises over mass immigration to the West, so the authorities will be resorting to ever more desperate methods to stifle dissent. The greatest consciousness-raising resource of the last twenty years may be lost to us.
Independent, "Crown Prosecution Service to review decision not to prosecute prolific anti-Semite", 8 Feb 2017:

Jez Turner's case re-examined after 13-month campaign against him.

Crown Prosecution Service has agreed to review decision not to prosecute far-right activist known for making vitrolic speeches against the "Jewish world order".

Jeremy Bedford-Turner's case will be re-examined following a 13-month campaign.

In a July 2015 speech to an "anti-Shorim" rally on Whitehall, Jeremy Bedford-Turner said "all politicians are nothing but a bunch of puppets dancing to a Jewish tune, and the ruling regimes in the West for the last one hundred years have danced to the same tune."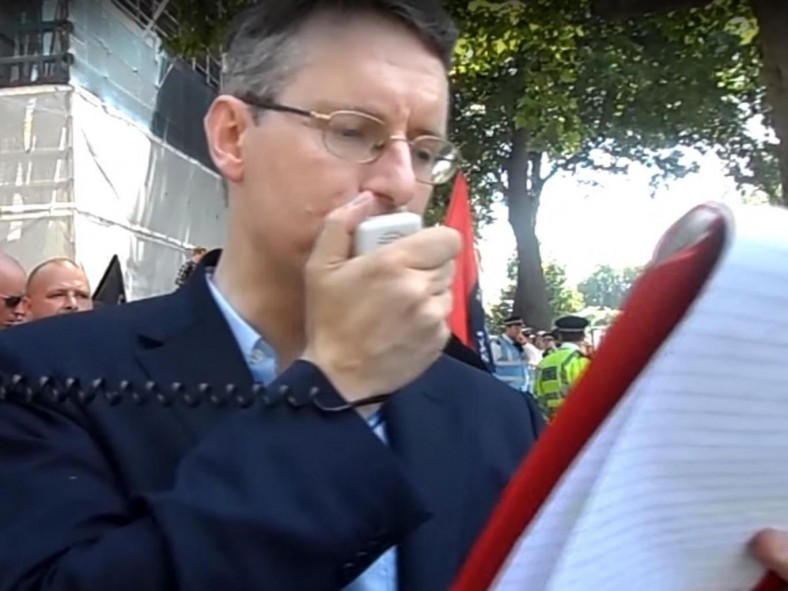 Jez Turner addresses small protest outside Whitehall
July 2015
"Agobard of Lyon and The Origins of the Hostile Elite"

Andrew Joyce, Ph.D., Occidental Observer, 2 Nov 2017:

As part of the introduction to my forthcoming volume of essays, Talmud and Taboo, I've included an overview of key developments in the historical relationship between Jews and Europeans. During the course of this overview I emphasize the historical suppression of European responses to Jewish group behavior, an important and perennial aspect of Jewish-European interactions. This suppression/taboo, as a thing in itself, tends to be less explored and understood when compared to the attention devoted to more obvious manifestations of Jewish influence (e.g. assertive action in influencing immigration control), but consideration of it is crucial to a complete understanding of Jews as a hostile elite. A working theoretical definition of what is meant by "Jews as a hostile elite" is of course also necessary, and is taken here as the implication not only that Jews have historically been opposed/hostile to the interests of the European masses, but also that Jews have had direct access to political power, or significant levels of influence over European elites in possession of it. While writing the introduction to Talmud and Taboo I was primarily concerned with the origins of the Jewish acquisition of this power or influence in Europe, the mode of its expression, and its evolution over the course of centuries. Due to restrictions of space in the introduction to Talmud and Taboo, I want to take the opportunity here to expand on one such example.

To date, our best understanding of modern Jewish political strategies in the context of the "taboo" can be found in Chapter 6 of Kevin MacDonald's Separation and Its Discontent: Toward an Evolutionary Theory of Anti-Semitism, titled "Jewish Strategies for Combatting Anti-Semitism." One section deals with "Political Strategies for Minimizing Anti-Semitism." MacDonald notes that Jews have been flexible strategizers in the political arena, buttressed by an IQ substantially above the Caucasian mean, and argues that the foundations for Jewish influence are wealth, education, and social status.[1] Today, Jews apply this influence in order to stifle negative discussion of their group, and at times to stifle any discussion of Jews at all. MacDonald points out that this is normally done via extensive communal support for "self-defense committees," which are a feature of every Diaspora population. These committees invariably lobby governments, utilize and influence legal systems, produce pro-Jewish and pro-multicultural propaganda, and fund pro-Jewish candidates or initiatives. Another of their vital functions has been to monitor and expose "anti-Semites," and to use legal systems in order to exact individual punishments, thereby making an example of individuals and thereby imposing a deterrent atmosphere on the rest of the population.

It almost goes without saying that in the modern era Jews have been very successful in making anti-Semitism a disreputable and unsavory enterprise. Perhaps more than any other shaming device, accusations of anti-Semitism can be socially and professionally devastating. Academic studies which argue that anti-Semitism has a rational and understandable basis, such as MacDonald's work, are monitored and excluded from scholarly discourse in an unceasing effort to maintain Jewish control over narratives concerning their group and deflecting antagonism to it. A foundational idea underpinning the creation of this most modern taboo is that anti-Semitism is a personal flaw indicative or psychiatric disorder and a social aberration, epitomized by the writing of the Frankfurt School of Social Research. Despite achieving an almost monolithic position in the public mind of most European populations, it is particularly noteworthy that such conceptualizations of anti-Semitism as an irrational and inexplicable form of psychosocial illness are extremely recent, having been developed only in the last sixty years by a cast of Jewish intellectuals—particularly those at the nexus of psychoanalysis and the Frankfurt School.

This reframing of European understandings of anti-Semitism has been due not only to Jewish influence in academia, the media, and the development of social policy, but also to a general ignorance among Europeans of the historical experiences of their ancestors. Europeans cannot come to terms with the issue of Jewish influence purely by confronting its contemporary manifestations – they must engage with the experiences of their forebears, and understand how and why they viewed Jews as a hostile elite.

All of these considerations led to me to one question: when and how did this "hostile elite" begin? Although Jewish influence was noted during the life of the Roman Empire, I excluded this period from my deliberations for a number of reasons. The first was that I wanted a close contextual proximity to present conditions; in other words, as a bare minimum I felt it necessary that I should find an early example of Jewish influence that still mirrored enough features of the modern experience to be broadly valid in comparison. Despite a proliferation of expatriate communities, during the Roman Empire, or at least until the sack of Jerusalem by Titus in AD 70, Jews could be considered as predominantly a national people rather than a Diaspora. It could thus be argued that relations between the Roman Empire and Jewish populations could on some level be understood within the framework of traditional diplomacy and power relations.

It was only after Rome's demolition of the Second Jewish Commonwealth in the first century that the Exilic period ushered in significantly novel forms of Jewish political activity. These political activities also became uniform, with Amichai Cohen and Stuart Cohen noting of the new Diaspora: "Notwithstanding variations dictated by vast differences of location and situation, all Jewish communities developed and refined a remarkably similar set of broad [political] strategies."[2] The second reason is related to the first in the sense that this set of Jewish political strategies had to be present in a broad geographical area of Europe. This breadth of geographical dispersion, and the subsequent extension of Jewish interactions with European populations, only occurred after the fall of the Roman Empire. A third and final reason for omitting the period of the Roman Empire was that my precondition of close contextual proximity required that the nation states of today, at least in their prototypical form, should be broadly recognizable. Finally, the Jews of Visigothic Spain, although wealthy, powerful, and incredibly hostile, have been discounted due to their failure to establish a relationship with Visigothic elites. This failure most notably resulted in the Jews providing assistance to a replacement elite — Muslim invaders.[3]

The set of "broad political strategies" referred to above requires further elaboration. Lacking a state, and insistent on remaining apart from their host nations, Diaspora Jewish populations developed an indirect and at times highly abstract style of politics in order to advance their interests. In Jewish sources it became known as shtadtlanut ("intercession" or "petitioning"), and represented a personal and highly involved form of diplomacy or statecraft that, in the words of the Cohens, "prioritized persuasion."[4] In the modern era we are familiar with such shtadlans as the Anti-Defamation League, and AIPAC. These bodies claim to represent all Jews, and the interests of all Jews, and do so when interacting with, interceding with, or "persuading" host nation governments or other arms of the White elite. However, the shtadlan as a large formal body or committee is a relatively modern development, and was a necessary response to the end of absolute monarchy at the beginning of the nineteenth century (and the corresponding rise of parliamentary democracy and the modern state). Prior to c.1815, Jews often pursued their interests via a small number of very wealthy and "persuasive" individual shtadlans who would form personal relationships with a king, prince, or other powerful members of the European elite. This was most pronounced during the Early Modern period when Hofjuden, or Court Jews, negotiated privileges and protections for Jews with European monarchs. An excellent example is that of Daniel Itzig (1723–1799), the Court Jew of Kings Frederick II the Great and Frederick William II of Prussia, who used his wealth and influence to persuade these monarchs to abolish many restrictions on Prussian Jews and grant them a succession of privileges. Put simply, the concentration of power in individuals meant that Jewish interests could also be negotiated by individuals.

However, although we may still see echoes of the old shtadlans in individuals like George Soros or Sheldon Adelson, the dispersal of political power following the collapse of the absolute monarchies required a greater number of Jewish "persuaders," thus necessitating the development of the modern Jewish "diplomatic" organization. Of course, the majority of these modern bodies vigorously deny their "diplomatic" or political function, preferring to style themselves as "self-defense" bodies or similar abstractions. Writing on the subject of shtadtlanut Samuel Freedman has argued that Jews have "become wedded to a "crisis model" in community-building, in which either Holocaust commemoration or opposition to anti-Semitism are the raison d'etre for the largest communal organizations, from the Simon Wiesenthal Center to the American Jewish Committee." This masking of deeper political interests should be seen as combining deception (of Europeans) and self-deception (among some Jews) in the broader Jewish strategy, or at least as a device designed to boost the recruitment of "persuaders." Jews (at least those not consciously engaged in deception) and Europeans are thus led to believe that such bodies are necessary to defend and protect a vulnerable community in crisis, when in fact their primary function is to advance the interests of an extremely wealthy, culturally invulnerable, and politically powerful community — a hostile elite.

Story of Argobad

contextualizes the case brought against Jez Turner

In searching for the origins of the hostile elite I was therefore looking for the earliest possible example of a Diaspora Jewish community in which shtadtlanut was in evidence — the obtaining of privileges and protections from a European elite, contrary to the interests of the masses of a given European population. Although I would very much welcome further suggestions from readers, the earliest convincing case that I have come upon concerns that of the Carolingian dynasty during the lifetime of Archbishop Agobard (c. 779–840).[5] Agobard was a Spanish-born priest and archbishop of Lyon during the Carolingian Renaissance. A fearless controversialist, Agobard gained fame and notoriety during his lifetime — and a place in posterity — by expressing his opposition to Jewish political influence in the Frankish kingdom. Agobard's Spanish origins are important. Bernard Bachrach notes that Agobard would have been very much aware of the scale and impact of Jewish influence, writing that "Agobard was born and raised in the Spanish March and Septimania where the Jews were extremely powerful. … He was aware of the power that the Jews of the Narbonnaise had exercised for centuries."[6]
Poland is correct to denounce Richard Spencer in his neo-Molotov-Ribbentrop larp.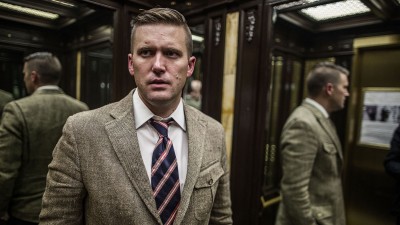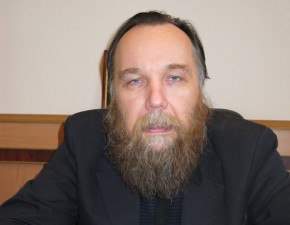 While the Polish government is not perfectly articulate of its reasons to denounce Richard Spencer for his advocacy of a counter productive world view, they are not far off the mark and not wrong to reject him either.
Typical of American right wingers, Spencer is nursing a neo-Germanophilic world view, overly sympathetic to the German imperialism of the world wars (and antagonistic to Great Britain's 'interference'), with a new twist that would larp and valence a re-empowered German / Russian axis - i.e., a newly got up Molotov-Ribbentrop agreement for an "imperium", i.e., imperialism that would run rough shod over the interests of many necessary allies - Hungary rejected him for the same reason Poland rejects him for the same reason Britain rejected him for the same reason Japan would reject him (for the same reason all of Asia would reject him for the same reason Zionism embraces him, for the quid pro quo reasoning that comprador wielding right wing enterprises embrace him) etc. - while his larped empire (Lisbon to Vladivastok) would be governed by whom? Apparently he would depend heavily on working with Jewish interests to facilitate (maneuver) his Russo-Germanic grand civic Euro larp, in Duginesque delusion of grandeur - a delusion coddled by ((())).
News Week, "Richard Spencer Is Too Racist for Poland's Right-Wing Government", 27 Oct 2017:

Poland's right-wing government doesn't want white supremacist Richard Spencer to visit the Eastern European country, calling him a "threat" to democracy.

Spencer was scheduled to speak at a conference organized by Poland's far right to celebrate Polish Independence Day on November 11, but the country's Foreign Ministry condemned the alt-right leader, whose condemnation of diversity has found support among neo-Nazis, whose ideological predecessors invaded Poland and killed millions during World War II.

"As a country which was one of the biggest victims of Nazism, we believe that the ideas promoted by Mr. Spencer and his followers could pose a threat to all those who hold dear the values of human rights and democracy," the Polish Foreign Ministry said in a statement, adding that Spencer's views are in conflict with Poland's legal order.
Poland is not beyond criticism in its brand and particular expressions of nationalism, but Richard Spencer is highly dubious in his imperial larp; and the Poles are correct to denounce Spencer and like apologists for the imperialist aspirations of Nazi Germany and the casualties it left in the wake of its aspired imperialism, relevantly in this case, the Poland that came back not as "a gift of Woodrow Wilson", but through the endurance and perseverance of Polish nationalism through 123 years in exile during the tri-partition; and then again through 50 years in exile during the Nazi and Soviet regimes.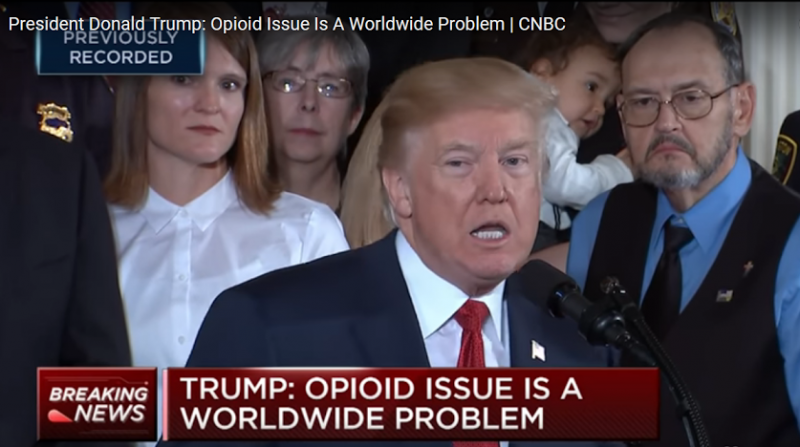 It is significant that Trump has declared his campaign against the opioid issue a worldwide problem.
It is a reflection of dishonesty and supremacism as opposed to a move toward ethnonational coordination.
A preliminary matter of suspicion has to do with resources being devoted to criminal enforcement rather than public health.
In particular, resources as such are not necessarily being devoted even for the public health management of the poor White communities impacted. But rather toward a covert means to deal with blacks and browns though criminalization; while resources will be devoted to foreign browns and yellows to a lesser extent through criminalization, but to a greater extent through politicization - their being seen as engaging in a covert war of drug trafficking - a depiction which could then mutate into broader, more explicit wars, markedly in Asia.
This comes back to dishonesty and supremacism as opposed to White Nationalism, which is supposed to represent ethnonationalism for European peoples.
As ethnonationals, we should be working on rule structures which lead to our separatism and sovereignty for ourselves, blacks, browns and yellows. We do not want to be a part of the same governance; and in fact, we need to be of a separate governance.
It is supremacist to detain migrants, drug users and petty dealers for any significant length of time in prisons - private jails in particular have been cited as being used for the literal supramacist purpose of slave labor.
Ethno-nationals would either repatriate them or work on the means of separatism, physically and legally; i.e., they would honestly admit that in seeing themselves as significantly different from these people, that they want to be separate; and need to separate, as opposed to generating an atmosphere of exploitation and revenge; or the liberal supremacism of integrationist genocide. That only separatism, not heirarchical control within the same governance will allow us to manage our peoples in good faith coordination with others.
As for the trafficking of opioids, cocaine and other drugs - again, rather than a government engaging in a dishonest, covert means of warfare against a people that Jews and right wingers see as a threat (Hispanics and Asians), White governance needs to acknowledge that drugs have long been, though clandestinely, a huge part of Western economies; and what needs to happen instead is an open and honest acknowledgement of the part these drugs play in the medical and recreational economy and as a public health issue - in the need for mental adventure and a certain amount of pleasure on the one hand; and in the need for escape into being, the need to deal with pain, anxiety, depression, boredom and despair on the other hand - particularly regarding the addictive aspects and the anti-social ramifications of abuse that can ensue. Thus, not only dealing with the punishable aspects of drug abuse, but in the social compassion of looking into and dealing with what might be lacking in these peoples lives that has them not seeing better recourse to drug abuse or illegal trafficking.
This would allow for a better management of our own peoples. In addition, this would allow for a fair, non-Jewish, non-right wing negotiation with Asian and South American peoples, as opposed to more brutal exploitation and catastrophic wars in the dishonest interests of Jews and right wingers.