Majorityrights News > Category: Anthropology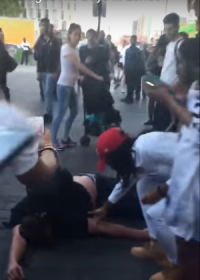 In what is becoming a "no-go zone" for Whites in East London, a group of blacks savagely beat two Whites passing through; one White is seen sprawled unconscious while blacks gather around to snap pictures of him in his helplessly beaten, unconscious state. The few Whites passing by the event do nothing and offer no help; except for one White guy who runs interference for the second victim at the end of the sequence.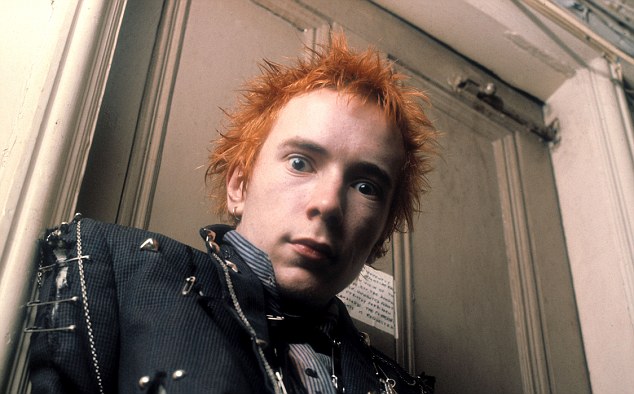 A liberal, not a leftist
MjolnrMagazine, "WHY JOHNNY ROTTEN CAN GO F*** HIMSELF", 13 April 2017:

Never mind the bollocks, although it's very difficult where John Lydon is concerned. John Lydon, once styled Johnny Rotten, suddenly jumped onto the Brexit and Trump bandwagons and into the headlines a couple of weeks back, which caused a bit of a stir among the chatterers of society. Over the past forty years, Lydon has been groomed as a cultural ambassador by those in power, while playing the old game that he is somehow an anti-establishment rebel. The unfortunate thing is that many on the Alt Right - rather like what happened with Donald Trump - seem to have been taken in by him, so let us take a look at this new 'hero' and the cultural movement known as punk at large, which John Lydon as Johnny Rotten represented.
This could be a good article if corrected for the Jewish red cape and its misdirection into rightism or the "no left (social unionization) or right" reaction by contrast. I will add some annotation that would have helped a better telling of the story.
Let us begin with Lydon's origins and rise, for these are intertwined with the punk phenomenon at large. Lydon's immediate heritage is Irish, hence the title of his autobiography: Rotten: No Irish, No Blacks, No Dogs - the title being based on a typical sign on properties to let in the 1950s. The 'No Irish' part, which may look strange to us today, can be explained by the IRA terrorism of the time and also by the behaviour of Irish gypsies, otherwise known as Travellers. I remember in the good old days before political correctness, many public houses and inns would have signs on the entrance saying 'No Travellers'.

It is clear, then, from the book's title that he identifies his own purported second-class citizen status with that of the Negro, who, at the time of Lydon's birth, had only been in the country in any meaningful sense for barely a decade. This has extended to raising his elderly wife's half-caste grandchildren like a good little cuck. He has always identified himself with the Other and has an Irish rather than British passport to foreground his at least civic otherness. He therefore also identifies himself as working class in a Marxian sense, his idea of working class as being antagonistic to traditional British and even European norms. He talks about being purportedy working class at every given opportunity.


(((McLaren))), the YKW behind punk and its "ideology"

Certainly, his parents were working class, but is Lydon? There are two ironies here: the first is that he has married Nora Forster, a German publishing heiress fourteen years his senior; the second is that he has never done a working-class job in his life, manager Malcolm McLaren having turned him into a pop singer at the age of eighteen. Lydon is as bourgeois as they come. Indeed, it is telling that the venue for the very first Sex Pistols concert was St Martin's Art College, about as middle-class as one can get. I must point out that I have nothing against anyone who is born into one class or another, but John Lydon has spent his entire life sneering at the middle classes despite his own bourgeois existence.

As regards that sneer - and the sneer worn by punks in general - one must look at the chief architect of punk rock itself, Malcolm McLaren. Born into a family of Jewish diamond merchants on his mother's side and raised by his Jewish grandmother, McLaren was heavily influenced at art college by the Situationist avant-garde movement, led by French Communist Guy Debord and his Jewess wife Michèle Bernstein. On the artistic level, Situationism was a Leftist attack on the arts through absurdist or provocative happenings that deconstructed traditional norms and underpinned the May 1968 cultural revolution in France and Germany. The ultimate goal was to normalise the idea of a dictatorship of the proletariat.
We need to pause in the article here. Whenever you see a situation where Jews, Whether Marx, The Frankfurt School or McLaren, are defining a movement, its terms and their deployment, that should send up immediate red flags that the protection and interests of the native European nationalist union is not at heart - on the contrary, coalitions and anarchist forces are being drummed-up to attack these interests, terms are being reversed from their normalizing semantic content in order to confuse - the leftist unionization for fair treatment of workers; to protect them against scab labor (including migrants), to allow them to function unexploited alongside other vital functions/roles of society, is absurdly confounded with liberalism - with scabbing, dissolution of accountability, degeneracy of vital functions - not all of which can be captured by a "dictatorship of the proletariat" - a non genetic, economic group by Jewish design; and in opposition to the genetic union of the nation by contrast. That said, lets continue to look at the Jewish boondoggle against native nationalism that was Punk…
McLaren's store

Starting with the shop that became SEX, a fetishwear retailer co-managed with fashion designer Vivienne Westwood, McLaren applied this ideology firstly to clothing and then to music. Clothing included t-shirts with two homosexual cowboys naked from the waist down and red leather fetishwear emblazoned with the hammer and sickle for the New York Dolls. John Lydon, a young nihilistic eighteen-year-old without any discernable talent but self-defined by what he hated, fit the bill perfectly for McLaren's new musical project. Lydon could not sing a note in tune, but this was a plus point, as was his green hair, overall ugliness and 'I hate Pink Floyd' t-shirt.

The story of Glen Matlock within the band is interesting. The only member who could actually play to a good level, he was ousted when McLaren caused friction between Matlock and Rotten. This made way for the talentless drug addict known as Sid Vicious. Matlock co-wrote all but a handful of the band's songs and was just too good for a band with the intention of marketing crap to the masses. McLaren also set up post-punk band Bow Wow Wow, with its thirteen-year-old half-caste lead singer, Annabella Lwin, born Myant Myant Aye to a Burmese father and English mother. Lwin appeared naked on Bow Wow Wow's debut album as McLaren assaulted traditional norms with miscegenation and child pornography. You will never watch the video to McLaren's single 'Double Dutch' in the same way again.

Lydon is very fond of telling how he exposed Jimmy Savile as a paedophile. It is interesting though that he has tried to ban the recording of his comments back in 1978 from public usage in order to sell them as part of his latest album. Ever the altruist. He has also always been suspiciously quiet about his own ex-manager McLaren's involvement in the world of paedophilia. Financed by both the BBC, under the auspices of (((Alan Yentob))), and EMI, in 1980 McLaren began creating an ostensibly music-related magazine that would be a more risqué version of Smash Hits, which had just been launched two years previously. In reality, the publication, originally titled Playkids, but then changed to Chicken, would serve to get child pornography into the mainstream. McLaren attempted to get the aforementioned Annabella Lwin to do a full-frontal nude shoot, but after she became distressed and tearful, brought in a replacement thirteen-year-old girl. Fortunately, enough concerns about the magazine ensured its shelving.

Punk rock was essentially a perversion of pub rock for middle-class Leftists.
Correction: Punk rock was perversion of pub rock as a vehicle to enlist naive/disingenuous middle-class liberals into rebellion against native nationalism.
For all the talk of it being a roots, working-class movement that 'just sprang up', it was in reality orchestrated by middle-class communists, who used a (sometimes miscegenated) underclass rabble as a musical battering ram against traditional norms. Pub rock, with bands like early Slade, Captain Beefheart, The Who and The Sensational Alex Harvey Band, was what punk rock purported to be.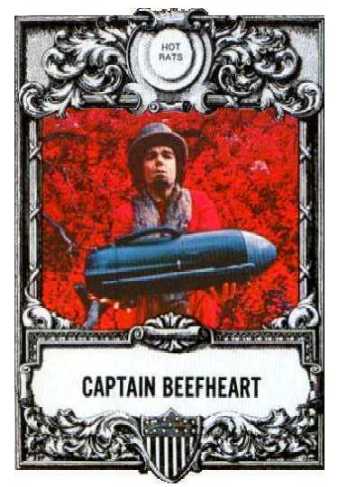 I've seen both the Who and Captain Beefheart, have enjoyed them both - particularly Captain Beefheart on album - but they shouldn't be accorded undue philosophical significance and authenticity (as they tend to be accorded).
Incidentally, my father rated the latter as the best live band he had ever seen. Bands like the Sex Pistols were fawned over by the Leftist media
Fawned over by the Jewish and (what is for us) liberal media.
and catapulted into the mainstream, while Beefheart and Harvey remained genuinely underground.
Beefheart's producers tried very hard to make him a commercial success; it wasn't in his nature to be commercial - it was just the opposite.
And therefore I say to Johnny Rotten in a style he might appreciate: Go fuck yourself, you fake posturing establishment shill.
That I can agree with. Good ending to the story.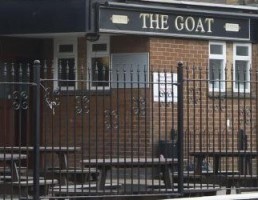 #6: What color the attackers were: Jez - "The Goat Pub, where the attackers of the Kurdish Iranian (asylum seeker) came from serves Zambian food and is known as 'a black pub."
James Fulford, VDare - "While it is occasionally a den of iniquity like the Star Wars Cantina, it is less multicultural than that famous tavern, and the licence holder is named Ngoma…

Yes, the Goat, while it claims to be a family friendly pub, is a family friendly Zambian pub, and its customers are mostly black."

Illustrations by Sophia den Breems

"Why Trump's ties to Russia would be way worse than Watergate"

- Sarah Kendzior, Flyover Country Correspondent, 30 March 2017:

At 5:25 am on Monday, March 20, Donald J. Trump logged onto Twitter and wrote: "James Clapper and others stated that there is no evidence Potus colluded with Russia. This story is FAKE NEWS and everyone knows it!"

Hours later, at a congressional hearing assembled to investigate foreign interference in the 2016 presidential election, FBI director James Comey confirmed the FBI probe into Trump's ties to Russia that same day. Comey confirmed that Trump and "individuals associated with the Trump campaign" had been under investigation for Russian collusion since late July, and that the investigation was still ongoing.

Contrary to Trump's assertion, this statement was not "fake news," nor was it news at all to those who had followed the Russian interference story since it broke last summer.

In August 2016, former Democratic Senator Harry Reid implored Comey to reveal information about Russian interference that he said "is more extensive than is widely known and may include the intent to falsify official election results," adding that the public had the right to know before the November election. Comey responded, notoriously, not by revealing that Trump was under FBI investigation, but by implying that Hillary Clinton was, in an "October surprise" faux email scandal that was retracted only after the rumor had damaged her campaign.

Reid wrote to Comey again in late October and reemphasized the Russian threat: "It has become clear that you possess explosive information about close ties and coordination between Donald Trump, his top advisors, and the Russian government – a foreign interest openly hostile to the United States, which Trump praises at every opportunity… and yet, you continue to resist calls to inform the public of this critical information."

After Trump won, calls for an investigation into Russian interference began in late November, led by Republicans like John McCain and Lindsay Graham as well as Democrats like Elijah Cummings, Maxine Waters, and Adam Schiff, the latter of whom led the interrogation of Comey and NSA head Michael Rogers at the March 20 hearings. Though it has falsely been portrayed by both the Trump administration and some media outlets as a Democrat-led witchhunt, Russian interference in the election was always a bipartisan concern. Any threat to both national security and sovereignty is a bipartisan concern, and the reluctance of the Trump administration to cooperate with the investigation has long been an ominous indication of his limitations and loyalties.

Instead of watchdogs, we have lapdogs

If you were the president of the United States, sworn under oath to protect and serve the public, wouldn't you want foreign interference in your campaign to be investigated – at the very least, to prevent the recurrence of similar actions?

Or would you try to impede the investigation, by smearing those who seek it (among them intelligence officials, legislators, and reporters) and by installing officials who either benefit from the Russian relationship (like Secretary of State Rex Tillerson), seem selected in order to obfuscate the Russian relationship (like Attorney General Jeff Sessions), or both?

Trump chose to assemble an administration designed to cover up and aid his shady dealings with the Kremlin, leading to an administration so spectacularly corrupt and inept it has no corollary in US history.

Here's where it currently stands:

The President is under investigation for colluding with a foreign power. He is being investigated by an oversight committee, the head of which, Republican representative Devin Nunes, has functioned less as a watchdog than a lapdog, providing information about the investigation of Trump to Trump in a breach of protocol. And this was not Nunes' only misdeed: he was also present at a January meeting between Turkish officials and Trump's former National Security Advisor, Michael Flynn, who in February resigned in disgrace after being revealed to be working secretly for the Turkish and Russian governments for millions of dollars.

In short, the US has employed a president suspected of treason, an oversight committee head who refuses to do oversight, and a national security advisor who undermined US national security.

The Trump clan and the Russian spy recruiter

Unfortunately, that's only the beginning. There is also attorney general Jeff Sessions, who has had to recuse himself from the Russia interference investigation because he is implicated due to multiple meetings with Russian ambassador Sergei Kislyak during the campaign. (Sessions is not alone; Kislyak, rumored to moonlight as a spy recruiter, also met with Flynn, Trump's son in law Jared Kushner, and Trump, though all have mysteriously foggy memories of these encounters.)

Then there's Secretary of State Rex Tillerson, recipient of an "Order of Friendship" medal from Vladimir Putin, who does not seem to know why he is even in office, admitting this week, "I didn't want this job, my wife told me to do this." Unfortunately, Tillerson came to that revelation only after inflaming military tensions with North Korea.

On top of that, the Trump administration contains a burgeoning and possibly illegal nepotistic dynasty (Jared and Ivanka, currently getting security clearances and White House office space despite no experience in government)....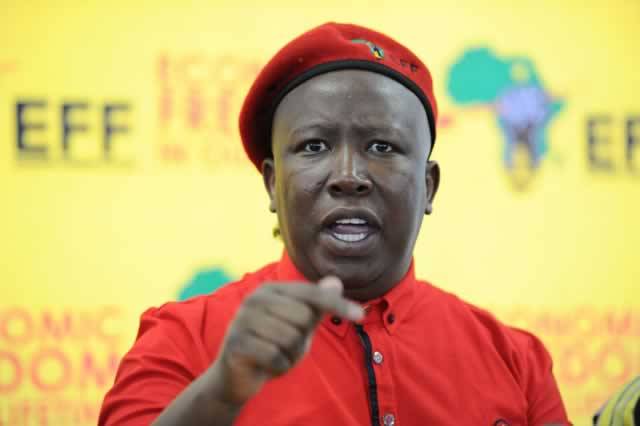 Julius Malema
URGENT: Suidlanders Reach out to Americans to Stop South African White Genocide. Source: occidentaldissent.com, Mar 16, 2017:

For a few days now, I had been getting calls from an unfamiliar number. I assumed it was just a solicitor trying to sell me something. After what seemed like the second or third time I have been called from this unknown number, I answered the phone this morning.

It turns out that I was being contacted by a South African group called the Suidlanders. A trusted comrade in the movement had given them my number. They are in the United States on a speaking tour to raise awareness about the rapidly worsening situation for Whites in South Africa. The Suidlanders are essentially the South African equivalent of our doomsday preppers except that they are prepping for the very real possibility of a Zimbabwe-style White Genocide.

None of what I was told by the Suidlanders this morning came as a surprise. I've been blogging about South Africa for years now. In recent months, I have written about the White ghettos, the black-on-white crime, particularly the horrific murders, and the news that President Jacob Zuma had thrown in his lot with Julius Malema and was calling for a united black front to dispossess White landowners. I've already written about it twice on my own initiative urging President Trump to intervene in South Africa and Congress to impose economic sanctions on South Africa.

So anyway, I was told the situation in South Africa is even worse than I thought. The ANC is losing power in South Africa after a 23 year reign. They are responding by scapegoating the White community for South Africa's problems. A civil war is a real possibility. The Suidlanders believe that a full blown crisis could be upon the White community within a month or two. They are over here to raise money in the event that they have to implement their Emergency Plan.

Here are some things you can do to help:

1.) Contact your representatives in Congress and urge them to impose economic sanctions on SA. I've already done so.

2.) Publicize this story on social media. Let's get the word out on Facebook, Twitter, YouTube. If you have a platform or radio show, contact the Suidlanders at .(JavaScript must be enabled to view this email address) to arrange an interview to discuss the situation in South Africa.

3.) If you support the South African cause, consider donating to the Suidlanders through their website.

4.) Pressure the Trump administration to intervene in South Africa. We made refugee crime in Sweden a big story. The South Africans are in much greater need of our help.

5.) Create buzz about this issue so it will enter the news cycle. Talk to your friends about it.

Note: Check out the podcast the Suidlanders did with Jared Taylor. If you are pressed for time, skip ahead to the 29:00 minute mark to get to the gist of the situation.
* Apartheid did apparently leave Asians to fend for themselves against Black Africans - and it is the reason many fled to The UK.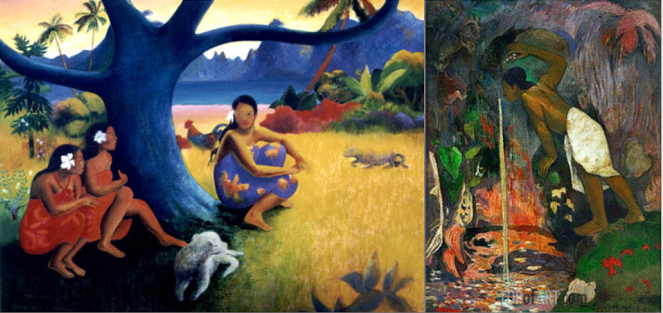 I may have sold Gauguin short in terms of his ethnographic conscientiousness. I'd been citing him as an example of the "artistic genius" who wasn't worth it for his moral failing. There is still a good measure of truth to that, but he may not have been quite as heinous and without effort to be considerate as I had thought in terms of concern for what is important to other people - at least those of Tahiti and their culture. My line had been that as an artist he is as satisfying as any to me, nevertheless as a man who infected who knows how many native girls with syphilis, he was a killer. His art, no matter how good, not worth that behavior.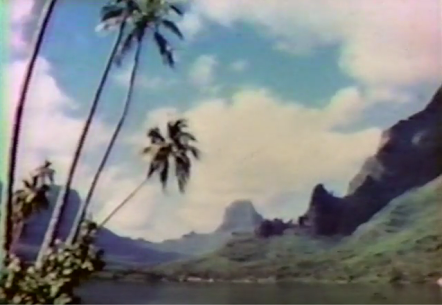 Gauguin in Tahiti: Search for Paradise (1967)
Even so, as I watch this biography, a couple of mitigating facts are revealed. True, he still would have infected at least one native girl with syphilis. However, he married her and apparently did not know that he had the disease when he infected her. Still bad, of course, as there was no effective treatment for the disease even with French civilization settled there. Add to that his knowledge of the risks of his own promiscuity beforehand along with his ultimate abandonment of his wife and kids back in France.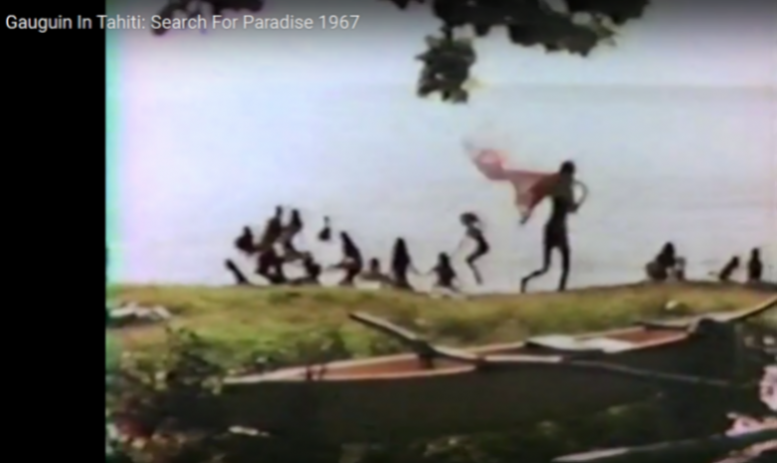 However, the biography reveals that before he fell ill, he was really concerned to find and help preserve the authentic Tahitian people and culture. With that, he was dismayed by the impact of French civilization and missionaries, how they'd already by his time begun to destroy the native culture. He was particularly bothered by the imposition of Christian schooling upon the native children that had by then caused them to lose their native religion. He would actually go to the children and their parents with a French law book - reading them their rights so that they would know that they did not have to go to the missionary school. Finally, he went so far as to try to recreate their native religious stories in writing and in his paintings…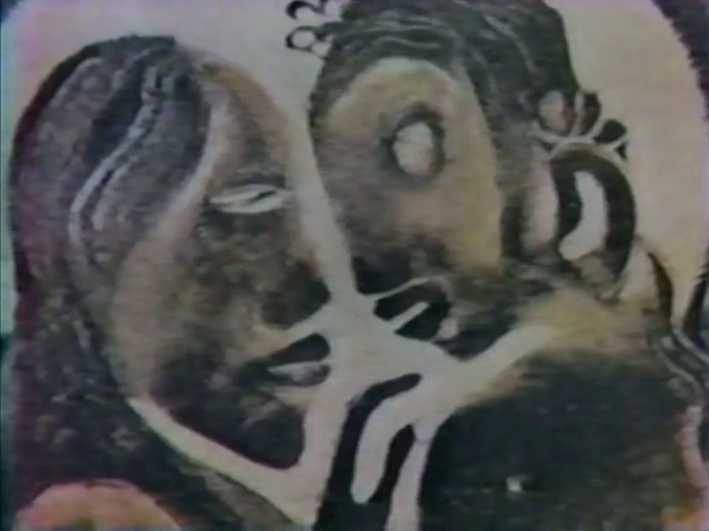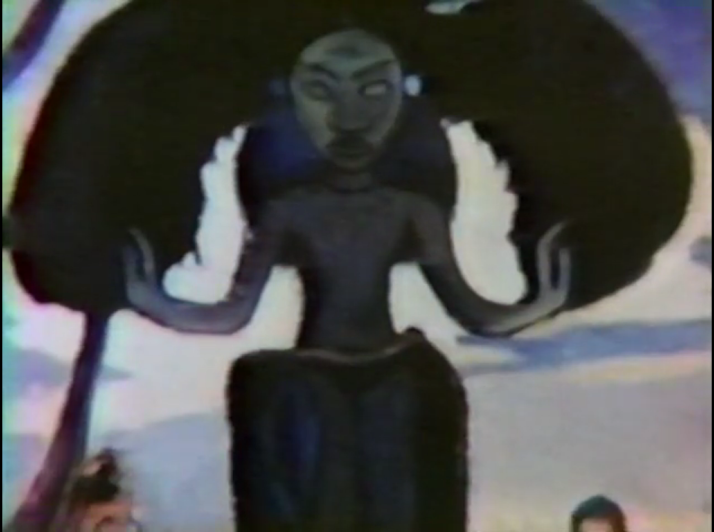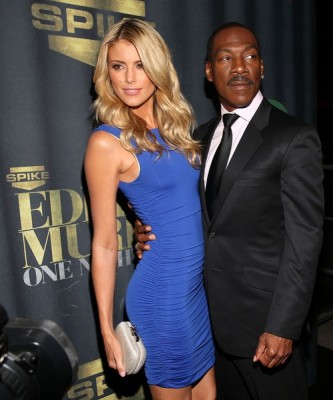 Maybe she should be "sifted-out", or maybe the naturalistic fallacy is cuck narrative itself.
- that nature can and OUGHT to take care of these matters unmediated by cultural (social rules) intervention.
Thank you for your understanding and support, acru ballist. I realize that unfortunately a huge percentage of Whites are used to this Jewish viral symbiosis - it seems at this point as if it is almost written into the genetic code of a huge percentage, now expressed as the Trump voter and Alternative Right - wherein Whites become more and more assimilated to Jews themselves - inasmuch as they remain HuWhite, compliantly accepting their role of being cows to breed stock that blacks and Jews can, in turn, breed with at their discretion.
But I think that this argument veers in the direction of passive naturalistic fallacy:
acru ballist: Maybe, this is evolution of the White People. A sifting out of the weak-minded, the 'mud-sharks', the gullible, the order-takers. Is the parasite controlling this process? It definitely does not need the strong, healthy and rebellious.
A naturalistic fallacy that Jews and Jew advocates like Brett Stevens would want us to accept as prescription - good right wing dolts, "nature" decides what is exactly good and true for us, unmediated by human, cultural intervention. At one time, when mudharkery was a rarity, I might have been more susceptible to arguments that it was me who isn't being naturally tough enough, but then, as it became commonplace and you began to see women who could not be considered merely something for the scrap-heep, the idea of merely letting "nature" weed out those without loyalty, judgement, intelligence, whatever it is that they are supposed to lack became more obviously an insufficient position to take.
...
Continuing with my response to Stevens article, next he goes on to say:
Brett Stevens: Whether or not Jews are a symptom of this problem, they are not its source.
DanielS: One can and should say that they are not the only source, but one should also add that they are a predominant source of our problems who should clearly be looked upon as another people and NOT among our "friends", to say the least.
Brett Stevens: Even more, whipping people up in a fury against them fails because it both distracts us from the actual cause, and inspires people to do ignoble things like genocide. We do not need to kill those who might appear to be our enemies; we need to fix ourselves, which includes excluding everyone else.
DanielS: I never said that it was our objective to genocide Jews or anyone else. Our objective is separatism from them and other non-European peoples, and sovereignty. That implies fixing our own problems for ourselves, thank you very much. We just need the Jews to butt-out.
Brett Stevens: It is the same way with the African-Americans. Some wish to blame them, but the actual cause is diversity, which in fact gets more deadly if it involves "nice" groups because then your people hybridize with them, erasing the original population. This type of soft genocide leaves behind a civilization capable of none of the great acts of the old.
DanielS: As I have said in many places, "Diversity" has been a Jewish red cape: because in a straight forward sense it would mean that different people co-exist in respect of each other maintaining their differences. However, in light of the Jewish marketing campaign of "Diversity" and the reaction to the reality of it in Jewish practice - which means imposition of alien integration against those goyim looking to maintain their difference - Jewish media disingenuously altercasts rights of display to suckers like Pat Buchanan who would argue against "Diversity" and, in effect, for integration (as opposed to "the sewer of multiculturalism and diversity" we should all speak English, be Christians, etc). Integration used to be the straight forward Jewish agenda back in the 60's and 70's but now they hide that agenda behind "diversity" and get Whites to react against diversity and into integration.
As far as the "nice" blacks go, I have long argued that the Uncle Tom and the Oreo are more dangerous than the ghetto thug in the long run because the thug is didactic whereas the Oreo and Uncle Tom, in "being so nice", open the gates for the pattern, which is more the thug and destructive to Whites. As far as this leaving behind a less capable populace, well, your Jewish friends would know, that's why they have imposed "diversity" and integration on our patterns while prohibiting it in Israel and among their more orthodox diaspora.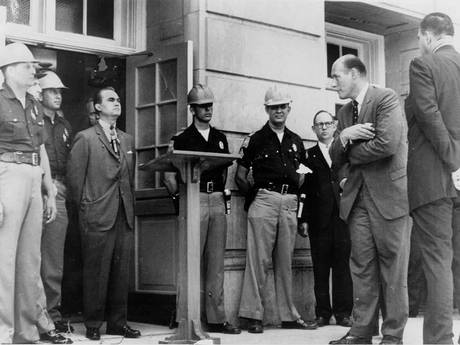 Katzenbach imposing integration upon Whites, in the days before that agenda was hidden behind the Jewish red cape of "diversity."
...and yes, just as we can "blame" (i.e., recognize) in Jews their inborn biological behaviors, uncaring and exploitative of our people to an extreme, and thus see the need to discriminate against them and separate from them, so too can we "blame" (i.e., recognize) in blacks an inborn lack of impulse control, along with an inborn tendency to aggression and hyper-assertiveness - translating to group predatory behavior as expressed typically in this episode in South Africa; and hence the need for "artificial selection", i.e., cultural rules of discriminatory separatism.
If you notice, at the beginning of this clip, the woman and her son were completely relaxed, had inculcated and cultivated no instinctual rules in vigilance for the inborn pattern of predation that would manifest in that moment: the anti-apartheid conditioning had worked that far to their detriment.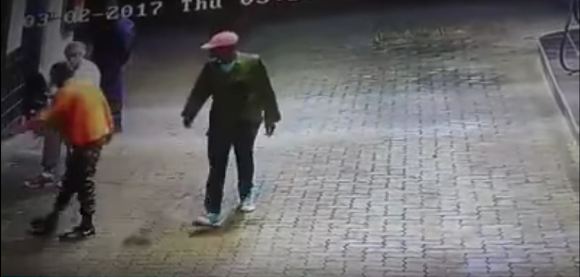 Predators sensing prey.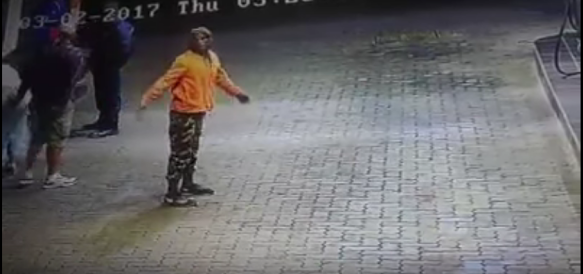 Predator signaling to pack that the coast is clear for the attack. White woman's son can now be seen in left of screen.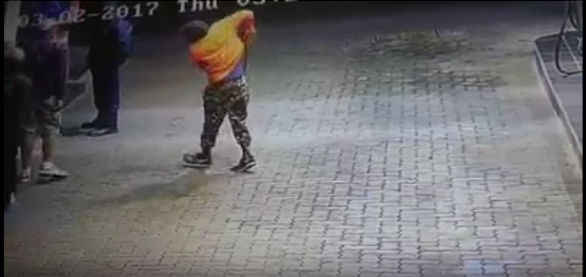 Predator pulls-out his weapon.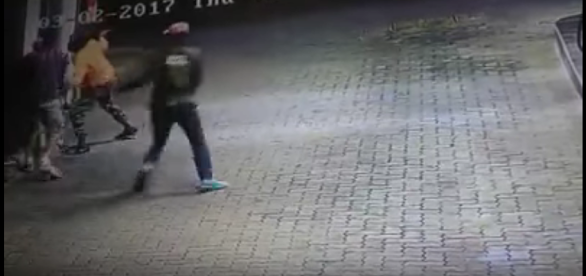 They start to attack the mother.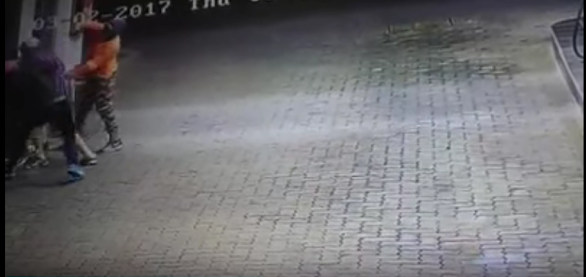 When the son tries to protect her, they try to hold him and aim for the back of his neck.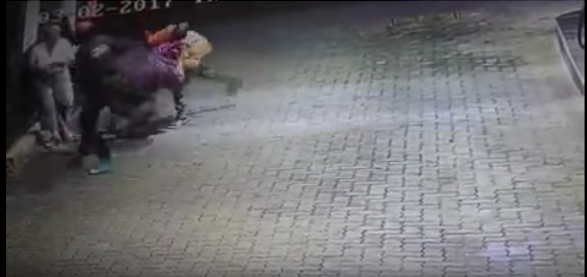 While they hold the mother, the son begins to put up a valiant fight.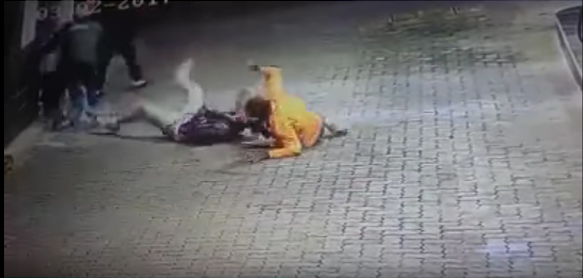 Outnumbered, they are subject to more beating before escaping (this time).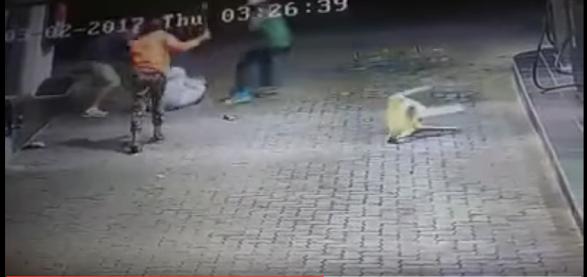 White man and his mother subject to the natural state of black predation.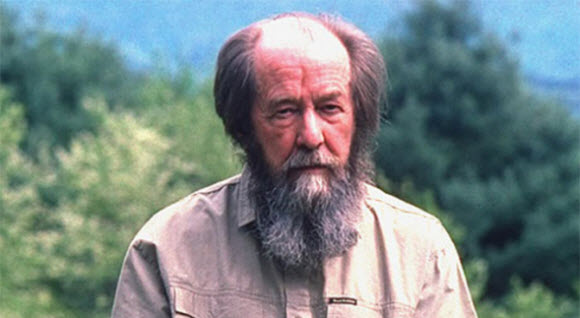 TOO, "200 Years Together: Chapter 9 — And Some Mysterious Search Engine Results", 2 Mar 2017:

200 Years Together: Chapter 9 — And Some Mysterious Search Engine Results

Kevin MacDonald on March 2, 2017 —

From the translators of Alexander Solzhenitsyn's 200 Years Together:

Today, we published the English translation of chapter nine. You can find it here: —

https://twohundredyearstogether.wordpress.com/2017/03/01/chapter-9/

There's an important development this week. Every week, I check the blog stats to see how many people this information is reaching. I check search engine results for "two hundred years together", without quotes as well. This is done on DuckDuckGo and StartPage (a Google proxy).

Dr. Kevin MacDonald linked to the site on The Occidental Observer about a week and a half ago. The site, understandably, saw an explosion of traffic which sustained until now. Searching for "two hundred years together" would return the link to the post he published (in top 15 results) in addition to several pages (main page about result #25, then chapters 2, 6, 7) on the blog.

Two days ago, I checked the search engine ranking for "two hundred years together", without quotes. Nothing. Then, I tried "200 years together", also without quotes which returned no link to the blog. Finally, I tried "two hundred years together" with quotes and that returned a link to chapter 7 near the end of the search results (about #33). In all cases, the result for the post on Dr. MacDonald's site no longer appears in the search results.

Now, I can get a result for chapter 3 about result #15. Dr. MacDonald's post doesn't appear still. There's no results returned from Google for the blog at all.

This flies in the face of everything I understand about Internet marketing. From the WordPress admin console, I see tons of links from Twitter, links to the blog from various forums around the world, and, until a couple days ago, organic inbound traffic from search engine results. People are sharing links to this blog. Normally, when more sites link to yours or your content gets shared on social media, your ranking goes up. Also, there can't be heavy competition for the words "two hundred years together" or the result set would be much larger than ~35 results.

My only conclusion here is that the blog is being removed from search engine results and actively censored. I figured the blog would get taken down at some point, but I didn't think it would get removed from search engine results. I'm not surprised given what chapters like #8 and this week's, #9, are discussing.

If the blog gets removed, I'll make another one. These chapters will be published on torrent sites when we're done. This content isn't going anywhere. People need to understand that what we are living through now has happened already elsewhere and we need to wake up.

Please, please, please, share this blog. Get this information out there. It is obvious to us certain people do not want people to read these translations. Help us counter the narrative by linking to it anywhere you can.