Majorityrights News > Category: Economics & Finance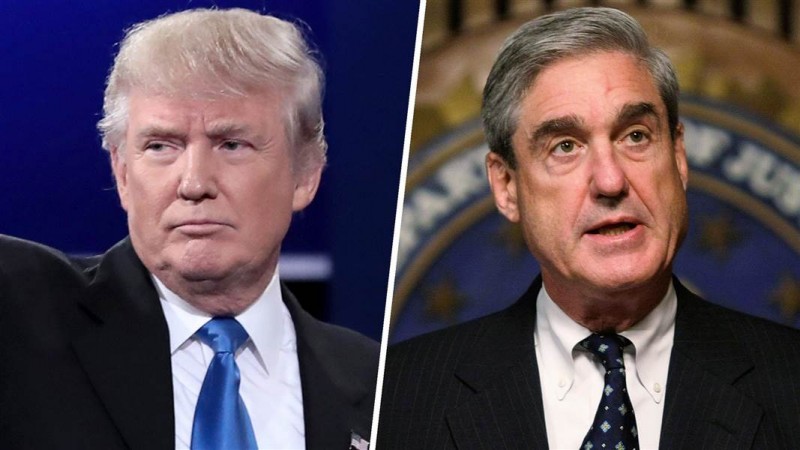 Trump administration cornered by Mueller in a grand jury investigation.
Trump was not able to veto new sanctions against Russian as it would have been hapless against Capitol Hill's unanimity on the measure, but betrayed his lack of innocence anyway by attaching a note of complaint (on behalf of his Russian friends?) to go along with his signing.
It would be a similar dead-ringer of guilt, revealing divided loyalties, if Trump tried to remove Mueller from the position of special investigation into Russian influence over his campaign, even if by the proxy of appointing someone who will do the dirty work where Sessions has recused himself - but now even that weasel-out of hiring someone to replace Sessions for the position to fire Meuller is being closed off; the Trump administration is being cornered, such that all administration personnel will be subject to appear before a grand jury and forced to present any documents, financial records, even emails that might have bearing - material evidence that they probably would not disclose voluntarily.
Politico, "Could Trump Fire Mueller? It's Complicated", 3 August 2017:

But the real question is what Congress would do to stop him.

It turns out that Senate Majority Leader Mitch McConnell has been calling ducks chickens all year long. In February, April and July, the Senate broke for 10 days or more. Each time, the Senate convened pro forma sessions. Subsequent reporting indicated that this was part of a plan hatched by the Senate GOP to prevent Trump from making any recess appointments at all. So it's highly unlikely that Trump will be able to make a recess appointment during the upcoming break.

Does this mean Trump can't ease out Sessions without sparking a messy confirmation process for his successor?

A Judiciary Committee confirmation hearing would inevitably rehash the firing of FBI Director James Comey, and even Republicans would be unlikely to confirm a nominee who didn't pledge to protect Mueller's investigation.

But Trump has other cards to play. He can appoint an acting attorney general and never get around to nominating a real one. By default, Rosenstein would take the helm. But Rosenstein is the one who hired Mueller, so if Trump's goal is to get rid of the special counsel, he needs to pick someone else as acting attorney general.
But while a Grand Jury investigation is anything but good news for Trump and his administration, it is not news failing his incapacity to get rid of the Mueller and the investigation altogether - it is standard operating procedure for a special investigation of this kind:
Washington Post, "Why Mueller's use of a grand jury confirms what we already knew", 3 August 2017:

reathless tweets and breaking-news banners notwithstanding, reports that special counsel Robert S. Mueller III has empaneled a grand jury in the ongoing investigation of the Trump campaign and potential Russian collusion are entirely unsurprising. This development isn't a nothing-burger, but it doesn't suggest anything we didn't already know.

Grand juries are how federal prosecutors conduct their investigations. The grand jury has the subpoena power that prosecutors need to compel reluctant witnesses to testify under oath. Grand jury subpoenas are also how prosecutors gather documents such as bank records, emails and corporate papers from entities or people who might not produce them voluntarily.

If a preliminary inquiry suggests there is nothing to a case, prosecutors might never empanel a grand jury. They and the FBI might conduct voluntary interviews, examine readily available documents and determine that no more formal inquiry is warranted.

That quick-look, let's-move-on scenario was never likely here. It's been clear for months that the allegations are sufficiently serious to merit a full investigation. And in the world of federal prosecutors, that means using a grand jury.

In fact, prosecutors in this probe have been using a grand jury for some time. Grand jury proceedings take place in secret, so there is often not a lot of news about what is happening in the room.

But someone who receives a subpoena to testify or produce documents is not bound by those secrecy rules. They are free to disclose — to the media or to anyone else — that they received a grand jury subpoena or testified in the grand jury. It may be that someone who just received a subpoena contacted a reporter and that has resulted in the "breaking news" stories.

The reality is that any investigation serious enough to warrant the appointment of a special counsel was always likely to involve a grand jury. It was always going to drag on for months. In a case this complex, it takes a long time to investigate the various allegations, subpoena and review relevant documents, and put relevant witnesses before the grand jury. If there are grants of immunity or plea deals to be negotiated, that takes time as well.

Mueller has already hired more than a dozen prosecutors to staff his investigation. Anyone who thought this was going to be over quickly was kidding themselves. The "news" confirms what we already knew.

Finally, it's important to remember that the existence of a grand jury investigation does not mean criminal charges will necessarily result. Especially in white-collar cases, it's not unusual for grand jury investigations to close with no charges being filed. The grand jury is the investigative tool that prosecutors use to determine whether charges are warranted – and sometimes the answer is no.

In the past weeks, there have been a number of startling and significant developments in the Russia probe. News that the special counsel is using a grand jury is not one of them.
The New Republic, "Trump's Russian Laundromat" July 2017:

How to use Trump Tower and other luxury high-rises to clean dirty money, run an international crime syndicate, and propel a failed real estate developer into the White House.

In 1984, a Russian émigré named David Bogatin went shopping for apartments in New York City. The 38-year-old had arrived in America seven years before, with just $3 in his pocket. But for a former pilot in the Soviet Army—his specialty had been shooting down Americans over North Vietnam—he had clearly done quite well for himself. Bogatin wasn't hunting for a place in Brighton Beach, the Brooklyn enclave known as "Little Odessa" for its large population of immigrants from the Soviet Union. Instead, he was fixated on the glitziest apartment building on Fifth Avenue, a gaudy, 58-story edifice with gold-plated fixtures and a pink-marble atrium: Trump Tower.

A monument to celebrity and conspicuous consumption, the tower was home to the likes of Johnny Carson, Steven Spielberg, and Sophia Loren. Its brash, 38-year-old developer was something of a tabloid celebrity himself. Donald Trump was just coming into his own as a serious player in Manhattan real estate, and Trump Tower was the crown jewel of his growing empire. From the day it opened, the building was a hit—all but a few dozen of its 263 units had sold in the first few months. But Bogatin wasn't deterred by the limited availability or the sky-high prices. The Russian plunked down $6 million to buy not one or two, but five luxury condos. The big check apparently caught the attention of the owner. According to Wayne Barrett, who investigated the deal for the Village Voice, Trump personally attended the closing, along with Bogatin.

If the transaction seemed suspicious—multiple apartments for a single buyer who appeared to have no legitimate way to put his hands on that much money—there may have been a reason. At the time, Russian mobsters were beginning to invest in high-end real estate, which offered an ideal vehicle to launder money from their criminal enterprises. "During the '80s and '90s, we in the U.S. government repeatedly saw a pattern by which criminals would use condos and high-rises to launder money," says Jonathan Winer, a deputy assistant secretary of state for international law enforcement in the Clinton administration. "It didn't matter that you paid too much, because the real estate values would rise, and it was a way of turning dirty money into clean money. It was done very systematically, and it explained why there are so many high-rises where the units were sold but no one is living in them." When Trump Tower was built, as David Cay Johnston reports in The Making of Donald Trump, it was only the second high-rise in New York that accepted anonymous buyers.

Semion Mogilevich.

In 1987, just three years after he attended the closing with Trump, Bogatin pleaded guilty to taking part in a massive gasoline-bootlegging scheme with Russian mobsters. After he fled the country, the government seized his five condos at Trump Tower, saying that he had purchased them to "launder money, to shelter and hide assets." A Senate investigation into organized crime later revealed that Bogatin was a leading figure in the Russian mob in New York. His family ties, in fact, led straight to the top: His brother ran a $150 million stock scam with none other than Semion Mogilevich, whom the FBI considers the "boss of bosses" of the Russian mafia. At the time, Mogilevich—feared even by his fellow gangsters as "the most powerful mobster in the world"—was expanding his multibillion-dollar international criminal syndicate into America.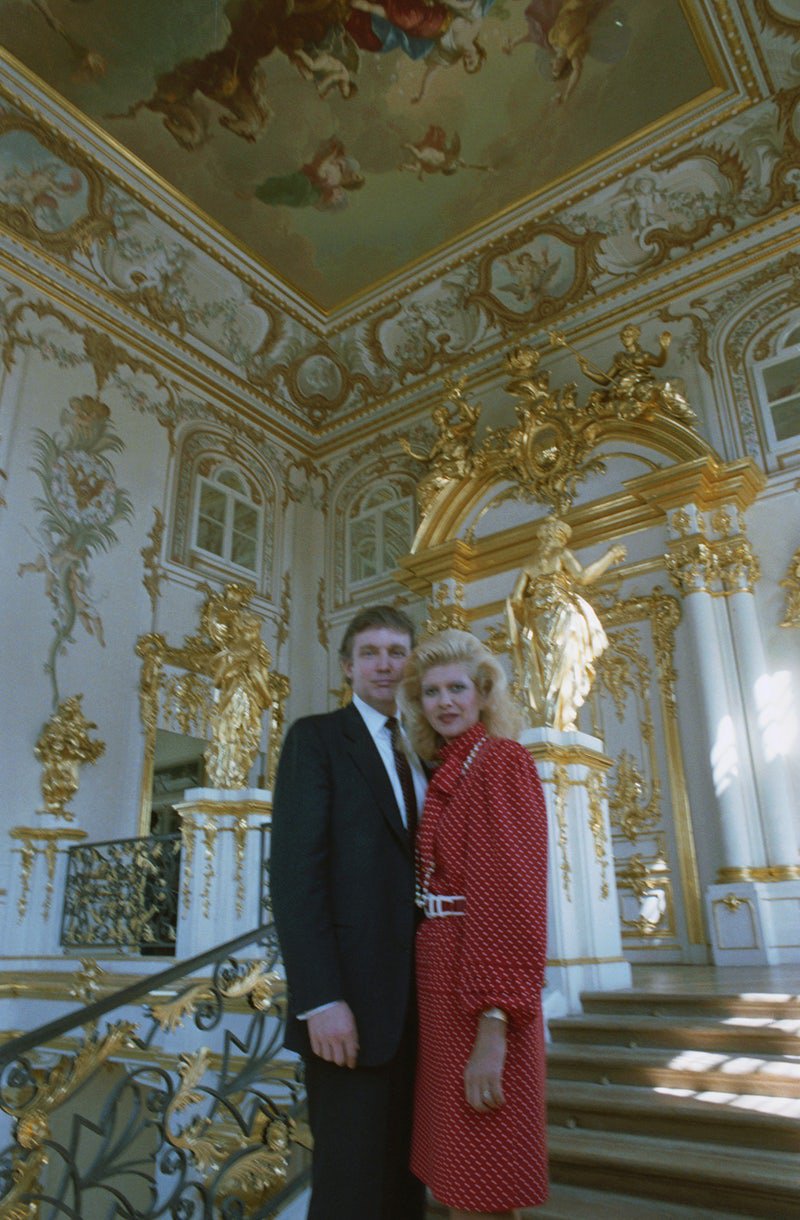 In 1987, on his first trip to Russia, Trump visited the Winter Palace with Ivana. The Soviets flew him to Moscow—all expenses paid—to discuss building a luxury hotel across from the Kremlin. Maxim Blokhin/TASS
Rubrics:
- Trump made his first trip to Russia in 1987, only a few years before the collapse of the Soviet Union.

- Throughout the 1990s, untold millions from the former Soviet Union flowed into Trump's luxury developments and Atlantic City casinos.

- Trump Taj Mahal paid the largest fine ever levied against a casino for having "willfully violated" anti-money-laundering rules.

- The influx of Russian money did more than save Trump's business from ruin—it set the stage for the next phase of his career. By 2004, to the outside world, it appeared that Trump was back on top after his failures in Atlantic City. That January, flush with the appearance of success, Trump launched his newly burnished brand…

- Russians spent at least $98 million on Trump's properties in Florida—and another third of the units were bought by shadowy shell companies.

- In 2013, police burst into Unit 63A of Trump Tower and rounded up 29 suspects in a $100 million money-laundering scheme.

- In April 2013, a little more than two years before Trump rode the escalator to the ground floor of Trump Tower to kick off his presidential campaign, police burst into Unit 63A of the high-rise and rounded up 29 suspects in two gambling rings.

Concluding paragraphs:
Semion Mogilevich, the Russian mob's "boss of bosses," also declined to respond to questions from the New Republic. "My ideas are not important to anybody," Mogilevich said in a statement provided by his attorney. "Whatever I know, I am a private person." Mogilevich, the attorney added, "has nothing to do with President Trump. He doesn't believe that anybody associated with him lives in Trump Tower. He has no ties to America or American citizens."

Back in 1999, the year before Trump staged his first run for president, Mogilevich gave a rare interview to the BBC. Living up to his reputation for cleverness, the mafia boss mostly joked and double-spoke his way around his criminal activities. (Q: "Why did you set up companies in the Channel Islands?" A: "The problem was that I didn't know any other islands. When they taught us geography at school, I was sick that day.") But when the exasperated interviewer asked, "Do you believe there is any Russian organized crime?" the "brainy don" turned half-serious.

"How can you say that there is a Russian mafia in America?" he demanded. "The word mafia, as far as I understand the word, means a criminal group that is connected with the political organs, the police and the administration. I don't know of a single Russian in the U.S. Senate, a single Russian in the U.S. Congress, a single Russian in the U.S. government. Where are the connections with the Russians? How can there be a Russian mafia in America? Where are their connections?"

Two decades later, we finally have an answer to Mogilevich's question.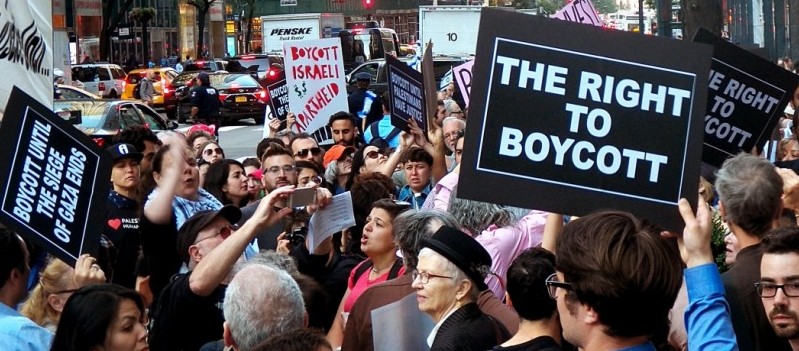 The Intercept, "U.S. Lawmakers Seek to Criminally Outlaw Support for Boycott Campaign Against Israel", 19 July, 2017:
The criminalization of political speech and activism against Israel has become one of the gravest threats to free speech in the West. In France, activists have been arrested and prosecuted for wearing T-shirts advocating a boycott of Israel. The U.K. has enacted a series of measures designed to outlaw such activism. In the U.S., governors compete with one another over who can implement the most extreme regulations to bar businesses from participating in any boycotts aimed even at Israeli settlements, which the world regards as illegal. On U.S. campuses, punishment of pro-Palestinian students for expressing criticisms of Israel is so commonplace that the Center for Constitutional Rights refers to it as "the Palestine Exception" to free speech.
But now, a group of 43 senators — 29 Republicans and 14 Democrats — wants to implement a law that would make it a felony for Americans to support the international boycott against Israel, which was launched in protest of that country's decades-old occupation of Palestine. The two primary sponsors of the bill are Democrat Ben Cardin of Maryland and Republican Rob Portman of Ohio. Perhaps the most shocking aspect is the punishment: Anyone guilty of violating the prohibitions will face a minimum civil penalty of $250,000 and a maximum criminal penalty of $1 million and 20 years in prison.
The proposed measure, called the Israel Anti-Boycott Act (S. 720), was introduced by Cardin on March 23. The Jewish Telegraphic Agency reports that the bill "was drafted with the assistance of the American Israel Public Affairs Committee." Indeed, AIPAC, in its 2017 lobbying agenda, identified passage of this bill as one of its top lobbying priorities for the year: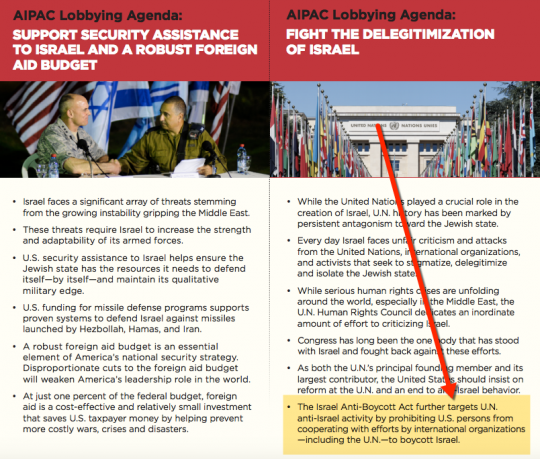 The bill's co-sponsors include the senior Democrat in Washington, Minority Leader Chuck Schumer, his New York colleague Kirsten Gillibrand, and several of the Senate's more liberal members, such as Ron Wyden of Oregon, Richard Blumenthal of Connecticut, and Maria Cantwell of Washington. Illustrating the bipartisanship that AIPAC typically summons, it also includes several of the most right-wing senators such as Ted Cruz of Texas, Ben Sasse of Nebraska, and Marco Rubio of Florida.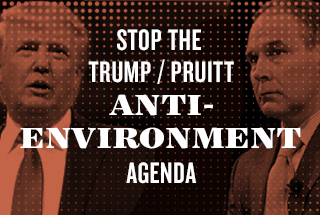 Independent
, "Climate change denier Scott Pruitt's appointment to run EPA would be 'unprecedented assault' on its work," 7 Feb 2017.
One issue that state discretion would Not handle better is the overseeing and coordination of environmental matters, which are, by definition, of interrelated systems that do not heed political bounds, especially not smaller ones.
Trump's crass assault on our earthly home was launched with his appointment of business plant and climate change denier, Scott Pruitt, as head of the EPA: fox in charge of the hen house. The assault is now going into overdrive.
Daily Caller, "House Republicans Lay Out Their Plan To Rein In The EPA", 18, 2017:

House Republicans released their proposal to balance the federal budget in 10 years, which included their plans to rein in the regulatory power of the Environmental Protection Agency (EPA).

Republicans plan three broad reforms for the EPA: reduce its funding, cut global warming and programs and eliminate the agency's policy office.

"The Environmental Protection Agency has long overreached in its duties," the House budget resolution reads, released Tuesday.

"While everyone supports protecting the environment and promoting clean air and clean water, the states are better positioned to address their individual environmental concerns and balance those responsibilities with the concerns of workers, small-businesses, and manufacturers," the resolution adds.

However, the House's plan for the EPA would cut the agency's budget 80 percent less than what the White house recommended in its May budget proposal.

A House appropriations bill introduced days ago gives the EPA a $7.5 billion budget in 2017, or $528 million less than the agency's 2017 budget. The bill also ignored many Trump administration requests to cut dozens of EPA programs. That bill is still making its way through committee.

The House appropriations bill would give $31.4 billion to federal environmental programs at the EPA, Department of the Interior and other agencies. That's $824 million below 2017 levels, but $4.3 billion less than the White House's request.

The White House recommended cutting the EPA's budget $2.6 billion, or more than 30 percent, along with eliminating dozens of programs, particularly those enforcing Obama-era regulations and climate programs.

The budget proposal also included plans to eliminate duplicative energy programs and wasteful spending to help get "federal government out of the way and allow the private sector to do its job and flourish."

That effort largely focuses on reducing Energy Department spending energy subsidies and stopping the agency from issuing any more loan guarantees — the same program that funded Solyndra.

"Eliminating these Obama-era pet programs will help us reduce federal spending in the energy sector and promote private-sector energy production and innovation," the House budget document reads.

Republicans claim that their plan would balance the federal budget within 10 years.

Democrats and environmentalists are already pushing back on the Republican resolution.

House lawmakers will mark up the budget resolution Wednesday, and it's expected to pass the chamber. Senate Democrats could pose problems for the budget resolution's path to President Donald Trump's desk.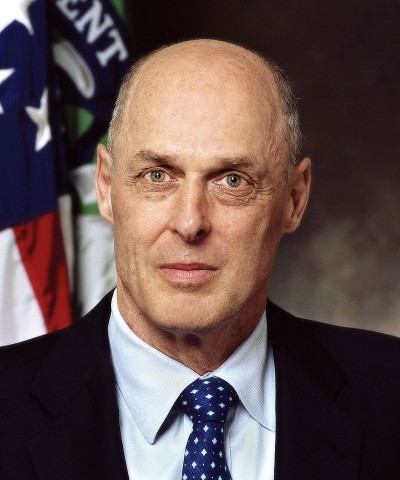 Former Goldman-Sachs President (((Henry Paulson))), presided as Chairman of SEC and key decision maker in
2008 meltdown
NPR, "Is The Justice Department Shying Away From Prosecuting Corporations?" 11 July 2017:

TERRY GROSS, HOST: This is FRESH AIR. I'm Terry Gross. In an era of mass incarceration, why was only one top banker convicted after the financial collapse of 2008? My guest Jesse Eisinger tries to answer that question in his new book. Eisinger is an investigative business reporter with ProPublica. He shared a Pulitzer Prize for a series of stories on questionable Wall Street practices that led to the financial crisis. Lately he's been writing about the Trump administration's business and finance practices and policies. We'll talk about that a little later.

Let's start with his new book, which is subtitled "Why The Justice Department Fails To Prosecute Executives." I can't say the full title of the book because the FCC defines one of the words as indecent. It's a word that begins with an S. So here's the best I can do. It's called "The Chicken S-Word Club." The chicken word is a barnyard epithet for coward.

Jesse Eisinger, welcome to FRESH AIR. So question number one is, what were you thinking when you wrote a book with a title I can't say on the radio?

JESSE EISINGER: (Laughter) Thanks so much for having me back. Yes, I should have thought about the interview before I came up with the title. But this comes from a line from Jim Comey. It's a controversial title in my family. My daughters love it, which means my wife does not. But it actually comes from a speech. Now, you may know and your listeners may know Jim Comey from being recently fired by Donald Trump as FBI director. Before that, back in 2002, he became the U.S. attorney for the Southern District of New York, a role later held by Preet Bharara…

GROSS: Also fired by President Trump.

EISINGER: Also fired - the twofer there. And Comey comes in, and he's replacing a legend in the office, Mary Jo White, who served as Obama's SEC head. And he gathered all the hotshots from the Southern District. And the Southern District is the premier office of the Department of Justice. They are 94 offices around the country, U.S. attorneys from all over in every state. And the Department of Justice and - main justice is one of the prestigious units and then the prestige unit for corporate investigations and Wall Street and financial investigations is the Southern District.

Goldman-Sachs and 2008 swamp alumni, Gary Cohn and

Steve Mnuchin

, drained into the Trump Administration.

And these guys really are the hottest shots, the best of the best of the best. And you know, if you have any doubts about them, you just have to ask them, and they will tell you how good they are. And they think of themselves as the best trial lawyers. And Comey gathers them all together and asks them, how many of you have never lost a case, never had an acquittal or a hung jury? And a bunch of hands shoot up. They're very proud of their undefeated records. And he says, well, me and my buddies have a name for you guys. You guys are the chicken-blank club. And the hands go back down very fast.

And what was he trying to say there? Well, he was trying to say - and he goes on to explain that the prosecutor's job - federal prosecutor's job is not to win - like, win at all costs and preserve an undefeated record. What they're doing is something more important. They are seeking justice. And to seek justice and ensure justice in this country, you have to take on ambitious cases. You have to raise your sights and look at the most significant wrongdoers in society and focus on them. And you can't be afraid of losing and avoid those difficult cases if justice calls for taking on the powerful interests.
Trump would try to stop election hacking by working with the man who has turned election hacking into an art form

Vox, 9 July 2017: No, really.

"Trump wants to work with Putin to fight election hacking."

President Donald Trump began his high-profile Europe trip by publicly questioning the US intelligence community's unanimous conclusion that Russia interfered in the 2016 election. He used a one-one-one meeting with Russian President Vladimir Putin to make clear Moscow wouldn't be punished for the hack.

Then, on Sunday, Trump capped his time at the G20 summit in Hamburg, Germany, with an announcement that he and Putin had agreed to create "an impenetrable Cyber Security unit so that election hacking, & many other negative things" will be prevented.


Trump, if he sticks with the plan, will be trying to stop election hacking by working with the man who has turned election hacking into an art form.

The announcement stunned lawmakers from both parties, with Republican Sen. Lindsey Graham describing it as "pretty close" to the "dumbest idea I've ever heard." Graham also blasted Trump for his continued refusal to acknowledge the Russian hacking campaign.

"He is literally the only person I know of who doesn't believe Russia attacked our election in 2016," Graham said on NBC News's Meet the Press.

With criticism pouring in, Trump tried to slightly distance himself from the idea late Sunday night, with a tweet that said the "fact that President Putin and I discussed a Cyber Security unit doesn't mean I think it can happen. It can't-but a ceasefire can, and did!"

Trump's quasi-denial aside, there was something genuinely startling about his first announcement. Trump left for the G20 summit with his presidency engulfed in an array of Russia-related scandals, including a criminal investigation into whether his campaign knowingly colluded with Kremlin hackers.

That meant there was one major question hanging over Trump as he prepared for his face-to-face meeting with Putin: whether he would hold the Russian leader accountable for directing what US spies describe as a systematic hacking campaign designed to hurt Hillary Clinton and help him win the White House.

On Sunday, Trump appeared to answer that question with a resounding "no."

The summit was a win for Putin and a loss for everyone else.
"Malmström in Tokyo to clinch trade deal in time for G20."

The European Union and Japan said on Tuesday (21 March) they intend to complete talks for a free trade agreement with Japan by the end of the year.

European Commission President Jean-Claude Juncker dispatched the EU's top trade officials to Tokyo Thursday (29 June) for crucial talks to seal a long-awaited deal with Japan.

After four years of talks, the two sides are working toward signing a deal at a G20 meeting in Hamburg next week, but Juncker said further work was needed.

"There are still a few sticking points. I have therefore sent the European agriculture commissioner and the trade commissioner to Japan," Juncker said.

Trade Commissioner Cecilia Malmström and Agriculture Commissioner Phil Hogan will arrive on Friday (30 June) for talks with Japanese Foreign Minister Fumio Kishida.

Clinching a deal would be a victory for free-trade advocates after US President Donald Trump pulled the United States out of the Trans-Pacific Partnership this year, dealing a possibly fatal blow to the mooted 12-nation deal.

Juncker said he wanted the negotiations to be finished before Japanese Prime Minister Shinzo Abe holds talks with Juncker and EU President Donald Tusk in Brussels on July 6.

"The trade agreement with Japan, if it materialises, is important. And I am assuming that it will materialise," Juncker said at a pre-G20 press conference with EU leaders in Berlin.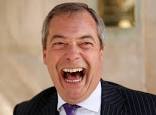 Backed by "Indian givers", playing both sides and shifting the focus..
One take on the British election results -
UKIP / the banker class…
"Gave you Brexit" then dissolved themselves into Labour to take away Theresa May's power to do anything about it..
..the objectivists told you that their invisible hand would work with you, naturally, to take care of Merkel's migration assault on native Europeans… then their invisible hand played the other side of populism to leverage withdrawal of motions to exit from the common EU economic market - and with it, to withdraw an effective Brexit - by having voters distracted with a focus on Labour as the "savior of social services"...as if Theresa May was going to take that away.
..it seems that similar as with Trump and the Republicans in the US, that elite cadres are infusing whichever moribund party with angles of populist narratives that they can play in order to manipulate the electorate.