Majorityrights News > Category: Economics & Finance
....four stories of White homelessness: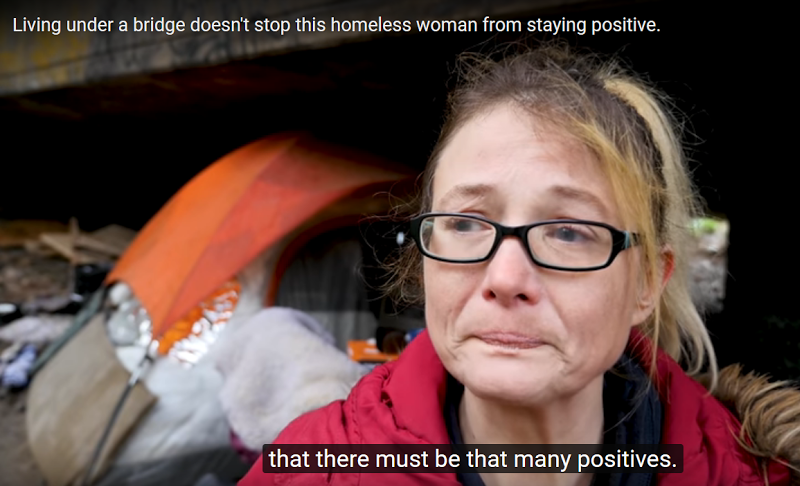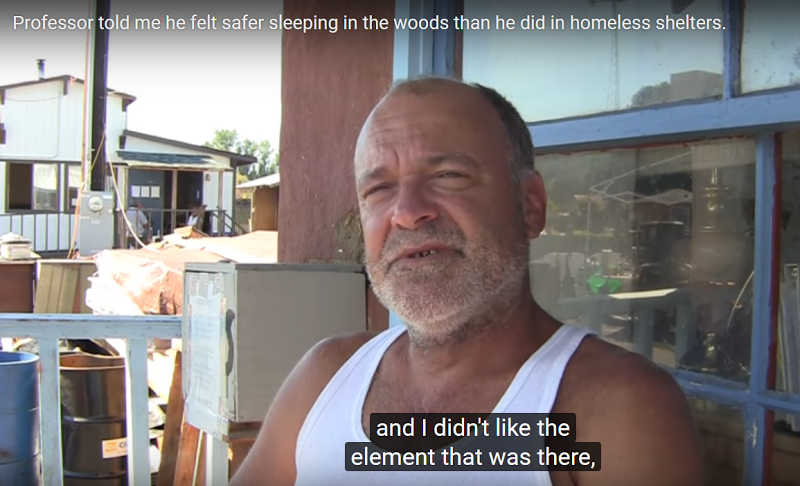 Former professor stopped sleeping in homeless shelters because he "didn't like the element" - "the element" is a code word for "blacks and their typical behavior"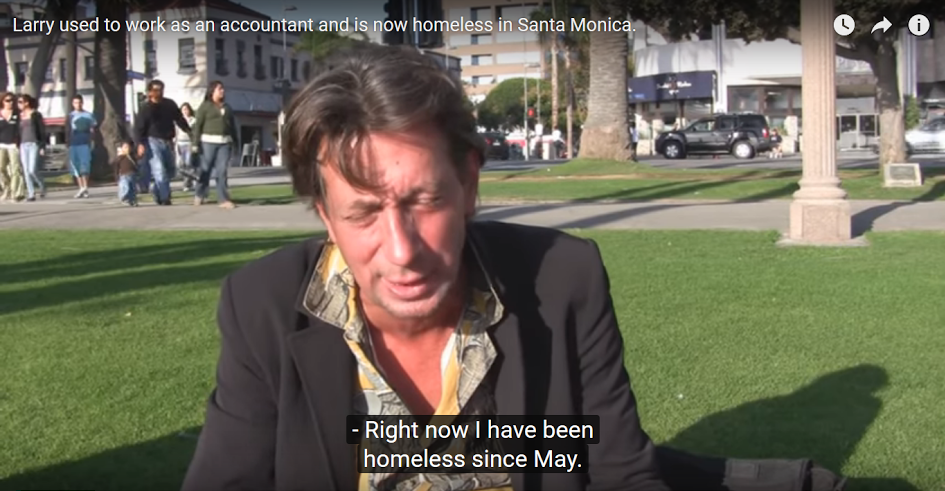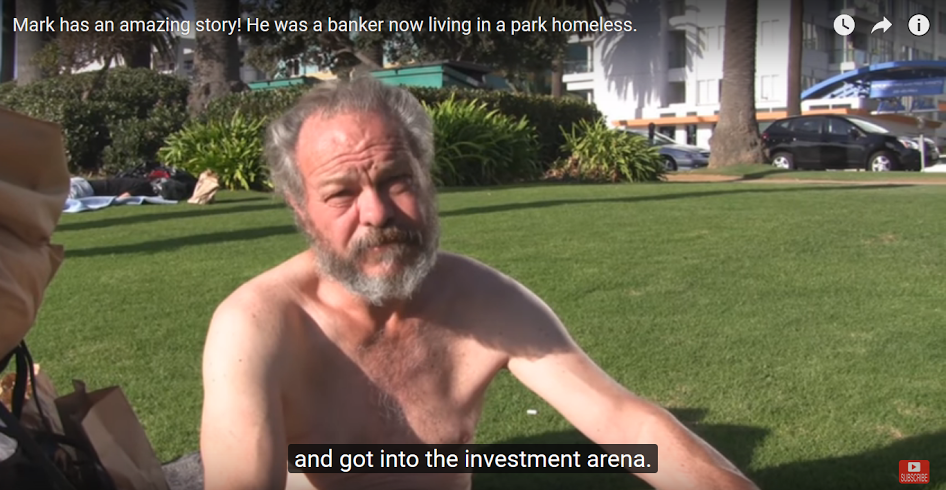 Bill Bailie, The Nation Revisited # 136 February 2018:

The British Aerospace Industry

Hundreds of jobs at BAE Systems are threatened by a lack of orders. Unfortunately, the Typhoon multi-role aircraft is not suitable for use on our new aircraft carriers which require planes capable of short take-off and vertical landing. Instead of developing our own aircraft we have ordered fourteen F35B's from Lockheed Martin at a cost of £2.5 billion. We will eventually buy 48 planes, the cost of which will escalate as the pound falls against the dollar. We must also consider the cost of putting British aerospace engineers on the dole.

Our former Defence Minister, Michael Fallon, suggested that we support America by sending our new aircraft carrier HMS Queen Elizabeth to North Korea before she is properly commissioned and without aircraft. Perhaps he wants to ram the first North Korean ship that we encounter?

The government has wasted billions of pounds on two aircraft carriers with no means of launching or landing aircraft. Nuclear ships use steam to power 'cat and trap' equipment, but our new ships are diesels which generate no steam. We, therefore, have to use STOVL aircraft which are not readily available.

When we get our expensive American planes we will be capable of fighting all over the world but what we really need are more destroyers and frigates to defend the homeland. We are a European country with no empire to defend.


Michael Heseltine resigned from the Cabinet over the Westland helicopter affair in 1986. Margaret Thatcher wanted to sell the company to America but he insisted on keeping it in Britain. Today, Westland is part of Leonardo, an Italian company employing 3,300 workers in the UK

Airbus is a French company which employs 15,000 workers in the UK. They have just signed an order for thirty-six A320 superjumbos with the Emirates.

Bombardier is a Canadian company that employs 25,000 workers making trains and aircraft in the UK and Northern Ireland.

The industry is led by BAE, a British company which employs 82,5000 workers making ships, tanks, missiles and aircraft. These companies employ British workers and pay their taxes. They are a vital part of our economy.

The Far Right

The first fascist movement in Britain was the British Fascists, founded by Miss Rotha Lintorn-Orman in 1923. They were fiercely anti-communist and pro-monarchist. Arnold Leese, a former BF councillor for Stamford, called them "Tories with knobs on." In 1929 he founded a rival movement called the Imperial Fascist League which was openly anti-Semitic. According to folklore, when Ron Hargrave applied to join the IFL Arnold Leese first measured his head with a tape measure and told him to report back in a week's time. When he returned Leese said, "A lot of people here don't like the look of you but I have decided to let you in."


Ron Hargrave guarding the platform for JT in 1960.

In 1932 Oswald Mosley founded the British Union of Fascist which quickly became a mass movement but in 1940 it was banned and over a thousand Blackshirts were rounded up and thrown into prison under Defence Regulation 18B. After the war, he founded Union Movement to fight for 'Europe a Nation'. He died in 1980 and UM was wound up in the nineties. Union Movement was never far-right but because it opposed Commonwealth immigration it was branded as such by the media.

The National Front was founded in 1967 to stop immigration, start repatriation, and get Britain out of the Common Market. It peaked in 1979 and its successor movement the BNP peaked in 2010. Both movements were eclipsed by UKIP which is now in steep decline.

The term 'far-right' includes everything from traditional conservatives to neo-Nazis. They command about ten to fifteen percent of the vote in most of Europe. Britain's first-past-the-post system keeps them out of Parliament but in Germany, the AFD has won 94 seats in the Bundestag, in Austria the Freedom Party is part of the coalition government, and in the United States, Donald Trump, a billionaire Zionist warmonger, has promised to build a wall on the Mexican border and make America great again.

There is a crying need for a sensible patriotic movement to fight for Britain in Europe. Ukip and the remnants of the NF and the BNP are stuck in the past and incapable of change. Most of their members have got one foot in the grave and it's only a matter of time before a new party emerges to cater for the younger generation.

Readers who are suffering from mental health problems, including paranoia, should ask their doctor for help. Conspiracy theory can be cured by talking therapy. If you think that "they are out to get you", do not despair. The first step is to admit that you have a problem.

What is Nationalism?

We are familiar with Irish, Scottish and Welsh nationalism but less so with English nationalism. My generation was brought up on imperialism which embraced the four nations of the British Isles and even included Australians, New Zealanders, South Africans, and Canadians. We were all subjects of the British Empire.

I was proud to salute the Union Jack in the school playground on Empire Day but the Second World War had already destroyed the British Empire. One of the first men to realise it was Oswald Mosley who proclaimed 'Europe a Nation' in his book 'The Alternative' in 1947. Those of us who share his vision of a united continent with a progressive government are European Socialists.

Nationalism is a mixed blessing. At its best, it's a love of country, but at its worst, it's a fear and hatred of foreigners. Celebrating sporting achievements and holidays is a harmless expression of patriotism but beating up immigrants is entirely negative.

Some people believe in a 'Confederation of Europe', in which fiercely independent nation-states would co-exist with each other. But history tells a different story. The German Nazis murdered the Austrian leader Englebert Dollfuss, and the Italian Fascists invaded Greece, which was a fascist state under General Metaxas. Nationalist states do not live happily with their neighbours; they invariably attack them.

Little states tend to swagger and act tough, but great empires are self-confident. In the Roman Empire every citizen was protected by the declaration: "Civis Romanus Sum"- I am a Roman Citizen. In 1850 Lord Palmerston stated in Parliament that every citizen of the British Empire should enjoy the same protection. Britain is going through a painful divorce from the European Union but we will still be Europeans, and when the current outbreak of tribalism has subsided, it will only be necessary to say "I am a European".
....but there is hope in a Congressional Revue Act…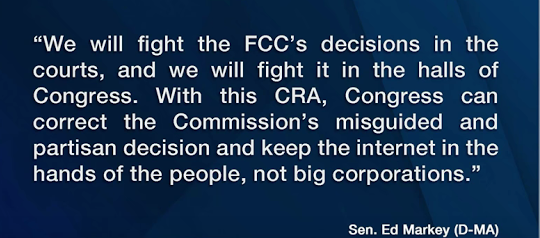 ....among other means…
Jonathan Porritt, author of The World We Made, feels the Green Party must still discuss population.

The Ecologist, "Jonathon Porritt calls for progressive case for taking control of EU immigration", 7 Dec 2017:

JONATHON PORRITT, author of The World We Made, joined the Green Party four decades ago. At that time the party keenly debated population growth, and the impact this would have on the environment. Today, Porritt argues, the referendum and anxiety around immigration means progressives still need to discuss this hotly contested issue.

These increasingly significant deficits are not caused by high levels of immigration: they're caused by wretchedly inadequate economic and fiscal policy.

When I joined the Green party in the mid-1970s population was a big issue, regularly debated with enthusiasm and intellectual rigour. People joining the Green party today would have to wait a long time before even hearing the word mentioned – and then might easily find themselves 'warned off' from this no-go territory.

I just don't get this. In a world where overall population growth projections are rising, and where global migration is still on the rise, it's a complete dereliction of all environmentalists' duty to protect the planet (particularly members of the Green party) to continue to ignore population growth and not to campaign for its reduction. Without such a reduction, all solutions to other aspects of ecological and social concern are made far more difficult to deal with.

A couple of weeks ago, myself and Colin Hines published a paper entitled The Progressive Case for Taking Control of EU Immigration – and Avoiding Brexit in the Process. This case is simple: Brexit could still be reversed; hard Brexit can certainly be avoided.

Population growth

But this won't happen unless Labour, the Lib Dems and the Green Party stop dickering around and come up with some serious ideas about more effectively managing immigration into and between EU countries. Without that, many of those who voted Brexit will cry out in rage at the referendum result being seen to be 'set aside', given that concern about immigration was paramount in their minds at that time.

Uncomfortable though this might be for contemporary greens – and indeed for all progressives – high levels of population growth and immigration go hand-in-hand. If net migration continues at around recent levels, then the UK's population is expected to rise by nearly 8 million people in 15 years, almost the equivalent of the population of Greater London (8.7 million).

At least 75 percent of this increase would be from future migration and the children of those migrants. As already indicated, future population growth would not stop there. Unless something is done about this growth, it is projected to increase towards 80 million in 25 years and keep going upwards.

It's important to be completely logical about this. For instance, the UK is already struggling to maintain critical infrastructure, to meet housing demand, and to invest sufficiently in education, healthcare and social services.

As Colin and I unhesitatingly pointed out in our paper, these increasingly significant deficits are not caused by high levels of immigration: they're caused by wretchedly inadequate economic and fiscal policy, going back at least a couple of decades. But continuing population growth clearly exacerbates those deficits.

Resolutely defended

The UK's Total Fertility Rate has not been above 2.1 children per mother since 1972, but 'population momentum' (increase in numbers of births when babies born at peak of population growth reach reproductive age), plus net immigration, has led to a population increase of nearly 10 million people since 1972.

And these challenges can only get worse. We know, as a matter of increasingly painful inevitability, that the lives of tens/hundreds of millions of people (particularly in Africa and the Middle East) will be devastated by the effects of climate change.

We know that many of those people will have no choice but to leave their homes and communities if they are to have any prospect of survival, let alone a better life. And we know that many of them will seek to come to Europe, as the place that offers the best possible refuge in an all-encompassing storm not of their own making.

How can anyone suppose that an 'open borders' positioning is an appropriate response to that kind of backdrop? How can most progressives stick to the line that the EU's principle of 'freedom of movement' should be resolutely defended, especially after resurgent right-wing populism has had such a negative impact on elections this year in France, the Netherlands, Germany, the Czech Republic and Austria?

All I can do, therefore, is to urge all environmentalists to open up their minds again and re-think the whole population/immigration nexus – from a radical, genuinely progressive perspective.


This Author

Jonathon Porritt is an environmentalist and author.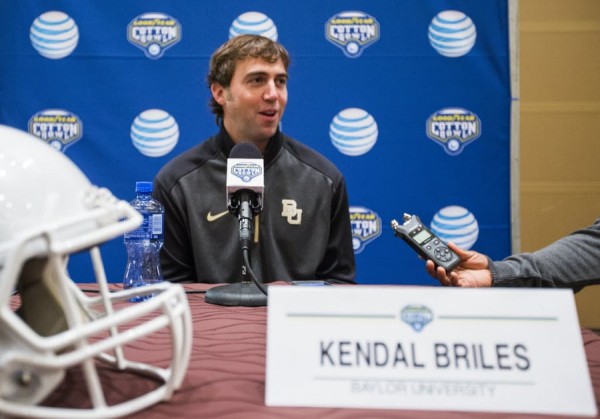 "Do you like white women? Because have a lot of them at Baylor, and they love football players." - Kendell Briles, Baylor College football recruiter, addressing black football prospects.
Washington Post, "Baylor moves to dismiss lawsuit alleging 52 rapes by 31 football players", 29 March 2017:

Baylor moved Tuesday to dismiss a federal lawsuit filed in January filed by a former student who claimed to have been gang-raped by a pair of football players in 2013. In addition, her complaint alleged 52 "acts of rape" committed by the school's football players between 2011 and 2014.

Those numbers were far higher than the eye-opening figures cited by school regents from the report of an outside law firm, which found that 17 women had reported 19 incidents of sexual or domestic assault by Baylor football players since 2011. However, in its court filing Tuesday, Baylor said it "does not agree with or concede the accuracy of Plaintiff's 146-paragraph complaint and its immaterial and inflammatory assertions."

"Baylor moves to dismiss Plaintiff's assault, failure to investigate, and negligence claims because they are barred by the two-year statute of limitations," stated the document, filed with a U.S. District Court that includes Baylor's home of Waco, Tex., in its jurisdiction. The move to dismiss also claimed that the allegations of the woman, referred to as Elizabeth Doe, "do not rise to the level of 'deliberate indifference.' "

Doe alleged in her complaint that on April 18, 2013 — an annual date known as "Diadeloso" ("Day of the Bear") at Baylor and marked by a lack of classes and an encouragement of social interaction — she was raped by two freshman football players, Tre'Von Armstead and Shamycheal Chatman, and that Baylor ignored the situation. She also claimed that her position as a member of the school's female recruiting team, called the Baylor Bruins, contributed to the incident.

"Baylor's recruiting policies and practices, along with the Baylor Bruin football hostess program, directly contributed to the creation of a culture of sexual violence that permeated Baylor and from which Ms. Doe would soon suffer," the lawsuit stated.

The lawsuit also contended that Kendal Briles, a former assistant football coach and son of former head coach Art Briles, told a recruit, "Do you like white women? Because we have a lot of them at Baylor, and they love football players."

[Art Briles says he 'did not cover up any sexual violence' at Baylor]

"While broadly and needlessly impugning the integrity of the many female students who honorably participated in the Bruins organization, Plaintiff does not allege that she herself was ever asked by any Baylor official, directly or indirectly, to participate in the 'good time' recruiting policy that she claims to have existed," Baylor said Tuesday, "nor does she claim that her alleged assault occurred in conjunction with any recruiting activity."

More broadly, the lawsuit claimed that "Baylor football players were responsible for … the most widespread culture of sexual violence and abuse of women ever reported in a collegiate athletic program," adding, "Baylor football under Briles had run wild, in more ways than one, and Baylor was doing nothing to stop it."

"Although Baylor appreciates the sensitivity and seriousness of the issue of sexual assault — a fact demonstrated by its voluntary release of the Pepper Hamilton investigation findings in May 2016 — Plaintiff's inflammatory and immaterial allegations must be disregarded when evaluating whether Plaintiff has stated a claim," the university said in Tuesday's filing.

Former Baylor football player Tre'Von Armstead arrested on sexual assault charges.

Armstead and Chatman were arrested last week and indicted in connection with the 2013 incident. Another former Baylor football player, Sam Ukwuachu, had a sexual-assault conviction overturned last week by a Texas appeals court, with the case remanded for retrial. Two other ex-Bears, Tevin Elliott and Shawn Oakman, have been convicted of and indicted on rape charges, respectively, in an ongoing scandal that has cost the jobs of Briles and other senior Baylor officials and spawned numerous lawsuits.

On Friday, lawyers for 10 women (in addition to Doe) who are suing Baylor for its alleged indifference to their rapes by football players filed notice to subpoena materials from Pepper Hamilton's investigation into the school. "It's long past time for the truth of how senior administrators discouraged and retaliated against the young women for reporting sexual assault," Jim Dunnam, one of the lawyers, said Monday (via the Waco Tribune-Herald).

"We'll never have transparency until they stop saying this was just a football problem," he added. "Every time they say it is just a football problem is further victimization of the over 100 young women who were wronged that had nothing to do with football."
Baylor's Kim Mulkey: "Knock Parents Concerned About Sexual Assault Scandal 'Right In The Face."

DeadSpin, "Baylor's Kim Mulkey: Knock Parents Concerned About Sexual Assault Scandal 'Right In The Face", 25 Feb 2017:

Today was senior day for the Baylor women's basketball team, and rather than spending her time at the mic focused solely on her soon-departing players, head coach Kim Mulkey took a different route.

The storied coach decided to share a few choice words for parents voicing concern over sending their daughters to a place currently being sued for allowing and enabling football players to commit an alleged 52 sexual assaults in four years. Or rather, she shared some instructions for the fans—who cheered her both during and after her speech—telling them that if a parent tells them they won't let their daughter attend Baylor, they should "knock them right in the face."
Related Story at MR: Miscegenating female college students.
Our football coaches weren't Marxists imposing black integration (they were objectivists imposing integration with blacks).
Washington Post, Opinion, 3 Dec 2017:

Dec. 1, 2017, will be remembered as the day when the vast majority of Americans fully grasped the consequences of the 2016 elections. They installed a man in the White House "likely to be under investigation for criminality for a very, very long time to come." And they gave power to a Republican Party whose only purpose is to comfort the already extremely comfortable.

The quotation above, from Donald Trump's campaign rhetoric against Hillary Clinton, is now a better fit than ever for his own circumstances. The day after Michael Flynn's guilty plea on Friday, Trump compounded his legal jeopardy with a tweet suggesting that (contrary to what he had said before) he knew Flynn, his onetime national security adviser, had lied to the FBI.

Trump's lawyers will keep trying to explain his tweet away, but his overall vulnerability on obstructing justice has increased exponentially.

But it's almost as important that Friday was also the day Senate Republican leaders brought forth a tax bill heralding the death of anything resembling a populist form of conservatism within the Republican Party. Plutocracy will now be the GOP's calling card. Facing one of the most scandalous special-interest tax bills in a long history of such measures, even supposedly moderate members of the party caved in before the power of big money when the votes were counted early Saturday morning.

[...]

The leaders of "the world's greatest deliberative body," as the Senate pretentiously calls itself, no longer feel any obligation even to provide legible copies of complex legislation. The chicken scratches scribbled on the margins of their tax giveaway signed away any legitimacy these politicians can claim for their political project.

And deficits? Ah, deficits. They matter not a whit when there is money to pass out to corporations, rich heirs, private jet owners and the beer lobby represented by the son of one of our fine senators. But deficits will matter again soon, when Republicans will insist that they have no choice but to slash programs for the elderly, the sick and the poor.

One salutary outcome of this episode is that Trump showed how nonsensical were the widely repeated assertions that he was outside the Republican mainstream. We now know he is just a flamboyantly clownish and unconscionably mean version of an old-fashioned corporate conservative.

There is not an authentically populist bone in this billionaire's body. He regularly demonstrates his utter contempt for working people by treating them as rubes.

He seems to think that racist gestures and malicious comments about immigrants and Muslims will distract working-class voters from how far he is tilting government away from their interests and toward those of his family and his rich friends.

Trump and his party will learn how many of the Americans they are taking for granted are much smarter than this and know when someone is selling them out — because, sadly, it's something they are familiar with.

This is why the coincidence of the tax bill's passage and Flynn's decision to cooperate with special counsel Robert S. Mueller III is so dangerous to Trump: The president's populist mask is slipping at the very moment when he most needs to rally the troops. Flynn, who cherished the phrase "lock her up," came face to face with the slammer himself and decided that loyalty to this most unfaithful of leaders was not worth the price. About this, at least, Flynn is right.

But don't count on Republican politicians abandoning Trump quickly now that their tax victory is in sight. They and the president have a lot more in common than either side wants to admit. The primary loyalty they share is not to God or country or republican virtue. It is to the private accumulation of money, and this is a bond not easily broken.
For complete story, see Washington Post.
Subscribe