Majorityrights News > Category: Economics & Finance

"I got the phone call Nov. 12 at 2:39 in the afternoon," Tina Snyder recalled. Her 24-year-old son, Lee Winder, had been found in a shopping center parking lot near his car outside a Dunkin' Donuts.

Winder had become addicted to pain pills and died of a heroin overdose.


Washington Post, "Amid a targeted lobbying effort, Congress weakened the DEA's ability to go after drug distributors, even as opioid-related deaths continue to rise, a Washington Post and '60 Minutes' investigation finds", 15 Oct 2017:

In April 2016, at the height of the deadliest drug epidemic in U.S. history, Congress effectively stripped the Drug Enforcement Administration of its most potent weapon against large drug companies suspected of spilling prescription narcotics onto the nation's streets.

By then, the opioid war had claimed 200,000 lives, more than three times the number of U.S. military deaths in the Vietnam War. Overdose deaths continue to rise. There is no end in sight.

A handful of members of Congress, allied with the nation's major drug distributors, prevailed upon the DEA and the Justice Department to agree to a more industry-friendly law, undermining efforts to stanch the flow of pain pills, according to an investigation by The Washington Post and "60 Minutes." The DEA had opposed the effort for years.

The law was the crowning achievement of a multifaceted campaign by the drug industry to weaken aggressive DEA enforcement efforts against drug distribution companies that were supplying corrupt doctors and pharmacists who peddled narcotics to the black market. The industry worked behind the scenes with lobbyists and key members of Congress, pouring more than a million dollars into their election campaigns.

The chief advocate of the law that hobbled the DEA was Rep. Tom Marino, a Pennsylvania Republican who is now President Trump's nominee to become the nation's next drug czar. Marino spent years trying to move the law through Congress. It passed after Sen. Orrin G. Hatch (R-Utah) negotiated a final version with the DEA.

For years, some drug distributors were fined for repeatedly ignoring warnings from the DEA to shut down suspicious sales of hundreds of millions of pills, while they racked up billions of dollars in sales.

The new law makes it virtually impossible for the DEA to freeze suspicious narcotic shipments from the companies, according to internal agency and Justice Department documents and an independent assessment by the DEA's chief administrative law judge in a soon-to-be-published law review article. That powerful tool had allowed the agency to immediately prevent drugs from reaching the street.

Political action committees representing the industry contributed at least $1.5 million to the 23 lawmakers who sponsored or co-sponsored four versions of the bill, including nearly $100,000 to Marino and $177,000 to Hatch. Overall, the drug industry spent $102 million lobbying Congress on the bill and other legislation between 2014 and 2016, according to lobbying reports.

[TUESDAY UPDATE: Trump announces drug czar Marino will withdraw]

"The drug industry, the manufacturers, wholesalers, distributors and chain drugstores, have an influence over Congress that has never been seen before," said Joseph T. Rannazzisi, who ran the DEA's division responsible for regulating the drug industry and led a decade-long campaign of aggressive enforcement until he was forced out of the agency in 2015. "I mean, to get Congress to pass a bill to protect their interests in the height of an opioid epidemic just shows me how much influence they have."

Besides the sponsors and co-sponsors of the bill, few lawmakers knew the true impact the law would have. It sailed through Congress and was passed by unanimous consent, a parliamentary procedure reserved for bills considered to be noncontroversial. The White House was equally unaware of the bill's import when President Barack Obama signed it into law, according to interviews with former senior administration officials.

Top officials at the White House and the Justice Department have declined to discuss how the bill came to pass.

Michael Botticelli, who led the White House Office of National Drug Control Policy at the time, said neither Justice nor the DEA objected to the bill, removing a major obstacle to the president's approval.

"We deferred to DEA, as is common practice," he said.

The bill also was reviewed by the White House Office of Management and Budget.

"Neither the DEA nor the Justice Department informed OMB about the policy change in the bill," a former senior OMB official with knowledge of the issue said recently. The official spoke on the condition of anonymity because of the sensitivity of internal White House deliberations.

The DEA's top official at the time, acting administrator Chuck Rosenberg, declined repeated requests for interviews. A senior DEA official said the agency fought the bill for years in the face of growing pressure from key members of Congress and industry lobbyists. But the DEA lost the battle and eventually was forced to accept a deal it did not want.

[...]

Deeply involved in the effort to help the industry was the DEA's former associate chief counsel, D. Linden Barber. While at the DEA, he helped design and carry out the early stages of the agency's tough enforcement campaign, which targeted drug companies that were failing to report suspicious orders of narcotics.

When Barber went to work for the drug industry in 2011, he brought an intimate knowledge of the DEA's strategy and how it could be attacked to protect the companies. He was one of dozens of DEA officials recruited by the drug industry during the past decade.

Barber played a key role in early version of the legislation that would eventually curtail the DEA's power, according to an internal email written by a Justice Department official to a colleague. "He wrote the Marino bill," the official wrote in 2014.

Barber declined repeated requests for an interview.

With a few words, the new law changed four decades of DEA practice. Previously, the DEA could freeze drug shipments that posed an "imminent danger" to the community, giving the agency broad authority. Now, the DEA must demonstrate that a company's actions represent "a substantial likelihood of an immediate threat," a much higher bar.

[...]

Today, Rannazzisi is a consultant for a team of lawyers suing the opioid industry. Separately, 41 state attorneys general have banded together to investigate the industry. Hundreds of counties, cities and towns also are suing.

"This is an industry that's out of control. If they don't follow the law in drug supply, and diversion occurs, people die. That's just it, people die," he said. "And what they're saying is, 'The heck with your compliance. We'll just get the law changed.' "

[...]

'Drug dealers in lab coats'

2006: 52,277 deaths from prescription opioid overdoses since 2000.

Joe Rannazzisi came to DEA headquarters as an outsider with an attitude. He worked as an agent in Detroit, where he watched prescription drugs flood small towns and cities in the Midwest.

Hundreds of millions of pain pills, such as Vicodin and oxycodone, ended up in the hands of dealers and illegal users.

Rogue doctors wrote fraudulent prescriptions for enormous numbers of pills, and complicit pharmacists filled them without question, often for cash. Internet pharmacies, supplied by drug distribution companies, allowed users to obtain drugs without seeing a doctor.

"There were just too many bad practitioners, too many bad pharmacies, and too many bad wholesalers and distributors," Rannazzisi recalled.

[...]

Rannazzisi brought an aggressive approach to the diversion control office.

The year he took over, Linden Barber was promoted to run diversion control's litigation office, which crafted the legal arguments that supported the team. He was a former Army lawyer who served in Iraq. The cadre of attorneys who worked for him saw him as a tough litigator unafraid of an influential industry.

Barber and Rannazzisi formed a powerful combination that the drug companies would learn to fear. "Early on he did really good work," Rannazzisi said. "He jumped into the Internet cases when he first came here."

After shutting down the Internet pharmacies, Rannazzisi and Barber pursued the pain management clinics that replaced them and soon became as ubiquitous in South Florida as the golden arches of McDonald's. To get there, drug dealers and users would take the "Oxy Express" down Interstate 75.

"Lines of customers coming in and going out," said Matthew Murphy, a veteran DEA supervisor in Boston whom Rannazzisi hired to be chief of pharmaceutical investigations. "Armed guards. Vanloads of people from the Appalachia region driving down to Florida to get a prescription from a pain clinic and then get the prescription filled, going back to wherever they're from."

Back home, each 30-pill vial of oxycodone was worth $900.

DEA officials realized they needed a new strategy to confront this new kind of drug dealer.

"They weren't slinging crack on the corner," Rannazzisi said. "These were professionals who were doing it. They were just drug dealers in lab coats."

Rather than focusing on bad doctors and pharmacists, Rannazzisi and Barber decided to target the companies feeding the pill mills: the wholesale drug distributors, some of them massive multinational corporations.

[...]

"They definitely didn't like Joe Rannazzisi," Murphy said. "Not at all. He wasn't viewed as a person that they could work with. And maybe that was appropriate. He didn't want to work with industry much."

Rannazzisi was unmoved by their complaints.

"We're worried about their feelings being hurt because we were doing our job?" he said. "We were making them comply. We were holding their feet to the fire."

Murphy recalled a telling meeting with drug company representatives.

He said the president of one of the drug companies sat on the other side of the table, put his hands up and said, " 'You got us. What can we do to make this right?' " Murphy recalled.

Murphy said he had heard the same thing from drug dealers.

There was an important difference, Murphy noted.

"You know," he said, "the heroin and cocaine traffickers didn't have a class ring on their finger from a prestigious university."

'This is war'

2011: 121,468 deaths from prescription opioid overdoses since 2000.

In 2011, Linden Barber left the DEA to join the Washington, D.C., office of the law firm Quarles & Brady. He started a practice representing drug companies. "If you have a DEA compliance issue or you're facing a government investigation," he said in a promotional video for the firm, "I'd be happy to hear from you."

Barber's move turned out to be a key moment in the struggle between drug companies and the government, but it was far from the only one. Dozens of top officials from the DEA and Justice Department have stepped through Washington's revolving door to work for drug companies.

[...]

'it was bad'

2013: 149,853 deaths from prescription opioid overdoses since 2000.

The field generals in the DEA's war on opioids are men and women such as Jim Geldhof, a 43-year agency veteran who managed the diversion control program in the Detroit field office. He witnessed firsthand the heartbreak pain pills were causing across the Midwest.

One night, at a town hall meeting in Portsmouth, Ohio, Geldhof sat quietly as the Portsmouth High School gym fell dark and a large screen flickered with photographs.

Geldhof was in tears.

"Sons and daughters and grandsons and granddaughters in graduation pictures," he recalled. "Some were wearing football jerseys. They had their whole lives ahead of them, and then they were gone."


[...]

Geldhof, the DEA program manager in Detroit, was investigating a midsize Ohio-based drug distributor. Between 2007 and 2012, Miami-Luken had shipped 20 million doses of oxycodone and hydrocodone to pharmacies in West Virginia. About 11 million wound up in one county, Mingo, population 25,000.

Despite the rising death rate in West Virginia — the highest in the nation — Geldhof said his pleas in 2013 to halt Miami-Luken's operations were ignored by the legal office at headquarters.

"First we got blown off by the company," he said, "and then we got blown off by our own lawyers."

Novak suspected another reason for the slowdown.

At times, he said, some of his colleagues appeared more concerned with pleasing the industry than working on behalf of the public. Some of the lawyers had simply given up fighting the industry and seemed to be preparing for a future working with the companies they were supposed to be regulating, he said.

"It was not just one person who left the office; everyone started to leave. That's your payout. You do your time, and more and more people were auditioning for the industry. It stopped us from doing our jobs."

The departures gave the industry an unfair advantage, Novak said.

"There was a fear," he said. "It comes from seeing that some of the best and brightest former DEA attorneys are now on the other side and know all of the weak points. Their fingerprints are on memos and policy and emails."

[...]

Epilogue

2016: 197,713 deaths from prescription opioid overdoses since 2000.

John Mulrooney, the chief DEA administrative law judge, has been documenting the falling number of immediate suspension orders against doctors, pharmacies and drug companies. That number has dropped from 65 in fiscal year 2011 to six so far this fiscal year, according to the DEA. Not a single order has targeted a distributor or manufacturer since late 2015, according to Mulrooney's reports, which were obtained under the Freedom of Information Act.

Mulrooney said in his reports that the judges under him were handling so few cases at the DEA that they began hearing the cases of other federal agencies.

Mingo County

, West Virginia, racial makeup 97.1% White

[...]

A spokesman for Whitehouse said that the DEA could have expressed its opposition at any time.

"The fact that it passed the entire Senate without hearing any sort of communication that would have triggered concern of at least one senator doesn't really pass the smell test," the spokesman said.

Jim Geldhof, the DEA program manager in Detroit, retired from the agency at the end of 2015 after 43 years on the job. He said the companies were fully aware of their responsibilities under the law.

"When you're selling half a million pills to some pharmacy and you're telling me that you don't know what the rules are for a suspicious order?" said Geldhof, who is now working as a consultant to lawyers suing the industry. "All we were looking for is a good-faith effort by these companies to do the right thing, and there was no good-faith effort. Greed always trumped compliance. It did every time. It was about money, and it's as simple as that."

Just before Geldhof left, his two-year quest to persuade the DEA to take action against Miami-Luken finally paid off. In November 2015, the DEA accused the company of multiple violations of the law for allegedly failing to report orders for tens of millions of pain pills from pharmacies, most of them in West Virginia. That case — the most recent one to target a distributor — is pending.

Of the millions of pills sent to Mingo County, many went to one pharmacy in Williamson, the county seat, population 2,924. In one month alone, Miami-Luken shipped 258,000 hydrocodone pills to the pharmacy, more than 10 times the typical amount for a West Virginia pharmacy.

The mayor of Williamson has since filed a lawsuit against Miami-Luken and other drug distributors, accusing them of flooding the city with pain pills and permitting them to saturate the black market.

"Like sharks circling their prey, multi-billion dollar companies descended upon Appalachia for the sole purpose of profiting off of the prescription drug-fueled feeding frenzy," the lawsuit says.

...West Virginia was not alone among poor White areas targeted, but provides a graphic example of how much big pharma, big business, big money and the government care for disadvantaged Whites, as West Virginia is markedly the poorest and Whitest state in America.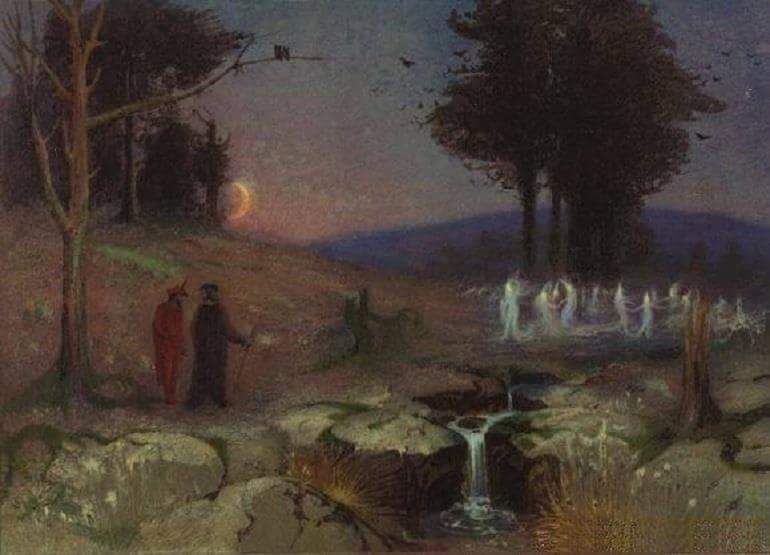 Almost heaven, West Virginia, the corporations can't lay off - Massey corp. strip mines its mountains, poisons its water and big pharma preys on the despair of the first casualties of cultural Marxism.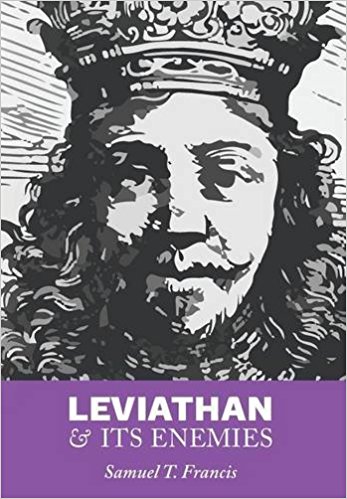 Sam Francis was creating 'young fogies' - Alex Linder.
It's going to require some nuance, but it is important to explain why James Lawrence is a walking piece of dog shit masquerading as a human being, a manifestation shown in his article at (((Alternative Right))):
Alternative Right, "THE COSMOPOLITAN CLASS", 24 Sept 2017.
In brief, James Lawrence has elevated Sam Francis young fogeyism = an aspiration to conceive of oneself as precociously wry in protection of the "traditional" already Jew infested culture against "progressivism." This is anti modernism without being sufficiently post modern (to incorporate the best while leaving behind the worst of both modern and inherited ways), as it stops with a neo-traditionalism, read (((paleoconservatism))).
Now, Francis, and by proxy Lawrence, have some things right.
Namely, that there is a significant portion of influential White people circulating among our elite functions who do not have our ethnonational interests at heart. More, that there is a managerial elite who want to share in this self interested good fortune, who will thus also betray ethno nationals in order to gain favor of this elite, internationalist power.
It is also true that both these kinds of White people can gain international backing by importing foreigners against Whites (or exporting elitist interests, e.g., compradors, against ethnonationals) and they can and do also virtue signal by sacrificing Whites and quelling any backlash against foreign impositions on ethnonationalism.
But I more accurately and descriptively call these people right wingers, and their underpinning objectivism: which is directed by Jewry - hence, Lawrence's commitment to end his article in (((his masters))) bidding by espousing the "true right" on behalf of (((paleoconservatism))) against "the left"..."the Cosmopolitans" and the occasional bad Jew - yes, they have bad ones too, he knows.
Here Lawrence takes a turn into disingenuous speculation, by saying these Whites who betray eithnonationalism are not "traitors" - well, objectivists are not perfectly described as "traitors", true - they are loyal to their own subjective interests through a disingenuous pretense of objectivism or naively subject to the subjective/relative interests of others through the pretense of objectivism.
Although there are distinct patterns of the treacherous Whites among elite positions, there is not necessarily a well organized elite group to which they subscribe as Lawrence would provide for the diversion of conspiracy theorists - it is more facile than that.
Indeed, the only real reason to circumscribe it so perfectly with the designation of a "Cosmopoitain" elite which is strictly loyal to its in group, is to function as a tool for Jews to deflect attention away from what is indeed their more organized half of the elite internationalist equation. So that they can point to their (((paleocons))), who can say, "see? we are the good ones", we have paleocons who are on your side, not like those bad Jews, we're here with you to protect your (((Christian traditions))) against those "Cosmopolitan elites" and the occasional bad Jew, like Soros and neo cons like William Kristol.
That is to say, like the site Alternative Right, James Lawrence is disguising, perhaps even to himself, the fact that he is kissing Jewish ass in order to keep his means to power afloat.
White elites who betray our interests are indeed one giant pole of our problem, but their loyalty functions a bit more arbitrarily on the happenstance of subjective fortune and selling out; along with the mutual admiration and facile croneyism of their "objective" attainment, which is why, in their unaccountabilty, they are so easily bribed and outmaneuvered by the Jewish group, which is organized as a distinct group in its relative interests (is it good for Jews?) and which will send forth posers as representatives of (((paleoconservatism))) against the "Cosmopolitan" elite.
That is to say, objectivism functions in a much more slippery way against ethnonational interests and Jewry knows how to play it - e.g., through reactionary narratives like those of Sam Francis and James Lawrence. It is a nebulous, quasi group created de facto by the ever present temptation of facile betrayal in self interest, and that is why it requires the ever present default vigilance of accountability through left nationalism and its White variant, the White class, White Left nationalism.
Why I Left The Altright, Sept 20, 2017:

viz., regarding AltRight.com Inc.

Jason Reza Jorjani writes:

A recent piece of trash 'journalism' in The New York Times entitled "Undercover With the Alt-Right" features video footage of me that was obtained surreptitiously and under false pretenses. It has been deceptively edited to make it appear as if I am advocating genocidal extreme right-wing policies. The five minute clip has been spliced together from a two hour meeting in a pub. My nightmarish prediction of a future that would follow from Western policymakers' failure to address the Muslim migrant crisis in the present has been taken out of context and made to appear as if it is advocacy for "concentration camps and expulsions and war… at the cost of a few hundred million people." It is one thing for such a deceptive film clip to have been produced by the Antifa organization Help Not Hate, it is another altogether for it to be embedded into a New York Times article. Jesse Singal and the Times are responsible for libel – or worse. I had a long and heated conversation with Mr. Singal in the course of which I clarified the concealed context of my butchered statements, but he did not convey my clarification in a responsible fashion when reproducing Antifa's slanderously spliced misquotes of me.

The article also suggests that the Alt-Right Corporation was created in a context that involved my dialogue with individuals in the Trump Administration, and that our aim was to become their policy advisement group (comparable to the Straussian think tank inside the Bush-Cheney Administration). In this context, the one-sentence parenthetical reference to my August 15th resignation from the Alt-Right Corporation and Arktos Media makes it appear as if I left the corporation only because lines of communication to people who had the ear of President Trump were cut off. It is true that my greater responsibilities to the Iranian opposition were not the sole cause of my departure. The formation of the Iranian United Front during the very same days as the Charlottesville disaster were only an opportunity to leave an organization with which I was already profoundly dissatisfied – an organization that I created. The New York Times hit piece did get one thing right, I was in fact "the architect of the Alt-Right Corporation." I suggested it to Richard Spencer. I'm afraid the time has come to confess why I did that, and to explain what the organization was supposed to be as opposed to what it has become.

Just after a very warmly received speech on "Occult Science and the Organic State" at the Identitarian Ideas conference in Stockholm in October of 2016, Daniel Friberg hired me as the Editor-in-Chief of Arktos Media – the press that had published my first book, Prometheus and Atlas, which went on to win the 2016 Parapsychological Association Book Award (the PA is a serious scientific organization accredited by the AAAS). In November of 2016, on the heels of President Trump's electoral victory, I attended the National Policy Institute conference in Washington DC in my capacity as a book distributor. In addition to being Editor-in-Chief, I was also the Head of Arktos US, so I was there manning the book stand. Richard Spencer and I had barely known each other for 24 hours when he called me up to the stage to present my vision for the future evolution of Arktos under my editorship. But subsequent events would draw us together.

You see, on account of the grossly distorted propaganda perpetrated by mainstream media infiltrators who lingered at our private dinner after the NPI press conference was dismissed, a mere handful of Roman saluting folks out of the more than 300 attendees cheering for Richard's speech were used to tar the entire gathering as some kind of Neo-Nazi rally. Less than a month after #Hailgate, a very prominent academic Philosophy blogger ran a story branding me as a "Neo-Nazi". The Leiter Report on me identified both my doctoral granting institution, the State University of New York at Stony Brook, and my place of work, the New Jersey Institute of Technology. Shortly thereafter, at a SUNY Stony Brook faculty meeting, I was denounced as an "Aryan White Supremacist" and a review of my doctorate was suggested with a view to making a public statement that would, for all intents and purposes, invalidate my degree in the eyes of my present employer and any future employers. The faculty forgot that I was still subscribed to the department listserv, and I was afforded the possibility of preparing a preemptive response that warranted further media coverage within the academic sphere. Leiter, however, dug his heels in.

Even the community of rebel scientists who had embraced me just months earlier, by honoring Prometheus and Atlas with the highest award in their circles, turned on me with a vengeance. Fortunately, thanks to the intervention of two prominent scientists whose names I will not mention, but one of whom is a Nobel Laureate, discussions about expelling me from the Parapsychological Association (PA) and the Society for Scientific Exploration (SSE) ended with a decision to publicly uphold the apolitical character of these organizations. Privately, however, the damage was done. I became a heretic even among heretics.

When the post-Hailgate writing was on the wall for me in academia, Richard Spencer visited New York for a few days. His right hand man, former Radix journal editor 'Hannibal Bateman' (who I really respect), slept over in my apartment and Richard and I got to spend a lot of time together. Between a business lunch at my favorite Persian restaurant on one day, and a long evening that ended with a Dionysian, intoxicated hours-long discussion at my apartment, my idea for a corporatist unification of the major institutions of the Alt-Right movement was seeded in Richard's psyche. But Richard did not know something about this act of inception, which I commemorated by leaving an Easter egg for the future in this picture that I suggested we take in front of Hermes, the Trickster, that evening.

What Richard did not know I disclosed to him about a month later during a late night dinner at the Hamilton restaurant in DC. After publishing Prometheus and Atlas with Arktos Media, I was approached by some people who had already been aware of my (entirely voluntary and unpaid) high-level advisement work with the (501c3 non-profit) Iranian Renaissance organization. These individuals facilitated some initially promising private meetings with incoming Trump Administration policy makers, with the aim of interesting them in our vision for an Iranian cultural revolution. They wanted to help build a new Persian Empire that would offer the West a staunch ally in the war against a nascent Islamic Caliphate. I was told that my book, Prometheus and Atlas, expressed exactly the kind of vision that they had for the future evolution of Man.

Hillary Clinton had given the so-called "Alt-Right" a great deal of unwarranted media attention, to the point where she helped to damn-near mainstream what she herself had described as a "fringe" movement. If the total mess that was then the Alt-Right could be unified, under my intellectual and ideological leadership, then it could be used to forward the aims that these backers claimed to share in common with me. This would have involved a course-correction that extricated the Alt-Right from the ghetto of "White Nationalism" – or as the mainstream media calls it, "White Supremacy" – toward a discourse of Indo-European identity. This inclusion of the Persian, Indian, and Buddhist traditions of the Eastern Aryan world was integral to another key aim: to transform divisive and defensively weak ethno-nationalism into a different vision for a new world order than the deracinating one of soulless globalist financiers. An inclusively identitarian Indo-European Community would be strong enough to take on China and Islam in the battle for planetary hegemony, as humanity faces existential threats from convergent advancements in technology that promise a superhuman future but could also yield a horrifyingly transhuman dystopia. My second book, World State of Emergency, basically lays out what we had in mind.

I corporatized the Alt-Right because a corporate structure allows for both outside investment and hierarchical governance. The key was to have a real brain installed at the pinnacle of the hierarchy. I was supposed to be the conduit for a major investment during the formative phase of the Alt-Right Corporation, and thereby assume its leadership – at least as far as fundamental questions of ideology were concerned. After listening to my explanation of who my potential backers were, and of what capabilities they had (which I urge him, even now, not to disclose for his own sake), Richard agreed that granted such an investment would be forthcoming I would be on point. What was especially compelling to him was the promise of direct engagement, through me, with people inside the White House such as Steve Bannon – something my backers suggested that I could, and should do, but that would not be possible with Richard at the helm. (Bannon, an avid reader of Julius Evola, is consequently familiar with Arktos, one of the only two English language publishers of Evola's writings.) After this meeting with Richard, I went on to discuss this scenario with every single core board member of our company, including Arktos CEO Daniel Friberg. In February of 2017, during another Identitarian Ideas conference in Stockholm, where the lead-in to my speech on "The Failure of Democracy" hinted at my central role in forming the Alt-Right Corporation, Daniel and I even shook on this deal.

That policy speech, in February of 2017, just a few weeks after the formation of the Alt-Right Corporation in late January, was supposed to be a prelude to the investment that I was promised would come later the same month. Well, the investment did not come in February. I was told that the funds would certainly be available by March. Then it was explained to me why there would have to be another delay until May. Meanwhile, Daniel Friberg had moved from a 53% shareholding in Arktos Media to 82%. This was never supposed to happen. I was promised the funds to buy out troublesome shareholders at Arktos and become Daniel's partner, rather than his employee.

I am afraid that I cannot disclose the reason for the repeated delays without also revealing the precise source of the funding and classified information about the particular persons involved in securing it. Suffice it to say, consulting open source material in the mainstream media will inform you that beginning in February of 2016, there was a sustained campaign by Neo-Cons and Neo-Liberals to derail the Trump Train. This began with the dismissal and threatened prosecution of General Michael Flynn, and continued with the sidelining of Steve Bannon. (Eventually this ended with the train-wreck of Bannon being forced out in August, the month I resigned from the Alt-Right.)

In addition to losing my opportunity to acquire a major shareholding in Arktos, Richard and Daniel increased their shares in the Alt-Right Corporation at my expense by making a deal involving what Richard admits was "monopoly money." Richard "sold" his website altright.com to the corporation, while Daniel made his website Metapedia a joint holding as well. At a board meeting on May 9th, Richard and Daniel came up with arbitrary monetary values for their websites, $10K and $15K respectively, and gave themselves 25% and 30% of our corporate shares, reducing my shareholding to 10% in the process. Initially, we had a 'knights of the round table' share structure, with each partner as an equal shareholder, a provisional arrangement arrived at as we awaited the funding that would have established me as the majority shareholder. If I were to apply the same principle that they did with their "monopoly money" deal, the scale of investment that I was supposed to bring in to the Alt-Right Corporation would have left me with something like a 95% shareholding.

Moreover, once the ownership of altright.com was officially handed over to our board, during a board meeting Tor Westman, who I insisted be brought onto the board in the first place (against Richard's objection), suggested that not everyone on the board should have access to the domain account information. Daniel added that not everyone on the Arktos Board had access to the Arktos website domain information (he meant me), and that it should be handled on a "need to know" basis. While this discussion, which took place with me present, was couched in terms of a suspicion of Henrik Palmgren of Red Ice, who was absent, Richard rightly understood Daniel's remarks as aiming to exclude me and agreed by replying, "I don't think Jason would go in and change anything, but…" He didn't need to finish the sentence. He only added that after restricting the access to Richard, Daniel, and Tor, the passwords should be changed.

What is worse is that in the long months of the Spring of 2017, as I waited for funding to materialize, I watched the corporation that was my brainchild turn into a magnet for white trash. Exactly the kind of people who were supposed to be sidelined by my centralization and corporatization of the Alt-Right were cultivated by Richard as the populist base for 'his' movement. I was sorry to see Daniel's Arktos affiliated and European-centered Right On journal, which had been in the business of publishing serious intellectual content when John Morgan was editing it, merged into an altright.com news and 'perspective' platform that has about as much perspective as a tabloid. The comments sections of our website devolved into a cesspool filled by the most despicable pond scum, former 4-chaners who would routinely pile on in trolling attacks against me every time I published something with a bit of intellectual content. "Iranians is brown poo-poo people" kind of sums it up. I decided to stop contributing until the investment came in and I could really clean things up. When Daniel and Richard agreed to lazily use Daniel's "Points of Orientation" from his pamphlet, The Real Right Returns, as the basis for an ideological statement to appear on the website, consulting the serious philosopher on the board to help edit it was only an afterthought to them.

In May, at a meeting in London, I was assured by the investors that the obstacles had at last been cleared and I could expect our collaboration to begin in June. When I reported this to Richard at a New York lunch at the end of the same month, he thoughtlessly and angrily dismissed a plan that the investors had shared with me for creating an economic and security corridor from the Baltic Sea to the Black Sea and across to the Caucasus. This "Neo-Scythian" Ukraine-based approach to the long-term revitalization and liberation of Europe – linked to a future, post-Islamic Greater Iran via the Caucasus – offended the Russophilia that has been fostered by his wife.

So I cannot say I was surprised when the backers ultimately failed to follow through with their long-promised investment. By late June the movement was long past its embryonic stage. A deformed creature, a mindless Frankenstein's monster had already entered the world. Of course this would not have happened if, between February and May, the angel investors had made good on their promises. Even though they are now responsible for my being libeled in the New York Times, potentially at the cost of my career in academia, I will not reveal their identities. It would catalyze a mainstream media scandal that none of us want to see. I am not interested in testifying before Congress, because the truth I would have to tell is stranger than fiction.
"The first time I saw 'It's a Wonderful Life', I had tremendous respect for George Bailey, who was the main character."
New Observer, "Jewish Extremist Hate Group SPLC's Secret Cayman Island Accounts Exposed; Do the Donors Know?", 31 Aug 2017:

One of America's most notorious Jewish extremist hate groups, the SPLC, has been exposed as stashing millions of dollars in cash—presumably from donors—in secret Cayman Island bank accounts, according to a new report in the Washington Free Beacon (WFB) news service.

The SPLC, which poses as an "anti-racist" organization, is merely another Jewish extremist pressure group—like its sister organization, the ADL.

According to the WFB, the SPLC, which is registered as a 501(c)(3) tax-exempt charitable organization, has pushed "millions of dollars to offshore entities."

Additionally, the Free Beacon said, the SPLC "pays lucrative six-figure salaries to its top directors and key employees while spending little on legal services despite its stated intent of 'fighting hate and bigotry' using litigation, education, and other forms of advocacy."

Quoting the SPLC's own tax return records, the WFB said that the SPLC has

" . . . 'financial interests' in the Cayman Islands, British Virgin Islands, and Bermuda. No information is available beyond the acknowledgment of the interests at the bottom of the form.

However, the Washington Free Beacon discovered forms from 2014 that shed light on some of the Southern Poverty Law Center's transfers to foreign entities.

The SPLC's Form 8865, a Return of U.S. Persons With Respect to Certain Foreign Partnerships, from 2014 shows that the nonprofit transferred hundreds of thousands to an account located in the Cayman Islands.

SPLC lists Tiger Global Management LLC, a New York-based private equity financial firm, as an agent on its form. The form shows a foreign partnership between the SPLC and Tiger Global Private Investment Partners IX, L.P., a pooled investment fund in the Cayman Islands. SPLC transferred $960,000 in cash on Nov. 24, 2014 to Tiger Global Private Investment Partners IX, L.P, its records show.

The SPLC's Form 926, a Return by a U.S. Transferor of Property to a Foreign Corporation, from 2014 shows additional cash transactions that the nonprofit had sent to offshore funds.

The SPLC reported a $102,007 cash transfer on Dec. 24, 2014 to BPV-III Cayman X Limited, a foreign entity located in the Cayman Islands. The group then sent $157,574 in cash to BPV-III Cayman XI Limited on Dec. 31, 2014, an entity that lists the same PO Box address in Grand Cayman as the previous transfer.

The nonprofit pushed millions more into offshore funds at the beginning of 2015.

On March 1, 2015, SPLC sent $2,200,000 to an entity incorporated in Canana Bay, Cayman Islands, according to Securities and Exchange Commission (SEC) records and run by a firm firm based in Greenwich, Ct. Another $2,200,000 cash transfer was made on the same day to another fund whose business is located at the same address as the previous fund in the Cayman Islands, according to SEC records.

No information is contained on its interests in Bermuda on the 2014 forms. SPLC's financial stakes in the British Virgin Islands were not acknowledged until its 2015 tax form.

Lucinda Chappelle, a principal at Jackson Thornton, the public accounting firm in Montgomery, Ala., that prepared the SPLC's tax forms, said she does not discuss client matters and hung up the phone when the Free Beacon contacted her in an attempt to get the most updated forms from the group in relation to its foreign business dealings.

Tax experts expressed confusion when being told of the transfer.

"I've never known a US-based nonprofit dealing in human rights or social services to have any foreign bank accounts," said Amy Sterling Casil, CEO of Pacific Human Capital, a California-based nonprofit consulting firm. "My impression based on prior interactions is that they have a small, modestly paid staff, and were regarded by most in the industry as frugal and reliable. I am stunned to learn of transfers of millions to offshore bank accounts. It is a huge red flag and would have been completely unacceptable to any wealthy, responsible, experienced board member who was committed to a charitable mission who I ever worked with."

"It is unethical for any US-based charity to invest large sums of money overseas," said Casil. "I know of no legitimate reason for any US-based nonprofit to put money in overseas, unregulated bank accounts."

"It seems extremely unusual for a '501(c)(3)' concentrating upon reducing poverty in the American South to have multiple bank accounts in tax haven nations," Charles Ortel, a former Wall Street analyst and financial advisor who helped uncover a 2009 financial scandal at General Electric, told the Free Beacon.

In addition, the WFB said, the SPLC "pays lucrative salaries to its top leadership," using as an example its president and chief executive officer, Richard Cohen, who got $346,218 in base compensation in 2015, and $20,000 more in other reportable compensation and non-taxable benefits.

The minimum amount paid to an officer, director, trustee, or key employee in 2015 was $140,000 in base salary, not including other compensation. The SPLC spent $20 million on salaries throughout the year, but reported spending only $61,000 on legal services in 2015.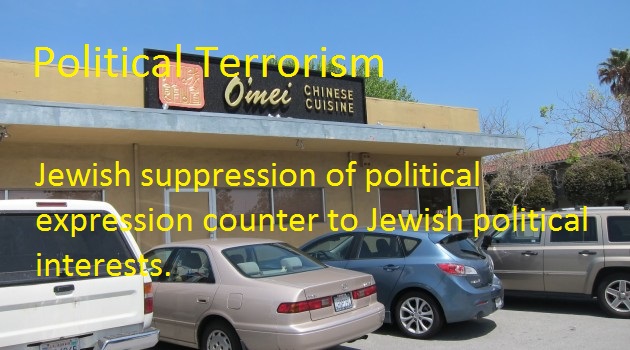 The Fetch, "O'Mei Chinese Restaurant Closure – Anatomy of Political Suppression", 5 Sept 2017:
Recent circumstances surrounding the closure of the O'Mei Chinese Restaurant in Santa Cruz, CA, and Club Jäger in Minneapolis, MN, showed them to be the target of an assault as publicly available federal campaign donation records were accessed to David Duke's Louisiana 2016 federal senatorial bid. In each case, the owner of O'Mei Restaurant, Roger Grigsby, and the owner of Club Jäger, Julius Jaeger De Roma, were referenced in a hit list put out by Lynda Carson, an Antifa sympathizer "journalist" working for Indybay Media in San Francisco.
In the case of Roger Grigsby, the original hit piece article was followed-up with an article in the local Santa Cruz digital edition of Indymedia headline oozing with gloating contempt for the honesty and decency of people daring to support political efforts not approved by Jewish/Antifa political and media affiliations.
Taken in total, we appear to be witnessing a coordinated effort by Jewish/Antifa forces to smear and destroy businesses of those supporting political efforts that are diametrically opposed to Jewish political interests.
Herein is an anatomy of how Jewish power operates.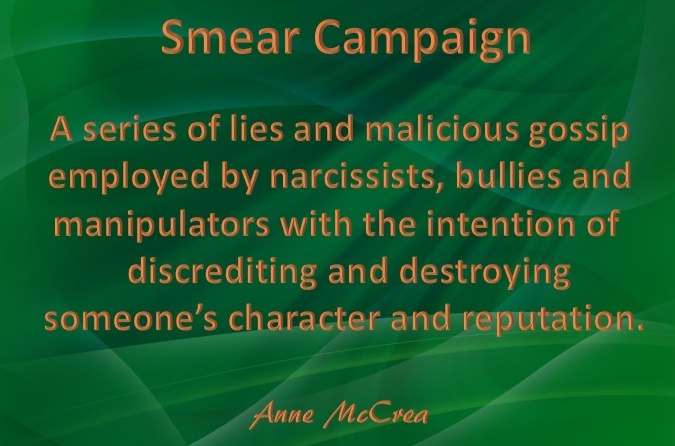 Innuendo and Smear Campaign
The first inkling that a person is in the process of being targeted can be seen by the sudden change in innuendo and smears appearing in traditionally sympathetic editorial venues. For businesses, the smear campaign begins by unknown and unseen writers commenting on sites for which the targeted company may be found. In the case of restaurants, this will be seen in an increasing number of negative reviews for the restaurant.
In the case of O'Mei Restaurant, the theme of those working on the smear campaign was "updating the menu" as can be seen by this post, admitted by the "reviewer" as being 2 months subsequent to the last visit but chiming in after the Jewish/Fake News/MSM rolled out the smear the campaign nationwide.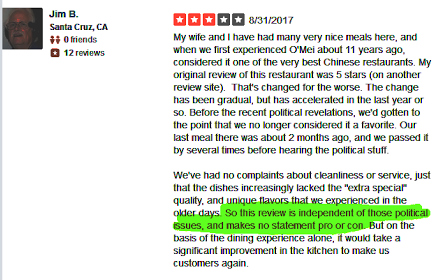 For its part, Yelp understands this and takes a proactive approach to clean the comments of often slanderous innuendo by removing negative posts that they believe to be brought about by the "significant news event". However, it should be factored in that smear campaigns are not necessarily motivated independently after slanderous stories hit, but rather occur before these stories break as part of the softening up process.
In the case of O'Mei Restaurant, negative reviews began as early as February 16, with some reviews so long that the reviewer seemed to be trying to hide the fact that he was making a negative review by posting quite a lot of "blowhard puffery" before concluding with the "menu needs an update" zinger.

Targeting Front Line Staff
In the case of both O'Mei Restaurant and Club Jäger, each establishment saw front line staff targeted with the intent to have them "quit in protest" against "the racist owners". Unfortunately, in today's world, far too many people will sacrifice themselves, their families, and their employers onto the altar of Jewish Marxism and its repugnant ideologies and practices such as "political correctness".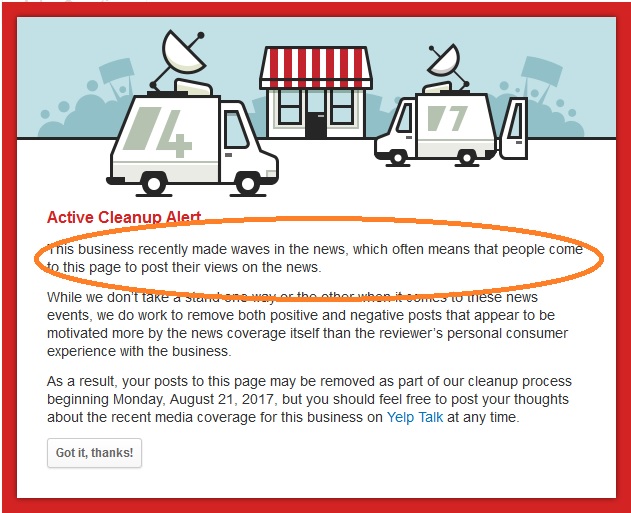 By getting the front line staff to "resign", the business by default is forced to close as there remains no staff trained to work with the public. This results in a forced closure of the establishment by the owner as there are no direct resources available to effectively run the business.
Hostile media stands at the ready to pounce on the new dynamics by reporting essentially a barrage of fake news, selling the false story that "employees and customers" are boycotting the establishment.
In the case of O'Mei Restaurant, front line staff, the servers and waiters, were met at a bar and pressured to leave the company, which they did. In the case of Club Jäger, the front line staff were also approached and "encouraged" to resign in protest. That all of this points to an open conspiracy to harm the business owners goes without saying. To believe that an obscure story on a non-descript website would have such a reach is absurd.
Frankly, nobody would actually care without some direct face to face intervention to ensure that the front line staff is compliant and agrees to "boycott" the establishment.
Once front line staff have been compromised (and most are too limp necked to understand there is a targeted campaign in effect and stupid enough to sacrifice their own interests to support Jewish interests), the next phase of the operation may begin.
Local Media Assaults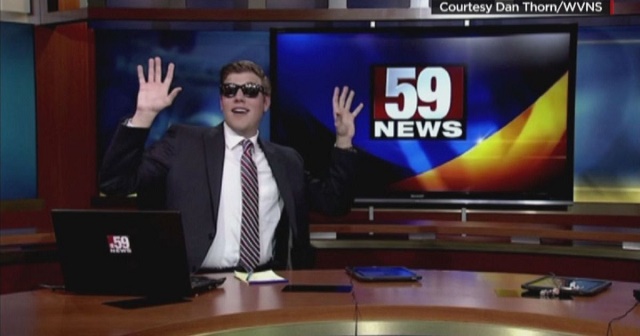 The next step in the targeted harassment campaign is simply to release the story in the local media. The media, being mostly filled with liberal morons who have never met a Jewish cause they could not "fully get behind", runs the story in the most dishonest and FAKE way possible, often dressing up the article with even larger swaths of yellow journalism for the intended purpose of smearing the target AND firing up the hordes of brain dead morons who stand ready to fill the comments sections of the article or video with endless streams of virtue signaling idiocy that could only make a proud card carrying member of the ADL or SPLC proud.
It is within the comments sections of these articles that "velocity" of the story is reached, a "force multiplier" brought about by comment sections of digital publications being stacked with liberal "trolls" all too eager and willing to pile on to the targeted victim without a care for decency, honesty, or integrity.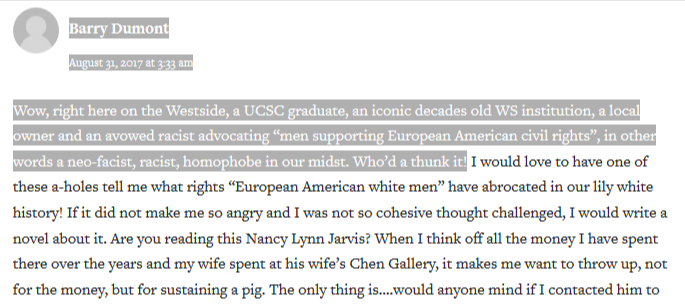 Very few, if any, of those writing in comments sections actually know the target, let alone the real circumstances of the story: what they do know is that Jewish media has told them to bark, and like dogs, they bark. Incessantly. Worse, a percentage of these people are Jewish and they know PRECISELY the anti-White/European venom they are spewing, while delighting in watching unsuspecting or idiotic "goy" join them in their venom spew fest.
It is a witch hunt, initiated by unethical and dishonest reporting, backed by a small contingent of organized trolls who stir up hatred in the "comments", and then watch the "pile on" begin.
Without necessary resources to counter such a planned character assassination agenda narrative, the political suppression becomes complete and effective – at least for a month or more, while people sort out what really might or did happen to their community.

A National and International Roll-Out
The reality that we are witnessing a planned suppression of political expression becomes all too obvious once the story gets picked up by national, and even international, media. In the case of O'Mei Restaurant, shortly after the story broke, it was picked up by CBS News Channel 5 in San Francisco.
Within a week of the story "breaking locally", the Fake News (Jewish) media had rolled the story out across the globe. Utilizing Google, a collaborator in Jewish political suppression efforts, showed 21,600 listings for the closure of O'Mei restaurant, with the story even making its way into such "prominent" platforms as The Washington Post (here), WBRZ.com (here), and ABC News (here).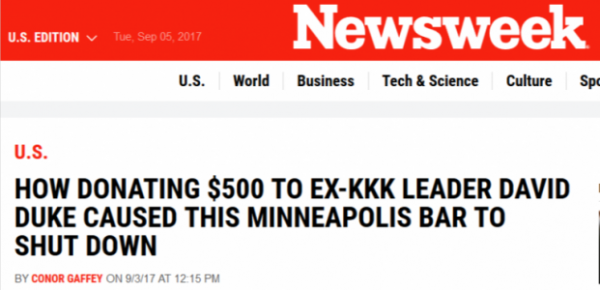 One has to ask: why would WBRZ or ABC need to run with what is really a local story run by an unethical, malicious Antifa "reporter" in some small town in California, unless there was not a clear agenda behind it? The message Jewish media seems to be sending is very clear: if you DARE support ANY candidate that even breathes a whiff of an agenda that runs counter to America's hostile Jewish agenda, you can expect the force and might of Jewish political pressure to be brought to bear.
Imagine. Small American businessmen are being smashed and forced to shut down their businesses under the open scorn of Jewish media companies because of a mere US$500 donation to a candidate Jewish power constantly vilifies. Meanwhile, Americans hardly know that the top 5 donors to the Clinton run for the Presidency were Jews.
And they raised $BILLIONS.
The suffocating nature of Jewish suppression of political expression is in the open and for all to see. Combine the O'Mei Restaurant story with the never ending purges of Nationalist accounts on social media, and increasingly, the Internet itself, and it becomes clear that Houston has a problem, and it has everything to do with a flood of sorts. America's political well being is being drowned and suffocated under the weight of Jewish suppression of political expression.
The O'Mei Story
What happened to O'Mei Restaurant, Club Jager, and numerous Internet sites and social media accounts, is but an expanding effort by a hostile Jewish elite working in tandem with their vast resources to stifle political expression in America. They are telling Americans and the world that Jews dominate the political spectrum, and you voice opinions or support efforts counter to these Jewish interests at your own peril.
We are witnessing the unveiling of a pending totalitarianism for the United States the likes of which have not been seen since Jewish hordes over ran White Russia and murdered tens upon tens of millions. People ignore these perils at their own risk, but in the very process, risk the very well being the United States, and Western civilization at large.
In the case of O'Mei Restaurant, it was staffed by an owner married twice, each to a Chinese woman, 2 Chinese, 1 Sephardic Jew, 2 Mexican-Americans, a Greek-Mexican mix, and a Scandinavian. Hardly your open and avowed "racist" – but truth is always the first casualty in war, and there is clearly a "war on Whites" by an extremely hostile Jewish elite.
Note: The owner of O'Mei Restaurant has been a financial contributor to and supporter of Inside the Eye – Live! for years. The owner of O'Mei Restaurant was contacted as part of this article. Emails to the Antifa supporting "journalist", Lynda Carlson, were not returned.
Free Thought Project, "Rothschild Just Dumped Massive Amounts of US Assets, Sending an Ominous Signal", 30 Aug 2017:

In an ominous move, Lord Jacob Rothschild has aggressively moved to limit his exposure to "risky" U.S. capital markets.

In what is a sure signal to oligarchs across the globe, Lord Jacob Rothschild, founder and chairman of RIT Capital Partners, has substantially minimized his exposure to what he views as a risky and unstable U.S. capital market. In the half-yearly financial report for RIT Capital Partners, Rothschild explained the company's aggressive moves to significantly reduce exposure to U.S. assets.

"We do not believe this is an appropriate time to add to risk. Share prices have in many cases risen to unprecedented levels at a time when economic growth is by no means assured," Rothschild said in his semi-annual report.

Additionally, Rothschild stated that he believes quantitative easing (QE) programs employed by central banks, such as the Federal Reserve Bank in the U.S. will "come to an end."

Rothschild was quoted in the report as saying, "The period of monetary accommodation may well be coming to an end."

Signaling a potential disaster in the making in the United States financial markets, Rothschild reduced the investments RIT Capital Partners has in the U.S. dollar by nearly fifty percent. On December 31, 2016, RIT Capital Partners reported a 62 percent net value asset investment in U.S. dollars. In the latest report released by RIT Capital Partners on June 30, 2017, the company has a 37 percent net value asset investment in U.S. dollars.

Over that same period of time, Rothschild increased RIT's investment in Sterling and the Euro.

Just last year, the bond manager of what was once the world's largest bond fund had a dire prediction about how "all of this" will all end. And by "all of this," he means the propping up of financial markets by central banks.

Janus Henderson U.S. @JHIAdvisorsUS

Gross: Global yields lowest in 500 years of recorded history. $10 trillion of neg. rate bonds. This is a supernova that will explode one

When the U.S. stock market is trading at all-time highs, but Lord Rothschild is divesting RIT from those same markets, the central bank manipulation of market valuations becomes apparent.

Additionally, it's worth noting that Rothschild's RIT investment portfolio has returned roughly 2,000% since its formation – so he obviously understands how to position his assets to get big returns on investments, thus these recent moves should be a red flag to every American.

In explaining his recent investment moves, Rothschild, the RIT chairman stated:

"We have a particular interest in investments which will benefit from the impact of new technologies, and Far Eastern markets, influenced by the growing demand from Asian consumers."

The report also noted that RIT had invested in Social Capital, a tech investment firm based in Silicon Valley, and that Francesco Goedhuis, Chief Executive of J. Rothschild Capital Management, will serve on the company's advisory board. Social Capital provides seed funding for companies in the education, finance, and health care business sectors.

Rothschild also mentioned the advent of a fourth industrial revolution in the RIT Capital Partners report, noting, "As the 'Fourth Industrial Revolution' develops, it becomes increasingly important for your Company to be able to assess investment opportunities in the innovation driven changes which are affecting almost every business sector."

The fourth industrial revolution will be driven by new technologies that work to integrate the digital, biological, and physical worlds. Rothschild indicated in the report that the fourth industrial revolution was a driving factor in his investment in Social Capital.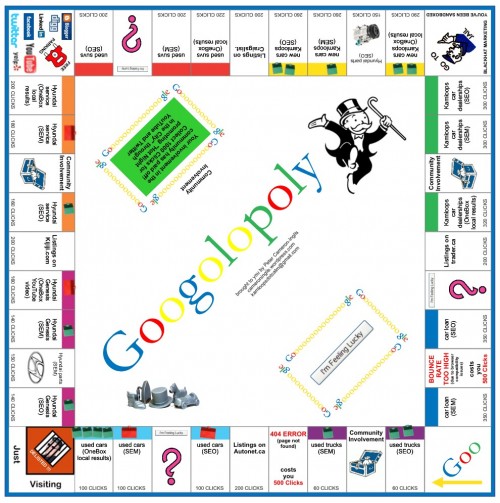 Background Briefing recently interviewed Johathan Taplin about his book, Move Fast and Break Things: How Google, Facebook and Amazon Cornered Culture and Undermine Democracy, and his op-ed at The New York Times, Google's Disturbing Influence Over Think Tanks.
Some highlights: The New America Foundation funded a group called The Open Markets Group, which was headed by a guy named Barry Lynn; and they were the most important group of scholars looking at monopoly in America. When the EU sanctioned Google with a 2.7 billion dollar fine, The Open Markets Group put out a statement applauding the EU and saying American anti-trust regulators should follow their example. Eric Schmidt, the Executive Chairman of Google, who provides most of the financing for the New American Foundation, was incredibly angry about this and essentially told the leader of New America, Ann Marie Slaughter, that she had to get rid of the Open Markets Group. She then wrote Barry Lynn an email saying that they had to leave by September 1, and essentially fired them. This is exactly the kind of political pressure that Google plies all over the world in terms of not just academic institutions, but think tanks and others in order to keep the political narrative in their favor and not have people who oppose them.
They pay off academics and think tanks, getting them to write favorable articles (totaling a hundred from each) about Google and denying their monopoly. This is how Google curries influence by dominating the communications channels of Washington D.C.
Eric Schmidt, who is the biggest funder of the New American Foundation and who is one of the top executives at Google, was the number one visitor during the Obama administration. He was logged in more times visiting the White House than any other single person in the entire eight years of the administration.
Google's regulatory capture: not only was Schmidt the most frequent White House visitor, more than any other CEO, by a long shot. But then Schmidt was able to put people from Google into the various agencies in the Obama administration. So, the person who ran the Patent Office was formerly the person who ran Google's patent practice; the person who was the Assistant Attorney General for anti-trust in the Obama administration was the person who had been Google's anti-trust attorney. Google had people high-up in The Federal Communications Agency. It was pernicious, it was everywhere…
One could say "Eric Schmidt is a liberal" and "he's helping Hillary Clinton", but literally the day after Clinton lost he was out there communicating with Ivanka Trump and Jared Kushner in the hopes of getting in bed with Trump. Not only did he extend invitations to them to come to his conference in Italy; but he also went to the White House and railed on about how Trump was going to be a great help to the economy with his new initiatives; so, its very clear that he has very little political conscience what-so-ever; he's just going to go where the money is.
People from all sides are recognizing the Google has too much money and power to frame narratives, to shape and influence culture; its platforms such as Facebook and Youtube are not only the way 3/4 of Americans get real news, but also conduits of propaganda: e.g., Steve Bannon and the Mercers used market targeting in their campaign to defeat Hillary Clinton, used social media very skillfully with fake news, used Russian bots to amplify their effect. An interesting note along with that, the intelligence community observes that Eric Schmidt's daughter worked for SCL, the company that controlled Cambridge Analytica - the company that Mercer owns and that Steve Bannon's on the board of.
They couldn't have done what they did if there hadn't been these two open platforms, Facebook and Youtube, which you could totally manipulate; there was nobody at the control of these platforms to block fake news in favor of Trump. However, there is no pornography on Youtube, which means that Youtube has very sophisticated technology which could filter out fake news, propaganda, etc., if desired.
Google's market capture is profound, its users provide content and profiles (which marketers value, of course) which competitors cannot match. Google is not just a virtual monopoly, not just one of the most wealthy companies, it is the richest company and perhaps the most powerful monopoly ever. More:
New York Times, "Is It Time to Break Up Google?", 22 Aug 2017:

By Johathan Taplin

In just 10 years, the world's five largest companies by market capitalization have all changed, save for one: Microsoft. Exxon Mobil, General Electric, Citigroup and Shell Oil are out and Apple, Alphabet (the parent company of Google), Amazon and Facebook have taken their place.

They're all tech companies, and each dominates its corner of the industry: Google has an 88 percent market share in search advertising, Facebook (and its subsidiaries Instagram, WhatsApp and Messenger) owns 77 percent of mobile social traffic and Amazon has a 74 percent share in the e-book market. In classic economic terms, all three are monopolies.

We have been transported back to the early 20th century, when arguments about "the curse of bigness" were advanced by President Woodrow Wilson's counselor, Louis Brandeis, before Wilson appointed him to the Supreme Court. Brandeis wanted to eliminate monopolies, because (in the words of his biographer Melvin Urofsky) "in a democratic society the existence of large centers of private power is dangerous to the continuing vitality of a free people." We need look no further than the conduct of the largest banks in the 2008 financial crisis or the role that Facebook and Google play in the "fake news" business to know that Brandeis was right.

While Brandeis generally opposed regulation — which, he worried, inevitably led to the corruption of the regulator — and instead advocated breaking up "bigness," he made an exception for "natural" monopolies, like telephone, water and power companies and railroads, where it made sense to have one or a few companies in control of an industry.

Could it be that these companies — and Google in particular — have become natural monopolies by supplying an entire market's demand for a service, at a price lower than what would be offered by two competing firms? And if so, is it time to regulate them like public utilities?

Consider a historical analogy: the early days of telecommunications.

In 1895 a photograph of the business district of a large city might have shown 20 phone wires attached to most buildings. Each wire was owned by a different phone company, and none of them worked with the others. Without network effects, the networks themselves were almost useless.

The solution was for a single company, American Telephone and Telegraph, to consolidate the industry by buying up all the small operators and creating a single network — a natural monopoly. The government permitted it, but then regulated this monopoly through the Federal Communications Commission.

AT&T (also known as the Bell System) had its rates regulated, and was required to spend a fixed percentage of its profits on research and development. In 1925 AT&T set up Bell Labs as a separate subsidiary with the mandate to develop the next generation of communications technology, but also to do basic research in physics and other sciences. Over the next 50 years, the basics of the digital age — the transistor, the microchip, the solar cell, the microwave, the laser, cellular telephony — all came out of Bell Labs, along with eight Nobel Prizes.

In a 1956 consent decree in which the Justice Department allowed AT&T to maintain its phone monopoly, the government extracted a huge concession: All past patents were licensed (to any American company) royalty-free, and all future patents were to be licensed for a small fee. These licenses led to the creation of Texas Instruments, Motorola, Fairchild Semiconductor and many other start-ups.

True, the internet never had the same problems of interoperability. And Google's route to dominance is different from the Bell System's. Nevertheless it still has all of the characteristics of a public utility.

We are going to have to decide fairly soon whether Google, Facebook and Amazon are the kinds of natural monopolies that need to be regulated, or whether we allow the status quo to continue, pretending that unfettered monoliths don't inflict damage on our privacy and democracy.

It is impossible to deny that Facebook, Google and Amazon have stymied innovation on a broad scale. To begin with, the platforms of Google and Facebook are the point of access to all media for the majority of Americans. While profits at Google, Facebook and Amazon have soared, revenues in media businesses like newspaper publishing or the music business have, since 2001, fallen by 70 percent.


According to the Bureau of Labor Statistics, newspaper publishers lost over half their employees between 2001 and 2016. Billions of dollars have been reallocated from creators of content to owners of monopoly platforms. All content creators dependent on advertising must negotiate with Google or Facebook as aggregator, the sole lifeline between themselves and the vast internet cloud.

It's not just newspapers that are hurting. In 2015 two Obama economic advisers, Peter Orszag and Jason Furman, published a paper arguing that the rise in "supernormal returns on capital" at firms with limited competition is leading to a rise in economic inequality. The M.I.T. economists Scott Stern and Jorge Guzman explained that in the presence of these giant firms, "it has become increasingly advantageous to be an incumbent, and less advantageous to be a new entrant."

There are a few obvious regulations to start with. Monopoly is made by acquisition — Google buying AdMob and DoubleClick, Facebook buying Instagram and WhatsApp, Amazon buying, to name just a few, Audible, Twitch, Zappos and Alexa. At a minimum, these companies should not be allowed to acquire other major firms, like Spotify or Snapchat.

The second alternative is to regulate a company like Google as a public utility, requiring it to license out patents, for a nominal fee, for its search algorithms, advertising exchanges and other key innovations.

The third alternative is to remove the "safe harbor" clause in the 1998 Digital Millennium Copyright Act, which allows companies like Facebook and Google's YouTube to free ride on the content produced by others. The reason there are 40,000 Islamic State videos on YouTube, many with ads that yield revenue for those who posted them, is that YouTube does not have to take responsibility for the content on its network. Facebook, Google and Twitter claim that policing their networks would be too onerous. But that's preposterous: They already police their networks for pornography, and quite well.

Removing the safe harbor provision would also force social networks to pay for the content posted on their sites. A simple example: One million downloads of a song on iTunes would yield the performer and his record label about $900,000. One million streams of that same song on YouTube would earn them about $900.

I'm under no delusion that, with libertarian tech moguls like Peter Thiel in President Trump's inner circle, antitrust regulation of the internet monopolies will be a priority. Ultimately we may have to wait four years, at which time the monopolies will be so dominant that the only remedy will be to break them up. Force Google to sell DoubleClick. Force Facebook to sell WhatsApp and Instagram.

Woodrow Wilson was right when he said in 1913, "If monopoly persists, monopoly will always sit at the helm of the government." We ignore his words at our peril.