Majorityrights News > Category: Economics & Finance
Jonathan Porritt, author of The World We Made, feels the Green Party must still discuss population.

The Ecologist, "Jonathon Porritt calls for progressive case for taking control of EU immigration", 7 Dec 2017:

JONATHON PORRITT, author of The World We Made, joined the Green Party four decades ago. At that time the party keenly debated population growth, and the impact this would have on the environment. Today, Porritt argues, the referendum and anxiety around immigration means progressives still need to discuss this hotly contested issue.

These increasingly significant deficits are not caused by high levels of immigration: they're caused by wretchedly inadequate economic and fiscal policy.

When I joined the Green party in the mid-1970s population was a big issue, regularly debated with enthusiasm and intellectual rigour. People joining the Green party today would have to wait a long time before even hearing the word mentioned – and then might easily find themselves 'warned off' from this no-go territory.

I just don't get this. In a world where overall population growth projections are rising, and where global migration is still on the rise, it's a complete dereliction of all environmentalists' duty to protect the planet (particularly members of the Green party) to continue to ignore population growth and not to campaign for its reduction. Without such a reduction, all solutions to other aspects of ecological and social concern are made far more difficult to deal with.

A couple of weeks ago, myself and Colin Hines published a paper entitled The Progressive Case for Taking Control of EU Immigration – and Avoiding Brexit in the Process. This case is simple: Brexit could still be reversed; hard Brexit can certainly be avoided.

Population growth

But this won't happen unless Labour, the Lib Dems and the Green Party stop dickering around and come up with some serious ideas about more effectively managing immigration into and between EU countries. Without that, many of those who voted Brexit will cry out in rage at the referendum result being seen to be 'set aside', given that concern about immigration was paramount in their minds at that time.

Uncomfortable though this might be for contemporary greens – and indeed for all progressives – high levels of population growth and immigration go hand-in-hand. If net migration continues at around recent levels, then the UK's population is expected to rise by nearly 8 million people in 15 years, almost the equivalent of the population of Greater London (8.7 million).

At least 75 percent of this increase would be from future migration and the children of those migrants. As already indicated, future population growth would not stop there. Unless something is done about this growth, it is projected to increase towards 80 million in 25 years and keep going upwards.

It's important to be completely logical about this. For instance, the UK is already struggling to maintain critical infrastructure, to meet housing demand, and to invest sufficiently in education, healthcare and social services.

As Colin and I unhesitatingly pointed out in our paper, these increasingly significant deficits are not caused by high levels of immigration: they're caused by wretchedly inadequate economic and fiscal policy, going back at least a couple of decades. But continuing population growth clearly exacerbates those deficits.

Resolutely defended

The UK's Total Fertility Rate has not been above 2.1 children per mother since 1972, but 'population momentum' (increase in numbers of births when babies born at peak of population growth reach reproductive age), plus net immigration, has led to a population increase of nearly 10 million people since 1972.

And these challenges can only get worse. We know, as a matter of increasingly painful inevitability, that the lives of tens/hundreds of millions of people (particularly in Africa and the Middle East) will be devastated by the effects of climate change.

We know that many of those people will have no choice but to leave their homes and communities if they are to have any prospect of survival, let alone a better life. And we know that many of them will seek to come to Europe, as the place that offers the best possible refuge in an all-encompassing storm not of their own making.

How can anyone suppose that an 'open borders' positioning is an appropriate response to that kind of backdrop? How can most progressives stick to the line that the EU's principle of 'freedom of movement' should be resolutely defended, especially after resurgent right-wing populism has had such a negative impact on elections this year in France, the Netherlands, Germany, the Czech Republic and Austria?

All I can do, therefore, is to urge all environmentalists to open up their minds again and re-think the whole population/immigration nexus – from a radical, genuinely progressive perspective.


This Author

Jonathon Porritt is an environmentalist and author.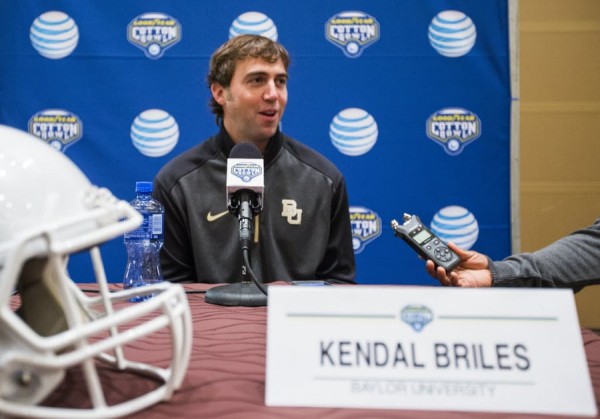 "Do you like white women? Because have a lot of them at Baylor, and they love football players." - Kendell Briles, Baylor College football recruiter, addressing black football prospects.
Washington Post, "Baylor moves to dismiss lawsuit alleging 52 rapes by 31 football players", 29 March 2017:

Baylor moved Tuesday to dismiss a federal lawsuit filed in January filed by a former student who claimed to have been gang-raped by a pair of football players in 2013. In addition, her complaint alleged 52 "acts of rape" committed by the school's football players between 2011 and 2014.

Those numbers were far higher than the eye-opening figures cited by school regents from the report of an outside law firm, which found that 17 women had reported 19 incidents of sexual or domestic assault by Baylor football players since 2011. However, in its court filing Tuesday, Baylor said it "does not agree with or concede the accuracy of Plaintiff's 146-paragraph complaint and its immaterial and inflammatory assertions."

"Baylor moves to dismiss Plaintiff's assault, failure to investigate, and negligence claims because they are barred by the two-year statute of limitations," stated the document, filed with a U.S. District Court that includes Baylor's home of Waco, Tex., in its jurisdiction. The move to dismiss also claimed that the allegations of the woman, referred to as Elizabeth Doe, "do not rise to the level of 'deliberate indifference.' "

Doe alleged in her complaint that on April 18, 2013 — an annual date known as "Diadeloso" ("Day of the Bear") at Baylor and marked by a lack of classes and an encouragement of social interaction — she was raped by two freshman football players, Tre'Von Armstead and Shamycheal Chatman, and that Baylor ignored the situation. She also claimed that her position as a member of the school's female recruiting team, called the Baylor Bruins, contributed to the incident.

"Baylor's recruiting policies and practices, along with the Baylor Bruin football hostess program, directly contributed to the creation of a culture of sexual violence that permeated Baylor and from which Ms. Doe would soon suffer," the lawsuit stated.

The lawsuit also contended that Kendal Briles, a former assistant football coach and son of former head coach Art Briles, told a recruit, "Do you like white women? Because we have a lot of them at Baylor, and they love football players."

[Art Briles says he 'did not cover up any sexual violence' at Baylor]

"While broadly and needlessly impugning the integrity of the many female students who honorably participated in the Bruins organization, Plaintiff does not allege that she herself was ever asked by any Baylor official, directly or indirectly, to participate in the 'good time' recruiting policy that she claims to have existed," Baylor said Tuesday, "nor does she claim that her alleged assault occurred in conjunction with any recruiting activity."

More broadly, the lawsuit claimed that "Baylor football players were responsible for … the most widespread culture of sexual violence and abuse of women ever reported in a collegiate athletic program," adding, "Baylor football under Briles had run wild, in more ways than one, and Baylor was doing nothing to stop it."

"Although Baylor appreciates the sensitivity and seriousness of the issue of sexual assault — a fact demonstrated by its voluntary release of the Pepper Hamilton investigation findings in May 2016 — Plaintiff's inflammatory and immaterial allegations must be disregarded when evaluating whether Plaintiff has stated a claim," the university said in Tuesday's filing.

Former Baylor football player Tre'Von Armstead arrested on sexual assault charges.

Armstead and Chatman were arrested last week and indicted in connection with the 2013 incident. Another former Baylor football player, Sam Ukwuachu, had a sexual-assault conviction overturned last week by a Texas appeals court, with the case remanded for retrial. Two other ex-Bears, Tevin Elliott and Shawn Oakman, have been convicted of and indicted on rape charges, respectively, in an ongoing scandal that has cost the jobs of Briles and other senior Baylor officials and spawned numerous lawsuits.

On Friday, lawyers for 10 women (in addition to Doe) who are suing Baylor for its alleged indifference to their rapes by football players filed notice to subpoena materials from Pepper Hamilton's investigation into the school. "It's long past time for the truth of how senior administrators discouraged and retaliated against the young women for reporting sexual assault," Jim Dunnam, one of the lawyers, said Monday (via the Waco Tribune-Herald).

"We'll never have transparency until they stop saying this was just a football problem," he added. "Every time they say it is just a football problem is further victimization of the over 100 young women who were wronged that had nothing to do with football."
Baylor's Kim Mulkey: "Knock Parents Concerned About Sexual Assault Scandal 'Right In The Face."

DeadSpin, "Baylor's Kim Mulkey: Knock Parents Concerned About Sexual Assault Scandal 'Right In The Face", 25 Feb 2017:

Today was senior day for the Baylor women's basketball team, and rather than spending her time at the mic focused solely on her soon-departing players, head coach Kim Mulkey took a different route.

The storied coach decided to share a few choice words for parents voicing concern over sending their daughters to a place currently being sued for allowing and enabling football players to commit an alleged 52 sexual assaults in four years. Or rather, she shared some instructions for the fans—who cheered her both during and after her speech—telling them that if a parent tells them they won't let their daughter attend Baylor, they should "knock them right in the face."
Related Story at MR: Miscegenating female college students.
Washington Post, Opinion, 3 Dec 2017:

Dec. 1, 2017, will be remembered as the day when the vast majority of Americans fully grasped the consequences of the 2016 elections. They installed a man in the White House "likely to be under investigation for criminality for a very, very long time to come." And they gave power to a Republican Party whose only purpose is to comfort the already extremely comfortable.

The quotation above, from Donald Trump's campaign rhetoric against Hillary Clinton, is now a better fit than ever for his own circumstances. The day after Michael Flynn's guilty plea on Friday, Trump compounded his legal jeopardy with a tweet suggesting that (contrary to what he had said before) he knew Flynn, his onetime national security adviser, had lied to the FBI.

Trump's lawyers will keep trying to explain his tweet away, but his overall vulnerability on obstructing justice has increased exponentially.

But it's almost as important that Friday was also the day Senate Republican leaders brought forth a tax bill heralding the death of anything resembling a populist form of conservatism within the Republican Party. Plutocracy will now be the GOP's calling card. Facing one of the most scandalous special-interest tax bills in a long history of such measures, even supposedly moderate members of the party caved in before the power of big money when the votes were counted early Saturday morning.

[...]

The leaders of "the world's greatest deliberative body," as the Senate pretentiously calls itself, no longer feel any obligation even to provide legible copies of complex legislation. The chicken scratches scribbled on the margins of their tax giveaway signed away any legitimacy these politicians can claim for their political project.

And deficits? Ah, deficits. They matter not a whit when there is money to pass out to corporations, rich heirs, private jet owners and the beer lobby represented by the son of one of our fine senators. But deficits will matter again soon, when Republicans will insist that they have no choice but to slash programs for the elderly, the sick and the poor.

One salutary outcome of this episode is that Trump showed how nonsensical were the widely repeated assertions that he was outside the Republican mainstream. We now know he is just a flamboyantly clownish and unconscionably mean version of an old-fashioned corporate conservative.

There is not an authentically populist bone in this billionaire's body. He regularly demonstrates his utter contempt for working people by treating them as rubes.

He seems to think that racist gestures and malicious comments about immigrants and Muslims will distract working-class voters from how far he is tilting government away from their interests and toward those of his family and his rich friends.

Trump and his party will learn how many of the Americans they are taking for granted are much smarter than this and know when someone is selling them out — because, sadly, it's something they are familiar with.

This is why the coincidence of the tax bill's passage and Flynn's decision to cooperate with special counsel Robert S. Mueller III is so dangerous to Trump: The president's populist mask is slipping at the very moment when he most needs to rally the troops. Flynn, who cherished the phrase "lock her up," came face to face with the slammer himself and decided that loyalty to this most unfaithful of leaders was not worth the price. About this, at least, Flynn is right.

But don't count on Republican politicians abandoning Trump quickly now that their tax victory is in sight. They and the president have a lot more in common than either side wants to admit. The primary loyalty they share is not to God or country or republican virtue. It is to the private accumulation of money, and this is a bond not easily broken.
For complete story, see Washington Post.
Subscribe
...of the increases. If you own a private jet, any attendant costs will be tax exempt. Good deal.
Trump's tax plan -
"I'm a Multi-Millionaire So Trump's Tax Plan Is Great for Me. It's a Disaster for Everyone Else"

Discussion from minute 8:25 - 9:02

On Sunday, the nonpartisan Congressional Budget Office released its report on the effects of the Senate GOP tax plan, and the results aren't pretty. According to the CBO, if this bill passes there will be a huge transfer of wealth in our country from the middle class to the rich. Nearly every American making under $75,000 a year will have less money in the long run, while millionaires like me will have more money from all our tax cuts.

The plan would also add an astounding $1.4 trillion to the national debt. That's 1.4 trillion reasons Republicans are going to use in the future to justify cutting Medicare, Medicaid and Social Security.

Senate Republicans claim their bill is intended to help the middle class, and that tax cuts for millionaires and wealthy corporations are necessary to boost economic growth and raise wages. People who invest in job-creating businesses know that the most important factor for economic growth is customers who have the means and desire to buy their products.

Discussion from minute 8:25 - 9:02

The idea that this tax plan is going to help anyone beside the ultra-rich is ludicrous. Even a brief examination of their bill shows how blatantly untrue their claims are.

Yes, some middle-class Americans are going to get a tax cut, but it will be temporary and will leave millions worse off in the long run. If you make less than $75,000 a year, your taxes are going up so mine can go down.

What about those huge tax cuts for millionaires and wealthy corporations? Those are permanent. That disparity tells you everything you need to know about the bill.

To make matters worse, the Senate bill's elimination of the Obamacare individual mandate would absolutely wreck the healthcare market. Without the mandate, health care premiums would rise across the board by about 10%, increasing costs for consumers and forcing those who can't afford the increase to go without.

Discussion from minute 8:25 - 9:02

The CBO estimates that without the mandate an extra 4 million Americans would be without insurance by 2019, a number which rises all the way to 13 million by 2027. Some of those people will end up going bankrupt, and that won't help them, the businesses where they shop or any other part of the economy besides the debt collection industry.

After years of talk about the danger of deficits and the importance of helping small businesses, this bill puts Senate Republicans' priorities in the spotlight, and the American people (rightly) don't like what they're seeing. Any tax bill will naturally have winners and losers as rates are changed and loopholes are closed, but it's striking how clearly the lines in this bill have been drawn. If you're rich, you're a winner. If you're not, you're a loser. That's not tax reform, it's a handout to the wealthy.

Discussion from minute 8:25 - 9:02

The zealous support for this bill by many Senators baffles me. Some of the bill's loudest advocates, like Mitch McConnell of Kentucky or Tim Scott of South Carolina, represent states full of people that stand to lose if this passes. They are pushing a bill that will hurt the vast majority of their constituents, all to please a few wealthy donors. That decision isn't just morally reprehensible, it's political suicide.

The effects of this tax bill are clear — I'll get a tax cut, and the middle class gets screwed. That's apparently an acceptable tradeoff for many members of the Senate, but it's not ok with me, and it shouldn't be ok with the American people.

This bill is an outrage, and it must be stopped.
Related Story: Americans do not pay into Social Security beyond yearly earnings of $127,500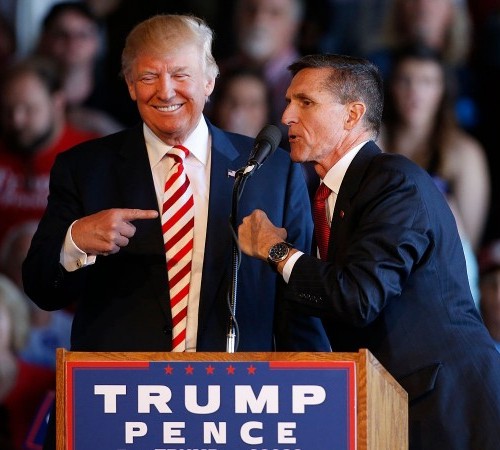 Washington Post, "Michael Flynn is the key to the Russia scandal — and he may have just flipped on Trump", 24 Nov 2017:

A lawyer for Michael Flynn has ended communications with President Trump's legal team, a sign that Flynn may be preparing to cooperate in the Russia probe.

Michael Flynn, who served as President Trump's national security adviser for just 24 days before being cut loose, may be the key figure to unraveling the entire Russia scandal. If that's true, the president just got some very, very bad news in the form of a New York Times report:

Lawyers for Michael T. Flynn, President Trump's former national security adviser, notified the president's legal team in recent days that they could no longer discuss the special counsel's investigation, according to four people involved in the case — an indication that Mr. Flynn is cooperating with prosecutors or negotiating a deal.

Mr. Flynn's lawyers had been sharing information with Mr. Trump's lawyers about the investigation by the special counsel, Robert S. Mueller III, who is examining whether anyone around Mr. Trump was involved in Russian efforts to undermine Hillary Clinton's presidential campaign.

That agreement has been terminated, the four people said. Defense lawyers frequently share information during investigations, but they must stop when doing so would pose a conflict of interest. It is unethical for lawyers to work together when one client is cooperating with prosecutors and another is still under investigation.

We should be clear that this news is not definitive proof that Flynn is cooperating with Mueller. It may mean only that he is in the process of negotiating a deal to avoid prosecution, and that deal might or might not involve giving information on other figures in the investigation. But if Flynn is indeed cooperating, Trump is in big trouble.

That's because if Flynn is cooperating, it can only be because he has information to offer Mueller on someone more important than himself. That's how it works. And who is more important than Flynn? Only a very small number of people. Among those implicated in this whole affair, that group may consist of Jared Kushner and Trump, and that's about it.
Expendable money: Dmitry Rybolovlev, bought and sold Da Vinci for record price. Bought Florida mansion from Trump for $95 million only to tear it down after seeing it for the first time because it was moldy.

NPR, "Journalist Investigating Trump And Russia Says 'Full Picture Is One Of Collusion", 21 Nov 2017:

"The constellation of Russian connections circling around Planet Trump is quite extraordinary," says Guardian reporter Luke Harding. His new book is Collusion.

TERRY GROSS, HOST:

This is FRESH AIR. I'm Terry Gross. The new book "Collusion" is about what the author, my guest Luke Harding, says appears to be an emerging pattern of collusion between Russia, Trump and his campaign. Harding also writes about how Russia appears to have started cultivating Trump back in 1987. The book is based on original reporting as well as on the Trump-Russia dossier compiled by former British intelligence agent Christopher Steele. Harding met with Steele twice, once before and once after the dossier became public. Harding had a lot of good contacts to draw on for this book because he spent four years as Moscow bureau chief for the The Guardian. During that time, the Kremlin didn't like some of the stories Harding was investigating, and in 2011, he was expelled. In Moscow, he learned a lot about Russian espionage partly through his own experience of being spied on and harassed.

Harding is now a foreign correspondent for The Guardian. He's also the author of books about WikiLeaks, Edward Snowden and Alexander Litvinenko, the former Russian spy who fled to England, passed information to British intelligence about links between the Kremlin and the Russian mafia and then was assassinated with polonium-spiked tea.

Luke Harding, welcome back to FRESH AIR. So the dossier said that the Russian regime had been cultivating, supporting and assisting Donald Trump for at least five years with the goal of encouraging splits and divisions in the Western alliance. You write that the Russians had their eyes on Donald Trump as early as the 1970s when he married Ivana Trump, who is from Czechoslovakia. Why were they keeping an eye on him in the '70s? What were they looking for?

LUKE HARDING: Well, the KGB really forever has been interested in cultivating people, actually, who might be useful contacts for them, identifying targets for possible recruitments possibly to be agents. That's not saying that Donald Trump is an agent, but the point is that he would have been on their radar certainly by 1977 when he married Ivana, who came from Czechoslovakia, a kind of communist Eastern bloc country. And we know from Czechoslovak spy records de-classified last year that the spy agencies were in contact with Ivana's father, that they kept an eye on the Trumps in Manhattan throughout the 1980s. And we also know, from defectors and other sources, that whatever Prague learned, communist Prague, would have been funneled to the big guys in Moscow, to the KGB. So there would have been a file on Donald Trump.

But I think what's kind of interesting about this story, if you understand the kind of Russian espionage background, is Trump's first visit to Soviet Moscow in 1987. He went with Ivana. He writes about it in "The Art Of The Deal," his best-selling memoir. He talks about getting an invitation from the Soviet government to go over there. And he makes it seem kind of rather casual. But what I discovered from my research is that there was actually a concerted effort by the Soviet government via the ambassador at the time, who was newly arrived, a guy called Yuri Dubinin, to kind of charm Trump, to flatter him, to woo him almost. And Dubinin's daughter, sort of who was part of this process, said that the ambassador rushed up to the top of Trump Tower, basically kind of breezed into Trump's office and he melted. That's the verb she used. He melted.

GROSS: That Trump melted when he was flattered.

HARDING: Yeah. That Trump melted with this kind of flattery. And several months later, he gets an invitation to go on an all-expenses-paid trip behind the Iron Curtain to Soviet Moscow. Now, a couple of things which were important here. One of them is that his trip was arranged by Intourist, which is the Soviet travel agency. Now, I've talked to defectors and others who say - this is actually fairly well-known - that Intourist is basically the KGB. It was the organization which monitored foreigners going into the Soviet Union and kept an eye on them when they were there. So kind of he went with KGB travel. Now, according to "The Art Of The Deal," he met various Soviet officials there. Who they were, we don't know. But what we can say with certainty is that his hotel, just off Red Square, the National Hotel, would have been bugged, that there was already a kind of dossier on Trump. And this would have been supplemented with whatever was picked up from encounters with him, from intercept, from his hotel room.

You know, we can't say that Trump was recruited in 1987. But what we can say with absolute certainty is there was a very determined effort by the Soviets to bring him over, and that moreover, his personality was the kind of thing they were looking for. They were looking for narcissists. They were looking for people who were kind of - dare I say it - corruptible, interested in money, people who were not necessarily faithful in their marriages and also sort of opportunists who were not very strong analysts or principle people. And if you work your way down the list through these sort of - the KGB's personality questionnaire, Donald Trump ticks every single box.

If that's not collusion, what is collusion?

GROSS: So during this period when Trump is talking with Dubinin, the Soviet ambassador to the U.S., Dubinin suggested joint venture to do a Trump Hotel in Moscow. So that hotel never happens, but why of all the developers in the U.S. would they ask Trump?

HARDING: There was no randomness about this. I mean, we know from Dubinin's daughters that they picked on Trump. And there's a kind of curious coda to this, which is, two months after his trip - actually, less than two months, he comes back from Moscow and, having previously shown very little interest in foreign policy, he takes out these full-page advertisements in The Washington Post and a couple of other U.S. newspapers basically criticizing Ronald Reagan and criticizing Reagan's foreign policy. Now, Trump is many things, but he is not an expert on international affairs, and this is curious. I mean, it may not be conspiratorial, but nonetheless there he is criticizing Reagan, who was very much an enemy of the Soviet Union. They regarded him as a hawk and a hardliner and a bitter adversary. And guess what? He also says that he's thinking about politics, not as a senator or as a mayor, but he actually goes to New Hampshire and he actively floats the idea of running for president. It doesn't happen then. But it's in his head. This is a strategic thought he has after his Moscow trip.

GROSS: So the Russian cultivation of Donald Trump, you say, resumes in 2008 when Trump is a birther. What is this resumption of cultivation? What did that look like?

HARDING: If you believe the dossier by Christopher Steele, the former British intelligence officer, which I do broadly with some caveats, then at this point someone inside the Kremlin decided that Trump could be of use. And what began was a sort of transactional relationship where Trump was feeding to Moscow, according to Steele, details of Russian oligarchs living in the U.S. who have property or assets or business ventures in the United States, and in return he was getting kind of politically useful stuff. Now, just to explain, the thing is about Putin is that he is deeply paranoid. He's conspiratorial. He doesn't really trust anybody - maybe his family, his dog, a few people. But basically he's intensely suspicious. And so any Russian who travels regularly to the United States or builds property there or invests in Silicon Valley, he wants to know what's going on and so do his spy services. So this, at least according to Steele, is what Trump's people may have been supplying.

Now, of course they deny all this, but it's interesting when sort of Donald Trump says, when he tweeted out famously, I've got no loans with Russia, no deals, nothing. Well, that's kind of formally true. Actually, Trump's multiple attempts to do business in Russia failed. I mean, they kind of blew away with the wind. But what one can say with certainty is that over a long period of time, there's been plenty of Russian money going from Moscow into Trump properties, some of them in Trump Tower. There were Mafia guys staying there in the 1980s, for example, who were subsequently convicted and went to federal jail. And also into sort of Trump-branded resorts later on in Florida and elsewhere. And there's a pattern.

GROSS: In 2013, Trump holds the Miss Universe pageant in Moscow, where it's sponsored by the oligarch Agalarov. By this time you say the Kremlin was actively cultivating Trump. Is the Miss Universe pageant being held in Moscow part of the cultivation, do you think?

HARDING: That's a really interesting question. As always in Russia, quite often it's about politics and it's about money. And the money is often even more important than the politics. But clearly Aras Agalarov was keen to promote himself. But I've met him. He's rather a charming guy. I interviewed him. But also he has a sort of pop star son called Emin. And by bringing the Miss Universe contest to Moscow, several happy things happened. First of all, Trump came over, which I think, if you believe the Christopher Steele dossier, which I broadly do, was good for the Kremlin that there was Trump in Moscow, plenty of opportunities to interact with him. Also good for Emin's pop career because he was singing before a global audience. He's a nice guy, but, I think, a somewhat kind of mediocre singer, but there was massive TV exposure. And most of all, of course, this trip was of interest to the FSB, the Russian spy agency.

Now, the dossier says that Trump was recorded in the suite at the Ritz-Carlton hotel, a suite that Obama had stayed in and he watched this kind of famous, exotic show, if you can quote it like that. Now, I don't know if that's correct. Trump denies it. But what I can say with absolute certainty is that the Trump suite would have been bugged. It wouldn't have been bugged for everybody, but obviously they were interested in him, and there will be a tape. It may just show Trump going to bed early reading a novel. I don't know. Or it may show something else. But that there will have been technical surveillance of Trump is absolutely guaranteed.

I mean, the other interesting thing is that Aras Agalarov, who hosted him, is - he's the sort of perfect companion. He's smart, he speaks English brilliantly, he's quite charming. He drove me around, one day, this estate that he built on the outskirts of Moscow for the super rich where houses cost $25 million. And we were trundling along in his kind of blue, English Jeep with the bodyguards respectfully rolling behind us in a Mercedes about 200 meters away. And he sort of told me his vision. He told me that he was inspired by America, by some of the developments he's seen there, but that ultimately he was a Russian patriot and he couldn't live in America even though his daughter was there studying and his wife was there quite a lot. He felt his home was in Russia. And I think that's all kind of quite revealing. So he has all these billions. He's a developer like Trump, but he also knows, as an oligarch, that if the state calls on him to do something then he has to do it, and he has to do it well.

Rob Goldstone

GROSS: Well, there's people connected to Agalarov who figure into the campaign story, and here's an example. Agalarov's publicist, Rob Goldstone, who's British, enters into a key part of the campaign story involving the Trump campaign links to Russia. He sends a now-famous email to Don Junior explaining that there's an offer to provide the Trump campaign with some official documents and information that would incriminate Hillary, and Don Junior responds that he's on the road, he can't meet right away but, quote, "if what you say is true, I love it. Could we do a call first thing next week?" So connect the dots for us between Goldstone being Agalarov's publicist and Goldstone being the person who conveys this information about Russia having incriminating information about Hillary.

Rob Goldstone relaxing, chatting with Trump

HARDING: Yeah. I mean, I think the whole Goldstone story is fascinating. It's also faintly embarrassing. Now, I speak as a sort of fellow Brit (laughter). This kind of joking British press, and he clowns around all the time, seems to be in the middle of this story. But what you have to understand, again, is that Putin is not going to do things in a kind of linear way. There are going to be kind of intermediaries, and Goldstone's the perfect intermediary. He and Emin know Trump. They've been to Trump Tower. There are lots of Instagram photos of them all together having dinner, relaxed, chatting and so on. And at some point, he gets a message from the Agalarovs that the prosecutor general of Russia - and this is how the email goes - has got some incriminating material on the Hillary which they would like to share as part of the Russian government's support for Donald Trump and his campaign. It's absolutely explicit.

And so Goldstone gets in touch with Trump Junior, sends these emails which we've now seen, and the meeting happens. Now, the fact is that actually, the lawyer who flies from Moscow to Trump Tower in the summer of 2016, now-famous Natalia Veselnitskaya, she doesn't bring the emails that perhaps the Trump campaign might have hoped for. She brings something else. But nonetheless, this is a story about intent. Trump Junior took the meeting. He could have rung the FBI and said, look, I'm being approached by these kind of dodgy Russians. What do you advise? But he took the meeting, and then he concealed it afterwards for almost a year. If that's not collusion, what is collusion?
"Aspen Institute": (((Panel discusses))) Active Measures
The Alt-Right is discussed in minute 14:45:
Evelyn Farkas: Former Assistant Secretary of Defense for Russia, Ukraine and Eurasia: 14:45: It drives me crazy when Former Director Comey says that the Russians are coming back. To your point, they never left. I mean they're still here, they have all that information, they're in our cyber- and in our information-sphere.

Ned Price: And its broader than just Wikileaks and the overt or semi overt organs of the Russian government. I think one thing we noticed even after the election; you take the sort of trending story in Alt-Right or so-called Alt-Right circles: [example] hashtag #Syriahoax started in Russia and somehow make their way to the United States and started trending in some of the same circles that are collectively known as the Alt-Right. And I think the linkage between the two is not something we fully understand; how something jumps across he Atlantic like that and tends to land with the same group of people after originating in pro-Russia circles.
Now we need a non-Jewish panel discussing Israeli and Jewish influence over the American electorate - lol.
..in fact, there are some questions toward the end that bear upon that -
Charlie D. from Duke Law: 52:00: Would it help if we broadened the discussion about all foreign nations who are trying to influence our campaigns?

Panel averts the question -

Ned Price: 52:19: I would start with the proposition that it's natural for governments to have policy preferences. Clearly I would suspect lots of the NATO member countries were made uncomfortable listening to Donald Trump during the campaign speak of NATO being obsolete. I think that the issue is that in today's environment there has been attempt at criminalization on policy preferences on the part of foreign capitals. But I think we have to remember is a far cry from a NATO country, you know, privately rooting for Hillary Clinton and a strategic adversary getting involved in our election with Active Measures, covert influence, social media, you name it.

Julia Ioffe: They weren't probing and scanning our election infrastructure, yeah.

Audience Member: Have any of you considered the business role of the president and Russia; because he has, right now, no one will lend him money in New York City, no one will do business with him in New York City. He owes a great deal of money. Where does he get the money? There are a lot of rumors that he gets it from Russia. Have any of your explored any of that?

Julia Ioffe: 53:48: Both of his sons said that he (Trump) gets most of his money from them (Russia) ...and its not a crazy proposition either that if he's doing real estate in New York and Florida ...and guess where (((Russians))) who want to park their money outside of Russia, guess where they want to buy real estate? - (((New York and Florida))).