Majorityrights News > Category: Economics & Finance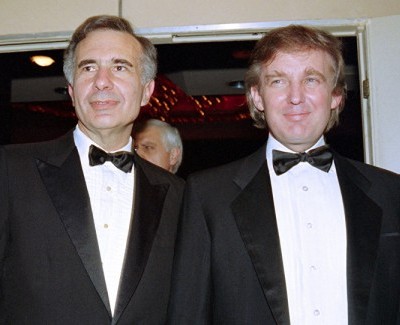 Together back in the 80s, when Carl Icahn was showing Donald Trump the ropes of "corporate-take-over", such as his plunder of TWA.
The Carl Icahn episode that pilfered the corporate culture of the once bustling American town—Lancaster, Ohio—is highly instructive of itself. It provides a lesson in its farther implications, however, as it set in motion transformations of that corporate culture which effected a perverse irony of its residents becoming Trump voters, seeking a return to their corporate culture as it had been - implicitly White - oblivious to the fact that they are hoping to do this through Trump, whose appointed gate-keeper is Carl Icahn - the very man who plundered Lancaster's corporate culture and set in motion its transformative demise, with devastating impact upon the now rust-belt town and its people (nearly all White).

(((NPR))) doesn't provide a transcript of portions which refer to Carl Icahn, e.g.
NPR, Glass House' Chronicles The Sharp Decline Of An All-American Factory Town, 6 Feb 2017:

13:10: Dave Davies: "When did outside financial interests first pose a challenge to the management of Anchor Hocking, this giant of a company?

Brian Alexander: The first time was Carl Icahn.
It is meaningful that the relatively brief episode of Carl Icahn's corporate raid on Anchor-Hocking did not merely lead to a limited financial downturn following the large (what amounts to) bribe that he levied against the company in order to get rid of him, but it had implicative force which transformed even the subsequent non-Jewish corporate culture, creating a new corporate culture - a new context, if you will. That is the kind of thing that the serious ethno-nationalist will want to examine further.
Brian Alexander: It's the 1980's, Carl Icahn has just begun his career of what became known at the time as "green mailing."

Dave Davies: "Corporate raiding", "corporate take-overs."

Alexander: "Corporate raiding", saying now I've just bought 5% of your stock. I want a seat on the board. You're running your company in a lousy way; and so I'm going to come and make all sorts of trouble for you, but you know, if you want to buy me out, at a profit, at a premium, well maybe I'll go away; and so that's exactly what happened with Carl Icahn.

Carl Icahn bought over 5% of the stock of Anchor Hocking, agitated the board, saying you need to make some different decisions, you could be returning more share-holder value and was eventually bought off at what I calculate to be about a three million dollar profit to Carl Icahn.

That episode did not last long, but I argue that it changed Anchor Hocking forever, from then on.

Dave Davies: In what way?

Brian Alexander: It scared people…
........................................................................

NPR, Glass House' Chronicles The Sharp Decline Of An All-American Factory Town, 6 Feb 2017:

NPR host Dave Davies: We heard a lot in the presidential campaign about anger and frustration among working class voters in America's heartland. Today we're going to focus on one factory town in central Ohio that was once a bustling center of industry and employment, but is now beset by low wages, unemployment and social decay.

Lancaster, Ohio isn't just a research subject for our guest Brian Alexander, it's his hometown.

His new book tells the story of the company that was once Lancaster's largest employer - Anchor-Hocking Glass Company was a Fortune 500 company with its headquarters in the town. The company provided jobs, civic leadership and community pride. It's decline Alexander argues isn't just a product of increased competition and changing markets, he says the firm was undone by Wall Street investors who had little knowledge of the company and little interest in anything besides short-term profit.
​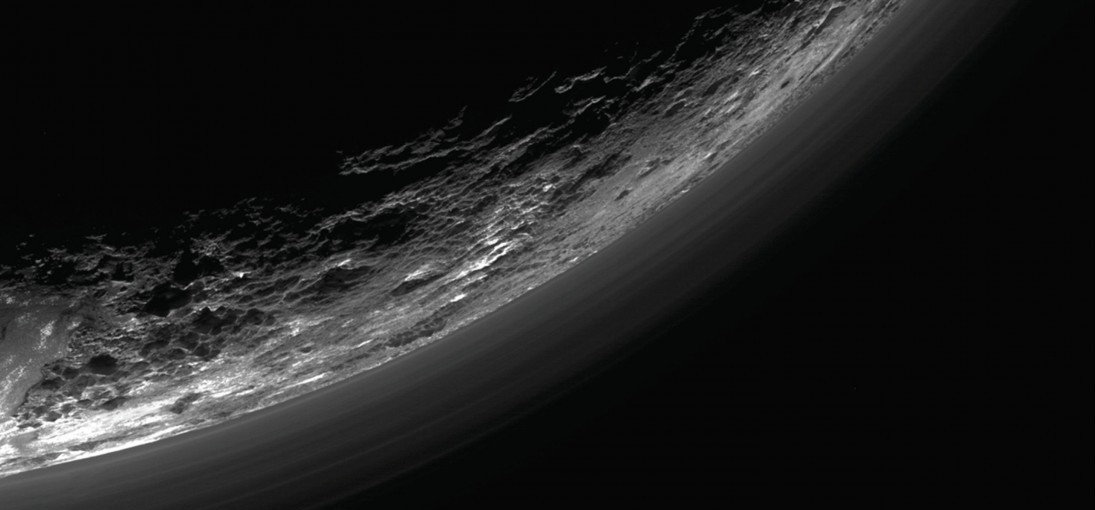 This is the kind of reach a European-Asian Alliance is capable of, even while heavily burdened: imagine what we could accomplish if we were not saddled by the YKW, their Abrahamism (Judaism, Islam and Christianity), complicit right-wing arrogation and liberal irresponsibly - pinning us down with the irresponsible among us, their consequences; as well as in obsequiousness toward, and over-burdened necessity to defend against, African aggression and bio-power, Muslim colonization ("Hijra") and terror.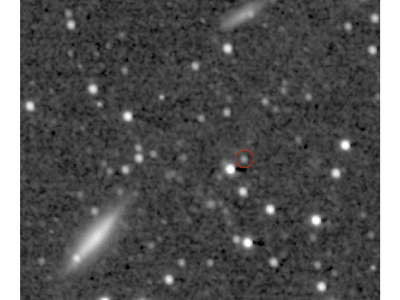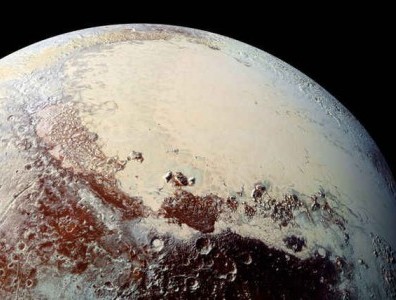 Nasa, New Horizons image gallery.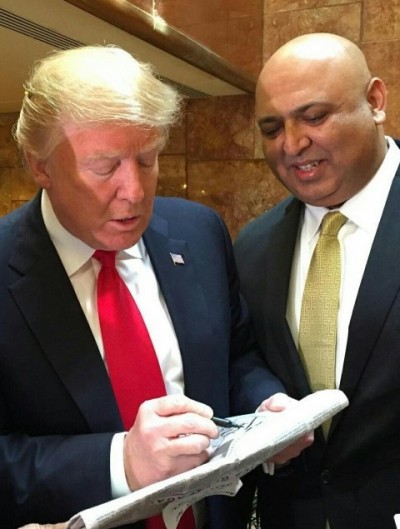 "Don't be surprised if the money he used to buy-up American real estate came from U.S. foreign aid" - TT. Pictured, Trump signalng 181 dimensional chess with Pakistani-American real estate tycoon, Sajid Tarahas, founder of 'Muslims for Trump.'
BBC, "Trump's Hindu, Sikh and Muslim power brokers", 24 Jan 2017:

When Indian-American industrialist Shalabh "Shalli" Kumar donated close to a million dollars to the Trump campaign, many in the community dismissed it as a poor investment.

But today, Mr Kumar is the go-to guy not just for Indian-Americans chasing opportunities in the new administration but apparently for the Indian officials seeking contacts with Trump aides.

A leading Indian TV channel NDTV introduced him as "the man with a direct line to Trump" on their show. Another top-ranking Diaspora website, The American Bazar, has called him "the most influential Indian-American power broker" in DC.

And Kumar isn't complaining about this new celebrity status. "I would like to be the bridge between the two sides," he told the BBC. "I have arranged two big meetings between Indian officials and leading figures in the Trump team."

A majority in the Indian immigrant community have traditionally supported Democrats and Trump's anti-immigrant campaign rhetoric seemed to have further alienated many.

Kumar says he and his Republican Hindu Coalition mobilised Hindu Indian-Americans votes in swing states like Florida.

Their message? Trump was the anti-terrorism candidate, and would help India and US see greater collaboration in defence, energy and manufacturing.


Trump's anti-Muslim rhetoric did appeal to some Hindus, but whether that actually swayed the community at large is unclear.


Kumar is not the only one whose stock has soared with a Trump victory.

Pakistani-American Sajid Tarar, who is a Muslim, and Sikh-American Jesse Singh, sided with Mr Trump at the peak of his anti-Muslim barbs. They were pilloried by their own communities for doing so. One exit poll suggested more than three-quarters of Muslims voted for Clinton.

Mr Tarar's Facebook inbox used to be swamped with negative messages, calling him a "disgrace to Pakistan and Islam".

But on the morning of 9 November, his phone wouldn't stop ringing. Mr Tarar had more than 80 messages congratulating him on Mr Trump's victory and how he had made Pakistan proud.

He says the Pakistan embassy reached out to him to facilitate a call between Pakistani Prime Minister Nawaz Sharif and the President-elect.

"I sent out a few emails and the call happened," says Mr Tarar, a real estate businessman.
TNO, "African Violence Chases Away Paris Tourists", 19 Jan 2017:

Criminal violence perpetrated by massed gangs of African invaders in Paris and Marseilles is driving foreign tourists away from France, with the number of Chinese tourists dropping by over half a million in one year, it has emerged.

According to a report in the French newspaper Le Parisien, the President of the Chinese Association of Travel Agencies in France, Jean-François Zhou, said that 2016 had been a "very bad year" for tourists from his country in France.

Zhou, who is also general manager of a travel agency and official representative of the Chinese tourist association Utour in France, said that "the scourge of criminality is especially aimed at Chinese tourists."

"They are robbed at the palace of Versailles, at the foot of the Eiffel Tower, in front of their hotels, on the steps of buses . . . during high season, there is not a day that goes by without tourists being assaulted," Zhou continued.

"I saw an 80-year-old man seriously injured because he was trying to resist the thieves. Women are pushed over, and as they fall, their bags are stolen."

Zhou said the level of crime had created a "panic on Chinese social networks," and that these reports had started to deter Chinese tourists since last year.

He explained that in 2016, about 1.6 million Chinese tourists came to Paris. This was a huge drop compared to 2015, when 2.2 million visited.

It is not only the Chinese who have stopped coming, but also the Japanese and Koreans, he added, pointing out that tourism from Japan had dropped 39 percent, and from Korea by 27 percent.
BBC, "Theresa May: UK will be a global leader on trade", 19 Jan 2017:

Theresa May has told leaders at the World Economic Forum in Davos that the UK will be a "world leader" on trade. But the prime minister also warned that inequality blamed on globalisation was aiding the "politics of division". Her speech to business leaders and politicians in Switzerland comes after EU leaders said a post-Brexit trade deal with the UK would be "difficult". The European Commissioner for Economic Affairs, Pierre Moscovici, said Brexit would be bad for the UK and the EU.

EU Commissioner for Economic & Financial Affairs, France's Mr Moscovici, told BBC that Brexit was not a positive move.
Pierre Moscovici (French pronunciation: ​[piɛʁ.mɔs.kɔ.vi.si]; born September 16, 1957) is a French politician currently serving as the European Commissioner for Economic and Financial Affairs, Taxation and Customs. Previously he served as a senior French politician, as Minister of Finance from 2012 to 2014 and as Minister for European Affairs between 1997 and 2002.

Previously a member of the Trotskyist group the Revolutionary Communist League, Moscovici joined the French Socialist Party (PS) in 1984 and has since been a member of the Departmental Council of Doubs and the French and European Parliaments.

Early life and education

Born in Paris, he is the son of the influential Romanian-Jewish social psychologist Serge Moscovici and of the Polish-Jewish psychoanalyst Marie Bromberg-Moscovici.[1]

In the meantime, former UKIP treasurer, Andrew Reid, seems to have secured something out of the deal:
Oxford Mail, "Villagers in Dorchester-on-Thames, South Oxfordshire, are battling former UKIP treasurer and city lawyer Andrew Reid", 19 Jan 2017:

VILLAGERS are fighting for freedom after a former UKIP treasurer a bought up vast swathes of beloved countryside and started fencing it off. Residents in Dorchester-on-Thames were shocked when city lawyer Andrew Reid bought the 845-acre Bishop's Court Farm for £11m last year and started putting up barbed wire fences around fields where families have played and picnicked for generations.

The rolling patchwork of pastures, in the shadow of Wittenham Clumps hill on the banks of the Thames, includes the famous meadow by Day's Lock where the World Pooh Sticks Championships were held for more than 30 years.

The previous owner of Bishop's Court Farm, Anne Bowditch, had always been happy for villagers and visitors to tramp across her meadows, but she passed away in September 2015.

Mr Reid, senior partner at RMPI solicitors, bought the property last year through a company called Vision Residences (2) LLP.

The first many villagers knew about it was when spiked fences started shooting up across the fields in October.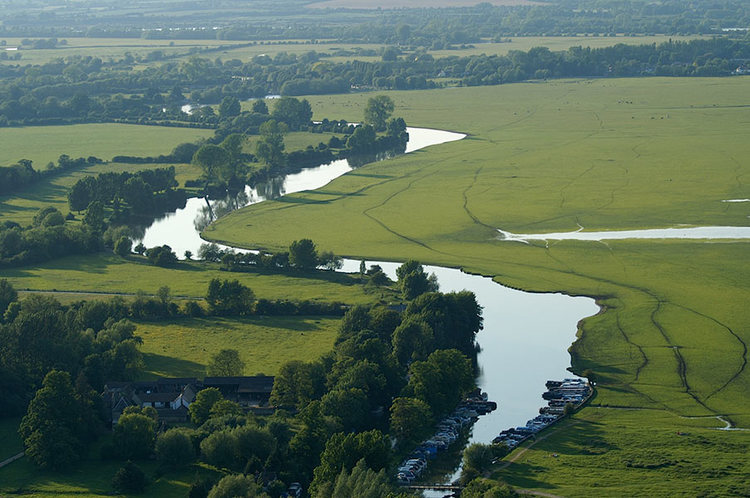 A commentor on the article noted: "There was a famous photo taken in these fields years ago that was used in a genius plot by the British in WW2 to deceive the Germans (remember the floating "airman" who had invasion plans in his jacket). A photo of him with his "sweetheart" was planted on him - that photo was taken on Day's Meadow."
Tory MP Philip Hollobone said: "Migration Watch's forecasts have always been thoroughly reliable."

Express, "BREXIT WARNING: 12 MILLION more migrants to arrive in UK in 25 years without hard Brexit", 29 Dec 2016:

MASS immigration will continue at "unacceptable" levels for at least two decades unless Britain makes a full break with Brussels, a report predicted last night.

Figures showed that annual net migration to the UK from EU countries would be unlikely to fall below 155,000 in the "medium term" if the country stays in the EU's Single Market.

And the Government's ability to reduce the influx will be "extremely limited" as long as the EU's free movement rules remain in force.

The disturbing forecast of near-record levels of migration for years ahead was set out in a report from the population think tank Migration Watch. It was being seen last night as a devastating blow to campaigners for a so-called "soft Brexit" that retain the UK's full Single Market membership.

[...]

"An increase of anything like 12 million in just 25 years is, quite simply, unacceptable to the British public and certainly not what they voted for in the referendum."

Tory MP Philip Hollobone said: "Migration Watch's forecasts have always been thoroughly reliable and are the best we are going to get from anyone.

[...]

"The picture they paint is completely unacceptable.

"We simply can't stay in the Single Market if it means we are going to get that sort of level of immigration.

"Above all, people voted in the referendum for a change in our approach to immigration."

[...]

"Total net immigration will add 12 million people to the population in just 25 years, more than the equivalent of the entire current populations of Bulgaria and New Zealand."

He added: "Theresa May needs to set out in no uncertain terms that when the UK leaves the EU it will also cease to be a member of the Single Market.
Guardian, 'Leak reveals Rex Tillerson is director of Bahamas-based US-Russian oil company', 18 Nov 2016:

Rex Tillerson, the businessman picked by Donald Trump to be the next US secretary of state, is the long-time director of a US-Russian oil firm based in the tax haven of the Bahamas, leaked documents show.

Tillerson – the chief executive of ExxonMobil – has been a director of the oil company's Russian subsidiary, Exxon Neftegas, since 1998. His name – RW Tillerson – appears next to other officers who are based at Houston in Texas; Moscow; and Sakhalin, in Russia's remote Far East.

The leaked 2001 document comes from the corporate registry in the Bahamas. It was one of 1.3m files given to Germany's Süddeutsche Zeitung by an anonymous source. The registry is public but details of individual directors are typically incomplete or missing entirely.

Though there is nothing untoward about this directorship, it has not been reported before and is likely to raise fresh questions over Tillerson's relationship with Russia ahead of a potentially stormy confirmation hearing by the US senate foreign relations committee.

ExxonMobil's use of offshore regimes – while legal – may also jar with Trump's avowal to put "America first".

Tillerson's critics say he is too close to president Vladimir Putin – and that his appointment could raise potential conflicts of interest.

ExxonMobil is the world's largest oil company and has for a long time been eyeing Russia's vast oil and gas deposits. Tillerson currently has Exxon stock worth more than $200m.

Since his nomination, Tillerson's Russia ties have become a source of bipartisan concern. In 2013 Vladimir Putin awarded him the Russian Order of Friendship. Tillerson is close to Igor Sechin, the head of Russian state oil giant Rosneft and the de facto second most powerful figure inside the Kremlin. A hardliner, Sechin is ex-KGB.

Tillerson's award followed a 2011 deal between ExxonMobil and Rosneft to explore the Kara Sea, in Russia's Arctic.

It was put on hold in 2014 after the Obama administration imposed wide-ranging sanctions against Russia. The sanctions were punishment for Putin's Crimea annexation that spring and Russia's undercover invasion of eastern Ukraine.

The ban covers the US sharing of sophisticated offshore and shale oil technology. Exxon was supposed to halt its drilling with Rosneft. The firm successfully pleaded with the US Treasury department to delay the ban by a few weeks, with the Kremlin threatening to seize its rig. In this brief window Exxon discovered a major Arctic field with some 750m barrels of new oil.

Tillerson has criticised the US government's policy on Russia. In 2014 he told Exxon's annual meeting that "we do not support sanctions". He added: "We always encourage the people who are making those decisions to consider the very broad collateral damage of who they are really harming."

It is widely assumed by investors that the new Trump administration will drop sanctions. This would allow the Kara joint venture to resume, boosting Exxon's share price and yielding potential profits in the tens of billions of dollars. According to company records, Tillerson currently owns $218m of stock. His Exxon pension is worth about $70m.

The senate foreign relations committee is currently split 10 to 9 between Republicans and Democrats. But several heavyweight Republicans, including John McCain, have raised doubts about Tillerson's nomination and his lack of experience to be America's top diplomat after four decades spent exclusively in the oil industry.

Republican senator Marco Rubio – who sits on the committee – said on Tuesday that he had "serious concerns" about giving Tillerson the job. Rubio praised him as a "respected businessman" but said that the next secretary of state "must be someone who views the world with moral clarity [and who] has a clear sense of America's interests".

Tillerson is likely to get rid of his Exxon stock if the narrowly Republican-majority Senate confirms his appointment.

Controversy over his Russian links comes at a time when the topic is politically red hot, after the CIA said earlier this month that Kremlin hackers had stolen emails from the Democratic National Committee and top Democrats in order to help Trump. The president-elect has dismissed the CIA's assessment, dubbing it "ridiculous". Democrat presidential candidate Hillary Clinton says Putin targeted her for reasons of personal revenge.

As well as on oil and gas, the Obama administration has imposed personal sanctions on Putin's friends including Sechin. Sechin has said that one of his ambitions is to "ride the roads in the United States on motorcycles with Tillerson". Currently, Sechin is forbidden from entering the country.

Today's revelation sheds light on the use by multinational companies of contrived offshore structures, now under scrutiny following April's massive Panama Papers leak.

Exxon Neftegas's most important oil and gas project is Sakhalin-1. It is located in the sub-Arctic, off the frozen and difficult-to-access north-east coast of Russia's Sakhalin island. This is 10,700km (6,650m) away from the subsidiary's official business home in Nassau, the warm semi-tropical capital of the Bahamas. The Bahamas is notorious for secrecy. It has a corporate tax rate of zero.

The documents from the Bahamas corporate registry were shared by Süddeutsche Zeitung with the Guardian and the International Consortium of Investigative Journalists in Washington DC. They show that Exxon registered at least 67 companies in the secretive tax haven, covering operations in countries from Russia to Venezuela to Azerbaijan.

Exxon Neftegas features in about 25 leaked offshore documents. The oil firm was incorporated in 1998 by a law firm in Nassau, Higgs & Johnson. Another veteran law firm, Lobosky Management Ltd, subsequently took over as registered agent. Company secretary Sophia Kishinevsky signed the paperwork and made annual filings.

Exxon said it had no comment on whether Tillerson should now divest his Exxon holdings and resign from his positions with all Exxon entities. It said the oil firm had incorporated some of its affiliates in the Bahamas because of "simplicity and predictability".

"It is not done to reduce tax in the country where the company operates," Exxon said. It added: "Incorporation of a company in the Bahamas does not decrease ExxonMobil's tax liability in the country where the entity generates its income."

The firm was one of the largest taxpayers in the world, with an effective global tax rate in 2015 of 34%, it said. Its effective tax rate over the past three years – 2013, 2014, 2015 – was 43%, it added. This compared favourably with other Fortune 100 companies which "have substantially lower effective tax rates than ExxonMobil".
And if you think that's interesting, there will be more later.
Bloomberg, "Dollar Rises, Treasuries Fall With Stocks as Fed Raises Rates", 14 Dec 2016:

- FOMC lift interest rates for only second time since 2006

- Officials signal steeper path for borrowing costs in 2017

The dollar rose and two-year Treasury yields reached the highest in seven years as the Federal Reserve signaled a steeper path for borrowing costs in 2017 after raising rates for the first time this year.Stocks pared declines as Chair Janet Yellen said changes in rate projections were 'very modest.'

"The bottom line is that this is more hawkish than the markets expected," said Dennis Debusschere, a senior managing director and global portfolio strategist at Evercore ISI in New York. "I don't think the shift higher in the dots was priced in. The consensus going in was that they'd wait until they had details of the fiscal program before they actually raised the rate forecast, and they did that before they saw the details."

The Fed's path to tighter monetary policy has been delayed throughout 2016, as first instability in Chinese markets, then the shock votes for Brexit and Trump, put policy makers on the defensive. After Wednesday, traders see a two-in-three chance of additional rate increases from the Fed by June, futures show.