Majorityrights News > Category: Genetics & Human Bio-Diversity
Small boats facilitate invasion

New Observer, "Italy: 2,074 Seaborne African Invaders Land in One Day", 15 April 2017:

The ongoing African invasion of Europe continues to speed up, with 2,074 Africans landing in Italy in just one day.

The mass invasion—by [Africans] who have absolutely no right to claim asylum anywhere, and who are motivated purely by what they can get by way of charity handouts from liberal Europeans—is aided and abetted by the "rescue" missions run by private leftist charities and naval units from various European states.

An Italian coast guard spokesman told media that on Friday last week, 19 such "rescue operations" by his nation's coast guard, or ships operated by non-governmental organizations, had plucked the 2,074 invaders from "16 rubber dinghies and three small wooden boats."

The fact that the Africans were in such small vessels shows once again that they do not even have to cross the Mediterranean, but only have to set sail from the coast of Libya before being picked up by the Europeans and transported in comfort and safety to Europe—instead of being dumped back on the nearby African coast as they should be.
Euractiv, "Green NGOs blame Monsanto for 'buying science' to save glyphosate", 24 March 2017: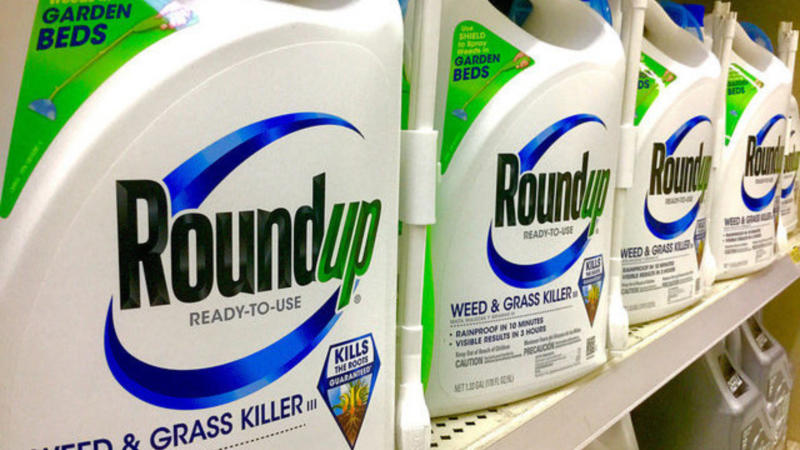 The authors of the report claim that between 2012 and 2016, the companies sponsored a series of review articles published in scientific journals, all of which conclude that glyphosate and its commercial formulations are not carcinogenic. [Mike Mozart/Flickr]
A new report accuses glyphosate producers of "buying science" in order to secure the substance's position in the EU market.
According to the Buying Science report published by GLOBAL 2000 (Friends of the Earth Austria member of Pesticide Action Network-PAN) with the support of Avaaz, BUND, Campact, CEO, GMWatch, (PAN) Europe, PAN Germany, and Umweltinstitut München, Monsanto and other glyphosate manufacturers allegedly "distorted scientific evidence" on the public health impacts of the pesticide.
The authors of the report claim that, between 2012 and 2016, the companies sponsored a series of review articles published in scientific journals, all of which conclude that glyphosate and its commercial formulations are not carcinogenic.
Scandalous
"Glyphosate producers have used every trick in the book to enable regulatory authorities around the world to play down the alarming health effects of glyphosate. The fact that the agencies accepted their 'assistance' is nothing less than scandalous," insisted Helmut Burtscher, one of the study's authors.
Earlier this month (15 March), the European Chemicals Agency (ECHA) concluded that glyphosate weedkiller should not be classified as a carcinogen.
Environmentalist NGOs reacted strongly, with Greenpeace saying that the ECHA "sweeps glyphosate cancer evidence under the carpet".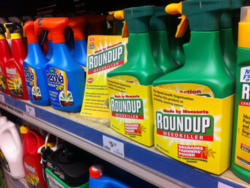 Glyphosate is not carcinogenic, EU agency says.
The European Chemicals Agency (ECHA) said today (15 March) that much-discussed glyphosate weedkiller should not be classified as a carcinogen, triggering a strong response from environmentalist NGOs.
The Health and Environment Alliance (HEAL) went further, claiming that the decision contradicted the world's most authoritative cancer research agency, the World Health Organisation's International Agency for Research on Cancer (IARC), which classified glyphosate as a "probable carcinogen" in 2015.
Scientific flaws
The NGOs claim that these reviews proving glyphosate is safe contain "fundamental scientific flaws spanning from apparently calculated omissions and the introduction of irrelevant data to the violation of OECD guidance for the evaluation of rodent cancer studies".
"The reviews also consistently assign greater weight to unpublished industry studies than to studies that were peer-reviewed and published in scientific journals," the report noted.
The report stressed that regulatory authorities like Germany's Federal Institute for Risk Assessment (BfR), the European Food Safety Authority (EFSA) and the US Environmental Protection Agency (EPA) have all drawn on such review articles, which have concluded that glyphosate was not carcinogenic, have actually referred to these industry-sponsored review articles.
"In contrast, IARC refused to consider the unpublished industry studies summarised in industry-sponsored reviews in its assessment of glyphosate, stating that the data presented therein were insufficient and important details were lacking […] IARC generally does not accept unpublished scientific evidence," the authors of the report concluded.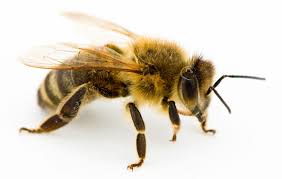 Europe poised for total ban on bee-harming pesticides.
The world's most widely used insecticides would be banned from all fields across Europe under draft regulations from the European Commission, seen by EURACTIV's partner The Guardian.
Positions
European Commission Spokesperson Enrico Brivio recently told EURACTIV that the EU executive "took notice" of ECHA's opinion, which was "based on scientific evidence".
"The submission of the final opinion to the Commission is expected before the summer break […] After submission of the final opinion, the Commission Services will re-start their discussions with the member states as regards the approval of glyphosate as an active substance in Plant Protection Products (PPPs)."
"A decision has to be taken within 6 months of receipt of the RAC Opinion from ECHA, or by the end of 2017 – at the latest," he added.
An EFSA spokesperson said, after this article was published, that "EFSA is the first to defend the importance of reliable science as it forms the basis of all our risk assessments", adding "from an initial glance at the "Purchased Science" report, it is clear that the majority of mentioned studies were published after EFSA had completed its assessment of glyphosate. In other words, they did not play any role in the EFSA assessment of glyphosate".
"There are two scientific reviews mentioned in the report (Williams et al 2000, Kier and Kirkland 2013) that were among the 700 references considered in the EU assessment for glyphosate. EFSA and EU member states rely primarily on the original studies and the underlying raw data which they check themselves. The weight given to reviews of scientific studies (like the ones mentioned in the report) is limited," they added.
"There are no grounds to suggest that reviews of scientific studies, sponsored directly or indirectly by industry, improperly influenced the EU risk assessment for glyphosate," the spokesperson concluded.
Background
The European Food Safety Authority (EFSA) said in November 2015 that glyphosate was unlikely to cause cancer in humans and proposed higher limits on the amount of residue of the weedkiller deemed safe for humans to consume.
The EFSA advises EU policymakers and its conclusion were expected to pave the way for the 28-member European Union to renew approval for glyphosate, which was brought into use by Monsanto in the 1970s and is used in its top selling product Roundup as well as in many other herbicides around the world.
Environmental groups have been calling for a ban after the International Agency for Research on Cancer (IARC), part of the World Health Organisation, said in March 2015 that glyphosate was "probably carcinogenic to humans".
A campaign group said that 1.4 million people had signed a petition calling on the European Union to suspend glyphosate approval pending further assessment.
The EFSA said it had carried out a thorough analysis and taken account of the IARC's findings. Greenpeace, for its part, called the EFSA's report "a whitewash".
Visigrad Post, "Orbán: Brussels Must be Halted, and Hungary Must Stand Up Against International Capital", 24 March 2017:
Hungary – Prime Minister Viktor Orbán called March 15 an "indisputable proof" of the Hungarian nation's past, present and future, at a commemoration of the 1848-49 revolution and freedom fight on Wednesday, March 15.

Speaking in front of the National Museum, the prime minister said that European nations are in a "state of revolt", with the "winds of 48 blowing again on the continent". Over the past years European nations once again revolted against "the hypocritical alliance of the Brussels bureaucrats, the liberal international media and the insatiable global capital," Orbán said.

First the British, then the Americans rebelled, to be followed by others this year, he added. Orbán stressed the need for Brussels to take off the "masks of hypocrisy", and opt for straight speech and an open discussion of the future.

Orbán emphasised that the resettlement of illegal migrants must be prevented, the network financed from foreign funds made transparent, and the right to regulate taxes, wages and utility prices kept in national competence.

Orbán called March 15 an "indisputable proof" of the Hungarian nation's past, present and future. "We, living in the Carpathian Basin, at the buffer zone of cultures, empires and civilisations, can be proud of the greatest triumph of all, winning all wars for the survival of our homeland, our nation," he said.

He said 1848 had become a "moral compass" for the nation, one that shows who is "loyal, patriotic, dedicated and brave" on the one hand, and exposes "pettiness, perfidy and efforts to kill dreams and destroy the nation" on the other. The prime minister insisted that national unity should be retained and cemented day by day.

"But what should we do with those who want unrest and division rather than peace and unity . whose only pleasure lies in spoiling the holiday of others," he asked, referring to a group whistling during his speech. "It would be easy to mock them but we should not do that," he said adding that Hungarians should "stand their ground on the horizon of building the nation rather than in the skirmishes of petty parties."

"From the horizon of the Hungarian nation, one can choose the road that leads us to the wide gate of greatness or the one that leads to the swamp of hatred," he said.

Article originally published at Daily News Hungary.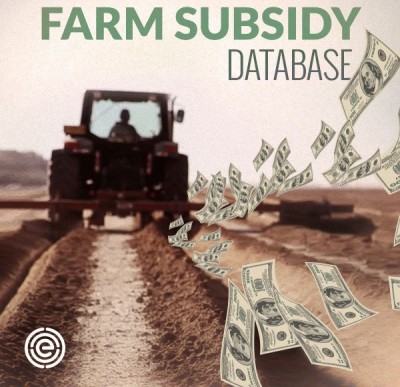 Reveal News, "White nationalist gets his money from cotton fields – and the government", By Lance Williams 17 March 2017:

Topics: Accountability

Two weeks after last year's presidential election, white nationalist Richard Spencer held forth on a cable news show about how white people built America.

"White people ultimately don't need other races in order to succeed," he told the audience of the black-oriented program, "NewsOne Now."

The exchange grew heated as host Roland Martin questioned Spencer's rhetoric: Didn't slaves help build America? Wasn't the nation's 19th-century economic boom propelled by the slave labor that produced the world's cotton on Southern plantations?

America's rise was "not through black people" and "has nothing to do with slavery," Spencer retorted. "White people could have figured out another way to pick cotton," he said. "We do it now."

He is in a position to know. Spencer, along with his mother and sister, are absentee landlords of 5,200 acres of cotton and corn fields in an impoverished, largely African American region of Louisiana, according to records examined by Reveal from The Center for Investigative Reporting. The farms, controlled by multiple family-owned businesses, are worth millions: A 1,600-acre parcel sold for $4.3 million in 2012.

The Spencer family's farms also are subsidized heavily by the federal government. From 2008 through 2015, the Spencers received $2 million in U.S. farm subsidy payments, according to federal data.

USDA farm subsidy payments to Spencer family companies, 2008-2015

Farm Payments

Dickenhorst Farms $1,014,558
Spencer Farms $524,655
Dickenhorst Trust $201,460
Sher-Di-Je Land $165,029
Poor Richard Partnership $98,878
A-Renee Partnership $78,016
Total $2,082,596

Source: U.S. Department of Agriculture data compiled by the Environmental Working Group

Although Spencer has attracted extensive media attention as a leader of the so-called alt-right movement – particularly after he drew Nazi salutes at an event celebrating Donald Trump's election – he never has explained publicly how he supports himself while actively promoting his agenda via conferences and media appearances. The finances of his nonprofit think tank, the National Policy Institute, are a mystery; the organization hasn't filed a public report since 2013. On Monday, the Los Angeles Times reported that the IRS revoked the institute's tax-exempt status.

Spencer, 38, is a dropout from a Duke University Ph.D. history program who emerged during the Trump campaign as one of the nation's most visible white separatist agitators. In his writing, speeches and interviews, he has given an intellectualized explanation for how he came to advocate creating a whites-only "ethno state" in North America. While in graduate school, he has said, he was compelled by critiques of multiculturalism and political correctness and by demographic data indicating that whites are en route to minority status in the United States.

But the Spencer family's business interests and geographic history suggest a different possible lineage for Richard Spencer's racist politics. The family's farm holdings are a legacy of its ties to the Jim Crow South, passed down by Spencer's grandfather, who built the business during the turbulent civil rights era.

Spencer family land holdings in Louisiana
Farming company Parish Acreage
Dickenhorst Farms Tensas 1,888
Dickenhorst Farms East Carroll 967
Sher-Di-Je Land Tensas 1,186
A-Renee Partners Madison 753
Poor Richard Partnership Franklin 400
Spencer, Sherry Madison 90
Total 5,284

Sources: Louisiana Tax Commission parish tax rolls; parish assessment records

Spencer declined in an interview this week to discuss how much money he personally receives from cotton farming and government subsidies and whether that income funds his political activities.

"I'm not involved in any direct day-to-day running of the business," he said, later adding: "I'm going to navigate the world as it is, and I'm not going to be a pauper."

One Spencer family farming company, which holds title to 400 acres of land, is called the Poor Richard Partnership.

In the interview, Spencer also downplayed his family's influence on his political views, saying, "My parents are very mainstream Episcopalian Republicans in Dallas."

Although Spencer grew up in an affluent neighborhood of Dallas and now splits his time between Montana and Washington, D.C., his family lived in the South for generations. Records show his mother attended segregated schools as a girl in the small northeast Louisiana city of Monroe. Later, Spencer's mother inherited farms in northeast Louisiana from her late father. Today, her two children are her business partners.

Spencer's mother did not respond to an email and voicemails seeking comment for this story. In the past, she has said she does not share her son's views. In an open letter sent to their local newspaper in December, Spencer's parents, Sherry and Rand, said that while they love their son, "we are not racists. We have never been racists. We do not endorse the idea of white nationalism."

The region that is home to the Spencers' farms has a history of slavery and racism. Through the civil rights era, the Klan targeted black residents there with lynchings, cross burnings and other violence. In Tensas Parish, where the Spencers own 3,000 acres of farmland, blacks didn't win the right to vote until 1964, according to Elvadus Fields Jr., mayor of the town of St. Joseph.

White supremacist views typically run in the family, said writer and race relations expert Cleo Scott Brown. Feelings of racial superiority often are passed "from generation to generation, because that's what they believe," said Brown, whose father – a civil rights leader in East Carroll Parish, where the Spencers own 900 acres of farmland – was shot and wounded during a 1962 voter registration drive, allegedly by a member of the Ku Klux Klan.

Agribusiness in the region today is heavily mechanized and provides few jobs. In 2013, CNN reported that East Carroll Parish suffers from the worst income inequality in the nation: The richest 5 percent of residents earned an average of $611,000 per year, 90 times what the poorest 20 percent earned. The parish's population is 67 percent black.

Ownership of Spencer family farming companies

Farming company

Owners
Dickenhorst Farms Sherry Spencer, Richard Spencer and sister
Dickenhorst Trust Dickenhorst Farms (Sherry Spencer, Richard Spencer and sister)
Sher-Di-Je Land Dickenhorst Farms (Sherry Spencer, Richard Spencer and sister)
Spencer Farms Sherry Spencer
Poor Richard Partnership Sherry Spencer*
A-Renee Partners Sherry Spencer and daughter

*Records show that Richard Spencer has received subsidy income from the partnership but don't identify him as an owner.

Sources: U.S. Department of Agriculture data compiled by the Environmental Working Group; Louisiana secretary of state filings

Race relations have improved significantly in recent decades. But after Trump's election, some white residents celebrated by draping their pickup trucks with Confederate flags and driving through the region's towns, according to the Rev. Roosevelt Grant, head of the NAACP branch in Winnsboro, Franklin Parish, near another of the Spencers' farms.

The Trump presidency, he said, "has caused people to pray more."

Spencer's maternal grandfather, Dr. R.W. Dickenhorst, established the family farming business. He was a radiologist who started a medical practice in Monroe in 1952 and became wealthy and socially prominent, according to local newspaper obituaries.

Racial segregation was a given in Monroe then. Blacks were barred from housing, schools and public facilities used by whites. White superiority "was the way of life; that was the way it was, and anyone challenging it was challenging God's will," said the Rev. Roosevelt Wright Jr., a local historian in Monroe.

Dickenhorst's daughter, Sherry, who would grow up to be Richard Spencer's mother, enrolled in all-white Neville High School in 1962, according to district records. In 1964, at the start of her junior year, integration of the school began, with a single African American student enrolling.

As Dickenhorst's medical practice prospered, he bought farmland in northeast Louisiana on the Mississippi River's west bank. He died decades later, in 2002, and his wife died the following year. By then, their only daughter was the wife of a wealthy Dallas eye surgeon and the mother of two grown children: Richard Spencer and his sister, who did not respond to an email and phone calls seeking comment.

Today, through Dickenhorst Farms and several related companies, Sherry Spencer, 68, and her two children jointly own most of the family farmland, according to U.S. Department of Agriculture data compiled by the nonprofit Environmental Working Group. Sherry Spencer is general partner of Dickenhorst Farms, and Richard Spencer and his sister are part owners, according to state and federal records. The family contracts out crop production to local farmers, a common practice in a region where corporations and absentee owners control much of the land.

The Spencer family's farms are headquartered at a $3 million home in the ski town of Whitefish, Montana, where Sherry Spencer now lives. Also headquartered there: Richard Spencer's think tank, his AltRight.com website and other white nationalist-related enterprises he controls, including a book publisher and web design outfit. Spencer also has lived in Whitefish in recent years ­– sometimes in his mother's home, sometimes in a condominium she owns, according to documents and interviews.

The Spencers have received payments from two federal farm programs. One is the commodity subsidy program, intended to guarantee income for farmers who are helping to maintain supplies of certain crops deemed important by the government. The other is the conservation reserve program, which pays farmers for environmentally sound farming practices. Most of the $2 million paid to the Spencers has been in commodity subsidy payments for growing cotton.

Yet, Spencer has been bitterly critical of America and its government.

"This is a sick, disgusting society," he declared in his speech at an alt-right gathering in Washington after the election, "run by the corrupt, defended by hysterics, drunk on self-hatred and degeneracy."
Note: I have no necessary qualms with Spencer's wealth (though ultimately, something like Bowery's/ William Jennings Bryan's progressive land taxation based on site value might be in order) nor do I have anything against his family's alleged history of wanting to live separately from blacks. - DanielS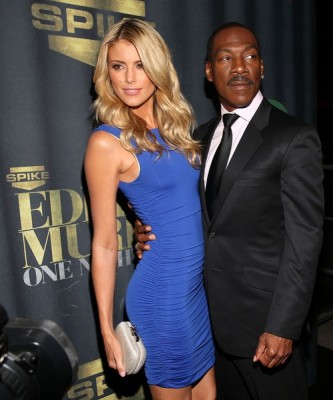 Maybe she should be "sifted-out", or maybe the naturalistic fallacy is cuck narrative itself.
- that nature can and OUGHT to take care of these matters unmediated by cultural (social rules) intervention.
Thank you for your understanding and support, acru ballist. I realize that unfortunately a huge percentage of Whites are used to this Jewish viral symbiosis - it seems at this point as if it is almost written into the genetic code of a huge percentage, now expressed as the Trump voter and Alternative Right - wherein Whites become more and more assimilated to Jews themselves - inasmuch as they remain HuWhite, compliantly accepting their role of being cows to breed stock that blacks and Jews can, in turn, breed with at their discretion.
But I think that this argument veers in the direction of passive naturalistic fallacy:
acru ballist: Maybe, this is evolution of the White People. A sifting out of the weak-minded, the 'mud-sharks', the gullible, the order-takers. Is the parasite controlling this process? It definitely does not need the strong, healthy and rebellious.
A naturalistic fallacy that Jews and Jew advocates like Brett Stevens would want us to accept as prescription - good right wing dolts, "nature" decides what is exactly good and true for us, unmediated by human, cultural intervention. At one time, when mudharkery was a rarity, I might have been more susceptible to arguments that it was me who isn't being naturally tough enough, but then, as it became commonplace and you began to see women who could not be considered merely something for the scrap-heep, the idea of merely letting "nature" weed out those without loyalty, judgement, intelligence, whatever it is that they are supposed to lack became more obviously an insufficient position to take.
...
Continuing with my response to Stevens article, next he goes on to say:
Brett Stevens: Whether or not Jews are a symptom of this problem, they are not its source.
DanielS: One can and should say that they are not the only source, but one should also add that they are a predominant source of our problems who should clearly be looked upon as another people and NOT among our "friends", to say the least.
Brett Stevens: Even more, whipping people up in a fury against them fails because it both distracts us from the actual cause, and inspires people to do ignoble things like genocide. We do not need to kill those who might appear to be our enemies; we need to fix ourselves, which includes excluding everyone else.
DanielS: I never said that it was our objective to genocide Jews or anyone else. Our objective is separatism from them and other non-European peoples, and sovereignty. That implies fixing our own problems for ourselves, thank you very much. We just need the Jews to butt-out.
Brett Stevens: It is the same way with the African-Americans. Some wish to blame them, but the actual cause is diversity, which in fact gets more deadly if it involves "nice" groups because then your people hybridize with them, erasing the original population. This type of soft genocide leaves behind a civilization capable of none of the great acts of the old.
DanielS: As I have said in many places, "Diversity" has been a Jewish red cape: because in a straight forward sense it would mean that different people co-exist in respect of each other maintaining their differences. However, in light of the Jewish marketing campaign of "Diversity" and the reaction to the reality of it in Jewish practice - which means imposition of alien integration against those goyim looking to maintain their difference - Jewish media disingenuously altercasts rights of display to suckers like Pat Buchanan who would argue against "Diversity" and, in effect, for integration (as opposed to "the sewer of multiculturalism and diversity" we should all speak English, be Christians, etc). Integration used to be the straight forward Jewish agenda back in the 60's and 70's but now they hide that agenda behind "diversity" and get Whites to react against diversity and into integration.
As far as the "nice" blacks go, I have long argued that the Uncle Tom and the Oreo are more dangerous than the ghetto thug in the long run because the thug is didactic whereas the Oreo and Uncle Tom, in "being so nice", open the gates for the pattern, which is more the thug and destructive to Whites. As far as this leaving behind a less capable populace, well, your Jewish friends would know, that's why they have imposed "diversity" and integration on our patterns while prohibiting it in Israel and among their more orthodox diaspora.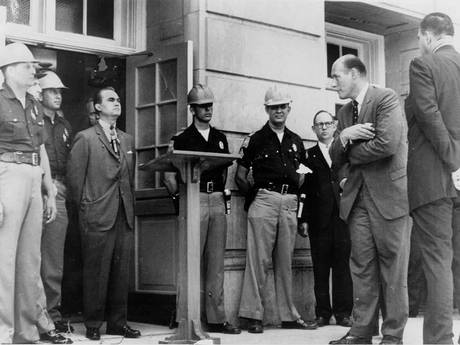 Katzenbach imposing integration upon Whites, in the days before that agenda was hidden behind the Jewish red cape of "diversity."
...and yes, just as we can "blame" (i.e., recognize) in Jews their inborn biological behaviors, uncaring and exploitative of our people to an extreme, and thus see the need to discriminate against them and separate from them, so too can we "blame" (i.e., recognize) in blacks an inborn lack of impulse control, along with an inborn tendency to aggression and hyper-assertiveness - translating to group predatory behavior as expressed typically in this episode in South Africa; and hence the need for "artificial selection", i.e., cultural rules of discriminatory separatism.
If you notice, at the beginning of this clip, the woman and her son were completely relaxed, had inculcated and cultivated no instinctual rules in vigilance for the inborn pattern of predation that would manifest in that moment: the anti-apartheid conditioning had worked that far to their detriment.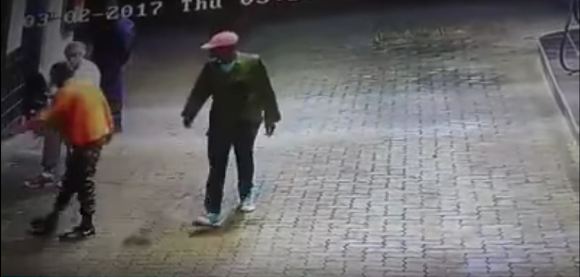 Predators sensing prey.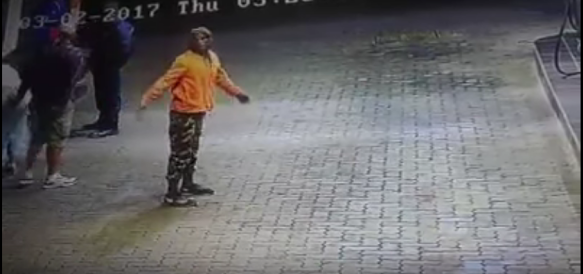 Predator signaling to pack that the coast is clear for the attack. White woman's son can now be seen in left of screen.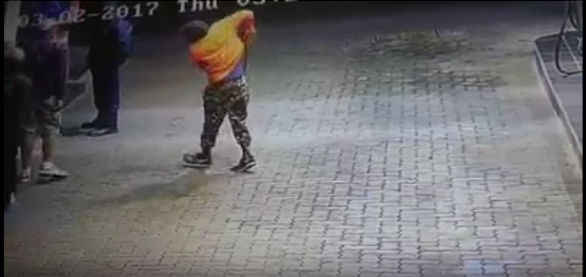 Predator pulls-out his weapon.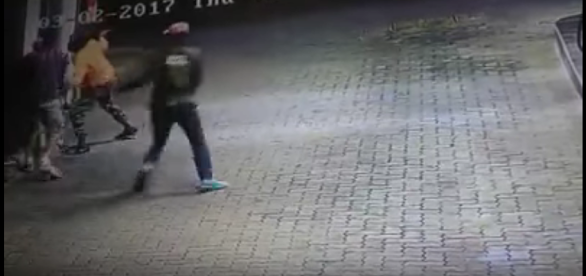 They start to attack the mother.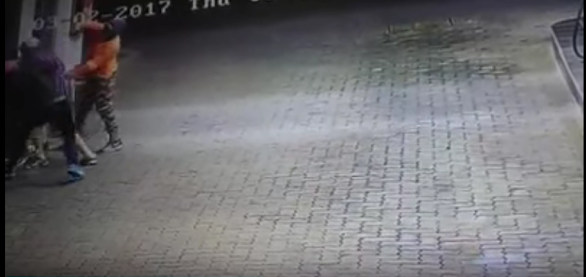 When the son tries to protect her, they try to hold him and aim for the back of his neck.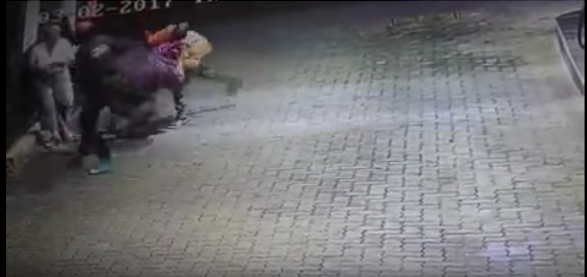 While they hold the mother, the son begins to put up a valiant fight.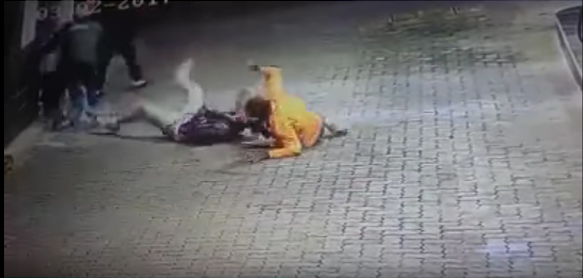 Outnumbered, they are subject to more beating before escaping (this time).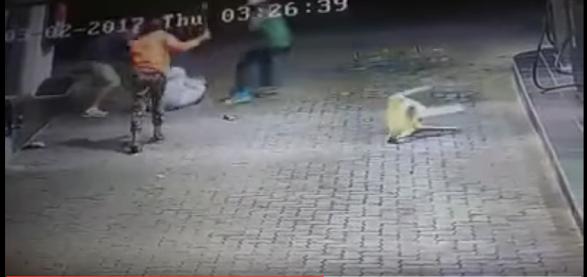 White man and his mother subject to the natural state of black predation.
RT, a propaganda organ of "Active Measures," is pressuring a private London club to have open doors liberalism. Cirque le Soir nightclub in Soho has a policy standard for private clubs, of not allowing-in groups of unaccompanied males. When confronted with a group of black male athletes, a bouncer for the club apparently observed their demeanor and added what was perhaps a code-reason for discrimination - "too urban." RT jumped all over that for being racial profiling, racial stereotyping and therefore "racist".
Nevertheless, if "too urban" was indeed a code word for a black group with a dangerous profile, it would merely be a practical observation and precaution to take to discriminate against them. Young black males, especially in groups (including wealthy professional athletes) are statistically far more violent; and the club was exercising what should be its right as a free and private club to deny servitude, to protect its interests and protect is clients.
The freedom of London clubs to defend not only their businesses, but their patrons against profiles known to be violent and otherwise destructive is apparently of no concern to RT and Active Measures. This is a swift route to the destruction of our native European EGI and the naive among us who lack meaningful experience of blacks in numbers.
The kind of liberal "anti-racist" propaganda that RT is engaging-in goes back to the days of The Soviet Union - it put such pressure on The US to atone for its history of slavery that it empowered liberals to destroy untold numbers of innocent Whites, attempting by their sanctioned means (The Constitution and The Golden Rule), compelled by their politicians and (((those coercing))) their politicians to force them to try to live the impossible - "Thou Shalt Not Discriminate", "Thou Shalt Not have senses and defend yourself", "Thou Shalt Enter into involuntary contract" - "thou" must live pure in pure servitude, fresh White prey: un-hypocritical, ideologically living-up to the pure banner of "freedom and liberty for all" - non-discrimination: this has led basically to the destruction of America - America did not win the cold war. When you cannot discriminate against blacks, you are not free and you have big problems.
"Deep ecologists" may argue that blacks are returning American cities like Baltimore, Detroit and New Orleans—the city these athletes are nominally playing for—that they are returning these cities harrowed by blacks to a "state of nature." It is a feral state indeed: let those who advocate non-discrimination against them go and live with them.
RT's charges of "racism", compelling Whites and White institutions to leave themselves vulnerable to black aggression - a phenomenon that any fool would instinctively know to be on guard and discriminate against - is unconscionable.
The Alt Right is incredibly naive as it continues to treat The Russian Federation as being in perfect alignment with White Nationalism - its great White hope even: what they are actually doing is serving as free propaganda for a very cynical Kremlin.
RT, "NFL players turned away from London nightclub for being 'too urban", 1 March 2017:

A popular London nightclub which allegedly barred a group of American football NFL stars for being "too urban" is being accused of racial profiling.

The New Orleans Saints team members had booked a table at Cirque le Soir nightclub in Soho, but said on arrival the bouncer turned them away for being "six big guys" and "too urban" – a phrase often used as a euphemism for black.

The nightclub has since denied it would turn anyone away based on ethnicity, but has a policy of not admitting all-male groups.

Mark Ingram Jr, 27, a running back, was with Sterling Moore, 27, BW Webb, 26, Vonn Bell, 22, all defensive players, and two friends when they tried to get into the club on Monday.

The players were visiting London in preparation for their game at Wembley in October against the Miami Dolphins as part of the NFL's international series.

Mark Ingram II
✔
@MarkIngram22

Is this what 6 big "too urban" guys look like?! @CirqueLeSoir @TheVonnBell7 @SterlingMoore @OhGi_3Dawg3 @burtleyc @Flintsbadguy #AllSmiles
2:10 AM - 28 Feb 2017

Ingram tweeted: "We pull up to Cirque le Soir where we have reservations and this is what they tell us. They told us we were 'six big guys' that are too 'urban' but nobody taller than 5'11!"

Following the tweet, the hashtag #TooUrban began trending on Twitter. Many have accused the club of racial profiling.

Suzanne @girls_with_guts

@MarkIngram22 one of the #toourban "big guys" next to my 5'7" daughter…ooooh he's so scary. @CirqueLeSoir your moms didn't

D @barker1980

I'm confused. This is the same place that called @MarkIngram22 #TooUrban ? https://twitter.com/cirquelesoir/status/827565983720230912 …
3:54 AM - 28 Feb 2017

84 84 Retweets
116

Chris @burtleyc

Thanks to everyone for support! Historical socioeconomic and racial prejudices still impact society. I'm from Flint, proud to be #TooUrban
10:47 PM - 28 Feb 2017

Sly Gemstone @SlyGems

Thanks to everyone who has reached out to us! Stereotyping and discrimination are real in our world. Never let anyone define you! #TooUrban
7:23 AM - 1 Mar 2017

Gillian 'Slick' E. @SlickEToffee

#TooUrban So are white British celebs gonna boycott @CirqueLeSoir or do they only stand up against American racism?
12:46 PM - 1 Mar 2017

The club is a favorite with US music stars including Rihanna, Lady Gaga and Kanye West, and actor Leonardo DiCaprio.

In response to criticism, a nightclub spokesperson said: "All of the team at Cirque le Soir are really upset by the suggestion that there was anything malicious in our turning away of Mark Ingram and his friends. We proudly celebrate diversity, not only as part of our shows, but as part of who we are.

"We would not dismiss anyone as 'too urban' and we would not turn anyone away on the basis of their ethnicity, sexuality or any other characteristic, other than those expressed in our door policy.

"Admitting an all-male group goes against our policy and is clearly stated on Facebook and all reservation confirmation emails."
Visigrad Post, "Central Europe Unites to Put an End to Illegal Immigration" 9 Feb 2017:

Austria, Vienna – Ministers from 15 countries gathered in Vienna on Wednesday, February 8, in order to find a common way to put an end to the illegal immigration in the Balkans and Central Europe.

Representatives from Austria, Hungary, Bulgaria, Czechia, Croatia, Poland, Romania, Slovakia, Slovenia, Albania, Bosnia, Montenegro, Macedonia, Serbia, Kosovo, and Greece, as well as officials of the Central European Defence Cooperation took part at the meeting.

Countries along the Balkan migration route agreed on Wednesday to seal the already hard borders and prevent a possible new surge of people trying to reach wealthy EU countries. Since the countries on the Balkans' route already secured their borders a year ago, the number of illegal immigrants has dramatically dwindled, but hundreds of migrants still try each month to take this route.

A plan to plug the remaining gaps on the route from Greece to Austria and Germany is to be drawn up by April, defence and interior ministers from affected countries decided at a conference in Vienna.

The agreement anticipates the potential collapse of the EU's deal with Turkey to keep migrants and refugees.