Majorityrights News > Category: Genetics & Human Bio-Diversity

Vancouver Sun, "The most 'Asian' city outside Asia."

What is the significance of Metro Vancouver becoming the most "Asian" city outside Asia? Forty-three per cent of Metro Vancouver residents have an Asian heritage, which is a much higher proportion than any other major city outside the continent of Asia.

Based on Statistic Canada reports, the number of those with Asian roots in Metro Vancouver will continue to grow at a faster rate than the non-Asian population.

Around the globe, the only major cities outside Asia that come close to Metro Vancouver for their portion of residents with Asian backgrounds are San Francisco (33 per cent Asian), London, England (21 per cent), Metro Toronto (35 per cent), Calgary (23 per cent) and Sydney, Australia.
Vancouver Sun, "Three million people snap up Canada's 10-year visas."

The global appetite for Canada's new 10-year visas appears insatiable, especially in China.

More than three million people from countries with which Canada has long had travel restrictions have obtained the 10-year, multiple-entry visas since the program began in 2014.

With almost half the 10-year visas being handed out in Mainland China, where Prime Minister Justin Trudeau's government this year opened seven new visa offices, the province of B.C., more than anywhere in Canada, has experienced a surge of visitors.

Immigration specialists say the 10-year visas are having multiple effects on Canada. They've markedly boosted tourism. And they've helped re-connect globally far-flung families for extended periods.

But they have also been vulnerable to abuse by rich trans-nationals with families in Canada who seek to avoid paying Canadian income taxes on their global income.

More than 1.4 million Mainland Chinese have gone through the vetting process to obtain Canada's 10-year visa, which allows visits of up to six months at a time.

More than 716,000 people from India have also obtained multiple-entry visas, followed by 273,000 from Brazil and 140,000 from the Philippines.

The federal government says Mainland China visitors now spend $1 billion a year in Canada. Travel from that country has soared and China has become Canada's third largest source of visitors after the U.S. and the U.K.

George Lee, a Burnaby immigration lawyer who was born in China, says Metro Vancouver hotels, retailers and restaurants are responding to the swelling stream of Chinese visitors by hiring more Mandarin-speaking employees and even making sure their staff "serve Coca-Cola warm," the custom in China.

In addition, Lee said wealthy Mainland Chinese visitors are increasingly buying hotels, resorts and residential real estate in B.C., particularly in Metro Vancouver and on Vancouver Island.

"Vancouver has become a global village," Lee said. "When we encounter a new trend … some, if not most, dislike it. They feel challenged and intimidated. But eventually people will get used to it."
Although Schumer remains as self righteous a bracket about immigration as ever, in point of fact, he was part of a group of eight which proposed a bill in 2013 to end the Visa Lottery Program. True, he was perhaps opposed to the Visa Lottery for the same reason that the Republican dominated Capital Hill shot down the bill to end the lottery - because it provided a loop hole in which some Whites, who might not otherwise be able, could actually immigrate to the Unites States despite the anti-White measures of the 1965 Immigration and Naturalization Act.
Either way - "lottery" or sheer "merit" - Trump's proposing a "merit based immigration system" to replace the Visa Lottery is just proposition-nation rigmarole; and in fact, disingenuous: Though he's promised to adopt a system that gives preference to skilled immigrants, in fact he's doing the exact opposite.
NBC News, "Trump: Suspect Entered U.S. in 'Diversity Visa Lottery,' Blames Schumer", 1 Nov 2017:

President Donald Trump said Wednesday that the Uzbek immigrant suspected of killing eight people in New York City with a rental truck entered the U.S. through the "Diversity Visa Lottery Program," and the president accused Sen. Chuck Schumer and other Democrats of having loosened the nation's borders.

Trump did not provide any supporting evidence for the claim about the visa program, which was being discussed on the morning TV program "Fox and Friends" that the president indicated in his tweets he was watching.

"The terrorist came into our country through what is called the 'Diversity Visa Lottery Program,' a Chuck Schumer beauty. I want merit based," Trump tweeted.

At a Cabinet meeting later, Trump said he would work with Congress to end the visa program.

"I am today starting the process of terminating the diversity lottery program. I am going to ask Congress to immediately…get rid of this program," said the president, who called the suspect an "animal." "Diversity lottery — sounds nice, it's not nice. It's not good. It hasn't been good."

Trump continued, "We want people that are going to help our country, we want people that are going to keep our country safe. We don't want lotteries where the wrong people are in the lotteries and guess what? Who are the suckers that get those people? We want a merit-based system."

A spokesman for the Department of Homeland Security later confirmed the suspect in the attack, a 29-year-old Uzbek immigrant named Sayfullo Saipov, had been admitted to the U.S. "upon presentation of a passport with a valid diversity immigrant visa to U.S. Customs and Border Protection in 2010."

After Trump's attacks on him, Schumer shot back on Twitter: "I guess it's not too soon to politicize a tragedy."

In a statement, the New York senator slammed Trump for "dividing America" and called on the president not to follow through on proposed cuts to "vital anti-terrorism funding."

"I have always believed and continue to believe that immigration is good for America," Schumer said. "President Trump, instead of politicizing and dividing America, which he always seems to do at times of national tragedy, should be focusing on the real solution — anti-terrorism funding — which he proposed cutting in his most recent budget."

Schumer also took on Trump in a passionate speech from the Senate floor, asking, "President Trump, where is your leadership?"

The New York lawmaker drew a comparison between Trump's conduct after Tuesday's attack and the way former President George W. Bush responded to 9/11.

Bush "understood the meaning of his high office" in the midst of a national tragedy, Schumer said. "The contrast between President Bush's actions after 9/11 and President Trump's actions this morning couldn't be starker."

The Trump-Schumer back and forth came less than 24 hours after eight people were killed and more than a dozen injured when a motorist in a rented pickup truck deliberately drove down a bike path in lower Manhattan and mowed down several people before crashing into a school bus in what officials said was a terror attack.

Police found a note inside the truck indicating the suspect claimed to have carried out the attack to show his support for ISIS.

In a planned attack which he declared on behalf of ISIL, Sayfullo Saipov rented a pickup truck and mowed down pedestrians and cyclists along a busy bike path near the World Trade Center memorial 31 Oct 2017, killing eight.

According to The New York Times, he had obtained a green card, giving him permanent legal resident status in the U.S.

Trump, in his tweets Wednesday, was apparently referring to the Diversity Immigrant Visa lottery, which was established by the Immigration Act of 1990. That bill was passed with bipartisan support and signed into law by then-President George H.W. Bush.

The program allows the State Department to offer 50,000 visas annually to immigrants from countries with low immigration rates.

Meanwhile, Democrats and Republicans alike hit back against Trump.

Rep. Adam Schiff, D-Calif., the ranking Democrat on the House Intelligence Committee, said on "Morning Joe" that "it was kind of absurd (for Trump)...to be using it as a fulcrum for…this kind of a debate."

New York Gov. Andrew Cuomo, at a press conference later Wednesday, said Trump's tweets "were not factual" and "were not helpful."

"You play into the hands of the terrorists," Cuomo, a Democrat, said when asked for his thoughts on the tweets. "The tone now should be the exact opposite on all levels."

Sens. Bob Corker, R-Tenn., and Jeff Flake, R-Ariz., who have both become vocal Trump critics since announcing they would not run for reelection next year, also took on the president.

"I don't think that brings out the best in our country," Corker told NBC News, while Flake called Trump's response "premature."

"He should express solidarity with those trying to fix this (visa) program," Flake said.

Another Republican defended the diversity visa lottery.

"To be honest with you, I've known a number of people in New York who come in under the lottery system — they've made outstanding contributions, they've become citizens," Rep. Peter King, R-N.Y., a former House Homeland Security Committee chairman, told the Fox Business Network. "So that really is separate from the idea of the vetting."

According to the State Department, diversity visa lottery applicants must meet certain education and work experience requirements, including having obtained "at least a high school education or its equivalent" or "two years of work experience within the past five years in an occupation that requires at least two years of training or experience to perform."

The State Department determines those accepted under the program through a randomized computer drawing, its website states.

In 2013, a bipartisan group of senators, including Schumer, known as the "Gang of Eight" proposed a compromise immigration reform bill that would have eliminated the diversity lottery. The bill did not make it through Congress.
Chapo Trap House on How Richard Spencer Plays the Liberal Media, 14 June 2017:

Matt Christman

Angela Nagle (7:53): They think (also) that women making the completely voluntary choice to have children with a non-White man is White genocide (laughs) you know, it's just so ridiculous, I mean…

Matt Christman (8:05): interjecting sarcastically: Ah, excuse me, but, "cultural Marxism" much? Frankfurt School?

Angela Nagle (8:10): Laughs uproariously

Matt Christman (8:14): "It's not of their own volition."

Angela Nagle (8:14): laughing

Matt Christman (8:15): Porn! Jewish produced porn has brainwashed them into thinking that big dicks are more pleasurable to have sex with.

Angela Nagle (8:22): Continues to laugh in approval of the sarcasm.

Matt Christman (8:24): They literally believe that by the way.
It has always been theoretically uncomfortable when White advocates white knight or try to counter "the misogyny" of White advocacy on behalf of White mudsharks by suggesting that they are sheerly brainwashed by cultural Marxsim.
I have tended to lay off these arguments as I believe there is truth to cultural coercion and veritable psy-ops of cultural Marxism and demoralization through Jewish porn; and it is a help to take a step away from completely deterministic, objectivist arguments; better still, as opposed to the White genders blaming one another, to look critically at Jews, who have been egregiously critical of us and divisive of White men and women. These angles are true enough to consider along with being helpful to take the pressure off of gender antipathy and to put the social realm and culture (by which I mean rule structured practices) into play.
However, the cultural Marxism angle has always been insufficiently explanatory when dealing with "voluntary" miscegenation and White genocide. The little discourse above provides occasion for correction.
Angela Nagle might believe that outbreeding is not killing European genotypes; here White advocates haven't done that bad in showing that it (coercion that suppresses breeding of a race) can meet with the UN definition of genocide.
Matt Christman might think that all White advocates believe miscegenation and outbreeding is only a result of brainwashing; and maybe some do. But his and Angela Nagle's mockery exposes a puerility and weakness of their own argument, which calls for exploitation through the added sophistication of the hermeneutic circle.
White females, as any females, do have base drives that can incite genetic competition, miscegenation, incline toward strong black men with big weenies (though even I, in my distaste and disrespect for blacks on the whole, would not reduce miscegenation to only these causes) an inclination that can be activated under certain circumstances - particularly by pandering to them in atavistic circumstances such as the disorder of modernity. However, for a self proclaimed leftist, Nagle is making a surprisingly reductionist, liberal, right wing argument in saying "it's completely voluntary." There are definitely cultural rule structures that are encouraging and promoting it; even more significantly, there are heavy taboos against criticizing it; literal laws against taking critical and opposing stances against it. These are cultural/ political violations of even the most reasonable and natural extent for mature White men (and women) to protect their kind.
This would be a part of the pleasure pain matrix that Matt Christman invokes. As White men overcome their right wing reactionary position and adopt the reality of social construction and the hermeneutic circle, they will not have to accept the "way it is-ness" of Matt Christman's "white knighting" on behalf of mudsharks (likely overcompensating pandering for the fact that he is ugly - about as ugly as the typical black woman - and desperate to be in the good graces of Jews, if not part Jewish himself).
But as we step into hermeneutics, we move beyond the tropism of the high contrast porn episode of the gargantuan black weenie and the White woman. But first, porn does some corrective favor in the sense that it is compelled to show that we White men can be quite well hung - so, if that's what a woman feels she needs. Finally, porn does not tend to reveal the fact that blacks are not necessarily heavy hung; I don't need to belabor this point here, except for the fact that their Not having a big weenie does not suddenly make them OK to intermarry with by our estimation. And as a very fundamental point, we are not discriminating against White guys with big Weenies.
Our kind was averse to blacks as children, before sexuality was even an issue, let alone weenies. After that it was the presumtuousness, arrogance, hyper-assertiveness, aggression, brutal antagonism and violence against Whites. Things that the puerile might find titillating, perhaps puerile girls, but not us. Along the way, we noticed subtleties of our female co-evolutionaries which we found compelling; and the physicality of blacks generally displeasing by contrast, let alone their behavior and the fall-out of their way of life.
We did not expect that we would be blamed for everything and told we owe them everything, including those we might hope to be our wives and daughters. We never could have imagined that we would be expected to accept this in servitude. We thought others would naturally think as we do, and though some naive adults thought it was a good idea to integrate us with blacks, when we got old enough, that we would join the rest of normal Whites who want to get away from them and be with Whites.
That didn't happen in any articulate way. And we have to confront not only the fact of cultural Marxism, but that our enemies are playing the objectivist angle where it works against us - heavily now that they've hoodwinked the Alt Right and other large tracts of popular culture to argue against PC and "the left."
We have to confront the fact of thrownness, that our group co-evolutionaries can miscegenate, but by the same token, thrownness, we are thereupon able to invoke and collaborate on cultural rule structures; it is not something that we have to accept as just the way it is, merely a voluntary choice that owes nothing to the tens of thousands of years of evolutionary struggle that went into our differentiation; along with its hundreds and thousands of years of social capital.
Even if they argue that some black guy might provide a more pleasurable moment and episode than some White guy, might be more confident (and coherent of identity, in part as a Jewish backed thug coalition) in the Jewish provoked disorder of modernity, where the rule structure of our guard and classificatory boundary is down, we can easily counter that plenty of us White guys are going to provide not only quite fine moments, but as we rebuild our full class, a far more pleasurable and satisfying way of life than the blacks manage.
With that, rather than mocking and laughing at the servitude of black interests that has been imposed upon White men, we will be having the last laugh as we send miscegenators and their half cast broods to live with blacks and the way of life that they create. They will either accept that or the recognition that they are indeed the supremacists and slave masters who need to be overturned by any means necessary. Do you know Angela and Matt, a White guy might not want to be a slave, paying for the babies of the mudsharks who destroy the genome bestowed them through tens of thousand of years of struggle, might just find a White woman's face and skin color more appealing, a European's way of life more pleasurable.
Angela Nagle claims to be open to talking to people who are dealing in topics forbidden by PC. We have offered to talk to her and that remains a standing invitation.
More indication that Jews are favoring objectivist arguments against "the left" and using the Alt-Right and Lite to that end.
Stefan Molijew, er eaux (19:25): Again, I'm sort of paraphrasing from my perspective, which is that if you have a free market then the most intelligent will generally gather the most resources, become the wealthiest and therefore have the most children. And this is exactly how Jewish intelligence, particularly in language skills, verbal intelligence, has advanced so significantly; the most intelligent Jews had the most children and then you get a whole bunch of Ashkenazi Jews, you get a bunch of very intelligent Jews, I mean this is just how it works, this is evolution.


(49:00) I have a question for the media, how many Jewish experts does it take to overturn the hearsay of one non-Jew. Is it five Jewish experts versus one non-Jew, is it ten…I'm just curious what the ratio is because that seems pretty anti-Semitic to me. ..how many Jews do you have to stack up to overturn the hearsay of one non-Jew? if it's more than one, you might be an anti-Semite.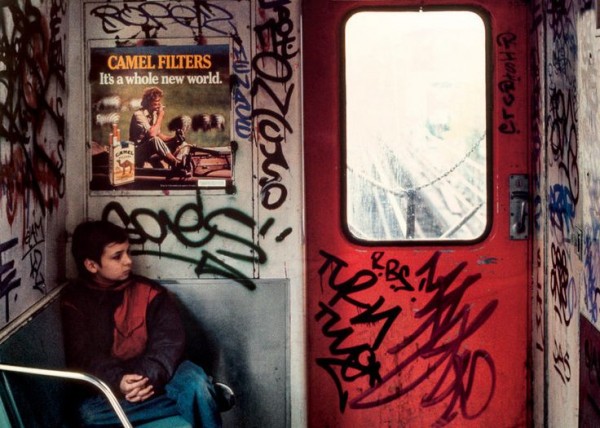 I have nothing against this particular chap; he isn't strictly European but he is grouped along with others who very much are not, and who spell genetic and neighborhood alienation and destruction when mixed in America.
It's a bit belated a discussion as news items go, but a few issues emerge worthy of consideration for ethnonationalists in regard to the matter of how Puerto Rican relief (of hurricane Maria) is being handled or mishandled as it were and why that is so:
I am always keen to discuss the concept of unionization and how it is an integral concept to model social organization, but I am also always eager to address problems of unionization - terrible obstruction along with the facilitation that they can bring.
As a facilitative model of the social group/system, only a person so retarded as to believe that the pre eminent concern for ethnonationalists should be a "model of the mind"* and with that, perhaps being fixated on Austrian school positivism in reaction to Jewish abuses of sociology, would try to suggest that unionization is a trivial concern. Nevertheless, there are real life problems in the assimilation of optimal form and function, especially if unionization is to be conducive to EGI.
1. There is the matter of the trucker's unions of Puerto Rico which apparently refused to break a strike and transport crucial relief items around Puerto Rico; at the same time, there were unions in the United States who went above and beyond to answer the call.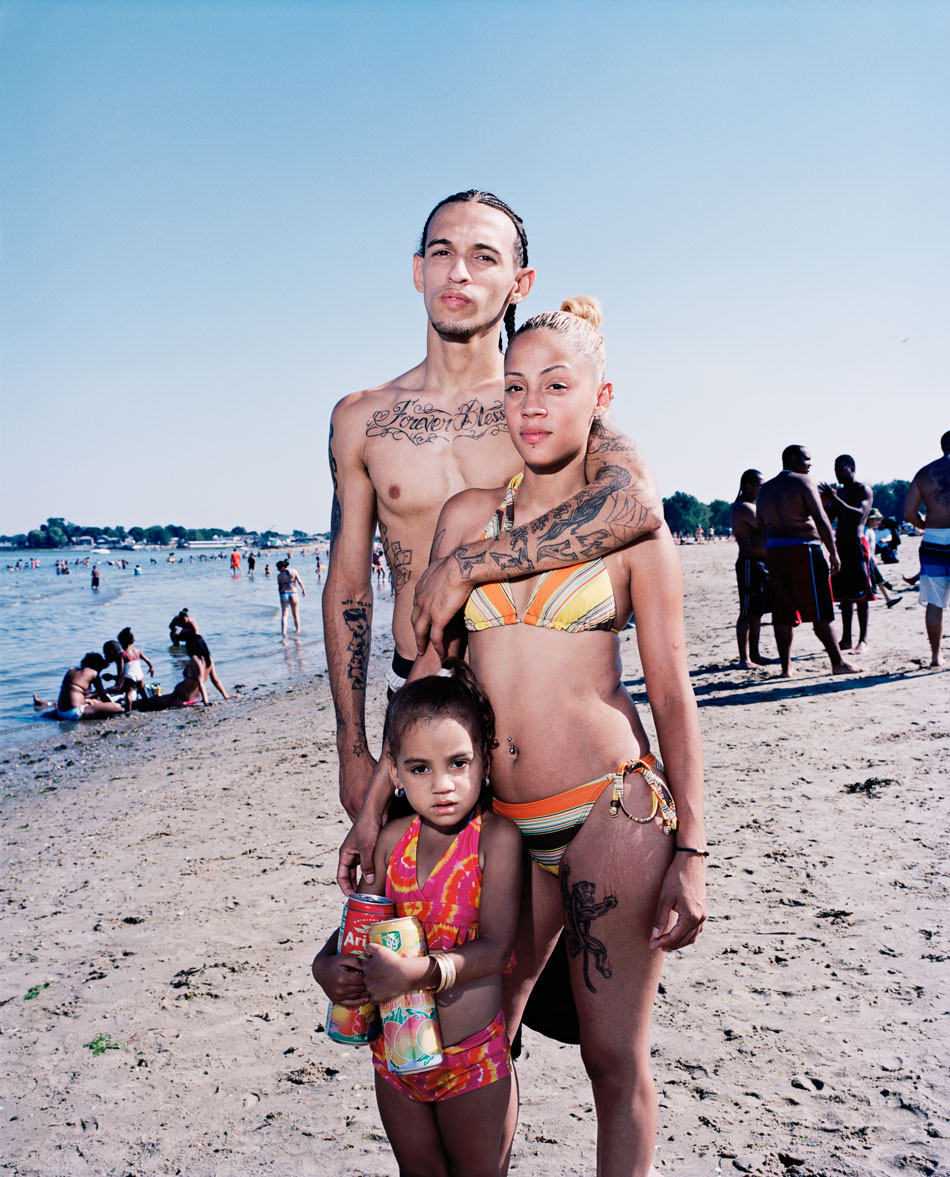 Namely, facile political alliance with Puerto Ricans brings along Amerindio/Spanish mixes of Puerto Rico but also Mulattoes such as this man's woman.
2. The next matter represents an existential choice between right wing economic advantage or the left nationalist protection of European genome (and Amerindian genome, for those of us who care).
If Puerto Rico had its independence and could figure out how to facilitate shipping container transportation of its sovereign accord, it has a potentially lucrative position to advance its GNP markedly for the sake of the Puerto Ricans; by the same token, if The US gave up control of Puerto Rico, it would be losing a great deal of profit that it gains from concomitant control of the Puerto Rican shipping industry. That is a gain economically for the proposition US Nation.
On the other hand, by having Puerto Ricans associated with the United States in any way, you are including to that extent a demography that is 25% black: they are a very strong, mixed people who are very destructive to the White genome where forced together with us; and other than blacks, the only people who tend to destroy their neighborhoods.
I don't have anything especially against the young chap in the top photo, but the alienating and nightmarish environment that surrounds him is apparently a typical byproduct of the Puerto Rican genome in aggregate. He typically comes along or is wrongly grouped with people who are largely black or mulatto, like this guy's woman (photo right, couple on beach). Like blacks, they are not only destructive to us genetically, but having a great deal of biopower (adding to their challenge), as anyone who witnesses their athletic prowess can attest.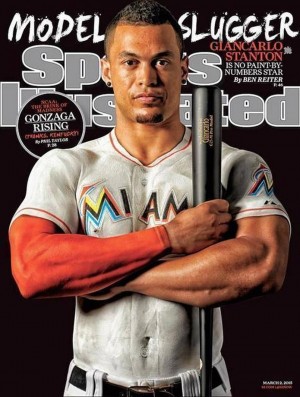 Puerto Ricans are not only destructive to our genome, but very strong and hard to defend against. Giancarlo Stanton, who is Puerto Rican / Irish, nearly passed Babe Ruth's single season home run record this year.
With Puerto Rico not having its sovereignty, one of the relief strategies that is on the table is bringing them to the United States: Hence the question - do you want the advantages of economic exploitation, or do you want to protect your genome?
* As a footnote: If one's concern is the integrity and interiority of individual mentation, then it is a different concern from EGI. One is assuredly expressing undue faith to presume the invisible hand will do what the "artifice of unioization" would otherwise for group-systemic homeostasis. The sure guidance of the invisible hand is more applicable to animals than humans. In fact, one should suppose that the very idea of a generic model, even if only applied to a specific group, is a contradiction to the goal of human nature, individual autonomy and authenticity.
Granting that one might not be quite that stupid, and can grasp the inexorable fact of interaction, and wants to trace check points of mentation and homeostasis that extend to the natural and social environment, then we are getting somewhere, but not until.
"A model of the mind" might be a good idea for the individual or, rather, the very act of "modeling" might betray the authentic expression of emergent mentation that one seeks to allow to manifest.
However, this (individual mind) is not the unit of analysis, the unit of model, as it were, that anyone should prioritize for racial defense - obvious to anyone but one who is perhaps insulated from the hurley burley of prohibitions against group discrimination that they might be somewhat buffered from, say, within a provincial English fishbowl.
A similar refrain with regard to faith in the natural invisible hand also applies to the principle of adaptive fitness: it is no guarantor of racial or even individual homeostasis and integrity.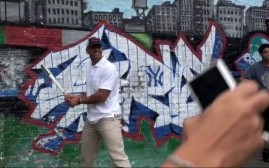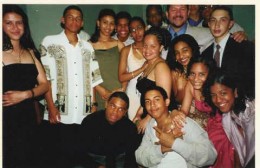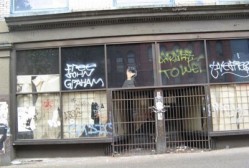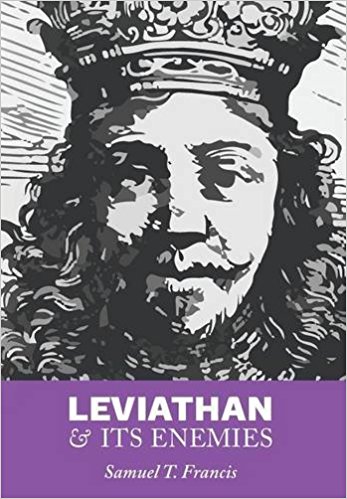 Sam Francis was creating 'young fogies' - Alex Linder.
It's going to require some nuance, but it is important to explain why James Lawrence is a walking piece of dog shit masquerading as a human being, a manifestation shown in his article at (((Alternative Right))):
Alternative Right, "THE COSMOPOLITAN CLASS", 24 Sept 2017.
In brief, James Lawrence has elevated Sam Francis young fogeyism = an aspiration to conceive of oneself as precociously wry in protection of the "traditional" already Jew infested culture against "progressivism." This is anti modernism without being sufficiently post modern (to incorporate the best while leaving behind the worst of both modern and inherited ways), as it stops with a neo-traditionalism, read (((paleoconservatism))).
Now, Francis, and by proxy Lawrence, have some things right.
Namely, that there is a significant portion of influential White people circulating among our elite functions who do not have our ethnonational interests at heart. More, that there is a managerial elite who want to share in this self interested good fortune, who will thus also betray ethno nationals in order to gain favor of this elite, internationalist power.
It is also true that both these kinds of White people can gain international backing by importing foreigners against Whites (or exporting elitist interests, e.g., compradors, against ethnonationals) and they can and do also virtue signal by sacrificing Whites and quelling any backlash against foreign impositions on ethnonationalism.
But I more accurately and descriptively call these people right wingers, and their underpinning objectivism: which is directed by Jewry - hence, Lawrence's commitment to end his article in (((his masters))) bidding by espousing the "true right" on behalf of (((paleoconservatism))) against "the left"..."the Cosmopolitans" and the occasional bad Jew - yes, they have bad ones too, he knows.
Here Lawrence takes a turn into disingenuous speculation, by saying these Whites who betray eithnonationalism are not "traitors" - well, objectivists are not perfectly described as "traitors", true - they are loyal to their own subjective interests through a disingenuous pretense of objectivism or naively subject to the subjective/relative interests of others through the pretense of objectivism.
Although there are distinct patterns of the treacherous Whites among elite positions, there is not necessarily a well organized elite group to which they subscribe as Lawrence would provide for the diversion of conspiracy theorists - it is more facile than that.
Indeed, the only real reason to circumscribe it so perfectly with the designation of a "Cosmopoitain" elite which is strictly loyal to its in group, is to function as a tool for Jews to deflect attention away from what is indeed their more organized half of the elite internationalist equation. So that they can point to their (((paleocons))), who can say, "see? we are the good ones", we have paleocons who are on your side, not like those bad Jews, we're here with you to protect your (((Christian traditions))) against those "Cosmopolitan elites" and the occasional bad Jew, like Soros and neo cons like William Kristol.
That is to say, like the site Alternative Right, James Lawrence is disguising, perhaps even to himself, the fact that he is kissing Jewish ass in order to keep his means to power afloat.
White elites who betray our interests are indeed one giant pole of our problem, but their loyalty functions a bit more arbitrarily on the happenstance of subjective fortune and selling out; along with the mutual admiration and facile croneyism of their "objective" attainment, which is why, in their unaccountabilty, they are so easily bribed and outmaneuvered by the Jewish group, which is organized as a distinct group in its relative interests (is it good for Jews?) and which will send forth posers as representatives of (((paleoconservatism))) against the "Cosmopolitan" elite.
That is to say, objectivism functions in a much more slippery way against ethnonational interests and Jewry knows how to play it - e.g., through reactionary narratives like those of Sam Francis and James Lawrence. It is a nebulous, quasi group created de facto by the ever present temptation of facile betrayal in self interest, and that is why it requires the ever present default vigilance of accountability through left nationalism and its White variant, the White class, White Left nationalism.
The key difference is that we are Left Ethnonationalists, therefore Not imperialists, not supremacists, with no aim of genocide or its denial; thus, if our organizational meetings were infiltrated the only possible complaint would be that we wanted separatism and sovereignty; we do not want "them" to be part of our government and governing; do not want them imposed upon us; and if they refuse our wish for separatism and sovereignty, then they are revealed as the imperialists, supremacists, the exploitative, the slave masters.
Independent, 20 Sept 2017:

"Anti-fascist activist goes undercover with 'alt right' to expose movement's rapid European expansion."

Hope Not Hate report reveals how the group is breathing new life into once dormant far-right and racist groups around the world. A toxic mix of antisemitism, Islamophobia and sexism is revealed at the heart of the "alt-right" movement, following an investigation by an openly-gay anti-fascist activist that sheds new light on the far-right's rising influence over political parties on both sides of the Atlantic.

Members of the group were caught discussing "gassing Jews" and killing their left-wing opponents after Hope Not Hate conducted a major study of white supremacists in the US and Europe.

The exposé reveals how the "alt-right" is breathing new life into once dormant far-right and racist groups around the world, uniting them under one international movement.

It uncovers the infiltration of the "alt-right" in the UK, with Sheffield-born blogger Paul Joseph Watson among those using their online following to reach audiences the traditional far-right has until now been unable to muster.

As a general principle The Independent avoids using the term "alt-right", on the basis it is a euphemism employed to disguise racist aims.

The report says a second, "moderate" wing – dubbed the "alt-light" – has become increasingly influential on right-wing politics in Britain, pushing Ukip and others into ever-more hard-line territory.

Far right

banned from using

their favorite meme.

Authors of the study The International Alternative Right: From Charlottesville to the White House also claim to have found links between the hard-right network and the Trump administration.

Speaking of his experiences infiltrating the network of white supremacists, Patrik Hermansson said: "For almost a year I've been at the heart of a world of extreme racism, antisemitism, Holocaust denial, esoteric Nazi rituals and wild conspiracy theories.

"What I found was a movement that sometimes glorifies Nazi Germany, openly supports genocidal ideas and is unrelentingly racist, sexist and homophobic."

Mr Hermansson said he first gained access to the movement after joining the far-right "think tank" London Forum, having claimed to have come to the UK as a disillusioned Swede curious about the "alt-right" and inspired by Brexit.

He was then introduced to other groups, including the Extremists Club and the Traditional Britain Group, which aims to "preserve the ancient traditions, peoples and beliefs" of the UK.

He said: "In this world, Holocaust denial and conspiracy theories are commonplace, so much so that a whole group exists to cater specifically for them.

"I spent endless mind-numbing hours at meetings of the [conspiracy theorist group] Keep Talking, listening to speakers deny climate change, debate whether 9/11 was a false flag attack or if an ill-defined 'they' sold birth certificates on the stock market. Trestle tables at the edge of the hall were adorned with Holocaust denial books."

The label "alt-right" was first adopted by white supremacist Richard Spencer, but was brought to mainstream attention by individuals with a larger social media presence such as Milo Yiannopoulos and Mike Cernovich.