Majorityrights News > Category: Health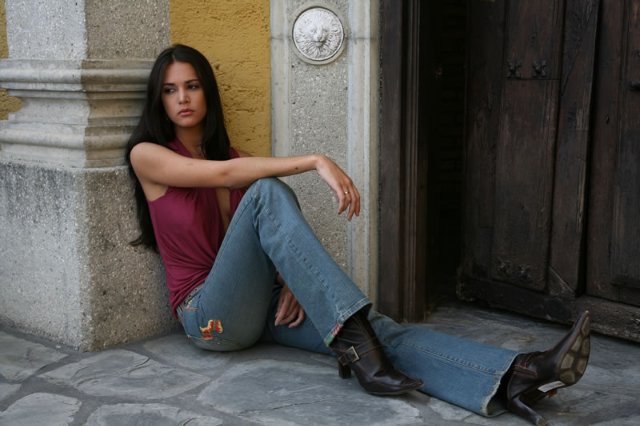 Former Miss Venezuela, Monica Spear, murdered with her boyfriend in 2014
1 Caracas, Venezuela 119.87
2 San Pedro Sula, Honduras 111.03
3 San Salvador, El Salvador 108.54
4 Acapulco, Mexico 104.73
5 Maturin, Venezuela 86.45
6 Distrito Central, Honduras 73.51
7 Valencia, Venezuela 72.31
8 Palmira, Colombia 70.88
9 Cape Town, South Africa 65.53
10 Cali, Colombia 64.27
11 Ciudad Guayana, Venezuela 62.33
12 Fortaleza, Brazil 60.77
13 Natal, Brazil 60.66
14 Salvador, Brazil 60.63
15 St. Louis, U.S.A. 59.23
16 Joao Pessoa, Brazil 58.4
17 Culiacan, Mexico 56.09
18 Maceio, Brazil 55.63
19 Baltimore, U.S.A. 54.98
20 Barquisimeto, Venezuela 54.96
New Observer, "Race and Crime: The Most Dangerous Cities in the World", 24 April 2017:

The new list of the 50 most dangerous cities, compiled from official government policing figures, has been published on the Canadian-based Worldatlas news service, and shows that the worst crime rates appear in the cities with the largest racially mixed populations.

Eight of the 50 most dangerous cities—including the top ranked one—are in Venezuela, two are in Honduras, one is in El Salvador, five are in Mexico, three are in Colombia, four are in South Africa, one in Jamaica, 21 in Brazil, four in the USA, and one in Guatemala.

According to the figures, Caracas, Venezuela, has risen to the number one spot with 119.87 murders per 100,000. That city surged ahead of San Pedro Sula in Honduras, which formerly held top place with 171.2 murders per 100,000 people in 2015 (this rate has since dropped to 111.03 in 2016).

The clear link between race and crime has been highlighted once again with the release of the 2016 rankings of the world's most dangerous cities—and the fact that every single one of them, including those in the U.S.—have majority nonwhite populations.

The report said that "some of the factors that may be to blame" for the murder rates that measure over 100 include illegal drug distribution, extensive poverty, and gangs.

For example, a rise in mass killings and escalating violence between gang members has resulted in the murder rate of San Salvador practically doubling in a year from 61.21 to 108.54, allowing it to take the third spot.

August was the most violent month in San Salvador, with more than 900 killings, including an unprecedented 52 deaths registered in a single day.

The other two cities that complete the top five most dangerous places in the world are Acapulco, Mexico and Maturin, Venezuela.

Four cities in the United States have a place among the top 50 most dangerous cities in the world (on the basis of murder per capita statistics). St. Louis ranks 15th on the list with a murder rate of 59.23 per 100,000 inhabitants, a rise from 2015's rate of 49.93, making it the most dangerous urban area in the country.

The city is also present in rankings based on considerations for other crimes—the Missouri city has a burglary rate of 606.9 per 100,000 and an aggravated assault rate of 317.7 per 100,000. This has led many to the conclusion that St. Louis is the most dangerous city in the U.S.

Also of note is Baltimore, Maryland's position on the list. In 2015, it was ranked 40th with a murder rate of 33.92. For 2016, however, it rose to 19th with a murder rate of 54.98 per 100,000 people.

Detroit is the third city included in the 2016 ranking of the world's most dangerous cities in terms of murder rates. With its 43.89 murders per 100,000 people, it is a bit further down the list than St. Louis, but is still classified a dangerous place. Factoring in all violent crime Detroit tops the list of the most dangerous cities in the United States.

Although Chicago is often cited as the most dangerous urban area in the United States, even with a near record-breaking 762 murders in 2016, the murder rate remains at 28.2, making its position fall further on the list.

New Orleans falls further down with 41.44 murders per 100,000 residents a year.

The most dangerous cities in the world, as listed according to ranking, name, and murder rate per 100,000, are as follows:

1 Caracas, Venezuela 119.87
2 San Pedro Sula, Honduras 111.03
3 San Salvador, El Salvador 108.54
4 Acapulco, Mexico 104.73
5 Maturin, Venezuela 86.45
Euractiv, "Green NGOs blame Monsanto for 'buying science' to save glyphosate", 24 March 2017: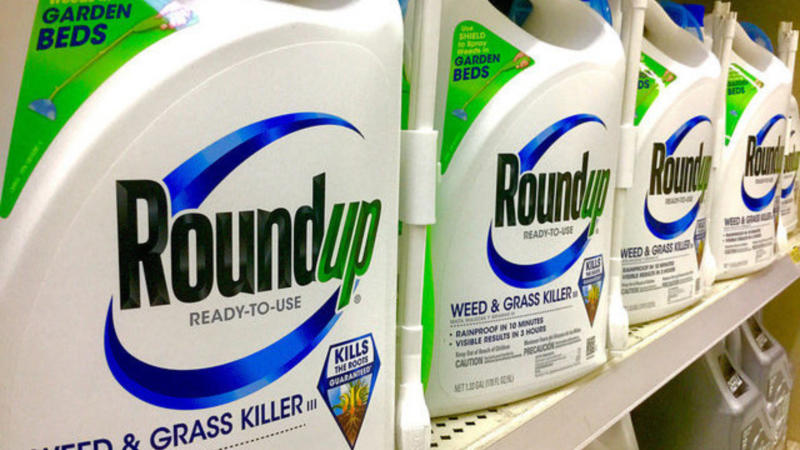 The authors of the report claim that between 2012 and 2016, the companies sponsored a series of review articles published in scientific journals, all of which conclude that glyphosate and its commercial formulations are not carcinogenic. [Mike Mozart/Flickr]
A new report accuses glyphosate producers of "buying science" in order to secure the substance's position in the EU market.
According to the Buying Science report published by GLOBAL 2000 (Friends of the Earth Austria member of Pesticide Action Network-PAN) with the support of Avaaz, BUND, Campact, CEO, GMWatch, (PAN) Europe, PAN Germany, and Umweltinstitut München, Monsanto and other glyphosate manufacturers allegedly "distorted scientific evidence" on the public health impacts of the pesticide.
The authors of the report claim that, between 2012 and 2016, the companies sponsored a series of review articles published in scientific journals, all of which conclude that glyphosate and its commercial formulations are not carcinogenic.
Scandalous
"Glyphosate producers have used every trick in the book to enable regulatory authorities around the world to play down the alarming health effects of glyphosate. The fact that the agencies accepted their 'assistance' is nothing less than scandalous," insisted Helmut Burtscher, one of the study's authors.
Earlier this month (15 March), the European Chemicals Agency (ECHA) concluded that glyphosate weedkiller should not be classified as a carcinogen.
Environmentalist NGOs reacted strongly, with Greenpeace saying that the ECHA "sweeps glyphosate cancer evidence under the carpet".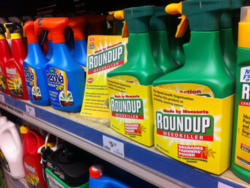 Glyphosate is not carcinogenic, EU agency says.
The European Chemicals Agency (ECHA) said today (15 March) that much-discussed glyphosate weedkiller should not be classified as a carcinogen, triggering a strong response from environmentalist NGOs.
The Health and Environment Alliance (HEAL) went further, claiming that the decision contradicted the world's most authoritative cancer research agency, the World Health Organisation's International Agency for Research on Cancer (IARC), which classified glyphosate as a "probable carcinogen" in 2015.
Scientific flaws
The NGOs claim that these reviews proving glyphosate is safe contain "fundamental scientific flaws spanning from apparently calculated omissions and the introduction of irrelevant data to the violation of OECD guidance for the evaluation of rodent cancer studies".
"The reviews also consistently assign greater weight to unpublished industry studies than to studies that were peer-reviewed and published in scientific journals," the report noted.
The report stressed that regulatory authorities like Germany's Federal Institute for Risk Assessment (BfR), the European Food Safety Authority (EFSA) and the US Environmental Protection Agency (EPA) have all drawn on such review articles, which have concluded that glyphosate was not carcinogenic, have actually referred to these industry-sponsored review articles.
"In contrast, IARC refused to consider the unpublished industry studies summarised in industry-sponsored reviews in its assessment of glyphosate, stating that the data presented therein were insufficient and important details were lacking […] IARC generally does not accept unpublished scientific evidence," the authors of the report concluded.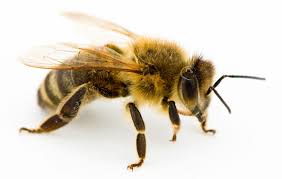 Europe poised for total ban on bee-harming pesticides.
The world's most widely used insecticides would be banned from all fields across Europe under draft regulations from the European Commission, seen by EURACTIV's partner The Guardian.
Positions
European Commission Spokesperson Enrico Brivio recently told EURACTIV that the EU executive "took notice" of ECHA's opinion, which was "based on scientific evidence".
"The submission of the final opinion to the Commission is expected before the summer break […] After submission of the final opinion, the Commission Services will re-start their discussions with the member states as regards the approval of glyphosate as an active substance in Plant Protection Products (PPPs)."
"A decision has to be taken within 6 months of receipt of the RAC Opinion from ECHA, or by the end of 2017 – at the latest," he added.
An EFSA spokesperson said, after this article was published, that "EFSA is the first to defend the importance of reliable science as it forms the basis of all our risk assessments", adding "from an initial glance at the "Purchased Science" report, it is clear that the majority of mentioned studies were published after EFSA had completed its assessment of glyphosate. In other words, they did not play any role in the EFSA assessment of glyphosate".
"There are two scientific reviews mentioned in the report (Williams et al 2000, Kier and Kirkland 2013) that were among the 700 references considered in the EU assessment for glyphosate. EFSA and EU member states rely primarily on the original studies and the underlying raw data which they check themselves. The weight given to reviews of scientific studies (like the ones mentioned in the report) is limited," they added.
"There are no grounds to suggest that reviews of scientific studies, sponsored directly or indirectly by industry, improperly influenced the EU risk assessment for glyphosate," the spokesperson concluded.
Background
The European Food Safety Authority (EFSA) said in November 2015 that glyphosate was unlikely to cause cancer in humans and proposed higher limits on the amount of residue of the weedkiller deemed safe for humans to consume.
The EFSA advises EU policymakers and its conclusion were expected to pave the way for the 28-member European Union to renew approval for glyphosate, which was brought into use by Monsanto in the 1970s and is used in its top selling product Roundup as well as in many other herbicides around the world.
Environmental groups have been calling for a ban after the International Agency for Research on Cancer (IARC), part of the World Health Organisation, said in March 2015 that glyphosate was "probably carcinogenic to humans".
A campaign group said that 1.4 million people had signed a petition calling on the European Union to suspend glyphosate approval pending further assessment.
The EFSA said it had carried out a thorough analysis and taken account of the IARC's findings. Greenpeace, for its part, called the EFSA's report "a whitewash".
Stare in amazement
Christians and pro-lifers in general are so stupid that quite honestly I have to say that the Eastern mind boggles at the sheer scale of cascading stupid decisions that Christians choose to make.
Here's the Breitbart article on it:
Breitbart, 'Rep. Steve King Files Federal Pro-Life Heartbeat Bill: 'If a Heartbeat Is Detected, the Baby Is Protected'', 24 Jan 2017:

Pro-life congressmen stood in front of the Capitol — along with Janet Porter, the Ohio woman who led the fight for passage of that state's "heartbeat bill" — all in support of Rep. Steve A. King (R.-Iowa) and his Heartbeat Protection Act of 2017, H.R. 490, which restores legal protection to unborn children once their pulse is detected.

"It is a profound religious and moral understanding that every human person has the right to life," said King, who was joined by Rep. Louie Gohmert (R.-Texas), Rep. Trent Franks (R.-Ariz.), Rep. Scott G. Perry (R.-Pa.), and Rep.Don Bacon R.-Neb.), along with other prolife supporters of the bill.

"The question that has hung before the courts, since 1973 is: 'When does life begin?'–we all know when that is," the congressman said.

"We stand here and assert that it has to be a distinctive moment. You can't guess a thing called viability. You can't say 22 weeks versus 20 weeks. You have to say it is at a specific instant. The most precise instant that we can describe and that we can identify by science is the moment that that heartbeat begins," he said.

"The core tenet is this: If a heartbeat can be detected, the baby is protected," he said.
White America will now die by its own hand. White America will die because these comprehensive restrictions on abortion which are being tabled will have an effect of increasing the birth-rates of those minority populations which traditionally utilise abortion services more.
Where next?
Restrictions on abortion will hasten the decline of the overall White American population which already only comprises 47% of children under age 18.
The 2010 census shows where those effects would be grouped: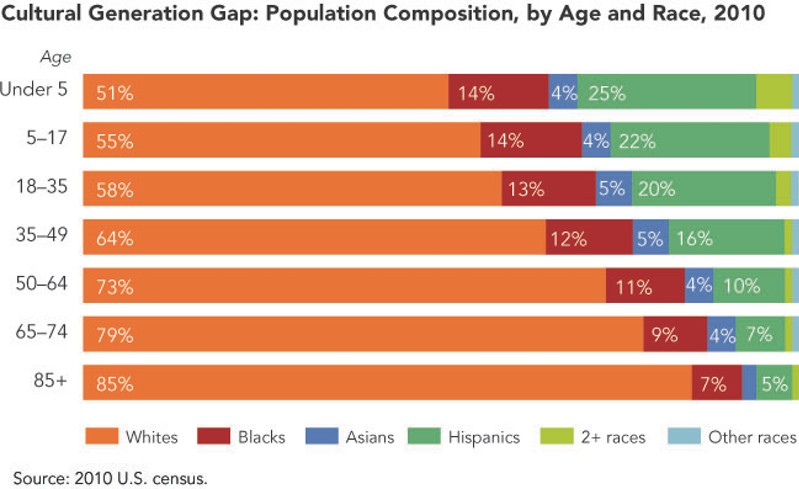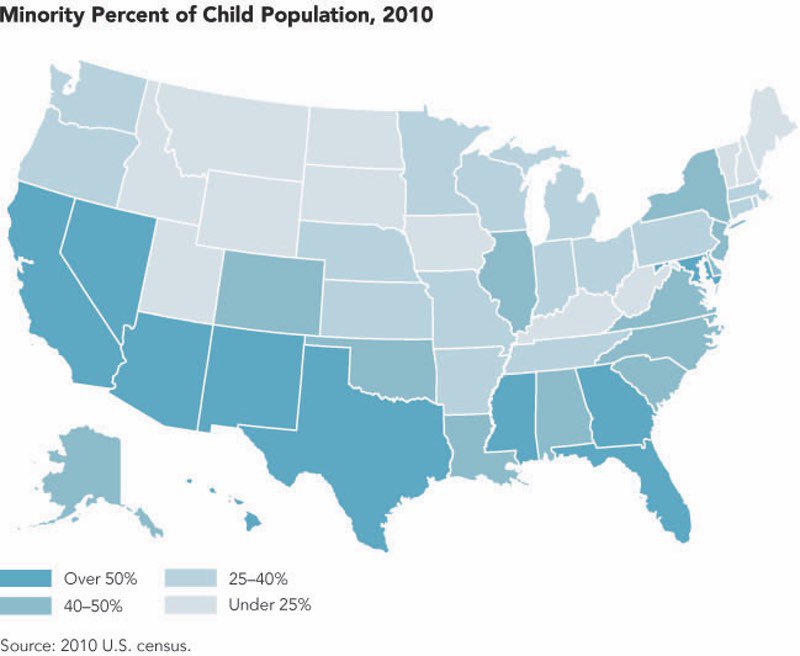 Is it going to be extremely inconvenient for minority groups to have a sharply reduced access to abortion services? Yes. No woman wants to have to be perpetually worrying about what her family planning options are as restrictions are tightening over and over again. But perhaps the inconvenience would be ironically 'embraced', particularly among Hispanics who could just go with the flow and have a Hispanic baby-boom. Hispanics can wait these laws out and reverse them in about half a generation, when demographics will dictate elections and identity politics will be entrenched in different ways in different zones within the United States.
Outcomes
The Northeast and Midwest of the United States will experience a ballooning African-American population next to White Americans. The Southwest will continue merrily along its way into becoming a Hispanic outpost, and the Southeast will be a mixture of all those things happening simultaneously.
Technically, 'White America' as a geographically contiguous concept has been pushed further upwards on the age-pyramid for quite a while now. The incoming administration is now taking moves that—unintentionally—will guarantee that the concept will be brought to an end.
The United States will have one of two futures to choose from:
Ethnic balkanisation within two generations.
Turning itself into Brazil.
Of course, Americans will probably manage to muddle around and inadvertently choose both options simultaneously, so that they can experience the worst aspects of both scenarios. Because why? Because it's America of course.
Council of European Canadians, "Deadliest Birthrates Affecting All of Humanity, Part IV. Recipient of Third World Population Overload: Western Civilization", 9 Oct 3016:

The driving force behind mass immigration into Western countries is the bloating populations of the Third World seeking fresh lands to inhabit.

by Frosty Wooldridge, frostywooldridge.com

Part I | Part II | Part III | Part IV

No one escapes this human juggernaut. Those added 3 billion people onto this planet within the next 34 years will invade first world countries. Let's take a look at what that means for the West.

How did the first three parts of this series affect you? Did you understand the enormity of what humanity faces in the next 30 years? How about the rest of the plant and animal life on this planet? What about your children? What about the oceans? What about quality of life?

Are you astounded that the mainstream media suppresses this demographic issue at all costs? Why? Answer: they lack intellectual comprehension that they will not escape its grip on them or their children. Catholics via the Pope, Islam, Hindus, Christians and virtually all religions stand in denial of this demographic juggernaut bearing down on humanity.

Yes, the media reports every consequence of overpopulation as to worldwide hunger, water shortages, species extinctions, wars for resources and catastrophic climate destabilization. But no one, not one world leader addresses or attempts to speak up on what we face.

If I could fulfill my own quest, I would see to it that every human being watch this short video by my friend Roy Beck. In a five minute astoundingly simple yet brilliant video, Immigration, Poverty, and Gum Balls, Roy Beck, director of Numbers USA, graphically illustrates the impact of overpopulation. Take five minutes to see for yourself.

As you can see, no one will escape the ramifications of the next added 3,000,000,000 (billion) people to this globe. No one will escape the implications of adding 138,000,000 (million) more people to America within 34 years. You may expect those consequences to invade your state, your community and your family.

Remember this: third world citizens will not stop their birth rates significantly enough to stop overloading their countries. Therefore, they will contribute to the 3.0 billion added, hungry and desperate refugees looking for a country to land.

In 2016, the United Nations estimates that 60,000,000 (million) refugees lack water, food, energy and homes, and look toward first world countries to immigrate. Their numbers will grow to 150,000,000 to as high as 200,000,000 (million) refugees by 2050 — a scant 34 years from now.

What Western Countries Face with the Refugee Armada

Canada houses 36,000,000 (million) people in 2016. Because of mass immigration, they expect 41.1 million by 2050. To give you an idea of Canada's dilemma, let's look at the numbers. We know Canada as a "big" little country. That means it's "big" but lacks ample arable land to grow crops. While its citizens chose 2.0 birth rates since 1970, its leaders forced massive immigration onto Canada. It faces food shortages, environmental breakdown, accelerating carbon footprint damage, species extinctions and lowered quality of life.

Europe houses 742.5 million people in 2016. It encompasses 3.9 million square miles. Not much bigger than the United States at 3.1 million square miles. The United Kingdom houses 62 million people in a landmass less than the size of Oregon. Oregon features 4.0 million people. Germany at 82 million holds less land than the state of New Mexico. That state holds 1.8 million. The tiny country of France holds 66 million. While Europe faces tremendous overcrowding today, it faces mass immigration overrunning every border of all of its countries from Middle Eastern and African population overload.

Australia holds 24 million in 2016, but expects to reach 38 to 48 million by mid century via mass immigration. It lacks water and arable land, but powerful developer interests force immigration onto that desert continent as if tomorrow never arrives.

In contrast, the USA holds 325 million in a landmass at 3.1 million square miles, but as you saw from the immigration invasion, America expects 438 million by 2050 and 625 million at the end of this century.

This 10 minute demonstration shows Americans the results of unending mass immigration on the quality of life and sustainability for future generations: in a few words, "Mind boggling!"

As you can imagine, immigration solves nothing. It stalls the inevitable for every Western country: ultimate collapse from overloading carrying capacity of every receiving country.

Can enough activists be created out of a series like this to create a movement to stop mass immigration into Western countries? Goal: we need a national discussion-debate on the future of our civilization. It's not going to happen by itself. That discussion-debate begins with you.

I work with top names in this arena who bring even greater knowledge and science:

Dr. Jack Alpert at skil.org
Bill Ryerson at populationmedia.org
David Paxson at worldpopulationbalance.org
Joanne Wideman at capsweb.org
Roy Beck at numbersusa.org
Dr. Diana Hull at thesocialcontract.com
Eric Rimmer at populationmatters.org
David Durham at carryingcapacitynetwork.org
Council of European Canadians, "Deadliest Birthrate Affecting All of Humanity, Part I: Africa", 14 September 2016:

by Frosty Wooldridge, frostywooldridge.com

"Demography is destiny" - Auguste Comte

As immigration, both legal and illegal, continues flooding into the United States of America — it also pours into Canada, Australia and Europe. Note that all Western countries stabilized their populations since 1970 by averaging 2.0 children or less per female.

Unfortunately, as first world countries created stable and sustainable societies since 1970, their leaders chose unending immigration from overloaded third world countries. For the United States, the late Senator Teddy Kennedy created the 1965 Immigration Reform Act that added 100 million people to America by October of 2006. If continued, that same act expects to add another 100 million people within 34 years. Where do those immigrants originate? Answer: the third world that adds 80 million, net gain, annually.

Unknown to most countries and people living on this planet, an accelerating birthrate in Africa threatens all Western nations in the 21st century. At 1.1 billion in 2016, Africa screams toward 2.1 billion by 2050 and 4 billion by the end of this century.

As an example, the average Burundian woman births 6.3 children, double the international fertility rate. Burundians expect to jump from 10 million to 20 million in a few decades. Egypt, currently 85 million, expects to reach 105 million by 2030. Ethiopia, at 98 million, expects to double to 210 million by 2060.

Ironically, Egypt imports most of its food to feed its current population in 2016. As the human race adds 1 billion more people, net gain, every 12 years, Africa expects to quadruple its population within 85 years. Africans grow so fast; they cannot water, feed, house, educate or sustain the expected 4 billion people about to land on that continent.

What does it mean? It means that every living creature featuring feathers, hooves, claws, fins or fur that lives in Africa will become food for the human mob. It means relentless extinction of rhinos, lions, gazelles, wildebeest, giraffes and elephants — and, well, just about any creature that breathes.

Nonetheless, the Pope condemns birth control in Africa. Islam promotes as many children as possible as it expands across the globe by birthrate and/or violent jihad. World leaders see the carnage, poverty, disease and futility of Africa in 2016, but fail to call for a world conference to discuss what's coming and what can be done to change course.

Therefore, those burgeoning populations flood into first world countries with no end to the line.

Question: what will humans do once the planet faces another added three billion people by 2050 — a scant 34 years from now? They will need to be watered, fed, housed, warmed and sustained in a finite world with finite resources? If you think the flood of 1,000,000 (million) refugees knocking on Europe's door today spells disaster for the civilized West, what do you think any Western country faces in the next 84 years when Africa hits four billion desperate people?

Right now, America annually imports 1.2 million legal refugees from around the world. According to The Center for Immigration Studies with research by Dr. Steven Camarota, the illegal alien flow jumped back to 500,000 illegal alien border crossers in 2014-2015. In other words, the line never ends as Mexico remains on course to add another 20 to 30 million people by mid century.

Somali refugees in Minnesota: One of every five refugees resettled in Minnesota by the federal government tested positive for latent tuberculosis in 2014, according to the state's Department of Health

One look at Minneapolis, Minnesota shows 105,000 African Somalian legal refugees now overwhelming welfare services across that city. And that is not all. Now, Somalia at 11.1 million in 2016, expects to reach 13.1 million within six years by 2020:

The country is rapidly expanding with almost 3% annual population growth and a high fertility rate of 6.26 children per woman, which is the 4th highest in the world.

The pressure by Somalis to enter the United States will only grow in the next few years. Question to ask yourself and your kids: what is the point of endless immigration from Somalia in 2016 when that country, along with the rest of Africa, refuses to solve its own birth rates? What's the point of adding more of their people to our country so we become like their country?

How do you think your kids will survive the onslaught? What are you doing to raise a national-international discussion on human overpopulation? What kind of a civilization do you expect to bequeath your children? Answer: if we continue on this path, we will become a new third world country where everyone suffers and no one may lead anything like "quality of life" or a decent standard of living. Not to mention a degrading environment!

None of us will escape the growing consequences of Africa's population bomb. Here is a video on how non-profit groups in the US are planning to bring thousands of Muslim refugees from the Africa, as well as the Middle East, almost completely funded by the US Government through grants and contracts:
It is an evil rule of the French census-taking system that race is not allowed to be taken into account.
Ominous implications are evinced nevertheless in the incidence of Sick Cell disease in France - Sickle Cell disease being an affliction non-endemic to people of native European descent.
Diversity Macht Frei, "Sickle-cell data shows the genocide of the French people", 25 September 2016:

The French government bans ethnic statistics. For that reason, the pace and scale of the demographic conquest of France by aliens has to be established indirectly. One way of doing that is by looking at the French government's data on pupils deemed to be at risk of sickle-cell disease. This is a genetic adaptation that offered protection against malaria, found almost exclusively in non-European populations. In simple terms, brown-skinned people are deemed to be at risk of developing sickle cell disease while Europeans are not.

The image shows the latest figures for 2015. You can see that almost 75% of newborns in the ILE DE FRANCE (Greater Paris region) are non-European.

Another part of the study shows projections for the years ahead, under different scenarios. One scenario shows the 50% point being reached in 2020, another in 2024. This means that in those years 50% of children born in France will be of non-European ancestral origin. Going further into the future, we see that by the year 2050 an astounding 85% of births are expected to be to people of non-European origin.
DAILYKENN.com—Contrary to the theory of cultural relevance — the false notion that all cultures are innately the same — violence is a universal reality in black population centers.

Black violence is the norm rather than the exception.

Due to the advent of the Internet, 'citizen journalists' often capture a tiny insight of the violence on their video devices, then upload them to the Internet for all to see.

Why do we publish this rubbish?

Simple: To expose minds to reality.

Reality is the antidote that destroys the cultural Marxism virus. Our minds are infected with cultural Marxism bacterial virus when we expose ourselves to cinematic productions and view television. Those images are produced in Hollywood sound stages with the intent of infecting our minds with a false reality.

By exposing our minds to genuine reality, the truth becomes the antibiotic vaccine that kills the cultural Marxism bacteria.