Majorityrights News > Category: Health
Stare in amazement
Christians and pro-lifers in general are so stupid that quite honestly I have to say that the Eastern mind boggles at the sheer scale of cascading stupid decisions that Christians choose to make.
Here's the Breitbart article on it:
Breitbart, 'Rep. Steve King Files Federal Pro-Life Heartbeat Bill: 'If a Heartbeat Is Detected, the Baby Is Protected'', 24 Jan 2017:

Pro-life congressmen stood in front of the Capitol — along with Janet Porter, the Ohio woman who led the fight for passage of that state's "heartbeat bill" — all in support of Rep. Steve A. King (R.-Iowa) and his Heartbeat Protection Act of 2017, H.R. 490, which restores legal protection to unborn children once their pulse is detected.

"It is a profound religious and moral understanding that every human person has the right to life," said King, who was joined by Rep. Louie Gohmert (R.-Texas), Rep. Trent Franks (R.-Ariz.), Rep. Scott G. Perry (R.-Pa.), and Rep.Don Bacon R.-Neb.), along with other prolife supporters of the bill.

"The question that has hung before the courts, since 1973 is: 'When does life begin?'–we all know when that is," the congressman said.

"We stand here and assert that it has to be a distinctive moment. You can't guess a thing called viability. You can't say 22 weeks versus 20 weeks. You have to say it is at a specific instant. The most precise instant that we can describe and that we can identify by science is the moment that that heartbeat begins," he said.

"The core tenet is this: If a heartbeat can be detected, the baby is protected," he said.
White America will now die by its own hand. White America will die because these comprehensive restrictions on abortion which are being tabled will have an effect of increasing the birth-rates of those minority populations which traditionally utilise abortion services more.
Where next?
Restrictions on abortion will hasten the decline of the overall White American population which already only comprises 47% of children under age 18.
The 2010 census shows where those effects would be grouped: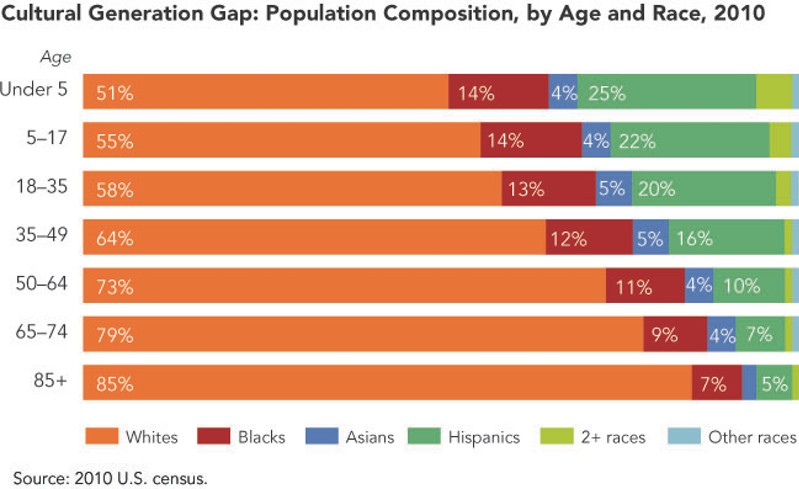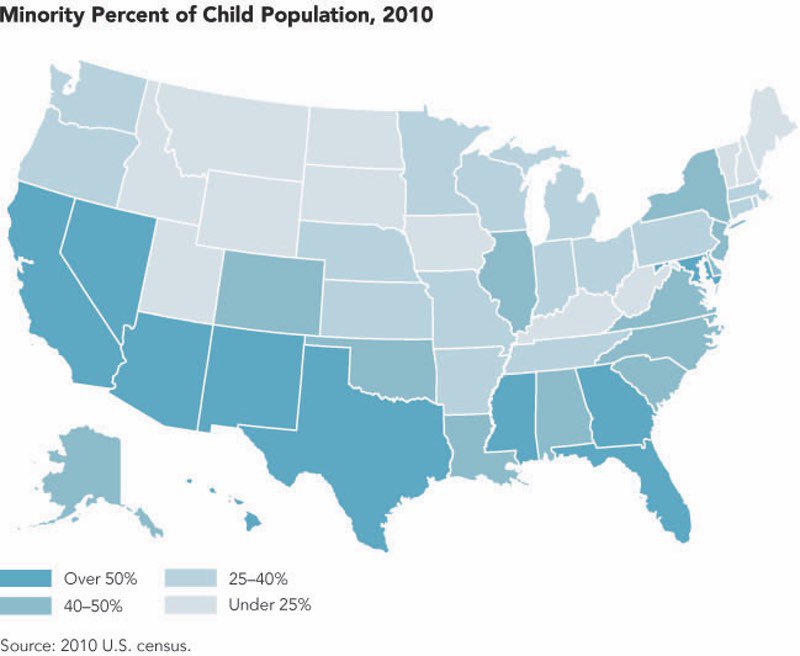 Is it going to be extremely inconvenient for minority groups to have a sharply reduced access to abortion services? Yes. No woman wants to have to be perpetually worrying about what her family planning options are as restrictions are tightening over and over again. But perhaps the inconvenience would be ironically 'embraced', particularly among Hispanics who could just go with the flow and have a Hispanic baby-boom. Hispanics can wait these laws out and reverse them in about half a generation, when demographics will dictate elections and identity politics will be entrenched in different ways in different zones within the United States.
Outcomes
The Northeast and Midwest of the United States will experience a ballooning African-American population next to White Americans. The Southwest will continue merrily along its way into becoming a Hispanic outpost, and the Southeast will be a mixture of all those things happening simultaneously.
Technically, 'White America' as a geographically contiguous concept has been pushed further upwards on the age-pyramid for quite a while now. The incoming administration is now taking moves that—unintentionally—will guarantee that the concept will be brought to an end.
The United States will have one of two futures to choose from:
Ethnic balkanisation within two generations.
Turning itself into Brazil.
Of course, Americans will probably manage to muddle around and inadvertently choose both options simultaneously, so that they can experience the worst aspects of both scenarios. Because why? Because it's America of course.
Council of European Canadians, "Deadliest Birthrates Affecting All of Humanity, Part IV. Recipient of Third World Population Overload: Western Civilization", 9 Oct 3016:

The driving force behind mass immigration into Western countries is the bloating populations of the Third World seeking fresh lands to inhabit.

by Frosty Wooldridge, frostywooldridge.com

Part I | Part II | Part III | Part IV

No one escapes this human juggernaut. Those added 3 billion people onto this planet within the next 34 years will invade first world countries. Let's take a look at what that means for the West.

How did the first three parts of this series affect you? Did you understand the enormity of what humanity faces in the next 30 years? How about the rest of the plant and animal life on this planet? What about your children? What about the oceans? What about quality of life?

Are you astounded that the mainstream media suppresses this demographic issue at all costs? Why? Answer: they lack intellectual comprehension that they will not escape its grip on them or their children. Catholics via the Pope, Islam, Hindus, Christians and virtually all religions stand in denial of this demographic juggernaut bearing down on humanity.

Yes, the media reports every consequence of overpopulation as to worldwide hunger, water shortages, species extinctions, wars for resources and catastrophic climate destabilization. But no one, not one world leader addresses or attempts to speak up on what we face.

If I could fulfill my own quest, I would see to it that every human being watch this short video by my friend Roy Beck. In a five minute astoundingly simple yet brilliant video, Immigration, Poverty, and Gum Balls, Roy Beck, director of Numbers USA, graphically illustrates the impact of overpopulation. Take five minutes to see for yourself.

As you can see, no one will escape the ramifications of the next added 3,000,000,000 (billion) people to this globe. No one will escape the implications of adding 138,000,000 (million) more people to America within 34 years. You may expect those consequences to invade your state, your community and your family.

Remember this: third world citizens will not stop their birth rates significantly enough to stop overloading their countries. Therefore, they will contribute to the 3.0 billion added, hungry and desperate refugees looking for a country to land.

In 2016, the United Nations estimates that 60,000,000 (million) refugees lack water, food, energy and homes, and look toward first world countries to immigrate. Their numbers will grow to 150,000,000 to as high as 200,000,000 (million) refugees by 2050 — a scant 34 years from now.

What Western Countries Face with the Refugee Armada

Canada houses 36,000,000 (million) people in 2016. Because of mass immigration, they expect 41.1 million by 2050. To give you an idea of Canada's dilemma, let's look at the numbers. We know Canada as a "big" little country. That means it's "big" but lacks ample arable land to grow crops. While its citizens chose 2.0 birth rates since 1970, its leaders forced massive immigration onto Canada. It faces food shortages, environmental breakdown, accelerating carbon footprint damage, species extinctions and lowered quality of life.

Europe houses 742.5 million people in 2016. It encompasses 3.9 million square miles. Not much bigger than the United States at 3.1 million square miles. The United Kingdom houses 62 million people in a landmass less than the size of Oregon. Oregon features 4.0 million people. Germany at 82 million holds less land than the state of New Mexico. That state holds 1.8 million. The tiny country of France holds 66 million. While Europe faces tremendous overcrowding today, it faces mass immigration overrunning every border of all of its countries from Middle Eastern and African population overload.

Australia holds 24 million in 2016, but expects to reach 38 to 48 million by mid century via mass immigration. It lacks water and arable land, but powerful developer interests force immigration onto that desert continent as if tomorrow never arrives.

In contrast, the USA holds 325 million in a landmass at 3.1 million square miles, but as you saw from the immigration invasion, America expects 438 million by 2050 and 625 million at the end of this century.

This 10 minute demonstration shows Americans the results of unending mass immigration on the quality of life and sustainability for future generations: in a few words, "Mind boggling!"

As you can imagine, immigration solves nothing. It stalls the inevitable for every Western country: ultimate collapse from overloading carrying capacity of every receiving country.

Can enough activists be created out of a series like this to create a movement to stop mass immigration into Western countries? Goal: we need a national discussion-debate on the future of our civilization. It's not going to happen by itself. That discussion-debate begins with you.

I work with top names in this arena who bring even greater knowledge and science:

Dr. Jack Alpert at skil.org
Bill Ryerson at populationmedia.org
David Paxson at worldpopulationbalance.org
Joanne Wideman at capsweb.org
Roy Beck at numbersusa.org
Dr. Diana Hull at thesocialcontract.com
Eric Rimmer at populationmatters.org
David Durham at carryingcapacitynetwork.org
Council of European Canadians, "Deadliest Birthrate Affecting All of Humanity, Part I: Africa", 14 September 2016:

by Frosty Wooldridge, frostywooldridge.com

"Demography is destiny" - Auguste Comte

As immigration, both legal and illegal, continues flooding into the United States of America — it also pours into Canada, Australia and Europe. Note that all Western countries stabilized their populations since 1970 by averaging 2.0 children or less per female.

Unfortunately, as first world countries created stable and sustainable societies since 1970, their leaders chose unending immigration from overloaded third world countries. For the United States, the late Senator Teddy Kennedy created the 1965 Immigration Reform Act that added 100 million people to America by October of 2006. If continued, that same act expects to add another 100 million people within 34 years. Where do those immigrants originate? Answer: the third world that adds 80 million, net gain, annually.

Unknown to most countries and people living on this planet, an accelerating birthrate in Africa threatens all Western nations in the 21st century. At 1.1 billion in 2016, Africa screams toward 2.1 billion by 2050 and 4 billion by the end of this century.

As an example, the average Burundian woman births 6.3 children, double the international fertility rate. Burundians expect to jump from 10 million to 20 million in a few decades. Egypt, currently 85 million, expects to reach 105 million by 2030. Ethiopia, at 98 million, expects to double to 210 million by 2060.

Ironically, Egypt imports most of its food to feed its current population in 2016. As the human race adds 1 billion more people, net gain, every 12 years, Africa expects to quadruple its population within 85 years. Africans grow so fast; they cannot water, feed, house, educate or sustain the expected 4 billion people about to land on that continent.

What does it mean? It means that every living creature featuring feathers, hooves, claws, fins or fur that lives in Africa will become food for the human mob. It means relentless extinction of rhinos, lions, gazelles, wildebeest, giraffes and elephants — and, well, just about any creature that breathes.

Nonetheless, the Pope condemns birth control in Africa. Islam promotes as many children as possible as it expands across the globe by birthrate and/or violent jihad. World leaders see the carnage, poverty, disease and futility of Africa in 2016, but fail to call for a world conference to discuss what's coming and what can be done to change course.

Therefore, those burgeoning populations flood into first world countries with no end to the line.

Question: what will humans do once the planet faces another added three billion people by 2050 — a scant 34 years from now? They will need to be watered, fed, housed, warmed and sustained in a finite world with finite resources? If you think the flood of 1,000,000 (million) refugees knocking on Europe's door today spells disaster for the civilized West, what do you think any Western country faces in the next 84 years when Africa hits four billion desperate people?

Right now, America annually imports 1.2 million legal refugees from around the world. According to The Center for Immigration Studies with research by Dr. Steven Camarota, the illegal alien flow jumped back to 500,000 illegal alien border crossers in 2014-2015. In other words, the line never ends as Mexico remains on course to add another 20 to 30 million people by mid century.

Somali refugees in Minnesota: One of every five refugees resettled in Minnesota by the federal government tested positive for latent tuberculosis in 2014, according to the state's Department of Health

One look at Minneapolis, Minnesota shows 105,000 African Somalian legal refugees now overwhelming welfare services across that city. And that is not all. Now, Somalia at 11.1 million in 2016, expects to reach 13.1 million within six years by 2020:

The country is rapidly expanding with almost 3% annual population growth and a high fertility rate of 6.26 children per woman, which is the 4th highest in the world.

The pressure by Somalis to enter the United States will only grow in the next few years. Question to ask yourself and your kids: what is the point of endless immigration from Somalia in 2016 when that country, along with the rest of Africa, refuses to solve its own birth rates? What's the point of adding more of their people to our country so we become like their country?

How do you think your kids will survive the onslaught? What are you doing to raise a national-international discussion on human overpopulation? What kind of a civilization do you expect to bequeath your children? Answer: if we continue on this path, we will become a new third world country where everyone suffers and no one may lead anything like "quality of life" or a decent standard of living. Not to mention a degrading environment!

None of us will escape the growing consequences of Africa's population bomb. Here is a video on how non-profit groups in the US are planning to bring thousands of Muslim refugees from the Africa, as well as the Middle East, almost completely funded by the US Government through grants and contracts:
It is an evil rule of the French census-taking system that race is not allowed to be taken into account.
Ominous implications are evinced nevertheless in the incidence of Sick Cell disease in France - Sickle Cell disease being an affliction non-endemic to people of native European descent.
Diversity Macht Frei, "Sickle-cell data shows the genocide of the French people", 25 September 2016:

The French government bans ethnic statistics. For that reason, the pace and scale of the demographic conquest of France by aliens has to be established indirectly. One way of doing that is by looking at the French government's data on pupils deemed to be at risk of sickle-cell disease. This is a genetic adaptation that offered protection against malaria, found almost exclusively in non-European populations. In simple terms, brown-skinned people are deemed to be at risk of developing sickle cell disease while Europeans are not.

The image shows the latest figures for 2015. You can see that almost 75% of newborns in the ILE DE FRANCE (Greater Paris region) are non-European.

Another part of the study shows projections for the years ahead, under different scenarios. One scenario shows the 50% point being reached in 2020, another in 2024. This means that in those years 50% of children born in France will be of non-European ancestral origin. Going further into the future, we see that by the year 2050 an astounding 85% of births are expected to be to people of non-European origin.
DAILYKENN.com—Contrary to the theory of cultural relevance — the false notion that all cultures are innately the same — violence is a universal reality in black population centers.

Black violence is the norm rather than the exception.

Due to the advent of the Internet, 'citizen journalists' often capture a tiny insight of the violence on their video devices, then upload them to the Internet for all to see.

Why do we publish this rubbish?

Simple: To expose minds to reality.

Reality is the antidote that destroys the cultural Marxism virus. Our minds are infected with cultural Marxism bacterial virus when we expose ourselves to cinematic productions and view television. Those images are produced in Hollywood sound stages with the intent of infecting our minds with a false reality.

By exposing our minds to genuine reality, the truth becomes the antibiotic vaccine that kills the cultural Marxism bacteria.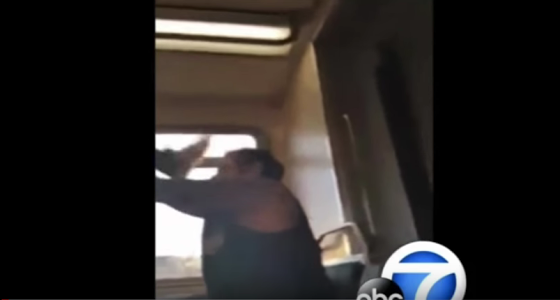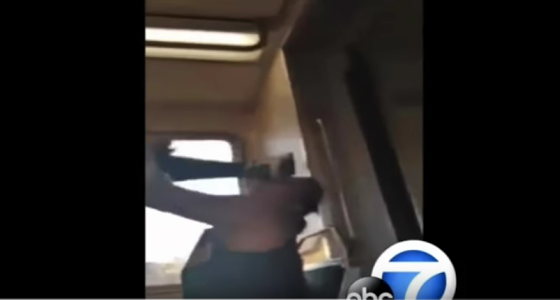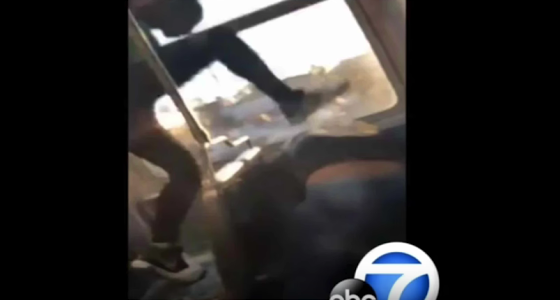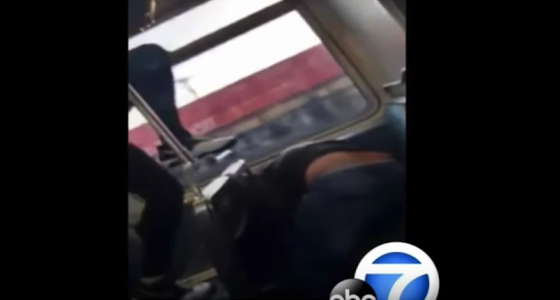 Sanctuary of European Refugees Fleeing the Violence of Economic Migrants - a Petition

Last summer, the Migrant Crisis in Europe brought about unexpected change for many native Europeans. Many accepted refugees from Syria with open arms at first, but were dismayed to find in many cases, this altruism was not returned. Reports of rape, violence, theft, and other heinous acts involving these migrants, who are mostly military age males, have made their way across the globe. While many of us are aware of the situation in Europe, there is little we can do to help the native Europeans who now have their towns and cities occupied by people who possess a completely different view of the world, of life itself. In addition to this, the migrants were thought to be refugees from the war in Syria, but as soon as the gates were open- thousands upon thousands of migrants from across North Africa fled into Europe. Before Modernity and the advent of man's transformation from Homo Sapien to Homo Economicus, civilization was based upon two factors: language and religion. The incompatibility of these factors will lead to cultural clashes, regardless of the "keep calm and carry on" rhetoric of our cosmopolitan elites. Working Europeans who cannot afford to jump on a jet to their summer home in Dubai need a way out. They didn't ask to be replaced - their governments have done this to them. Let's take in the refugees of the refugees.

This petition will be delivered to:

Robert Stark
The next time Anglin or his outfit the Daily Stormer need to be criticized, and that shouldn't be long, we will certainly not refrain.
However, let it not be said that we are petty and unwilling to allow contributing voices where they might, simply because they and their platforms are generally off the mark.
You won't often see me endorsing an article from over there, but once in a while he posts a decent one, such as this one by Martin Blaine:
DS, "The Concept of Feeding Starving Africans is Apocalyptic Insanity," 5 July 2016:

An article has been making the rounds recently about Madonna posting pictures of the giant Kenyan slum of Kibera on her Instagram, in the hopes of tugging on the heartstrings of White people.

The Material Girl who never stops reinventing herself, Madonna, a seven-time Grammy Award-winner, actress, pop culture icon, founder of Raising Malawi and a Goodwill Ambassador for Child Welfare is in Kenya.

The 57-year old icon with an estimated net worth of over $800 million spent the day visiting Kibra, also known as Kibera, Africa's largest slum.

In an Instagram post published only a few minutes ago, Madonna shared some of the moments from her visit today to the slum with Shining Hope for Communities, an organization that links free schools for girls to essential services for communities like clean water, and free health care.

The charity that she's stumping for support for, Shining Hope for Communities, was founded by a Jewess from Denver, Jessica Posner. Posner supposedly fell in love with a Kenyan Negro and then went on to open a school for Kenyan girls and install some toilets and is now out to bring joy and brightness to the underprivileged Africans, et cetera.

All of this, of course, has earned her much praise and adulation from self-righteous liberals and fellow tribe members.

For her efforts, Posner has been named one of the five biggest world-changers under age 25 by the Do Something Awards.


So on July 19 — 10,000 miles and just as many worlds removed from East Africa — she will be hanging at the Hollywood Palladium with the likes of Matt Damon and Natalie Portman for a star-studded awards ceremony to be hosted by Jane Lynch of "Glee" and nationally televised on VH1.

That's the kind of random polarity in the world that Posner has learned to accept.


Jessica Posner and Kennedy Odede

The entire concept of feeding starving Africans and somehow raising them up to our level is clearly insane, and the long-term implications of such an endeavor are mind-numbingly depressing and terrifying.

The population of Kenya was recorded at just under 7 million in 1955. It's now 47 million and one of the fastest growing in the world, thanks to our misplaced altruism.

And for what purpose?

Liberals don't care about the lives of Africans. They think they do, but they really don't. They care about their own feelings. They want things to be a certain way in the world such that it leaves them room for a life filled with hope and inspiration. They don't want to be depressed about the world. Unfortunately, the reality of the world at the current point in history is extremely dire, and anyone who appreciates it for what it actually is is inevitably going to suffer bouts of depression. And also unfortunately, most people react to that situation by retreating into a fantasy that reality can be changed by wishful thinking and meaningless activity.

What's going to happen when you feed and cloth Africans is they're going to produce more Africans for you to feed and cloth. That's what they've been doing for the past several decades now. There were starving African children on television commercials when I was a child in the 70s, with a White man standing in their midst telling you that for just 35 cents a day you could save one. Undoubtedly many people signed up and adopted an African child via Unicef or whatever it was. And today dozens of descendants of that saved African child are picking around in the garbage dumps of Kibera looking for food. But now celebrities want your money to start schools and get them Internet access. Forget about the 35 cents a day for a bag of rice, we've got much larger ambitions today. We're not just going to feed Africa, we're going to make Africa fully capable of "realizing its potential."

Teach a man to fish, and all that.


Feeding starving Africans only creates more starving Africans.

Anyone can see that this is nonsense – anyone who wants to see, anyway. The problem of world poverty cannot be solved in this manner. It has not been, and it will not be.

But Liberals don't give a crap about that. Liberals want to do something. They want you to help them do something. They're gonna fix it. They're gonna change it. They're not just going to end poverty and hunger and misery, they're going to make Africa into some kind of beautiful Utopia. The fact that it doesn't happen doesn't concern them. The fact that they're actually compounding the problem doesn't concern them. They just plain don't give a crap. They don't want to make the world a better place, they want to make themselves feel better by pretending they're making the world a better place.

The situation today is far worse than it was in the 70s if you count the number of people actually experiencing poverty and hunger and misery in the world. And not just in Africa, but all over the Third – or, as it's now called, the "developing" – World. The problem is it's not developing. Nor is it going to develop. The First World isn't developing either. All that's happening is more and more people are being born into a stagnant world. There are many times as many human beings alive. Most of those human beings are capable of very little in the way of development, of themselves or of a society around themselves. That was not a particularly unfortunate or desperate thing a hundred years ago. It is however calamitous at this point, since there is simply no way it can be sustained.

End.