Majorityrights News > Category: Far Right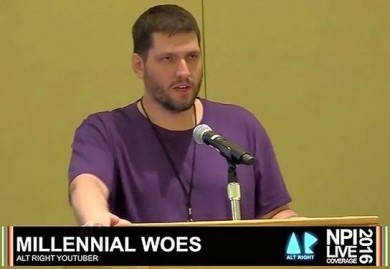 Mirror, 9 Jan 2017: "Racist vlogger who became global YouTube sensation unmasked"
...etc., so the headline and the hit piece reads.
On 5 June '15, Millennial Woes came to Majority Rights and left a comment * insisting that his link be removed from this site because I, DanielS, would not accept his friend, The Truth Will Live, a.k.a. (((Ruth))), as a part of our struggle, let alone as having a place to define our terms. I consider his position in her regard to have been naive at best, but probably more like an unsavory deal with the tentosphere. I really don't approve of this defense of the Jewish tent of the tentosphere. In addition, his going along with the Alt-Right's attribution of "THE Left" as the enemy is unacceptable; finally, he is annoying in coupling this attempt to join the Alt-Right in muting our platform, while perhaps garnering some of our ideas and auguring to misdirect them.
Even so, the doxing and smearing of him by a purportedly objective news source, The Mirror, is way out of line. Even I don't think he is remotely that bad or that he deserves that. But then again, beware the right, Alt-Right too - it's an unstable arrangement - the right has come back to bite countless adherents and those with misfortune to find themselves on the other side of their reactions over the years.
* The Millennial Woes comment that I am referring-to comes as the second in a series of three comments dated 3 - 5 June 2015, viz., #6, #14 and #17 and occurs withing the post called "The Lies Will Try To Live But They're Not White, They're Jewish."
Posted by Millennial Woes on Wed, 03 Jun 2015 12:27 | #6

Ruth, who has the channel "The Truth Will Live", is a close friend of mine. She and I speak regularly about the key issues of the alt-right, including the JQ, and she is on-board with all of it. In particular, residing in a Somali-heavy area of the US, she has to deal with their shit just like the rest of us do, and she hates it and opposes immigration from the Third World as wholeheartedly as any of us do.

To repeat, she is a close friend of mine and I know that she is a good, kind, decent person. I think it is wrong of you to besmirch her unless you have some evidence that she is a fake.

PS. And no, she didn't ask me to write this post! AFAIK she doesn't even know about this article.

Posted by Millennial Woes on Fri, 05 Jun 2015 11:41 | # 14

DanielS,

I understand your position, and I do understand the danger. However, I cannot stand by as my close friends are bad-mouthed when they have done nothing wrong whatsoever. (Note that you conflate Ruth's statements with Rachel Haywire's, when they are two very different people.)

Though I am grateful to your site for linking to my channel this last year or so, I ask you to remove that hyperlink now. I do not want to be associated with a site, however worthy it might be, that insults and dismisses my own friends.

Thank you, MW.

Posted by Millennial Woes on Fri, 05 Jun 2015 20:26 | # 17

DanielS "One extreme is to do the Christian services bit, helping Africans to no end. The other is to not care." She says it is wrong and extreme because they cannot take care of themselves well enough and it is the White man's burden to help them.

This golden rule is one of the most Jewy things imposed on Whites from the Bible.

MW: That's very strange, because it was I, a non-Jewish, non-religious, British-native white guy, who introduced Ruth to the idea that the White Man's Burden is a real thing - having arrived at this belief myself without any help, Jewish or otherwise. I came up with it, of my own volition, based on my own observations of my (white, non-Jewish, non-religious) people.

DanielS If you are that defensive of these women then we would view your link as a bum steer anyway.

MW: I don't even know what that phrase means. All I'm asking for is decency. Without a shred of evidence, you are ascribing a calculating, deceitful nature to a woman who simply doesn't have such a nature. If defending her makes me "defensive," so be it.
Millennial Woes argues that I conflate Ruth and Rachel Haywire, but I do not. In fact, my position with regard to Ruth was developed with interviews of her separately. Nor was I picking on her without evidence or for trivial reasons - it is most important to separate White advocacy from her sort of influence. For the record, I did not conflate Ruth's position with Rachel's: Ruth wanted to define the left for us, to encourage Abrahamism, she said that she believes in "the White man's burden" (that we owe help to Africans); and in the end she would pursues an agenda to have us treat Jews as a part of our cause, having kindred issues and concern for Western culture. But for a myriad of reasons, it is critical that there be White advocacy platforms free of Jewish influence (active influence, in particular), however benign it may appear (and the reason to discriminate against this one (((Ruth's positions))) wasn't really particularly hard to discern).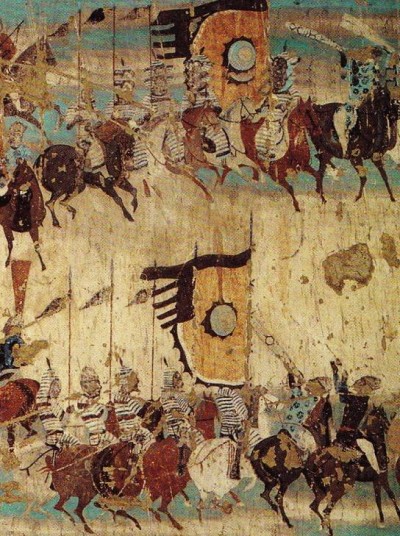 Details of painting of the meeting of Manjusri and Vimalakirti.
Originally Published Dec `2004 by John Jay, who said:
Both India and China are countries that have had the sort of moderate contact with the rest of Eurasia that their position at two extremities of Asia would lead one to expect. Both India and China have had their own sophisticated civilizations for at least two thousand years. The Chinese invented such things as gunpowder and printing. The Indians invented the so-called "Arabic" numerals that we use to this day and one of their religions (Buddhism) has been enormously influential outside their own borders. Both Indians and Chinese do extremely well economically outside their home countries. To me this is a picture of two generally intelligent populations. Yet the average IQ score for the two differs markedly. Chinese score somewhat above the Western norm and Indians score markedly below it. How come?
The comments have not been displaying after number 1000 - Sunny Mittal on Sat, 31 Aug 2013 14:41 | #, 1000 - therefore, I will include below the subsequent comments that were attempted since; and those who wish to comment on this thread may continue to do so here.
anonymous 2014-08-24 11:09 AM said:

You should continue this subject in another page from the 1001st post

Ok, as we said, there were a few dozen comments which didn't register after number 1000. The ones that did not appear span from 31 Aug 2013 to 27 Dec 2016 and are being displayed here, under the fold; the thread is continued anew and comments may resume.
TNO, "Is Trump "Draining the Swamp?", 23 Dec 2016:

At least four senior executives with international bankers Goldman Sachs will get critical posts in the Donald Trump administration—even though he campaigned fiercely against that institution, with his closing campaign ad using an image of that company's CEO Lloyd Blankfein to condemn the "global power structure" for robbing America's working class and enriching the elite.


Trump's closing campaign TV ad which depicted Goldman Sachs CEO Blankfein as part of the globalist enemy.

The Goldman Sachs appointments are not the first indication that Trump has no intention of "draining the swamp" in Washington D.C. either.

Former Goldman Sachs partner Steven Mnuchin served as Trump's national finance chairman and is now Trump's nominee for U.S. Treasury secretary.

Trump has also nominated Goldman Sachs President (and the bank's de facto number two) Gary Cohn as his top economic adviser in the White House.

Other Goldman alums in Trump's inner circle include Anthony Scaramucci, a former Goldman banker and a member of the Trump transition team's executive committee, as well as Steve Bannon, Trump's campaign manager.

Trump's campaign ad described Goldman Sachs as part of "a global power structure that is responsible for the economic decisions that have robbed our working class, stripped our country of its wealth and put that money into the pockets of a handful of large corporations and political entities."

As the Bloomberg news service has pointed out, after "years as the face of Wall Street greed and the target of public scorn, the bankers at Goldman Sachs can be cheerful again.

"Not only has Trump's election stoked hopes for looser regulatory policies that will make it easier for banks to take bigger risks and book fatter profits, but Goldman also appears to have regained its place at the nexus between Wall Street and Washington," Bloomberg wrote.
CBS, "Donald Trump's Cabinet richest in U.S. history, historians say", 20 Dec 2016:

As he traveled the country on his thank you tour, President-elect Donald Trump touted his choices for his Cabinet and inner circle, a group historians say is the richest in U.S. history.

"And one newspaper criticized me, 'Why can't they have people of modest means?'" Trump said at a Des Moines, Iowa rally. "Because I want people that made a fortune. Because now they're negotiating with you, okay?"

Donald Trump's 14 Billlion Dollar Cabinet

How rich? CBS News estimates seven of Trump's picks are worth a combined $11 billion.

"I guess they have a few poor millionaires on it, but mostly it's billionaires," said Sen. Bernie Sanders.

Critics like Sanders say Trump's choices fly in the face of his populist campaign message. "You don't appoint a Cabinet of billionaires to be taking on the establishment," he said on Sunday's "Face The Nation."

Steve Mnuchin, Trump's Treasury pick has been estimated to be worth as much as $655 million. He and commerce secretary nominee Wilbur Ross, worth $2.5 billion, recently said they were attuned to the plight of working Americans.

"It's also not true all jobs are created equal. A guy that used to work in the steel mill, now flipping hamburgers, he knows it's not the same," Ross said in an appearance on CNBC.

Having millionaire and billionaire cabinet secretaries is not unprecedented. They tend to attract slots at Treasury and Commerce. But neither President Obama nor President George W. Bush had a single billionaire in their first Cabinets.
Pardon for quoting Bernie and other brackets but these are merely verifiable facts being cited here.
Quartz, "Trump's 17 cabinet-level picks have more money than a third of American households combined", 15 Dec 2016:

The 17 people who US president-elect Donald Trump has selected for his cabinet or for posts with cabinet rank have well over $9.5 billion in combined wealth, with several positions still unfilled. This collection of wealth is greater than that of the 43 million least wealthy American households combined—over one third of the 126 million households total in the US.

Affluence of this magnitude in a US presidential cabinet is unprecedented.
It is a game that Republicans have been playing for years, a few dog whistles in exchange for implicit White support of deracinating elite White Republicans in tandem with Jewish interests ....what is a bit new is that they are throwing a few milk bones to placate the explicit Whiteness in the Alt-Right so that they can co-opt White identity, not only into the Republican party but into their global geo-political agenda - on the side of fellow bracketed proposition empires, The U.S., Russia and Israel against Asia. This is a backwards and utterly dangerous friend/enemy arrangement and ultimately eschews Whites to a war footing in the interest of Jews against the ethnonationalism of others and ultimately, irrespective of White ethno-nationalism.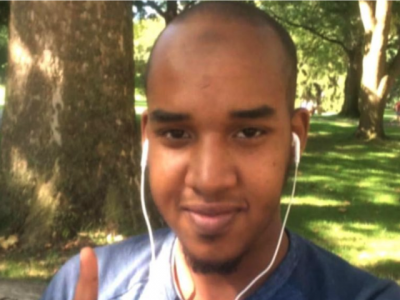 The Somali shooter at Ohio State had apparently been inspired by neo-liberal propaganda presuming that Muslim incursions and compradors which had been promoted and backed in Burma by right-wing Western sources supposedly had some right to remain there.
Washington Post, "I can't take it anymore': Ohio State attacker said abuses of Burma's Muslims led to 'boiling point", 29 Nov 2016:

Participants in a vigil at Jacob's Porch pray after the attack of Ohio State University, who rammed his car into a crowd of pedestrians and attacked them with a butcher knife.

The Ohio State University student who carried out a knife attack on campus Monday wrote in a Facebook post shortly before the rampage that the abuse of a little-known Muslim community in Burma had driven him to the "boiling point," writing, "I can't take it anymore," CNN reported.

"Seeing my fellow Muslims being tortured, raped and killed in Burma has led to a boiling point," Abdul Razak Ali Artan allegedly wrote on his Facebook page shortly before Monday's rampage, where he injured 11 people with a butcher knife before police killed him.

"America! Stop interfering with other countries," he wrote.

Artan's Facebook post throws a little-known and long-persecuted Muslim community in western Burma, also known as Myanmar, into the spotlight.

More than 1 million Rohingya Muslims live in Burma, but they have long been denied citizenship and other basic rights, and many from Burma's Buddhist majority consider them illegal immigrants from Bangladesh. Aung San Suu Kyi — the Nobel laureate leading Burma's new civilian government — has been criticized for refusing to use the term "Rohingya," which she says is inflammatory.

In recent weeks, thousands of Rohingya Muslims have been fleeing into the forests and neighboring Bangladesh on the heels of a brutal military crackdown that followed a terrorist attack on police posts Oct. 9, allegedly carried out by Rohingya militants.

Human Rights Watch has alleged that the military has perpetrated a scorched-earth campaign, providing before-and-after satellite images that showed three villages completely burned. The death toll estimates vary, but several dozen have been killed since October, activists say.

Earlier this week, a U.N. refugee agency official, John McKissick, was in the Bangladesh region of Cox's Bazar — where more than 30,000 people, many of them Rohingya, have fled to — and told the BBC that Burmese troops were "killing men, shooting them, slaughtering children, raping women, burning and looting houses, forcing these people to cross the river" into Bangladesh. He said that the "ultimate goal" of Burma's government is "ethnic cleansing of the Muslim minority."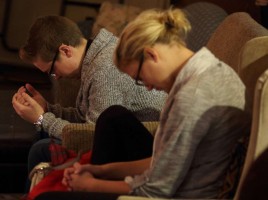 Kosher/ Neo-liberal media jerking the tears and prayers from fellow Abrahamics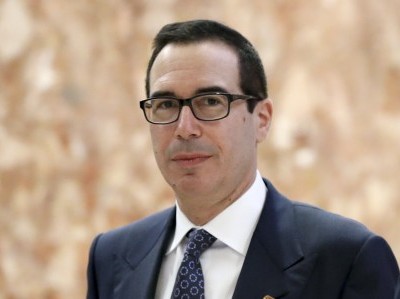 As Trump shows his right wing and Jewish-collaborative colors the dubiousness of White Nationalist support is highlighted.
Mnuchin led the 2009 mortgage bailout of failed subprime mortgage lender IndyMac, now known as One West - the bank received 900 million in federal bail-out money.
Minuchin helped back the construction of Trump International Hotel in Chicago. Trump later sued him to secure more favorable terms.
Minuchin also has interests in the film industry.
Minuchin donated to both Republicans and Democrats in the past, including to Hillary Clinton's 2008 presidential campaign.
Washington Post, "Trump expected to name financier Steve Mnuchin to Treasury", 29 Nov 2016:

President-elect Donald Trump is planning to name investor and former Goldman Sachs executive Steven Mnuchin as treasury secretary, opting for an industry insider with no government experience to helm the agency in charge of the nation's finances, according to people familiar with the matter.

Mnuchin (pronounced mah-NEW-chin) joined Trump's whirlwind campaign in May as finance chairman, despite the fact that he had never worked in politics and that he had donated to Democrats in the past. He quickly earned Trump's trust as he worked closely with the Republican National Committee to raise substantial amounts of money in a short period. On policy issues, he was instrumental in crafting the details of Trump's proposal to overhaul the tax code.

"He's an expert on finance issues," said Stephen Moore, who worked with Mnuchin as an adviser to the president-elect on the campaign trail. "He clearly, like Donald Trump, understands that the number one goal for this administration is going to be to grow the economy and get jobs."

The president-elect scored an early victory Tuesday night when air-conditioning manufacturer Carrier announced that it would reverse plans to move one of its factories from Indiana to Mexico. The company, which is owned by United Technologies, said about 1,000 U.S. jobs would be preserved.

Trump's tough talk on trade during his campaign helped cement his populist appeal. But Trump — a real estate developer famous for his flashy style — appears to be staffing his Cabinet with advisers who also have amassed extraordinary wealth. Trump is expected to nominate industrialist billionaire Wilbur Ross to lead the Commerce Department, and Michigan billionaire Betsy DeVos was named as Trump's pick for education secretary last week.
Wallsreet Journal, "Treasury Pick Steven Mnuchin Bet on Donald Trump and Won", 29 Nov 2016:

Former Goldman Sachs executive turned Hollywood financier was Trump's campaign finance chairman
NPI Conference Washington D.C. 19 November 2016.


Speakers taking questions from the press included alt-right supporters (left to right) Peter Brimelow, Kevin MacDonald, Jason Jorjani, and Jared Taylor.



Protesters gather along 14th Street outside of the Reagan Building before the start of the press conference.

Millennial Woes interviews Matt Tate, Richard Spencer and Nathan Damico about protestors:

Pre-NPI conference protested by anti-fa

...outside Trump International Hotel afterward.
Russian Foreign Ministry spokeswoman Maria Zakharova: "You have to talk to the Jews, naturally."

RadioFreeEurope, "Russian Government Spokeswoman Suggests Trump Won Thanks To 'The Jews", 17 Nov 2016:

Maria Zakharova, the Russian Foreign Ministry spokeswoman who has made caustic rhetoric and sarcastic social-media posts a staple of her public outreach, has an idea whom U.S. President-elect Donald Trump can thank for his stunning victory over Democratic rival Hillary Clinton: "the Jews."

In an appearance that has triggered accusations of anti-Semitism, Zakharova suggested on a nationally televised talk show over the weekend that money from Jewish people played a key role in Trump's win.

Conversations she had with American Jews in September while in New York for the UN General Assembly made it clear that the billionaire businessman would triumph, she said.

"If you want to know what will happen in America, who do you have to talk to? You have to talk to the Jews, naturally. But of course," Zakharova said, prompting applause from the studio audience of Sunday Evening, a show hosted by pro-Kremlin television personality Vladimir Solovyov.

Zakharova then adopted a cartoonish Jewish accent while impersonating her alleged interlocutor.

"They told me: 'Marochka (a Russian diminutive for Maria), you understand, of course, we'll donate to Clinton. But we'll donate twice as much to the Republicans.' That was it! The matter was settled, for me personally," she said.

Zakharova added that "if you want to know the future, don't read the mainstream newspapers—our people in Brighton [Beach] will tell you everything," a reference to the southern Brooklyn enclave with a large diaspora of Jewish emigres from the former Soviet Union.

Prominent Russian officials made it clear that they were rooting for Trump, who has called for repairing battered bilateral ties with Moscow, though the Kremlin repeatedly stated it had no preference in the race.

While the program aired November 13, Zakharova's remarks only grabbed widespread attention on social media after they were picked up by Ukrainian and Russian-language Israeli websites on November 17.

WATCH: Zakharova's remarks, in Russian (starts around the 3-minute mark).

Her comments sparked accusations of anti-Semitism by suggesting Jews secretly pull the levers of American power.

"It turns out press secretary Zakharova explained Trump's victory as a Jewish conspiracy," prominent Russian opposition activist Roman Dobrokhotov wrote on Twitter.

Michael McFaul, who had bitter run-ins with Kremlin-loyal TV journalists during his tenure as U.S. ambassador to Russia and who has been sharply criticized by Zakharova, wrote on Facebook: "Wow. And this is the woman who criticizes me for not being diplomatic."

Russian journalist Vladimir Varfolomeyev, a staunch opponent of President Vladimir Putin, called Zakharova's appearance "vulgarity masked as diplomacy."

The Russian-language Israeli site Newsru.Co.Il said the Israeli Foreign Ministry had declined to comment on Zakharova's remarks.

Since winning the November 8 election, Trump has faced criticism for appointing as his chief White House strategist Steve Bannon, the former executive editor of the conservative website Breitbart News.

The site is an online hub for the so-called "alt-right," a grass-roots political movement with many adherents who openly endorse white supremacism and anti-Semitism. The Anti-Defamation League calls Bannon the "chief curator for the alt-right" but that it is "not aware of any anti-Semitic statements" he has made.

But Trump did, in fact, defeat Clinton in Brighton Beach and nearby neighborhoods with substantial numbers of Jewish emigres from the former Soviet Union, who are traditionally conservative voters and tend to support Republicans in U.S. presidential elections.
Thanks to Mancinblack for the tip on this story.
Heavy, "Donald Trump Cabinet Picks List: All of the President-Elect's Appointments" *18 Nov 2016:

The following is a list of everyone who has been appointed to work with Trump in the White House thus far, including members of the cabinet and advisers to the president. The list will be updated in the coming days. For roles that have not yet been announced, in brackets will be the names of those who are reportedly being considered for the job, according to Politico and The New York Times.
Secretary of State: Rex Tillerson
Chief of Staff: Reince Priebus
Senior Counselor to the President: Steve Bannon
National Security Adviser: Michael Flynn
Attorney General: Jeff Sessions
C.I.A. Director: Mike Pompeo
U.N. Ambassador: Nikki Haley
Secretary of Transporation: Elaine Lan Chao
Education Secretary: Betsy DeVos
White House counsel: Donald F. McGahn II
Deputy National Security Adviser: K. T. McFarland
Secretary of health and human services: Tom Price
Commerce Secretary: (((Wilbur Ross)))
Defense Secretary: James Mattis
HUD Secretary: Ben Carson
Homeland Security Secretary: John Kelly
Environmental Protection Agency Administrator: Scott Pruitt
Labor Secretary: Andrew Puzder
Admin. of Small Business Administration: Linda McMahon
National Economic Council director: (((Gary Cohn)))
Energy Secretary: Rick Perry
Secretary of Interior: Ryan Zinke
Securities and Exchange Commission chairman: Jay Clayton
U.S. trade representative: Robert Lighthizer
Director of National Intelligence Dan Coats
Special adviser to the president (((Carl Icahn)))
Secretary of Veterans Affairs: (((David Shulkin)))
Senior Adviser to The President: (((Jared Kushner)))

* We will continually update the list of Trump Cabinet Appointments until it is complete -

TBD
Agriculture Secretary: TBD [Sid Miller, Sam Brownback, Dave Heineman]