Majorityrights News > Category: Conservatism
....tasked with out-Koshering other goyim alum and to put the hit on them gangster style for being in/convenient goyim to the kosher mob. From our point of view, we can be glad that Bannon's (((Paleocon))) misdirection into his (((Neo-Reaction))) is being throttled by a more distinctly (thereby didactic) Kosher and neo-liberal effort.
Scaramucci blanks like a hootchi.

First, some commentary on the situation by Kumiko:
Death match, Maxine Waters versus Steven Mnuchin.
A number of Cernovich's people are getting subpoena'd now too.
He's on Twitter this morning saying he's worried he'll be next.
All the FVEY accounts are indicating "LOL we're coming for all of you."
The collapse is going to be good fun.
Why would Cernovich be subpoena'd?
Because Putin, quite seriously.
It's encouraging that this has started to bleed into the Alt-Lite.
Since they thought that everyone had forgotten about them.
It forms part of the logic of why we have actively tried to keep our audience from falling into that garbage when it started up.
All of these people will go down with the ship, because that's how it works.
The only way to not get taken down is to just not be there.
"I'm just a blogger, surely I can be a grey vector of Active Measures and be left alone, right?"
Yeah no.
The only they were going to escape would have been if Trump had swiftly crushed the entire US intelligence community within a few months of entering office.
But these fluffy guys didn't think about that, and Trump was incompetent, so now it's all catching up to them.
There's still chances for them to squirm out, if Trump starts a firing spree before Graham's bill passes.
But it's looking like they won't make it.
Trump is behind schedule, since he fired Priebus today, but then he realized that Scaramucci doesn't care about anything and wants to actually fight Bannon.
So they are wasting precious time because Trump didn't realize that Scaramucci only wanted to enter the White House so he could destroy Priebus and Bannon.
....because they screwed him in a business deal back n 2016.
Now he's coming back pure ITALIAN BOSS.
...and now they are all falling over each other to try to 'calm that down'... wasting precious time.
That's why you see Raheem Kassam and Cernovich now trying to rally the base against Scaramucci "or it's all over" according Kassam.
If you want to be rid of Bannon's Neo-Reactionary misdirection into counter-Jihad Paleoconservatism, you have to love the hit Salabucci is putting on him.
Salabucci is just there to kill two guys.
He's just some guy Trump knew from some business thing, who used to also go on Fox News and give financial commentary.
He spent the whole electoral cycle accusing Trump of being a protectionist bastard, until he realized Trump could be induced to make it worth his while; so he quietly went pro-Trump, sold off his business, and then asked to join the Trump admin.
That's when Priebus and Bannon blocked him, saying he was on an agenda, and so it meant Scaramucci had divested himself for no reason. At this stage I assume he decided to go for the revenge plot, and this may be it.
So he becomes a factor in the chaos. ...since Trump is an idiot and brought him in despite the fact that he was a time bomb.
That's why Sean Spicer resigned, since he refused to work under Scaramucci, since he knew Scaramucci is there to wreck things.
Then Scaramucci immediately came in and destroyed Priebus as Spicer likely predicted, lol.
And is now attacking Bannon, claiming that "I'm here to serve America, unlike Bannon who is here to suck his own dick."
Anyway, yeah, this is why day to day politics can be fun.
On the other side, Trump just ruined his senate majority.
In the process of trying to pass the Obamacare repeal, Trump threatened to economically attack Alaska if Murkowski wouldn't vote 'Yes.'
In reaction, Murkowski doubled down on opposing Trump, and voted 'no.'
So Pence entered the chamber again to try to break the tie.
But then Collins and MCCAIN defected too.
....and the whole chamber erupted as McCain tilted his chin up.
...and the whole fucking thing imploded.
So now Trump is in a position where he is just getting nothing done.

That's what Kumiko had to say. Here's what The New Nationalist has to say. They consider themselves "Third Position," which means that they have some things right - like an eye on the J.Q. and some right wing perfidy. However, they remain insufficiently emancipated from the right wing and are unstable as a result, resorting to some wild speculation where socialization would be corrective.
The New Nationalist, "Move Over Trump, There's a New Sheriff in Town: Mad Tony 'The Mooch' Scaramucci", 28 July 2017:

Trumpian apologists are doing cartwheels and backflips trying to explain away the bizarre behavior of the administration's latest "communication director," one Anthony Scaramucci, also known as "The Mooch." Sean Spicer was a piker compared to this character. Predictably, The Mooch, 53, is a Goldman Sachs alum and hedge fund manager who boasts "29 years on Wall Street." He is a member of the nefarious Council on Foreign Relations and, on June 19, became senior VP and chief strategy officer for the U.S. Export-Import Bank.

During his first week on the job as Trump's chief mouthpiece, Scaramucci engaged the president's drama squad in a WWWF-style brahaha, culminating in an interview during which he declared, "I'm not Steve Bannon. I'm not trying to suck my own cock. I'm not trying to build my own brand off the fucking strength of the president. I'm here to serve the country." Classy.

In another rambling interview, The Mooch vowed to hunt down the White House leakers. He suggested that embattled White House Chief of Staff Reince Priebus would be fired if he leaks and said he was incensed that Priebus "cock-blocked" him for six months from getting a position in Trump's administration. He also called Priebus "a fucking paranoid schizophrenic" and seemed to imply that some White House staffers may have committed a felony by leaking sensitive financial information about Scaramucci, even though his financial disclosure form was publicly available. It is also interesting that The Mooch had nothing bad to say about globalists Jared Kushner, Gary Cohn and Dina Powell during his rant.

Sampling of the Mooch's claims:


The 6 most unusual quotes from Anthony Scaramucci's CNN interview

No sensible leader would turn such a man loose. No sensible leader would be undercutting his own attorney general six months into his presidency. His Secretary of State Tillerson is rumored to have had enough. There is every indication that the Trumpian executive branch is ungovernable; and worse, governed by tweet. Just about anybody within the sistema will distance themselves soon enough. Former media supporter Breibart is playing a role by doing exactly that.

It is just a matter of time before steps are taken to remove him. The New Nationalist (TNN) theorizes the trigger will be a market swoon, possibly triggered by a faux pas from "Red Queen" Donald himself. This happens after the cognescenti are convinced the rigged "markets" are bulletproof against Trumpian buffoonery and skullduggery. But alas, that will prove not to be the case.

This further reinforces our post-election theory regarding Trump mafioso and oligarch-like appointments. This is a devious and traitorous Trojan Horse operation designed to deliberately take what's left of the American system down. This is the end game of a multi-generation national demolition project.

Trump's role is as closer of that project. Unfortunately, few understand that, even his among his opponents. In fact, his Democratic opponents like Hillary and Obama are in on it. Readers need to jettison the erroneous Hanlon's Razor, which says, "Never attribute to malice that which is adequately explained by stupidity." There is true evil and malice at loose in the world and they operate at the highest level.

Although at this juncture this feels like watching red paint dry, it's anything but. This crisis phase, when it erupts, should last about six weeks, ending in total breakdown and chaos. The moving parts, such as a summer of urban turmoil (Baltimore and Ferguson multiplied) are in place. The neo-feudal plans of the Crime Syndicate and their international bankster bosses are in place. The police state and Gulag system have been tested and are in place. Human harvesting implementation was test run in Haiti and is in place. Human terrain intelligence for every person in America, if not the world, is in place, locked, loaded.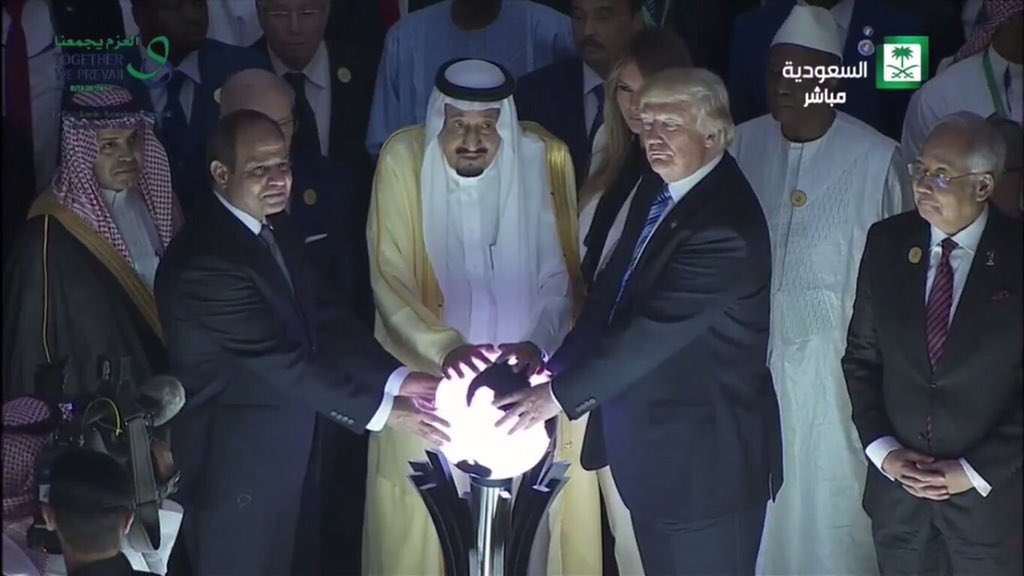 Trump feels the Israeli/Saudi orbit expanding over Qatar and (it is hoped) Iran as well.. (photo Matt Troller, Twitter).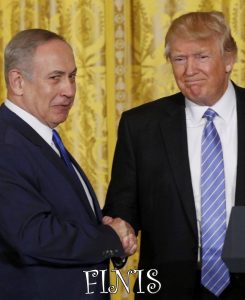 "Being on the left means never have to say, 'I'm sorry.'"

But the greatest lesson is this: Next time the Left gets hysterical, just assume the hysteria is fraudulent. There has been no exception to this rule in my lifetime. And that includes the hysteria about Trump-campaign "collusion" with Russia. - Dennis Pager, National Review, 13 June 2017.

Let's give credit where it's due. The Right says Trump is Not anti-Semitic and that's absolutely true. In fact, he's quite philo-Semitic. They go further to suggest that The Left is getting away with hysterical accusations by pulling at liberal heartstrings - and as the nominal protectorate of full group interests, including compassion for marginals, wouldn't "The Left" be in a good rhetorical position to do just that?


National Review, "Remember the Hysteria about Trump-Induced Anti-Semitism", 13 June 2017:

The hysteria was genuine. The anti-Semitism wasn't.

As I document in my book Still the Best Hope: Why the World Needs American Values to Triumph, which is an explanation of Americanism, leftism, and Islamism, hysteria is a major tactic of the Left. If you think about it, there is never an extended period of time — one year, let's say — during which society is not engulfed by a hysteria induced by the Left. The mother of them all is global warming, or "climate change," as the Left has come to call it (because the warming was not quite enough to induce widespread panic). Hysterics such as billionaires Al Gore and Tom Steyer, along with virtually all the Western news media, warn us that the existence of life on earth is threatened by carbon emissions.

But in its longevity, global warming is almost unique among left-wing hysterias. In general, left-wing hysterias last for much less time, from a few months to a year or two. And when they end — because the hysteria is widely recognized as fraudulent — they're immediately dropped and completely forgotten. The Left never pays a price for its hysteria.

Take, for example, the hysteria the Left created by charging President Trump's election with the unleashing of unprecedented amounts of anti-Semitism and racism in America. Being attuned to the Left's use of hysteria, I knew it was hysteria at the time. In the March 7, 2017, issue of the Jewish Journal, I wrote a column titled "There Is No Wave of Trump-Induced Anti-Semitism or Racism." It was all a lie. That's why you hardly hear anything now about an alleged wave of racism or anti-Semitism in the country. What rankles those who have a passion for justice is that the mendacious fomenters of the hysteria have gotten away with it.

So, as a Jew who understands how much damage left-wing Jews have done to the real fight against anti-Semitism, I think that some of these people are worth mentioning. Perhaps the individual who most spread the lie of Trump-induced anti-Semitism was a previously unknown man named Steven Goldstein, executive director of the previously unknown Anne Frank Center for Mutual Respect in New York.

[...]

Well, guess what. It turned out that President Trump was entirely right: There was no eruption of anti-Semitism in America, let alone one emanating from the White House. Furthermore, "those asking the question" did indeed deserve to be "lashed out" against.

And why aren't we hearing any more about Trump-induced anti-Semitism in America? Because law-enforcement officials reported that a disturbed Israeli-American Jewish teenager in Israel was the source of nearly all the threats against Jewish community centers. And that a handful of other threats to them came from an angry, obsessive black radical trying to frame an ex-girlfriend.

Will any of those who spread the lie and hysteria about Trump-induced anti-Semitism now apologize?

I wrote the answer to that question about 35 years ago: "Being on the left means never have to say, 'I'm sorry.'"

But the greatest lesson is this: Next time the Left gets hysterical, just assume the hysteria is fraudulent. There has been no exception to this rule in my lifetime. And that includes the hysteria about Trump-campaign "collusion" with Russia.

Read full article at National Review,
New Observer, "Poland Tells EU: No, We Won't Take Your Fake Refugees", 22 May 2017:

The Polish government has told the European Union that they will not take in any of the "redistributed" nonwhites pretending to be refugees from Greece or Italy as that plan only aggravates the invasion problem and does not solve it.

Reacting to the EU's threat last week that Poland—and Hungary—would face unspecified sanctions unless they agreed to take part in the "redistribution" of the fake refugees arriving in Italy and Greece, Polish Justice Minister Mariusz Blaszczak told a news conference in Brussels that his country's "position is consistent and clear—we oppose relocation."

Speaking after a meeting of EU justice and interior ministers, Blaszczak said that the redistribution arrangement "does not only fail to solve the migration problem, it aggravates it. It encourages more waves of migrants from Africa and Asia to come, which also provides a big source of income for smugglers and people traffickers."

He went on to cite nonwhite terrorist attacks in France, Belgium, and Germany since late 2015 in which fake refugees had taken a leading role.

Red dots indicate terrorist attacks. While no red dots occur in Poland.

Under a plan agreed in 2015, the European Commission has demanded of EU member states that they all admit a quota from a total of 160,000 nonwhite invaders "stuck" in Italy and Greece.

Poland and Hungary alone have refused to admit any, citing security concerns and announcing their opposition to the mass Third World invasion of Europe.

Last week, the European Commission said it would decide next month on possible legal action against Poland and Hungary over the migration issue.

The process will likely end up in court and entail financial penalties in the form of the withdrawal of EU subsidies.
Mix96, "Theresa May wants to bring back fox hunting", 9 May 2017:

Theresa May wants to bring back fox hunting and has said she will renew the Tory pledge to hold a free vote on overturning the ban.

The Prime Minister says she has "always been in favour of fox hunting" and will recommit to the 2015 Conservative Manifesto promise to give Parliament the chance to make a decision.

During a visit to a factory in Leeds, Mrs May said: "This is a situation on which individuals will have one view or the other, either pro or against.

"As it happens, personally I have always been in favour of fox hunting, and we maintain our commitment, we have had a commitment previously as a Conservative Party, to allow a free vote.

"It would allow Parliament the opportunity to take the decision on this."

:: Theresa May profile: the self-proclaimed 'bloody difficult woman'

The Labour government banned fox hunting in England and Wales in 2004 but the issue has remained highly divisive.

David Cameron dropped the plan for a vote due to lack of support and in December 2015 sports minister Tracy Crouch said that Parliament "had better things to do than bringing back hunting foxes with hounds".

Ms Crouch, patron of the Conservatives Against Fox Hunting group, said it was a "pursuit from the past" that should stay "consigned to history".

A survey by Ipsos MORI in December 2016 found 84% of people were in favour of retaining the ban on fox hunting.

According to an email seen by the Mirror newspaper, pro fox hunting campaigners see a Conservative landslide win as their change to repeal the ban.

In the exchange, Conservative Lord Mancroft, chairman of the Council of Hunting Associations, said: "A majority of 50 or more would give us a real opportunity for repeal of the Hunting Act."

He added: "While nothing in politics is certain, this is by far the best opportunity we have had since the ban, and is probably the best we are likely to get in the foreseeable future."

He said he had been given "assurances" a parliamentary vote would be in the Conservative manifesto.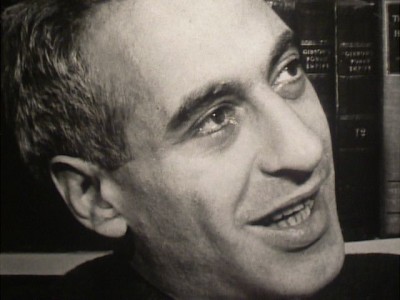 Frank Meyer, father of (((Paleocons))), grandfather of "The Alternative Right."
With the attack on Syria and the confirmation of Gorsuch to the Supreme Court, The Trump administration's (((paleocon agenda))) has come to explicit fruition - any pretenses to wear its new wardrobe lent by the Alternative Right in their disingenuous/naive trendy support has been thrown off - cucks: they've been used. The denial of having been used as paleocons takes the form of saying "Trump has gone neocon", when in fact, he hasn't changed - he has just come out in the open with the paleoconservatism that's always been behind the Alternative Right.
This turn of events should serve to illustrate why the terms we have to defend and negotiate our way in ethnonationalism are crucial to navigate our proper course. The terms to organize and understand our defense are not jargon, they are not complicated but they are very important.
If they were not important, Jewish interests would not have been so intent upon getting White advocates to identify their enemy as "the left" and to divert them into "the Alternative Right" big tent, which is just (((paleoconservatism))), revised with trendy terms, memes and a few more provisional adjunct circles to ease the entryism of Jews and sufficiently didactic right wingers (Captainchaos, take note) - largely a millennial generation internet bubble circle jerk; wherein they tell themselves that they are "rebelling" against boomer generation (((neoconservatism))), so that they can blame that instead of taking responsibility for having been hoodwinked in the garbed up (((paleoconservatism))) which had them as millennial fogies, getting behind Trump: "The Alternative Right" has aided, abetted, deepened entanglement and embrace of Whites with Jewish/Zionist interests.
While not naming the neocons explicitly, (((John K. Press)))'s "culturalism" - published at Alternative Right - is definitively paleoconservative by contrast to neoconservatism.
With Trump's coming out into the open in his paleocon agenda, Alt Righters are quickly encouraged to divert blame to the "neocons."
(((Edmund Oslan))), who identifies as Alt Right and contributes to Alternative Right.org as well, cites Trump as having gone "Neocon" - Savage Hippie Episode 41 – Did Trump Go Neocon, or Is He a Crackhead?
Matt Heimbach and Sven Longshanks follow suit, blaming boomer generation neoconservatism for Trump's actions in Syria.
MacDonald with Red Ice blames Trump for succumbing to neocon influence: Neocons to Remove Assad, Trump Buys the MSM Lie.
It goes without saying that the flagship of the AlternativeRight - viz Alt Right - would toe the Alternative Right/Paleocon line: Neocon Puppet Donald Trump Announces His Unilateral Attack On Syria.
Counter-Currents depicts their rightist contrast to Trump's Syrian venture "neoconservatism" as well, not seeing the culpability which its rightism shares with all of the above for playing a part in support of Trump, not having extricated themselves from paleoconservatism.
All the while, the paleocon jargon that entangles would-be White advocacy with Jewish interests under the rubric of the alternative right is protected and defended against clarification and correction.

Concerns for balkanization of the US are in order but not mutually exclusive to other ethnonationalist concerns - they occur in hermeneutic process, attended to as relevant - for those in The US, perhaps a predominantly regular concern.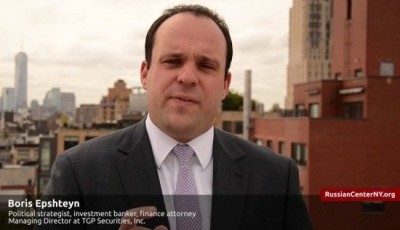 Jewish Daily Forward, 'Epshteyn To Leave Trump TV', 25 Mar 2017:

Boris Epshteyn, a prominent Trump surrogate during the election campaign, is expected to quit his post at Trump TV, Politico is reporting from many sources close to the administration.

The Trump TV project was widely seen as a post-election project if the Republican candidate had failed to win and needed to build yet another alternative to news that would outflank Fox and Breitbart on the right, and give Trump an ongoing political platform.

Epshteyn, a 35-year old attorney from a Russian-Jewish family and a college friend of Eric Trump, is expected to join the administration in an official capacity.
It's rapidly becoming the case that The Forward is one of the most authoritative mainstream news sources on what is happening inside the Trump administration, because so many of the Trump administration's most prominent and influential figures are Jewish.
The FBI is now investigating a story that almost everyone intuitively knew was true from the start:
The Hill, 'FBI probing far-right news sites: report', 20 Mar 2017:

The FBI is investigating whether far-right news websites contributed to Russia's interference in the 2016 presidential election, according to a new report.

The probe is focused on discovering whether Russian operatives used conservative outlets to help spread stories favoring now-President Trump, McClatchy said Monday.

McClatchy confirmed with two people familiar with the inquiry that the FBI's Counterintelligence Division is driving the investigation.

The sources said Russian operatives seemingly strategically timed computer commands called "bots" to blitz social media with pro-Trump stories.

The bots were used at times when Trump appeared struggling with 2016 Democratic presidential nominee Hillary Clinton, they continued.

McClatchy's sources said the bots mainly created millions of Facebook and Twitter posts linking to articles on far-right websites including Breitbart News, InfoWars and the Kremlin-backed RT News and Sputnik News.

The sources added that some of the stories were false or contained a mixture of fact and fiction.

Federal investigators are now examining whether the far-right news organizations took any actions aiding Russian operatives, they said.

The bots could have amplified pro-Trump news on Facebook and Twitter, regardless of the outlets' knowledge or involvement, the pair of sources noted.

"This may be one of the most impactful information operations in the history of intelligence," one former U.S. intelligence official told McClatchy, speaking on the condition of anonymity due to the matter's sensitivity.

FBI Director James Comey earlier Monday confirmed the Department of Justice (DOJ) is scrutinizing Russia's meddling in the 2016 race, including any possible ties between Moscow and officials from Trump's election campaign.

"As you know our practice is not to confirm the existence of an ongoing investigation," he said during a House Intelligence Committee hearing.

"But in unusual circumstances where it is in the public interest, it may be appropriate to do so," Comey added, noting the DOJ had authorized him to break bureau policy and publicly disclose the probe.

"This is one of those circumstances. I can promise you we will follow the facts wherever they lead."

Comey added the FBI's investigation began in late July and will include an assessment of whether any crimes were committed.
During the campaign itself, Louise Mensch had reported on basically the same thing. You can revisit that at Heatstreet, and I'll just give you an exerpt from that:
Heatstreet, 'How Russia's Twitter Bots And Trolls Work With Donald Trump Campaign Accounts', 20 Oct 2016:

If you've been following the Twitter fiasco that is the Donald Trump campaign, you will be aware of his association with the Alt-right and with Russia bot accounts.

Broadly speaking, Trump has two categories of support on Twitter. Alt-right trolls, and Russian bot accounts pretending to be patriotic Americans.*

In many cases, these two groups cross over. The altright contains actual humans, such as @prisonplanet, and many, many bots.

In this article I shall however examine the way in which Russian bots are created and used to follow and boost Trump online.

It is not that Donald Trump does not have widespread support. He does; even at his current polling lows, his support includes millions of Americans. It is, rather, that Trump's supporters are incredibly unlikely to use Twitter.

Broadly speaking ,Trump's real supporters aren't on Twitter – and Trump's Twitter supporters aren't real.

[...]

Three such bots that I videoed in the act of using this method were @Commander6080, @Sbragusa, and @jamesdgriffin. All have profiles that pretend to be Americans and to live in the USA.

How might this affect a twitter trend? What is the point of it? One scientist theorized as follows. It is a "fake trend" theory called "A Handoff":

Let's say you had a hashtag you wanted to get trending. You have a thousand bots (or Russian Trolls) and a popular account like Ricky Vaughn. You have the bots start using the hashtag, they start flooding twitter until it gets a high count (but not in the top 20 trends) then have a real person, Ricky Vaughn, start pitching the hashtag to his followers. Here is where the window of timing kicks in: within minutes, Ricky Vaughn can have something trending, but before he gets the hashtag to the top 15 you have almost all of the bots automatically delete their tweets with the hashtags. You've now started "a trend" quickly and have had it associated with "Ricky Vaughn" and not a 1,000 odd bots or Russian trolls.

[...]
This whole arrangement of social media manipulation is part of the communication operations side of the modern form of Russian Active Measures. The most remarkable thing about this arrangement is how it is tactically innovative and well-timed to exploit a particular weakness in American society specifically, but it is strategically unsophisticated because Russian commanders have also permanently ruined their own country's reputation among the international journalist community and among most people on social media.
It's highly abnormal for an entire country to transparently do something like that. Why would they choose to so carelessly and openly abandon even the appearance of any kind of 'normality' on national level?
There are a few reasons as to why they would have chosen to behave this way, but all of them seem to be capable of being summarised like this: Russian commanders may have been willing to sacrifice their country's perceived journalistic integrity in the eyes of most of the world, because they've already given up on the idea that they could ever create a narrative that could appeal to a broad audience. Instead, Russia is seeking to cultivate a very particular audience in Europe and North America (excluding the United Kingdom which they seem to be abandoning). They are seeking to cultivate that roughly 20% of the population which is somewhere vaguely in the nationalistic spectrum and is disillusioned about the political situation in their country, but also lacks grounding and experience in how the world actually works. Russian commanders want to shape the media experience through which those people will come to terms with the world around them, and thus, create a long-term 'following', even if those followers are not necessarily aware of what it is that they are following.
The utility of this is clear. 20% of a population is enough to seriously impact the operation of political institutions in western democracies which operate in a pluralistic mode. Russian journalism is not seeking to be liked by everyone, or even trusted. Russia just wants 20% of any given European population to be responsive to their input because that is the bare minimum that they need.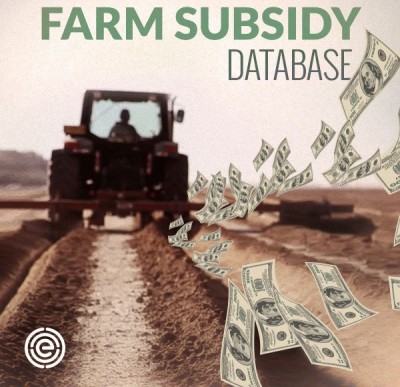 Reveal News, "White nationalist gets his money from cotton fields – and the government", By Lance Williams 17 March 2017:

Topics: Accountability

Two weeks after last year's presidential election, white nationalist Richard Spencer held forth on a cable news show about how white people built America.

"White people ultimately don't need other races in order to succeed," he told the audience of the black-oriented program, "NewsOne Now."

The exchange grew heated as host Roland Martin questioned Spencer's rhetoric: Didn't slaves help build America? Wasn't the nation's 19th-century economic boom propelled by the slave labor that produced the world's cotton on Southern plantations?

America's rise was "not through black people" and "has nothing to do with slavery," Spencer retorted. "White people could have figured out another way to pick cotton," he said. "We do it now."

He is in a position to know. Spencer, along with his mother and sister, are absentee landlords of 5,200 acres of cotton and corn fields in an impoverished, largely African American region of Louisiana, according to records examined by Reveal from The Center for Investigative Reporting. The farms, controlled by multiple family-owned businesses, are worth millions: A 1,600-acre parcel sold for $4.3 million in 2012.

The Spencer family's farms also are subsidized heavily by the federal government. From 2008 through 2015, the Spencers received $2 million in U.S. farm subsidy payments, according to federal data.

USDA farm subsidy payments to Spencer family companies, 2008-2015

Farm Payments

Dickenhorst Farms $1,014,558
Spencer Farms $524,655
Dickenhorst Trust $201,460
Sher-Di-Je Land $165,029
Poor Richard Partnership $98,878
A-Renee Partnership $78,016
Total $2,082,596

Source: U.S. Department of Agriculture data compiled by the Environmental Working Group

Although Spencer has attracted extensive media attention as a leader of the so-called alt-right movement – particularly after he drew Nazi salutes at an event celebrating Donald Trump's election – he never has explained publicly how he supports himself while actively promoting his agenda via conferences and media appearances. The finances of his nonprofit think tank, the National Policy Institute, are a mystery; the organization hasn't filed a public report since 2013. On Monday, the Los Angeles Times reported that the IRS revoked the institute's tax-exempt status.

Spencer, 38, is a dropout from a Duke University Ph.D. history program who emerged during the Trump campaign as one of the nation's most visible white separatist agitators. In his writing, speeches and interviews, he has given an intellectualized explanation for how he came to advocate creating a whites-only "ethno state" in North America. While in graduate school, he has said, he was compelled by critiques of multiculturalism and political correctness and by demographic data indicating that whites are en route to minority status in the United States.

But the Spencer family's business interests and geographic history suggest a different possible lineage for Richard Spencer's racist politics. The family's farm holdings are a legacy of its ties to the Jim Crow South, passed down by Spencer's grandfather, who built the business during the turbulent civil rights era.

Spencer family land holdings in Louisiana
Farming company Parish Acreage
Dickenhorst Farms Tensas 1,888
Dickenhorst Farms East Carroll 967
Sher-Di-Je Land Tensas 1,186
A-Renee Partners Madison 753
Poor Richard Partnership Franklin 400
Spencer, Sherry Madison 90
Total 5,284

Sources: Louisiana Tax Commission parish tax rolls; parish assessment records

Spencer declined in an interview this week to discuss how much money he personally receives from cotton farming and government subsidies and whether that income funds his political activities.

"I'm not involved in any direct day-to-day running of the business," he said, later adding: "I'm going to navigate the world as it is, and I'm not going to be a pauper."

One Spencer family farming company, which holds title to 400 acres of land, is called the Poor Richard Partnership.

In the interview, Spencer also downplayed his family's influence on his political views, saying, "My parents are very mainstream Episcopalian Republicans in Dallas."

Although Spencer grew up in an affluent neighborhood of Dallas and now splits his time between Montana and Washington, D.C., his family lived in the South for generations. Records show his mother attended segregated schools as a girl in the small northeast Louisiana city of Monroe. Later, Spencer's mother inherited farms in northeast Louisiana from her late father. Today, her two children are her business partners.

Spencer's mother did not respond to an email and voicemails seeking comment for this story. In the past, she has said she does not share her son's views. In an open letter sent to their local newspaper in December, Spencer's parents, Sherry and Rand, said that while they love their son, "we are not racists. We have never been racists. We do not endorse the idea of white nationalism."

The region that is home to the Spencers' farms has a history of slavery and racism. Through the civil rights era, the Klan targeted black residents there with lynchings, cross burnings and other violence. In Tensas Parish, where the Spencers own 3,000 acres of farmland, blacks didn't win the right to vote until 1964, according to Elvadus Fields Jr., mayor of the town of St. Joseph.

White supremacist views typically run in the family, said writer and race relations expert Cleo Scott Brown. Feelings of racial superiority often are passed "from generation to generation, because that's what they believe," said Brown, whose father – a civil rights leader in East Carroll Parish, where the Spencers own 900 acres of farmland – was shot and wounded during a 1962 voter registration drive, allegedly by a member of the Ku Klux Klan.

Agribusiness in the region today is heavily mechanized and provides few jobs. In 2013, CNN reported that East Carroll Parish suffers from the worst income inequality in the nation: The richest 5 percent of residents earned an average of $611,000 per year, 90 times what the poorest 20 percent earned. The parish's population is 67 percent black.

Ownership of Spencer family farming companies

Farming company

Owners
Dickenhorst Farms Sherry Spencer, Richard Spencer and sister
Dickenhorst Trust Dickenhorst Farms (Sherry Spencer, Richard Spencer and sister)
Sher-Di-Je Land Dickenhorst Farms (Sherry Spencer, Richard Spencer and sister)
Spencer Farms Sherry Spencer
Poor Richard Partnership Sherry Spencer*
A-Renee Partners Sherry Spencer and daughter

*Records show that Richard Spencer has received subsidy income from the partnership but don't identify him as an owner.

Sources: U.S. Department of Agriculture data compiled by the Environmental Working Group; Louisiana secretary of state filings

Race relations have improved significantly in recent decades. But after Trump's election, some white residents celebrated by draping their pickup trucks with Confederate flags and driving through the region's towns, according to the Rev. Roosevelt Grant, head of the NAACP branch in Winnsboro, Franklin Parish, near another of the Spencers' farms.

The Trump presidency, he said, "has caused people to pray more."

Spencer's maternal grandfather, Dr. R.W. Dickenhorst, established the family farming business. He was a radiologist who started a medical practice in Monroe in 1952 and became wealthy and socially prominent, according to local newspaper obituaries.

Racial segregation was a given in Monroe then. Blacks were barred from housing, schools and public facilities used by whites. White superiority "was the way of life; that was the way it was, and anyone challenging it was challenging God's will," said the Rev. Roosevelt Wright Jr., a local historian in Monroe.

Dickenhorst's daughter, Sherry, who would grow up to be Richard Spencer's mother, enrolled in all-white Neville High School in 1962, according to district records. In 1964, at the start of her junior year, integration of the school began, with a single African American student enrolling.

As Dickenhorst's medical practice prospered, he bought farmland in northeast Louisiana on the Mississippi River's west bank. He died decades later, in 2002, and his wife died the following year. By then, their only daughter was the wife of a wealthy Dallas eye surgeon and the mother of two grown children: Richard Spencer and his sister, who did not respond to an email and phone calls seeking comment.

Today, through Dickenhorst Farms and several related companies, Sherry Spencer, 68, and her two children jointly own most of the family farmland, according to U.S. Department of Agriculture data compiled by the nonprofit Environmental Working Group. Sherry Spencer is general partner of Dickenhorst Farms, and Richard Spencer and his sister are part owners, according to state and federal records. The family contracts out crop production to local farmers, a common practice in a region where corporations and absentee owners control much of the land.

The Spencer family's farms are headquartered at a $3 million home in the ski town of Whitefish, Montana, where Sherry Spencer now lives. Also headquartered there: Richard Spencer's think tank, his AltRight.com website and other white nationalist-related enterprises he controls, including a book publisher and web design outfit. Spencer also has lived in Whitefish in recent years ­– sometimes in his mother's home, sometimes in a condominium she owns, according to documents and interviews.

The Spencers have received payments from two federal farm programs. One is the commodity subsidy program, intended to guarantee income for farmers who are helping to maintain supplies of certain crops deemed important by the government. The other is the conservation reserve program, which pays farmers for environmentally sound farming practices. Most of the $2 million paid to the Spencers has been in commodity subsidy payments for growing cotton.

Yet, Spencer has been bitterly critical of America and its government.

"This is a sick, disgusting society," he declared in his speech at an alt-right gathering in Washington after the election, "run by the corrupt, defended by hysterics, drunk on self-hatred and degeneracy."
Note: I have no necessary qualms with Spencer's wealth (though ultimately, something like Bowery's/ William Jennings Bryan's progressive land taxation based on site value might be in order) nor do I have anything against his family's alleged history of wanting to live separately from blacks. - DanielS