Majorityrights News > Category: Feminism
Diversity Macht Frei, 23 May 2017, Request complied-with by police to investigate Katie Hopkins for inciting racial hatred over tweet: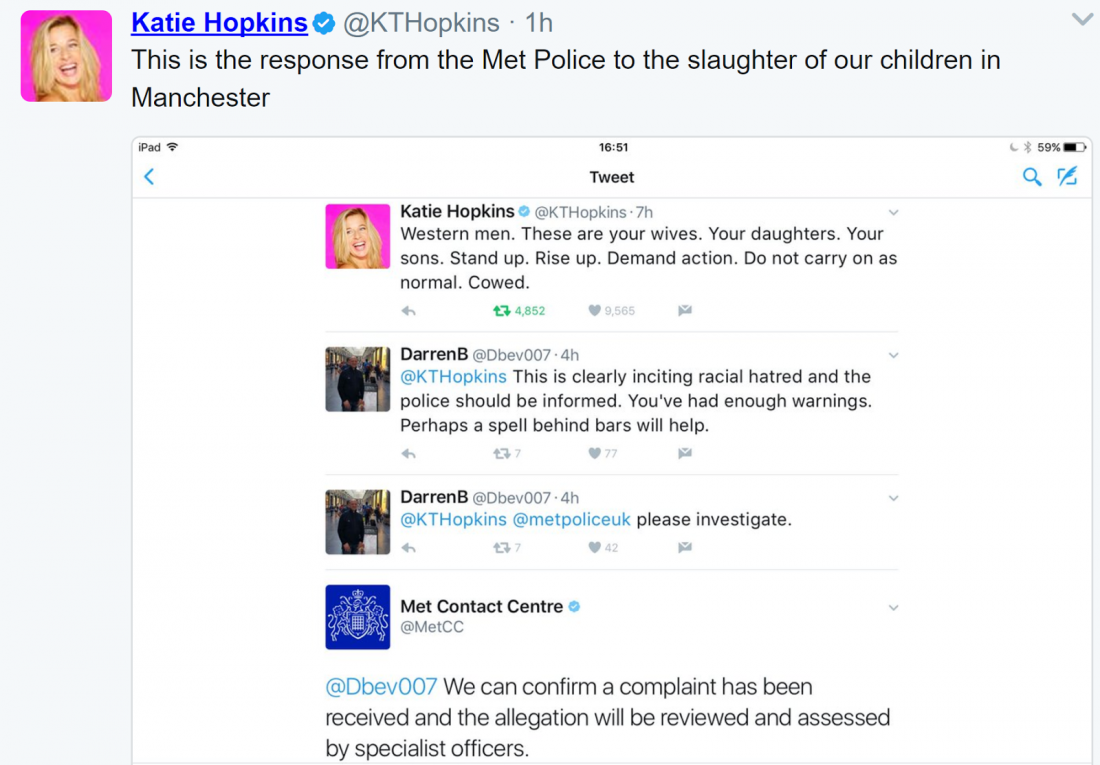 Hugh Muir thinks she is a peddler of hate and should be subject to laws against it -


While stories like this have been pushed under the rug, for that we have to thank those who've pushed and those who have accepted a definition of the "left" as liberal internationalism opposed to unionized defense of natives - especially of the working class. The Sikh community warned would-be coalitions about Muslim grooming but there was no White Left to hear them and take them up in coalition-building. However, now that the Jewish controlled Right points out these stories in compassion to Whites, it's ok to pay attention to them.
The actress stars in a gripping new drama about the Rochdale abuse scandal Credit: Jeff Gilbert

DT, "Lesley Sharp: 'What happened to the girls in Rochdale is never far from my mind", 15 May 2017:

Lesley Sharp still remembers how she felt when she read about the widespread scandal of teenage girls being sexually abused in Rochdale. "I felt desperately sad, because it's a real shock in the 21st century, where we're fortunate to live in amazing country like the UK, that there are areas where young women feel so desperate about what their future should be," says the 57-year-old actress quietly.

47 children are thought to have been groomed and sexually exploited by men in Rochdale between 2005 to 2008 and ignored by authorities. "I remember finding that shocking," says Sharp. "I was just perplexed and horrified by the idea that these girls had initially been treated as somehow deserving of what had been meted out to them. I don't think just because this case came to the fore that this situation has gone away. I think it's still out there."

Sharp's passion about ending child sexual exploitation in the UK is ongoing - she has been a Barnados ambassador for several years - but it is also reflected in her latest role. Anonymising the victims, BBC One's drama, Three Girls, depicts the real-life abuse of teenage girls in Rochdale. Sharp plays Detective Constable Margaret Oliver, the police officer who was so appalled by the way the force handled the girls' cases that she eventually resigned.
The poster's punchline reads "FPÖ—otherwise nothing will ever change." The FPÖ will also produce material mapping out the numerous false promises made by the SPÖ and ÖVP, and will concentrate on mapping its own major policies which include "zero tolerance of Islamism," the protection of women's rights, fighting welfare abuse, protectionism for Austrian workers, and the immediate "deportation of asylum seekers and criminal immigrants."

New Observer, "October Elections in Austria as Coalition Implodes", 17 May 2017:

The collapse of the ruling conservative-socialist Austrian coalition government has meant that Austria will have a snap general election on October 15—possibly opening the door to power for the anti-invasion Freedom Party (FPÖ).

The ruling coalition, made up of Chancellor Christian Kern's Social Democratic Party of Austria (SPÖ) and the Austrian People's Party (ÖVP) was supposed to govern until its term ran out in 2018.

However, the growth of the FPÖ—and the collapse of the SPÖ and ÖVP votes in last year's presidential elections, combined with internal fighting over leadership and policy toward the mass nonwhite fake refugee invasion, has finally caused the coalition to break apart.

The sudden resignation of ÖVP leader—and deputy chancellor—Reinhold Mitterlehner, from all his posts, brought the crisis to a head.

Mitterlehner complained that he was unable to continue because of infighting within his party, and therefore had no choice but to lay down his leadership and his deputy chancellorship.

The ÖVP moved quickly to replace him with the current foreign minister, the 30-year-old Sebastian Kurz, widely punted by the controlled media as a "dynamic" leader who could restore that party's fortunes.

Rather than try and carry on with the increasingly impossible coalition, Kurz however immediately called time on the coalition and announced that he would be withdrawing his party's support from the government.

The FPÖ is currently the single largest party with over 30 percent of the vote, but the presidential elections of last year saw its vote climb to 49 percent.

The chances are therefore extremely good that the FPÖ will emerge as the single largest party—and given recent developments, it may well consider a coalition government with the ÖVP.

[...]

The FPÖ campaign will start in Vienna on May 18, by which time 500,000 copies of the initial material will have been printed.
Diversity Macht Frei, Magdalena Żuk, a 27-year-old Polish tourist who fell to her death from a hospital window in an Egyptian resort may have been drugged and gang-raped. Video footage has emerged which showed her lashing out at several men and acting erratically only a few hours before her death.

Polish media report that Magdalena bought two tickets to Egypt for a holiday over the May Day weekend but her boyfriend was unable to travel as his passport had expired.


They agreed she should just enjoy the break on her own. But a few days after arriving she felt unwell and began acting strangely. She then called her boyfriend and in a video chat she begged him to "take me away." He asked her what had happened to her and she indicated that she could not remember, but was clearly terrified. Magdalena reportedly obtained an earlier flight home to Poland but was prevented from boarding because of her confused mental state.

She then visited two hospitals but was turned away, with doctors telling her: "We do not deal with mental illnesses."

Krzysztof Rutkowski, a private investigator who has worked on several high-profile cases in Poland, has been hired by her family to find out what happened to her.
He said his initial theory was that her confused state was due to date rape drugs and that her drink may have been spiked at some point.

A comment from the source article:

"You don't have to be Sherlock Holms for this one. Gang member 1: Receptionist - on the lookout for unaccompanied European women. Gang member 2: Barman who is tipped off and has drug under the counter.Gang member 3 & 4 Hotel security or pretending to be so. Girl comes down for drink. becomes very dizzy and sick. the two helpful security persons offer help to her room - she accepts. You can fill in the rest. In this case she 'came to' and can identify the attackers- if she gets to police and relates the facts.. they know what will happen to them and it aint pleasant. She must commit suicide quick before she has time to make a statement. Probably been doing it for years."

Do not go to muslim countries for holidays, especially when alone.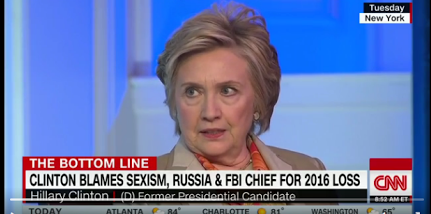 We should be more eager to suspect Jewish deep state insiders who wanted Trump to win.
'It takes a lot of work to lose to Donald Trump.'
Indeed, and that is why it looks like she may have gotten some "gentle encouragement" (read, subtle bum steer - part of 'a lot of work' from (((insiders)))) to not bother addressing typical White Americans - she would have won if she could have been at all bothered to treat them like normal human beings with legitimate concerns; rather than placing herself exclusively on the side and among an entourage of blacks, liberal feminists, married gay couples, etc. - anything to be in-the-face of Whites about the new, "tolerant", America; i.e., basically anything to represent a cartoon of the political correctness that is totally intolerant of, and eager to ignore the concerns of White Americans; demonstrating more of the same, not giving a fig about them, as they've experienced for decades.
The Hill, "Axelrod on Clinton: 'It takes a lot of work to lose to Donald Trump", 3 May 2017:

Democratic strategist David Axelrod says Hillary Clinton would be well served to move on from last year's presidential election and stop talking about it.

"It takes a lot of work to lose to Donald Trump," Axelrod told CNN on Wednesday. "Let me tell you, he was the least popular presidential candidate to win in the history of polling."

Clinton on Tuesday said she takes responsibility for her 2016 presidential election loss, but added she would have won if not for FBI Director James Comey, Russian hackers and WikiLeaks.

"If the election had been on Oct. 27, I would be your president," she told CNN at a Women for Women event in New York on Tuesday, referencing Comey's letter informing Congress that the FBI had discovered new emails that appeared pertinent to an investigation into Clinton's handling of classified material.

"It wasn't a perfect campaign - there is no such thing - but I was on the way to winning until a combination of Jim Comey's letter on Oct. 28 and Russian WikiLeaks raised doubts in the minds of people who were inclined to vote for me and got scared off."

Axelrod called the 2016 race a "miserable slog" and said nobody in America wants to relive it "except the combatants who keep going back to it."

"She has a legitimate beef because Comey's letter was instrumental I think in her defeat, so in a narrow sense she is right about it," Axelrod said.

"But Jim Comey didn't tell her not to campaign in Wisconsin after the convention. Jim Comey didn't say don't put any resources into Michigan until the final week of the campaign," he continued.

"And one of the things that hindered her in the campaign was a sense that she never fully was willing to take responsibility for her mistakes, particularly that server."

Axelrod then offered a piece of advice for Clinton.

"If I were her, if I were advising her, I would say, 'Don't do this. Don't go back and appear as if you're shifting responsibility.' ... She said the words 'I'm responsible,' but the — everything else suggested that she doesn't really feel that way," he said.

"And I don't think that helps her in the long run, so if I were her I would move on."

Axelrod was chief strategist for both of Barack Obama's presidential campaigns and worked in the Obama White House as a senior adviser.
Mandy taking an 'usie' with friend.

The Hawkeye, Remembering The Life of 'Mandy", 23 August 2015:

You could always find her at the Wesley serving others and surrounded by people who truly cared. Her name was Ming-Chen Hsiao, but others called her "Mandy."

Mandy was an international student who recently graduated with her master's degree in May. Three months later, she died from a stab wound at her apartment right off the campus.

The unfortunate incident left many shocked, especially those who knew her personally.

Tra'von Washington was a close friend of Mandy's who said her death was almost unreal.

"I would always see her almost every day, so after a while I started wondering what was going on with her," said Washington, a senior kinesiology major.

Washington said he was in complete disbelief once he found out he wouldn't see Mandy again.

He said humility is one of many ways to describe the kind of life she lived.

"She was never afraid to ask for help," said Washington. "And I feel like that's what most people can get from Mandy."

Here's Mandy trying on sunglasses while shopping.

Washington said Mandy was looking for "different types" of jobs before she died and that the next chapter of her life were looking bright. He said her sudden death has taught him a valuable lesson.

"We all should just cherish our life and the people around us because we never know when that person is going to leave," Washington said.

He misses her dearly, but he said he will continue to carry on her life example.

Kristin Gadwa said she will miss her too. She said one thing that always stood about Mandy was her heart. "She taught me how to love," said Gadwa, director of missions at the Wesley. "It's the biggest thing she did."

Gadwa said she still giggles when she thinks about Mandy riding her bike into the parking lot at the Wesley. "We always knew it was her by how she rode her bike and how she held herself," Gadwa said.

Gadwa said Mandy showed her and the Wesley family something they will never forget.

"She taught us how to serve people," said Gadwa. "And it was a good thing for all of us to learn to do that."

While those who remember Mandy mourn and celebrate her life, they eagerly wait to find out what exactly happened to their beloved friend.

Detective Reggie Brown of the Monroe Police Department said that details of the homicide can't be released at this time.

"Our detectives are diligently following leads," said Brown. "We do have some tips that could possibly help solve the case and at this time we are working hard and tirelessly to solve this case."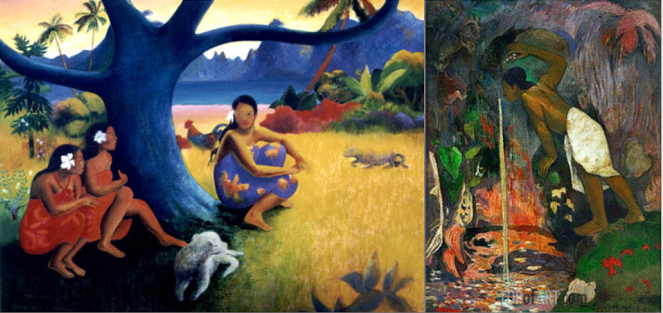 I may have sold Gauguin short in terms of his ethnographic conscientiousness. I'd been citing him as an example of the "artistic genius" who wasn't worth it for his moral failing. There is still a good measure of truth to that, but he may not have been quite as heinous and without effort to be considerate as I had thought in terms of concern for what is important to other people - at least those of Tahiti and their culture. My line had been that as an artist he is as satisfying as any to me, nevertheless as a man who infected who knows how many native girls with syphilis, he was a killer. His art, no matter how good, not worth that behavior.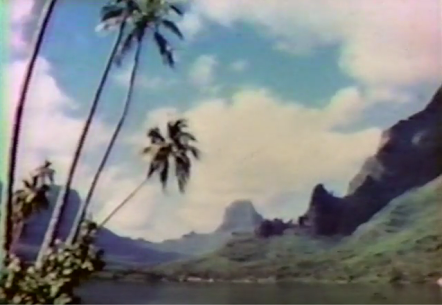 Gauguin in Tahiti: Search for Paradise (1967)
Even so, as I watch this biography, a couple of mitigating facts are revealed. True, he still would have infected at least one native girl with syphilis. However, he married her and apparently did not know that he had the disease when he infected her. Still bad, of course, as there was no effective treatment for the disease even with French civilization settled there. Add to that his knowledge of the risks of his own promiscuity beforehand along with his ultimate abandonment of his wife and kids back in France.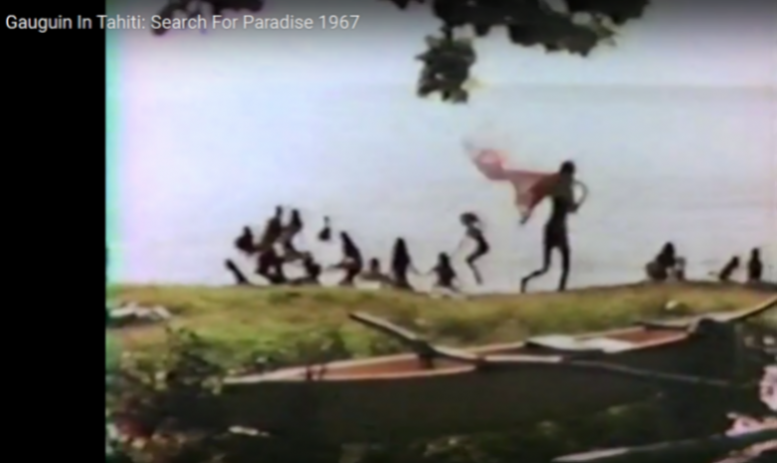 However, the biography reveals that before he fell ill, he was really concerned to find and help preserve the authentic Tahitian people and culture. With that, he was dismayed by the impact of French civilization and missionaries, how they'd already by his time begun to destroy the native culture. He was particularly bothered by the imposition of Christian schooling upon the native children that had by then caused them to lose their native religion. He would actually go to the children and their parents with a French law book - reading them their rights so that they would know that they did not have to go to the missionary school. Finally, he went so far as to try to recreate their native religious stories in writing and in his paintings…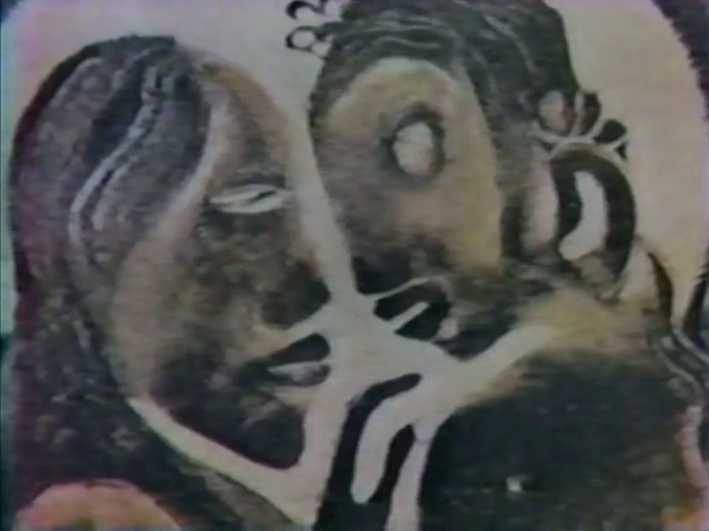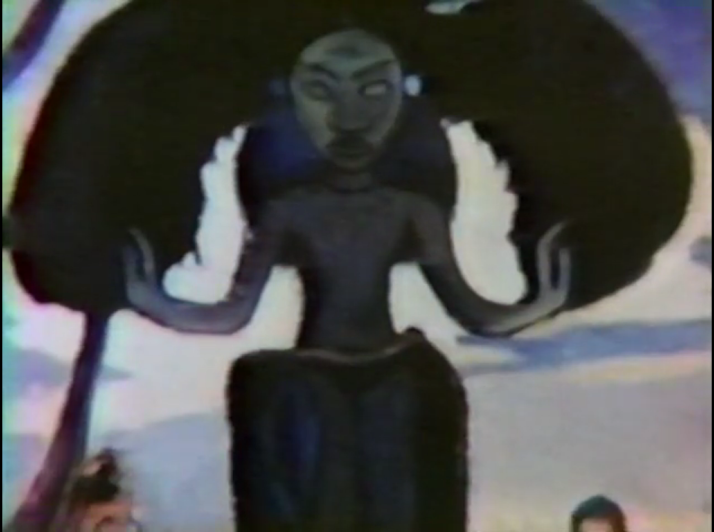 At "Killer Culture" Peter Quiggins (Tierney) has put together this very caring and painstaking compilation of native Britons killed by migrant peoples, murders which have not received a fraction of the attention that the rare instance of a murder of a black, Steve Lawrence, by native Britons, has received. It is a quibble compared to this travesty that Quiggins addresses, but something to note nevertheless, that entitling the piece "Diversity Kills!" is a bit of mistake. Just like arguing "against equality" is bad tact, arguing against "diversity" is a trick that the YKW have set up deliberately because by default, under the powers that be, you are arguing for integration - the last thing that we'd want. Diversity should not be argued against at this point, the circumstances being what they are, with massive immigrant populations among, or in close proximity to ours not going away any time soon; in some cases, never - and all the more reason to take the cause of diversity for ourselves. However, his subtitle is quite fine stand alone: Britons murdered in Britain since the death of Stephen Lawrence: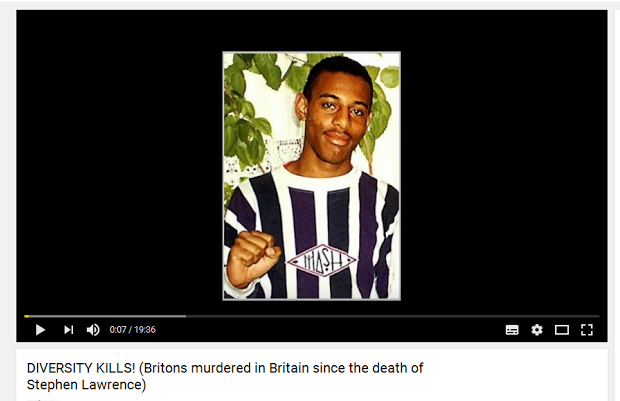 Stephen Lawrence has been mentioned over 2,000 times in Parliament.
MR carries great articles regarding the Stephen Lawrence case: A Nation Rejoices at last! - by Dan Dare; More Saint Stephenism on the way - by Guessedworker; The Crusade Against Discrimination in Britain - by Guessedworker; No Native Voices - by Guessedworker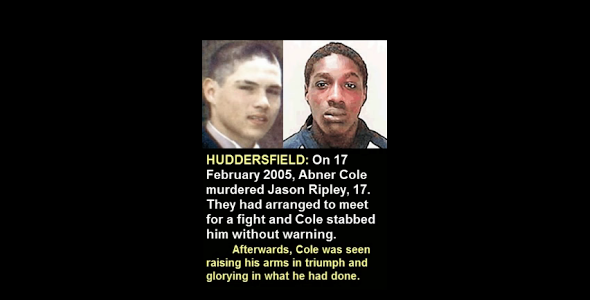 (Britons murdered in Britain since the death of Stephen Lawrence)