Majorityrights News > Category: Feminism
Baby Spitter Rezzas Abdulla

Regarding below - I'm taking bets/guesstimates on how long a prison sentence a white man would have got if he had spat in a non-white baby's face and shouted ''non-white people should not breed!''. So far legal advice had told me 'at least a year'. Such are the double standards under a multi-racial society. Multi-racial societies in any case are only the stepping stone to the extinction of one race, and the double standards against whites emphasize that for those too foolish to otherwise realise it, and also indicates just which race is being marked for extinction. - Jez Turner

Subject: Remove Judge Darren Preston for freeing Mr Abdulla after a racist attack on baby. Sign petition e mail on.

Rezzas Abdulla spat into a 9 month-old baby's face & shouted 'white people shouldn't breed' in a sickening race-hate assault in South Shields. Judge Darren Preston allowed Abdulla to walk free from court. We the undersigned demand Judge Preston be removed as a judge.

Click this link to sign the petition "Remove Judge Darren Preston for freeing Abdulla after a racist attack on baby"


https://petition.parliament.uk/signatures/34964001/verify?token=k0SZz3MY3sovWR8zq2R4

Petition:

Remove Judge Darren Preston for freeing Mr Abdulla after a racist attack on baby

Rezzas Abdulla spat into a 9 month-old baby's face & shouted 'white people shouldn't breed' in a sickening race-hate assault in South Shields. Judge Darren Preston allowed Abdulla to walk free from court. We the undersigned demand Judge Preston be removed as a judge.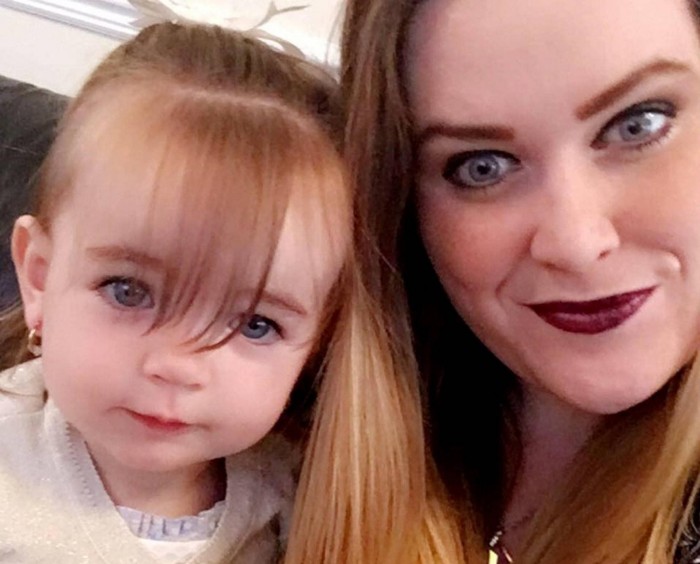 The court heard that Layla-Jeam, now almost two, was taken to the doctor after the attack for tests amid fears she could have contracted TB. Metro 21 Feb
TNO, "Mass Rapes: Islamic Weapon of Conquest and Domination", 18 Feb 2017:

By Yolanda Couceiro Morín. Since the sordid episode of the massive New Year's Eve rape of 2015 in Cologne and other German cities (more than a thousand complaints), cases of sexual assaults against European women by immigrants and "refugees", overwhelmingly Muslim, have multiplied throughout Europe, especially in Germany and the Nordic countries.

Seeing what happened at the last end of the year celebrations, rapes are becoming part of the European folklore of these dates: together with the nativity scenes, the Christmas markets and the Three Kings' cavalcades, we will now have Massive Rapes New Year´s Eve.

Traditions change from the usual gift of red underwear to the latest chastity belts. This is the march towards the progress of our battered Europe.

We witness a retreat from civilization, the decline of an entire society, a rupture of the anthropological foundations of our societies. Es el regreso a la caverna. It is the return to the cave.

This social collapse, this degradation of coexistence norms, is not only a change of culture, but the implantation of a savagery that we could call prehistoric.

We all have in mind the classic caricature of the relations between the sexes of those antediluvian times in the scene of a troglodyte, with a club on the shoulder, dragging by the hair to its pair.

This typical image of cartoons represents in a comic sense the terrible situation to which we are forced to march, with the importation of populations manifestly unfit for modern and civilized society.

From the peaks of the highest and most refined civilization that the Earth has carried on its surface, we have fallen into a state of semi-fearlessness.

We must be clear that these are not simple criminal acts, however reprehensible they may be.

Among the European population, of race and native culture, this type of aggression also occurs, although in quantitative terms much lower than this wave of savagery that has invaded us.

But it is the qualitative nature of these violations that should be the object of special attention.

In these cases we are not in front of habitual criminal acts, but in front of cultural facts.

Among us, abuses and sexual assaults against women are considered a social scourge, a highly reprehensible behavior, an improper indignity of decent people, an extreme violation of people´s freedom and dignity.

In the Islamic world, where women are considered inferior to men, abusive treatment and aggression of all kinds against women do not deserve the same reprobation and condemnation as among European, Christian and modern civilized nations: are accepted and justified facts. Therein lies the difference.

[...]

The scarce intellect of these individuals who, in fact, believe that we are all "human beings", and that culture is something that is put on and removed, as if it were a dress or shoes, is enough to justify these events as something inherent to the human race.

[...]
Breitbart, "Pro-Life Leaders on Judge Gorsuch's Nomination
- Donald Trump 'A Man of His Word", 31 Jan 2017:

National pro-life leaders are applauding President Donald Trump's Supreme Court pick, Judge Neil Gorsuch of the Tenth Circuit, to take the seat of the late Justice Antonin Scalia.

"We want to express our thanks to President Trump for nominating a man of such stellar quality as Neil Gorsuch to the Supreme Court," said Operation Rescue president Troy Newman. "One of the reasons I endorsed Trump for president was because of the strong promises he made to pro-life leaders. Now, after less than two weeks in office, he is keeping those promises, and we are very encouraged. He has proved himself to be a man of his word."

"The nomination of Judge Neil Gorsuch to the United States Supreme Court is a tremendous victory for religious freedom and, indeed, for the entire nation," said Father Frank Pavone, national director of Priests for Life. "His reasoned opinions in decisions upholding the rights of groups who — like Priests for Life — have challenged the Obama administration's HHS mandate show that he respects the rights of Americans of all beliefs. His statements in favor of upholding the Constitution are totally in line with those of the late Justice Antonin Scalia. President Trump has made an excellent choice."

Regarding the nomination of Gorsuch, Leonard A. Leo, Trump's Supreme Court Advisor, said the announcement fulfilled the promise the president made to the American people.

"Judge Gorsuch possesses keen intellect, independence of judgment, integrity, courage, and a sense of fairness that is grounded in the Constitution and laws as they are written," Leo said in a statement. "This is what the President very much wanted in a nominee."

"Under our Constitution, power ultimately rests with the people," he added. "This ideal is at the core of Justice Scalia's legacy. As we heard from President Trump's inauguration speech, it is at the core of the President's agenda, and it's very much at the core of what Neil Gorsuch's record is as a jurist."

Rep. Diane Black (R-TN), a member of the Congressional Pro-Life Caucus, reacted to Gorsuch's nomination in a statement:

I applaud President Trump for nominating a fair-minded Constitutionalist like Judge Gorsuch to serve on our highest court. With this selection, President Trump has chosen a respected jurist who will uphold both the spirit and the letter of our law. I am especially encouraged by Judge Gorsuch's opinions in the cases of Hobby Lobby vs. Sebelius and Little Sisters of the Poor vs. Burwell, which display a clear respect for religious freedom that has been missing in too many corners of Washington over the last eight years. He is uniquely qualified for this role, having already been confirmed without opposition to the Tenth Circuit Court of Appeals by the US Senate in 2006, and I know that he will be a worthy successor to the esteemed legacy of Justice Antonin Scalia.

Family Research Council president Tony Perkins attended the White House announcement. He said in a statement:

I was pleased to witness President Trump follow through on his promise and select a nominee from the list he presented during the campaign. The president has been very clear on the type of justices that he would appoint: textualists who will not issue rulings based on the shadows of the Constitution.

Judge Gorsuch's record over the last 14 years, especially on religious liberty, gives Americans every reason to believe he will make a fine Supreme Court justice. His reputation as a judge with integrity and dedication to the Constitution should be an encouragement to all Americans.

Kristan Hawkins, president of Students for Life of America, the nation's largest pro-life youth organization, said:

We are thrilled with Judge Neil Gorsuch's nomination to the US Supreme Court by President Trump, who is continuing to fulfill campaign promises at a breakneck speed. A strict Constitutionalist and firm supporter of religious freedom and liberties dictated by the Founding Fathers, Judge Gorsuch is an excellent replacement for the late Justice Scalia, and one who has the potential to leave a powerful legacy.

The Supreme Court was of great concern to voters this past November and the Senate should take swift action to confirm Judge Gorsuch to the high Court to ensure a full slate of Justices. The Senate unanimously confirmed Judge Gorsuch to the 10th US Circuit of Appeals and they should follow their previous example. We aren't tired of winning yet.
Related Stories:
Rep. Steve King Files Idiotic Federal Pro-Life 'Heartbeat Bill'.
Poland's PiS Party Endorses Draconian Anti-Abortion Law
US Supreme Court: 9 very powerful & influential people - which ones (((are)))?
TNO, "Germany: 3,000 Sex Attack Victims in 2016", 4 Jan 2016:

Third World invaders pretending to be refugees in Germany preyed upon 2,000 adults and 1,000 children in 2015, a new study by monitoring group XZ Einzefall has shown - at least 1,964 of the sex attacks were serious,

The true number of attacks and victims is much higher, because police are under orders to withhold hundreds of reports and only respond if the media makes inquiries.

XY Einzefall is a German-based monitoring group which has carefully recorded every sex assault carried out in Germany since Angela Merkel opened that country's gates to the mass Third World invasion in 2015.

Their final report for 2016, which can be found in spreadsheet format here, reveals that reported incidents only total 1,964, consisting of at least 201 rapes, 1,559 sex attacks, and 204 sex attacks in public swimming pools.

Only incidents which were actually reported by the police, or which were reported in the controlled media, were added to the XZ Einzefall list. Their spreadsheet contains the links to the police and media reports.

Of the 201 reported rapes, at least 35 were minors, the study showed. Of the 1,559 sex attacks, 653 victims were minors, and of the 204 swimming pool sex attacks, 286 were minors.

This works out at nearly six serious sex attacks every day during 2016.

However, as XY Einzelfall points out in its study, these figures are merely the tip of the iceberg. Quoting a separate study in Austria, the groups said that "only a tiny fraction of all crimes are published as a police or media-report."

The Austrian study quoted compared complaints laid with the police to those reported by the police's media officers and those reported in the media. The difference was vast, the study said, finding that in Vienna, of the more than 200,000 complaints made to police, less than 2,000 police reports were actually published.

With regard to rape cases, the study found, of the 647 rapes reported to the police, only 15 were ever mentioned by police reports and media.

"For this reason," the study says, "the total number of crimes committed by migrants is much higher."

XZ Einzelfall also maintains an incident map which is regularly updated and which can be found here.
10NewsDK, "48 stains of semen found after refugee gang rape mother of two", 31 Dec 2016:

The Swedish mother of two was gang-raped to the sound of laughter and joyful shouts by at least nine refugees at a refugee camp in Småland Mariannelund, Sweden. The woman was almost apathetic after the rape and still feels that she has something stuffed in the genital area. Today, the prosecutor presented the evidence, consisting of semen probes, against nine men, of whom several defends their actions against the woman.


Photo of Rafi Bahaduri, translator for the Swedish state and one of the accused gang rapists.

'She is a whore,' says the Swedish Migration Board interpreter Bahaduri Rafi, 25, who is one of the defendants. …

Prosecutor Gunnar Brodin disclosed that forensic scientists found 48 semen stains in the refugee apartment where the gang rape took place. Inside the victim's rectum and farther up the digestive system was recovered sperm from at least four people. In total, nine men are connected to the rape.

Besides the sadistic gang rape, which was committed by Afghan refugees, the mother of two was close to death because her airways was clogged during the rape, stated courtroom clerk Charlotte Bokelund during the trial. …

The mother of two, who have chosen to follow the trial, repeatedly felt so bad that she had to leave the courtroom to vomit.

48 semen deposits and at least 4 in her rectum were found. She was near death after incident.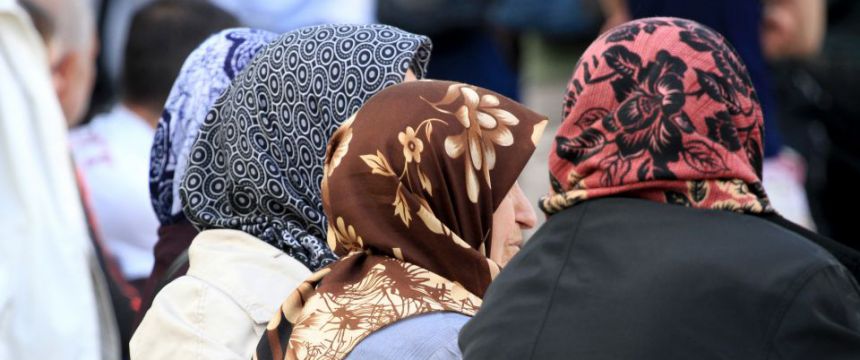 Incubators with headscarfs is what the Islamic incursion in Berlin has made of these women (Photo: picture alliance / dpa)
JungeFreiheit, "Demographic repression: Space without people."
Breitbart, "Germany: Nearly 40 Per Cent of Under Fives Now 'Migrant Background', 21 Sept. 2016:

Following the release of figures which reveal almost four in ten children under five have foreign roots, Michael Paulwitz says the demographic change will be the death of Germany's welfare state.

The journalist and historian predicts that "hard struggles" over resources will take place when ethnic Germans are a minority, and that native Germans "will inevitably lose out".

Mr Paulwitz' article follows the release on Friday of official figures from the Federal Statistics Office. While they show 21 per cent of the total population currently have a migrant background he notes that such people are disproportionately represented in the younger age cohorts.

One in three people aged under 18 who are resident in Germany have foreign roots, and the number jumps to 36 per cent among people under five.

This, he ominously points out, "allows one to appreciate where [Germany] is headed". Mr Paulwitz points to the demographics of Berlin, where people with a migration background comprise 30 per cent of residents.

Mr Paulwitz also mentions that ethnic Germans are already minority in the district centre and many of the surrounding central districts.

With these trends in mind, he observes: "First in the cities, later throughout the country, ethnic Germans are to become a minority in their own city and in their own country.

"Will Germany still be, in the coming years and decades, the land of the Germans when immigration of people from non-European cultures continues at a high level?" Mr Paulwitz asks.

The historian writes that "one does not need much imagination to imagine how profoundly the population picture will change within the next two decades".

He calls attention to the fact that in this timeframe many current pensioners will die and that the, mainly German lineage, cohort of 45 to 65 year olds — those "at the peak of their working lives" with regards to paying taxes — will have withdrawn from the workforce.

The demographic statistics for this year also show that people with foreign roots are twice as likely to be unemployed than Germans and are significantly more likely to have been educated to only a lower secondary school level, or have no education background at all.

Mr Paulwitz writes: "The social and redistributive state as we know it will no longer be affordable at its present level when the population is no longer dominated by ethnic Germans, and is a multicultural population mix."

Collected in mid 2015, the Federal Statistics Office data fails to reflect the more than 1.6 million migrants who arrived in 2015 and the first half of 2016, or the huge number of estimated illegal immigrants living in Germany.

Mr Paulwitz points out that while Angela Merkel's open door policy was a "dramatic escalation" of previous policies, even before she "opened the lock" a quarter of people aged between 15 and 45 had foreign roots in 2014.

He contends that these demographic trends can only increase as, "through family reunification, this number [1.6 million] is expected to at least double if not multiply".

Furthermore he observes there is an "inexhaustible supply" of Arabs and Africans who want to move to Germany. The historian typifies them as "second, third and fourth sons" of families, who are "demanding" but "lack the education or drive to create their own wealth".

Taking all of this into account, Mr Paulwitz diagnoses a grim future for Germany and its native population. He forecasts "hard struggles over resources will be the result" and contends that ethnic Germans are "pacified" and "ageing".

Considering the huge number of people with foreign roots already present, their far higher fertility rate and no sign of an end to the country's policy of importing hundreds of thousands of migrants a year, Mr Paulwitz says indigenous Germans "will inevitably lose out". He also foresees that "the sexual assaults, a result of the surplus men imported, will increase".

Mr Paulwitz concludes: "A government that decides to change the ethnic and cultural structure of the country without asking its people violates the principle of popular sovereignty, constitutional lawyer Dietrich Murswiek has said … It's surprising that citizens have begun to fight it at the ballot, but more surprising is that so few are doing so."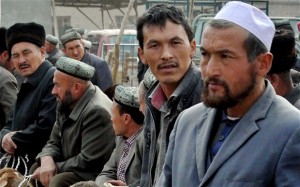 Social rule structures, notably citizenship, are an excellent place to focus when setting-about to re-constitute nationalism.
...simply (in theory, anyway) begin by designation those to be left out, those who should not be a part of your nation; as the Chinese have in the case of Muslims -
FT, "China orders Xinjiang residents to hand in passports", 24 Nov 2016:

Citizens of restive region of 11m Muslim Uighurs must apply to get papers back.

China has ordered all residents in its western frontier region of Xinjiang to hand in their passports, the latest in a series of draconian moves in the restive province home to an 11m Muslim minority.

Citizens of Xinjiang, an oil-rich but ethnically divided region more than six times the size of the UK, must hand their documents to police and apply to get them back if they want to travel, state-controlled newspaper Global Times reported on Thursday. The purpose was to "maintain social order", the paper said.
WP, "Clinton aide Huma Abedin has told people she doesn't know how her emails wound up on her husband's computer", 29 Oct 2016:

Top Hillary Clinton aide Huma Abedin has told people she is unsure how her emails could have ended up on a device she viewed as her husband's computer, the seizure of which has reignited the Clinton email investigation, according to a person familiar with the investigation and civil litigation over the matter.

The person, who would not discuss the case unless granted anonymity, said Abedin was not a regular user of the computer, and even when she agreed to turn over emails to the State Department for federal records purposes, her lawyers did not search it for materials, not believing any of her messages to be there.

That could be a significant oversight if Abedin's work messages were indeed on the computer of her estranged husband, former congressman Anthony Weiner, who is under investigation for allegedly exchanging lewd messages with a 15-year-old girl. So far, it is unclear what — if any — new, work-related messages were found by authorities. The person said the FBI had not contacted Abedin about its latest discovery, and she was unsure what the bureau had discovered.

[Justice officials warned FBI that Comey's decision to update Congress was not consistent with department policy]

According to federal law enforcement officials, investigators found thousands of messages on Weiner's computer that they believe to be potentially relevant to the separate, Clinton email investigation. How they are relevant — or if they are significant in any respect — remains unknown.

Here's what happened after the FBI said it would examine newly discovered emails linked to Hillary Clinton's tenure as secretary of state.


When they where informed of FBI re opening the investigation due to Weiner.

Weiner and a lawyer for Abedin did not return messages seeking comment. Clinton has called on the FBI to release more information and predicted nothing would emerge that would change the FBI's conclusion that no charges were appropriate against her.

FBI Director James B. Comey wrote in a letter to lawmakers Friday that investigators would take "appropriate investigative steps" to determine if any of the messages contained classified information or if they could somehow advance the Clinton probe in another way.