Majorityrights News > Category: Feminism
Sun, "XMAS 'MURDER' Finsbury Park murder", 3 Jan 2018:

Man, 31, in court accused of stabbing barmaid Iuliana Tudos as she walked home on Christmas Eve.

Kasim Lewis appeared at Westminster Magistrates' Court today charged with her murder.

A MAN has appeared in court accused of stabbing a barmaid to death on Christmas Eve as she walked home through a park.

Iuliana Tudos, 22, was discovered in Finsbury Park, North London, by friends three days after she went missing on December 24.

Kasim Lewis, 31, today appeared in the dock at Westminster Magistrates' Court after being charged with her murder.

Lewis, of Friern Barnet, spoke only to confirm his name, date of birth, address and nationality during the brief hearing.

He was remanded in custody and will appear at the Old Bailey on Friday.

Iuliana's body was found in a disused shed about 500 yards from her front door near the park gates.

Barmaid Iuliana Tudos, 22, was brutally murdered as she walked through Finsbury Park, North London, on Christmas Eve.

Kasim Lewis appeared at Westminster Magistrates' Court charged with her murder.

Police believe the 22-year-old may have been attacked as she walked home from her shift at the pub where she worked in Camden. She was found in Finsbury Park just 500 yards from her home.

She had been stabbed in the stomach and suffered a head injury after taking the shortcut through the park on Christmas Eve.

Iuliana, who was known as Julie, had last been seen by friends at around 8pm on December 24 when she headed for a bus home from Camden.

She was due to meet them at a friend's home in Enfield, north east London, later that evening before spending Christmas Day there, but never arrived.

A member of the public found Miss Tudos's body three days after she was reported missing.

Miss Tudos worked at the landmark World's End Pub in Camden, one of London's best known venues for rock music fans.

Iuliana's flatmate Rosie left a tribute to her at the scene of the tragedy saying: "My beautiful flatmate. Our lives won't be the same without you.

"So young, so beautiful, taken from us too early."

"I will miss our cups of tea and sharing our cheese and pickle sandwiches."

"Your cackle laugh that would be funnier than the joke."

"Your obsession with Sailor Jerry's was almost as much as mine."

"I will only hold onto the good memories. You will never be forgotten."

"I will miss you everyday and I hope you are in a better place."

"You were too great for this world."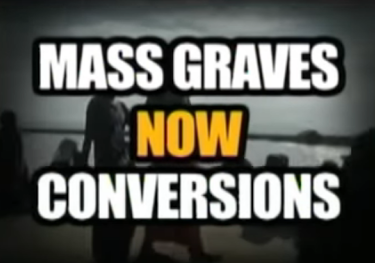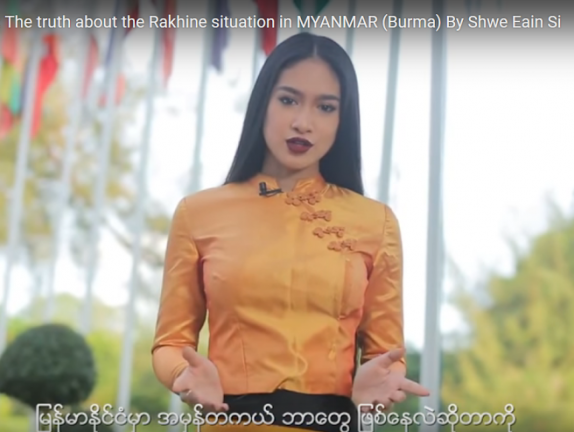 Shwe Eain Si
, maintains vigilance on
Islamic imposition, atrocities.
India Today reports on the forced conversion to Islam of Rakhine Hindus in the Bangladesh refugee camps and the discovery of Hindu mass graves in Rakhine by the Myanmar security services. This report dates from September and has gone unnoticed in the West. I found it as the latest entry on the Facebook account of Shwe Eain Si, so the girl obviously hasn't given up the fight. Good for her.

- Mancinblack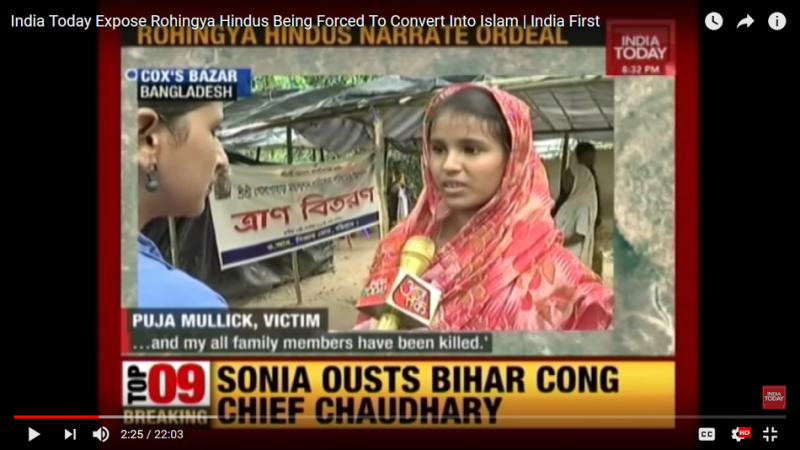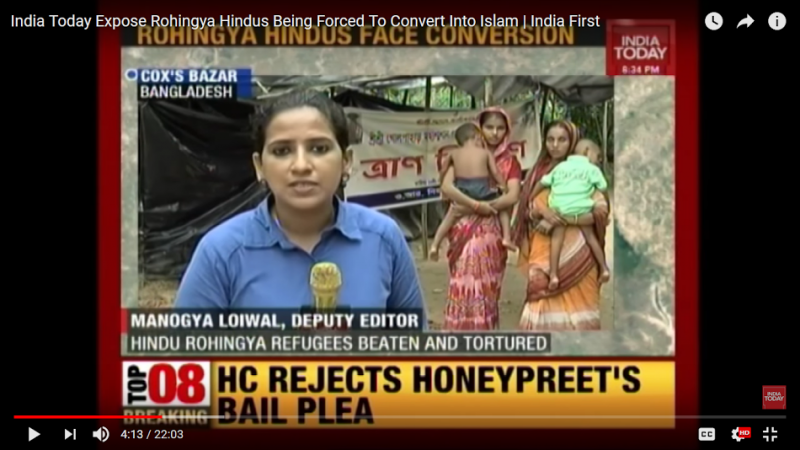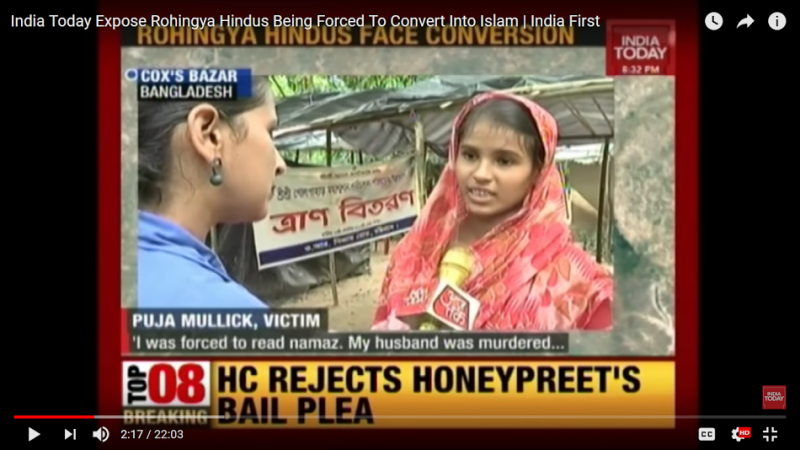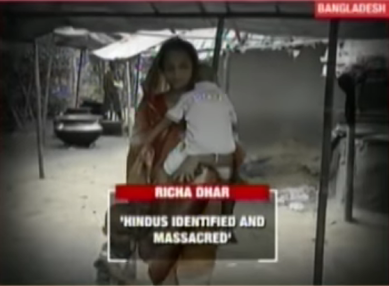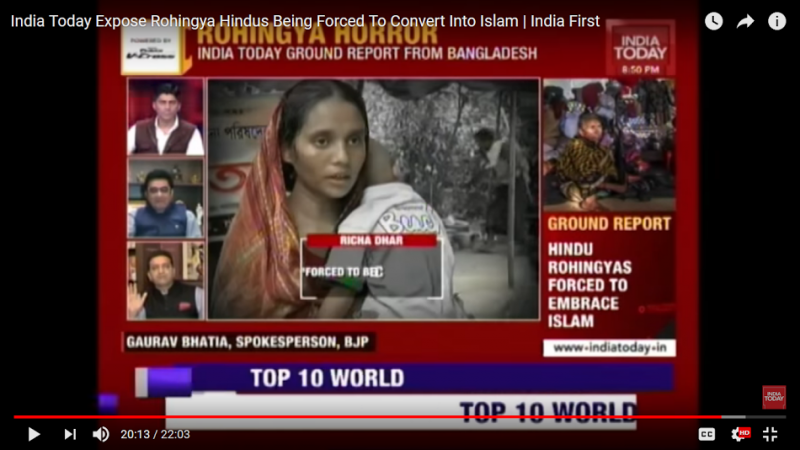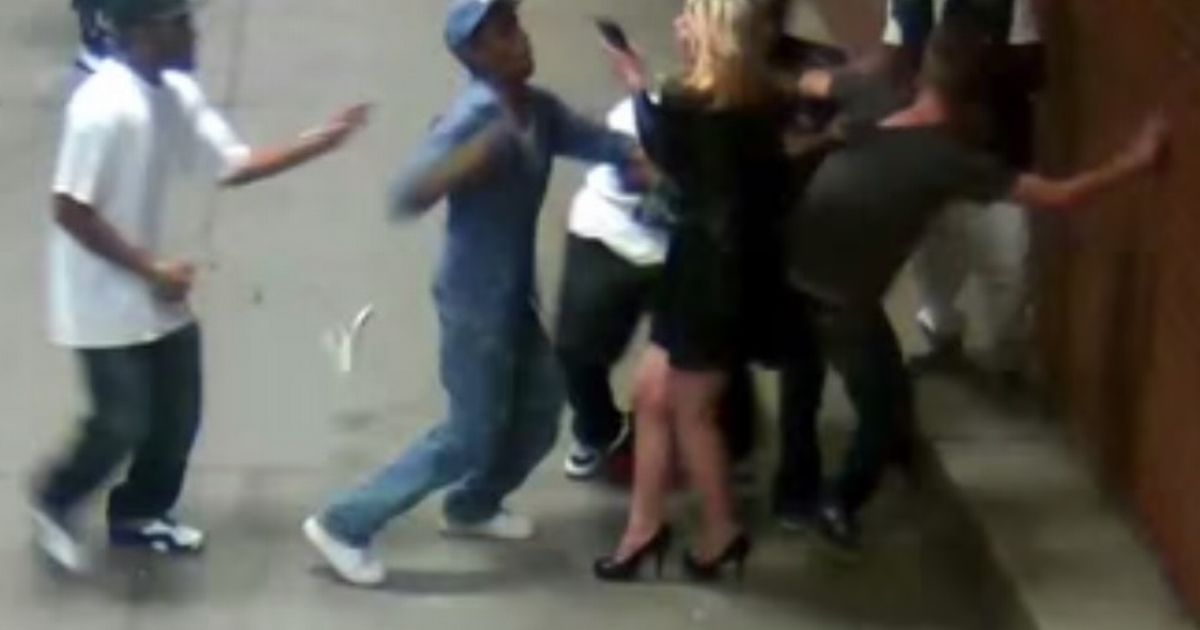 DM, "Hundreds protest in Sweden after police told women to 'stay inside or walk in pairs' after series of violent gang rapes of teenage girls", 20 Dec 2017:

- Three gang rapes in less than a month have taken place in Malmo, Sweden
- This weekend, a 17-year-old girl was brutally gang raped in a playground
- After the most recent rape, police advised that women should not go out alone
- Hundreds took to the streets to protest the violence and police action


Fighting back: Protesters demanded that the government take action against rapists and that police do more to protect women in Sweden

Hundreds took to the streets of Malmo in southern Sweden to protest after three teenage girls were brutally gang raped - and police told women to stay indoors.

The most recent incident involved a 17-year-old girl who was raped by an unknown number of assailants in a children's playground in the early hours of Saturday.

Anger: A protester holds up a placard during the demonstration in central Malmo yesterday (photo TT News Agency/ AP)

The following day, Malmo police issued a warning to local women not to go outside alone at night, and to walk in pairs or use taxis.

Anger: Hundreds marched through Malmo in southern Sweden on Tuesday to protest against the police response to three violent gang rapes of teenage girls

The first rape took place on November 4, and saw a young woman raped by several assailants after a party in Segevång, north Malmo.

Just over a week later, a woman was attacked and raped by a number of men at a bus stop in Södervärn, central Malmo.

Saturday's rape took place just a few streets away in Sofielund, and saw the 17-year-old attacked by a group of men in a playground.

'This is a horrible, particularly severe crime with exceedingly brutal violence,' Andy Roberts, head of area police in North Malmo told Helsinborg's Dagblad.

He would not give the newspaper details of the violence the victim was subjected to, but added: 'There are limits, even for me, as an old experienced police officer.'


Wave: Three young women have been gang raped in Malmo in less than three weeks by 'young men unknown to them'

A local newspaper reports that the victims in all three cases were teenagers.

Police say that while there is no obvious connection between the rapes, it cannot be ruled out as investigations are still ongoing.

All three incidents took place between midnight and 3am and assailants were all young men unknown to the victims, Sydsvenskan reports.

Yesterday's protest, filmed by a participant, saw demonstrators demand police protection, tougher punishment and that the government step in and push through proposed legislation on consent.

Bearing placards with messages such as 'no rapists on our streets' and 'Stefan Lofven, take your responsibility', directed at the country's Prime Minister, hundreds of protesters gathered in Malmo on Tuesday evening.

'I never thought I would be scared to walk around in my hometown,' one of the speakers Sara Wettergren said according to Kvallsposten.

Upset: A local newspaper reports that the victims in all three cases were teenagers

Referring to the famous gang rape of a young student in Delhi in 2012, she added; 'In India the perpetrators were convicted. In Sweden they walk free.'

In the wake of the #MeToo debate and the recent gang rapes, the issue of sexual violence against women is going to be a key issue ahead of next year's general election in Sweden.

The protesters in Malmo outlined a series of demands on the Swedish government: tougher punishment for rapes, a Minster of Justice with competence in sexual violence issues and a National Police Commissioner 'who cares about women'.

The demonstrators were also protesting police advice that women stay indoors, which was issued on Sunday. 'It's about common sense. We are not warning people not to be outside, but to think twice and maybe not walk alone late at night and instead go with others or take a taxi,' said Anders Nilsson of Malmo police who is leading the preliminary investigation.

After a national backlash, Malmo police retracted their statement come Monday, with Mr Nilsson saying he had been 'clumsy' choosing his words.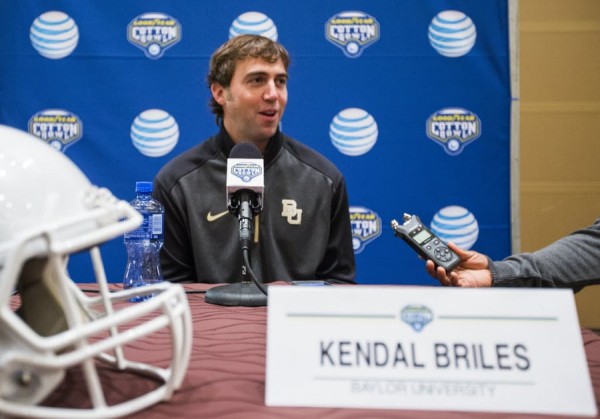 "Do you like white women? Because have a lot of them at Baylor, and they love football players." - Kendell Briles, Baylor College football recruiter, addressing black football prospects.
Washington Post, "Baylor moves to dismiss lawsuit alleging 52 rapes by 31 football players", 29 March 2017:

Baylor moved Tuesday to dismiss a federal lawsuit filed in January filed by a former student who claimed to have been gang-raped by a pair of football players in 2013. In addition, her complaint alleged 52 "acts of rape" committed by the school's football players between 2011 and 2014.

Those numbers were far higher than the eye-opening figures cited by school regents from the report of an outside law firm, which found that 17 women had reported 19 incidents of sexual or domestic assault by Baylor football players since 2011. However, in its court filing Tuesday, Baylor said it "does not agree with or concede the accuracy of Plaintiff's 146-paragraph complaint and its immaterial and inflammatory assertions."

"Baylor moves to dismiss Plaintiff's assault, failure to investigate, and negligence claims because they are barred by the two-year statute of limitations," stated the document, filed with a U.S. District Court that includes Baylor's home of Waco, Tex., in its jurisdiction. The move to dismiss also claimed that the allegations of the woman, referred to as Elizabeth Doe, "do not rise to the level of 'deliberate indifference.' "

Doe alleged in her complaint that on April 18, 2013 — an annual date known as "Diadeloso" ("Day of the Bear") at Baylor and marked by a lack of classes and an encouragement of social interaction — she was raped by two freshman football players, Tre'Von Armstead and Shamycheal Chatman, and that Baylor ignored the situation. She also claimed that her position as a member of the school's female recruiting team, called the Baylor Bruins, contributed to the incident.

"Baylor's recruiting policies and practices, along with the Baylor Bruin football hostess program, directly contributed to the creation of a culture of sexual violence that permeated Baylor and from which Ms. Doe would soon suffer," the lawsuit stated.

The lawsuit also contended that Kendal Briles, a former assistant football coach and son of former head coach Art Briles, told a recruit, "Do you like white women? Because we have a lot of them at Baylor, and they love football players."

[Art Briles says he 'did not cover up any sexual violence' at Baylor]

"While broadly and needlessly impugning the integrity of the many female students who honorably participated in the Bruins organization, Plaintiff does not allege that she herself was ever asked by any Baylor official, directly or indirectly, to participate in the 'good time' recruiting policy that she claims to have existed," Baylor said Tuesday, "nor does she claim that her alleged assault occurred in conjunction with any recruiting activity."

More broadly, the lawsuit claimed that "Baylor football players were responsible for … the most widespread culture of sexual violence and abuse of women ever reported in a collegiate athletic program," adding, "Baylor football under Briles had run wild, in more ways than one, and Baylor was doing nothing to stop it."

"Although Baylor appreciates the sensitivity and seriousness of the issue of sexual assault — a fact demonstrated by its voluntary release of the Pepper Hamilton investigation findings in May 2016 — Plaintiff's inflammatory and immaterial allegations must be disregarded when evaluating whether Plaintiff has stated a claim," the university said in Tuesday's filing.

Former Baylor football player Tre'Von Armstead arrested on sexual assault charges.

Armstead and Chatman were arrested last week and indicted in connection with the 2013 incident. Another former Baylor football player, Sam Ukwuachu, had a sexual-assault conviction overturned last week by a Texas appeals court, with the case remanded for retrial. Two other ex-Bears, Tevin Elliott and Shawn Oakman, have been convicted of and indicted on rape charges, respectively, in an ongoing scandal that has cost the jobs of Briles and other senior Baylor officials and spawned numerous lawsuits.

On Friday, lawyers for 10 women (in addition to Doe) who are suing Baylor for its alleged indifference to their rapes by football players filed notice to subpoena materials from Pepper Hamilton's investigation into the school. "It's long past time for the truth of how senior administrators discouraged and retaliated against the young women for reporting sexual assault," Jim Dunnam, one of the lawyers, said Monday (via the Waco Tribune-Herald).

"We'll never have transparency until they stop saying this was just a football problem," he added. "Every time they say it is just a football problem is further victimization of the over 100 young women who were wronged that had nothing to do with football."
Baylor's Kim Mulkey: "Knock Parents Concerned About Sexual Assault Scandal 'Right In The Face."

DeadSpin, "Baylor's Kim Mulkey: Knock Parents Concerned About Sexual Assault Scandal 'Right In The Face", 25 Feb 2017:

Today was senior day for the Baylor women's basketball team, and rather than spending her time at the mic focused solely on her soon-departing players, head coach Kim Mulkey took a different route.

The storied coach decided to share a few choice words for parents voicing concern over sending their daughters to a place currently being sued for allowing and enabling football players to commit an alleged 52 sexual assaults in four years. Or rather, she shared some instructions for the fans—who cheered her both during and after her speech—telling them that if a parent tells them they won't let their daughter attend Baylor, they should "knock them right in the face."
Related Story at MR: Miscegenating female college students.
Our football coaches weren't Marxists imposing black integration (they were objectivists imposing integration with blacks).
How it feels to me is that the walls are closing-in, and the walls are closing-in more every day. You see it all the time: There was a girl, a woman in Sweden, recently, and she was raped by Syrian migrants in her own flat. Now, the evidence was all there, her body was black and blue, there was DNA, there was semen, there was all the rest of it. And the prosecution, the police told her that there wasn't enough evidence for a prosecution, and she killed herself.

Now, we have seen this happen up in Sunderland, with Justice for Chelsea, again, a massive load of evidence, but no prosecutions brought. So, they are closing in, they are closing-in and we are being told that black is white. We have all this evidence and we're being told there's no evidence. We have all these migrant rapes and we're being told there's no migrant rapes. We have what happened in Cologne; and the next day we were told that it has nothing to do with migrants, even though migrants had committed it.

We are essentially living in Orwell's 1984, where we are seeing something with our own eyes and we're told it's not happening. And if we identify it and we dare to speak it, then we are shunned. We have people who are threatened with loss of their livelihood. A friend of mine, Annie the Greek, who some of you who follow me on Twitter might know, has lost her job. She lost her job in the NHS because she refused to apologize for her political opinion.

Now we're in a situation, now take this in, take this in. In the last… I remember twenty years ago, it wasn't like this, it wasn't like this; ten years ago, it wasn't like this; but take it in - we are now at risk of losing our jobs if we say the wrong thing. We are at risk of having our venues closed if we say the wrong thing. We are at risk of going to prison, quite frankly, if we say the wrong thing. That's the situation we're in. It is deathly serious. it really is. And no amount of calling me a far-right fascist is going to change the reality.

- Anne Marie Waters
Activist and political candidate Vimbaishe Musvaburi broke down in tears of joy speaking to the BBC. "We are tired of this man, we are so glad he's gone. We don't want him anymore and yes, today, it's victory," she said.

BBC, "Mugabe resigns: Zimbabwe celebrates end of an era", 21 Nov 2017:

Jubilant Zimbabweans have celebrated late into the night after Robert Mugabe resigned as president.

He held power for 37 years and once said "only God" could remove him.

His ally turned rival, former Vice-President Emmerson Mnangagwa, is expected to return from neighbouring South Africa and could be appointed as the new president within hours.

Mr Mugabe's shock resignation came in the form of a letter read out by the speaker of parliament.

In it, Mr Mugabe - who had so far resisted pressure from the public, the army and his own party to step aside - said he was resigning to allow a smooth and peaceful transfer of power, and that his decision was voluntary.

The announcement abruptly halted an impeachment hearing that had begun against him on Tuesday.

Lawmakers from the ruling party and opposition roared with glee, and spontaneous scenes of joy erupted in the streets with people dancing, singing, honking car horns and waving flags.

'I'm so happy'

"I'm so happy, wonderful, feeling so much excited, this is the greatest moment for our country," Julian Mtukudzi told the AFP news agency.

"We have been having sleepless nights hoping and waiting and we are so happy. It's over and it's done."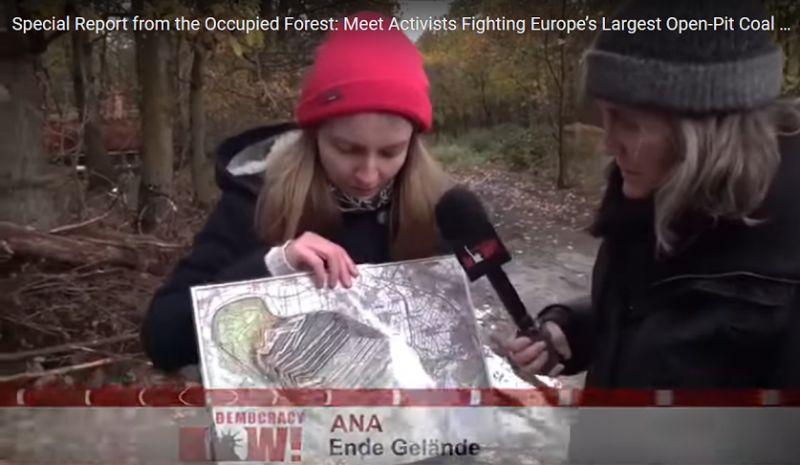 Again, while the source of this news story, unfortunately, is the anti-White Democracy Now, the protestors "look huWhite to me"; and their protests should not be at odds with the survival and protection of European peoples; quite the opposite, they are a part of pervasive ecology.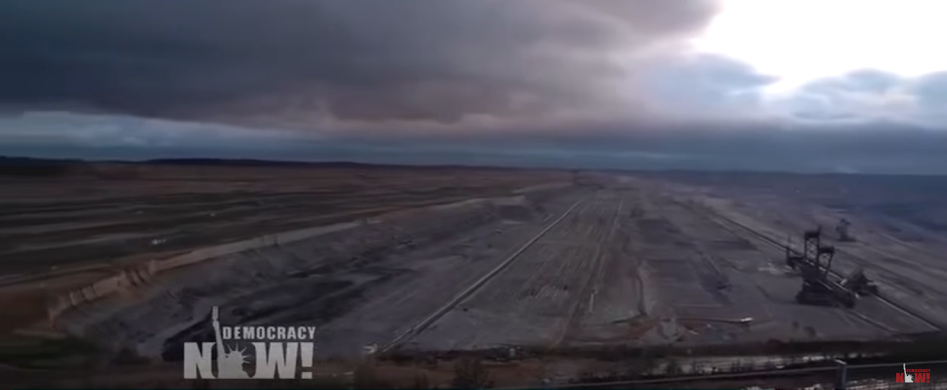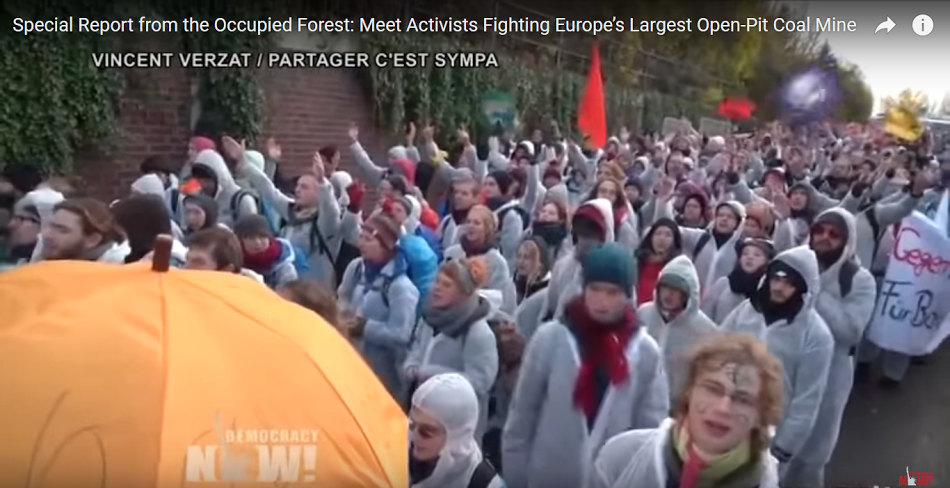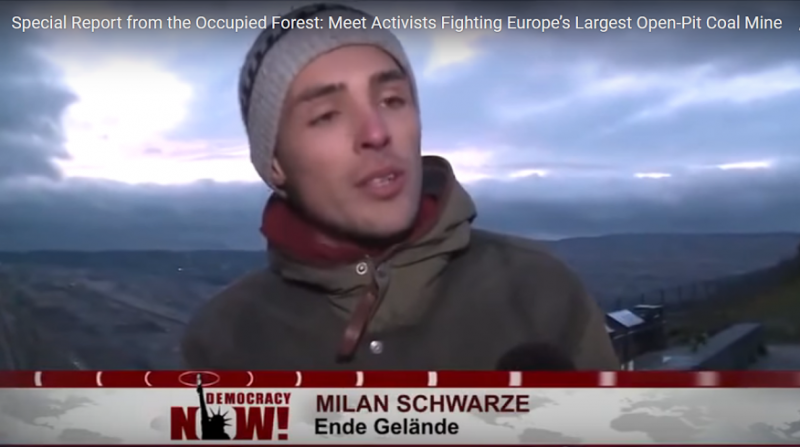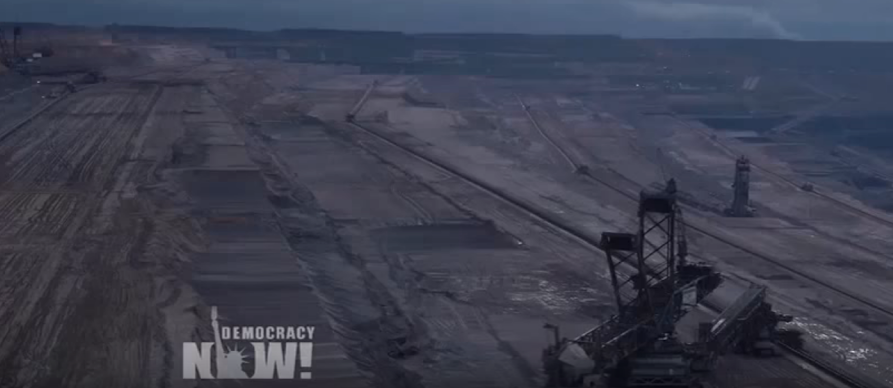 This open coal pit is nearly as big as Cologne, which is the next city here, where over one million people live.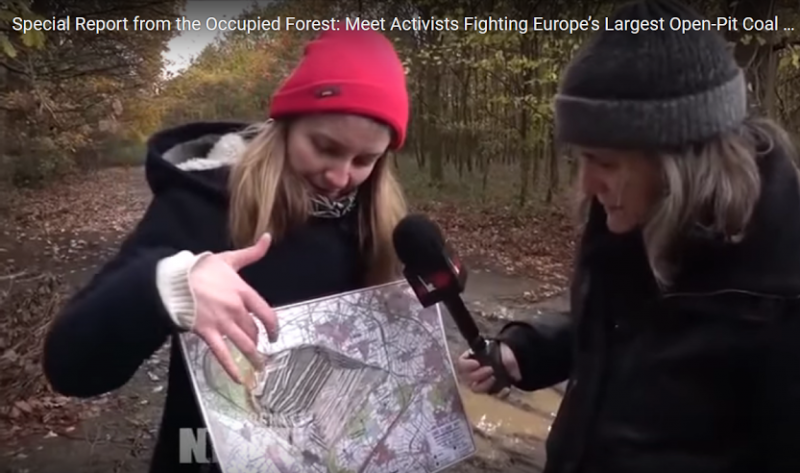 Basically, 90 percent of the forest is destroyed already because of the coal mining ...and we have less than 10 percent of the Hambach forest left.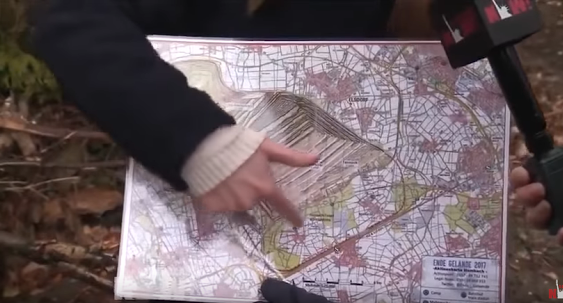 ...and we are trying to protect this last ten percent of the Hambach forest.
We will take you to the occupation of the Hambach forest…