Majorityrights News > Category: Globalisation
Euractiv, "Green NGOs blame Monsanto for 'buying science' to save glyphosate", 24 March 2017: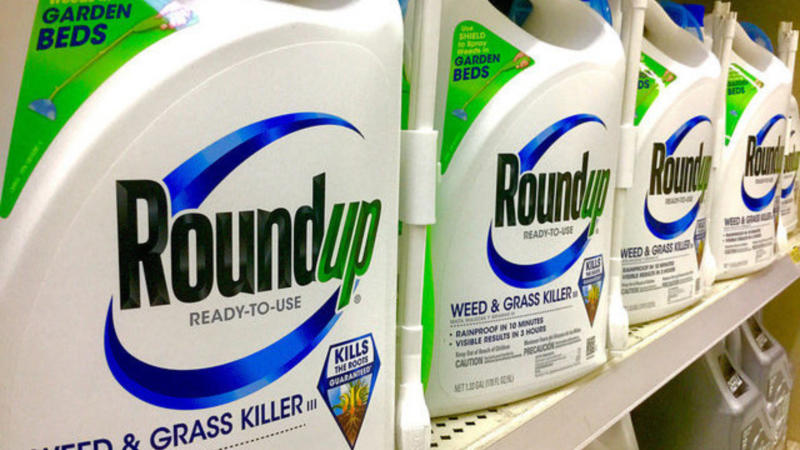 The authors of the report claim that between 2012 and 2016, the companies sponsored a series of review articles published in scientific journals, all of which conclude that glyphosate and its commercial formulations are not carcinogenic. [Mike Mozart/Flickr]
A new report accuses glyphosate producers of "buying science" in order to secure the substance's position in the EU market.
According to the Buying Science report published by GLOBAL 2000 (Friends of the Earth Austria member of Pesticide Action Network-PAN) with the support of Avaaz, BUND, Campact, CEO, GMWatch, (PAN) Europe, PAN Germany, and Umweltinstitut München, Monsanto and other glyphosate manufacturers allegedly "distorted scientific evidence" on the public health impacts of the pesticide.
The authors of the report claim that, between 2012 and 2016, the companies sponsored a series of review articles published in scientific journals, all of which conclude that glyphosate and its commercial formulations are not carcinogenic.
Scandalous
"Glyphosate producers have used every trick in the book to enable regulatory authorities around the world to play down the alarming health effects of glyphosate. The fact that the agencies accepted their 'assistance' is nothing less than scandalous," insisted Helmut Burtscher, one of the study's authors.
Earlier this month (15 March), the European Chemicals Agency (ECHA) concluded that glyphosate weedkiller should not be classified as a carcinogen.
Environmentalist NGOs reacted strongly, with Greenpeace saying that the ECHA "sweeps glyphosate cancer evidence under the carpet".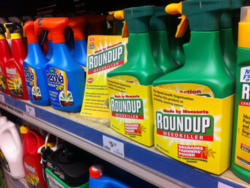 Glyphosate is not carcinogenic, EU agency says.
The European Chemicals Agency (ECHA) said today (15 March) that much-discussed glyphosate weedkiller should not be classified as a carcinogen, triggering a strong response from environmentalist NGOs.
The Health and Environment Alliance (HEAL) went further, claiming that the decision contradicted the world's most authoritative cancer research agency, the World Health Organisation's International Agency for Research on Cancer (IARC), which classified glyphosate as a "probable carcinogen" in 2015.
Scientific flaws
The NGOs claim that these reviews proving glyphosate is safe contain "fundamental scientific flaws spanning from apparently calculated omissions and the introduction of irrelevant data to the violation of OECD guidance for the evaluation of rodent cancer studies".
"The reviews also consistently assign greater weight to unpublished industry studies than to studies that were peer-reviewed and published in scientific journals," the report noted.
The report stressed that regulatory authorities like Germany's Federal Institute for Risk Assessment (BfR), the European Food Safety Authority (EFSA) and the US Environmental Protection Agency (EPA) have all drawn on such review articles, which have concluded that glyphosate was not carcinogenic, have actually referred to these industry-sponsored review articles.
"In contrast, IARC refused to consider the unpublished industry studies summarised in industry-sponsored reviews in its assessment of glyphosate, stating that the data presented therein were insufficient and important details were lacking […] IARC generally does not accept unpublished scientific evidence," the authors of the report concluded.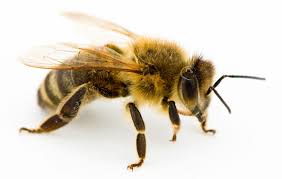 Europe poised for total ban on bee-harming pesticides.
The world's most widely used insecticides would be banned from all fields across Europe under draft regulations from the European Commission, seen by EURACTIV's partner The Guardian.
Positions
European Commission Spokesperson Enrico Brivio recently told EURACTIV that the EU executive "took notice" of ECHA's opinion, which was "based on scientific evidence".
"The submission of the final opinion to the Commission is expected before the summer break […] After submission of the final opinion, the Commission Services will re-start their discussions with the member states as regards the approval of glyphosate as an active substance in Plant Protection Products (PPPs)."
"A decision has to be taken within 6 months of receipt of the RAC Opinion from ECHA, or by the end of 2017 – at the latest," he added.
An EFSA spokesperson said, after this article was published, that "EFSA is the first to defend the importance of reliable science as it forms the basis of all our risk assessments", adding "from an initial glance at the "Purchased Science" report, it is clear that the majority of mentioned studies were published after EFSA had completed its assessment of glyphosate. In other words, they did not play any role in the EFSA assessment of glyphosate".
"There are two scientific reviews mentioned in the report (Williams et al 2000, Kier and Kirkland 2013) that were among the 700 references considered in the EU assessment for glyphosate. EFSA and EU member states rely primarily on the original studies and the underlying raw data which they check themselves. The weight given to reviews of scientific studies (like the ones mentioned in the report) is limited," they added.
"There are no grounds to suggest that reviews of scientific studies, sponsored directly or indirectly by industry, improperly influenced the EU risk assessment for glyphosate," the spokesperson concluded.
Background
The European Food Safety Authority (EFSA) said in November 2015 that glyphosate was unlikely to cause cancer in humans and proposed higher limits on the amount of residue of the weedkiller deemed safe for humans to consume.
The EFSA advises EU policymakers and its conclusion were expected to pave the way for the 28-member European Union to renew approval for glyphosate, which was brought into use by Monsanto in the 1970s and is used in its top selling product Roundup as well as in many other herbicides around the world.
Environmental groups have been calling for a ban after the International Agency for Research on Cancer (IARC), part of the World Health Organisation, said in March 2015 that glyphosate was "probably carcinogenic to humans".
A campaign group said that 1.4 million people had signed a petition calling on the European Union to suspend glyphosate approval pending further assessment.
The EFSA said it had carried out a thorough analysis and taken account of the IARC's findings. Greenpeace, for its part, called the EFSA's report "a whitewash".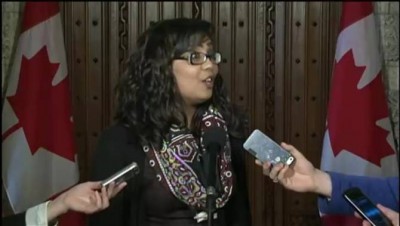 Ms. Iqra Khalid, a Muslim, pushes through anti-Islamophobia motion.
Breitbart, "Canadian Parliament Passes Controversial Islamophobia Motion", 24 March 2017:

The Canadian House of Commons has passed motion M103 which singles out the criticism of Islam as a form of "Islamophobia". Critics condemn it as an attack on free speech.

Motion M103 was tabled by Iqra Khalid, a Muslim member of Prime Minister Justin Trudeau's Liberal Party. It states the government must "condemn Islamophobia and all forms of systemic racism and religious discrimination", was taken to vote on Thursday evening where a total of 201 MPs voted for it and only 91 voted against, Canadian broadcaster Global News reports.

The text of the motion does not clarify what constitutes "Islamophobia" and has led many to speculate what that may mean in the future, with some critics fearing it could lead to Shariah law courts. This concern has led to the circulation of an anti-Shariah petition on the Parliament of Canada website, which has so far been signed by over 24,000 people.

Ms. Khalid, who was born in Pakistan and moved to the UK and then to Canada, said the definition of Islamophobia was: "The irrational hate of Muslims that leads to discrimination."

When Conservatives asked her to remove Islamophobia from the motion, she said: "I will not do so, any more than I would speak to the Holocaust and not mention that the overwhelming majority of victims were six million followers of the Jewish faith and that anti-Semitism was the root cause of the Holocaust."

Another part of the bill that has stirred controversy is the passage that asks the government to "recognise the need to quell the increasing public climate of hate and fear". It is currently unknown what measures the government will take to "quell" "hate and fear" as the motion is not classified as a law and has no effect on current criminal law.

The Conservative Party of Canada are currently holding leadership elections and many of the candidates have come out against M103 including one of the frontrunners, Quebecer Maxime Bernier. Mr. Bernier, a conservative with libertarian free market leanings, said he voted against the bill tweeting: "Free speech is the most fundamental right we have. I am opposed to #m103. Canadians should be treated equally regardless of religion."
Visigrad Post, "Orbán: Brussels Must be Halted, and Hungary Must Stand Up Against International Capital", 24 March 2017:
Hungary – Prime Minister Viktor Orbán called March 15 an "indisputable proof" of the Hungarian nation's past, present and future, at a commemoration of the 1848-49 revolution and freedom fight on Wednesday, March 15.

Speaking in front of the National Museum, the prime minister said that European nations are in a "state of revolt", with the "winds of 48 blowing again on the continent". Over the past years European nations once again revolted against "the hypocritical alliance of the Brussels bureaucrats, the liberal international media and the insatiable global capital," Orbán said.

First the British, then the Americans rebelled, to be followed by others this year, he added. Orbán stressed the need for Brussels to take off the "masks of hypocrisy", and opt for straight speech and an open discussion of the future.

Orbán emphasised that the resettlement of illegal migrants must be prevented, the network financed from foreign funds made transparent, and the right to regulate taxes, wages and utility prices kept in national competence.

Orbán called March 15 an "indisputable proof" of the Hungarian nation's past, present and future. "We, living in the Carpathian Basin, at the buffer zone of cultures, empires and civilisations, can be proud of the greatest triumph of all, winning all wars for the survival of our homeland, our nation," he said.

He said 1848 had become a "moral compass" for the nation, one that shows who is "loyal, patriotic, dedicated and brave" on the one hand, and exposes "pettiness, perfidy and efforts to kill dreams and destroy the nation" on the other. The prime minister insisted that national unity should be retained and cemented day by day.

"But what should we do with those who want unrest and division rather than peace and unity . whose only pleasure lies in spoiling the holiday of others," he asked, referring to a group whistling during his speech. "It would be easy to mock them but we should not do that," he said adding that Hungarians should "stand their ground on the horizon of building the nation rather than in the skirmishes of petty parties."

"From the horizon of the Hungarian nation, one can choose the road that leads us to the wide gate of greatness or the one that leads to the swamp of hatred," he said.

Article originally published at Daily News Hungary.
Breitbart, "EU Says They Can Force All Members, Including Poland, to Take Migrants", 21 March 2017:

WARSAW, Poland (AP) — The European Union's commissioner for migration says there are ways to make all EU members states comply with the program of relocation of migrants among them.

Dimitris Avramopoulos made the statement Tuesday in Warsaw, where he is visiting the growing European border guard agency, Frontex.

Poland is refusing to accept migrants, arguing they are chiefly economic migrants, not war refugees, and may potentially pose a threat.

The relocation plan is intended to ease the pressure on countries that have taken the brunt of the migrant wave: Italy and Greece.

Without naming Poland, Avramopoulos said the EU has the "tools, the means and the power" to convince all members to comply and will make an assessment of response by the end of September. He mentioned no sanctions.
Avramopoulos

Since 1 November 2014 he is serving as EU Commissioner for Migration, Home Affairs and Citizenship in the Juncker Commission.

Avramopoulos has a friendly relation with the Turkish President Recep Tayyip Erdoğan since they were Mayors of Athens and Istanbul respectively. He is deemed one of the main proponents of Greek-Turkish rapprochement.
ASPI - The Strategist, 'Would a US–China trade war pay dividends to Australia?', 09 Mar 2017:

Among many other colourful characters, Donald Trump's cabinet appointments include two protectionist and anti-China hardliners, Robert Lighthizer and Peter Navarro, who sit at the helm of US trade and industry policy. That decision confirms a belligerent change of tack in Sino­–American economic relations. But what are the implications for Australia?

A number of monetary economists, including Saul Eslake, have warned that a potential escalation to a full-blown China–US trade war poses the single biggest economic threat to Australia. That position argues that the already struggling global economy can't face a superpower trade war, likely to be triggered by the Trump administration at the monetary level, when the RMB/USD exchange rate will reach the unprecedented level of 7 to 1 (it's currently sitting at around 6.9). Furthermore, a falling Chinese currency combined with protectionist measures in the US will dampen the Chinese economy by way of reduced volumes of exports and higher interest rates that will spread across the Asia–Pacific. According to such reasoning, that could have negative impacts for Australia's economy; prices for iron ore, coal and natural gas could possibly drop—we'll know by the middle of the year.

However, it's questionable that such crisis would be detrimental to Australia. In fact, focusing on monetary dynamics alone fails to capture the role of industrial production and regulatory arrangements in the global supply chain.

On the contrary, after triangulating the trade and industrial data of the US, China and Australia and considering the current trade regulatory framework, there are substantial reasons to argue that Australia is well placed to fill the gaps left by a wrecked US–China trade relationship at the best of its industrial capacity. Australia is indeed one of a handful of countries to have solid free trade agreements in place with both the US and China.

As it currently stands, the annual US–China trade balance is worth over US$600 billion—around the yearly value of Australia's overall trade volumes.

Australia's rocks and crops economy—in particular the growing productivity potential of its agricultural and mining sectors—is strong enough to rise above global monetary tensions and falling commodity prices, thanks to rising export volumes to both the US and China. It appears that the harder the two superpowers use their trade relations as leverage in their strategic competition, the harder they'll need to look for other sources to sustain their industrial production levels and corporate supply chain.

In a trade war scenario, the possible initial hiccups in the global supply chain will likely be short-lived. In fact, let's consider that about half of US imports are estimated to be made of intra-firm trade, and that protectionist measures from abroad tend to have insignificant effects on the production input of Chinese State-owned firms. Thus, multinational corporations are proven to be particularly adept at quickly replacing the flows of their industrial production and distribution, as is shown by history.

In other words, in the event of a Sino–American crisis, the major trading actors in both countries will be able and willing to promptly move their business somewhere else.

Thanks to the existing spaghetti bowl of international economic partnerships, Australia is in prime position to be this "somewhere else" for both countries. In fact, Australia is the second largest economy and Sino–American trading partner of the only six countries that have in place free trade agreements with both the US and China, including South Korea, Singapore, Chile, Peru and Costa Rica.

The liquefied natural gas (LNG) trade is a significant case study for Australia in this instance. Australia is the world's second largest LNG exporter, and is set to become the first by 2020. It exports more than $16 billion a year of LNG and by 2020 the LNG industry is expected to contribute $65 billion to the Australian economy, equating to 3.5% of its GDP. 2016 saw the start of LNG exports from the US and an unprecedented boost of Chinese imports. In a trade war scenario, the US would be locked out of China's thriving market and thus LNG prices would rise even higher than they already have. With sharply rising production capacity, Australia needs to expand and diversify its customer base to keep the lion's share of the global LNG market. China's response to Trump's trade policy is set to dampen the rise of a strong emerging competitor of Australia's highly lucrative LNG industry, and thus open up new commercial frontiers.

The LNG example clearly shows that Australia's economy would benefit from a contained US–China trade crisis. Nevertheless, should that trade crisis escalate beyond the economy, Australia's luck may run out.

The Chinese leadership doesn't hide the fact that promoting international economic integration outside of the US control serves the purpose of carving greater geopolitical autonomy and flexibility in the global decision-making processes. Beside Trump's trade policy, Xi Jinping's diplomatic strategy may also speed up the end of the US­–China detente initiated by Nixon and Kissinger in the 1970s. It remains to be seen whether China will also pursue hard-line policies to push the US outside of the Asia–Pacific. In that instance, Australia would be caught between a rock and a hard place.

If the US­–China trade war were to escalate to the geopolitical level, the American order in the Asia–Pacific would enter uncharted waters. For one thing, such an unsavoury development may compel Australia to make a clear choice between trading with China and preserving America's security patronage.

Giovanni Di Lieto lectures International Trade Law at Monash University.
One of the most interesting things about all this is that while Australia is going to be compelled to make that choice, the choice has essentially already been made through the pattern of trade relationships which Australian politicians have chosen to cultivate.
The only way that Australia would choose the United States in that scenario, would be if Australians decided that they would like to deliberately take a massive economic dive so that they can 'Make America Great Again' even though that is not their country, and so that they can avoid being called 'anti-White' by the legions of anonymous Alt-Right trolls roaming around on Twitter using Robert Whitacker's 'mantra' on anyone who won't support the geostrategic and geoeconomic intertests of the United States, the Russian Federation, and Exxonmobil specifically.
Given that we know that Australians don't care about America or Russia more than they care about the economic prosperity of their own country, the outcome is already baked into the cake. AFR carried an article last year which can be used to forecast what is likely to happen, and I'll quote it in full here now:
AFR.com, 'How our free trade deals are helping Australian companies right now', 17 Nov 2016 (emphasis added):

Free trade should be embraced, not feared.

It has lifted living standards, grown Australia's economy and created thousands of jobs.

While it is becoming more popular to denounce globalisation and flirt with protectionism, we cannot turn our back on free trade.

Australia's economy has withstood global challenges and recorded 25 years of continuous growth because we're open to the world. Since Australia's trade barriers came down, we've reaped the rewards.

Trade liberalisation has lifted the income of households by around $4500 a year and boosted the country's gross domestic product by 2.5 per cent to 3.5 per cent, creating thousands of jobs.

One in five jobs now involve trade-related activities. This will grow as liberalised trade gives our producers, manufacturers and services providers better access to billions of consumers across the globe, not just the 24 million who call Australia home.

However, not everyone sees the value of free trade. Some see it, and the forces of globalisation, as a threat to their standard of living, rather than an opportunity to improve it.

When it comes to free trade, we often hear about the bad but not the good.

The nature of news means the factory closing gets more coverage than the one opening.

Chances are you heard about the Ford plant closing, but not the $800 million Boeing has invested in Australia and the 1200 people who work at their Port Melbourne facility.

You may have heard about Cubbie Station, but not heard that its purchase staved off bankruptcy, and has since seen millions of dollars invested in upgrades of water-saving infrastructure, a doubling of contractors, more workers, and of course, money put into the local economy supporting jobs and local businesses.

Key to attracting investment, jobs

The free trade agreements the Coalition concluded with the North Asian powerhouse economies of China, Japan and Korea are key to attracting investment and creating more local jobs.

The Weilong Grape Wine Company has said the China-Australia Free Trade Agreement is the reason it's planning to build a new plant in Mildura.

This is a story being played out across the country.

Businesses large and small, rural and urban, are taking advantage of the preferential market access the FTAs offer Aussie businesses into the giant, growing markets of North Asia.

Australian Honey Products is building a new factory in Tasmania to meet the demand the trifecta of FTAs has created.

Owner Lindsay Bourke says the free trade agreements have been "wonderful" for his business. "We know that we are going to grow and it's enabled us to employ more people, more local people," he said.

It is the same story for NSW skincare manufacturer Cherub Rubs, who will have to double the size of their factory. "The free trade agreements with China and Korea really mean an expansion, which means new Australian jobs manufacturing high-quality products," said Cherub CEO John Lamont.

It is easy to see why the three North Asian FTAs are forecast to create 7,900 jobs this year, according to modelling conducted by the Centre for International Economics.

Australia has a good story when it comes to free trade. In the past three years, net exports accounted for more than half of Australia's GDP growth.

Exports remain central to sustaining growth and economic prosperity. Last year exports delivered $316 billion to our economy, representing around 19 per cent of GDP.

This underscores the importance of free trade and why it is a key element of the Turnbull Government's national economic plan.

The Coalition is pursuing an ambitious trade agenda, and more free trade agreements, to ensure our economy keeps growing and creating new jobs.

On Friday I arrive in Peru for the Asia-Pacific Economic Cooperation (APEC) Ministerial Meeting.

Free trade will be at front of everyone's mind.

With the future of the Trans-Pacific Partnership (TPP) looking grim, my ministerial counterparts and I will work to conclude a study on the Free Trade Area of the Asia-Pacific (FTAAP), which sets out agreed actions towards a future free trade zone.

We will also work to finalise a services road map, which will help grow Australian services exports in key markets including education, finance and logistics.

More to be done

The Coalition has achieved a lot when it comes to free trade, but there is more to do.

Momentum is building for concluding a free trade agreement with Indonesia, work towards launching free trade agreement negotiations with the European Union continues, we've established a working group with the United Kingdom that will scope out the parameters of a future ambitious and comprehensive Australia-UK FTA and we're continuing to negotiate the Regional Comprehensive Economic Partnership (RCEP), which brings together 16 countries that account for almost half of the world's population.

The Turnbull government will continue to pursue an ambitious free trade agenda to keep our economy growing and creating more jobs.

Meanwhile Opposition Leader Bill Shorten continues to build the case for Labor's embrace of more protectionist policies, claiming he will learn the lessons of the US election where it featured heavily.

What Labor doesn't say though is that by adopting a closed economy mindset, they will close off the investment and jobs flowing from free trade. They're saying no to Boeing's $800 million investment in Australia and the Cubbie Station improvements; they're saying no to businesses like Cherub Rubs and Australian Honey Products building new factories and the many local jobs they will create.

Steven Ciobo is the Minister for Trade, Tourism and Investment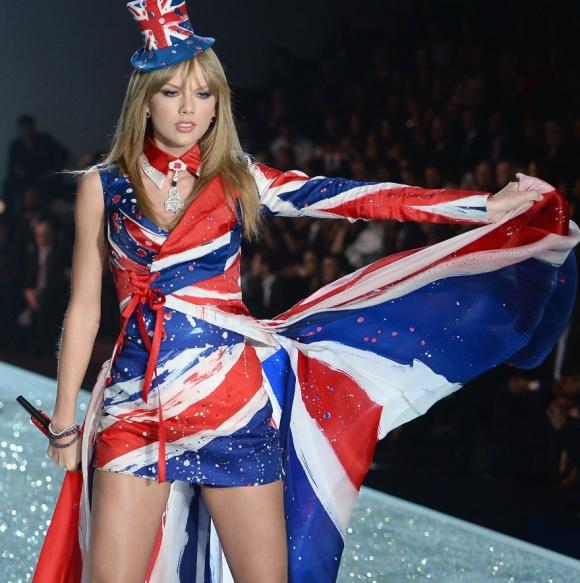 What's not to love about all this?
I really think I love Anglo-Saxons. This is going to be fun, isn't it?
When Mr. Ciobo spoke of 'a working group with the United Kingdom that will scope out the parameters of a future ambitious and comprehensive Australia-UK FTA', he was not joking. That is happening and it is likely going to be another window that the UK will have into the formation of both RCEP and FTAAP, even though technically the UK is not physically in the Indo-Asian region.
I wrote an article several days ago called 'A view of Brexit from Asia: Britain as a Pacific trading power in the 21st century.' I chose at that time not to mention the Australian or New Zealand interface at all, but that article's main point should be viewed as being reinforced by the point I've presented in here now.
I have also written an article today called, 'US Government to build American competitiveness atop socio-economic retrogression and misery.' It's crucial to understand that time is of the essence, since the Americans are at the present moment in relative disarray compared to the rest of us. The Americans have not yet tamed and pacified the various economic actors in their own country, they are still working on that, and they also have yet to form a coherent internationalist counter-narrative to the one that is being enunciated by the governments of Britain, Australia, New Zealand, Japan, South Korea, Taiwan, China, and so on.
Some of you may be mystified by that statement. What do I mean that the Americans don't have a coherent 'internationalist counter-narrative'? I mean that while they are capable of explaining and rationalising their own position as a narrowly 'America first' position in a way that is pleasing to Americans, they are not able to export that view to regular people anywhere else in a way that would induce any other European-demography country to comply with America's geoeconomic interests.
After all, if the Alt-Right people are going to careen all over the internet essentially screaming, "put America first ahead of your own country's interests or be accused of White genocide", and alternately equally absurdly, "you're an evil Russophobe who supports White genocide if you invested in BP instead of Exxon", then they should not expect that they are going to win the sympathy of anyone who is neither American nor Russian.
I want to say to British people, to Australians, to New Zealanders, to Canadians, Commonwealth citizens in general, that you know, it's been a long time since you've taken your own side. This coming phase is going to be a time when it will become possible to do precisely that.
The time is fast approaching when it will be possible to choose neither America nor Russia. You'll be able to finally choose yourselves and your own geoeconomic interests, and you'll be able to choose to trade and associate with whoever else in the world you want to trade and associate with.
Kumiko Oumae works in the defence and security sector in the UK. Her opinions here are entirely her own.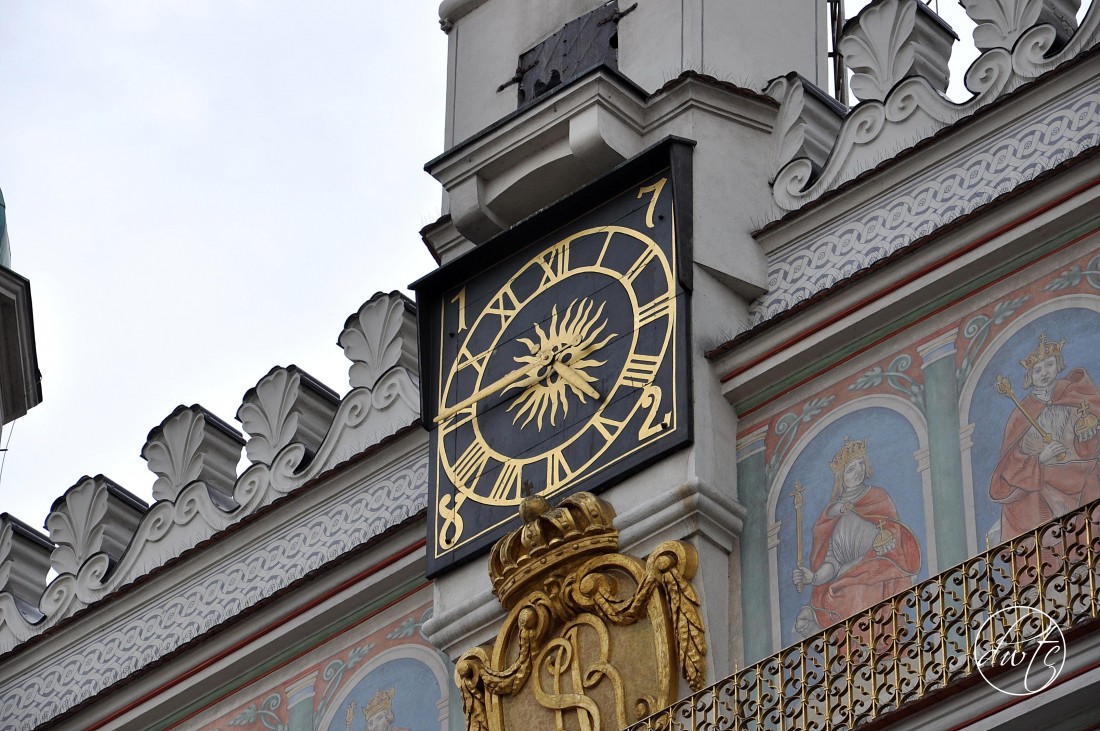 Western Voices World News, "Poland: Europe's Vanguard Nation," 1 March 2017"

In spite of its own internal issues, like every other European nation has, Poland refuses to take a single refugee because of 'security' fears. Poland has accepted less asylum-seekers per capita than almost any other European nation.

Poland will not be accepting a single refugee "because there is no mechanism that would ensure safety", the most powerful politician in the country has said.

Jaroslaw Kaczynski is the leader of Poland's ruling Law and Justice (PiS) party. PiS takes a nationalist, right-wing stance on most issues, vocally opposing EU plans to house and feed refugees fleeing the Syrian civil war and other humanitarian crises.

In a political broadcast published on YouTube, he said: "After recent events connected with acts of terror, [Poland] will not accept refugees because there is no mechanism that would ensure security."

The European Union has recently suggested that countries should be asked to accept a quota of refugees, or pay €250,000 (£200,000) for each asylum-seeker they turn away.

The money raised would be given to countries such as Greece, Germany and Italy who are currently housing a disproportionately high number of refugees.

But Mr Kaczynski also spoke out in opposition to these plans, which would see Poland asked to meet a quota of 6500 refugees or provide over €1.6bn (£1.25bn) in support for the humanitarian effort.

"Such a decision would abolish the sovereignty of EU member states – of course, the weaker ones," he said. "We don't agree to that, we have to oppose that, because we are and we will be in charge in our own country,"

Since taking control of the Polish government in 2015, the autocratic PiS has seized control of state media and the civil service, as well as passing a law to cripple the Polish supreme court by landing it with an unworkable caseload.

In 2015, Mr Kaczynski claimed that refugees were bringing "various parasites and protozoa" to Europe, including dysentery and cholera. PiS were elected on a vehemently anti-refugee and Eurosceptic platform.

With a population of nearly 40,000,000, Poland has a lower quota than other large European nations, though it is also a relatively poor country.

Last year, Eurostat found Poland accepted just 0.21 asylum-seekers per 1000 citizens, compared to 0.5 per thousand in the United Kingdom or 8.43 in Sweden.
An interesting story appeared at ASPI today, regular people have now become aware of the existence of the 'left of launch' strategy. Which you can read about at the links included in the Cyber wrap 154 which I've reproduced in full below.
The utility of having people know about the 'left of launch' strategy is that it even further reduces the credibility of any of Donald Trump's feigned hyperventilating about the alleged (and in fact non-existent) 'threat' of Iran ever attaining a nuclear weapon, much less having the ability to use such a weapon against anyone.
Armed with this information, it is possible for people to go out into the world and make the case that even if one were to entertain the idea that Iran were willing to create some improbable doomsday scenario, there is no need for anyone to send a single American aircraft, tank, or armoured patrol vehicle anywhere near Iran in order to avert such a scenario.
If Donald Trump and his supporters continue to behave like Iran is a 'major nuclear threat' despite the existence of the 'left of launch' strategy in public view, there is only one place that such a ridiculous narrative can be actually originating from, and that place is Israel. That is the case which should be made over and over again, until it becomes a kind of mantra.
Here's ASPI's Cyber wrap:
ASPI - The Strategist, 'Cyber wrap 154', 08 Mar 2017 (emphasis added):

Welcome back to your weekly fix of cyber news, analysis and research.

The New York Times reported last Saturday that, back in 2013, President Barack Obama ordered cyber sabotage operations against Pyongyang's nuclear weapons program. The persistently high failure rate of the US's kinetic antimissile weapons, despite significant investment, reportedly prompted Obama to consider a cyber supplement. The project to pre-emptively undermine missiles in their development stages, known as a 'left of launch' strategy, receives dedicated resources at the Pentagon and is now President Trump's to play with. However, experts are concerned that this kind of cyber offensive approach sets a dangerous precedent for Beijing and Moscow, particularly if they believe that US cyber operations could successfully undermine their nuclear deterrence capability.

Staying stateside, the future of the NSA's spying powers are under scrutiny this week as elements of the Foreign Intelligence Surveillance Act (FISA) approach sunset. Section 702 of the Act forms the basis for the NSA's monitoring of foreign nationals' communications around the globe in the interests of national security. It was under this FISA authority that the US's infamous "big brother" program PRISM—revealed in the Snowden disclosures of 2013—was established.

While the legislation is designed for foreign targets, there have long been concerns it could be used to surveil US citizens through their contact with foreigners. Human rights advocates such as the American Civil Liberties Union are protesting the renewal of this legislation in defence of international privacy. The issue also has the trans-Atlantic data-sharing agreement on thin ice, especially given that EU Justice Commissioner Vera Jourova has made it clear that she 'will not hesitate' to suspend the painstakingly crafted arrangement should the US fail to uphold its stringent privacy requirements.

That task may be even more difficult after WikiLeaks' overnight release of a dossier, dubbed 'Vault 7', detailing the CIA's cyber espionage tools and techniques. WikiLeaks released over 8,000 documents it claims were taken from a CIA computer network in the agency's Center for Cyber Intelligence. The documents detail the agency's expansive and sophisticated cyber espionage capability, including compromising the security common devices and apps including Apple iPhones, Google's Android software and Samsung televisions to collect intelligence.

China's Foreign Ministry and the Cyberspace Administration of China this week launched the country's first International Strategy of Cooperation on Cyberspace. The Strategy outlines China's basic principles for cyber diplomacy and its strategic goals in cyberspace. Encouragingly, the Foreign Ministry's Coordinator for Cyberspace Affairs Long Zhao stated that 'enhancing deterrence, pursuing absolute security and engaging in a cyber arms race…is a road to nowhere'. Unsurprisingly, the Strategy offers strong support for the concept of cyber sovereignty, stating that 'countries should respect each other's right to choose their own path of cyber development', and emphasises the importance of avoiding cyberspace becoming 'a new battlefield'. You can read a full English language version of the Strategy here.

The revelation that the Australian Signals Directorate (ASD) was temporarily forced to rely on diesel generators during last month's heat wave has prompted the government to significantly upgrade to the agency's infrastructure. The Minister Assisting the Prime Minister for Cyber Security told Parliament on Wednesday that it was recommended by ActewAGL and the NSW Department of Environment that ASD switch to back up power on 10 February as part of state-wide load shedding to protect power supplies. The new $75 million project, funded by the Defence Integrated Investment Program, is intended to bolster the intelligence agency's resilience.

Several cyber incidents have kept the internet on its toes this week. The Amazon Simple Storage Service cloud hosting service went down last week, knocking hundreds of thousands of popular websites and apps offline. The disruptive incident, originally described by the company as 'increased error rates', was actually not the result of cyber criminals or hacktivists, but that of an employee's fat fingers entering a command incorrectly—whoops! Yahoo is in the doghouse (again) with the awkward announcement in its annual report to the Security and Exchange Commission that 32 million customer accounts are thought to have been compromised through forged cookies. This isn't to be confused with the entirely separate and very embarrassing loss of 1 billion accounts in a 2013 breach, which recently cost the company $350 million in its acquisition deal with Verizon and CEO Marissa Mayer her annual cash bonus. And if you've been tracking the #cloudbleed saga, catch up with some post-mortems here, here and here.

Finally we've got you covered for your weekly cyber research reads. A new Intel report, written by the Centre for Strategic and International Studies, examines the discrepancies in cyberspace that put defenders at a disadvantage. Titled Tilting the Playing Field: How Misaligned Incentives Work Against Cybersecurity, the report reveals the gaps between attackers vs. defenders, strategy vs. implementation and executives vs. implementers, offering recommendations to overcome such obstacles. And get your fix of statistics from PwC's annual Digital IQ assessment based on a survey of more than 2,000 executives from across the world. The research reveals that only 52% of companies consider their corporate Digital IQ to be 'strong,' a considerable drop from 67% last year.