Majorityrights News > Category: Pervasive Ecology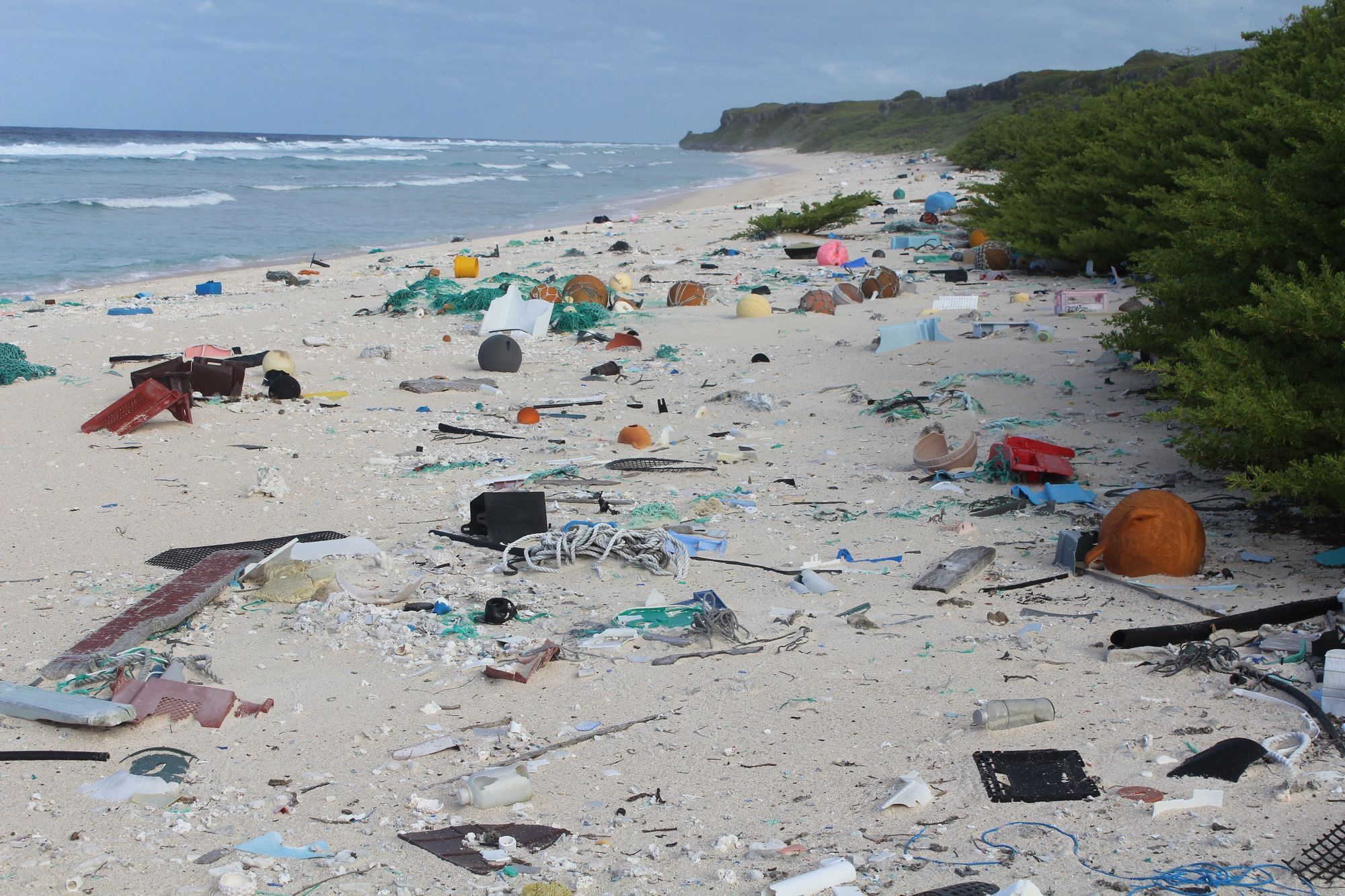 Henderson Island has long been regarded as one of the most remote and pristine islands in the world, but trash washing up on shore is turning it into a landfill. - J. Lavers 2015

Popular Science, "This remote island in the South Pacific is covered in 18 tons of our trash", 15 May 2017:

Paradise lost

Henderson Island has long been regarded as one of the most remote and pristine islands in the world, but trash washing up on shore is turning it into a landfill.

Traveling by ship, it takes about 13 days to reach Henderson Island from New Zealand. Hidden in the South Pacific, 3000 miles from anywhere, this UNESCO World Heritage Site in the Pitcairns is "one of the most pristine islands left in the world, never inhabited by humans, rarely visited even for research purposes," says Jennifer Lavers.

Hundreds of crabs, like this one photographed on Henderson Island, now make their homes out of plastic debris. J. Lavers 2015

After she and her colleagues disembarked on Henderson Island in May 2015 to do some ecology research, they didn't see another ship until they got picked up at the end of August. But even though humans rarely touch the island, our fingerprints are all over it: during their stay, Lavers and her fellow researchers found that this remote island is home not only to endangered petrels and nesting sea turtles, but approximately 37,661,395 pieces of manmade trash.

Their findings are published today in the Proceedings of the National Academy of Science. After digging up a startling amount of garbage during their beach survey, Lavers (a marine ecotoxicologist from the University of Tasmania) and Alexander Bond (a conservation scientist from the Royal Society for the Protection of Birds) concluded that this remote island has the highest density of trash ever reported in nature.

By their calculations, Henderson is littered with at least 17.6 tons of (mostly plastic) trash—and every square meter of the beach gets around 27 new pieces of junk added to its collection every day.

David Barnes, a marine ecologist who studies plastic pollution at the British Antarctic Survey, calls this number 'pretty scary.' "In less than a century, plastic has made a world of difference in so many ways. We may spend centuries undoing some of the very serious problems, even if we start now," he says. "Unfortunately the most remote wilderness spots are becoming testament to the scale of the problem, not just for biodiversity but for us."

What's scarier is that Henderson Island's 17.6 tons is nothing compared to the the total weight of garbage on the planet. In fact, we create exactly that much plastic every two seconds. (Here's a list of a few ways you can cut down on the amount the trash you generate, just in case you're now panicking like I am.) Five trillion bits of plastic are estimated to be swilling around our oceans, but we don't know where most of it ends up once it gets there. Today's study indicates that remote islands like Henderson may be holding onto some of those "lost" plastics, becoming our unintentional landfills.

"Remote studies like this help us to understand rates of accumulation, composition, and fate of plastic pollution," says Barnes, who was not involved in the study. Although the amount of trash that gets deposited varies from coastline to coastline, Lavers and Bond hope that doing more beach surveys will help to plug in some of the missing pieces of the plastics puzzle. Plus, these studies are cheaper than trawling through the garbage patches in the ocean.

"The human footprint is everywhere," says Lavers, "and it runs deeper than most of us imagine."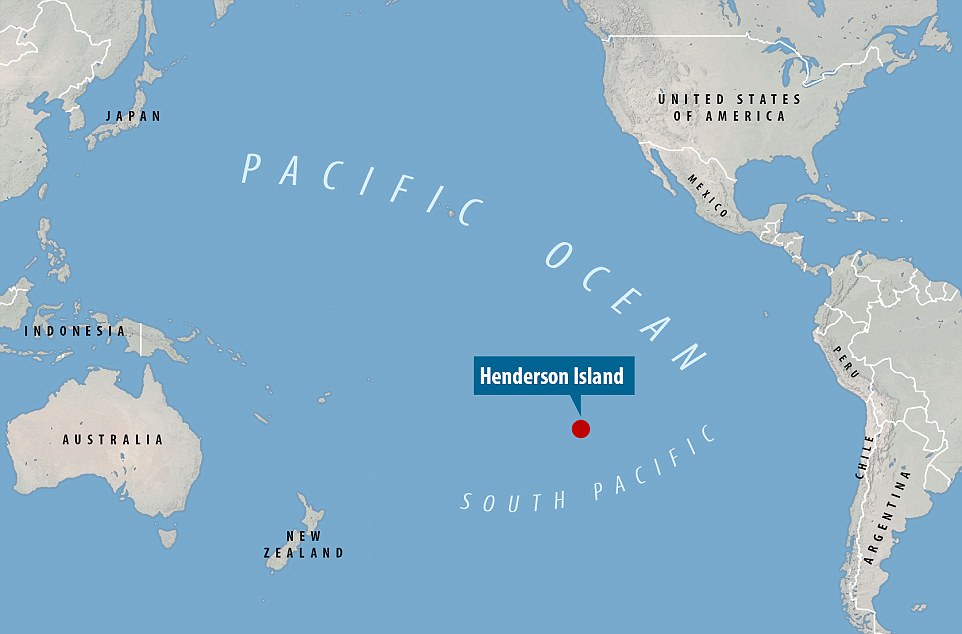 Euractiv, "Green NGOs blame Monsanto for 'buying science' to save glyphosate", 24 March 2017: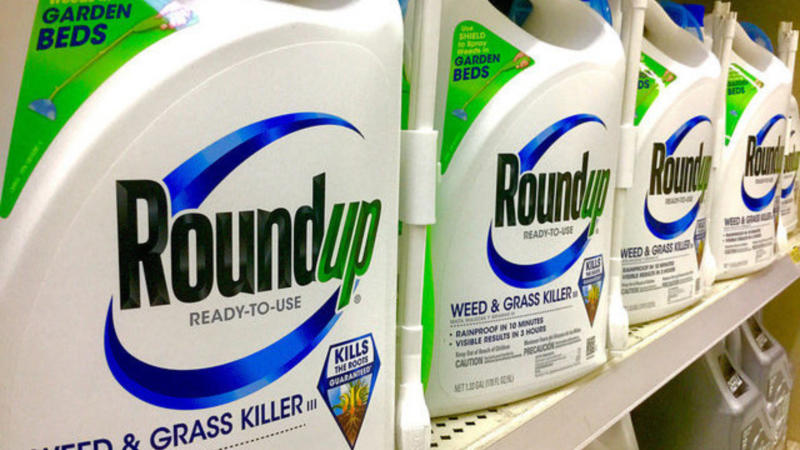 The authors of the report claim that between 2012 and 2016, the companies sponsored a series of review articles published in scientific journals, all of which conclude that glyphosate and its commercial formulations are not carcinogenic. [Mike Mozart/Flickr]
A new report accuses glyphosate producers of "buying science" in order to secure the substance's position in the EU market.
According to the Buying Science report published by GLOBAL 2000 (Friends of the Earth Austria member of Pesticide Action Network-PAN) with the support of Avaaz, BUND, Campact, CEO, GMWatch, (PAN) Europe, PAN Germany, and Umweltinstitut München, Monsanto and other glyphosate manufacturers allegedly "distorted scientific evidence" on the public health impacts of the pesticide.
The authors of the report claim that, between 2012 and 2016, the companies sponsored a series of review articles published in scientific journals, all of which conclude that glyphosate and its commercial formulations are not carcinogenic.
Scandalous
"Glyphosate producers have used every trick in the book to enable regulatory authorities around the world to play down the alarming health effects of glyphosate. The fact that the agencies accepted their 'assistance' is nothing less than scandalous," insisted Helmut Burtscher, one of the study's authors.
Earlier this month (15 March), the European Chemicals Agency (ECHA) concluded that glyphosate weedkiller should not be classified as a carcinogen.
Environmentalist NGOs reacted strongly, with Greenpeace saying that the ECHA "sweeps glyphosate cancer evidence under the carpet".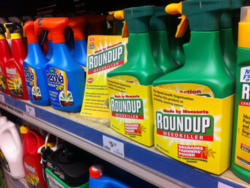 Glyphosate is not carcinogenic, EU agency says.
The European Chemicals Agency (ECHA) said today (15 March) that much-discussed glyphosate weedkiller should not be classified as a carcinogen, triggering a strong response from environmentalist NGOs.
The Health and Environment Alliance (HEAL) went further, claiming that the decision contradicted the world's most authoritative cancer research agency, the World Health Organisation's International Agency for Research on Cancer (IARC), which classified glyphosate as a "probable carcinogen" in 2015.
Scientific flaws
The NGOs claim that these reviews proving glyphosate is safe contain "fundamental scientific flaws spanning from apparently calculated omissions and the introduction of irrelevant data to the violation of OECD guidance for the evaluation of rodent cancer studies".
"The reviews also consistently assign greater weight to unpublished industry studies than to studies that were peer-reviewed and published in scientific journals," the report noted.
The report stressed that regulatory authorities like Germany's Federal Institute for Risk Assessment (BfR), the European Food Safety Authority (EFSA) and the US Environmental Protection Agency (EPA) have all drawn on such review articles, which have concluded that glyphosate was not carcinogenic, have actually referred to these industry-sponsored review articles.
"In contrast, IARC refused to consider the unpublished industry studies summarised in industry-sponsored reviews in its assessment of glyphosate, stating that the data presented therein were insufficient and important details were lacking […] IARC generally does not accept unpublished scientific evidence," the authors of the report concluded.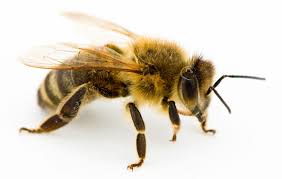 Europe poised for total ban on bee-harming pesticides.
The world's most widely used insecticides would be banned from all fields across Europe under draft regulations from the European Commission, seen by EURACTIV's partner The Guardian.
Positions
European Commission Spokesperson Enrico Brivio recently told EURACTIV that the EU executive "took notice" of ECHA's opinion, which was "based on scientific evidence".
"The submission of the final opinion to the Commission is expected before the summer break […] After submission of the final opinion, the Commission Services will re-start their discussions with the member states as regards the approval of glyphosate as an active substance in Plant Protection Products (PPPs)."
"A decision has to be taken within 6 months of receipt of the RAC Opinion from ECHA, or by the end of 2017 – at the latest," he added.
An EFSA spokesperson said, after this article was published, that "EFSA is the first to defend the importance of reliable science as it forms the basis of all our risk assessments", adding "from an initial glance at the "Purchased Science" report, it is clear that the majority of mentioned studies were published after EFSA had completed its assessment of glyphosate. In other words, they did not play any role in the EFSA assessment of glyphosate".
"There are two scientific reviews mentioned in the report (Williams et al 2000, Kier and Kirkland 2013) that were among the 700 references considered in the EU assessment for glyphosate. EFSA and EU member states rely primarily on the original studies and the underlying raw data which they check themselves. The weight given to reviews of scientific studies (like the ones mentioned in the report) is limited," they added.
"There are no grounds to suggest that reviews of scientific studies, sponsored directly or indirectly by industry, improperly influenced the EU risk assessment for glyphosate," the spokesperson concluded.
Background
The European Food Safety Authority (EFSA) said in November 2015 that glyphosate was unlikely to cause cancer in humans and proposed higher limits on the amount of residue of the weedkiller deemed safe for humans to consume.
The EFSA advises EU policymakers and its conclusion were expected to pave the way for the 28-member European Union to renew approval for glyphosate, which was brought into use by Monsanto in the 1970s and is used in its top selling product Roundup as well as in many other herbicides around the world.
Environmental groups have been calling for a ban after the International Agency for Research on Cancer (IARC), part of the World Health Organisation, said in March 2015 that glyphosate was "probably carcinogenic to humans".
A campaign group said that 1.4 million people had signed a petition calling on the European Union to suspend glyphosate approval pending further assessment.
The EFSA said it had carried out a thorough analysis and taken account of the IARC's findings. Greenpeace, for its part, called the EFSA's report "a whitewash".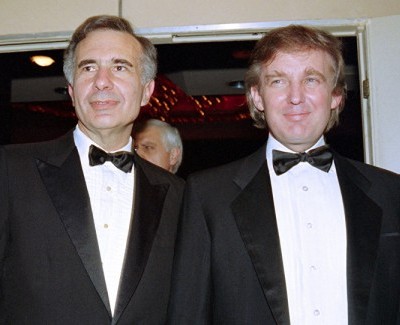 Together back in the 80s, when Carl Icahn was showing Donald Trump the ropes of "corporate-take-over", such as his plunder of TWA.
The Carl Icahn episode that pilfered the corporate culture of the once bustling American town—Lancaster, Ohio—is highly instructive of itself. It provides a lesson in its farther implications, however, as it set in motion transformations of that corporate culture which effected a perverse irony of its residents becoming Trump voters, seeking a return to their corporate culture as it had been - implicitly White - oblivious to the fact that they are hoping to do this through Trump, whose appointed gate-keeper is Carl Icahn - the very man who plundered Lancaster's corporate culture and set in motion its transformative demise, with devastating impact upon the now rust-belt town and its people (nearly all White).

(((NPR))) doesn't provide a transcript of portions which refer to Carl Icahn, e.g.
NPR, Glass House' Chronicles The Sharp Decline Of An All-American Factory Town, 6 Feb 2017:

13:10: Dave Davies: "When did outside financial interests first pose a challenge to the management of Anchor Hocking, this giant of a company?

Brian Alexander: The first time was Carl Icahn.
It is meaningful that the relatively brief episode of Carl Icahn's corporate raid on Anchor-Hocking did not merely lead to a limited financial downturn following the large (what amounts to) bribe that he levied against the company in order to get rid of him, but it had implicative force which transformed even the subsequent non-Jewish corporate culture, creating a new corporate culture - a new context, if you will. That is the kind of thing that the serious ethno-nationalist will want to examine further.
Brian Alexander: It's the 1980's, Carl Icahn has just begun his career of what became known at the time as "green mailing."

Dave Davies: "Corporate raiding", "corporate take-overs."

Alexander: "Corporate raiding", saying now I've just bought 5% of your stock. I want a seat on the board. You're running your company in a lousy way; and so I'm going to come and make all sorts of trouble for you, but you know, if you want to buy me out, at a profit, at a premium, well maybe I'll go away; and so that's exactly what happened with Carl Icahn.

Carl Icahn bought over 5% of the stock of Anchor Hocking, agitated the board, saying you need to make some different decisions, you could be returning more share-holder value and was eventually bought off at what I calculate to be about a three million dollar profit to Carl Icahn.

That episode did not last long, but I argue that it changed Anchor Hocking forever, from then on.

Dave Davies: In what way?

Brian Alexander: It scared people…
........................................................................

NPR, Glass House' Chronicles The Sharp Decline Of An All-American Factory Town, 6 Feb 2017:

NPR host Dave Davies: We heard a lot in the presidential campaign about anger and frustration among working class voters in America's heartland. Today we're going to focus on one factory town in central Ohio that was once a bustling center of industry and employment, but is now beset by low wages, unemployment and social decay.

Lancaster, Ohio isn't just a research subject for our guest Brian Alexander, it's his hometown.

His new book tells the story of the company that was once Lancaster's largest employer - Anchor-Hocking Glass Company was a Fortune 500 company with its headquarters in the town. The company provided jobs, civic leadership and community pride. It's decline Alexander argues isn't just a product of increased competition and changing markets, he says the firm was undone by Wall Street investors who had little knowledge of the company and little interest in anything besides short-term profit.
Tanya Gersh has called upon Sherry Spencer to sell her Whitefish, Montana building.
Richard Spencer's mother, Sherry Spencer, had no intention of selling her Whitefish, Montana building until she received terrible threats, the threats she said came from Tanya Gersh, a local realtor with links to so-called "human rights" organizations.
According to Sherry Spencer, on November 22nd, Tanya Gersh spoke with her on the phone and she relayed that if Sherry Spencer did not sell her building that 200 protestors and the national media would show up outside - which would drive down the property value - until she complied. Gersh's other conditions included that Mrs. Spencer should publicly denounce her son in a statement written by the Montana Human Rights Network and that she make a donation to this organization from the sale of the property. As Gersh announced on Facebook, she was "spear heading" the campaign.
Gersh followed up on her conditions in a number of emails, which have been made public. She even shamelessly suggested that she act as Sherry's realtor! In other words, she and the local "human rights" organizations appeared to seek financial benefit from threats of protests and reputation damage. They also threatened tenants currently leasing space from Spencer's mom.
Sherry had no intention of selling her property in Whitefish until being harassed and receiving this pressure from Tanya Gersh, as leveraged by threats of protest from the anti-racist protest organizations - Love Lives Here and Montana Human Rights Network - apparently at her behest to serve three functions:
1) To punish her son for promoting White Nationalist sovereignty.
2) To profit her local real estate business by instigating Sherry to a fire sale of her property.
3) To profit liberal groups such as "Love Lives Here" through donation of sale proceeds to them or similar anti-racist organizations: which generally oppose the necessary practice of social classification and discrimination on the basis of those social classifications (a least as Whites may render them - as such, they call it "racism"); despite the fact that capacity for social classification and discrimination is humanly impossible to avoid and absolutely necessary for survival of and against certain human species; as well as a generally necessary practice in defense against predation in order to facilitate human and pervasive ecology.
The mother of white supremacist Richard Spencer claims she is suffering financially due to the backlash against her son's controversial views.

Sherry Spencer, who lives in Whitefish, Montana, said she is being forced to sell a building she owns in the small town because residents are rebelling against her son.


Sherry Spencer says she is being forced to considering selling the building she owns at 22 Lupfer Avenue (pictured), because of backlash against her son.

Richard Spencer shot to prominence last month when footage emerged of him delivering a 'hateful speech' at a white nationalist meeting held to celebrate Donald Trump's election win.

A video by The Atlantic taken inside the Ronald Reagan building showed Spencer, leader of the National Policy Institute, shouting, 'Hail Trump, hail our people, hail victory!' as some of the people in attendance lifted their hands in a Nazi salute.

He also claimed America belongs to white people, who he suggested are faced with the decision to either 'conquer or die'.

The speech drew intense criticism from the US Holocaust Memorial Museum, which said in a statement Spencer made: 'several direct and indirect references to Jews and other minorities, often alluding to Nazism.'

'He spoke in German to quote Nazi propaganda and refer to the mainstream media. He implied that the media was protecting Jewish interests and said, "One wonders if these people are people at all?"'

And according to Sherry Spencer, the criticism has been echoed by people in her hometown - where he son also has a business registered and visits regularly.

Sherry Spencer told KTMF she is selling a building she owns at 22 Lupfer Avenue, which she currently sublets. It houses a beauty salon and vacation rentals. She also runs a real estate business from the building.

'As painful as this is, I am exploring a potential sale of the building,' she said.

She also took aim at a local human rights group, Love Lives Here, and accused it of damaging her family.

'We are stunned by the actions of Love Lives Here, an organization claiming to advocate tolerance and equal treatment of all citizens, yet coursing financial harm to many innocent parties,' she said.

One of the strongest opponents to Sherry is local real estate agent Tanya Gersh, who said Spencer has backed her son and allowed him to spread his views.

'She is profiting off of the people of the local community, all the while having facilitated Richard's work spreading hate by letting him live and use her home address for his organization,' Gersh told the network.

Love Lives Here also responded to Sherry's remarks, saying it 'did not know what she (was) talking about'.

'We don't cause financial harm to anybody,' co-founder Ina Albert said, before going on to say the group does not have a specific problem with the Spencers.

'I don't know what (Richard) does when he comes here. But that is not our problem with Richard Spencer.

'It is the National Policy Institute and what that stands for and our town being smeared by his philosophy.'

The National Policy Institute was established in 2005 by Spencer, and it is described by the Southern Poverty Law Center as 'hate group'.

Gersh went on to call for Sherry to sell the building immediately, and then use the money to help human rights causes.

'(She) Could address this by selling the building, making a donation to human rights efforts, and making a statement in opposition to white supremacist ideas spread by Richard,' Gersh said.

Sherry Spencer also told the network she loves her son, but does not agree with his 'extreme positions'.


Sherry Spencer is pictured with her husband Dr. Rand Spencer at a benefit in April 2016
As Sherry Spencer writes:

These threats came from Tanya Gersh, a local realtor with links to "human rights" organizations Love Lives Here [Phone: 406-309-5678] and the Montana Human Rights Network [Phone:406-442-5506].

On November 22, Gersh and I spoke on the phone. She relayed to me that if I did not sell my building, 200 protesters and national media would show up outside — which would drive down the property value — until I complied. Gersh's other conditions included that I make a public denunciation of my son in a statement written by the Montana Human Rights Network and that I make a donation to this organization from the sale of the property. As Gersh announced on Facebook, she was "spear heading" the campaign.

Gersh followed up on her conditions in a number of emails, which I've just made public. She even shamelessly suggested that she act as my realtor! In other words, she and the local "human rights" organizations appeared to seek financial benefit from threats of protests and reputation damage.
TNO, "White British: Minority within 50 Years" 2 Nov 2016:

Mass nonwhite immigration, explosive immigrant birth rates, and declining white reproduction will have ethnically cleansed white people in Britain into minority status within the next 50 years, new statistics have confirmed.

A new report has revealed that white populations in towns and cities are dwindling at record levels and in many cases have halved over the past ten years alone.


A street scene in London, near the iconic "Gherkin" building in the background.

The report, issued by a UK government adviser on "community cohesion," Prof. Ted Cantle, and Eric Kaufmann, Prof. of Politics at Birkbeck College, said that many towns and cities, such as Birmingham, Leicester, Slough, Luton, Bradford, and London, have seen areas develop where the white British population is "increasingly dwindling" as minorities increase.

Professor Cantle cited the Yorkshire town of Blackburn as one of the most segregated towns in Britain, whose Whalley Range area is now 95 percent Asian.

According to the report, the white population of England has dropped to 79 percent of the total, down from 86 percent just ten years ago.

The city of Slough has seen its white population drop from 58.3 percent to 34.5 percent;

Birmingham from 65.6 percent to 53.1 percent;

Bradford from 76.0 percent to 63.9 percent;

Leicester from 60.5 percent to 45.1 percent;

Luton from 64.9 percent to 44.6 percent;

Blackburn With Darwen from 76.0 percent to 66.5 percent;

Coventry from 78.3 percent to 66.6 percent;

Brent from 29.4 percent to 18.0 percent;

Tower Hamlets from 43.1 percent to 31.2 percent;

Newham from 33.6 percent to 16.7 percent;

Hounslow from 55.7 percent to 37.9 percent; and

Redbridge from 57.2 percent to 34.5 percent—all in once decade, from 2001 to 2011.


All these figures are, the report fails to point out, already more than five years old, so the situation in 2016 is likely to be as much of a gap again, compared to 2011.
Council of European Canadians, "Deadliest Birthrates Affecting All of Humanity, Part IV. Recipient of Third World Population Overload: Western Civilization", 9 Oct 3016:

The driving force behind mass immigration into Western countries is the bloating populations of the Third World seeking fresh lands to inhabit.

by Frosty Wooldridge, frostywooldridge.com

Part I | Part II | Part III | Part IV

No one escapes this human juggernaut. Those added 3 billion people onto this planet within the next 34 years will invade first world countries. Let's take a look at what that means for the West.

How did the first three parts of this series affect you? Did you understand the enormity of what humanity faces in the next 30 years? How about the rest of the plant and animal life on this planet? What about your children? What about the oceans? What about quality of life?

Are you astounded that the mainstream media suppresses this demographic issue at all costs? Why? Answer: they lack intellectual comprehension that they will not escape its grip on them or their children. Catholics via the Pope, Islam, Hindus, Christians and virtually all religions stand in denial of this demographic juggernaut bearing down on humanity.

Yes, the media reports every consequence of overpopulation as to worldwide hunger, water shortages, species extinctions, wars for resources and catastrophic climate destabilization. But no one, not one world leader addresses or attempts to speak up on what we face.

If I could fulfill my own quest, I would see to it that every human being watch this short video by my friend Roy Beck. In a five minute astoundingly simple yet brilliant video, Immigration, Poverty, and Gum Balls, Roy Beck, director of Numbers USA, graphically illustrates the impact of overpopulation. Take five minutes to see for yourself.

As you can see, no one will escape the ramifications of the next added 3,000,000,000 (billion) people to this globe. No one will escape the implications of adding 138,000,000 (million) more people to America within 34 years. You may expect those consequences to invade your state, your community and your family.

Remember this: third world citizens will not stop their birth rates significantly enough to stop overloading their countries. Therefore, they will contribute to the 3.0 billion added, hungry and desperate refugees looking for a country to land.

In 2016, the United Nations estimates that 60,000,000 (million) refugees lack water, food, energy and homes, and look toward first world countries to immigrate. Their numbers will grow to 150,000,000 to as high as 200,000,000 (million) refugees by 2050 — a scant 34 years from now.

What Western Countries Face with the Refugee Armada

Canada houses 36,000,000 (million) people in 2016. Because of mass immigration, they expect 41.1 million by 2050. To give you an idea of Canada's dilemma, let's look at the numbers. We know Canada as a "big" little country. That means it's "big" but lacks ample arable land to grow crops. While its citizens chose 2.0 birth rates since 1970, its leaders forced massive immigration onto Canada. It faces food shortages, environmental breakdown, accelerating carbon footprint damage, species extinctions and lowered quality of life.

Europe houses 742.5 million people in 2016. It encompasses 3.9 million square miles. Not much bigger than the United States at 3.1 million square miles. The United Kingdom houses 62 million people in a landmass less than the size of Oregon. Oregon features 4.0 million people. Germany at 82 million holds less land than the state of New Mexico. That state holds 1.8 million. The tiny country of France holds 66 million. While Europe faces tremendous overcrowding today, it faces mass immigration overrunning every border of all of its countries from Middle Eastern and African population overload.

Australia holds 24 million in 2016, but expects to reach 38 to 48 million by mid century via mass immigration. It lacks water and arable land, but powerful developer interests force immigration onto that desert continent as if tomorrow never arrives.

In contrast, the USA holds 325 million in a landmass at 3.1 million square miles, but as you saw from the immigration invasion, America expects 438 million by 2050 and 625 million at the end of this century.

This 10 minute demonstration shows Americans the results of unending mass immigration on the quality of life and sustainability for future generations: in a few words, "Mind boggling!"

As you can imagine, immigration solves nothing. It stalls the inevitable for every Western country: ultimate collapse from overloading carrying capacity of every receiving country.

Can enough activists be created out of a series like this to create a movement to stop mass immigration into Western countries? Goal: we need a national discussion-debate on the future of our civilization. It's not going to happen by itself. That discussion-debate begins with you.

I work with top names in this arena who bring even greater knowledge and science:

Dr. Jack Alpert at skil.org
Bill Ryerson at populationmedia.org
David Paxson at worldpopulationbalance.org
Joanne Wideman at capsweb.org
Roy Beck at numbersusa.org
Dr. Diana Hull at thesocialcontract.com
Eric Rimmer at populationmatters.org
David Durham at carryingcapacitynetwork.org
BuzzfeedNews, "Revealed: Nearly Half The Adults In Britain And Europe Hold Extremist Views" 7 Oct 2016:

Exclusive: A groundbreaking new study of 12 European countries has revealed how far anti-immigrant, nationalist, and authoritarian attitudes have spread from the political fringes.

Almost half of the adults in 12 European countries now hold anti-immigrant, nationalist views, according to major new research that reveals the spread of fringe political views into the mainstream.

BuzzFeed has been given exclusive access to new data from YouGov, which polled more than 12,000 people across the continent to measure the extent of what it termed "authoritarian populist" opinions – a combination of anti-immigration sentiments, strong foreign policy views, and opposition to human rights laws, EU institutions, and European integration policies.

The YouGov findings are the first to capture the political attitudes that are both fuelling, and being fuelled by, upheaval across Europe and beyond – from the continent's refugee crisis and the Brexit vote in Britain, to the burkini ban in France, to the rise of Donald Trump and the radical "alternative right" in the US.

In Britain, the poll found authoritarian populist attitudes were shared by 48% of adults, despite less than 20% of the population identifying itself as right-wing. Three months on from the EU referendum, prime minister Theresa May has responded this week by appealing directly to disaffected working-class voters with a promise to crackdown on immigration and reassert British sovereignty.

In France, a clear majority of people surveyed – 63% – held authoritarian populist views, while in Italy the figure was 47%. In Germany, it was 18%, which appears low by comparison but, given the country's history and the extreme nature of its far-right groups, is regarded by analysts as surprisingly high.

The highest levels of authoritarian populist views were recorded in Romania and Poland, where they were held by 82% and 78% of adults respectively. In Lithuania, by contrast, the poll did not did not detect any evidence of the authoritarian populist phenomenon at all.


Hover over the map to view the proportion of authoritarian populists in each country.
*In Romania authoritarian populist attitudes were pro-EU unlike in the other countries surveyed. Chris Applegate/BuzzFeed
Well then, these views are not "extreme" in any terms but those of the (((legacy media))).
DM, "We don't want them": Mayor leads hundreds of French villagers as they take to the streets to protest against the arrival of migrants from the Calais Jungle", 8 Oct. 2016:


French villagers are protesting the arrival of migrants who are being dispersed around the country as the government shuts down the slum-like camp in Calais that has become a flashpoint in Europe's migrant crisis.

Competing rallies were being held Saturday in Pierrefeu in southeast France.

It comes after Calais officials say they will be starting the process of bulldozing the sprawling camp within nine days.