Majorityrights News > Category: Social liberalism
Theresa May confirms white man attacked Muslims leaving mosque after Ramadan prayers

Security at mosques across the UK will be reviewed in the wake of the Finsbury Park terror attack, the Prime Minister has said. More follows…

Independent, 19 June, 2017 - Here is Theresa May's statement in full:

"This morning, our country woke to news of another terrorist attack on the streets of our capital city: the second this month and every bit as sickening as those which have come before.

"It was an attack that once again targeted the ordinary and the innocent going about their daily lives – this time British Muslims as they left a Mosque having broken their fast and prayed together at this sacred time of year.

"Today we come together - as we have done before – to condemn this act and to state once again that hatred and evil of this kind will never succeed.

"The Government's Emergency Committee, COBRA, has just met and I can set out what we know about what happened, and the steps that we are taking to respond.

"Just after twenty-past midnight, the Metropolitan Police received reports that a van had been driven into a crowd of people on Seven Sisters Road in Finsbury Park.

"Officers were in the immediate vicinity as the attack unfolded and responded within one minute.

"Police declared it a terrorist incident within eight minutes.

"One man was pronounced dead at the scene; eight injured were taken to three separate hospitals; while two were treated at the scene for more minor injuries.

"The driver of the van - a white man aged 48 - was bravely detained by members of the public at the scene and then arrested by police.

"The early assessment by the police is that the attacker acted alone.

"Our thoughts and prayers this morning are with the family and friends of the man who died and those who were injured.

"On behalf of the people of London – and the whole country – I want to thank the police and the emergency services once again for responding as they always do with great professionalism and courage.

"Extra police resources have already been deployed to reassure communities, and the police will continue to assess the security needs of Mosques and provide any additional resources needed, especially during this final week before Eid Al-Fitr, a particularly important time for the whole Muslim community.

"This was an attack on Muslims near their place of worship. And like all terrorism, in whatever form, it shares the same fundamental goal.

"It seeks to drive us apart; and to break the precious bonds of solidarity and citizenship that we share in this country.

"We will not let this happen.

"When I stood here for the first time as Prime Minister last Summer I spoke about our precious belief in the Union – not just the bond between the four nations of the United Kingdom – but the bond between all our citizens, every one of us, whoever we are and wherever we are from.

"At the heart of that bond is a belief in the fundamental freedoms and liberties that we all cherish; the freedom of speech; the freedom to live how we choose and yes, the freedom to practice religion in peace.

"This morning we have seen a sickening attempt to destroy those freedoms; and to break those bonds of citizenship that define our United Kingdom.

"It is a reminder that terrorism, extremism and hatred take many forms; and our determination to tackle them must be the same whoever is responsible.

"As I said here two weeks ago, there has been far too much tolerance of extremism in our country over many years – and that means extremism of any kind, including Islamophobia.

"That is why this Government will act to stamp out extremist and hateful ideology – both across society and on the internet, so it is denied a safe space to grow.

"It is why we will be reviewing our Counter-Terrorism strategy and ensuring that police and security services have the powers they need.

"And it is why we will establish a new Commission for Countering Extremism as a statutory body to help fight hatred and extremism in the same way as we have fought racism – because this extremism is every bit as insidious and destructive to our values and our way of life and we will stop at nothing to defeat it.

"Today's attack falls at a difficult time in the life of this city, following on from the attack on London Bridge two weeks ago – and of course the unimaginable tragedy of Grenfell Tower last week, on which I will chair another meeting of Ministers and officials later today.

"But what we have seen throughout – whether in the heroism of the ordinary citizens who fought off the attackers at London Bridge; the unbreakable resolve of the residents in Kensington; or this morning the spirit of the community that apprehended this attacker – is that this is an extraordinary city of extraordinary people.

"It is home to a multitude of communities that together make London one of the greatest cities on earth.

"Diverse, welcoming, vibrant, compassionate, confident and determined never to give in to hate.

"These are the values that define this city.

"These are the values that define this country.

"These are the values that this government will uphold.

"These are the values that will prevail."
Symbolically enough, assumes Enoch Powell's Wolverhampton seat.

Diversity Macht Frei, "Blacks celebrate white genocide: Negress elected to Enoch Powell's old seat."

10 June 2017:

LONGSTANDING LABOUR activist Eleanor Smith has made history by becoming the West Midlands' first African Caribbean MP – but she's also won a seat which is of enormous historic importance to the black community.

The swing seat of Wolverhampton South West was once the constituency of controversial Tory MP Enoch Powell, the politician behind the notorious Rivers of Blood speech which he gave 49 years ago warning of the consequences of unchecked immigration.

Smith, a hospital theatre nurse, who became the first-ever black woman president of Unison in 2011/2012 took the marginal seat by storm, scooping 49 per cent of the vote and beating Tory hopeful Paul Uppal by more than 2,000 votes.

In victory, after just two hours' sleep, she was quick to pay tribute to the local people who voted for her, saying: "Our team was built from the community and the trade union movement – Unison – helped me greatly. The trade union movement put me where I am today, along with the community who came out and helped me win this seat.

"Through The Voice I'd like to personally thank everyone who voted for me in what turned out to be the highest ever turnout of 71 percent. We did it together as a community from the grassroots upwards and I certainly won't let you down.

"We have a wonderfully diverse community here in Wolverhampton, which is a microcosm of the UK and rich in so many different faith groups.

"As a health professional, I am standing up to defend the NHS. From my own experience of being a nurse on the the front line – I was working until only recently doing 12-hour shifts – we can see what's happening and we don't like it. I have got to defend this."

Her other pledge is to move from her home in Northfield, Birmingham, near to where she worked at Birmingham's Women's Hospital, to live in the constituency she will serve.

She told The Voice: "You cannot support your constituency if you don't know what is going on there. I intend to have my finger on the pulse in my own patch."

Smith also pledged to tackle homelessness in Wolverhampton and youth unemployment which currently stands at 27%.

On the issue of taking over Enoch Powell's old seat, she told The Voice: "I feel it closes that chapter now for good."

Powell's full "Rivers of Blood" speech, not read by Powell himself, however.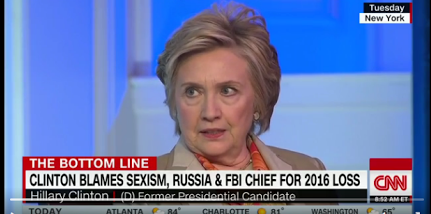 We should be more eager to suspect Jewish deep state insiders who wanted Trump to win.
'It takes a lot of work to lose to Donald Trump.'
Indeed, and that is why it looks like she may have gotten some "gentle encouragement" (read, subtle bum steer - part of 'a lot of work' from (((insiders)))) to not bother addressing typical White Americans - she would have won if she could have been at all bothered to treat them like normal human beings with legitimate concerns; rather than placing herself exclusively on the side and among an entourage of blacks, liberal feminists, married gay couples, etc. - anything to be in-the-face of Whites about the new, "tolerant", America; i.e., basically anything to represent a cartoon of the political correctness that is totally intolerant of, and eager to ignore the concerns of White Americans; demonstrating more of the same, not giving a fig about them, as they've experienced for decades.
The Hill, "Axelrod on Clinton: 'It takes a lot of work to lose to Donald Trump", 3 May 2017:

Democratic strategist David Axelrod says Hillary Clinton would be well served to move on from last year's presidential election and stop talking about it.

"It takes a lot of work to lose to Donald Trump," Axelrod told CNN on Wednesday. "Let me tell you, he was the least popular presidential candidate to win in the history of polling."

Clinton on Tuesday said she takes responsibility for her 2016 presidential election loss, but added she would have won if not for FBI Director James Comey, Russian hackers and WikiLeaks.

"If the election had been on Oct. 27, I would be your president," she told CNN at a Women for Women event in New York on Tuesday, referencing Comey's letter informing Congress that the FBI had discovered new emails that appeared pertinent to an investigation into Clinton's handling of classified material.

"It wasn't a perfect campaign - there is no such thing - but I was on the way to winning until a combination of Jim Comey's letter on Oct. 28 and Russian WikiLeaks raised doubts in the minds of people who were inclined to vote for me and got scared off."

Axelrod called the 2016 race a "miserable slog" and said nobody in America wants to relive it "except the combatants who keep going back to it."

"She has a legitimate beef because Comey's letter was instrumental I think in her defeat, so in a narrow sense she is right about it," Axelrod said.

"But Jim Comey didn't tell her not to campaign in Wisconsin after the convention. Jim Comey didn't say don't put any resources into Michigan until the final week of the campaign," he continued.

"And one of the things that hindered her in the campaign was a sense that she never fully was willing to take responsibility for her mistakes, particularly that server."

Axelrod then offered a piece of advice for Clinton.

"If I were her, if I were advising her, I would say, 'Don't do this. Don't go back and appear as if you're shifting responsibility.' ... She said the words 'I'm responsible,' but the — everything else suggested that she doesn't really feel that way," he said.

"And I don't think that helps her in the long run, so if I were her I would move on."

Axelrod was chief strategist for both of Barack Obama's presidential campaigns and worked in the Obama White House as a senior adviser.
Gary tax Asia to pay for black Welfare Cohn and Steve put the goyim to work Mnuchin

"Trump officials stage full-court press for tax plan"

The Trump administration on Thursday began a full-court press aimed at generating momentum for President Trump's tax reform plan.

(((...)))

The Trump administration also made efforts to rally support from influential conservatives. Mnuchin and White House economic adviser Gary Cohn on Thursday met with groups such as Americans for Prosperity (AFP), a group backed by the Republican mega-donors Charles and David Koch.

(((...)))


The White House's plan came in the form of one-page overview, and set down some significant markers, including lowering the top individual rate from 39.6 percent to 35 percent and the corporate tax rate from 35 percent to 15 percent.

(((...)))

Businesses have been excited about the prospects for tax reform since Trump was elected, and groups overall were pleased to see a plan that proposed lower rates for businesses and a move to a "territorial" system that doesn't tax U.S. companies foreign earnings.
(((...)))
We can be sure these tax proposals are going to run contrary to Jewish interests and their complicit, predatory right wing interests (of course not).
(((...)))
In fact, Gary Cohn's tax program is going to tax Asia in order to pay for American blacks ..and even to pay for all America's SSD and SSI, which America's wealthy should be paying their fair share for (either that, or have Americans come to terms with who they don't want to live with and be bothered by).
Kumiko, "A view of Brexit from Asia: Britain as a Pacific trading power in the 21st century", 6 Mar 2017:

I mean let's be real, the Americans just somehow non-ironically elected a guy who came out with a speech 120 hours ago where he advocated what? This hilarious list:

a. 54 billion more drunkenly spent on defence spending targeted at nothing,
b. 1 trillion more for infrastructure spending for inner city no-go zones which will have pitiable return on investment,
c. More o' dem social programmes for the poor baby Trayvons in Detroit who lost their jobs – despite them never having had a job – to the allegedly 'bad bad' people in Manila or 'bad bad' people in Ho Chi Minh City who are apparently 'ripping' you, because why? Because of course. Apparently according to Hunter Wallace, African-Americans are now more valuable to the Alt-Right than trade with Asian states is, so what the hell.
d. Free cash-money for Israel. Because Trump just loves Israel. Because his family is married into it. All of them will continue to studiously ignore that tendency.

So there I was, watching that mortifying clown-car of super-horrible policies unpacking itself into the international arena and I was asking – while I was drinking white rum directly from the bottle – a single question. Only one question.

"But Bernie—I mean, Trump, how are you planning to actually pay for any of this stuff, fam?"

The answer arrived shortly thereafter! The 'answer' is apparently:

a. Doubling-down on protectionist tariffs and incoherent 'buy American' sloganeering to socially reinforce it, a move which depends on the absurd and not-ever-happening idea that Asian economies will passively allow the United States to subject them to a tariff regime designed by Gary Cohn since certain commodities stocks have spiked up since 09 November 2016, and maybe if the markets reorder themselves around that, those positions can continue to grow. People can make instruments which tap into that expansion, and then people and the state itself can borrow against those instruments using some very fancy mathematical formulas to predict their performance. Detroit and other Rust Belt disaster zones will somehow magically be rebuilt, and the African-Americans will somehow crank out billions of widgets while somehow not being at all socially-dysfunctional, so that all of the big spending will totally somehow pay for itself. The formulas may or may not have documentation associated with them. The formulas may or may not even be based in any kind of rational thought. Your children can then repay the money to Goldman Sachs about 35 years from now. And all of that is to be done so that the allegedly heroic America can finally defeat the allegedly undead East Asia.

Wow, right? Really very much wow. I mean the whole Trump-style plan has literally never failed before except for like every single time ever.

I guess you could say that I disagree with the Israel-backed Trumpist manchild plan, because my geopolitical stances are all anti-Semitic in one way or another. You could say that I disagree with the Israel-backed Trumpist manchild plan because I am of course an Asian woman, which is another factor that makes me very scary and perhaps 'evil'.
Financial Samurai, "Maximum Taxable Income Amount For Social Security (FICA)"

Uncle Sam The Tax ManFICA stands for Federal Insurance Contributions Act and consists of a Social Security tax and a Medicare tax. This tax is very important for everyone to understand because so often we only think about federal tax rates and state income tax rates. The FICA tax is a big percentage of your total tax bill, especially for those making under six figures a year.

When I was making big bucks in finance, the tax bill was equally big bucks. The only saving grace was seeing my after tax paycheck increase after the maximum taxable income threshold for Social Security was breached each year. The tax amounts were jolting based on how inefficient the government was and still is with regards to spending our money.

For 2017, the maximum amount of taxable earnings for Social Security and Medicare is $127,500. In other words, an employee must pay 6.2% of any income up to $127,500 for 2017 = $7,905. But any dollar you make above $127,500 is free of the Social Security tax. Hence, a good goal for everyone is to make as much as they can over $127,500 as possible, right?

Not so fast. Given we have a progressive tax system in America with Alternative Minimum Tax (AMT) and deduction phaseouts, I've calculated that the optimal Adjusted Gross Income is roughly $250,000, +/- $50,000. At $250,000, $131,500 of the earnings is free from the 6.2% Social Security tax. Meanwhile, you still get most of your mortgage interest deduction, and only have to pay a slight amount of AMT, depending on the person. A $250,000 income is also high enough to live relatively comfortably in any part of the world.

Some might argue that the Social Security tax is regressive because it caps out at $127,500 in 2016. Why shouldn't rich people pay more? Here's the thing people might not understand. Social Security benefits cap out based on the maximum amount of Social Security tax contribution as well. It's not like someone who is making $500,000, and not having to pay the 6.2% Social Security tax on $381,500 of his earnings is getting extra benefits based off his $500,000 income. He's just getting the maximum Social Security payout amount when it comes time for him to collect based on the maximum taxable income amount he contributes.

The $500,000 income earner is already paying the highest marginal federal tax rate of 39.6% plus state taxes, if applicable.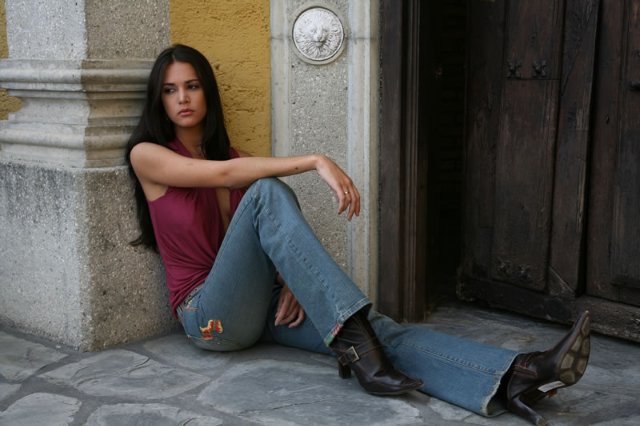 Former Miss Venezuela, Monica Spear, murdered with her boyfriend in 2014
1 Caracas, Venezuela 119.87
2 San Pedro Sula, Honduras 111.03
3 San Salvador, El Salvador 108.54
4 Acapulco, Mexico 104.73
5 Maturin, Venezuela 86.45
6 Distrito Central, Honduras 73.51
7 Valencia, Venezuela 72.31
8 Palmira, Colombia 70.88
9 Cape Town, South Africa 65.53
10 Cali, Colombia 64.27
11 Ciudad Guayana, Venezuela 62.33
12 Fortaleza, Brazil 60.77
13 Natal, Brazil 60.66
14 Salvador, Brazil 60.63
15 St. Louis, U.S.A. 59.23
16 Joao Pessoa, Brazil 58.4
17 Culiacan, Mexico 56.09
18 Maceio, Brazil 55.63
19 Baltimore, U.S.A. 54.98
20 Barquisimeto, Venezuela 54.96
New Observer, "Race and Crime: The Most Dangerous Cities in the World", 24 April 2017:

The new list of the 50 most dangerous cities, compiled from official government policing figures, has been published on the Canadian-based Worldatlas news service, and shows that the worst crime rates appear in the cities with the largest racially mixed populations.

Eight of the 50 most dangerous cities—including the top ranked one—are in Venezuela, two are in Honduras, one is in El Salvador, five are in Mexico, three are in Colombia, four are in South Africa, one in Jamaica, 21 in Brazil, four in the USA, and one in Guatemala.

According to the figures, Caracas, Venezuela, has risen to the number one spot with 119.87 murders per 100,000. That city surged ahead of San Pedro Sula in Honduras, which formerly held top place with 171.2 murders per 100,000 people in 2015 (this rate has since dropped to 111.03 in 2016).

The clear link between race and crime has been highlighted once again with the release of the 2016 rankings of the world's most dangerous cities—and the fact that every single one of them, including those in the U.S.—have majority nonwhite populations.

The report said that "some of the factors that may be to blame" for the murder rates that measure over 100 include illegal drug distribution, extensive poverty, and gangs.

For example, a rise in mass killings and escalating violence between gang members has resulted in the murder rate of San Salvador practically doubling in a year from 61.21 to 108.54, allowing it to take the third spot.

August was the most violent month in San Salvador, with more than 900 killings, including an unprecedented 52 deaths registered in a single day.

The other two cities that complete the top five most dangerous places in the world are Acapulco, Mexico and Maturin, Venezuela.

Four cities in the United States have a place among the top 50 most dangerous cities in the world (on the basis of murder per capita statistics). St. Louis ranks 15th on the list with a murder rate of 59.23 per 100,000 inhabitants, a rise from 2015's rate of 49.93, making it the most dangerous urban area in the country.

The city is also present in rankings based on considerations for other crimes—the Missouri city has a burglary rate of 606.9 per 100,000 and an aggravated assault rate of 317.7 per 100,000. This has led many to the conclusion that St. Louis is the most dangerous city in the U.S.

Also of note is Baltimore, Maryland's position on the list. In 2015, it was ranked 40th with a murder rate of 33.92. For 2016, however, it rose to 19th with a murder rate of 54.98 per 100,000 people.

Detroit is the third city included in the 2016 ranking of the world's most dangerous cities in terms of murder rates. With its 43.89 murders per 100,000 people, it is a bit further down the list than St. Louis, but is still classified a dangerous place. Factoring in all violent crime Detroit tops the list of the most dangerous cities in the United States.

Although Chicago is often cited as the most dangerous urban area in the United States, even with a near record-breaking 762 murders in 2016, the murder rate remains at 28.2, making its position fall further on the list.

New Orleans falls further down with 41.44 murders per 100,000 residents a year.

The most dangerous cities in the world, as listed according to ranking, name, and murder rate per 100,000, are as follows:

1 Caracas, Venezuela 119.87
2 San Pedro Sula, Honduras 111.03
3 San Salvador, El Salvador 108.54
4 Acapulco, Mexico 104.73
5 Maturin, Venezuela 86.45
RevealNews, "Trump no longer appears sympathetic to student debtors", by Lance Willams, 14 April 2017:

On the campaign trail, Donald Trump said he sympathized with America's 44 million student debtors and vowed to make their burdens easier.

The federal government should not be profiteering on the interest students pay on their federal loans, candidate Trump declared. (The U.S. will reap $66 billion in profit from student loans issued between 2007 and 2012, the Government Accounting Office says.)

Trump also promised to ensure that debt loads would be limited by students' ability to repay. Student loans shouldn't be "an albatross" hung for life around their necks, he said.

But since the election, the president has been quiet on student debt. And two recent moves suggest the administration is headed in the opposite direction, helping the student loan industry at the expense of borrowers.

The most recent move came Tuesday, when Education Secretary Betsy DeVos scrapped a set of rules intended to shield borrowers from some of the worst abuses of the student debt collection industry.

Today, America's student debt load is upward of $1.3 trillion – more than the nation's credit card debt. As an investigation by Reveal from The Center for Investigative Reporting concluded last year, student loans have become the worst kind of debt for Americans – and the best kind for banks and debt collectors.
...he gets the wrong answer, of course. Garbage in means garbage out:
Emile Bruneau recently invited Muslim students and staff at the University of Pennsylvania to help him figure out one of the most pressing questions of our time: How can we stop despising each other?
Bruneau wanted to know more about what kind of arguments effectively combat common prejudices: that Muslims are terrorists, that they don't want to assimilate, that they are intolerant and hate American freedom. Liberals often believe that Muslim women are oppressed. He enlisted members of the Muslim Students Association to look for videos they thought might prove persuasive. He thought firsthand experience with discrimination might be helpful. (He's also working with former white nationalists.) He was looking, he told them, for "individualized psychological medicine."
What worked best was a "very cerebral" video from Al Jazeera in which a Muslim woman said blaming all Muslims for terrorism was like blaming all Christians for the actions of Westboro Baptist Church or the KKK.
The question to ask is not, "how can we bridge our divides and induce Abrahamic religions and peoples to accept one another?"
It is rather to ask, "how can we disabuse people of Abrahamic religion and its universal imperialism in order to defend ethno-nationalism and human ecology against it; and failing completion of that task, contain its extant effects on people; keep our sane interests from being affected by its intransigent elements and lingering influences?"
Communicology is a fascinating and eminently useful discipline that we will be applying here at MR - correctly, unlike this effort from the Annenberg school. Nevertheless, there are some interesting take-away propositions here - notably, that Americans are low information decision makers, therefore equipping them with particularly helpful analogies for them to rationalize their coming to a position we like for them (in our case, we would want them to come to a natural and healthy ethnonationalist position for them and their people) is liable to work better than emotional appeals, despite a commonly ascribed-to school of thought which holds emotions to be the effective means to that end.
Philly.com, "Penn professor uses science to bridge the political divide", 2 April 2017:


Emile Bruneau studies conflict between groups and how to combat prejudice at the University of Pennsylvania's Annenberg School of Communication.

Emile Bruneau recently invited Muslim students and staff at the University of Pennsylvania to help him figure out one of the most pressing questions of our time: How can we stop despising each other?

Muslims and Christians may have been the groups he had in mind that day, but Bruneau, a child of California hippies who took an unusual route to Penn's Annenberg School for Communication, ultimately has broader goals in mind. What if there is a psychological key that could defuse the animosity between hate-filled groups around the globe? That includes U.S. Republicans and Democrats, who, his research has found, are almost as alienated from one another as Palestinians and Israelis. The only difference, he said, "is that we're not actually killing each other."

Most of us think the antidote to hate and close-mindedness is emotional. But, so far, Bruneau's research shows that the way to the mind is not necessarily through the heart. In fact, he believes, the way to the heart is through the mind.

Bruneau wanted to know more about what kind of arguments effectively combat common prejudices: that Muslims are terrorists, that they don't want to assimilate, that they are intolerant and hate American freedom. Liberals often believe that Muslim women are oppressed. He enlisted members of the Muslim Students Association to look for videos they thought might prove persuasive. He thought firsthand experience with discrimination might be helpful. (He's also working with former white nationalists.) He was looking, he told them, for "individualized psychological medicine."
At "Killer Culture" Peter Quiggins (Tierney) has put together this very caring and painstaking compilation of native Britons killed by migrant peoples, murders which have not received a fraction of the attention that the rare instance of a murder of a black, Steve Lawrence, by native Britons, has received. It is a quibble compared to this travesty that Quiggins addresses, but something to note nevertheless, that entitling the piece "Diversity Kills!" is a bit of mistake. Just like arguing "against equality" is bad tact, arguing against "diversity" is a trick that the YKW have set up deliberately because by default, under the powers that be, you are arguing for integration - the last thing that we'd want. Diversity should not be argued against at this point, the circumstances being what they are, with massive immigrant populations among, or in close proximity to ours not going away any time soon; in some cases, never - and all the more reason to take the cause of diversity for ourselves. However, his subtitle is quite fine stand alone: Britons murdered in Britain since the death of Stephen Lawrence: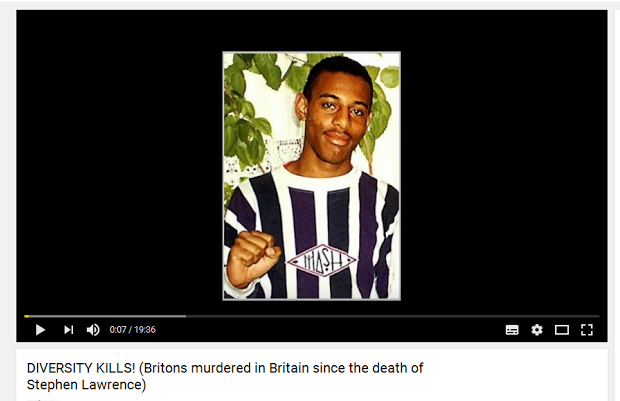 Stephen Lawrence has been mentioned over 2,000 times in Parliament.
MR carries great articles regarding the Stephen Lawrence case: A Nation Rejoices at last! - by Dan Dare; More Saint Stephenism on the way - by Guessedworker; The Crusade Against Discrimination in Britain - by Guessedworker; No Native Voices - by Guessedworker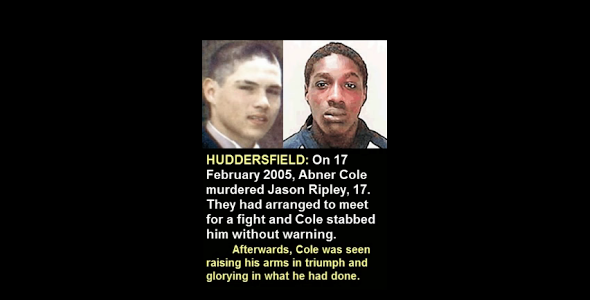 (Britons murdered in Britain since the death of Stephen Lawrence)