Majorityrights News > Category: Social liberalism
At "Killer Culture" Peter Quiggins (Tierney) has put together this very caring and painstaking compilation of native Britons killed by migrant peoples, murders which have not received a fraction of the attention that the rare instance of a murder of a black, Steve Lawrence, by native Britons, has received. It is a quibble compared to this travesty that Quiggins addresses, but something to note nevertheless, that entitling the piece "Diversity Kills!" is a bit of mistake. Just like arguing "against equality" is bad tact, arguing against "diversity" is a trick that the YKW have set up deliberately because by default, under the powers that be, you are arguing for integration - the last thing that we'd want. Diversity should not be argued against at this point, the circumstances being what they are, with massive immigrant populations among, or in close proximity to ours not going away any time soon; in some cases, never - and all the more reason to take the cause of diversity for ourselves. However, his subtitle is quite fine stand alone: Britons murdered in Britain since the death of Stephen Lawrence: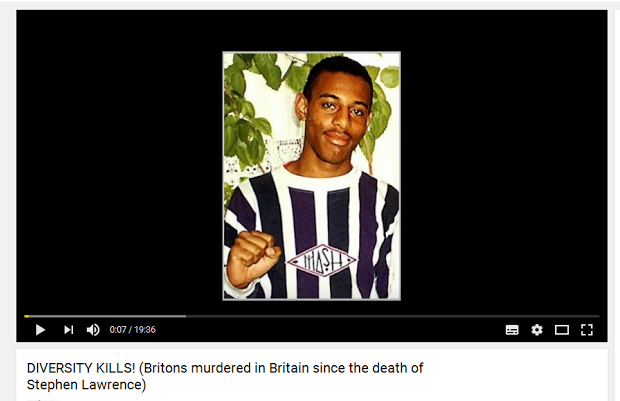 Stephen Lawrence has been mentioned over 2,000 times in Parliament.
MR carries great articles regarding the Stephen Lawrence case: A Nation Rejoices at last! - by Dan Dare; More Saint Stephenism on the way - by Guessedworker; The Crusade Against Discrimination in Britain - by Guessedworker; No Native Voices - by Guessedworker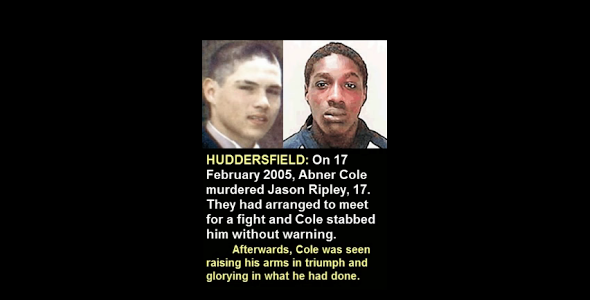 (Britons murdered in Britain since the death of Stephen Lawrence)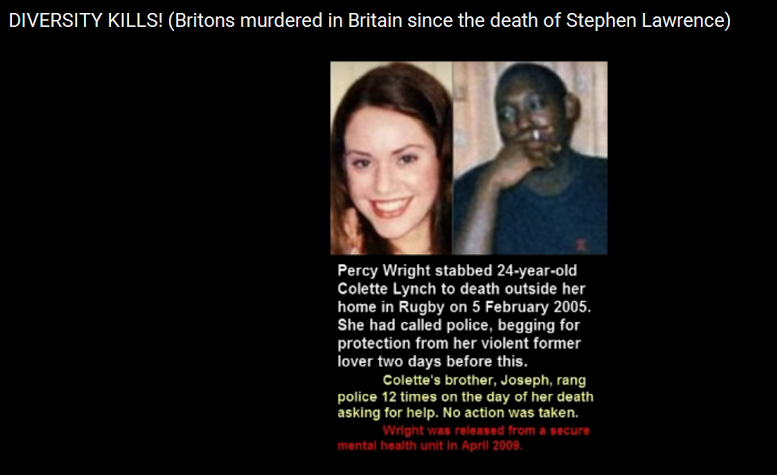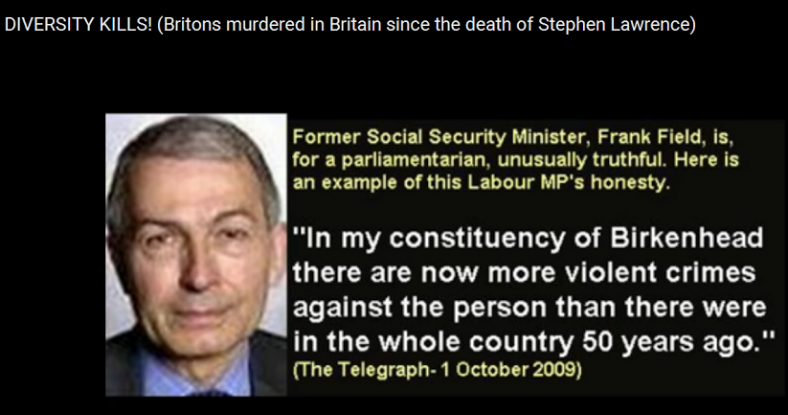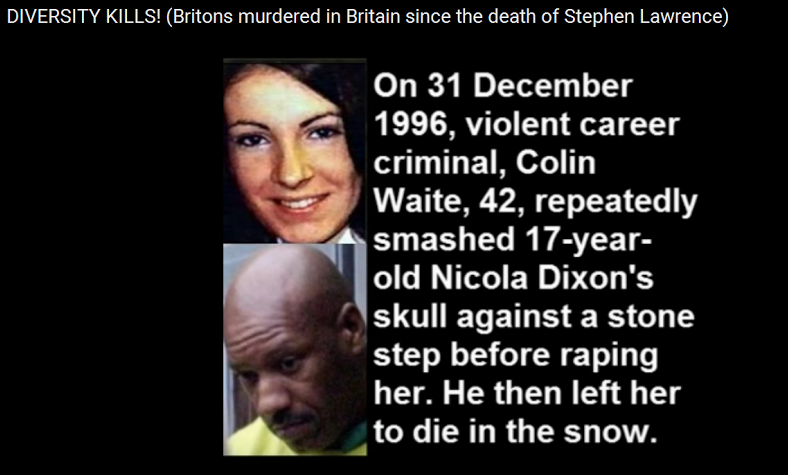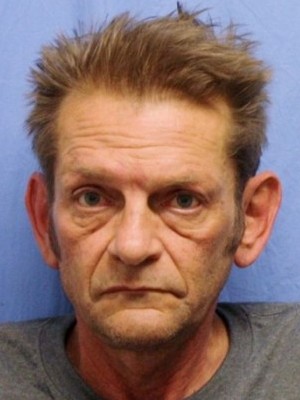 Adam W. Purinton: It's too late to instruct him on Schmittian lines of proper friend/enemy distinction.
Denver Post, "He yelled 'Get out of my country,' witnesses say, and then shot 2 men from India, killing one", 24 Feb 2017:

A 51-year-old man faces first-degree murder charges after shooting three men in an Olathe, Kan., bar Wednesday night, police say, reportedly telling two of them, local Garmin engineers from India, to "get out of my country."

One of the Indian men, Srinivas Kuchibhotla, 32, died in the hospital later from his gunshot wounds.

Authorities would not classify the shooting as a hate crime, but federal law enforcement officials said Thursday they are investigating with local police to determine if it was "bias motivated."

Adam W. Purinton, 51, of Olathe, was also charged with two counts of attempted first-degree murder for shooting two other patrons at Austin's Bar and Grill: Alok Madasani, 32, of Overland Park, Kan. and 24-year-old Ian Grillot, who tried to intervene.

Madasani had been released from a hospital Thursday and Grillot continued to recover.

Witnesses told the Kansas City Star and The Washington Post that Purinton was thought to have been kicked out the bar Wednesday night before the shooting took place.

"He seemed kind of distraught," Garret Bohnen, a regular at Austin's who was there that night told The Post in an interview. "He started drinking pretty fast."
Denver Post, "Some witnesses say Kansas shooting was racially motivated", 24 Feb 2017:

A bartender at Austins Bar and Grill in Olathe, Kansas, said that Adam Purinton used "racial slurs" before he started shooting on Wednesday night as patrons were watching the University of Kansas-TCU basketball game on television.

Srinivas Kuchibhotla, 32, died at an area hospital, police said. Alok Madasani, 32, and Ian Grillot, 24, were hospitalized and are in stable condition, they said. The Linkedin accounts for Kuchibhotla and Madasani say that they were engineers working at GPS-maker Garmin and had studied in India.
A whole bar in cuck attendance to the coddled black American basketball player but Adam W. Purinton decides to take his final stand to try to kill two or three people he thought were Middle Eastern - "terrorists hanging out in the bar? routing for the wrong team of black athletes?" or, was Purington "drawing the line", and saying "damn it! I'm not having those sand-Negroes supporting Negro ball too!" Not likely. Nor is it likely that Purinton was taking the H1B Visa angle into account, since his rage was directed toward people he took to be Middle Eastern and for their Middle Easternness and its imposed displacement of White Americans; not for any alleged affirmative action or salary undercutting importation of Indians whose nepotism would further exacerbate the displacement of White IT specialists.
This serves to illustrate that not only do many would-be White Nationalists need to learn to sublimate their grievances better, but need to do that in line with becoming MUCH more articulate about friend / enemy distinctions - who is who and what is what.
The crusade against racial discrimination and categorization of peoples is much to blame in keeping people inarticulate about proper friend / enemy distinctions. The only "consolation" in this instance is that one White guy used the "non-discrimination" principle to try to come to the aid of two people, Indians, who should be in the friend category.
Ibid, Denver Post, "He yelled 'Get out of my country!", February 24, 2017:

He reportedly came back into the bar and hurled racial slurs at the two Indian men, including comments that suggested he thought they were of Middle Eastern descent. When he started firing shots, Grillot, a regular at the bar whom Bohnen called "everyone's friend," intervened.
AFF, "Breaking News, 1 Dead, Three Shot, Including Marine", 24 Feb 2017:


Srinivas Kuchibhotla (center), 32, died at a hospital, while 32-year-old Alok Madasani (left) and 24-year-old Ian Grillot (right) are hospitalized in stable condition, police said.

According to Local News KCTV 5.

Grillot said in an interview from his hospital bed that when the gunfire started, he hid until nine shots had been fired and he thought the suspect's gun magazine was empty.

"I got up and proceeded to chase him down, try to subdue him," Grillot said in a video from the University of Kansas Health System. "I got behind him and he turned around and fired a round at me."

Grillot said that the bullet went through his hand and into his chest, just missing a major artery.

"It's not about where (the victim) was from or his ethnicity," Grillot said. "We're all humans, so I just did what was right to do."
Jerusalem Post, 27 Jan 2017:

"Meet the top Jewish officials in the Trump Administration"

American Jews are watching the beginning of Donald Trump's presidency with both fear and hope. Many have expressed worries about some of his supporters' ties to the so-called "alt-right" movement, whose followers traffic variously in white nationalism, anti-immigration sentiment, anti-Semitism and a disdain for "political correctness." Those fears intensified when Trump named as his chief strategist Stephen Bannon, the former chairman of Breitbart News, a site Bannon once referred to as a "platform" of the alt-right. Trump's strongly conservative Cabinet picks also back policies on health care, the environment, abortion and civil rights often diametrically opposed to the views of most Jewish voters.

Yet others have praised Trump's stance on Israel and his nomination of David Friedman, a bankruptcy lawyer who supports West Bank settlement construction and has expressed doubts about the two-state solution, as US ambassador to Israel. Trump won 24% of the Jewish vote, with especially strong support in the Orthodox community.


(Trump: "We have to protect Israel")


Here is a look at the president's Jewish advisers who will be helping to shape US policy for the next four years.


Jared Kushner

Trump's Orthodox son-in law is serving as a senior adviser to the president. Kushner, the 36-year-old scion of a prominent real estate family from New Jersey, will not receive a salary and will focus on the Middle East and Israel as well as partnerships with the private sector and free trade, according to The New York Times. A day before his appointment was announced, Kushner said he would step down from his role as CEO of his family firm, Kushner Properties.

Kushner, who married Trump's daughter Ivanka in 2009, played a crucial role in the president's campaign, especially on Israel. He worked on Trump's speech to the AIPAC annual policy conference that earned the real estate mogul a standing ovation, and helped plan a trip to Israel for his father-in-law in 2016 (Trump canceled the trip after Prime Minister Benjamin Netanyahu slammed his call to ban Muslim immigration to the United States).

Trump appears to be smitten with Kushner, often referring to his "fantastic" son-in-law when boasting of his pro-Israel credentials.

Kushner may have become a household name during the campaign, but he's no stranger to the limelight. In 2006, at 25, he bought the New York Observer newspaper. Two years later he became CEO of Kushner Properties, four years after his father was sent to jail for tax evasion, illegal campaign donations and witness tampering. In 2015, Fortune named Kushner to its 40 Under 40 list, an "annual ranking of the most influential young people in business."


Stephen Miller

Trump named Miller, who has played a crucial role in his campaign by writing speeches and warming up crowds at rallies, as senior adviser for policy.

Miller, who has described himself as "a practicing Jew," joined the Trump campaign in early 2016, quickly rising through the ranks to become "one of the most important people in the campaign," as Trump's campaign manager told The Wall Street Journal.

Previously the 31-year-old worked for seven years as an aide to Trump's choice for attorney general, Sen. Jeff Sessions, R-Ala., helping the lawmaker draft materials to kill a bipartisan Senate immigration reform bill. Some of Sessions' arguments are similar to the harsh and often controversial statements by Trump on the issue, such as calling for building a wall on the Mexican border and banning Muslim immigration to the US.

Though Miller grew up in a liberal Jewish home in Southern California, he was drawn to conservative causes early. As a high school student he wrote a letter to the editor of a local paper in which he slammed his school for providing free condoms to students and for making announcements both in English and Spanish, among other things.


Carl Icahn

Icahn, a businessman and investor, is serving as a special adviser on regulatory reform issues. He is working as a private citizen rather than a federal employee or special government employee.

An early supporter of Trump's candidacy, Icahn, 80, is the founder of Icahn Enterprises, a diversified conglomerate based in New York City formerly known as American Real Estate Partners. He has also held substantial or controlling positions in numerous American companies over the years, including RJR Nabisco, Texaco, Philips Petroleum, Western Union, Gulf & Western, Viacom, Revlon, Time Warner, Motorola, Chesapeake Energy, Dell, Netflix, Apple and eBay.

Icahn is a major giver to Mount Sinai hospital in New York City, among other philanthropic endeavors. In 2012, he donated $200 million to the renamed Icahn School of Medicine there.

In addition, Icahn established seven Icahn Charter Schools in the Bronx borough of New York.


Steven Mnuchin

Trump picked Mnuchin, a former Goldman Sachs executive who worked as Trump's national finance chairman during the campaign, to serve as Treasury secretary.

Trump and Mnuchin have been friends for 15 years, and prior to being in charge of Trump's campaign finances, Mnuchin, 54, served as an adviser. Part of what The New York Times describes as one of Manhattan's "most influential families," Mnuchin and his father — the prominent art dealer Robert Mnuchin — both became wealthy working at Goldman Sachs. The younger Mnuchin also co-founded the entertainment company RatPac-Dune Entertainment, which has worked on such Hollywood hits as "Avatar" and "Black Swan."

Some saw Trump teaming up with Mnuchin as unusual, considering that the real-estate mogul had consistently bashed Goldman Sachs during his campaign — but it doesn't seem to have hindered a good working relationship.


Boris Epshteyn

Epshteyn, a Republican political strategist who appeared as a Trump surrogate on TV, is working as a special assistant to the president. Epshteyn, who is in his mid-30s, also is serving as assistant communications director for surrogate operations.

A New York-based investment banker and finance attorney, Epshteyn was a communications aide for Sen. John McCain's presidential campaign in 2008, focusing his efforts on the Arizona senator's running mate, then-Alaska Gov. Sarah Palin.

He defended Trump on major TV networks over 100 times, according to The New York Times. TV hosts have described Epshteyn, who moved to the United States from his native Moscow in 1993, as "very combative" and "abrasive."

In 2014, he was charged with misdemeanor assault after being involved in a bar tussle. The charge was dropped after Epshteyn agreed to undergo anger management training and perform community service.


Gary Cohn

Cohn, the outgoing president and chief operating officer at Goldman Sachs, heads the White House National Economic Council. At Goldman Sachs, where he had worked since 1990, Cohn answered to CEO Lloyd Blankfein and was considered a strong candidate to lead the bank.

The 56-year-old father of three has a reputation for abrasiveness, but also for getting things done, according to a Wall Street Journal profile last year. In a 2014 New York Times op-ed, Goldman Sachs executive Greg Smith wrote on the day he resigned that Blankfein and Cohn were responsible for a "decline in the firm's moral fiber" that placed its interests above those of its clients.

Cohn, a Cleveland native, in 2009 funded the Cohn Jewish Student Center at Kent State University named for his parents.

Success wasn't always obvious for Cohn, whose struggle with dyslexia made school difficult for him. But the Goldman Sachs banker, who was featured in a book on underdogs by writer Malcolm Gladwell, told the author that his learning disability also taught him how to deal with failure and that "I wouldn't be where I am today without my dyslexia."
BBC, "Theresa May: UK will be a global leader on trade", 19 Jan 2017:

Theresa May has told leaders at the World Economic Forum in Davos that the UK will be a "world leader" on trade. But the prime minister also warned that inequality blamed on globalisation was aiding the "politics of division". Her speech to business leaders and politicians in Switzerland comes after EU leaders said a post-Brexit trade deal with the UK would be "difficult". The European Commissioner for Economic Affairs, Pierre Moscovici, said Brexit would be bad for the UK and the EU.

EU Commissioner for Economic & Financial Affairs, France's Mr Moscovici, told BBC that Brexit was not a positive move.
Pierre Moscovici (French pronunciation: ​[piɛʁ.mɔs.kɔ.vi.si]; born September 16, 1957) is a French politician currently serving as the European Commissioner for Economic and Financial Affairs, Taxation and Customs. Previously he served as a senior French politician, as Minister of Finance from 2012 to 2014 and as Minister for European Affairs between 1997 and 2002.

Previously a member of the Trotskyist group the Revolutionary Communist League, Moscovici joined the French Socialist Party (PS) in 1984 and has since been a member of the Departmental Council of Doubs and the French and European Parliaments.

Early life and education

Born in Paris, he is the son of the influential Romanian-Jewish social psychologist Serge Moscovici and of the Polish-Jewish psychoanalyst Marie Bromberg-Moscovici.[1]

In the meantime, former UKIP treasurer, Andrew Reid, seems to have secured something out of the deal:
Oxford Mail, "Villagers in Dorchester-on-Thames, South Oxfordshire, are battling former UKIP treasurer and city lawyer Andrew Reid", 19 Jan 2017:

VILLAGERS are fighting for freedom after a former UKIP treasurer a bought up vast swathes of beloved countryside and started fencing it off. Residents in Dorchester-on-Thames were shocked when city lawyer Andrew Reid bought the 845-acre Bishop's Court Farm for £11m last year and started putting up barbed wire fences around fields where families have played and picnicked for generations.

The rolling patchwork of pastures, in the shadow of Wittenham Clumps hill on the banks of the Thames, includes the famous meadow by Day's Lock where the World Pooh Sticks Championships were held for more than 30 years.

The previous owner of Bishop's Court Farm, Anne Bowditch, had always been happy for villagers and visitors to tramp across her meadows, but she passed away in September 2015.

Mr Reid, senior partner at RMPI solicitors, bought the property last year through a company called Vision Residences (2) LLP.

The first many villagers knew about it was when spiked fences started shooting up across the fields in October.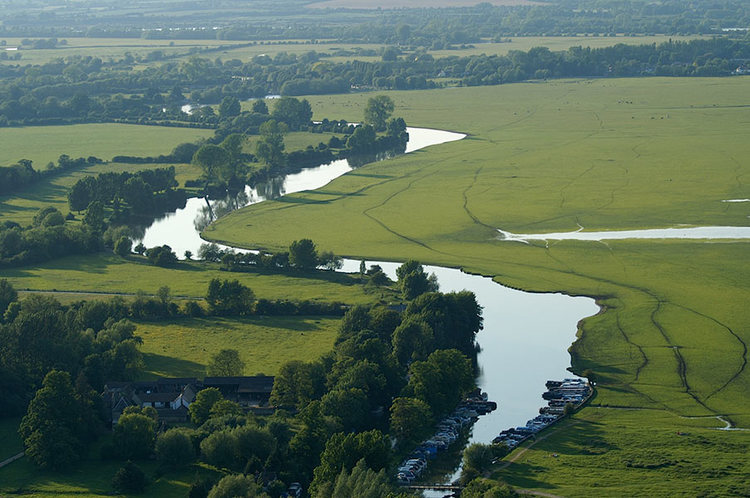 A commentor on the article noted: "There was a famous photo taken in these fields years ago that was used in a genius plot by the British in WW2 to deceive the Germans (remember the floating "airman" who had invasion plans in his jacket). A photo of him with his "sweetheart" was planted on him - that photo was taken on Day's Meadow."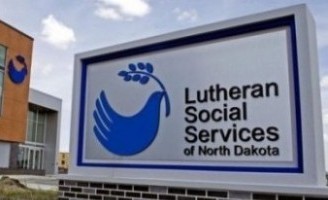 TNO, "Lutherans Pushing Invaders on North Dakota", 18 Jan 2017:

The Lutheran Social Services of North Dakota (LSSND) has been named as the group primarily responsible for pushing hundreds of nonwhite invaders pretending to be refugees into the state of North Dakota.

The LSSND resettled 558 "refugees" in the fiscal year 2016, which ended Sept. 30. Of those, 372 went to Fargo, 106 to Grand Forks, 50 to Bismarck, and eight to West Fargo. In fiscal year 2017, the group has projected it will resettle 315 refugees in the Fargo area, 110 in Grand Forks, and 50 in Bismarck.

The LSSND website says that as the "state refugee coordinator appointed by the North Dakota Department of Human Services, Lutheran Social Services of North Dakota" they "welcome about 400 refugees each year" who are "resettled in Fargo, West Fargo, Grand Forks, and Bismarck," and in total have "resettled" 7,600 "refugees" in those cities.

The LSSND "secures an apartment for the [refugee] family, provides deposit and first month's rent, basic furnishings, clothing, and a two week supply of food; provides assistance in applying for Social Security cards, registering adults and children in English Language Learning classes and public education programs; sets up medical appointments and assists in applying for other support services;" and "prepares a self-sufficiency plan together with client and employment specialist. Assists client in identifying and removing barriers to success."

The LSSND website says that it is supported by the Lutheran Services in America (LSA), the Lutheran Church Missouri Synod, and the Evangelical Lutheran Church in America.

Related Story: "Welcome to Leith" - A Review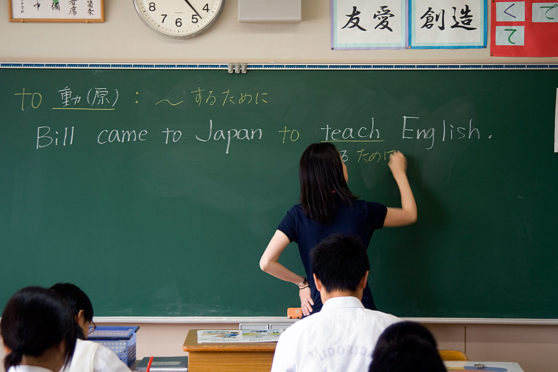 A couple of weeks ago (((Steve Sailer))) hypothesized in the Taki's Magazine article, "Choose Your Words Wisely" (4 Jan 2017), that right-wing populist nationalism was taking off in western countries NOT because of, say, any nefarious orchestration by Russian Jews, but rather perhaps because western elites, in their white, self destructive, integrationist madness all share the same lingua franca - English - and are therefore more easily seduced into eachother's madness.
One reason it's happening over much of the planet is because the various establishment elites have become so homogenous in their ideology, unconsciously egging each other on into more extremism. For example, after the normally cautious Angela Merkel made her historic refugee blunder in 2015, Hillary Clinton repeatedly endorsed Merkel's foolhardiness, even as the German leader herself came to regret her imprudence.

But the corporate press has been no more aware of its own drift toward anti-border fanaticism than a fish notices it's wet. Thus, the American establishment's increasingly comic conspiracy theory blaming its political failings on a nefarious Kremlin plot. After all, what else could explain why voters did not respond appropriately to the media's furious instructions to elect Hillary besides Muscovite mind-control rays?

A sensible exception has been Fareed Zakaria, who pointed out last month:

The one common factor present everywhere, however, is immigration. In fact, one statistical analysis of EU countries found that more immigrants invariably means more populists. One way to test this theory is to note that countries without large-scale immigration, such as Japan, have not seen the same rise of right-wing populism.

That raises the question of why Japan's ruling class didn't feel the necessity of going down the same mass-immigration path as did so many other advanced countries: Why is Japan such an exception?

"The coming global monoculture of English could be highly productive…until it's not."

One reason is that Japan isn't a white country, so it's immune to white guilt. Sure, the Japanese abused other East Asians 1931– 45, but that was in the name of organizing against white colonialism. So hassling Japan isn't a high priority like it is for Germany.

Another reason is that Japan is linguistically quite isolated from the growing worldwide dominance of the English language.

If elites unthinkingly think alike, one reason could be because they increasingly share a language: English. Across much of the world, English is becoming the lingua franca. ...
TNO, "US Black/Jewish Alliance—But Not in Israel", 17 Jan 2017:

The Jewish supremacist "Foundation for Ethnic Understanding" and the Anti-Defamation League have called for a new alliance with blacks against Donald Trump—but in Israel, which both organizations support, black "refugees" are locked up and deported in order to preserve the "Jewish nature of the state."

According to a report in the Jewish Forward newspaper ("Why Jews Must Fight for the Civil Rights of Muslims," January 9, 2017), Rabbi Marc Schneier, the president of the Foundation for Ethnic Understanding, said that:

"As we celebrate the birthday of Martin Luther King Jr., American Jews should reflect anew upon the epic struggle he led to free African-Americans from the shackles of bigotry and take pride in the singular role played by the Jewish community in support of King and African-Americans."

Rabbi Schneier continued by saying that

"As we await the advent of the new Trump administration, it is more important than ever for our community to reconnect with that uplifting chapter in American history half a century ago," and that to this end, "American Jews in 2017 must resolve that we will continue to speak out openly and assertively in support of the principle that Americans of all faiths and ethnicities — including Muslim Americans — must be accorded full civil rights and religious freedom as guaranteed by the U.S. Constitution and Bill of Rights."

Finally, Rabbi Schneier says that in "recent weeks, many rabbis and Jewish leaders have vowed that if the new administration institutes a Muslim registry, they themselves will be among the first to sign up for it."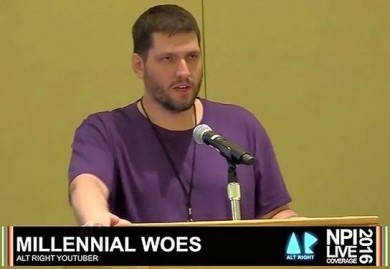 Mirror, 9 Jan 2017: "Racist vlogger who became global YouTube sensation unmasked"
...etc., so the headline and the hit piece reads.
On 5 June '15, Millennial Woes came to Majority Rights and left a comment * insisting that his link be removed from this site because I, DanielS, would not accept his friend, The Truth Will Live, a.k.a. (((Ruth))), as a part of our struggle, let alone as having a place to define our terms. I consider his position in her regard to have been naive at best, but probably more like an unsavory deal with the tentosphere. I really don't approve of this defense of the Jewish tent of the tentosphere. In addition, his going along with the Alt-Right's attribution of "THE Left" as the enemy is unacceptable; finally, he is annoying in coupling this attempt to join the Alt-Right in muting our platform, while perhaps garnering some of our ideas and auguring to misdirect them.
Even so, the doxing and smearing of him by a purportedly objective news source, The Mirror, is way out of line. Even I don't think he is remotely that bad or that he deserves that. But then again, beware the right, Alt-Right too - it's an unstable arrangement - the right has come back to bite countless adherents and those with misfortune to find themselves on the other side of their reactions over the years.
* The Millennial Woes comment that I am referring-to comes as the second in a series of three comments dated 3 - 5 June 2015, viz., #6, #14 and #17 and occurs within the post called "The Lies Will Try To Live But They're Not White, They're Jewish."
Posted by Millennial Woes on Wed, 03 Jun 2015 12:27 | #6

Ruth, who has the channel "The Truth Will Live", is a close friend of mine. She and I speak regularly about the key issues of the alt-right, including the JQ, and she is on-board with all of it. In particular, residing in a Somali-heavy area of the US, she has to deal with their shit just like the rest of us do, and she hates it and opposes immigration from the Third World as wholeheartedly as any of us do.

To repeat, she is a close friend of mine and I know that she is a good, kind, decent person. I think it is wrong of you to besmirch her unless you have some evidence that she is a fake.

PS. And no, she didn't ask me to write this post! AFAIK she doesn't even know about this article.

Posted by Millennial Woes on Fri, 05 Jun 2015 11:41 | # 14

DanielS,

I understand your position, and I do understand the danger. However, I cannot stand by as my close friends are bad-mouthed when they have done nothing wrong whatsoever. (Note that you conflate Ruth's statements with Rachel Haywire's, when they are two very different people.)

Though I am grateful to your site for linking to my channel this last year or so, I ask you to remove that hyperlink now. I do not want to be associated with a site, however worthy it might be, that insults and dismisses my own friends.

Thank you, MW.

Posted by Millennial Woes on Fri, 05 Jun 2015 20:26 | # 17

DanielS "One extreme is to do the Christian services bit, helping Africans to no end. The other is to not care." She says it is wrong and extreme because they cannot take care of themselves well enough and it is the White man's burden to help them.

This golden rule is one of the most Jewy things imposed on Whites from the Bible.

MW: That's very strange, because it was I, a non-Jewish, non-religious, British-native white guy, who introduced Ruth to the idea that the White Man's Burden is a real thing - having arrived at this belief myself without any help, Jewish or otherwise. I came up with it, of my own volition, based on my own observations of my (white, non-Jewish, non-religious) people.

DanielS If you are that defensive of these women then we would view your link as a bum steer anyway.

MW: I don't even know what that phrase means. All I'm asking for is decency. Without a shred of evidence, you are ascribing a calculating, deceitful nature to a woman who simply doesn't have such a nature. If defending her makes me "defensive," so be it.
Millennial Woes argues that I conflate Ruth and Rachel Haywire, but I do not. In fact, my position with regard to Ruth was developed with interviews of her separately. Nor was I picking on her without evidence or for trivial reasons - it is most important to separate White advocacy from her sort of influence. For the record, I did not conflate Ruth's position with Rachel's: Ruth wanted to define the left for us, to encourage Abrahamism, she said that she believes in "the White man's burden" (that we owe help to Africans); and in the end she would pursue an agenda to have us treat Jews as a part of our cause, having kindred issues and concern for Western culture. But for a myriad of reasons, it is critical that there be White advocacy platforms free of Jewish influence (active influence, in particular), however benign it may appear (and the reason to discriminate against this one (((Ruth's positions))) wasn't really particularly hard to discern).