Majorityrights News > Category: Russian Politics
The Hill, "Russia recognizes Jerusalem as Israel's capital", 6 April 2017:

Russia on Thursday publicly recognized West Jerusalem as the capital city of Israel.

The announcement was made in a statement by Russia's Ministry of Foreign Affairs that addressed the Palestinian-Israeli conflict.

In the statement, Moscow reaffirmed "support for the two-state solution" while acknowledging that East Jerusalem should be the capital of the future Palestinian state.

"We reaffirm our commitment to the UN-approved principles for a Palestinian-Israeli settlement, which include the status of East Jerusalem as the capital of the future Palestinian state," the ministry said.

"At the same time, we must state that in this context we view West Jerusalem as the capital of Israel."

Moscow's announcement comes as the new U.S. administration is considering moving the U.S. embassy from Tel Aviv to Jerusalem, thereby recognizing the city as Israel's capital.

Israel declared Jerusalem its capital in 1950, but Russia is the first nation to recognize it as such, according to The Jerusalem Post.

Long-standing U.S. policy has called for the status of Jerusalem to be resolved by the Israeli-Palestinian peace process.

According to the Jerusalem Post, Russia is currently not planning on moving its embassy to the city.

In the statement, Russia maintained that a two-state solution is the best policy for the achieving peace in the region and pledged to focus on ensuring access to Jerusalem "for all believers."

"Moscow reaffirms its support for the two-state solution as an optimal option that meets the national interests of the Palestinian and Israeli people, both of whom have friendly relations with Russia, and the interests of all other countries in the region and the international community as a whole," the ministry said.

"Russia will continue to provide assistance to the achievement of Israeli-Palestinian agreements. We will focus on ensuring free access to Jerusalem's holy places for all believers."
Related:

Pinchas Goldschmidt, Chief Rabbi of Moscow, President of the Conference of European Rabbis, the representative of the Russian Jewish community politically as well: Jews are fighting alongside their Muslim brothers against Old Europe.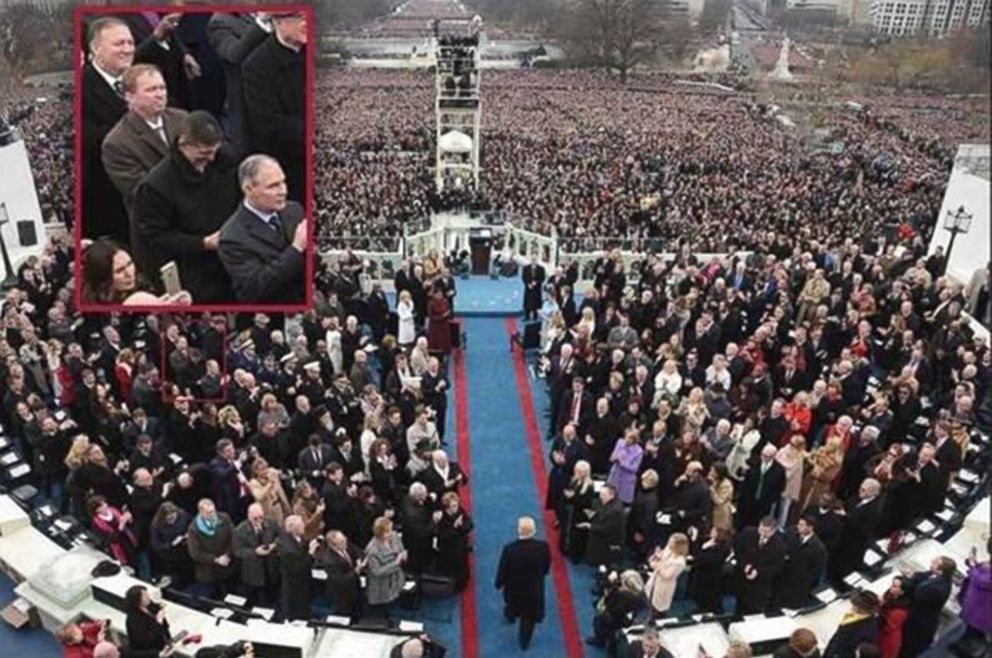 A whistleblower has told House Democrats that eleven minutes into Donald Trump's inaugural speech, National Security Advisor Michael Flynn [shown inset] was texting a former business associate to say, "we're going to rip-up those (Russian) sanctions and a lot of people are going to make a lot of money." Flynn specified that their private nuclear proposal which Flynn had lobbied for would have his support in the White House.
TampaBayTimes, "Whistleblower: Flynn texts broached nuclear plan, sanctions", 6 Dec 2017:

WASHINGTON (AP) — As Donald Trump delivered his presidential inaugural address last January, his national security adviser Michael Flynn told a former business associate in text messages that a private plan to build nuclear reactors in the Mideast was "good to go" and that U.S. sanctions hobbling the plan would soon be "ripped up," a whistleblower told congressional investigators.

The witness did not specify which sanctions Flynn was referring to in his texts. But the nuclear project that Flynn and his business associate had worked on together was stymied by U.S. financial sanctions on Russia.

The witness's account, made public Wednesday by the ranking Democrat on the House oversight committee, raises new concerns about the extent to which Flynn may have blurred his private and public interests during his brief stint inside the White House.

Trump fired Flynn in February, saying he had misled Vice President Mike Pence and others about his contacts with Russia's ambassador to the U.S. Flynn, a retired U.S. Army lieutenant general, pleaded guilty in federal court last week to one count of making false statements to the FBI and is now a cooperating witness in special counsel Robert Mueller's probe into possible coordination between Trump's campaign and Russian intermediaries during the 2016 election.

Maryland Rep. Elijah Cummings, the ranking Democrat on the Committee on Oversight and Government Reform, said Wednesday the whistleblower's allegations raise concerns that Flynn improperly aided the nuclear project after joining the White House as one of Trump's top national security officials. The project has yet to get off the ground.

Cummings detailed the whistleblower's allegations in a letter to committee chairman Trey Gowdy, R-S.C., and urged Gowdy to authorize subpoenas to Flynn and his business associates to learn more about his efforts.

In a reply late Wednesday, Gowdy said he had shared Cummings' letter with Rep. Michael Conaway, R-Texas, and Rep. Adam Schiff, D-Calif., the chairman and ranking Democrat heading the House intelligence committee inquiry into Russian involvement in the 2016 election. Gowdy spurned Cummings' request for subpoenas, echoing his replies to previous Cummings subpoena requests.

"If you have evidence of a crime, you should provide it to the Special Counsel immediately," Gowdy wrote.

Flynn had been a paid consultant for the venture before he joined the Trump campaign last year. The plan, backed by a group of investors, nuclear power adherents and former U.S. military officers, was to construct dozens of nuclear reactors across the Mideast with aid from Russian and other international private interests.

House Democrats noted that a federal ethics law requires White House officials to refrain for a year from dealing with any outside interests they had previously worked with on private business.

"Our committee has credible allegations that President Trump's national security adviser sought to manipulate the course of international nuclear policy for the financial gain of his former business partners," Cummings said.

The whistleblower told House Democrats that while Trump spoke in January, Flynn texted from the Capitol steps to Alex Copson, the managing director of ACU Strategic Partners and the nuclear project's main promoter. The whistleblower, whose identity was not revealed in Cummings' letter, said that during a conversation, Copson described his messages with Flynn and briefly flashed one of the texts, which appeared to have been sent 10 minutes after Trump was sworn in as president.

"Mike has been putting everything in place for us," Copson said, according to the whistleblower. Copson added that "this is going to make a lot of very wealthy people." The whistleblower also said that Copson intimated that Flynn would ensure that U.S. financial sanctions hobbling the nuclear project were going to be "ripped up," allowing investment money to start flowing into the project.

Attorneys for Flynn and Copson did not immediately return email and phone requests for comment. White House lawyer Ty Cobb declined to comment on the allegation.

In Flynn's plea agreement last week, prosecutors said he lied to FBI agents about his discussions on sanctions against Russia with Russian Ambassador Sergey Kislyak during the presidential transition.

Copson had promoted a succession of nuclear projects designed to include Russian participation dating back to the 1990s. In an earlier note to the committee, Copson said his firm had provided Flynn with a $25,000 check — left uncashed — and paid for Flynn's June 2015 trip to the Mideast as a security consultant for the project.

Flynn's financial disclosure did not cite those payments, but he did report that until December 2016, he worked as an adviser to two other companies that partnered with Copson's firm. That consortium, X-Co Dynamics Inc. and Iron Bridge Group, initially worked with ACU but later pushed a separate nuclear proposal for the Mideast.

___

Associated Press writers Chad Day and Eric Tucker contributed to this report.
NewsWeek, "Flynn's Secret Text Messages Show Trump Colluded With Russia, Experts Say", 6 Dec 2017:

Michael Flynn, President Donald Trump's former national security adviser, told a former business partner that economic sanctions against Russia would be "ripped up" as soon as Donald Trump took office, according to an anonymous whistleblower.

The revelation is the latest evidence suggesting the Trump campaign may have agreed to help Russia in exchange for Russia's help getting Trump elected president, experts say.

Special counsel Robert Mueller had already secured Flynn's cooperation in his investigation into whether the Trump campaign colluded with Russia to influence the outcome of the 2016 election, and Wednesday's revelation publicly provides new evidence that will embolden Trump critics, experts say.

"It won't come as a surprise to the special counsel, but it reveals to the public that there was something in the nature of an exchange or quid pro quo," Lisa Griffin, a law professor at Duke University, told Newsweek.

"There are at least four potential avenues of criminality that the special counsel and others are exploring, and this provides more circumstantial evidence," Griffin continued. "This might be relevant to the possibility of a bribery case, or assistance with the campaign that was done in exchange for what the Russians want most: the easing of sanctions."

Whistleblower: Flynn was doing private Russia-related business on his phone during Trump's inauguration speech https://lnkd.in/d2STwWp
7:52 PM - Dec 6, 2017

Flynn Was Conducting Private Russia-Related Business on His Phone During Trump's Inauguration Speech, Whistleblower Tells Congress.

Flynn pleaded guilty last week to lying to the FBI about his contacts with the Russian ambassador at the time, including speaking with him about U.S. sanctions against Russia. Flynn is known to have maintained close business ties with people in Russia and Turkey.

According to the whistleblower, Flynn also wanted U.S. sanctions against Russia lifted in order to complete an international energy project he was working on. The whistleblower said Flynn texted his former business associate on the day of Trump's inauguration to say that the project was "good to go."

The information was given to Representative Elijah Cummings of Maryland, the top Democrat on the House Oversight and Government Reform Committee, who published an open letter on Wednesday to the committee's chairman, Trey Gowdy, explaining the revelations.

"General Michael Flynn—within minutes of Donald Trump being sworn in as president—was communicating directly with his former business colleagues about their plans to work with Russia to build nuclear reactors in the Middle East," the letter reads.

"Our committee has credible allegations that President Trump's national security advisor sought to manipulate the course of international nuclear policy for the
financial gain of his former business partners," Cummings continued. "These grave allegations compel a full, credible and bipartisan congressional investigation."

Flynn Was Conducting Private Russia-Related Business on His Phone During Trump's Inauguration Speech, Whistleblower Tells Congress.

The revelation is one of the strongest pieces of evidence to date that the Trump administration wanted to cancel U.S. sanctions against Russia, and it sheds light on why Flynn originally lied about his conversation with the Russian ambassador, a former Watergate prosecutor says.
Robert Mueller's investigation into the Trump campaign's possible collusion with Russia took a surprising turn on Friday — to Israel. However, this process began with claims of collusion between Russia and the Trump campaign to win the last US presidential elections. Now the discussion has shifted to potential deal-making – or even diplomacy – of an incoming administration seeking to avoid a virtually irrevocable policy mistake that would harm a close ally while undermining the goals of several previous administrations to secure peace between Israel and the Palestinians. Is this what should bring Kushner down? No. Absolutely not.


Anonymous White House sources claimed that Jared Kushner was the unnamed Trump transition member who sent the former national security adviser Michael Flynn to talk to the Russian ambassador and other foreign diplomats about a controversial United Nations resolution that would have certainly harmed Israel.

The Forward, "Jared Kushner was right to 'collude' with Russia because he did it for Israel", 3 Dec 2017:

Robert Mueller's investigation into the Trump campaign's possible collusion with Russia took a surprising turn on Friday — to Israel. Anonymous White House sources claimed that Jared Kushner was the unnamed Trump transition member who sent the former national security adviser Michael Flynn to talk to the Russian ambassador and other foreign diplomats about a controversial United Nations resolution that would have certainly harmed Israel.

Jared Kushner Was Wrong To Undermine America — Even To Help Israel
Jane EisnerDecember 4, 2017

That resolution was Resolution 2334, which effectively declared any Israeli neighborhoods beyond the 1949 Armistice lines (the Green Line) to be illegal under international law. It also demanded that Israel "cease" all settlement activity, and it declared all the land beyond the 1967 lines to be Palestinian.

In the waning days of his presidency, Barack Obama chose not to use the critical U.S. veto on the Security Council to stop the Resolution from being passed, and Flynn's mission, allegedly put to him by Kushner, was to influence the Russians and other governments on the council to delay or defeat it.

The legality or illegality of Kushner's alleged actions notwithstanding, it will be both ironic and unfair if battling 2334 brings down Kushner.

For starters, past presidents have also communicated with foreign governments during their transitional periods, sometimes in circumstances that challenged their predecessors' foreign policy. Eisenhower's transitional administration secretly organized a visit to Korea. Likewise, Henry Kissinger made a secret trip to North Vietnam during Nixon's transition.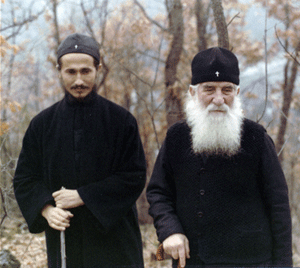 Orthodox Christians look quite similar to orthodox Jews. (((Cohencidence)))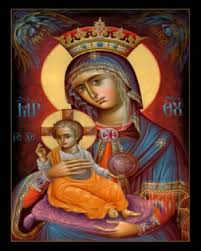 Blessed Jewish mother's 'immaculate conception of god' - i.e., king of the Jews - crucified by the Romans.
Radio Aryan, "The Orthodox Nationalist: Soviet Ideology, Western Delusion and the ROC in the USSR" - TON 112917

22:08: "The fact is that Orthodox politics has been set down in the Old Testament; and in the political theory of the great Orthodox nations and empires from Byzantium to Russia."

- 'The Orthodox Nationalist', Dr. Matthew Raphael Johnson
The Old Testament is ulta Jewish nationalism -
i.e., Jewish imperialism.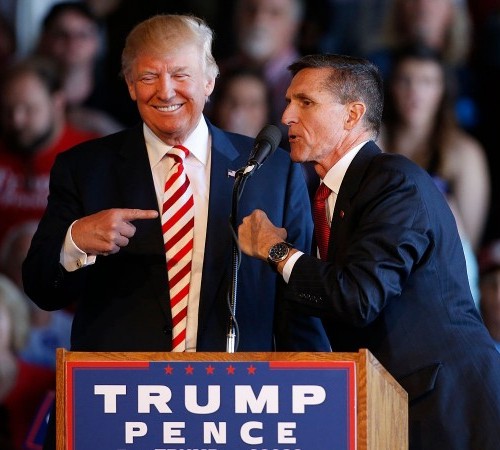 Washington Post, "Michael Flynn is the key to the Russia scandal — and he may have just flipped on Trump", 24 Nov 2017:

A lawyer for Michael Flynn has ended communications with President Trump's legal team, a sign that Flynn may be preparing to cooperate in the Russia probe.

Michael Flynn, who served as President Trump's national security adviser for just 24 days before being cut loose, may be the key figure to unraveling the entire Russia scandal. If that's true, the president just got some very, very bad news in the form of a New York Times report:

Lawyers for Michael T. Flynn, President Trump's former national security adviser, notified the president's legal team in recent days that they could no longer discuss the special counsel's investigation, according to four people involved in the case — an indication that Mr. Flynn is cooperating with prosecutors or negotiating a deal.

Mr. Flynn's lawyers had been sharing information with Mr. Trump's lawyers about the investigation by the special counsel, Robert S. Mueller III, who is examining whether anyone around Mr. Trump was involved in Russian efforts to undermine Hillary Clinton's presidential campaign.

That agreement has been terminated, the four people said. Defense lawyers frequently share information during investigations, but they must stop when doing so would pose a conflict of interest. It is unethical for lawyers to work together when one client is cooperating with prosecutors and another is still under investigation.

We should be clear that this news is not definitive proof that Flynn is cooperating with Mueller. It may mean only that he is in the process of negotiating a deal to avoid prosecution, and that deal might or might not involve giving information on other figures in the investigation. But if Flynn is indeed cooperating, Trump is in big trouble.

That's because if Flynn is cooperating, it can only be because he has information to offer Mueller on someone more important than himself. That's how it works. And who is more important than Flynn? Only a very small number of people. Among those implicated in this whole affair, that group may consist of Jared Kushner and Trump, and that's about it.
Expendable money: Dmitry Rybolovlev, bought and sold Da Vinci for record price. Bought Florida mansion from Trump for $95 million only to tear it down after seeing it for the first time because it was moldy.

NPR, "Journalist Investigating Trump And Russia Says 'Full Picture Is One Of Collusion", 21 Nov 2017:

"The constellation of Russian connections circling around Planet Trump is quite extraordinary," says Guardian reporter Luke Harding. His new book is Collusion.

TERRY GROSS, HOST:

This is FRESH AIR. I'm Terry Gross. The new book "Collusion" is about what the author, my guest Luke Harding, says appears to be an emerging pattern of collusion between Russia, Trump and his campaign. Harding also writes about how Russia appears to have started cultivating Trump back in 1987. The book is based on original reporting as well as on the Trump-Russia dossier compiled by former British intelligence agent Christopher Steele. Harding met with Steele twice, once before and once after the dossier became public. Harding had a lot of good contacts to draw on for this book because he spent four years as Moscow bureau chief for the The Guardian. During that time, the Kremlin didn't like some of the stories Harding was investigating, and in 2011, he was expelled. In Moscow, he learned a lot about Russian espionage partly through his own experience of being spied on and harassed.

Harding is now a foreign correspondent for The Guardian. He's also the author of books about WikiLeaks, Edward Snowden and Alexander Litvinenko, the former Russian spy who fled to England, passed information to British intelligence about links between the Kremlin and the Russian mafia and then was assassinated with polonium-spiked tea.

Luke Harding, welcome back to FRESH AIR. So the dossier said that the Russian regime had been cultivating, supporting and assisting Donald Trump for at least five years with the goal of encouraging splits and divisions in the Western alliance. You write that the Russians had their eyes on Donald Trump as early as the 1970s when he married Ivana Trump, who is from Czechoslovakia. Why were they keeping an eye on him in the '70s? What were they looking for?

LUKE HARDING: Well, the KGB really forever has been interested in cultivating people, actually, who might be useful contacts for them, identifying targets for possible recruitments possibly to be agents. That's not saying that Donald Trump is an agent, but the point is that he would have been on their radar certainly by 1977 when he married Ivana, who came from Czechoslovakia, a kind of communist Eastern bloc country. And we know from Czechoslovak spy records de-classified last year that the spy agencies were in contact with Ivana's father, that they kept an eye on the Trumps in Manhattan throughout the 1980s. And we also know, from defectors and other sources, that whatever Prague learned, communist Prague, would have been funneled to the big guys in Moscow, to the KGB. So there would have been a file on Donald Trump.

But I think what's kind of interesting about this story, if you understand the kind of Russian espionage background, is Trump's first visit to Soviet Moscow in 1987. He went with Ivana. He writes about it in "The Art Of The Deal," his best-selling memoir. He talks about getting an invitation from the Soviet government to go over there. And he makes it seem kind of rather casual. But what I discovered from my research is that there was actually a concerted effort by the Soviet government via the ambassador at the time, who was newly arrived, a guy called Yuri Dubinin, to kind of charm Trump, to flatter him, to woo him almost. And Dubinin's daughter, sort of who was part of this process, said that the ambassador rushed up to the top of Trump Tower, basically kind of breezed into Trump's office and he melted. That's the verb she used. He melted.

GROSS: That Trump melted when he was flattered.

HARDING: Yeah. That Trump melted with this kind of flattery. And several months later, he gets an invitation to go on an all-expenses-paid trip behind the Iron Curtain to Soviet Moscow. Now, a couple of things which were important here. One of them is that his trip was arranged by Intourist, which is the Soviet travel agency. Now, I've talked to defectors and others who say - this is actually fairly well-known - that Intourist is basically the KGB. It was the organization which monitored foreigners going into the Soviet Union and kept an eye on them when they were there. So kind of he went with KGB travel. Now, according to "The Art Of The Deal," he met various Soviet officials there. Who they were, we don't know. But what we can say with certainty is that his hotel, just off Red Square, the National Hotel, would have been bugged, that there was already a kind of dossier on Trump. And this would have been supplemented with whatever was picked up from encounters with him, from intercept, from his hotel room.

You know, we can't say that Trump was recruited in 1987. But what we can say with absolute certainty is there was a very determined effort by the Soviets to bring him over, and that moreover, his personality was the kind of thing they were looking for. They were looking for narcissists. They were looking for people who were kind of - dare I say it - corruptible, interested in money, people who were not necessarily faithful in their marriages and also sort of opportunists who were not very strong analysts or principle people. And if you work your way down the list through these sort of - the KGB's personality questionnaire, Donald Trump ticks every single box.

If that's not collusion, what is collusion?

GROSS: So during this period when Trump is talking with Dubinin, the Soviet ambassador to the U.S., Dubinin suggested joint venture to do a Trump Hotel in Moscow. So that hotel never happens, but why of all the developers in the U.S. would they ask Trump?

HARDING: There was no randomness about this. I mean, we know from Dubinin's daughters that they picked on Trump. And there's a kind of curious coda to this, which is, two months after his trip - actually, less than two months, he comes back from Moscow and, having previously shown very little interest in foreign policy, he takes out these full-page advertisements in The Washington Post and a couple of other U.S. newspapers basically criticizing Ronald Reagan and criticizing Reagan's foreign policy. Now, Trump is many things, but he is not an expert on international affairs, and this is curious. I mean, it may not be conspiratorial, but nonetheless there he is criticizing Reagan, who was very much an enemy of the Soviet Union. They regarded him as a hawk and a hardliner and a bitter adversary. And guess what? He also says that he's thinking about politics, not as a senator or as a mayor, but he actually goes to New Hampshire and he actively floats the idea of running for president. It doesn't happen then. But it's in his head. This is a strategic thought he has after his Moscow trip.

GROSS: So the Russian cultivation of Donald Trump, you say, resumes in 2008 when Trump is a birther. What is this resumption of cultivation? What did that look like?

HARDING: If you believe the dossier by Christopher Steele, the former British intelligence officer, which I do broadly with some caveats, then at this point someone inside the Kremlin decided that Trump could be of use. And what began was a sort of transactional relationship where Trump was feeding to Moscow, according to Steele, details of Russian oligarchs living in the U.S. who have property or assets or business ventures in the United States, and in return he was getting kind of politically useful stuff. Now, just to explain, the thing is about Putin is that he is deeply paranoid. He's conspiratorial. He doesn't really trust anybody - maybe his family, his dog, a few people. But basically he's intensely suspicious. And so any Russian who travels regularly to the United States or builds property there or invests in Silicon Valley, he wants to know what's going on and so do his spy services. So this, at least according to Steele, is what Trump's people may have been supplying.

Now, of course they deny all this, but it's interesting when sort of Donald Trump says, when he tweeted out famously, I've got no loans with Russia, no deals, nothing. Well, that's kind of formally true. Actually, Trump's multiple attempts to do business in Russia failed. I mean, they kind of blew away with the wind. But what one can say with certainty is that over a long period of time, there's been plenty of Russian money going from Moscow into Trump properties, some of them in Trump Tower. There were Mafia guys staying there in the 1980s, for example, who were subsequently convicted and went to federal jail. And also into sort of Trump-branded resorts later on in Florida and elsewhere. And there's a pattern.

GROSS: In 2013, Trump holds the Miss Universe pageant in Moscow, where it's sponsored by the oligarch Agalarov. By this time you say the Kremlin was actively cultivating Trump. Is the Miss Universe pageant being held in Moscow part of the cultivation, do you think?

HARDING: That's a really interesting question. As always in Russia, quite often it's about politics and it's about money. And the money is often even more important than the politics. But clearly Aras Agalarov was keen to promote himself. But I've met him. He's rather a charming guy. I interviewed him. But also he has a sort of pop star son called Emin. And by bringing the Miss Universe contest to Moscow, several happy things happened. First of all, Trump came over, which I think, if you believe the Christopher Steele dossier, which I broadly do, was good for the Kremlin that there was Trump in Moscow, plenty of opportunities to interact with him. Also good for Emin's pop career because he was singing before a global audience. He's a nice guy, but, I think, a somewhat kind of mediocre singer, but there was massive TV exposure. And most of all, of course, this trip was of interest to the FSB, the Russian spy agency.

Now, the dossier says that Trump was recorded in the suite at the Ritz-Carlton hotel, a suite that Obama had stayed in and he watched this kind of famous, exotic show, if you can quote it like that. Now, I don't know if that's correct. Trump denies it. But what I can say with absolute certainty is that the Trump suite would have been bugged. It wouldn't have been bugged for everybody, but obviously they were interested in him, and there will be a tape. It may just show Trump going to bed early reading a novel. I don't know. Or it may show something else. But that there will have been technical surveillance of Trump is absolutely guaranteed.

I mean, the other interesting thing is that Aras Agalarov, who hosted him, is - he's the sort of perfect companion. He's smart, he speaks English brilliantly, he's quite charming. He drove me around, one day, this estate that he built on the outskirts of Moscow for the super rich where houses cost $25 million. And we were trundling along in his kind of blue, English Jeep with the bodyguards respectfully rolling behind us in a Mercedes about 200 meters away. And he sort of told me his vision. He told me that he was inspired by America, by some of the developments he's seen there, but that ultimately he was a Russian patriot and he couldn't live in America even though his daughter was there studying and his wife was there quite a lot. He felt his home was in Russia. And I think that's all kind of quite revealing. So he has all these billions. He's a developer like Trump, but he also knows, as an oligarch, that if the state calls on him to do something then he has to do it, and he has to do it well.

Rob Goldstone

GROSS: Well, there's people connected to Agalarov who figure into the campaign story, and here's an example. Agalarov's publicist, Rob Goldstone, who's British, enters into a key part of the campaign story involving the Trump campaign links to Russia. He sends a now-famous email to Don Junior explaining that there's an offer to provide the Trump campaign with some official documents and information that would incriminate Hillary, and Don Junior responds that he's on the road, he can't meet right away but, quote, "if what you say is true, I love it. Could we do a call first thing next week?" So connect the dots for us between Goldstone being Agalarov's publicist and Goldstone being the person who conveys this information about Russia having incriminating information about Hillary.

Rob Goldstone relaxing, chatting with Trump

HARDING: Yeah. I mean, I think the whole Goldstone story is fascinating. It's also faintly embarrassing. Now, I speak as a sort of fellow Brit (laughter). This kind of joking British press, and he clowns around all the time, seems to be in the middle of this story. But what you have to understand, again, is that Putin is not going to do things in a kind of linear way. There are going to be kind of intermediaries, and Goldstone's the perfect intermediary. He and Emin know Trump. They've been to Trump Tower. There are lots of Instagram photos of them all together having dinner, relaxed, chatting and so on. And at some point, he gets a message from the Agalarovs that the prosecutor general of Russia - and this is how the email goes - has got some incriminating material on the Hillary which they would like to share as part of the Russian government's support for Donald Trump and his campaign. It's absolutely explicit.

And so Goldstone gets in touch with Trump Junior, sends these emails which we've now seen, and the meeting happens. Now, the fact is that actually, the lawyer who flies from Moscow to Trump Tower in the summer of 2016, now-famous Natalia Veselnitskaya, she doesn't bring the emails that perhaps the Trump campaign might have hoped for. She brings something else. But nonetheless, this is a story about intent. Trump Junior took the meeting. He could have rung the FBI and said, look, I'm being approached by these kind of dodgy Russians. What do you advise? But he took the meeting, and then he concealed it afterwards for almost a year. If that's not collusion, what is collusion?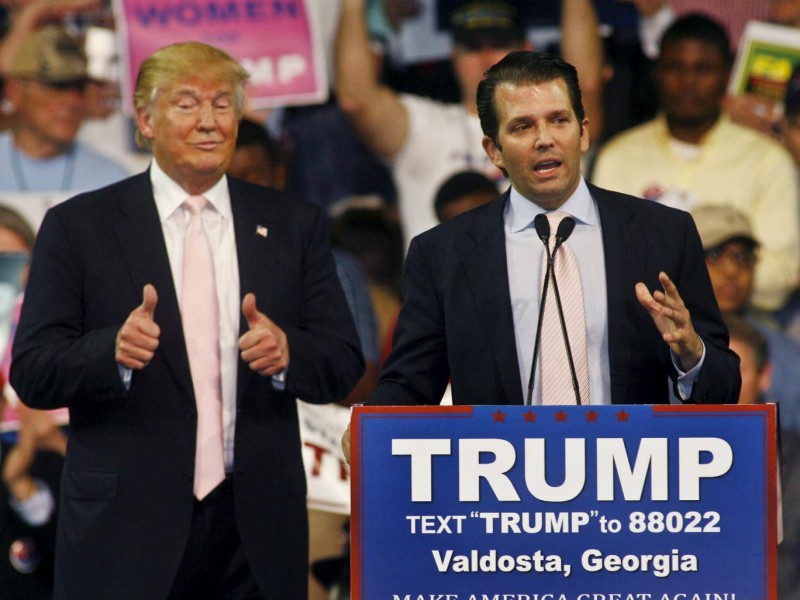 Donald Trump gives a thumbs up as his son Donald Trump, Jr. speaks at a campaign rally at Valdosta State University in Valdosta, Georgia February 29, 2016 Reuters.
NPR, "Donald Trump Jr. Had Direct Contact With WikiLeaks During Campaign", 14 Nov 2017:

During the 2016 presidential campaign, Donald Trump Jr. was in direct contact with WikiLeaks at the same time the muckraking website was publishing hacked emails from Democratic officials that proved damaging to the Clinton campaign, according to several major publications.

Following the reports, Trump Jr. acknowledged the contact in a tweet detailing one exchange with the radical transparency organization.

The Atlantic, The Wall Street Journal and The Washington Post, in articles published late Monday, said that then-candidate Donald Trump's eldest son used the messaging feature on Twitter to communicate with WikiLeaks, which in turn alerted the campaign to the impending release of the hacked emails.

The publications report that the messages between Trump Jr. and WikiLeaks were among thousands of documents turned over to Congress as part of its ongoing investigation into claims that Russia interfered in the November election — a finding backed unanimously by U.S. intelligence agencies, which have said that the Kremlin aimed to aid Donald Trump's campaign.