Majorityrights News > Category: White Genocide: Africa
Allow all white South Africans the right to return to Europe

The idea that white South Africans have the right to return to Europe is based in the concept of indigenous rights and self determination.

The white South African population currently faces ethnic cleansing and persecutions at the hands of the ANC government, the EFF, and various individual anti-white aggressors. Over 4000 white farmers have been brutally murdered, often including torture and rape and mutilation. Many white South Africans today live in poverty and squalor as a consequence of the ANC government's Black Economic Empowerment policy which shuts whites out of the labour pool.

Based on the Israeli government's policy of allowing all Jews the right to return to Israel, we believe it is not only advisable but morally obligatory that Europe should allow all white South Africans the right to return.

As it currently stands, many white South Africans who try to apply for citizenship to European countries such as the Netherlands and UK are rejected. Many of these white South Africans seeking citizenship are direct descendants of the very same European nations that reject them.

Obviously certain details of this policy are subject to deliberation. For instance, whether the white South Africans would have the right to return to any European nation of their choosing, or if they would specifically have the right to return to whatever nation the majority of their ancestry is from (which in most cases would be the Netherlands or UK).

Also this would extend to whites in Zimbabwe and Namibia, given that they face a similar situation. But white South Africans are the largest population group of whites in southern Africa by far, so that is why the name of this petition references them specifically.

Sign this petition
55,854 supporters
19,146 needed to reach 75,000
Lara Gravenor signed this petition -

Please help us by signing our petition for White South Africans to return to Europe.

I just signed the petition "European Commission: Allow all white South Africans the right to return to Europe" and wanted to see if you could help by adding your name.

Our goal is to reach 75,000 signatures and we need more support. You can read more and sign the petition here:

Thanks!
Lara

This petition will be delivered to:

Council of the European Union
Rodrigo Herhaus de Campos of Joinville, Brazil, started this petition with a single signature, and now has 55,854 supporters.
Updates:
Success! The mainstream media is already talking about us:

Express: White South Africans 'fearing for their lives' ask EU for right to 'return'
Petition to establish reservation areas for the indigenous peoples of Europe
TNO, "All SA Universities Shut" 13 Oct 2016:

Ongoing black "student" violence and rioting has shut all South African universities and it is now doubtful that there will be any 2016 graduates this year.

The violence has caused more than R600 million ($44 million) damage to buildings and vehicles so far, and the rioting shows no sign of ending soon.

Black police and black students clash at the University of the Witwatersrand, Johannesburg.

The University of the Witwatersrand tried to resume lectures on October 10, but had to call classes off once again after police officers and protestors engaged in violent clashes throughout the campus and the streets outside.

The black protesters, whose principle demand is free tuition—despite almost all of them failing their exams—threw rocks at the police, who fired rubber-coated bullets and used tear gas and stun grenades to control the crowds.

Such scenes, when they occurred under the previous white-run government of South Africa, were always given great prominence in the controlled media as evidence of "white racism"—but nowadays the media has largely ignored the events which have had a cataclysmic effect on higher education in the country.


A bus burned by rioting "students" in central Johannesburg..

Even when the violence is covered—such as a recent article in Newsweek—the blame for the unrest is still laughably blamed on "inequalities" resulting from white rule, claiming that the "protests highlight an ingrained frustration at enduring inequalities more than two decades after the end of apartheid."
DM, "The WHITE ghettos that blight South Africa: 20 years after the fall of apartheid, how it is now white people who live in squalid camps", 4 Oct 2016:

There are 42,000 white South Africans living in poverty, a figure which has grown in last 20 years

Munsieville is a squatter camp west of Johannesburg which is home to 300 of them, many of them kids

Under apartheid white South Africans lorded it over blacks and 'coloureds' but now there is equality

There are 4.5 million white South Africans and every year thousands emigrate to Australia or New Zealand
Radio Free South Africa, "A brutal reality in South Africa", 16 September 2016:


Brutal scenes in South Africa. On this farm in Randfontein, an entire family was killed in the middle of March , including nine -year-old girl Kayla . Four uneaten sandwiches in the sink (not in picture) testifies that the attack came unexpected and sudden. Photo: Nya Tider

Reporters from the Swedish weekly newspaper Nya Tider (New Times) have traveled to South Africa to investigate whether the "Rainbow Nation" is the success story that Swedish establishment media sometimes say – as far as they are at all interested in the land that has been in the media focal point until 1994. We met with politicians, farmers and victims. Thousands of farmers have been murdered in the Rainbow Nation, and the fear is always present.

The sun shines low over the red-colored, dry ground. I am currently in South Africa, a land of contrasts with a history out of the ordinary. During the day, I met the country's former interior minister for a meeting about the country and its challenges. Zulu Prince Mangosuthu Buthelezi confirmed what I have written about for years, namely the difficult situation that the country's white farmers are in. Mr. Buthelezi said that he fully understands that the white farmers are frightened in South Africa of today. There is every reason for it.

Since the ANC took power in South Africa in 1994, thanks to extensive financial and moral support from the Swedish government, several thousand white farmers have fallen victim to farm attacks, according to the American organization Genocide Watch. The topic is controversial, especially for us in the Western world. To speak of vulnerable minorities is certainly always appreciated, but not when it comes to a minority originating from the Netherlands and neighboring countries from the beginning. Then the question becomes suddenly very sensitive.

I strongly believe in every ethnical groups right to live in accordance with their culture and traditions. After traveling around in South Africa for long periods and after reporting from war torn countries in the Middle East and Eastern Europe, you quickly realize the value of security and peace. Civilized and non-corrupt governments, ethnical groups whose rights are recognized and nations that are not exploited by foreign interests are of paramount importance for a just world.


Few things are left in this little house in Nylstroom. The purportraiters killed the elderly owners. They raped the wife and set her on fire, together with the house. Photo: Nya Tider

During a five year period, I have traveled to South Africa several times, visiting farms and farmers to document farm attacks. During this latest trip, I have spoken with the victims of those attacks, as well as with relatives of people murdered in the most heinous acts. What is remarkable in these stories is that in many cases it is not about robbery. It would have been much easier for perpetrators to clear the home when no one is home, but still they wait until the owners come back. What happens then is in too many cases that the woman in the house is raped in front of the husband, and that one or more is killed – sometimes the whole family. On a farm I visited in Randfontein outside Johannesburg in mid-March the whole family was killed, and there was still money left on the bloody bed where an elderly man was beaten to death. The only thing taken after the murders was a car, but it was set on fire a few kilometers away. The trend is similar in many of the cases we have examined.

Many white farmers are worried about the political developments in South Africa. The radical party Economic Freedom Fighters, who want to seize most, if not all, of the white farmers' land, is gaining ground. They received six percent of the votes in its first election two years ago. I met with their representatives in Cape Town a couple of days ago, and they were confident that the party will be governing in a not too distant future. Party leader Julius Malema made himself known to an international audience when he, then as leader of the ANC Youth League, sang a song about killing white farmers. Human rights activist Dan Roodt, born in South Africa, says that the situation of the white minority has become worse since Nelson Mandela – a restraining factor – died two years ago. Attacks are now more and more brutal. Most white farmers know someone or know of someone who has fallen victim to an attack. The fear has spread in the rural communities.

Blacks have grown to 90 percent of the population and there is little interest in protecting the white minority's interests. On the contrary, today there are more racial laws than during apartheid. Businesses owned by blacks get preferential access to government contracts, there are laws requiring black ownership in large companies and many whites are locked out of universities because "their" quota is full.

Five years ago I visited a farmer community outside the city of Nylstroom and two years ago I did a follow-up. When I came to the same area again last week, I was met by several tragic news. Several attacks have occurred in the neighborhood. An elderly couple had been murdered in their home, the older woman had been raped and burned up. The perpetrators had left empty liquor bottles at the scene and set fire to the house before they set off. We spoke with a 28-year-old woman who lost her husband in a farm attack that took place outside Nylstroom at the end of last year. This was the second husband the young woman had lost. The perpetrators had broken into the house when the couple slept and stabbed her husband to death with a screwdriver. The woman grabbed a knife and fought for her life, thus escaping being raped, but she was also badly cut. The perpetrators held a knife to the couple's infant to force the mother to open the gun cabinet and then murdered her husband when his four-year daughter watched.

Many white farmers would naturally flee South Africa if they could. However, most are settled in the country for economic reasons, including an elderly lady I spoke with, whose daughter had been stabbed to death eight months ago. She had been stabbed with a knife in front of her two little boys. The elderly woman now wants to move to Europe or Australia, but has no economic opportunity to even move to a safer part of South Africa.


A forgotten minority. One of the many children who will grow up in a squatter camp in South Africa. Picture from Pretoria. Photo: Nya Tider

In Sweden, we are constantly told that there are no Swedes, that a "privileged white" person cannot become a victim of racism. The same attitude towards whites that is prevalent in the West, we also see when it comes to South Africa's white minority. The official viewpoint is that it simply cannot exist any racism against whites, that the attacks against whites simply are a matter of common robbery, despite the statistics and that the farmers themselves suggest otherwise. When I met the press spokesman of the Transvaal Agricultural Union, Henk van de Graaf, he told me that the most dangerous profession in the crime ridden South Africa is being a farmer. More people have been murdered here than in neighboring Zimbabwe, where the regime deliberately hunted white farmers out of the country.

We must dare to talk about the attacks against the white minority in South Africa, just as we need to talk about racism against the Swedes in my home country without being labeled as "racists". In the upcoming issue of New Times, readers will find stories and interviews with victims and politicians from South Africa.

SANNA HILL

.(JavaScript must be enabled to view this email address)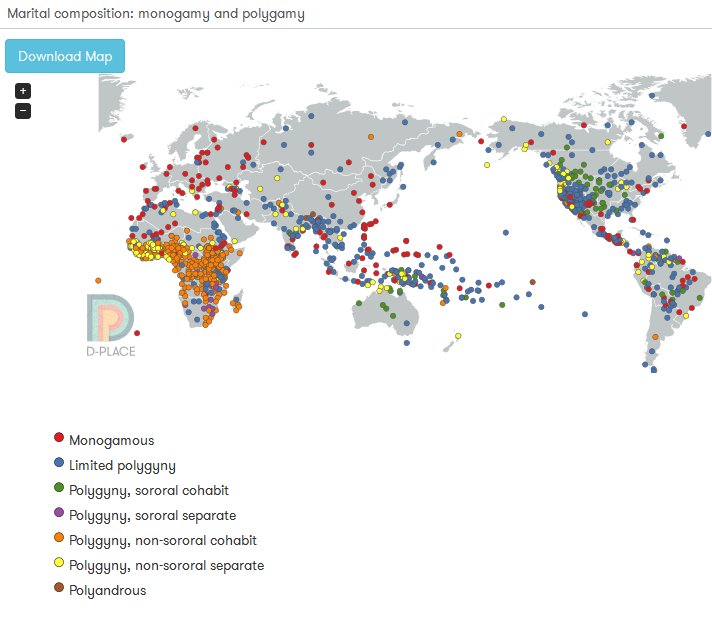 By way of HBD Chick.
The next time Anglin or his outfit the Daily Stormer need to be criticized, and that shouldn't be long, we will certainly not refrain.
However, let it not be said that we are petty and unwilling to allow contributing voices where they might, simply because they and their platforms are generally off the mark.
You won't often see me endorsing an article from over there, but once in a while he posts a decent one, such as this one by Martin Blaine:
DS, "The Concept of Feeding Starving Africans is Apocalyptic Insanity," 5 July 2016:

An article has been making the rounds recently about Madonna posting pictures of the giant Kenyan slum of Kibera on her Instagram, in the hopes of tugging on the heartstrings of White people.

The Material Girl who never stops reinventing herself, Madonna, a seven-time Grammy Award-winner, actress, pop culture icon, founder of Raising Malawi and a Goodwill Ambassador for Child Welfare is in Kenya.

The 57-year old icon with an estimated net worth of over $800 million spent the day visiting Kibra, also known as Kibera, Africa's largest slum.

In an Instagram post published only a few minutes ago, Madonna shared some of the moments from her visit today to the slum with Shining Hope for Communities, an organization that links free schools for girls to essential services for communities like clean water, and free health care.

The charity that she's stumping for support for, Shining Hope for Communities, was founded by a Jewess from Denver, Jessica Posner. Posner supposedly fell in love with a Kenyan Negro and then went on to open a school for Kenyan girls and install some toilets and is now out to bring joy and brightness to the underprivileged Africans, et cetera.

All of this, of course, has earned her much praise and adulation from self-righteous liberals and fellow tribe members.

For her efforts, Posner has been named one of the five biggest world-changers under age 25 by the Do Something Awards.


So on July 19 — 10,000 miles and just as many worlds removed from East Africa — she will be hanging at the Hollywood Palladium with the likes of Matt Damon and Natalie Portman for a star-studded awards ceremony to be hosted by Jane Lynch of "Glee" and nationally televised on VH1.

That's the kind of random polarity in the world that Posner has learned to accept.


Jessica Posner and Kennedy Odede

The entire concept of feeding starving Africans and somehow raising them up to our level is clearly insane, and the long-term implications of such an endeavor are mind-numbingly depressing and terrifying.

The population of Kenya was recorded at just under 7 million in 1955. It's now 47 million and one of the fastest growing in the world, thanks to our misplaced altruism.

And for what purpose?

Liberals don't care about the lives of Africans. They think they do, but they really don't. They care about their own feelings. They want things to be a certain way in the world such that it leaves them room for a life filled with hope and inspiration. They don't want to be depressed about the world. Unfortunately, the reality of the world at the current point in history is extremely dire, and anyone who appreciates it for what it actually is is inevitably going to suffer bouts of depression. And also unfortunately, most people react to that situation by retreating into a fantasy that reality can be changed by wishful thinking and meaningless activity.

What's going to happen when you feed and cloth Africans is they're going to produce more Africans for you to feed and cloth. That's what they've been doing for the past several decades now. There were starving African children on television commercials when I was a child in the 70s, with a White man standing in their midst telling you that for just 35 cents a day you could save one. Undoubtedly many people signed up and adopted an African child via Unicef or whatever it was. And today dozens of descendants of that saved African child are picking around in the garbage dumps of Kibera looking for food. But now celebrities want your money to start schools and get them Internet access. Forget about the 35 cents a day for a bag of rice, we've got much larger ambitions today. We're not just going to feed Africa, we're going to make Africa fully capable of "realizing its potential."

Teach a man to fish, and all that.


Feeding starving Africans only creates more starving Africans.

Anyone can see that this is nonsense – anyone who wants to see, anyway. The problem of world poverty cannot be solved in this manner. It has not been, and it will not be.

But Liberals don't give a crap about that. Liberals want to do something. They want you to help them do something. They're gonna fix it. They're gonna change it. They're not just going to end poverty and hunger and misery, they're going to make Africa into some kind of beautiful Utopia. The fact that it doesn't happen doesn't concern them. The fact that they're actually compounding the problem doesn't concern them. They just plain don't give a crap. They don't want to make the world a better place, they want to make themselves feel better by pretending they're making the world a better place.

The situation today is far worse than it was in the 70s if you count the number of people actually experiencing poverty and hunger and misery in the world. And not just in Africa, but all over the Third – or, as it's now called, the "developing" – World. The problem is it's not developing. Nor is it going to develop. The First World isn't developing either. All that's happening is more and more people are being born into a stagnant world. There are many times as many human beings alive. Most of those human beings are capable of very little in the way of development, of themselves or of a society around themselves. That was not a particularly unfortunate or desperate thing a hundred years ago. It is however calamitous at this point, since there is simply no way it can be sustained.

End.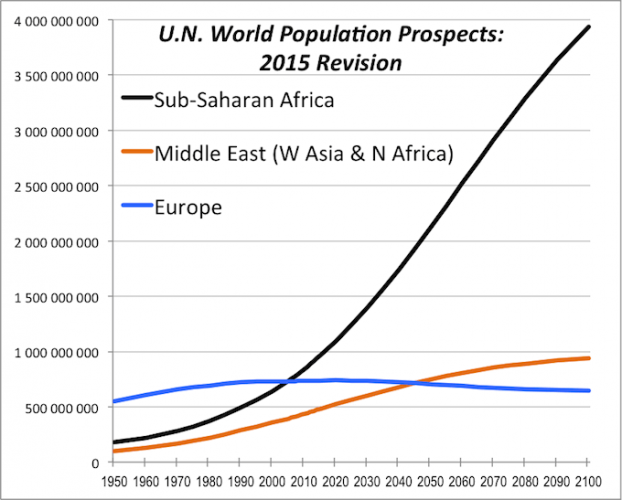 The South African, 'White people in Sandton must share their empty rooms with the homeless" 16 May 2016:

By Ezra Claymore

The Black First land First (BLF) movement has proposed a controversial new housing plan that would see Alexandra's homeless housed in sub-divided rooms in private residences throughout Sandton.


Sandton remains Africa's key concentration of wealth

The BLF's convenor – expelled EFF MP Andile Mngxitama – announced the formation of the movement about nine months ago, at which time no mention was made of political aspirations.

He's since told City Press that a motion would be tabled to move the BLF into the political sphere.

"We will use politics to end politics. The purpose of the movement is to overthrow white supremacy and to win back the land. We want to occupy the land, there is no solution outside of that."

When asked about membership, Mngxitama insisted that every black person is a member of the BLF, whether they know it or not. He told City Press that about 1500 people would take part in the conference in Soweto, but by 2pm, yesterday only about 300 had pitched up.

He attributed the poor numbers to the BLF not being able to afford transport for everyone.

"Members of BLF, you must get arrested. You are not a real member if you have not been arrested. You must feel the sting of a rubber bullet and teargas; that is where the struggle is. Not in Parliament," Mngxitama told delegates.

His views on housing are equally 'revolutionary' in every sense of the word. Mngxitama said it's not fair that some rich people in Sandton can have a house with 10 bedrooms and all aren't even used.

"White people are always saying they are happy to live with us, this is the perfect opportunity to prove that," Mngxitama told delegates at the movement's launch conference in Soweto yesterday.

The BLF suggests that rich people be taxed per unused room in their house in order to build houses for those without… or that the empty rooms in rich people's houses be subdivided and given to the homeless.
White Genocide Project - The refugees no one wants

In South Africa, White Boers are forced to live in shanty towns because the post-Nelson Mandela era isn't as "rainbow" as was promised.

For over a decade, laws have been in place which deliberately put Whites at a severe disadvantage when looking for work. 400,000 White South Africans now live in poverty, almost one out of ten.

White South Africans who are lucky enough to find work, must worry about being raped, tortured and murdered if they work on farms.

Things are so bad that a presidential candidate had to promise "never a white genocide under our rule."

This particular camp is in Munsieville, near Johannesburg. There are about 80 more camps full of outcast Whites in the country.

They want to leave, but most cannot afford it, and few countries are willing to take more than a handful. You will not hear about these real refugees on the TV because they are White.

The mass media won't document the suffering and farm murder genocide of White South Africans because it does not fit their narrative.

White people are supposed to be the oppressors who hold all the power, and we are nasty as well because we don't want our countries to become "rainbow" nations . . . like the "rainbow" nation South Africa is supposed to be.

Our own governments and ruling classes are trying to bring about the "rainbow" by moving millions of non-Whites into every majority White country on the face of the planet.

It's not "diversity" if you eliminate a race of people, it's genocide. This is White genocide because we White people are the only ones who will lose our countries