Fuck You Right Wing. Fuck You Alternative Right. The White Class Will Prevail and is Here to Stay.
Hearts and Minds is one of the best, if not the best, Vietnam War documentary - sent our way courtesy of TT.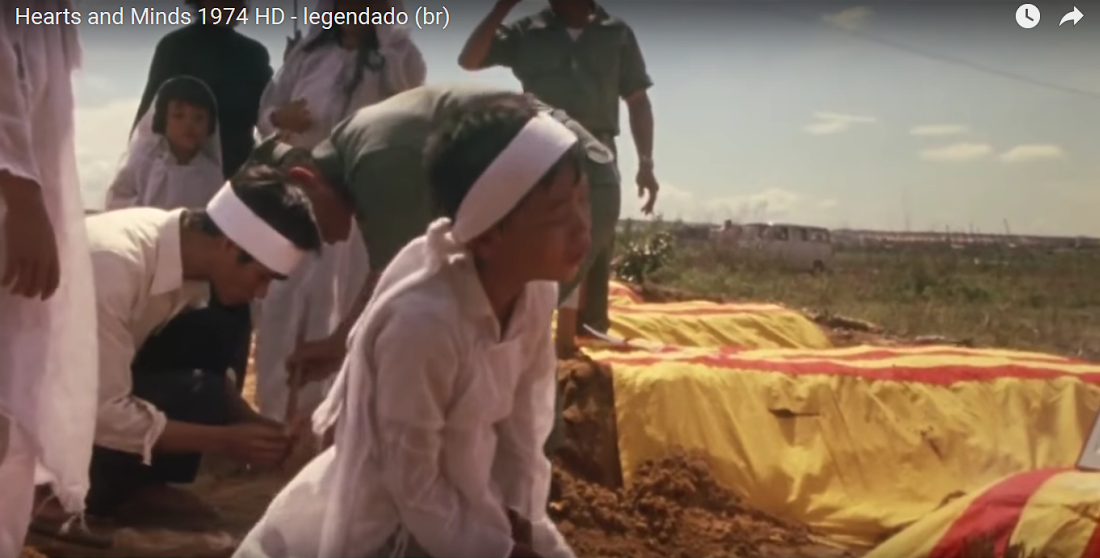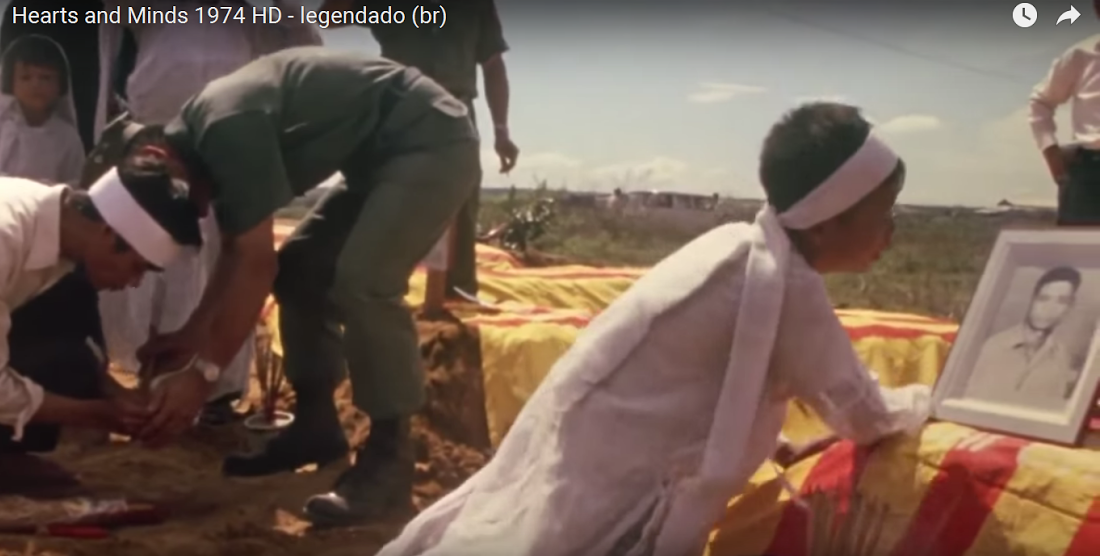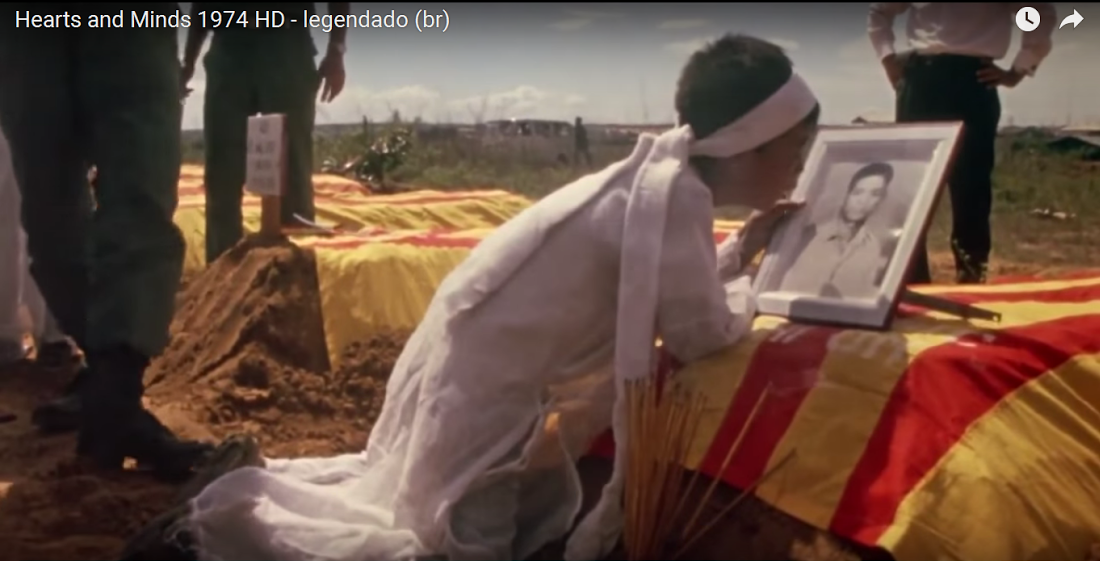 When I hear blanket criticisms (most recently by Scott Roberts) of those who protested and rebelled against habits of imperial warfare and sought a different way during that era, it sickens me. I have spoken many times of how the era's essence of midtdasein is not understood - it is not a universal call for peace. It is rather a gauge of one's folk and one's place among them - a gauge which allows for assessment of clear and present danger to authentic interests - thus, a legitimate fight or not. Vietnam and its circumstance were not a clear and present danger to White Americans or their interests - though you'll hear an echoing (((Walt Rostow))) in the film proclaiming otherwise; and through his kind of mis-assessment, a draft was required, authentic being violated. Hidden thus, beneath the overt expression of the times is an extremely meaningful gauge to authentic male being as opposed to their being used, say, in corporate or Jewish wars.
This is a documentary that puts Michael Moore's efforts to shame. If it does not fill you with disgust there is something very wrong with you. In a truly heartbreaking scene, a Vietnamese woman tries to get into a grave with what is her dead son; his child cries in agony over his photo; the scene then cuts ironically to General Westmoreland proclaiming that "The oriental doesn't put the same high price on life as does the westerner. Life is plentiful, life is cheap in the orient.."
One American Vietnam vet comments throughout but we don't find out until late in the film the price that he's paid. Another American vet is shown as a returning hero, a released POW. Early-on in the documentary, he's shown addressing audiences in his hometown of Linden, New Jersey - all White then, it is something frightfully different now, a black nightmare; a true case for flight of fight - domestically.