11 September Attacks: 28 Pages Declassified.

The Joint Inquiry Into Intelligence Community Activities Before and After the Terrorist Attacks of 11 September 2001 has now had the 28 pages relating to Saudi Arabia declassified.
This means that an area of this document that used to be completely covered in black bars, now is almost completely visible. The Saudis were strongly opposed to having this section declassified and made available, as was the executive branch of the US. However, contradictions between different factions in the US Congress has led to a situation where it has been declassified.
Predictably, the framing that the western media has given it, is to try to portray it as though there is nothing interesting in the document. Nothing could be further from the truth. Every paragraph is actually interesting.
Here is a small selection of what is inside, with highlights placed on it by me: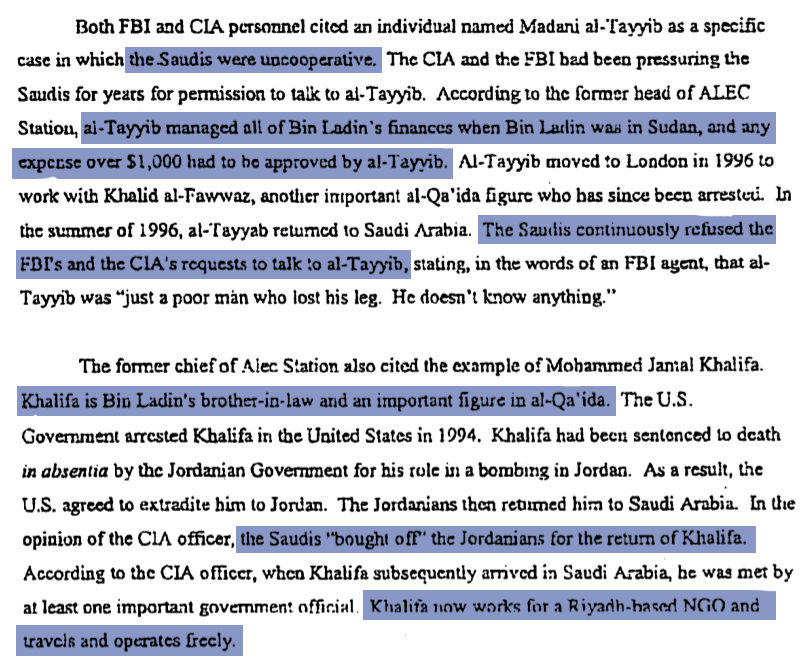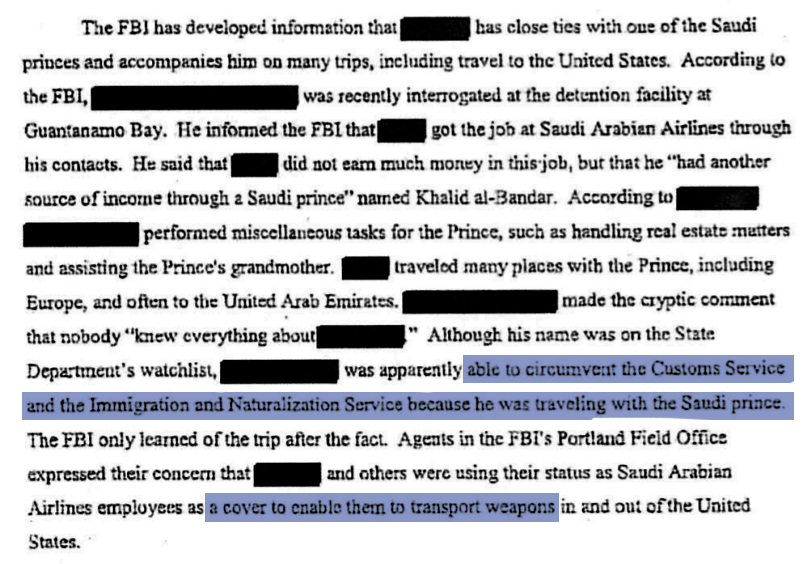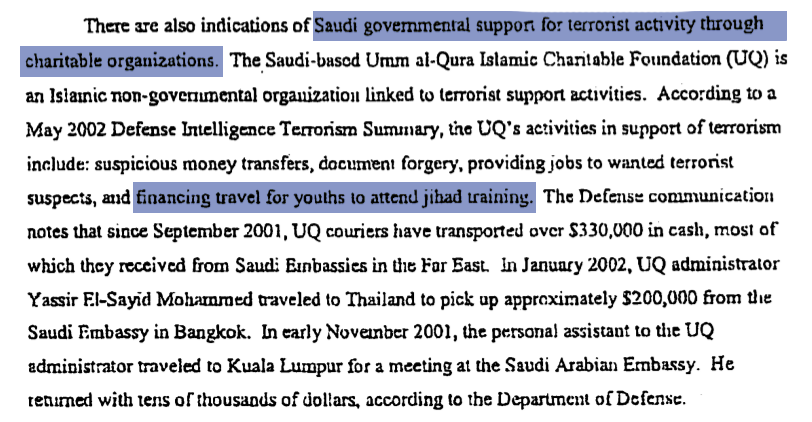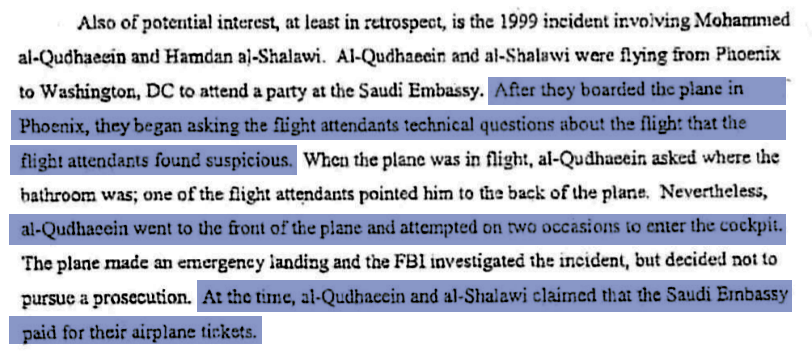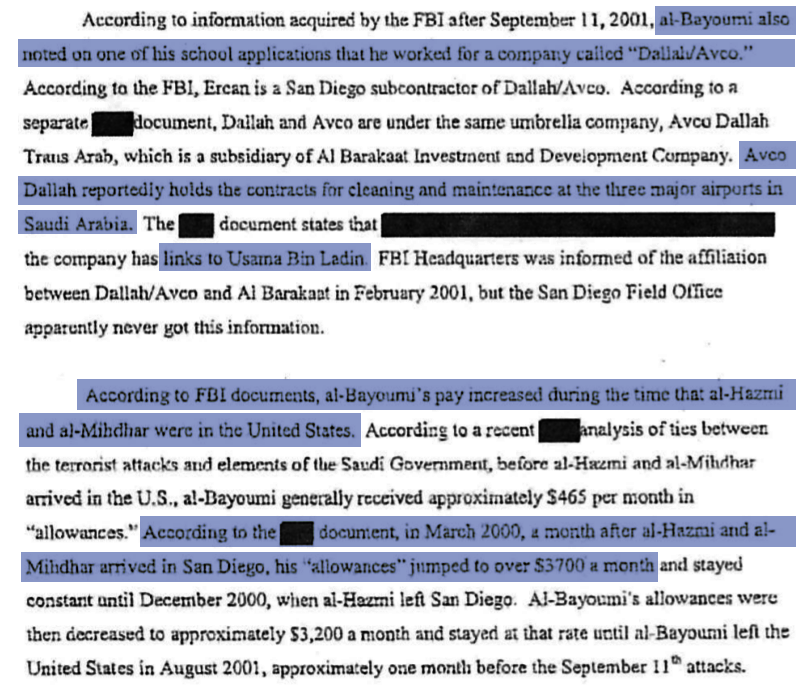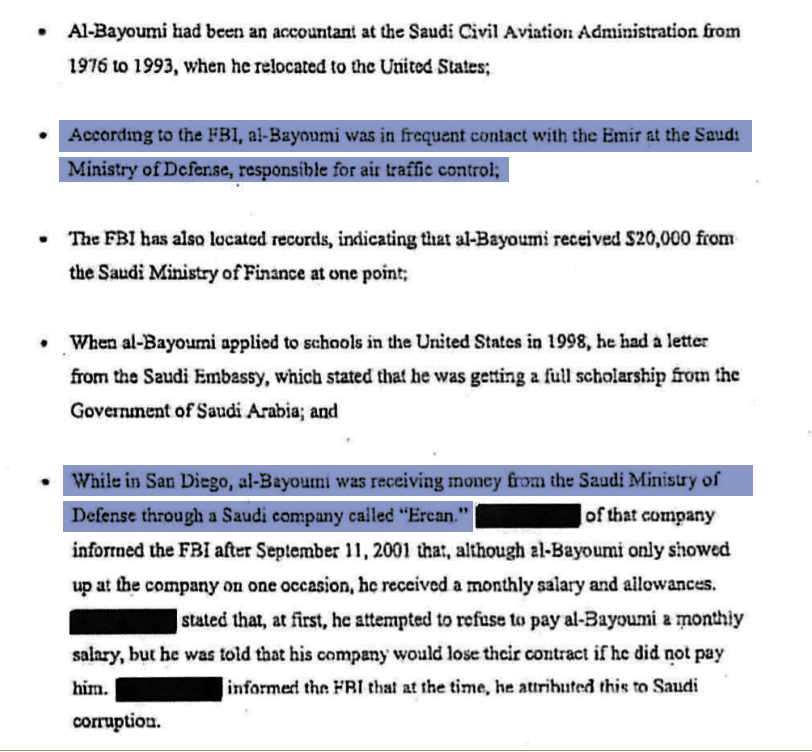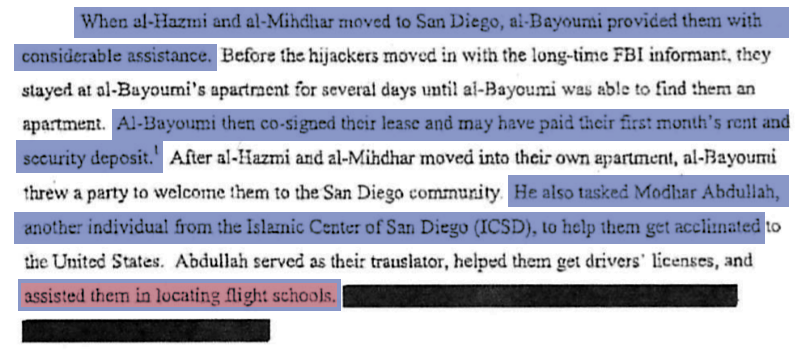 That is just a narrow selection of what is inside the document. I leave it to our readers to decide whether it looks interesting or not.
We should never forget that the attacks of 11 September 2001 were not just an attack against the United States, but rather an attack against the whole world. The centre of world finance, albeit flawed, had not exhausted its progressive potential, but it was attacked by the most regressive and most backward social forces. It is incumbent on us all to acknowledge where that attack came from and who supplied the ideological and logistical support which made it possible.
It should be clear that when the next memorial for the 11 September 2001 attacks is held, it should not be a time to make an oath of peace. Rather it should be a time to renew our intentions and recommit ourselves to permanent and neverending global war against all those who threaten to pull us asunder.
Kumiko Oumae works in the defence and security sector in the UK. Her opinions here are entirely her own.