Wishing You A White Rebirth, A Light Shining Through The Israelite's Disguise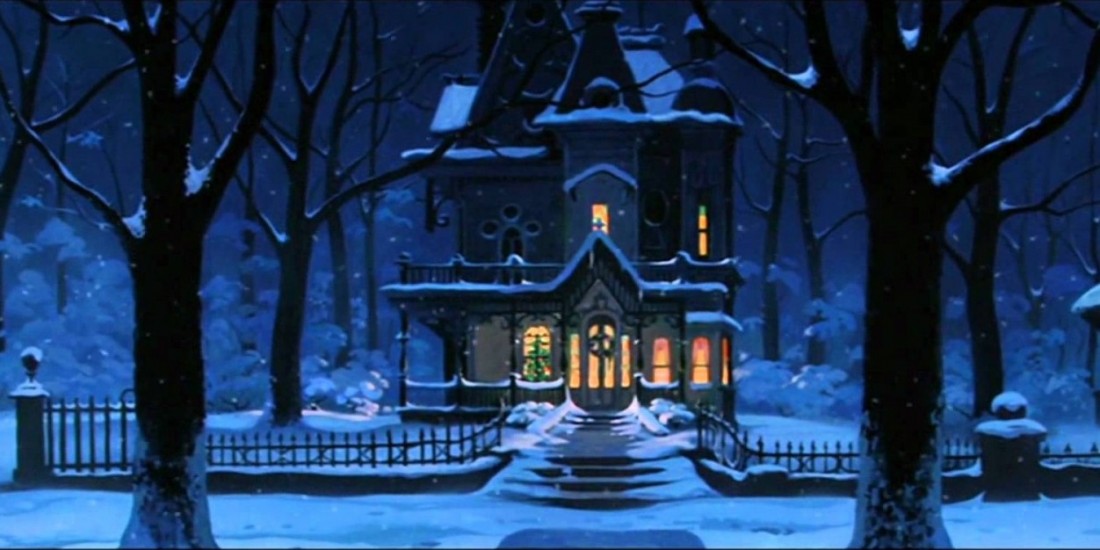 Victorian houses have something about them which speaks the home-iest of houses.
It was only upon gathering an entry for what is becoming a Majorityrights tradition at this time of year - "I Believe in Father Christmas" - that I learned belatedly of Greg Lake's passing. A handsome English lad, he also displayed his people's incisive thought - penetrating nefarious Jewish influence masquerading as innocence; and doing so at a time, 1975, when there was no popular tide to raise this political boat to defiantly sail despite inevitably incurring the stigma of "anti-Semitism;" with the danger attendant to that and of flying in the face of popular support from millennia of European consensus, sheepish acquiescence; the only support would have been what he could have plumbed from the truer depths of his native culture and intelligence.
BBC, 8 Dec 2016: Greg Lake, who fronted both King Crimson and Emerson, Lake and Palmer, has died aged 69.

He died on December 7th after "a long and stubborn battle with cancer", said his manager.

The news comes nine months after Lake's band-mate Keith Emerson died.


Keith Emerson, Greg Lake & Carl Palmer

One of the founding fathers of progressive rock, the British musician (Lake) is known for songs including In the Court of the Crimson King and his solo hit I Believe in Father Christmas.
Lyrics: I Believe in Father Christmas.

They said there'll be snow at Christmas
They said there'll be peace on Earth
But instead it just kept on raining
A veil of tears for the Virgin birth
I remember one Christmas morning
A winters light and a distant choir
And the peal of a bell and that Christmas Tree smell
And their eyes full of tinsel and fire

They sold me a dream of Christmas
They sold me a Silent Night
And they told me a fairy story
'Till I believed in the Israelite
And I believed in Father Christmas
And I looked TO the sky with excited eyes
'Till I woke with a yawn in the first light of dawn
And I saw him and through his disguise

I wish you a hopeful Christmas
I wish you a brave New Year
All anguish pain and sadness
Leave your heart and let your road be clear
They said there'll be snow at Christmas
They said there'll be peace on Earth
Hallelujah Noel be it Heaven or Hell
The Christmas we get we deserve.


Written by: Greg Lake, Peter John Sinfield, Serge Prokofieff