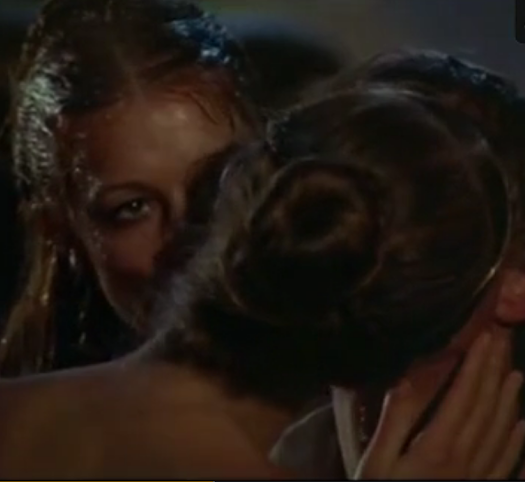 Any truly serious philosophical project, especially an "ontology" project, is going to take into account the phenomenon of homeostasis - the striving of biological systems to maintain an optimal balance of function and equilibrium of themselves and in relation to their environment, social and otherwise.
I have hypothesized that there is something of a mechanistic tension which facilitates "sexiness" of sex for people: that being the tension between brute expression of power, viz., dominance/ submission and the large requirement to submit to that animal drive - compelling sexual enactment in both genders on the one hand - a compulsion which is in further tension of maintaining human dignity, orientation and agency by contrast. There are different stories to tell about sex, but this one, I further hypothesize, helps facilitate additionally the option of a sacral attitude toward sex - because sex is fairly sexy of itself, if the match is appropriate, it can be with a relative minimum of competition and experimentation; i.e., an attitude treating monogamy as serious and a possible option for those more attuned and satisfied with "appropriateness", if not exacting appropriateness and a strong commitment to cooperation on its basis - including turning attention to other matters in life - this in balancing contrast to preoccupation with "betterment" through "better" partners. This option will serve as an aid to systemic homeostasis (incl. "EGI"); as this conscious option would serve to liberate practitioners and the pattern from scientististic facticity; and with it, the liberal cynicism that can otherwise recklessly expend social capital bequeathed of ethnocentrism, the morale and integrity of the system; its diminished incentive to remain loyal and fight for it against opportunistic outsiders seizing upon the vulnerabilities of our sheer, unaccountable liberalism.
Naturally, the Abrahamic religions have been adept at exploiting this void, presenting a pretense of sacrament and conservatism, when really Abrahamism has aided and abetted feudalistic compradores in the East and our hyperbolic liberal predicament in the West to begin with - cucking by Jewish interests, as they now like to say - a most cynical of Trojan horse, an affectation where adopted by Europeans and Asians, disingenuously imposing the Abrahamic agenda of universal dissolution of ethnonational patterns; expropriation of our genetics and resource; destruction upon non-compliance.
To hold up to Abrahamic imposition, the biopower of foreigners imposed under rubric of objectivism, other antagonisms, including our own people's betrayal through cynicism and dissolution through moral weakness, it is necessary that the sacred be identified of our pattern; but that sufficient liberalism within our paradigms also be maintained as important to maintain, to complement that option; and thus provide a full, healthy contrast to the Abrahamics, the liberals, the scientistic and the brutes.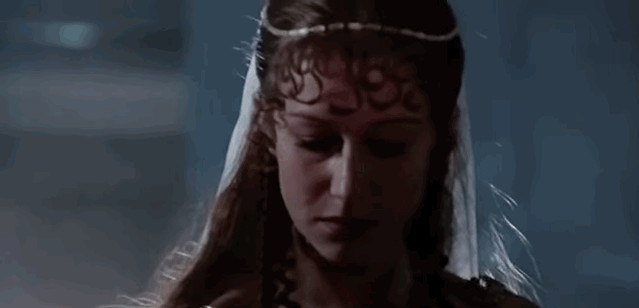 Helen Mirren as Caesonia in "Caligula", 1979
Why all the fuss, you say, won't nature take care of these things without social props? Well, sparing intricate examples and going right to the example of the feral child unable to acquire language after a point neglected, the answer is obviously not necessarily. And if we come back to acknowledge some criteria, and it is not a hermeneutically anchored quest for human ecology and reserving some reverence in assured commitment for time in memorial patterns, but falls into a scientistic cast of sheer Darwinistic competition, it becomes a headlong quest for what is "better" or "best", and then criteria for evaluation becomes a whole lot less clear, less accountable, more subjective than the matter of what might be appropriate. Isn't it natural to want better and more partners, you ask? Yes, and it is also natural for some to want monogamy. People are welcome to be non-monogamous in our societies and to try for better than what they actually bring to the equation - provided they are accountable to acceptable quantity and quality of the pattern - including boundaries and borders thereof; if they choose to go beyond that they must go to their new chosen people, to their lands and their borders; and not burden us with their choice, not impose upon us un-agreed-upon foreign children and adults - as to do so is equivalent to attempted supremaicism and slavery over us; as others have said before, a motion to take away our freedom; and we have the right to reject that.
As opposed to the scientistic inclination to try to propose the unaccountable "this is the way it is" regarding sex and other matters, this is a hermeneutic approach, making use of the expanse of narrative purview to increase the autonomy and authenticity of our individual and human ecological system's coherence, accountability, agency and warrant.
All that is reiteration of things I that have said before - though worth repeating, as often as need be, as these matters are that important - and, as I have also said before, these are topoi of means to maintain the integrity of our system against Abrahamic imposition.
However, I would like to highlight here in particular the importance of this way of treating sex as a means to hold up against the sexual psy-ops of our enemies, whether imposed by Abrahamic interests against ours or by liberals who take the modernist, liberal argument in the name of "nature", that would deny respect or even the possibility for monogamy and fidelity to one's ethnic group; would try to psych us out and condition us to accept our pattern's demise, with us supposedly having no recourse - the idea that "nature is impervious to human agency" and by contrast, "reconsruction of a people can only be backwards, superstitious tradition."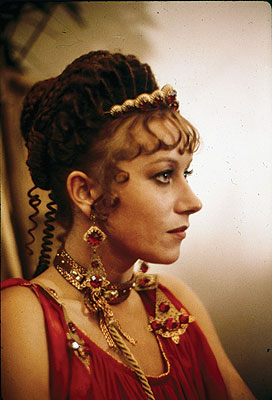 Helen Mirren, the gatekeeper
Coming back to another hypothesis of mine then, that all other factors being equal, the more modern and individualistic a society, the more females are "one-up" in partner selection (ovaries are expensive, sperm is cheap); as group patterns become disrupted by atomizing individualism, so increases her capacity to be "a bully" in the realm of sex. Don't like it? She'll call in other men who will pander to her in what is very much "her market." And her most base tendency to incite genetic competition will be exacerbated as well as she will be solicited and pandered-to not only by men from her in-group trying to prove their strength and liberalness to hold up to universal maturity; she will thus have increased opportunity to act on her inclination to incite genetic competition with outgroups and other races as well.
This is a very powerful position for females - even if primarily as gatekeepers to the most powerful, they can exercise vast prerogative with great confidence and verbosity; even when they are too young to really know what they are talking about and to make a just decision. Motives and incentives to maintain this liberal situation abound and as a result, some percentage of them will flaunt their sexual prerogative to the point of sadistic bullying. It is the unmentioned other side of the old double standard - yes, women are expected to be more chaste, because they can, in an unsporting, bullying way, be very promiscuous. Whereas a man will generally be ostracized as a horrible bully if he uses his physical strength to abuse a woman: a double standard, but having reason.
Along comes liberal and Jewish feminism and none of the downsides to the traditional male situation are recognized, only those who are on top. It is assumed that all of them are there as a result of differentiation of fulfillment on basic Maslowian need levels or that they are there for sheer reserved, albeit often unmerited privilege. None of the traditional advantages to women, i.e., the general occupation of the secure, in between levels on Maslow's hierarchy are recognized; and there is no recognition of an increasing majority of men who are squeezed to the bottom - who are not operating out of differentiation of fulfillment but sublimation of deprivation; nevertheless, their male desperation does impact other levels - notably female security, as the resentment of these males and their sociopathic influence on the top governance of society is overcompensating, without full capacity to exercise power on top levels - they become sociopaths, sellouts or join the ranks of the incompetent men in power, who are there warming a position reserved for them. So, there are three kinds of men on top traditionally: The overcompensating desperado, the the guy who's there because traditional society figured a quota of men were owed this spot; and another kind, the truly deserving, who made it through the school of hard knocks.
Liberal and Jewish feminists have been in remiss for not recognizing these three different kinds; and that problems of the desperado and the incompetent position occupier at the top can be alleviated with a non-lineal, optimizing version of Maslow's hierarchy, by their being afforded sufficient societal honor, accountability and recourse in capacity to function on basic and intermediate levels. Conversely, they might recognize that other men are there for merit, having gone through a generally more rigorous test on lower levels than is expected women; thus, merit, not privilege. Though feminists should respect that, they are correct to think that they should have access to higher positions if they factor-in what may be unfair advantages that they have on basic and intermediate levels - a differentiation of fulfillment that can leave them too liberal when moving into high positions. Given these considerations, the recommendation would be somewhat more rigorous tests for women on basic levels if they want to make it through the glass ceiling and somewhat more lenient basic levels for men so that they are not unjustly liable to fall through the glass floor.
Despite the fact that the second wave of feminism was spearheaded by (((Betty Friedan))), a student of Maslow, and this mapping of a fair arrangement should have been clear, she was as culpable of ignoring it as feminists before and after her, despite her having the additional glaring clue of males being deprived of basic levels - of being - by the Vietnam draft; but this blind gaze toward only men on the top, male privilege alone, goes back to hers and (((Carol Gilligan's))) forebear, Simone de Beauvoir.
Absent the hermeneutic of balancing homeostasis of gender relations proposed here; with liberals and Jewish interests pandering toward girls/women to take a view only toward White male privilege, the three traditional positions of male power were especially precarious as their vulnerability was compounded by the even more fundamental homeostasis of group classification being steadily attacked - their capacity to discriminate thereupon, as White men, was being hit particularly hard under the rubric of "anti-racism", often accompanied by sexual psy-ops against them leveraged through "their own" co-evolutionary women - ominous in their augury of "sacred ministry of betrayal" (de Beauvoir), ramping up to fever pitch in the 70s after the Vietnam war was over; the dams breaking in the 80s "like a prayer", to where betrayal of White men in miscegenation was like a sainted act, and reaching a crescendo in the 90s that has shown no sign of slowing down ever since.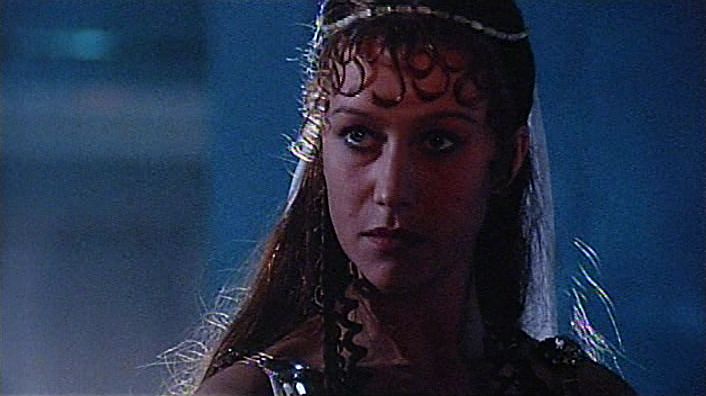 Helen Mirren's acting roles mirror the one sidedness and injustice of liberal, Jewish backed feminism. Though she has been conferred the dignity of the title of "Dame"; and has long been a mainstream actress, she had a starring role in the pornographic movie, "Caligula" (1979) - where flaunting of sexual license moves beyond mere dominance and submission by contrast to dignity and starts to shift toward a sadistic flaunting of sexual opportunity. We might conjecture that some beta males begin to fall by the way-side in the wake of this kind of mainstreaming of cynicism; as institutions that are supposed to uphold accountability for them to have incentive to contribute to the upholding of the system in homeostasis are flouted.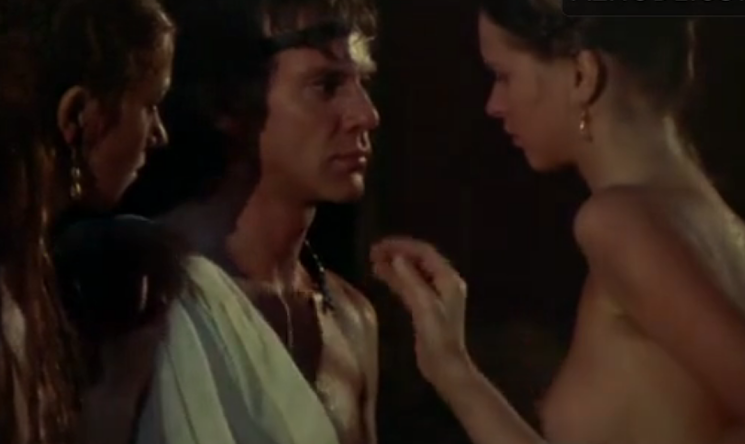 It gets worse. You think its going get better through the 80s but it doesn't. It gets worse, as females are treated as "saints" for betraying loyalty to their race in the media, working and middle class women start miscegenating as real life "saints", liberating champions from "White male privilege". Helen doesn't mirror that additional sexual/racial psy-op yet.
But by 1991 Mirren is acting the part in Prime Suspect of Jane Tennison - smashing the glass ceiling to take a role in an almost all male department as lead investigator of crimes committed by White men who'd gone nuts and committed literal sexual sadism and violence against women. Its fine that a qualified woman gets the job; its not fine that a man is so disgusting as to resort to such violence; it is also not fine that the kind of balance that I was already proposing to work out gender relations in that year, 1991, was smothered by liberalism and Jewish platforms.
In season one she smashes the glass ceiling but her marriage to her White husband cannot endure divided attention, which increasingly shifts to her successful career.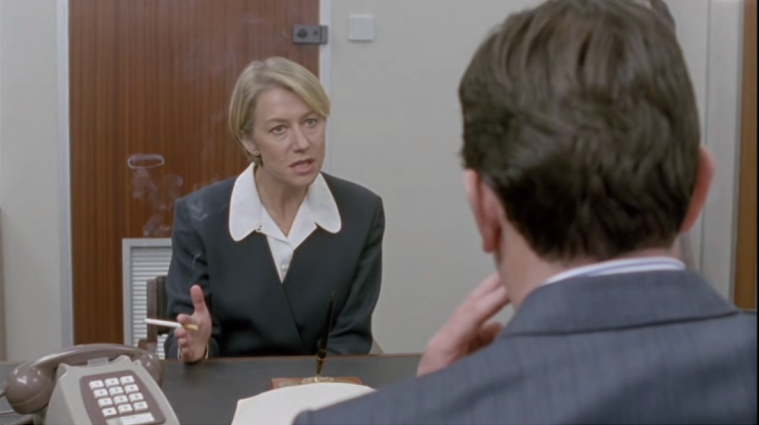 Determination against the glass ceiling.
And yes, Mulattoes (they call them half caste in England) are benign and helpful - see?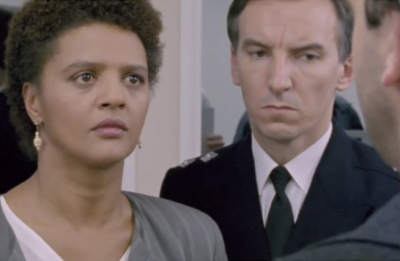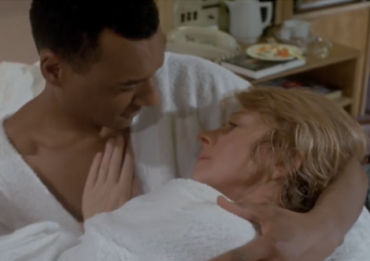 This one bravely steps forward to identify the White sadistic murderer. By season two, Mirren had to be sleeping with a black fellow detective, didn't she? She asks him what he was saying about "White women liking rough sex?" White men are supposed to be comforted by the fact that she does not repeat the romp with this particular black male. Whites are being "enriched by blacks everywhere" - even by the depth of a black suspect falsely suspected; and "enriched" by Helen's Mulatto tryst, who by episode's climactic ending, demonstrates his deservingness by chasing after and apprehending yet another White sadistic killer, who had called him "nigger" and "black bastard" all the while as he was being chased and then caught.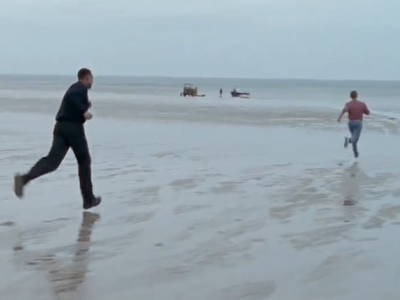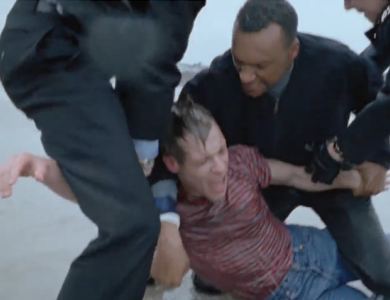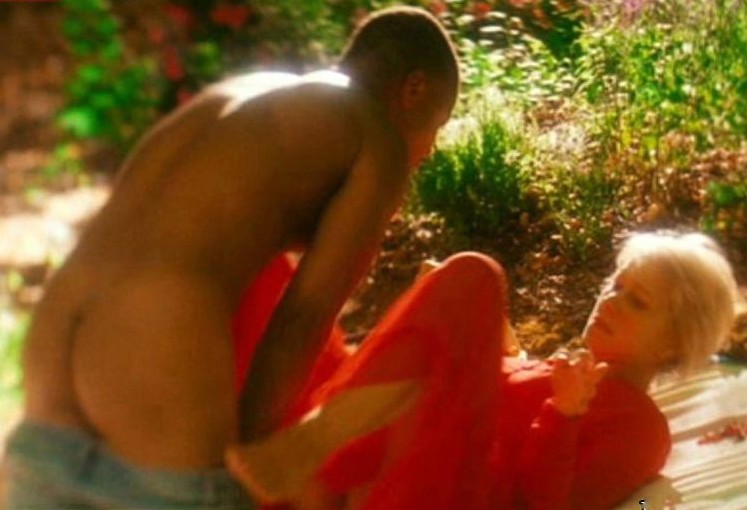 Cuba Gooding & Helen Mirren, Shadowboxer, 2005
Helen Mironoff doesn't stop there in flaunting the unspoken advantages of being a White female against the unspoken disadvantages of being a White male in the disorder of modernity, a disordering situation rife for the opportunism of Jewish pandering, Islamic imposition and the episodic opportunism of black bio-power; nor are means of correction spoken (by me) acknowledged, they have been smothered - topoi which could otherwise provide corrective guidance to gender injustices, to prevent acts of dominance and submission from exceeding human dignity into sadism, by both genders against the other - are at the hazard, at risk as such, and with no apparent recourse to their justice and means of systemic maintenance in White ethnic genetic interests.