Merkel and Zuckerberg are teaming up to attack you on Facebook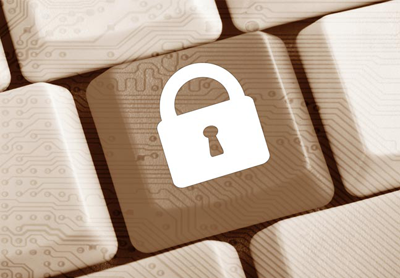 Stop giving up your personal information to these people.
Angela Merkel and her government full of rabid liberals, have decided that they'd like to raise the pitch and tempo of their agenda of increasing mass migration, to the next level. Now they want to actively data-mine Facebook so that they can track you down if you disagree with the mass migration plan.
Germany is probably one of the worst places in Europe to live, if you care about ethnic genetic interests in any sense of the term.
Merkel has found a perfect partner in crime in Zuckerberg, since Zuckerberg's politics are almost exactly identical to Merkel's.
Quite seriously. And it shouldn't be surprising.
There is an amicable relationship between Facebook and German liberalism.
See here:
City AM - Business with Personality, 'EU refugee crisis: Facebook to cooperate with Germany to clamp down on racist and anti-refugee hate speech', 15 Sep 2015:

Facebook has promised to help the German government tackle a wave of online hate speech in the wake of the ongoing refugee crisis, responding to criticism that it's failed to do its part.

The social network has come under fire for being too slow in removing xenophobic content from its platform, even when reported, as German justice minister Heiko Maas wrote in a letter to the company:

"Facebook users are, in particular, complaining increasingly that your company is not effectively stopping racist 'posts' and comments despite their pointing out concrete examples."

The company now promises to do better. To that end, it'll be working together with Germany's ministry of defence and internet service providers in the country to create a new hate speech task force, according to reports in the Wall Street Journal.

There won't be any changes in policy on what types of content are forbidden, rather, Facebook simply promises to become better at dealing with illegal content more efficiently, as Heiko Maas said to the newspaper:

"The idea is to better identify content that is against the law and remove it faster from the web."

Germany expects to see some 800,000 refugees apply for asylum this year, as the country's asylum system outstrips all other European countries by far. But alongside solidarity movements like #refugeeswelcome, this has also brought on a backlash of xenophobia.
This is not unprecedented, given that Facebook has always had a very disdainful view of its users.
Recall from back in 2010:
Business Insider, 'Well, These New Zuckerberg IMs Won't Help Facebook's Privacy Problems', 14 May 2010:

Facebook CEO Mark Zuckerberg and his company are suddenly facing a big new round of scrutiny and criticism about their cavalier attitude toward user privacy. An early instant messenger exchange Mark had with a college friend won't help put these concerns to rest.

According to SAI sources, the following exchange is between a 19-year-old Mark Zuckerberg and a friend shortly after Mark launched The Facebook in his dorm room:

Zuck: Yeah so if you ever need info about anyone at Harvard

Zuck: Just ask.

Zuck: I have over 4,000 emails, pictures, addresses, SNS

[Redacted Friend's Name]: What? How'd you manage that one?

Zuck: People just submitted it.

Zuck: I don't know why.

Zuck: They "trust me"

Zuck: Dumb fucks.

Brutal.

[...]
I don't know how many times I've had to tell people this, but if you give your personal information to Facebook, you are basically out of your mind. If you give your personal information to Facebook while making posts on Facebook that German liberals do not like, then you are even more out of your mind.
People need to stop giving personally indentifiable information to Facebook. Just stop giving it to them.
I present this article for the purpose of driving that point home to anyone who is still having doubts about this. Just stop giving it to them.