Historically groups with "incorrect" ideas stuck in the midst of hostile populations have often turned to esosotic symbols as means of displaying their group allegiance to those "in the know", while staying under the radar of the crowd.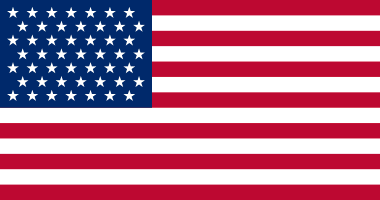 Americans repulsed by the changes to America since the advent of political uber-liberalism in the 1960's, and in particular the 1965 Immigration Act, have at least one highly suitable symbol which they could use: the 49 star American flag. It was used from 1959 to 1960 after Alaska was made a state, and because of the way the stars are offset, look almost identical to the 50 star flag.
It would be a mistake, I think, to believe that if we could return to 1960, that everything would be fine; the civilizational crisis that we face is much more fundamental. However for those in the US who want to express solidarity with others in the "resistance" without making a big wave, this might be a good cryptic way to do so.