Terror in Westminster and the official lies which follow
So it has happened again. A "lone wolf" attacker, a fevered fanatic with a knife and a 4x4, has chosen to die in the act of killing and maiming innocent others. The sheer, gob-striking crudity and stupidity of it, complete with an operationally hopeless and probably ad hoc attempt to crash a car through railings outside Parliament when the gates just around the corner were open, is matched only by the self-serving deceit of the politicians and the media whores in its wake.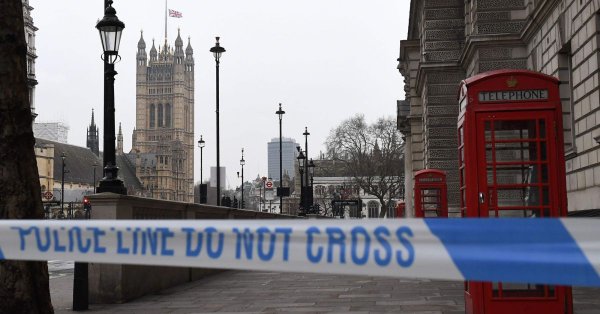 Apparently, the as yet unnamed terrorist hates "our British values" and wants to divide "us". They don't know his name or where he comes from. They don't know if he was born and raised in this country or arrived from some fly-blown Third World human disaster area just last week. But it makes no difference because they already know what's in his heart. They know all about how he does not represent "moderate" and, of course, "peaceful" Islam. He is not one of that special category of Muslim invented by Western politicians to dupe our racial kind. "Moderate Muslims", apparently, are really, really tolerant of "our values", and have absolutely no problem at all with our bombs falling from our aircraft in their own ancestral lands. They are a total delight, you see. Indeed, they are not "they"; they are "us" - every bit as British as we are. And we simply must not allow one terrorist … this unfortunate person who was no doubt suffering from mental problems … to divide this "us". Because, well, that would mean that we have chosen life over the multicult; and the politicians and the media whores are all washed up.
What this disgusting little dance tells us is that we are held in total contempt by the terrorist and the political class alike. One does so because we are infidels. The other does so because we are white. One dismisses our humanity because Allah loves the believers. The other does so because it loves the Money Power. We are caught between the violence of different extremisms, neither of which hold out any hope for the autonomy and natural self-expression of our kind.
There is no way out of this vile, politically engineered trap that does not require a nationalist revolution.