The Headhunter, a nationalist novel ... Review Call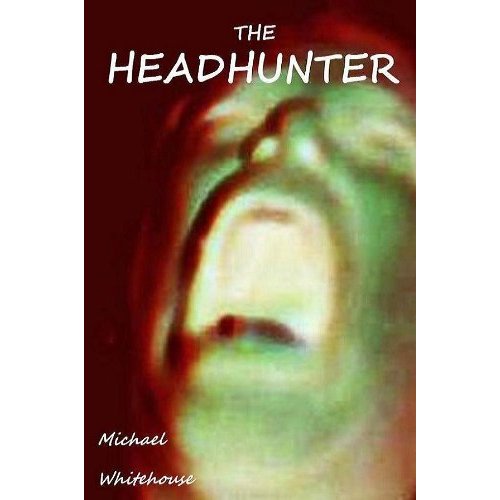 I received an email yesterday informing me that Michael Whitehouse, author of a fast-paced new novel about a prolonged and deadly-violent attack on the British Establishment by a terrorist cell of nationalist persuasion, has placed the opening three chapters on-line for your perusal. You can view them here.
By way of a taster, this is the style of the writing:
The day before Belinda Smalls' head was discovered at Stonehenge, along with those of Michael Cohen, Muhammad Aziz and Annabelle Armour, most of those 'in the know' were still concentrating on Islamic 'hate-preachers' and their adherents. The day after the heads were found, the brightest and the best were beginning to think the bad guys were out to destroy the politically correct consensus that had governed the western world for the previous half century. At that point, the establishment, with some relish, began rounding up the most outspoken members of the Nationalist community and clamping down on the rest.
A good few entirely innocent people had by now endured six whole weeks of incarceration and aggressive interrogation at the hands of the authorities. Two of these had had a heart attack and one elderly lady, who had suffered a stroke during a particularly intensive and unrelenting question and answer session, had died.
At first, when it was thought that Islamists were responsible, the majority was content to have the cops and the army interfere with the ordinary progress of their lives. But, as time wore on, the populace began to wonder at all the fuss. Along the way, it had been noted by most that the ordinary citizen did not seem to be at any risk from the killers. The huge level of disruptive and increasingly belligerent security was, as a result, beginning to grate upon those who had to endure it. 'For the protection of the public' didn't wash any longer. Whoever was responsible had no interest in blowing up buses, trains, buildings or innocent people. Corrupt politicians, politically correct zealots and media commentators who patently despised the 'British dinosaur' had been selectively done away with. In the minds of an increasingly sizeable minority, such individuals, and the agenda they had for so long embraced and aggressively espoused, rendered them worthy of the fate that had befallen them.
By the time the Stonehenge heads were discovered it wasn't just the British Nationalist who was chalking off the kills and sniggering. The natives were growing restless and, behind the scenes, the masters of the universe were getting worried.


The first Prime Minister's Questions after the escape had been the worst he had ever had to face and he desperately needed something positive to report. He didn't understand how, with all the modern surveillance, all the satellites in space and all the computer systems in place to keep track of just about everybody on the planet, this man had managed to kill so many people without being caught. They knew who he was. They knew everything about him, for goodness sake! And still the police had no idea where he might be!
The streets were full of cops and, with great reluctance, he'd given the order for the army to make its presence felt discreetly wherever it was thought racial tensions might be about to flare up. The press, the opposition and the civil liberties crowd were having a field day but it couldn't be helped. This Blueprint business had everyone's nerves on edge. He looked at his watch. In less than two hours his accusers would nail his balls to the carpet all over again.
Alan was nervous. He was due any minute and he had nothing more to tell him. He had a country to run, didn't they know that? For God's sake, he had to prepare for PMQs and yet, here he was, wasting his time with this nonsense! His secretary knocked on the door and quietly let him know that they had arrived.
"Show them in please, Annabelle," he said, a little too loudly. He stood up when they entered and moved to greet them. They shook hands and both sat down before Alan invited them to do so. The Baron got straight to the point.
"What news on our man, Alan?" he asked.
"He's gone to ground, I'm afraid," he replied. "The police don't seem to have much of a clue as yet."
"Has anyone been sacked yet for letting him get away?" growled Jacob Ratner. Masking the irritation he felt, Alan told him that he hadn't felt the need to fire anyone as the man in charge of the operation had lost his life during the course of it.
"No great loss," opined Ratner. "I'm all for employing faggots in the entertainment industry but I wouldn't have one as top cop."
Alan pushed a copy of The Blueprint towards the Baron. He hoped that, in giving him access to such sensitive material, it might temper any annoyance he might feel at the lack of progress. He leafed through a few pages before putting it to one side.
"Yes," he said, "I've been wanting to talk to you about this. I must say I'm surprised you didn't see fit to bring it to our attention before now." Alan was horrified.
"You've already seen it?" The Baron smiled.
"Of course. Did you imagine that you could keep us out of the loop, Alan?" The Prime Minister was dumbstruck and did not reply. "Knowledge, particularly that which is not generally known, is our business. It has been for thousands of years. We certainly know as much about this matter as you do and, probably, rather more."
"Well, perhaps you could fill me in then, seeing as you know so much."
"There's no need to be snide," replied the Baron. "Information keeps us ahead of the game, that's all."
"And as you know," added Ratner, looking the Prime Minister straight in the eye, "we do need to be ahead of the game. History tells us that, if we take our eyes off the ball for one moment, Jews die." Alan didn't like the squat, little boss of the Secure Communities Council. He could stare a goat to death with those dead, black, Ronnie Kray eyes.
"So what are your plans? Please do not keep anything from me." The Baron's even gaze was, if anything, more unsettling than Ratner's cut-your-throat-for-a-fiver glare.
"I have a man in place," Alan heard himself say. He had no idea why he had said it but he was clutching at straws now. "Yes. There's this policeman, not at all like your run-of-the-mill type, he's got some interesting ideas. He's fairly sure our man will visit his mother's grave on her birthday, for example. He thinks he won't be able to stay away." Ratner and the Baron exchanged disbelieving looks.
"Oh right. The serial killer who loved his mum," He laughed contemptuously. "Sounds like a Janet and John book to me."
"Well, Mr Mohammed believes it might be an avenue worth pursuing."
"Mohammed? As in the prophet?" Ratner and the Baron exchanged another look. "Let me get this straight. You've got some Paki on the job who isn't much like a cop. And he's of the opinion that the bogeyman loves his mum so much he's going make himself available on her birthday? And when is this birthday? This time next year?"
"No, it's next month, actually. Can't do any harm to post a guard there, can it?"
"Post a guard? And they'll all be standing around the grave doing Mr Plod impressions, I suppose?"
"They would be out of sight," replied the Prime Minister, testily. "In hiding. In disguise or whatever. And please don't speak to me in this way. I am the Prime Minister after all." Ratner burst out laughing again.
"Do you forget how you came to be Prime Minister, Alan?" asked the Baron quietly. "Surely you know who the Kingmakers are?" The Prime Minister felt weak and trapped and didn't reply. "This man must be stopped and quickly. He slaughters the country's finest with impunity and tells too many tales." The Baron rose from his seat. "Remember, you must keep us informed." He fingered the manuscript. "This is a blueprint for revolution. I do hope you are taking it seriously. If you don't, I can assure you that there are others who will. Meanwhile, we shall be following our own lines of inquiry."
Ratner, who had once been done for a top-of-line fraud and had served a year in an open prison, as well as having to cough up £5,000,000 in fines, smiled nastily.
"We'll get him for you, bubala. We'll hand his prick to you on a fucking plate. You can bank on it."
He wiped the sweat off his upper lip with a sleeve. Once again, they hadn't bothered to shake his hand on the way out. For which small mercy he was grateful.
The Headhunter is available as an e-book from Amazon.
REVIEW CALL
Michael White, the author, has supplied me with a complete copy of The Headhunter for any MR regular who is interested in writing a review for the blog. As usual, this will be offered on a first come first served basis. I just need a real email address.