The Indian/Chinese IQ puzzle continued for comments after 1000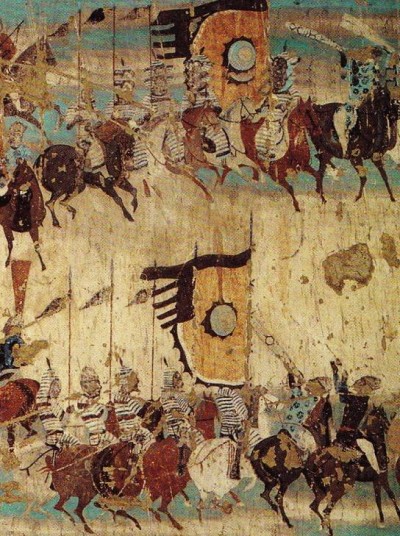 Details of painting of the meeting of Manjusri and Vimalakirti.
Originally Published Dec `2004 by John Jay, who said:
Both India and China are countries that have had the sort of moderate contact with the rest of Eurasia that their position at two extremities of Asia would lead one to expect. Both India and China have had their own sophisticated civilizations for at least two thousand years. The Chinese invented such things as gunpowder and printing. The Indians invented the so-called "Arabic" numerals that we use to this day and one of their religions (Buddhism) has been enormously influential outside their own borders. Both Indians and Chinese do extremely well economically outside their home countries. To me this is a picture of two generally intelligent populations. Yet the average IQ score for the two differs markedly. Chinese score somewhat above the Western norm and Indians score markedly below it. How come?
The comments have not been displaying after number 1000 - Sunny Mittal on Sat, 31 Aug 2013 14:41 | #, 1000 - therefore, I will include below the subsequent comments that were attempted since; and those who wish to comment on this thread may continue to do so hereafter.
anonymous 2014-08-24 11:09 AM said:

You should continue this subject in another page from the 1001st post

Ok, as we said, there were a few dozen comments which didn't register after number 1000. The ones that did not appear span from 31 Aug 2013 to 27 Dec 2016 and are being displayed here, under the fold; the thread is continued anew and comments may resume.
Posted by Sunny Mittal on Sat, 31 Aug 2013 14:41 | # 1000

I think I have got still unfinished business with this Muslim street dogs.

1st, I don't have to send money because our family can buy your entire Palestine country if they want.

Yes we can finish Muslim if we want but India is a democratic country.


In 2002 we finished only few of them and we can do it again.It was a blunder by Gandhi who allowed all you street dogs back in India in 1947.

Muslim have less than 65% literacy in most part of India while Hindu Indian have average literacy 75-80%.So Indian Hindu will have 15 points higher average IQ than Muslim .

No they can finish us but we can finish Bangladesh,Pakistan at any day if we want.

As I said earlier America has already finished Taliban,Iraq,Iran or European have started to do it in their countries;guess what we will start it very soon but only problem is our stupid ,greedy politician who have allowed you creatures over last 66 years.

Good bye Pedophile bare naked Prophet's daughter.