Greg Johnson is Wrong - in an important way.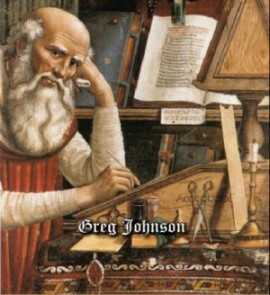 Fail: on this one, your erudition yields an
F-
In minute 2:18 - 2:21:18 of a discussion with TRS, Greg Johnson proposes to do away with the idea that John Locke's notion of civil individual rights is a key fundament of U.S. politics and suggests that it is only portrayed as such by Jewish interests.
First and foremost, Greg is ignoring the fact that it is in the group interests of Whites to criticize this notion for basically the same reasons that Jews have - especially for its bias against their capacity for group discrimination.
Johnson argues that Calvinism and Republicanism, in the latter case in particular, by way of reading Montesquieu, were exponentially more important to the founders. Maybe they were, but that doesn't translate to what became important in the life of ordinary everyday Americans for over 100 years.
Are people concerned with The Republic? Well, of course not very much in any practical sense. You can set aside the bit about Montesquieu being more influential by a factor of a hundred. This is a case of an erudite man pulling rank to the detriment not only of the truth, but of important utility.

The second matter is of Calvinism and its inherent means to exclude Jews. The separation of Church and State is integral to The U.S. Constitution, so any such notion of this being more relevant than Lockeatine rights in the every day lives of Americans - or even for those who set the agendas - is way off the mark. Again, it displays a wish for some of that unused erudition to come in handy in a place where it does not really help.
To look at Locke's notion of individual rights as set against and problematizing group organization is the best way to critique the foundations of America in terms of what has left racial defense susceptible. This is what makes racial defense extremely difficult, because it de-legitimizes group organization.
Given individual rights as the characteristic and definitive law of the land, when people raise concerns about how borders and boundaries are to be maintained, i.e., when people do try to tarry with these strictures, at best they tend to render crazy propositions (disingenuous or naive) that not only will the markets take care of themselves by the magic hand, but boundaries and borders around groups will be taken care of by the magic hand as well. In a word, Locke's empirical objectivism is a force of liberalism that is available for easy exploitation - by Jewish interests, liberals and other later day objectivists, be they Austrian School or other form of objectivist.
Nobody around here is saying that Jewish interests would not have taken advantage of The Constitution's empirical basis. Nobody should be naive enough, however, to believe that just because Jews reject it for its troubling of group organization and discrimination, that we should not problematize it on that basis as well, in order to discriminate on behalf of ourselves.
Greg is being that naive and asking us to be that naive when he tries to pull rank and suggest that Montesquieu is more influential by a factor of a hundred. Well, maybe he was to the founders. But ask Americans, including politicians, what matters to them when push comes to shove - for the past hundred years or so, what matters to them? Montesquieu, Calvin or their Lockeatine rights?