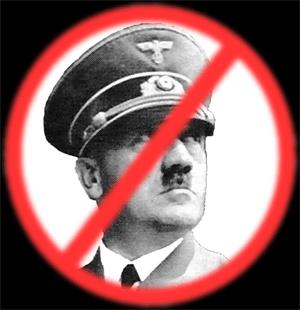 That Hitler and the Nazis were not White/European nationalists, nor can they represent the interests of White/European peoples.
I would like to clear the way further for Majority Rights as a place of sanity for White interests.
Indeed, if a former head of state where I am from had the attitude toward Germans and Germany that Hitler had, for example, toward Slavs and Eastern Europe, frankly, I would not boast of this man, but would be eager to leave him in the past as an embarrassing expression of overcompensation. I am frankly surprised that this is not the default position of every self-identifying White nationalist.
Hitler's was a position which could only have led to inter-European fighting and diversion from our proper organization.
On the other hand, the Germans I meet in my travels, by sharp contrast, are very fine people; I am eager to help them, as I might, to ensure the flourishing of their particular native European form and ways; as well as to unburden them of undue guilt and foreign impositions. This generation had nothing to do with World War II, for better or worse. I am sure that there are sufficient many of them who see fit to participate in our mutual and discreet survivals as European nations and peoples.
I was ready to dive right-in with this frame of mind years, in fact decades, ago. One of the crucial issues obstructing this has been, and is, the absurd position of some self-proclaimed White Nationalists that we somehow need Hitler or to redeem Hitler. We need nothing of the kind. We need Europeans deeper and wiser. Let there be no mistake, those who insist upon Hitler and Nazism are Not White Nationalists.
That sort of harrowing, dog-eat-dog elitism, narrow imperialism, is not only bound to scare people away, but rightfully so, as it is dangerous ignorance of the broadest, most basic, most important levels of human relations. It does not represent Whites, but only a narrow and creepy few.
Nevertheless, those with some pointed skills, technical perhaps, still keeping their nose above water, satisfied that they have not been made redundant as they can do things that Negroes cannot, might remain blind for the need of Whites to also do things that Negroes are capable of doing.
These White rats clinging to the suddenly jutting, upraised bow just prior to its precipitous submersion, are quite sure they should be leading, that the ship going down proves they were right, all along. Hitler must have been right.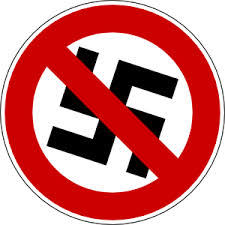 But really what you are seeing is what happens in effect when we confuse White leftist control for Jewish prescribed liberalism for Whites.
It would be difficult for Nazi right-wingers to accept that their heroes were the massive screw-ups (being kind with my words) that they were; it is hard for them to acknowledge that they gained popularity under color of the left, as they gained power through assimilation of the moral high ground which they would betray.
But for reasons of demographics; viz., those among peoples not in the historical path of the Nazi wrath; e.g. some demographics in the U.S; and for reasons of forcible and analytically crisp personalities, e.g. Dr. William Pierce, many have gotten their rightful indignation misdirected into a false notion that Hitler and Nazism provide a platform for something other than that particular and narrow imperialist hubris - or that that hubris is somehow the necessary answer. For them, this provides the easy and compelling emotional recourse.
How else to explain the gifts that they've bestowed with their technology and legal skills, of being able to watch women who should be our wives being sodomized by Negroes? It must be legitimate, under their control, as it is sanctioned by their constitution, smelling as it does, like their own toilet paper; just as participation in their war machine is obligatory, for surely war and struggle is the first law of nature and they are the winner?
Obviously not.
But we, the White left, know that they have put their nose to the grindstone unappreciated, betrayed in fact. That is our point.
The stress, uncaring or blindness of certain individuals to the fact that it is not necessary to adopt or excuse the malice that Hitler held for other European peoples; that rejecting Hitler's worldview does not entail including Jews in our category of European people; emphatically does no mean rejecting Germans; or a particular idea here or there, simply as Hitler may have thought of the same thing or that, absurdly, we are beholden to Hitler if he held a similar idea; nor again, most especially, does it mean that we have to adopt a stupid idea, simply because it is what Hitler believed.
Better, we can think for ourselves - we may conceive of a worldview in which Europeans function symbiotically. We will be more wise and successful, as White/Native Europeans, in achieving our sovereignty from Jewish and other non-native European imposition.
What makes this all so stupid, of course, is that White nationalists are not and never have been against Germans or German nationalism - but Nazis ARE against other White European folk. With that, rather than being able to devote attention to our mutual enemy, we have to brace for the rhetorical and literal attacks against us, as Whites, by this right-wing.
"if I looked like Himmler, I wouldn't talk so much about race"
This is to provide one answer, anyway, to GW's question of what we are missing: a non-Hitleresque position, that welcomes participation of White people without raising the specter that right-wing elitism is going to exploit and extinguish them.
You see, the White Left, while it is so speculative as to believe in the parameters of biological race, is following Kant's advice of keeping a principle, in fact our race and its compartments as a principle, since it is easier to correct sensible oversights than to reconstruct that principle, as we have found.
Wittgenstein, because he was a Jew, sought to turn Kant on his head: We are talking about the real Wittgenstein now, who destroyed lives with his advice to look at, and do, what ordinary people are doing in everyday (popular) situations, and then merely, pragmatically, non-reflectively, follow suit concretely, to be "cured the psychopathology of philosophizing." To be cured the concept of our people and the union thereof.
Hence, why the White left. As in Kant's advice that a principle is more difficult to maintain whereas you can always apply sensible correction.
In a word, the right, including the Christian right, with all of its confused text, self flagellating and obsequious devotion to the other, does not have the moral high ground. We all know its golden rule is unreasonable - it is toxic. It is prescription number one to scab the union of Whites.
The Left, a White left, taking measure of the full scope of European people, history, temporal breadth and future, holds accountability – it begs the question of re-definition, "what do you mean? 'The White left'? Are you going to take my private property and deserved wealth away?" No. "Does it mean that my incisive analysis and special contributions, my excellence will be unrewarded, indistinguished and unappreciated?" Of course not, just the opposite, its relevance will enhance its appreciation. Then again what is ordinary and necessary will not be punished, unrewarded and without incentive either. "Does it mean opening borders to non-natives of a White nation and treating THEM as OUR MARGINALS, the marginals of OUR UNION as the Jews would have it?" The answer is of course The White Class is none of those negative things that the right and Jewish liberal left would like to have attributed to leftism per se. Whereas the right attempts to base its warrants on narrow, objective criteria only, which are easily exploited and out-maneuvered by Jewish interests, if not causing right wingers to shoot themselves in the foot - although it is being a bit kind to them to suggest that they are unaware of what they are doing, hurting themselves by the cowardly selling-out of their constituent pattern of Whites.
Rather, as a White left, a White Class, we may keep a bead on those who can do us most harm, the elitists who mislead and betray us, the masses who follow them and scab us.
Hence the emotionalism with regard to race and immigration in these past 45 years may have to do with rational criteria, topoi of classifications, postulating extended patterns of peoplehood, being prohibited by the right as "leftist, exogenous chimera" as much as with Jewish liberal leftism prohibiting these taxonomies of protracted, human biological systems as "racist."