N.Korean threat/capacity, shows both determinism & social construction by contrast to southern twin
When considering that the population of North Korea has virtually the same genetics as South Korea (demographic "twins" - not all that different from Japan, either) an interesting case study is presented for the influences of social construction, as the contrasts of North Korean and South Korean society are vast despite indiscernible genetic differences. Nevertheless, let us not lose site of the obviously important evidence and factors of biological determinism either: the high i.q. of North Korea (like the south) can account for their capability to rapidly develop full nuclear capacity on their own.
DT, "North Korea shows Guam attack in new video as it warns of 'merciless revenge' against US over drills", 22 Aug 2017:

North Korea has unveiled a propaganda video of its threat to fire missiles near the US territory of Guam as it threatened the US with "merciless revenge" for ignoring Pyongyang's warnings over annual military drills with South Korea.

Displaying images of Donald Trump staring at a cemetery filled with crosses and Vice-President Mike Pence enveloped by flames, the nearly 4 minute video showed the island of Guam being targeted by intermediate-range ballistic missiles.

"Americans should live with their eyes and ears wide open. They will be tormented day and night by the Hwasong-12 rockets without knowing when they will be launched," the caption reads, according to Yonhap. "They will be in jitters."

"(We) just wish US policymakers should seriously think twice ahead of an obvious outcome (of a war)," another caption says, showing a photo of US Defence Secretary James Mattis. "Time is not on the US side."

With the exercises continuing on Tuesday, North Korea upped its rhetoric, saying it would be a misjudgment for the US to think that Pyongyang would "sit comfortably without doing anything," the state-run Korean Central News Agency said, citing an unidentified military spokesman.

The ongoing drills and visits of US military officials to South Korea create the circumstances for a "mock war" on the Korean peninsula, KCNA said.

The comments represent a more belligerent tone after a war of words between the US and North Korea appeared to have subsided.

Mr Trump praised North Korean leader Kim Jong-un last week for waiting to launch missiles over Japan into waters near Guam, after previously warning of "fire and fury" if he continued to threaten the American homeland.

Tensions increased in July after North Korea conducted two intercontinental ballistic missile tests. Mr Trump has said military force is an option to prevent Mr Kim from gaining an ICBM that could deliver a nuclear weapon to the US.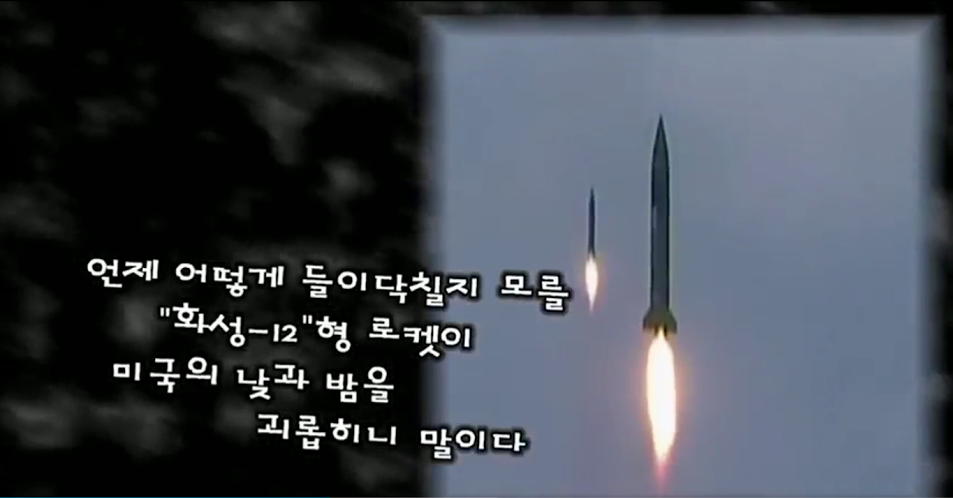 Missile launch shown in new North Korean propaganda video, which threatens the US generally and Guam specifically.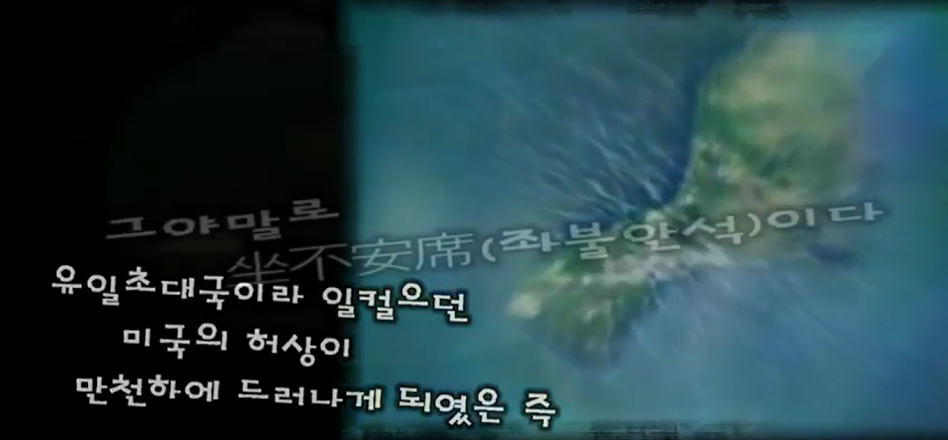 North Korea targets Guam in propaganda video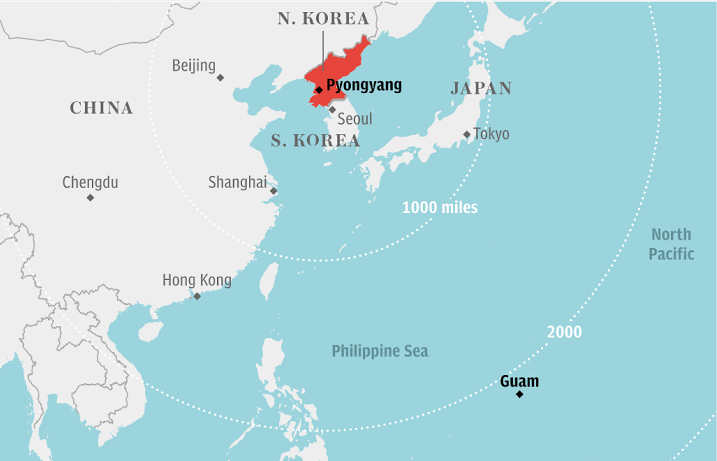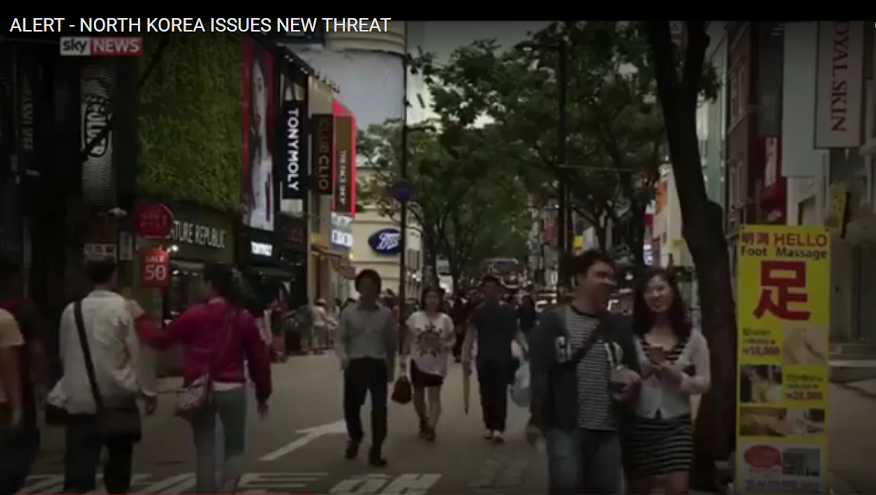 Unperturbed street scene in Seoul, South Korea.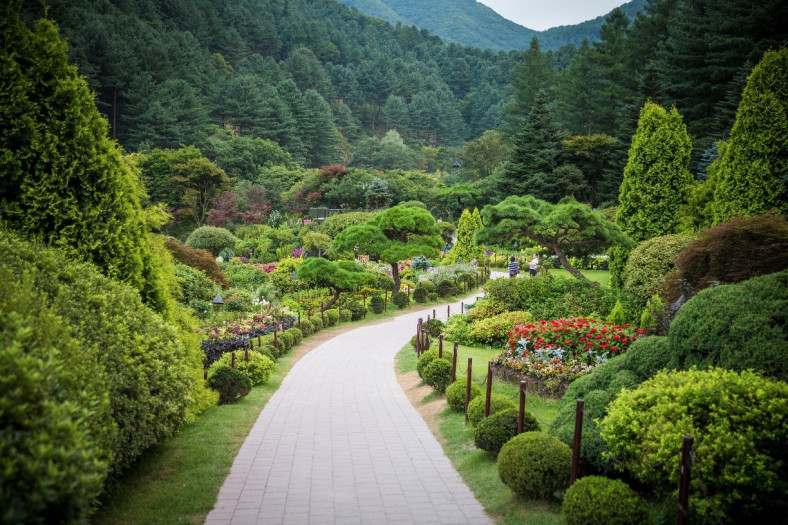 "Garden of Morning Calm", South Korea.