O.J. Simpson's Giddy Parole Board Hearing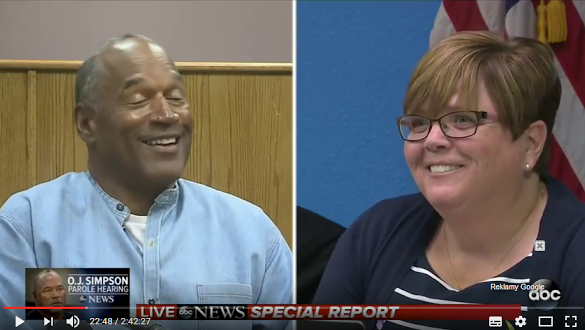 Connie Bisbee is Chairman of the Nevada Board of Parole. She addressed killer O.J. Simpson with giddy smiles at his parole hearing. In this moment (22:48 of the clip) she fawns over Simpson after accidentally citing his age as "90" - she gushed gleefully toward the murderer, Simpson, "that he looks great for 90." Is it any surprise that killer O.J. got parole with the likes of her presiding?
Simpson should not have been able to touch Nicole Brown in the first place.
The story of Simpson beating Nicole because she was disturbing him with complaints about Simpson having sex with another woman in another room in the house is a particularly graphic example of black hyper-assertiveness. And a problem with White women in that regard - the allure of sheer confidence to them, which, overweening in blacks, apparently can become like a drug to some women; causing them to ignore if not forgive all manner of destruction in order to have that fix.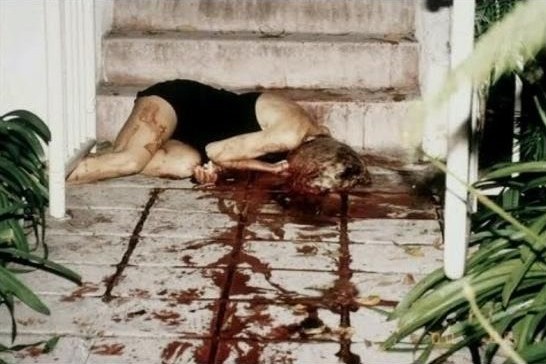 Related story: O.J. Simpson & Nicole Brown's Alleles Combined