Trucker's strike in Russian Fed indicates disconnect of leadership from ethno national warrant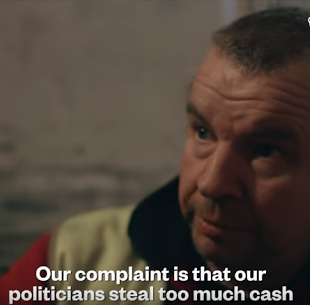 Even more than through Alex Navalny's protests against the Putin/Medvedev government of the Russian Federation, a nation-wide trucker's strike, and what its proponents have to say throw light upon the facts of people, unlike Putin and Medvedev, whom we ethno-nationalists might identify with as having a similar end in mind, in hope for a ethnonationalist basis that might be allied against its propositional imperialism.

A far cry from Putin apologetics of the Atl-Right, through these folk the corruption and imperial disconnect of the Russian Federation's leadership is highlighted as analogous to The US Government's propositional disconnect from peoplehood - the ethnostate.
Though the segment in this Vice News episode about Milo is sufficiently unflattering and won't hurt anybody to watch, nor the other segments, it is the two corresponding segments - from 2:17 - 9:05 - that I would like to bring to your attention. Starting at 2:17, there is a brief segment discussing the mass "bourgeois" government protest and problems of its national organizer, Alex Navalny, who, after having recently gotten out of jail for organizing the protests, suffered a chemical attack on two occasions with no one being arrested for the attacks.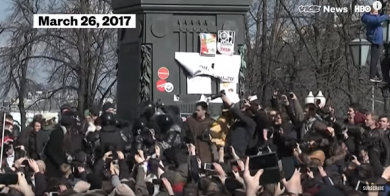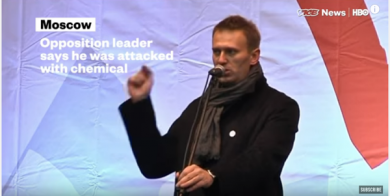 But this protest - whether it could be Soros backed or what - is not the most interesting one from an ethno-nationalist standpoint.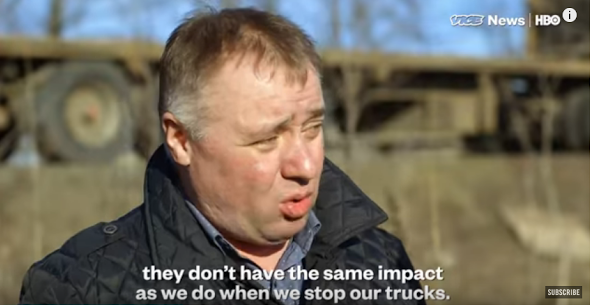 What is more interesting for ethno-nationalists is the subsequent story which more clearly indicates that the government of the Russian Federation is cutting into the meat of would-be ethno-national constituents. It is further indication that the Russian Federation is not functioning at an ethnostate, but is functioning to serve its political class as divorced from ethno-nationalism - particularly as its implications bear upon European and Asian peoples - while it might serve the group interests of others - Jews, blacks, even Muslims. Indeed it is a comparable beast to The United States: It's leadership is corrupt and functioning with a different agenda from the rank and file. (((Medvedev))) is highly disapproved-of for having implemented such a schism, but Putin is looked upon critically as well, as an intimate part of the same system as Medvedev, a manifestation of a corrupt system that will simply grow another head like him when he goes away.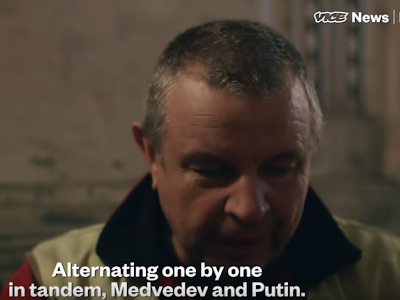 That outlook - which you will see a trucker's unionist discuss in the clip - that outlook upon a systemically corrupt leadership of the Russian Federation is where to look for a way for ethno-nationalism to organize and overthrow the Russian Federation's propositional imperialism - its growing connection with propositionalism and prescription against would-be ethno-states. A propositional imperialism emanating from its right-wing leadership in coalition with YKW, a corruption quite similar to that of the U.S. leadership (Trump et al.) which it supports and which is "coincidentally" acting quite like the YKW in this prescription to advance by contrast to ethnonationalism their own elite imperialism.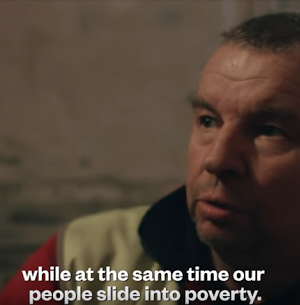 What that means for ethnonationalists is that there is a level headed perspective among the working Russian populace which sees things from an incipient ethnonationalist perspective, which might ultimately cooperate with us against the kind of supremacist imperialism of which Medvedev, Putin and the vastly aggrandized Russian Federation are a part.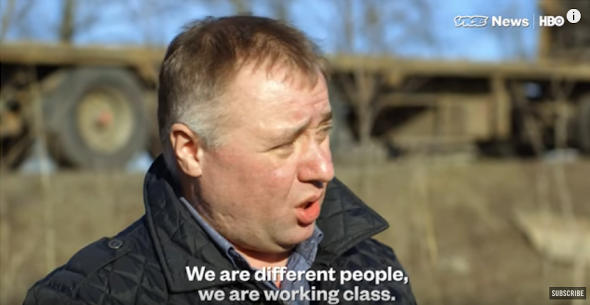 The truckers talk about their travails in Irkutsk - a good ride east; and a little beyond Lake Baikal might form the border of one of the biggest ethno states in the world, where they might see fit that enough is enough; better that there be less conflict and more natural support by peacefully coordinating with native ethnonationalists to the east of that.



Alex Navalny was the driving force behind huge anti corruption protests that erupted in Russia last month…

Where authorities arrested more than a thousand people.

The Russian opposition leader recently got out of jail for organizing these opposition protests said he was attacked in Moscow with a chemical antiseptic.

The same thing happened to Navalny last month; no one was arrested for it.

That brutal crackdown betrayed the Kremlin's unrest but appears to have neutralized the movement….but a another movement is just getting started and it is already proving difficult to suppress..

A protest by truckers was held in Moscow today and it was just one small part of a series of labor strikes that have begun to engulf the country after three years of economic paralysis; and this working class uprising forms a direct threat to Prime Minister Dimitri Medvedev who more than half of Russians now want thrown out of office.

Sergey is taking part in a nation wide strike by long distance truckers

Their protest headquarters is an empty semi trailer..

They're organizing against a government imposed road tax, but the movement has become more than that. It's about economic fairness and government leaders who they say, are taking more from them all the time…

This working class uprising forms a direct threat to prime minister Dimitri Medvedev, who more than half of Russians now want thrown out of office.

Interviewer: "You've talked about Medvedev being responsible, but do you also blame Putin for that too?"

Still, complaints about Russia's popular leaders, especially Vladimir Putin - who has a national approval rating in the low 80s% - aren't a common thing to hear from people, and not everyone in the industry is on board.

But those who are, are part of a quiet upsurge in economic unrest, happening in localities, under-covered by official news channels….and overshadowed by the more coordinated and photogenic urban protest movements.

Miners near the southern city of Rostov have been protesting late wage payments for nearly two years.

..and farmers in the breadbasket region of Krosnodor have been demonstrating against crop-seizures by powerful agricultural companies.

If this fragmented constellation of movements can get its act together, it might actually pose a threat to Putin.