US opens first permanent military base in Israel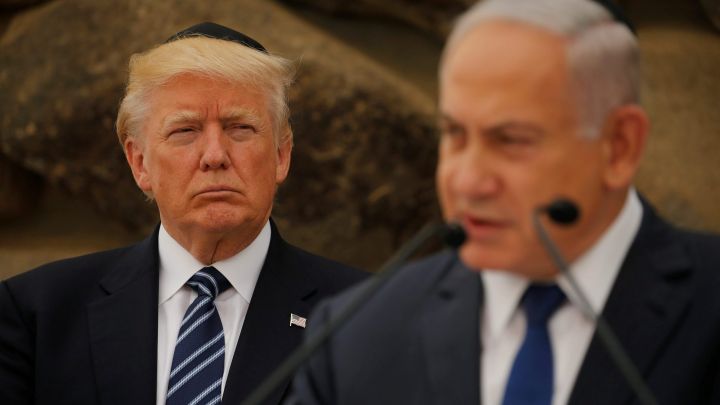 The US has now opened its first base inside Israel; meaning that US soldiers now will be in there and thus bound to it in a way that historically did not exist prior to this moment. No longer a satrap, it will be a ready base of operations prefigured for joint US/Israeli retaliation and deployment - markedly for operations against Iran at this point.
MSN, "US opens first permanent military base in Israel", 19 Sept 2017:

Israel and U.S. officials on Monday inaugurated the first permanent American military base in the country, which will house dozens of U.S. troops and a missile defense system.

The base will be located within the Israel Defense Forces Air Defense School in southern Israel, near Beersheba, Defense News reported.

The facility will include a barracks and several other buildings for U.S. troops to be stationed in the country, as well as systems to identify and intercept various aerial threats. It will operate under Israeli military directives.

"We inaugurated, with our partners from the United States Army, an American base, for the first time in Israel," Brigadier General Tzvika Heimowitz, head of Israeli missile defences, told journalists. "An American flag is flying permanently over a US army base situated inside one of our bases." (Tsafrir Abayov/Associated Press)

Israeli Air Force Brigadier General Zvika Haimovich said the base is largely to serve as "a joint Israeli and American effort to sustain and enhance our defensive capabilities," and will not bring operational changes such as training or exercises.

"It's a message that says Israel is better prepared. It's a message that says Israel is improving the response to threats," Haimovich, the commander of Israel's aerial defense, told Associated Press.

The Pentagon already operates an independent facility nearby in the Negev Desert. The facility is used only by The US and is meant to detect and warn of a possible ballistic missile attack from Iran.

Israel has been increasingly concerned with Iran's development of long-range missiles and considers the country to be its greatest threat.