AntiFa assume right to do pre-emptive violence to those they deem "fascist," "White supremacist."
I should say this: A quote from Eli Mosley was presented out of context by anti-Whites.
He is recorded talking to Whites about strategy before "Unite the Right", Charlottesville; and at one point says, that he doesn't care if you want to say x thing about y people in your own podcast or wherever, but don't say it here, because that's not the objective of this rally.
That was taken as meaning that he absolutely advocates x.
The quote can be heard here:
Reveal News, "Street fight: A new wave of political violence", 23 Sept 2017.
On the other hand: A west coast anti-fa - calling himself "Dominik", a resident of Oakland - was among five "anti-fa" filmed kicking and beating White protestor, Keith Campbell, 54, in Berkeley; even when Campbell was on the ground. The anti-fa, Dominik, states positively that he is entitled to do violence to Whites - even if they are unarmed (as in the case of Campbell) - if he takes them to be White supremacists, since he thinks that they might do violence themselves in the future.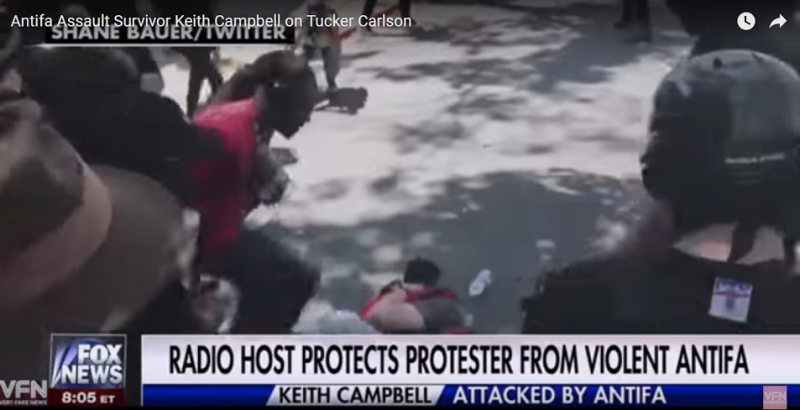 He calls Keith Campbell, 54, a known fascist.