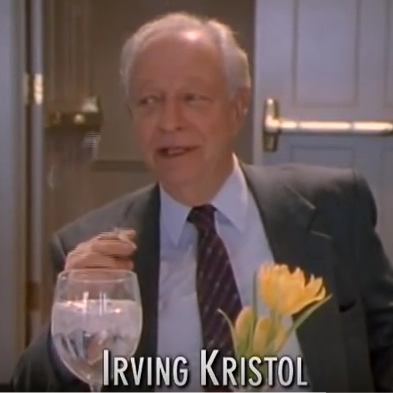 On the Significance of the Neo in Neo-Reaction
- when Jewish victimology turns attention to Jews as the victimizers, Jewish exceptionalism is invoked as "Neo" - "As long as I can remember I've been a '
Neo
'-Something: A
Neo-
Marxist, a
Neo
-Trotskyist, a
Neo-
Liberal, a
Neo
-Conservative and in religion, always,
Neo
-Orthodox, even while I was a
Neo-
Trotskyist and a
Neo
-Marxist….I'm going to end up a
Neo
, just
Neo
, that's all."
Intersectionality: Jewish ordering and exceptionalism in victimology - the "Neo-exceptions" of victimology in the age of treason:
Tanstaafl usually provides incisive insight into Jewish machinations. As he does here in his observation of "intersectionality", recognizing that to be the point at which Jewish victimology turns attention back to them as the victimizers - which then requires their interests to propose their exceptionalism to the rule - a rule which might be wiggled-out-of as they don themselves "neo" this or that.
Tan's incisiveness can, however, cut off important "ambiguities" - "ambiguities" that provide means for learning, creativity and agency in the realm of praxis - Tan accuses me of "jargon" for this word, which outlines the interactivity of the social world and its impossibility to predict 1000% for the human capacity for reflexive agency in responses; e.g., I was surprised by Tan when he wanted me to clearly understand that he had "no problem with Hitler." I expected him to change that, to observe problems, at least some problems with Hitler's worldview after a reading on his former network of the chapter in Table-Talk, viz., where Hitler discusses his opinion of Ukrainians, the subservient role he saw for those not killed in resistance to his aspiration for aggrandizement of their land. Tan had, after all, objected to Carolyn's insulting support of Hitler's disparagement.
Typically in this post also then, we should look-out for some blind spots in Tan's analysis for his tacit identification with a right-wing perspective, particularly Nazi apologetics.
The wish to vindicate Hitler can make for an over-focus, even if slightly, on Jews as the problem. If Jews were THAT much of the problem, virtually the only problem, then Hitler is apparently, largely vindicated for his "minor indiscretions". It is not that there should not be strong focus on on the J.Q. But it becomes an "over-focus" when in that incisive focus it parses-out and does not afford discussion of our part, our agency - where any sort of ambiguity is not allowed-for as it does not follow the "logic" of the J.Q. (us or them) - as was the case where Tan's logic accused someone like me of trying to distract, minimize or malign those who focus on the J.Q. Whereas I am, in fact, merely calling for the need to also examine the part some of our people play (as if we don't know that Jews like Alana Mercer try to focus singularly on that side of the equation) in our situation, with Jews and otherwise.
When Tan seeks to vindicate Hitler and unburden guilt and agency among his community of sympathizers - by suggesting rather that I am minimizing the J.Q., the singularly paramount issue, a life and death struggle against Jewish interests, as he expresses it - Tan is pushing Whites in the direction of repeating the same mistake, of headlong and disastrous reaction for wont of sufficiently deep and broad epistemic preparation - a necessary grounding especially in the praxis of European ethno-national coordination (which the motive of Hitler vindication precludes).
Furthermore, by not allowing for the "ambiguity" of praxis he performs an additional disservice by going along with a Jewish default on left and right - i.e., where they can't get you to cop to being a right winger or an alt-righter, they want you to say, as Tan does, "left and right is not a useful distinction." Tan adds cleverly, I am a "White winger."
While he has criticized Lawrence Auster for making liberalism the problem and not Jews, his overly precise focus has bi-passed the fact that liberalism is the problem in the sense that liberalism unfolds characteristically, in reality, as license against group classificatory interests - a consequent in reality especially given the manicheanism of Jewish interests which exaggerate and instigate that liberal prerogative indeed; though liberalism as it follows consequently of insufficient account to our interests is still the manifest problem, even if Auster complains about it, even if instigated by Auster's fellow YKW: And particularly if liberalism is hidden beneath titular conservatism, as in neo-conservatism or paleoconservatism, or the mistakenly presumed conservatism of Christianity - as any sort of conservatism that they propose will be under their Noahide control; thus not conservative of our sovereign classificatory interests.
Worse, Tan says that Gottfried wants to blame liberalism as well - and so he does, but even more so does Gottfried want to blame and vilify "The Left" - the unionized accountability to social classification - and to position White identity against it - and has, in the form of the Alternative-Right - everybody is blaming "the left" as a result of the language game Gottfried set in motion. And while it is not always correct to play "opposite day", in this case, it is - we should be asking why Gottfried et al. want us to do that? What is wrong about a White Right - Alt-Right or otherwise? Even more significantly, what is correct about a White Left perspective such that Gottfried et al. do not want us to identify with it?
I do believe that Tan's blind spots stem from his starting point in defense of his partial German heritage, partly from his STEM-nerd background as well, which has been overly-reinforced against the helpful ambiguities of praxis by right-wing reactionary communities in The US. Thus, he will gain dubious support, for example by fellow Hitler apologist Wolf Wall Street - who will call Tan "the greatest epistemologist in White Nationalism". When in fact, epistemology is one of Tanstaafl's blind spots and weak points.
That doesn't mean that most of what Tan has to say isn't good - it is. His amplification of the matter of crypsis is an important contribution. But incisive, good and significant as his citing "anti-racism as a Jewish construct" is, it hardly renders insignificant my observation that "anti-racism is Cartesian, it is prejudice, it is not innocent, it is hurting and killing people." His statement can be seen as a focus on the major pathogen afflicting European peoples, while my statement focuses on the fundamental element of our systemic immuno-deficiency.
Age of Treason, "Intersectional Jewing" 29 June 2017, Tanstaafl:

Concerning the jew victim narrative, AKA the jew version of history, which provides the much longer-term foundation for the past century's jew-defined/jew-driven anti-White "anti-racism" and post-WWII identity politics. The latest twist in the jew narrative concerns intersectionality, which encompasses all the bitter squabbling over rank in the anti-White victim hierarchy. The Occupy Wall Street movement called this hierarchy the progressive stack.

Broadly put, intersectional jewing is what happens when one form of jewing comes into conflict with another. The conflict I focus on here arises mainly out of the clash between two jew narratives: the lie that jews are "white", and the lie that Whites are evil. There is also a clash between the jew "anti-racism" fraud and the ongoing developments coming out of White science, mostly having to do with genetics and race.

In this Podcast: Play in new window | Download - I reexamine a number of older topics and connect them with more recent examples.

The intersectional jewing connection first clicked for me while writing about Bret Weinstein at Evergreen. The Tuvel Affair and Trans-Reality are all about the jewing and counter-jewing around sexual degeneracy and transracialism/crypsis.

An early example was discussed in Liberalism as a Suicide Pact, which has to do with the common kikeservative assertion that "muh liberalism/constitution is not a suicide pact" (for the jews) originating from Jackson's dissent in Terminiello.

The jewsmedia white-washing of the kikeservative Trump administration is discussed in A Tale of Two Steves: Decoding the Ongoing Bannonocaust and Intrigue in Trump's Palace.

Non-White/anti-White jew double-talk is covered in Jews Debate Whiteness and Jew Identity: Non-White, Anti-White.

Ezra Levant jewsplains the jewing of "hate speech" jewing in Canada.

Lawrence Auster's The First Law of Jewish Influence.

Alt-jew/JRx: On the Significance of the Neo in Neo-Reaction

Jonathan Haidt at Duke: Two incompatible sacred values in American universities.

Podcast: Play in new window | Download