JFK assassination files released: declassified documents reveal CIA plots to kill Fidel Castro
It was always apparent that Cuba played a part in a scenario in which several parties wanted JFK dead.
Among the

conspiracy theories proposing the shooters

of JFK and angles from which they shot, "

badge man

"

Lucien Sarti

is most

compelling

.

Mirror, "JFK assassination files released: Live updates as declassified documents reveal CIA plots to kill Castro," 27 Oct 2017:

President Trump has given the green light to the release of 2,800 documents relating to Kennedy's assassination - but some will be held back.

President Trump has approved the declassification of 2,800 secret files on the assassination of JFK - ending more than 50 years of mystery.

John F Kennedy was shot dead in Dallas in 1963 and Lee Harvey Oswald was named the killer in the official version of events.

But the murder has been shrouded in conspiracy theories for decades that have cast doubt on what really happened on that fateful day in Texas.


However,

a shot from sewer drain remains most fascinating

.

Some 2,800 of the documents have been released tonight by the US National Archive under a 25-year secrecy law from 1992. But some files will be held back after intelligence and security agencies raised concerns.

Key events:

- Oswald intercepted speaking 'broken Russian' to KGB agent 02:39

- The documents have been released - here's how to download them 00:32

- Why aren't the documents online yet? 21:46

- When the files are eventually released, how can I read them? 20:07

- JFK researcher Matthew Smith: "I don't trust Mr Trump an inch"
- SS Agent Hill said the (2nd) shot sounded as if it came from a bunker ("an echo")
- Garrison asked Steve to find such an opening in Dealey Plaza
- They found on the north side of Elm a sewer opening
- Steve lifted the manhole cover and got down into it
- He had friends drive by in a convertible, and he could see their heads
- He got city plans and found a pipe giving access to an exit behind the fence
- Steve got no help from the Dallas police, or city authorities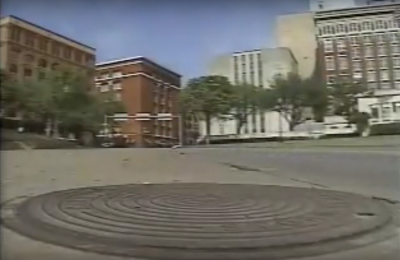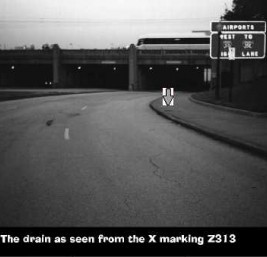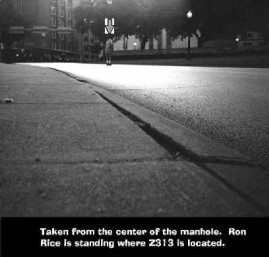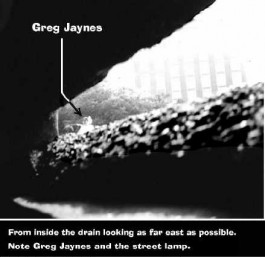 photos, Michael Parks, Photo essay: The Storm Drain.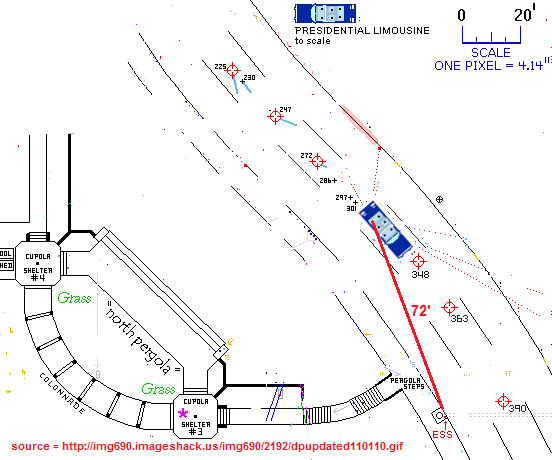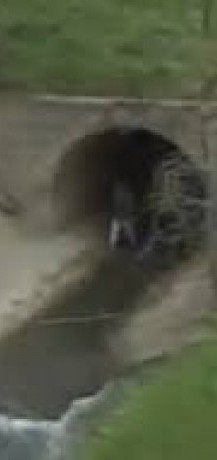 Jim Marrs has looked at the storm-drain shooter angle too:

I have heard about the possibility of a shot from the storm drain for many years and even met the daughter of a woman who said she and friends witnessed someone firing from the drain opening. But the mother refused to be interviewed and I have been unable to substantiate this story. I have always hesitated to discuss the storm drain because many years ago one of the earliest and best researchers, Penn Jones Jr., editor of the Midlothian Mirror, was ridiculed incessantly. Debunkers said he was claiming that Kennedy was shot "from a sewer." I have myself stood down in the storm drain which is located a mere six feet from the point of Kennedy's fatal head shot. I could comfortably stand in this drain (I'm not too tall being 5'7") and it would have been an easy pistol shot to a person sitting upright in an open convertible. Some witnesses said that one of the shots sounded hollow, had a ringing sound to it. And it could have been possible to leave the storm drain via a large drain pipe which connected to an opening behind the wooden picket fence on the notorious Grassy Knoll. But did a shot come from this drain? At the moment, there is not enough evidence to state yes, but it remains an interesting premise.

An interesting sidebar to this speculation is the fact that in the 1980s a section running vertically down the Grassy knoll collapsed. The Dallas Street Dept. found that someone had dug up a section of this drain pipe and cut away a piece about 2 feet X 4 feet and replaced the cut section. But instead of welding the section back, whoever did this simply replaced the section on the pipe and over time it gave way causing a collapse at that point. There was some speculation that perhaps an assassin had stashed his weapon in the drain pipe and was retrieved surreptitiously at a later date. This drain was connected to the storm drain at the foot of the Grassy Knoll. Source: http://www.abovetopsecret.com/forum/thread313169/pg1