Genetic Tragedy: When "Hispanic" blends Whites, Amerindians….and blacks.
This is the kind of example which has me recoil ... the kind of thing which can happen in America when White racial lines are deemed unimportant or when "Hispanics" and "Mexicans" are classified rough-shod along with "non-Whites" (even when they are White - largely enough, anyway), i.e., some really fine women can be written off as chum for blacks.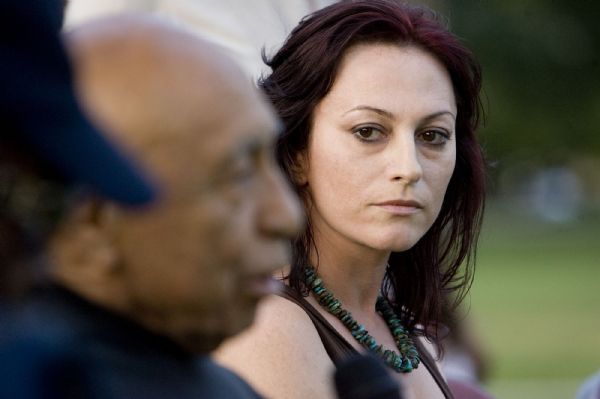 Compulsory Diversity News, Monday, November 04, 2013

The world's most-determined interracial sex practitioner.

Serial killer Joseph Paul Franklin is scheduled to be executed on November 20th, 2013. For those who may not know, Franklin was the inspiration for William Pierce's book Hunter. During his criminal career, Franklin targeted interracial couples, and public figures who encouraged race mixing. Franklin is the man who shot and paralyzed Larry Flynt, publisher of Hustler. But don't bother shedding a tear, for after >30 years in prison, Franklin has had a change of heart, according to this article:

Franklin now regrets his actions, saying he was suffering from manic depression. "I felt like a cloud descended over me," he said. "I was obviously mentally ill." After going to jail in St. Louis in 1996, Franklin interacted with African Americans and realized the error of his racism, he said. He no longer believes "race mixing" is an abomination, saying God could have easily had the human race all one color, he said. "For some reason, he made us different colors." As for his many crimes, "I feel like the Lord has forgiven me because I've repented," he said.

This summer, a bystander linked to one of Joseph Paul Franklin's shootings went public with her story. Terry Jackson-Mitchell was 15-years-old when her two male Negro friends were shot dead as the trio jogged in Liberty Park, Salt Lake City, Utah. Some media reports linked the girl to the shooter, while others simply laid the blame at her feet as a "White" woman who had been spared by the racist serial killer. She is in fact part Mexican, but having two of her black boy friends blown away in a racist shooting spree didn't dampen her spirits for interracial sex. In fact, she went on to produce two half-black children. She credits art therapy for giving her the ability to overcome the trauma of the killings and move on with her life (and fornication).

And so today, CDN proudly names Terry Jackson-Mitchell the world's most-determined interracial sex practitioner. Here she is proudly displaying some of her artwork at Art Access in Salt Lake City.