When the Alt-Right needs to subvert a fledgling White Left, they turn to Nowicki, Preston and Stark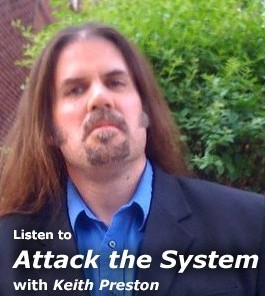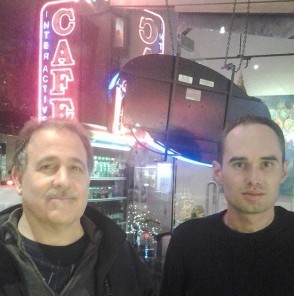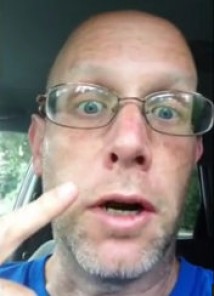 Keith Preston (((John K. Press)))) and Robert Stark Andy Nowicki
We've had a couple of talks with Pilleater recently, talks which have stalled for the time being. Pilleater is starting a podcast/platform called Radio Asian-Aryan - Be warned that he is mixing with a highly dubious crowd and point of view.
I would like to warn our audience against the Regnery circus game that the Stark tent presides over - a tent where Pilleater gained entry into the "alt-right" - an integral part of their game is: Anything to bury MR's platform of the White Left / Left Nationalism.
To date, the go-to guys for The Regnery Circus in that burying effort have been Keith Preston and Andy Nowicki, and that remains the case as evidenced by this first episode of Pilleater's "Asian Aryanism" - Andy Nowicki is the first guest (coincidence?). Andy is a natural "Alt Liter" (Jew friendly paleoconservative, promoting a Judeo-Christian order on the order of (((John K. Press's))) prescription). Andy is basically in the mold of so many struggling writers turned Alt-liter as it provides a niche for one who is willing to suck Jewish cock in order to keep a career afloat (He tells himself he is being well balanced).
Keith Preston (who doesn't speak here, but posts the audio and supports the project of subverting the White Left/Left Nationalism) is a reactionary of a different kind - against his right wing upbringing and into anarcho-liberalism to sustain his career (read, need to be Jew-friendly) - as such, his position is also convenient for the Regnery circus as a go-to-guy to subvert MR's White-Left / Left Nationalist platform (he constantly does this - it is his angle).
Stark, always Jewish friendly, has provided the basic forum of an entryist tent of Jews into the Alt-Right, while depicting "The Left" as the enemy or the "Right/Left" dichotomy as phony or non existent; and The White Left as non-existent..
They've been trying to bury the White Left with "Alt-left" - i.e., with a more liberal, Jew friendly, Jewish participatory kind of alt-right.
They are also trying to subvert Left Nationalist alliance between Whites and Asians by grooming Pilleater's "Asian Aryanism" - a more liberal, slightly more friendly-to-Asians and friendly-to-mixing platform than the alt-right.

The Alt-Left is Poison
...Pilleater adds "Adventure-kid" (a black) to his co-host entourage…
Radio Asian-Aryan Episode 1: Andy Nowicki
by Keith Preston • Left and Right

Radio Asian-Aryan.

Presented by pilleater.

Episode 1.

Andy Nowicki talks about his new book, Meta-#Pizzagate: On the "Unspeakable Rites" of Those Who Rule Our Demon-ocracy.

With Robert Stark and The Adventure Kid.

Also:
-Twin Peaks
-Alt-Left
-Yuko Mishima
-Asian-Aryanism
-and a whole lot of bantz