Majorityrights Central > Category: Discourse Analysis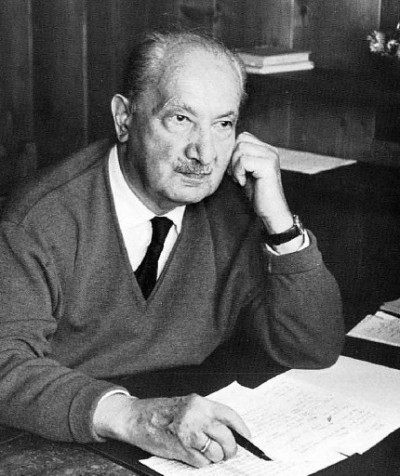 Understanding of being is itself a determination of Da-sein - Heidegger
Being-Of
Group Identity's Ontology
By Sándor Ádám Mécs
"I stood Among them, but not of them; in a shroud of thoughts which were not their thoughts." - Lord Byron
Childe Harold's Pilgrimage, Stanza 113

Table of Contents
Abstract…....................................................Page 1
The Blindspot…............................................ Page 2
The Substance of Man…................................. Page 8
Essential Being-with-Others…........................ Page 13
Disclosure of Identity…................................... Page 20
Refuting "Freedom"........................................ Page 23
Group Identification or Alienation…............... Page 28
Page 1
Abstract
Grounding the thought of man at the moment of experience in place of detached reflection, the German existentialist and phenomenologist Martin Heidegger elucidated (via unconventional grammar and terminology requiring elucidation of their own) an intelligent actor in awe of Being and its limitless mystery. The openness of this Dasein (that which is Being there) to its own Being and Being at large defines its authentic existence or lack thereof. Heidegger's portrait of Dasein took on the story of a character either lost in popular convention or confirming its individuality by resolutely facing death. Since this original attestation in Being and Time, both he and students of his analytic had examined man as a product of culture, history and even as a user of technology.
In the pages that follow, research will convey a line of argumentation which admits prior treatments of Dasein, but includes an additional dimension untouched by all study throughout the past century. Concentrating on the phenomenon of poiēsis as delineated in the Question Concerning Technology, as well as those of Being-with and solicitude as detailed in Being and Time, Dasein and the Other are examined as like corporeal entities within the world and the bearing which the above mentioned phenomena have on the traditional matters of identity and alienation. The findings inform what conditions are requisite to the lasting modern and postmodern pursuit of what is vaguely understood as an "authentic commons".
Excerpts from Heidegger's corpus will make up the backbone of evidence presented in the research, in addition to reference to thought within Heidegger's contemporary following. The French phenomenologist Maurice Merleau-Ponty will also be referenced to demonstrate the general phenomenological veracity of the findings. Independent arguments of the author's own postulation will pervade as well. Such is philosophy.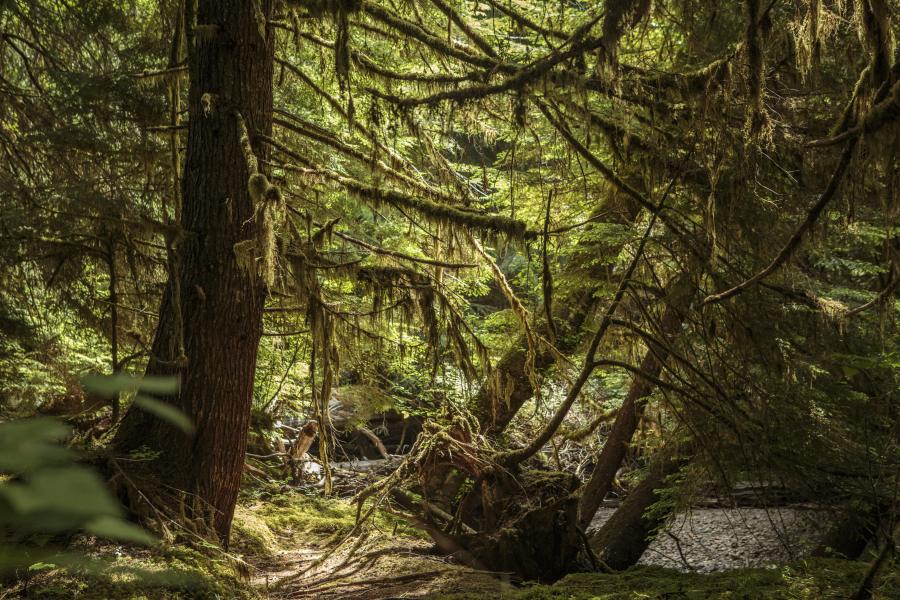 This nonsense has got to stop.
#Earth2Trump

Join the Resistance to Trump's Attack on Our Environment and Civil Rights

The #Earth2Trump Roadshow is coming — or has already come — to a town near you this month.

The roadshow is rallying and empowering defenders of civil rights and the environment to resist Trump's dangerous agenda. Stopping in 16 cities on its way to D.C., it's bringing thousands of people to protest at the presidential inauguration.

Having kicked off in Oakland and Seattle on Jan. 2, the #Earth2Trump Roadshow is touring the country bringing speakers, musicians, outrage, fun and hope to a total of 16 cities as it progresses toward the presidential inauguration on Jan. 20.

The free shows feature national and local speakers, great musicians, and an opportunity to join a growing movement of resistance to all forms of oppression and all attacks on our environment. We must stand and oppose every Trump policy that hurts wildlife; poisons our air and water; destroys our climate; promotes racism, misogyny or homophobia; and marginalizes entire segments of our society.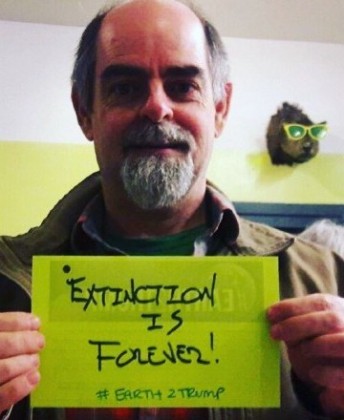 That includes White people and our species too, baldy. We are not Trump.
Trump does not represent White people, our best interests, nor our best relation to environment and others.
Brackets have been co-opting, along with their liberal trainees, issues of environmental and species diversity as if it is their cause and then militating against "racism" as if Europeans are not a species with habitat, as if discrimination against more prolific breeders and antagonistic species who encroach is not an essential capacity to maintain speciation and habitat sustainability; the liberals here also tuck a campaign against "misogyny" into their environmentalism, as if females should bear no critique on behalf of human ecology? As if hatred of men, White men, has not been open season for over 60 years now, and doesn't warrant a response?
To allow our cause of European advocacy to be associated with right-wing destruction of human and natural ecology is no longer acceptable. Nor is it for the brackets to continually associate their liberal political causes with environmentalism and biodiversity.
We can give credit where credit is due to those living ecologically - e.g., a native American tribe living with the environment - great.
We can call to account our right-wingers and liberals where they are not living ecologically, where international capital, industrial, consumer society, liberal universalism impact ourselves and others deleteriously: a key difference of White Post Modernity is that unlike Modernity, it does not merely stop when it is forced to stop by nature. It recognizes internal relation, limits and differences that make a difference. It has a deliberate stance in that regard from the onset. Unlike the mono-culturalism of primitive groups and the universalim of liberal modernist societies, White Post Modernity recognizes the delimitations of pervasive ecology and reflexive effects in internal relation from the start....including instances where liberals and brackets try use "environmentalism" to prevent more developed countries from assisting growing ethnostates - and vis a versa, where they obstruct those growing ethno-states from cooperating with more developed nations in their contraction into ethno-states.
But we also need to be critical where criticism is due, not only of females, delicate and sensitive creatures though they are, not only of White right-wingers who screw-up the issue of ecology, in one way or another, where they try to deal with it, or where they're downright antagonistic, but where racial groups impact the rest of the world.
Right wingers, liberals and their bracket masters are going to have to recognize that their "anti-racism" thing is a fundamental scourge against necessary human classification - which is requisite for accountability and necessary discrimination on behalf of human ecology, thus ultimately, all ecology.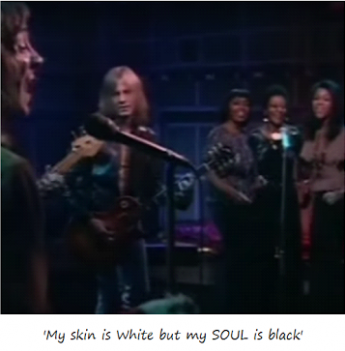 Black Coffee and Humble Pie - Eat It: British musicians quest for authentic organicism in their rock n' roll took a turn to estrangement from Whiteness.
To the British hippie looking to pursue his dream of rock stardom unfettered by the inorganicism of letters and to facilitate his effort to outflank musical competitors by dint of his capacity to assimilate black organicism - black soul - his motives might have appeared one and the same as self actualization in the hippie agenda - appearing as universal expression, absent as it were authentication through confrontation of his own mortality, in the draft and the stark contrast with the reality of MLK's "dream", let alone Malcolm X's.
There was a significant difference in motivation between British and American hippies in that the British context lacked the personal being toward death that confronted American hippies through the Vietnam draft; and the collective being toward death confronting them directly in day to day life with blacks in numbers; especially absent, as Americans were, the deep, historically confirmed social group of their (White) people and place, which British hippies took for granted.
Taking that for granted, the British hippies had a distorted view on blacks, largely seeing the pleasantly presented musical aspects of blacks, initially by ((Chess Records))); or representations in (((American and British media))) of blacks as "arbitrarily" oppressed. Without the lived experience of having to deal with blacks in numbers, on equal nationalist footing (actually not equal - blacks had an advantage in the sense that they were allowed to organize in their group interests, having had strident and powerful Jewish backing as such), but by contrast, given British hippies' capacity to rely on the superior warrant of their White historical people and place, their native experience lacked the existential circumstances of crisis which made for the profound element of hippiedom - its quest for midtdasein - especially for the White male part.
It is not that I lack of sympathy for their mistake, since when I was yet to be confronted by blacks in numbers - as I would be in a few years, with "school integration" - I myself looked upon American southerner's "prejudice" against blacks as "abhorrent." I didn't know from experience, but rather from what (((TV))) had told me. In fact, I incredulously asked my cousins from Alabama "why southerners were prejudiced against blacks?"
But whereas I merely needed to be bused to the black side of town, as I would be in 1971, to learn my lesson and eat humble pie, it could take considerably more to disabuse a British musician of his dream of being a part of the British rock n' roll invasion of America. He had brushed-up for months on his black licks while he spun Howlin' Wolf and Muddy Waters records as an isolated variable in his house - safely ensconced in a White nation (while perhaps envious of American success and seeing his superior lack of prejudice as means to rise above the crude, nouveau riche Americans) - removed from the American black movement's disconcerting contrast with the hippies' weird, organic expressions of White male midtdasein. On the one hand, there was the contrast of the intimidating aggression of black power as compared to the hippie goal for peaceful communal being; and on the other hand there was the awkwardness of the weird and unkempt hippies by contrast to the studied dress and manner (horn-rimmed glasses, thin ties and uniform black suits) that the Marxist Highlander School of Tennessee taught black civil rights activists to carry themselves with - an air prim and proper, full of "integrity" and "dignity" was to be projected with black "civil rights activism."
To the British hippie looking to pursue his dream of rock stardom unfettered by the inorganicism of letters and to facilitate his effort to outflank musical competitors by dint of his capacity to assimilate black organicism - black soul - his motives might have appeared one and the same as self actualization in the hippie agenda - appearing as universal expression, absent as it were authentication through confrontation of his own mortality, in the draft and the stark contrast with the reality of MLK's "dream", let alone Malcolm X's.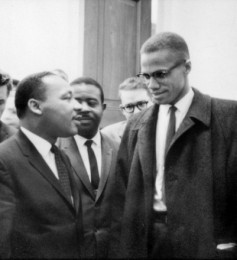 While sleeping with White whores, Marxist trained MLK projected innocence and promoted "a dream" to the naive and disingenuous, that black and White children could blend to no harm; black Muslim trained Malcolm X preached to the black power militancy of his own, proclaiming along with Elijah Muhammad that "the black man would rule."
He was not quite getting that the emulation of black organic being lacked the requisite delimitation of White midtdasein, the authentic, organic expression of its peoplehood; at that time organic White male being sought crucial reprieve from the habit of war, alleviation from monocultural (nee universal) male rites of passage and the overcompensating traditional male role of tribal aggression as a result. Having his ancient national recourse to duck the repercussions and the direct experience of living with blacks pursuing their own power nationalism and civic motives made it harder to dismiss the Enlightenment's prejudice against prejudice and the Jewish hard-sell misrepresentation of prejudice against blacks was invalid. The British rock musician could more easily fancy his grand tour of The US market as a gospel barnstorm; imagine his band on an evangelical mission, to demonstrate non-prejudice and good will toward blacks et al; he could not fully appreciate that his vision was a controlled illusion of (((The Western Media and Powers That-Be, generally))) that might be woken up to reality if only cold water were thrown in his small face by tour's end, when it was time to retreat home.
Still there was this great pitfall besides brackets for White males in their pursuit of authentic Being at this point. Their pursuit of midtdasein in correction of past over compensations that resulted of didactic incitement to arbitrary competition remained stigmatic against traditional gender roles - midtdasein was not only going against the male role of aggressive competitor, but against his pursuit of sheer victory and achievement, going against the pinnacle of stand-out actualization above society, or rather atop, but still comfortably aligned, which was the linear traditional direction of male quest.
Moving beyond mere custom and habit of tradition, to reject this quest of pinnacle actualization as a priority nevertheless remained stigmatic from the newly hegemonic modernist standpoint also - its sanctioned pursuit of self actualization as a universal good and in a universal context, transcendent of group interests, was the offered reward for any man who'd compete for it and win it - but offering no sympathetic rest for midtdasein. No, the naively anti-social, a-historical, a-contextual pursuit of self actualization was not only the upshot of traditional objectivism itself, but exploited and exacerbated by Jewish tribal interests who maintained group organization for themselves while inciting profound group competition for others: pandering to female inclination to incite genetic competition in modernist feminism; and otherwise distorting beyond reason the modernist rule structure; saliently, by means of "civil individual rights" and the prohibition of group classification and discrimination by Whites as "racism"; i.e., aiding out-groups, and leaving midtdasein a highly unsympathetic quest by contrast.
But another large pitfall of the hippie movement and why it did not succeed in becoming articulate in promulgating its organic motive of midtdasein, its profound importance, was that in an initial phase, at least, Being would move toward organic synthesis and against analysis - rebelling against the artificial divisions of analysis, whether the analysis facilitated by mere words or the more baroque analysis of academia and its traditions. Furthermore, males, especially in the disorder of modernity, tended not to be in the addressive position (how are you? can I have a date? Oh, I care about your feelings, why did he hurt you? etc.), a position that contributes to becoming articulate, a position that females occupy increasingly with the upshot of modernity, with the assumption that their intrinsic feelings and thoughts are worth consideration and worth more on the market - with incentive to maintain that increasingly competed for one up position through didactic incitement. Lacking that second person addressive position by contrast and incitement, males would tend to overcompensate, seeking stilted prosthesis in the detached third person position - e.g., a rock star to his audience.
This could result in a kind of estrangement, superficiality and naivete in the pursuit of authentic self actualization, particularly when pursued by alpha male musicians flouting education, "jive-talk" (as opposed to the basic talk), flouting the awkward sublimation, the nerdishness that is characteristic of a good part of authentic White male being. Again, this European soul, as it were, was distinct form the black power and civil rights movement which would view White organic variants as geeky White jive, lacking in the black man's "sou- ee oo - ee ou—- ooouwel - oou - ouwhel" and "in-teg-ritae."
Itchycoo Park: Over Bridges of Sighs.To rest my eyes in shades of green. Under Dreaming Spires. To Itchycoo Park, that's where I've been. What did you do there? - I got high. What did you feel there? - Well I cried. But why the tears there? - I'll tell you why - yyyyy. It's all too beautiful, It's all too beautiful. It's all too beautiful, It's all too beautiful. I feel inclined to blow my mind. Get hung up, feed the ducks with a bun. They all come out to groove about. Be nice and have fun. in the sun. I'll tell you what I'll do - What will you do? I'd like to go there now with you. You can miss out school. Won't that be cool. Why go to learn the words of fools? What will we do there? We'll get high. What will we touch there? We'll touch the sky. But why..
Because authentic White male being will manifest the quirkiness of our optimal sublimation, the appreciation of which is a part of our K selection strategy, its authentic expression was revealed in initial spontaneous, organic expression - that is essential to why this celebration of the weird was a part of hippiedom as well. Blacks, and R selectors generally, are not circumspect enough in their concerns to be weird in the flighty way that Whites are - blacks are cool and overly comfortable, at home in the world, their patterns are too old, stable, masculine and no-nonsensical to be weird in the White way. If sufficiently understood, the appreciation of this optimal White male sublimation would serve to gauge authentic praxis, between the Cartesian extremes of empirical myopia and abstract universalism. This median male sublimation, as opposed to over-confidence, gives us sufficient empathy and pause to spawn intellectual creativity. But within the inciting context of modernity, the pursuit of midtdasein for White males, was but a flicker that was extinguished when it was no longer required consolation against the absurdity of the Vietnam war.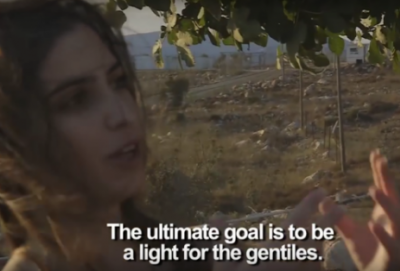 A Zeitgeist may be described in sober terms as the largely taken for granted (unconscious, hence "ghostly") logics of meaning and action comprising a moral order - the characteristic obligations, legitimacies and prohibitions constituting social paradigmatic parameters. I don't need to refer to the oft quoted statement by Voltaire to suggest that given our prevailing zeitgeist, even where the progenitors of a theory via academia or media are not themselves Jewish, that they have dared not lay blame in the hands of the Jews. To cite Jews, their religion and practices as explanatory of social problems has been strictly prohibited since World War II; media and academia having circled the wagons more fervently and thoroughgoingly than ever against heretics of the paradigm - the zeitgeist of Jews as sacred cow. Nevertheless, it has only been more strong a taboo since the western world viewed footage of Operation Reinhard's wake, and the Nazi mirroring of themselves as chosen, but it is not a new taboo. The Bible, Old and New Testament, has in fact been "the Jewish media" for 2,000 years, designating Jews as chosen (if not misguided), as having donated Christ, the savior of Gentiles, savior of all non-Jews, Whites included; and texts be known, has made taboo self interested defense and action for Gentiles, interposing and prescribing upon them instead an obsequious Golden Rule that the Jews themselves would not adhere to.
It is an observable Jewish strategy within this zeitgeist for their adherents to be granted "rights of display" as they might disseminate, via academia and media, a good deal of penetrating, truthful information; but in the end those rights of display are curtailed and attention deflected from just those parts of information where Jewish ways and means are shown responsible for negative social and genetic consequences for other peoples.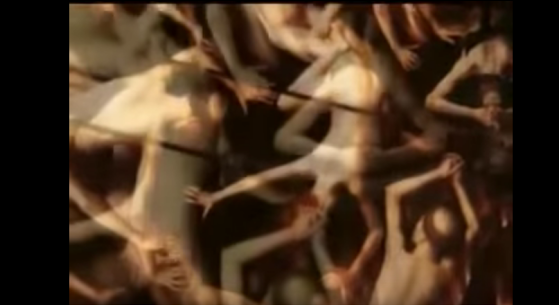 ..."but he loves you!"
Such is the case with Zeitgeist
- the 2007 film Zeitgeist; viz., its segment on religion. After setting out an array of fascinating information tracing sources of Judeo-Christian mythology to pagan roots - largely to Egyptian sun worship - there is, by segment's end, blame laid on the use of Christianity, by Roman leaders in particular, followed by a logical fallacy stealthily deployed: i.e., that all religions are mythologies used to cover-up the truth by those who know the truth and seek nefarious social rule by the obfuscating properties of religious mythos - all religions serve this purpose, therefore the Abrahamic religions generally and Judaism in particular should not be singled-out for special critique.
In fact, Christianity was not as much the means by which Roman leaders beginning with Constantine took power over the rest of Europe, so much as it was the means by which the Jews overthrew ancient Rome and ultimately, all of Western civilization - placing it all vaguely under the auspices of Noahide law - our Zeitgeist.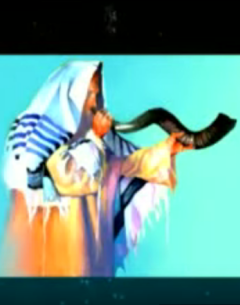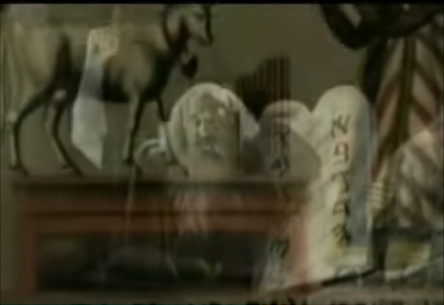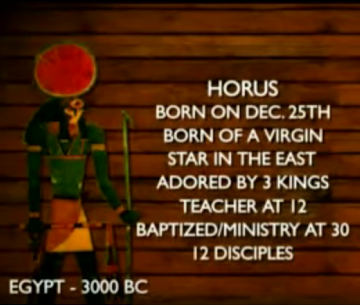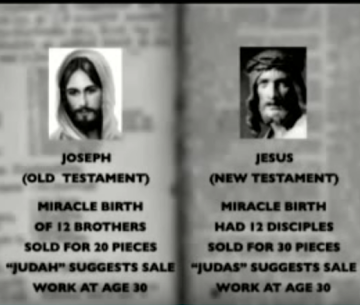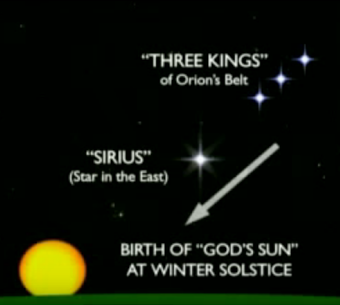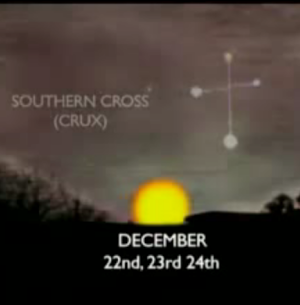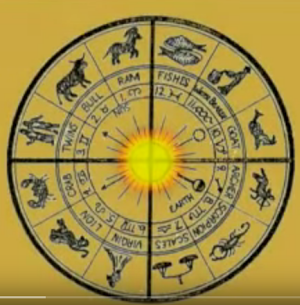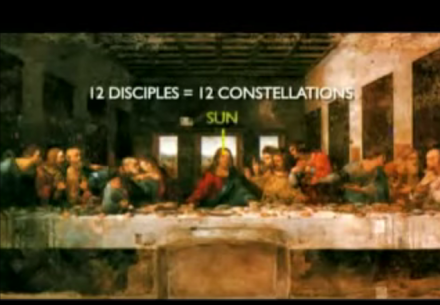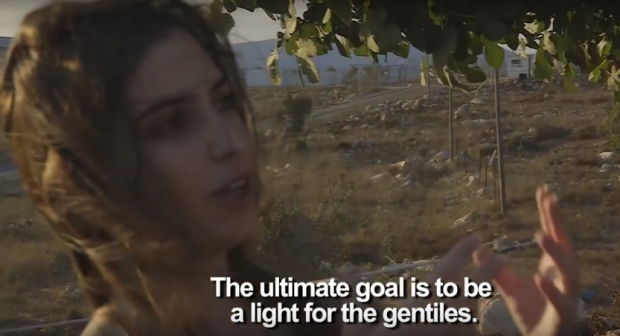 Our emergent qualities as people (the qualitative whole being greater than the sum of its parts), what resonates in our psyche, stirring it to respond as such to that which is genetically close, vital and essential, regenerative not only of our kin, but the fauna, creatures and to take the emergent to an extreme, even of inanimate objects of our natural habitat, is a profound matter.
And how do we pursue consideration of these matters? Our co-evolution provides what we call "internal relation", that is, rule structures that are evolved symbiotically or come about equiprimordially from the same circumstances, concerns, affordances and limitations.
Those episodic manifestations which suggest the origin of that symbiosis, that which is most essential to reconstructing the pattern of our people, of the aeons, have normally been called upon as sacred - because these episodes reveal what is that deep, that important to our fitness as a physical, biological and human system, we institutionalize the practice of the sacred episode as it manifests - at our best, never losing site of its organic source, what it is doing, and its re-emergent truth at our service - not as a nightmarish fateful return to the hideous limitation of patterns but of a replenishment from the essence of our patterns as we set about the next spiral upward.
The comfortable (optimum unused potentiality for change in maintenance of homeostatic function) default mindset is established and delimited by the parameters of our personal interests amidst our folk and their interests - however, since both we as humans, and the human ecological systems of which we are a part are far more complex to maintain than systems of creatures which rely on mood signals, the reconstruction of our human ecological systems inevitably relies upon hermeneutics to aid in the reconstruction of its authentic scope.
Science and nature can strongly indicate what we should do; but irrespective of that, there is a difference (especially with Europeans, complex as we are), between what IS and what is apparently suggested by science as opposed to what might be suggested through philosophy - the complexities, varieties, and yes, contradictions that can and will challenge us with choices beyond scientistic explanation.
Even so, there are not only profound reasons to be rigorously concerned for the emergent (as GW is), there are also practical reasons - in following its resonance, we are guided directly with what has shown naturally fit for our well being through the ages; and we have the innocence of positively identifying with what we "love" as it is close, vital, a necessary part of us, as opposed to asserting discrimination against others and being subject to the charge of being anti-this or anti-that, of gross indifference, arbitrary cruelty, double standards, supremacism and "racism."
Finally, the circumstance which has GW riveted on this starting point does not mean that is not my starting point as well, since there is no choice for anyone not deceiving themselves with some Cartesian mind game. But that does not mean that looking at the more protracted form and speculative breadth of our systems along with the means by which they are understood and reconstructed is contradictory to their authentic well being, insufficiently deep and closed to what is - on the contrary; and there are great advantages in this deliberation, taking the form of substantial accountability, coherence, warrant and agency in human ecology.
Stonehenge, the prehistoric monument located in Wiltshire, is carefully aligned on a sight-line that points to the winter solstice sunset (opposed to New Grange, which points to the winter solstice sunrise, and the Goseck circle, which is aligned to both the sunset and sunrise).

Archaeologists believe it was constructed from 3000 BC to 2000 BC and it is thought that the winter solstice was actually more important to the people who constructed Stonehenge than the Summer solstice.

The winter solstice was a time when cattle was slaughtered (so the animals would not have to be fed during the winter) and the majority of wine and beer was finally fermented.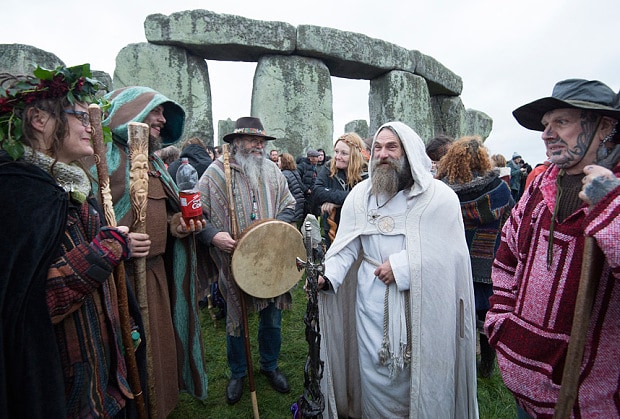 These larpers could have used deeper scientific bearing (Photo: Eddie Mullholand).
They showed up a day early for the solstice in 2009.
For the discerning Euro-folk pagan, the winter solstice is due to occur this year on December 21rst.
This will really be a quick word from me, different from the longer articles I usually write. What is known so far about the 'hacking' affair, is basically that individuals with connections to the Russian state who are known to the western intelligence community, gained persistent access to the DNC and RNC computer systems. These actors then apparently exfiltrated all the information. Following that, spear-phishing and other tailored access operations were also conducted against specific DNC and RNC figures, which allowed the individuals to pivot out of the party political systems and into things like getting the username and password for John Podesta's Gmail account, and so on.
The DNC information was passed to WikiLeaks by those Russia-connected actors. WikiLeaks, acting as it does whenever it receives information from activists, then dutifully sorted through it, catalogued it, and made it public as they tend to do whenever information is leaked to them. WikiLeaks did not need to actually know that there was a Russian operation happening for this to be beneficial to Russia.
The RNC information was not passed to WikiLeaks and was retained by the Russia-connected actors. It would not be far fetched to surmise that the Russia-connected actors would have passed the RNC information to the Russian state. This is because the Russian state would probably have liked to know more about the people who they were hoping to end up working with over the course of the next four to eight years, but they wouldn't want the whole world to know that information since in such a case it would lose most of its operational value. That is where the significance of the hacking event is to be found.
But I have been seeing a narrative going around in which the notion that a Russian operation has been taking place, is something that people think is 'disputable' in some way.
Here is a typical example of people trying to dispute it:
The New Observer, '"Russia & Trump": More Fake News', 11 Dec 2016 (emphasis added):

[...]

"The CIA presentation to senators about Russia's intentions fell short of a formal U.S. assessment produced by all 17 intelligence agencies," the Washington Post confessed—ten paragraphs into its story.

"For example, intelligence agencies do not have specific intelligence showing officials in the Kremlin 'directing' the identified individuals to pass the Democratic emails to WikiLeaks, a second senior U.S. official said," that newspaper added in the eleventh paragraph.

The paper went on to say that current president Barack Obama had now commissioned a "report" into the matter, and wanted it completed before he leaves office on January 20.

[...]
To shed some sunlight on that, let me just say that the 'second senior U.S. official' is Mitch McConnell. Yes, I said it. Mitch McConnell is basically running interference and has been doing this from since before the election, using that talking point.
McConnell probably will not acknowledge that Russian-connected actors exfiltrated the DNC and RNC information, unless there is literally publicly available footage of Vladimir Putin himself laughing conspiratorially while on the phone with 1990s-era Adidas tracksuit-wearing Dridex Group members in Brazil or wherever they are, who of course also would need to be captured on video footage. After that, Putin would probably need to then issue a formal statement saying "Yes, it was me, I did this", and at that point McConnell would reluctantly admit that maybe Russia had something to do with all this.
Mitch McConnell is motivated to pretend to be an idiot and demand the impossible so as to discredit the direction that intelligence findings are pointing so far, because his own political party benefits from the events which have transpired. And he has also been pre-emptively rewarded for his rhetorical interference by Donald Trump in the form of his wife, Elaine Lan Chao, being given a nice position in the transition team which will become the cabinet.
The demand being made for 'specific intelligence showing Kremlin officials directing the identified individuals', is simply an absurd demand. Arguments based on the idea that it is possible to just simply go out and get that are retarded, and the people who are sincerely making such arguments should feel retarded. Unfortunately, the Dunning–Kruger effect probably deprives them of that capacity.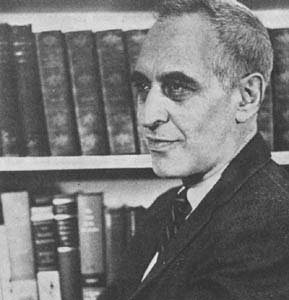 (((Frank Meyer, father of paleoconservatism))) and its (((opposition))) to (((neoconservatism)))
Both in terms of its meta-contextual frames and in terms of its content, this piece is meant to deepen Greg Johnson's account of the Alternative Right history and trajectory.
Steve Bannon has brought into high relief the underpinnings of the Alternative Right and has crystallized the underlying agenda - implicit White nationalist support was to be used via The Alternative Right/Lite to win for the Republicans and then, as usual, implicit White nationalism was to be discarded, the primary difference this time being that it was not in favor of the bracketed refurbished version of conservatism, "neo-conservatism", but rather in favor of a bracketed refurbishment of paleoconservatism - Alt Right/Alt Lite contra "The Left" - i.e., contra ethno-nationalism.
- It begins with the philosophy of (((Frank Meyer))):
Frank Meyer saw himself more sophisticated and opposed to the simplified hawkishness of (((Irving Kristol's))) neo-cons - who advocated neo-liberal policies domestically while advocating wars for Israel abroad.
Meyer and his paleoconservatism are actually a more virulent expression of Jewishness. He wanted Americans to identify with, support and affix Abrahamic culture domestically (calling things like that "conservative"), while allowing for politics conducive to mediating neo-liberal interests through feudalistic compradors and Jewish interests abroad.
This is the school of thought from whence came (((Paul Gottfried))), Reagan "conservatism", Pat Buchanan, and Sam Francis.
That (((paleoconservative))) school of thought, in opposition to the (((neocons)))), became foundational for The NPI of Sam Francis and William Regnery II.
By 2008 Paul Gottfried recognized that both the neo-con brand and the paleocon brand had shot their wad in terms of marketable brand name. If he was to be able to co-opt the White vote in order to use it to put the ultimately neo-liberal / pro Israel Republican party back in power, useful to Jews and oligarchs as usual, he needed to re-brand the agenda as something other than neocon, something other than paleocon even, rather as something "new", "rebellious", "anti-establishment" and the term and general concept of the Alternative Right was born - essentially not a big tent, but a tentosphere (a tent of tents) of anti-social types (anti-"leftist" was to be the common angle that they were seeded: meaning anti- the (((distorted and abusive))) social advocacy of ((("PC"))) - which, from a White ethnonational standpoint, should rather have been called by the term liberalism or cultural Marxism of the Frankfurt school). In order to be accepted into the Alternative Right tentosphere one had to be against this, what they called "The Left" and was duty-bound to tolerate one another's guiding anti-social organizing ideologies - for any of a gamut of stigma, ranging from adulation of Jesus, Darwin, Abraham or Hitler - Jew friendly Alt Lite to Hard Right Hitler idolatry - you didn't have to be in a particular tent of the tentosphere, but you had to treat its given array of tents as valid ....until perhaps the paleocon finally came to power. Then your job as an Alt Righter, your duty to use Whites to resurrect the Republican party and the reason for the fame you could not believe had been granted you was done - unless, perhaps, you remain sufficiently Abrahamic or otherwise stigmatically, didactically right wing enough to be sufficiently yoked.
It is all more sinister than that as you hear Steve Bannon, believing himself to be objectively the ultimate pragmatist on behalf of Western ideals, having affixed himself like a fat, blood-filled tic, valencing, full, sucking goy blood, the ultimate Shabbos Goy - vectoring the horizontal transmission of the bracket.
America's and Europe's White ethno-national bases are being sucked and directed into friend enemy distinctions exactly as the brackets see fit according to their evil Abrahamic god.
Whites may be allowed to live as useful cows, technoslaves or breeding partners for Jews, but otherwise they, like all other ethnicities besides Jews, are to be bred-out with others.
Paleocon world view, the Frank Meyer world view supplants what should be the friend / enemy distinctions for White ethno-nationalism.
Whereas the fundamental outgroups if not enemies should be Jews, Muslims, blacks and liberal traitors (in the case of Whites, usually operating under some right wing ideas, notably Christianity, Austrian school objectivism, supremacism, yes, paleoconservatism too, etc).
And against them, the fundamental in-groups should be White ethnonationalisms in alliance with Asian ethno-nationalisms…
Instead the Abrahamic world view determines the friend enemy distinction:
America's (((controlled))) proposition nation is "us" if not our "friend"; Israel, Jews, at least the "nice" ones, are "us" if not our "friends", the (((Russian Federation - parasitic propositional empire bigger than the moon; equipped with its Jews and Orthodox church))) is "us", if not our "friend"; blacks, their staggering population explosion, bio-power and hyper-assertiveness are "us", if not our "friends"; Islam, especially "moderate" Islam is "us" if not our "friend": these shock troops and compradors are marshaled against White and Asian ethnonationalisms in alliance.
Bannon puts the major friend-enemy distinction as the brackets would have it in stark relief -
Buzzfeed, Steve Bannon: "The Judeo-Christian West versus atheists. The underlying principle is an enlightened form of capitalism, that capitalism really gave us the wherewithal. It kind of organized and built the materials needed to support, whether it's the Soviet Union, England, the United States, and eventually to take back continental Europe and to beat back a barbaric empire in the Far East.
In the meantime, Richard Spencer has had a wad of Jewish scum shot all over his face - he and the Alternative Right have been used by the Republicans and the YKW as usual. Now for the futile reaction, also part of the plan…along with the placation:
Buzzfeed News, "This Is How Steve Bannon Sees The Entire World" 16 Nov 2016:

The soon-to-be White House chief strategist laid out a global vision in a rare 2014 talk, one where he said racism in the far right gets "washed out" and called Vladimir Putin a kleptocrat. BuzzFeed News publishes the complete transcript for the first time.

Donald Trump's newly named chief strategist and senior counselor, Steve Bannon, laid out his global nationalist vision in unusually in-depth remarks delivered by Skype to a conference held inside the Vatican in the summer of 2014.

Well before victories for Brexit and Trump seemed possible, Bannon declared there was a "global tea party movement" and praised European far-right parties like Great Britain's UKIP and France's National Front. Bannon also suggested that a racist element in far-right parties "all gets kind of washed out," that the West was facing a "crisis of capitalism" after losing its "Judeo-Christian foundation," and he blasted "crony capitalists" in Washington for failing to prosecute bank executives over the financial crisis.

The remarks — beamed into a small conference room in a 15th-century marble palace in a secluded corner of the Vatican — were part of a 50-minute Q&A during a conference focused on poverty hosted by the Human Dignity Institute, which BuzzFeed News attended as part of its coverage of the rise of Europe's religious right. The group was founded by Benjamin Harnwell, a longtime aide to Conservative member of the European Parliament Nirj Deva to promote a "Christian voice" in European politics. The group has ties to some of the most conservative factions inside the Catholic Church; Cardinal Raymond Burke, one of the most vocal critics of Pope Francis who was ousted from a senior Vatican position in 2014, is chair of the group's advisory board.

BuzzFeed News originally posted a transcript beginning 90 seconds into the then-Breitbart News chairman's remarks because microphone placement made the opening mostly unintelligible, but we have completed the transcript from a video of the talk on YouTube. You can hear the whole recording at the bottom of the post.

Here is what he said, unedited:

Steve Bannon: Thank you very much Benjamin, and I appreciate you guys including us in this. We're speaking from Los Angeles today, right across the street from our headquarters in Los Angeles. Um. I want to talk about wealth creation and what wealth creation really can achieve and maybe take it in a slightly different direction, because I believe the world, and particularly the Judeo-Christian west, is in a crisis. And it's really the organizing principle of how we built Breitbart News to really be a platform to bring news and information to people throughout the world. Principally in the west, but we're expanding internationally to let people understand the depths of this crisis, and it is a crisis both of capitalism but really of the underpinnings of the Judeo-Christian west in our beliefs.

It's ironic, I think, that we're talking today at exactly, tomorrow, 100 years ago, at the exact moment we're talking, the assassination took place in Sarajevo of Archduke Franz Ferdinand that led to the end of the Victorian era and the beginning of the bloodiest century in mankind's history. Just to put it in perspective, with the assassination that took place 100 years ago tomorrow in Sarajevo, the world was at total peace. There was trade, there was globalization, there was technological transfer, the High Church of England and the Catholic Church and the Christian faith was predominant throughout Europe of practicing Christians. Seven weeks later, I think there were 5 million men in uniform and within 30 days there were over a million casualties.

That war triggered a century of barbaric — unparalleled in mankind's history — virtually 180 to 200 million people were killed in the 20th century, and I believe that, you know, hundreds of years from now when they look back, we're children of that: We're children of that barbarity. This will be looked at almost as a new Dark Age.

But the thing that got us out of it, the organizing principle that met this, was not just the heroism of our people — whether it was French resistance fighters, whether it was the Polish resistance fighters, or it's the young men from Kansas City or the Midwest who stormed the beaches of Normandy, commandos in England that fought with the Royal Air Force, that fought this great war, really the Judeo-Christian West versus atheists, right? The underlying principle is an enlightened form of capitalism, that capitalism really gave us the wherewithal. It kind of organized and built the materials needed to support, whether it's the Soviet Union, England, the United States, and eventually to take back continental Europe and to beat back a barbaric empire in the Far East.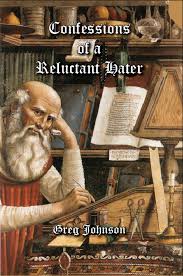 In background preparation for a piece that Kumiko has coming up, which will set-out some hidden content and meta-frames of The Alternate Right in its history and current relation to President Elect Trump's agenda, I decided that it would be helpful to provide a straight forward background of the Alt-Right - as detailed by one as capable as anybody of articulating its history and hoped-for future from an insider's perspective - Greg Johnson. He was asked by French Marxist, Laura Raim, to trace the most important intellectual roots and references of the Alternative Right:
Laura Raim interviews Greg Johnson on The Intellectual Roots and References of The Alt Right.

Laura Raim:

The first question is, what are the intellectual roots and references of the Alt Right?

I read that some people say that it's Sam Francis or James Burnham before him..

But what would you say would be the most important intellectual roots and references?

Well, the term Alt Right, I believe was coined around 2008 by (((Paul Gottfried))).

He gave a lecture where he basically declared the paleoconservative movement dead.

I think in the same lecture he also called for the creation of an Alternative Right.

So, I see the Alternative Right as primarily emerging from the paleocon movement in American political thought -

And the paleoconservatives would be people like Samuel Francis, Joseph Sobran and Patrick Buchanan.

Now, Richard Spencer was working for The American Conservative which was founded by Patrick Buchanan, (((Taki))) and a couple other people, to be a kind of flagship for paleoconservativatism -

Paleoconservatism defined itself in contradistinction to Neo-Conservatism, which they were trying to combat.

The paleocon movement sort of got old, a lot of its leading figures died, it never really effectively institutionalized itself, never effectively mobilized large donors.

Of course Patrick Buchanan has written many best selling books and had a lot of media access, he was the main face of it but he's getting old.

The American Conservative sort of lost steam.

(((Taki))) left, I believe, I can't remember when but he did create (((Taki's))) Magazine.

Richard Spencer ended up editing (((Taki's))) Magazine for a while.

Then he left Taki's Magazine and he created Alt-Right, um, "Alternative Right" in the beginning of 2010.

Sometime after that the fellow who was running Washington Summit Publishing and National Policy Institute, Louis Andrews died after a long battle with cancer.

So, those organizations were handed over to Richard Spencer.

I see really, primarily a continuity between the paleoconservatives and the birth of the term Alternative Right.

However, when the Alternative Right webzine was created, there was a fairly self conscious attempt to bring in a lot of different thought currents under that very vague umbrella -

That included things that were certainly not considered, uh, how to put it ..they weren't necessarily welcomed in paleocon circles, and that would include things like: neo-pagans, paleomasculinity, White nationalism, things like that.

And so, under that broad, sort of umbrella, there are a lot of different, uh, thought currents that sort of came together.

I actually wrote something about this at, I think it was the Occidental Quarterly On Line, just after the Alternative Right webzine launched. So if you want to cite that or quote that it's there on the web somewhere.

After a couple of years Spencer, I believe, sort of lost interest in editing Alternative Right and other people took it over, really, on day-to-day functioning and then he shut it down and launched his Radix publication.

I thought that was in someways a good idea because he felt like he had lost control of the brand.

On the other hand, Alternative Right was becoming a generic term.

And if you invent something like .. if you have a product that becomes synonymous with a whole genre, like Xerox or a Walkman, or something like that, the last thing you do is throw away such a valuable brand - but he did.

He walked away from the brand and Colin Liddell and Andy Nowicki have kept that alive.

And then a few years .ah, well, the last two years of course the brand has become much more mainstreamed -

Because of its vagueness a lot of figures that are, again, sort of closer to the mainstream of conservatism than I am ... I would define myself as a White Nationalist and as a New Rightist.. not as a, uhm, Alternative Rightist, although I would use that term because its a broad enough umbrella to encompass me.

Laura Raim:

You are more specifically a White Nationalist

Greg Johnson:

Yeah, and uh, I don't feel the need to use sort of vague broad umbrella terms but other people do; just because of their well, because they're not comfortable with being more specific; and I'm all for people being as explicit and involved as they want to be; and just respecting those decisions.

So, people like Milo Yiannopoulos, uh, Mike Cernovich, um, Vox Day, all of them, fairly prominent, connected with sort of the edgier reaches of the mainstream right, have started using that term (Alternative Right) as well.

Also a few people like Andrew uhm ...I'm blanking out his name…this is embarrassing… uh, the fellow that edits The Daily Stormer, uhm, Andrew Anglin..

Laura Raim: Oh, I know about him.

Greg Johnson:

Andrew Anglin of course ...as soon as, as soon as the term got popular, he started branding himself as Alternative Right. And that was just, it's sort of a douchy move on his part, a kind of trollish thing, to just kind of take advantage of the popularity of the term. And I don't blame him in the least for that.

Anyway, it [Alternative Right] is a very broad umbrella term but the main intellectual root of it comes out of the paleoconservative movement.

Now, as to what defines it today, I think the real core, the heart of it, the energy of it, really is White Nationalist, New Rightist people like that.

Laura Raim:

Richard Spencer writes, a "White Nationalist' is sort of an identitarian."

Greg Johnson:

Yeah, yeah. European identitarianism, that's another term that we borrowed from Europe. It's a good term, it's analogous to libertarianism, it states what's most important in your ideology, which is the preservation of your distinct racial, cultural and historical identity. So, it's a good term.

That really is I think the, where all the real energy is. That is what's generating a lot of the intellectual excitement, if you will ...on, on the right .... from the creation of memes and trolling and arguments.

In the past year and a half or two years, things that have come out of our sphere have actually started to shape mainstream political discourse….within the Republican Party for instance.

I think it was in 2012, Gregory Hood, at Counter-Currents, referred to mainstream conservatives as "cuckoled conservatives" - and that was really the inception of the "cuckservative" meme; which, when it became more widespread through Twitter, became a really effective barb that drove a lot of mainstream conservatives wild because it was so true.

So, we started shaping the discourse, and I think that's very valuable.

Now, another current of thought that is sort of flowing into the Alternative Right, that's very important, is, the sort of breakdown of the libertarian movement . This is very important.

I used to be a libertarian years ago, and I sort of followed this intellectual journey along time ago. Then in 2008, when the Ron Paul movement was getting started noticing how overwhelmingly White that Ron Paul supporters were ...and, it was an implicitly White thing. They weren't aware of the fact that this was a very White form of politics, it made sense more to White people than any other group.

And I was sort of betting at the time that a lot of these people would start breaking away from this and start moving in the direction of White identity politics.

And, when I was the editor of The Occidental Quarterly, near the end of that time, I actually set in motion an essay contest, on libertarianism and White racial nationalism. And the purpose of that was really to get our best minds to sort of think about this idea and create an analysis and work towards creating talking points that we could use to sort of ease the way of a lot of people toward our position. That, I didn't think bore any fruit at the time, at least I didn't see any.

A few years later, after the 2012 election campaign and the end of the Ron Paul movement, basically, within the libertarian sphere there was a real push by cultural leftists to basically just take it all over; and to eject anything that seemed conservative, patriotic or whatever; it became this leftist globalizing and really sometimes quite explicitly Jewish take-over.

What happened was that a lot of people were pushed-out by just revulsion. There were these intense discussion groups on line, where they, people would be battling one another about this. And a lot of people just left in disgust.

One of those online groups, a FaceBook group, actually became the source of The Right Stuff.

..therightStuff.biz, which now has The Daily Shoah, as their flagship podcast and so forth.

Those people are all ex-libertarians.

They moved out of libertarianism towards White identity politics in basically the same way that I did and other people have.

So, that really is a broad tributary that is flowing into White identity politics; and into the overall, Alt Right umbrella; and its a very vital force, too.

Most of the people involved in this are quite young. Most of them are quite educated. It's very interesting. I had a dinner recently with some new young people who have come into it in the past six months to two years; and then some people who have been around for decades: and um, the contrast could not have been more marked, because really, the people who had been in this for decades were all kind of misfits, you know they were uh, socially awkward and weird people. And uh, the younger crowd coming in were mostly quite impressive, sort of fratty, preppy, squared-away people, many of them with ex-recent military careers; most of them in their twenties or around thirty; and just a very different look and feel to this: people with a lot of agency, discipline and organization.

Now, there are a lot of people that we call "autistes," who are, if not outright autistic are at least on that spectrum. They're kind of socially awkward, yet they do perform valuable functions; they're great meme creators and number crunchers.

But there's also a large group of people coming into this who are just, they're very normal; in their presentation, in their background; they're the kind of people who, psychologically would not be inclined, to get involved with any kind of radical identity politics; but there's a wind in our sails now. ..and they feel, not only conviction, but they also feel like this is something that they can put their effort into and it might actually bear fruit. So, there's a great deal of excitement and intellectual vitality here.

And this is very interesting also uhm: one of the things that is sort of an internal, I guess, rift, within the Alt Right umbrella, is of course the Jewish question - I believe the term [Alt Right] was coined first by a Jewish writer, (((Paul Gottfried))), the paleocons have always been kind of friendly with Jews, publishing them and associating them in their conferences and things like that; and yet within the White Nationalist sphere there is a strong group of people who are quite critical of Jewish power and influence in our societies.

People like (((Milo Yiannopoulis and Mike Cernovich))) are Jewish to some extent, uh, in their identity - it's kind of disputed in Cernovich's case - because he put out his DNA profile and none of it came up Ashkenazic or Jewish at all. But there are people who left Russia claiming to be Jews who weren't, so he might be descended from that kind of line.

But anyway, that is a factor: There is a Jewish camp and a Jewish friendly versus a Jewish critical camp, split within the Alternative Right.

One of the interesting things that I've now been hearing about is, young Jews, like, including young (((Orthodox Jews))), which seems like a very unlikely category, uhm, are now being drawn into this. You know, they're reading Heatiste, they're sharing Alt Right memes…