Majorityrights Central > Category: Silk Road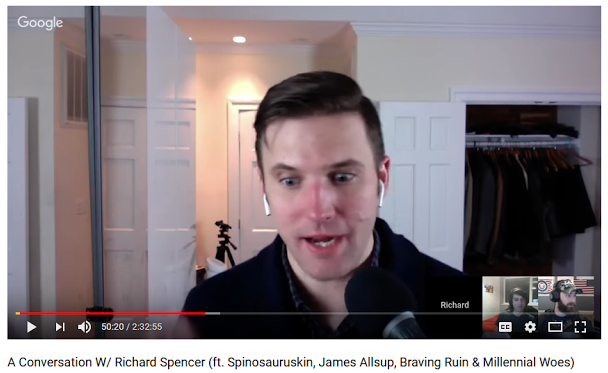 My conception of the ethnostate is imperialist - true ethno nationalism is a zero sum game.
"My conception of the ethnostate is imperialist actually." "True ethno nationalism is a zero sum game." - Richard Spencer
Fortunately, Britain seems to be joining the revised TPP11; and the Visigrad Groups are holding their own as a geopolitical connection on the upper Silk Road, to provide an ethnonational bulwark against any Spencer/Duginesque imperial blob larp that would sprawl oblivious to profound heritage, Lisbon to Vladivastok, Vladivastok to Nova Scotia.
Richard Spencer: I'd agree that my conception of the ethnostate, writ large conception, is imperialist actually, in the sense that it is a larger bloc, it is a geopolitical bloc.

50:00 I don't think ethnicity itself should be a dividing line. An intense ethno nationalism like 'Finland for the Fins and the Czech republic for the Czechs, or whatever that is', I don't think that's actually the way forward.

52:00: In terms of White I don't think this is at all controversial - you know one once you see one.

55:20 The whole idea of the ethnostate is about avoiding conflict. It's about creating - this is where my concept of the ethnostate might be slightly different than others. Some others might consider, say, Poland is an ethnostate. It's a linguistic- religious ethnic community (only difference?) - my concept of the ethno state is a concept of the ethnostate writ large; it is a geopolitical bloc for the White race. The whole point of this is that there would be a continental wide safe space, for White people, and there's not going to be conflict, there's not going to be racial conflict or racial suspicion.

Israel is in a very tricky situation, due to its creation, due to its foreign policy, due to its mentality, but…

His colleague, Evan McClaren, "Executive Director of NPI," puts forth a similar straw man, saying that "the Polish and Hungarian cavalry will not come to the rescue of White people." This is an insulting reference to WWII era Nazi propaganda footage that fictitiously staged Polish cavalry going up against Nazi Panzer tanks; and again, nobody is saying that Poland and Hungary, let alone their "cavalry", is going to come to the rescue alone. This is another straw man to disparage ethnonational sovereignty against Spencer's misguided delusion of Russo/German imperialism.

The fact is that global conflict is never going to go away ...that's one aspect of the ethno state, it must have nuclear weapons, it must have an army, it must be able to confront whether it be China, whether it be the Middle East, etc. ...it can confront other blocs around the world, so that we aren't going to be over-run by Chinese, we're not going to be over-run by an Islamic invasion and so on…
And YKW Richard? They've already invaded and infiltrated, so have the blacks and Muslims.
Perhaps the fact that Britain seems to be joining the revised TPP11 and the Visigrad Groups are holding their own as a geopolitical connection on the upper Silk Road can provide an ethnonational bulwark against the Spencer/Dugin imperialist blob that would sprawl oblivious to profound heritage, Lisbon to Vladivastok, Vladivastok to Nova Scotia.
Zero sum game is a straw man…
Spencer says Poland can't do it alone - a straw man because nobody is saying that (or should be saying that they can).

Trump's Globalist Nationalism:
Spencer calls ethno nationalism a zero sum game -
People who like ethno nationalism probably wouldn't dwell on that aspect but that is merely happy talk. That really is an expression of ethno nationalism, particularly with regard to neighboring countries - it is about competition, it is certainly not about civilizational nationalism or racial nationalism.

(Spencer tips is Molotov-Ribbentrop hand at this point)

One can see this in the ethnonationalism of western Ukrainians who seem to hate everyone and think everyone's out to get them.

....to me, the Poles, the Germans, the Russians, everyone…but the fact is, and I think this is very good when we looked at globalism vs nationalism and we all felt like we are in the same boat and there wasn't this zero sum competition where I, "as an American, want France to do poorly, I want Britain to do poorly" - it wasn't like that at all, and it should make us rethink that nationalist globalist divide….the fact is that Donald Trump, wearing a Trump hat or a Trump T-shirt became a meme across Europe for a nationalist expression… on the other hand you have the plucky nationalists, those people who are trying to reassert the sovereignty of the nation state itself and also to reassert their identities and cultures ...true ethno nationalims is, as we've seen in the 19th century, a zero sum game - if you are a French nationalist then your doing well is effectively bad for Germany and vice versa; German's rise is effectively bad for you - it is a zero sum game - we win you lose, you win we lose ...people who like ethno nationalism probably wouldn't dwell on that aspect, but that's merely happy talk, particularly with regard to neighboring countries; it really is about competition.
A zero sum game is an imperialist /supremacist model (what I call right wing) - that's a straw man of ethno nationalism and its true motive. Ethno-nationalism defined properly would provide for accountably delimited, manageable but sufficiently powerful units - manageable units which can then facilitate coordination of the whole regional powers, e.g. the region of Europe or Asia, etc.; which can then, in turn, coordinate between those regional interests.
Spencer is trying camouflage the quid pro quo; but tips his hand with condescending dismissal of Polish and European ethnonationalism, the anti western Ukraine bit - clues to his pro Russian Fed sentiment and neo-Molotov-Ribbentrop larp.
It is imperialism (e.g., Nazi imperialism), not nationalism, or even ethnonationalism, that caused the great wars.
8:03 Trump seems to be searching out a new foreign policy course. ... he seems to have a new rhetoric.

10:00 "The rocket man" (don't disturb Russian puppet N Korea)

12:55 Spencer defends Venezuela ..we leave them alone (for Putin to look after).

He does criticize Saudi and defend Iran….

17:13: In sum, new realism, new nationalism is window dressing. Ethno nationalists can't get their head around the fact that Estonia and Poland live within the shadow of America."
Sure, it's really hard to understand that we need alliances, powerful alliances, Richard.
...............................................
1:20 a pansy attempt at a cult of Richard Spencer personality..

2:30 so, I'm gonna just throw out a big question, what is the state of the altright?

Spencer answers:

We're in a difficult position.. derives from hostility and open suppression, private entities, silicon valley… deplatforming from funding services web services…

....push back for being recognized - catching flack for flying over the target…but what doesn't kill you (makes you stronger - Nietzsche)...

5:55 on the other hand we are experiencing a difficult time for internecine, intramural fights going on…

This needs to be talked about…

We need to give some people some tough love…some times the truth hurts.

8:00 Resistance in Poland..

11:05 I'm a public intellectual…we should not take sides in the second world war. (Really?)

13:20 I was disappointed with the foreign minister, who used this silly, baby boomer liberal language..this kind of stuff is stupid, 'you're becoming Americanist in the worst possible way.'

14:38 Within the right you are criticized more often for not embracing this petty nationalist mindset..whereas in mainstream outlets you are criticized as being a Nazi.

15:45 Poland cannot survive on its own (what country would or does?). It was recreated in 1919.

(It was re-established in 1919, upon Pilsudski's audacious taking-back of the ancient Polish city of Poznan in culmination of 123 years struggle to take back its nationhood from imperialist Austria, Russia and Prussia.)

16:20 it exists now as a Nato state…

(There are some problems with petty nationalism, but thanks for your concern Richard. We'll be ok without Russia's help.)

17:58 ..in desperate need of a racial, Pan European consciousness.

18:37 The last thing I would support is some sort of German supremacy (that's not exactly the problem - the problem is a combined German Russian imperialism.)

21:40 Spencer denounces cold war nostalgia and goes into the Duginesque critique of America - a "far far far greater threat than Russian nationalism… which seems extremely modest and reasonable in comparison to America." These former Eastern bloc countries don't get it (maybe you don't get it, Richard, and that's why you misconstrue ethnonationalism with imperialism). America is not going to be the savior of Poland; countries in the American sphere are subject to the worst aspects of America - immigration, homosexuality, feminism.

35:00 I will back down this time….(he had planned a visit to Poland but there were hints from high places that he was not welcome in Poland). I was visiting Europe, visiting Russia at least once a year and I will be back…

39:00 The opposition is scared, but that means we are culturally relevant when they are shutting us down.

42:00 Alt Right and optics ...

45:32 This moral signaling by denouncing people ....it is worth talking about the Swastika flag and Roman salute - its a double standard and bullshit compared to Marxist symbolism…

(Spencer and the Alt Right have this incessant bullshit line that the issues with Nazi Germany are surface matters of "optics" and conditioning, not that Nazi Germany was in large epistemological blunder).

Why can't you admit that you got suckered by your friend,

Mike Enoch

, who started the Nazi salute thing too?

48:11 Look at how I dress ... I don't need to engage in denunciations ...I don't think we can get away from the optics debate..

52:00 We should be bad asses ...people can go too far on both sides, problem of over reacting.

53:00 Everybody was wrong

54:00 We need to step back… our movement needs to be a little shocking…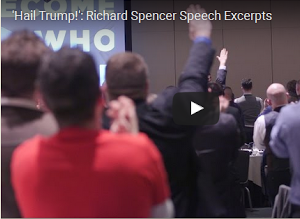 Nice try Richard, "hail Trump!"
.....hangout with Baked Alaska concludes:
2:17:16 Richard Spencer: It's all well and good to talk about we just want our little countries, we just want our little Poland, that's not going to cut it.
Get over it man. This straw-man. Who is saying that we just want our little Poland?
One could almost get the impression that Trump and his Zionist cohorts want to make the protests seem like an artifice of their making so as to didactically facilitate a reaction and entrenchment of the Islamic regime. This would prepare the grounds for war and regime change in fulfillment of his presidential mission - which the YKW put him in office to serve in the first place - the next step of Operation Clean Break: war and Zionist subservient regime change in Iran.
...death toll of protestors at 22.
Westerners are inclined to believe stories about the protests being contrived by the CIA/Mossad because they can't relate to the deprivation that Iranians are experiencing: Prices are up massively, benefits are being cut, and unemployment is at 12%. Prescription drug prices are skyrocketing.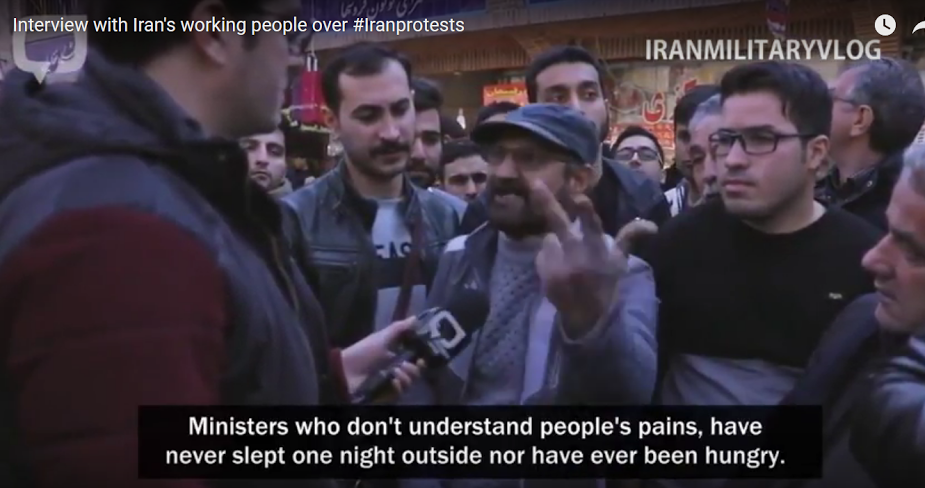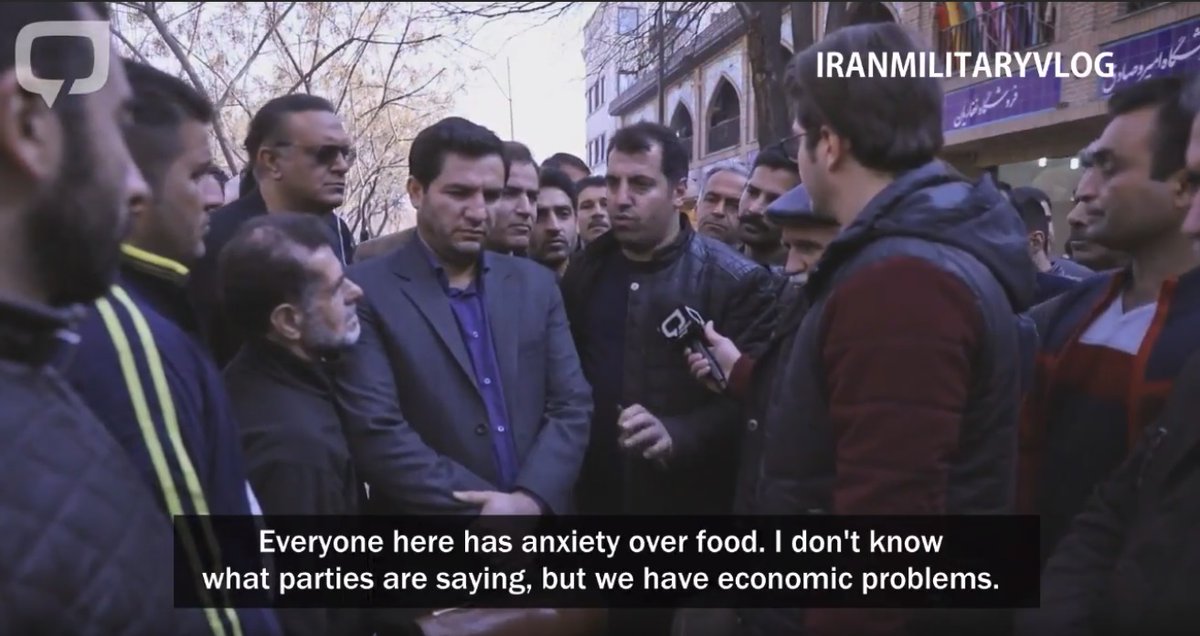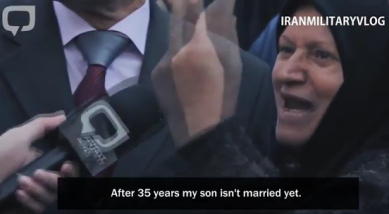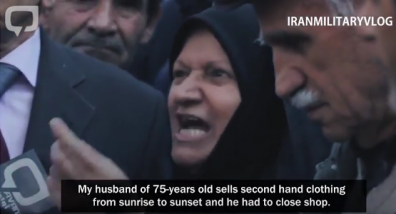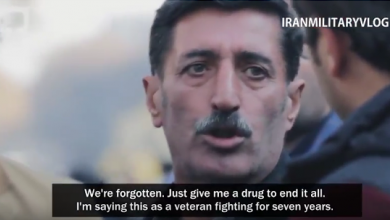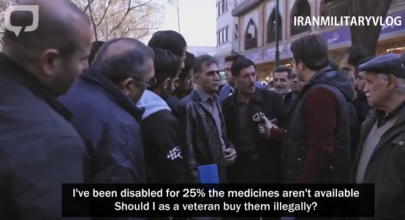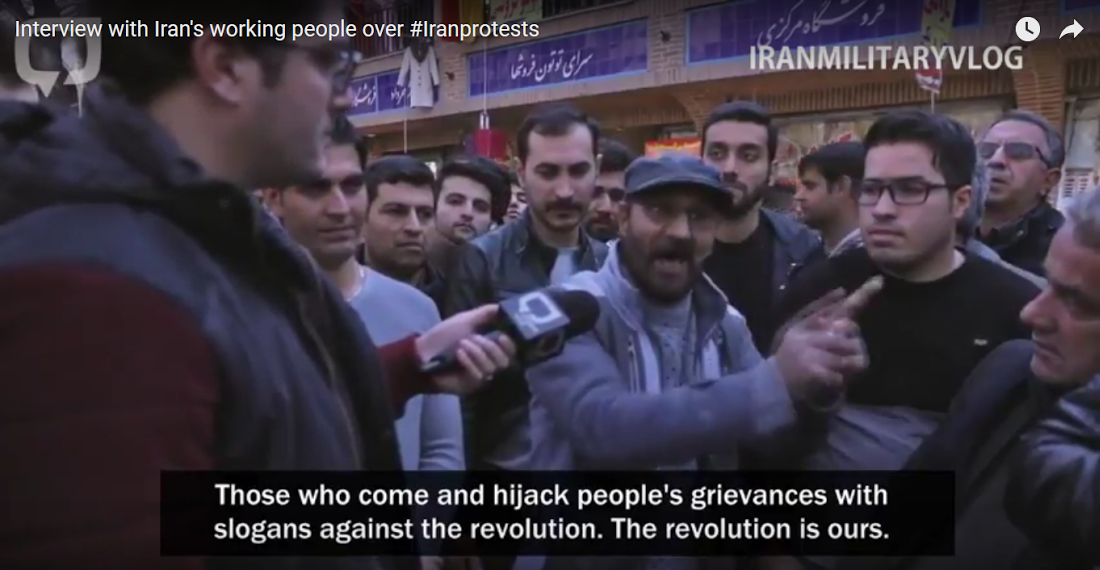 I've known for some time now that since about 2011 or 2012 that the Chinese have unfortunately adopted the "White Left" as a slur term for White (or what they perceive as White) cultural Marxists and corollary liberals.
However, I'm not really worried about the Chinese smear "White Left" for a couple important reasons.
White Left (ethno) Nationalism is internally consistent in its position. And in its rule structure, it is not only totally different from cultural Marxism and liberalism, it is in fact closer to the opposite in its disposition to White (European descent) boundaries and borders, regarding rather a serious concern to curate our history, to maintain our inheritance and lineage. This internal consistency of White Left definition is immediately verifiable as such and can be referred to at any time - the application of the term has been consistent in its call for an effective genetic unionization of our peoples - recognizing in and out groups - genetic group(s) called "our" people as opposed to genetic friends and enemies - this provides for accountability to human ecology, historical social capital; and crucially, among the important reasons to retain the moniker "left", accountability against potential elite betrayal (as they are in key positions to do most damage from limited positions); along with safe guarding not only the interests of rank and file, it ensures criteria ("union rules") that provide for their accountability as well, against any propensity which they, as rank and file, may have toward over-liberalization of national/group bounds, viz. significant transgressions of bounds and borders.
White Left (ethno) Nationalism is Nationalist - therefore it is not liberal, it speaks of ecological delimitations of peoples, not universal liberalism as the Chinese smear term would describe, or similarly, as our smear term "Red Left", i.e., Jewish left, would be descriptive of - a "universal leftism" - i.e., a universal liberalism which the Chinese call White Left and what I call "Red" or "Jewish Left", is prescribed by Jewish interests and their internationalist right wing cohorts, prescribed for others and instigated of them to participate in activism toward a withering away of the state in favor of an arbitrarily composed and controllable international proletariat.
Whereas our Class, the White Class, corresponds to the whole delimited ethno Nation, rich, poor, private property and business owners, whomever, innocent until proven guilty - as a rule, accounts requested should be kept to a minimum.
But because we are accountable as nationalists, of our rank and file while maintaining a vigilance on elite betrayal and liberal internationalism, we are therefore able to cooperate with our left nationalist friends, such as the Chinese and other left nationalists, against right wing / liberal imperialism as it would be imposed by Jewish interests along with their right wing/liberal White cohorts and their Muslim and black shock troop enforcers.
Finally, the Chinese term, White Left, that has been in vogue in China since about 2011 to label White/Jewish Cultural Marxists/liberals, is a word spoken in Chinese; while we speak English and take full advantage of our capacity to define White Left Nationalism as we see fit, and have done that, consistently.
It is entirely different from liberalism and cultural Marxism. Rather it is true security in what is most important and true liberation for our people, our sovereignty as such.
If anything, the Chinese use of the term "White Left" as a smear only confirms Jewish hegemony over prevailing and pervasive discourse - with cultural Marxism reaching its apex during the final days of television's pre-eminence (a horrible situation where this TV box issued propaganda and you could not talk back, interact and correct what it was saying) in the early 1990's after the fall of The Soviet Union and before the advent of the internet. The dialectic between Jewish left and Jewish right began a slow, controlled evolution away from the Marxist culture of critique following the fall of communism; and went into full swing in the other direction of Jewish controlled dialectic, with the sub-prime crisis of 2008, as Jewish consolidation of power niches made criticism of "the right" no longer to their advantage, now that they were on top of seven power niches - critique of the right began to "intersect" against their interests - i.e., a continued critique of the right and popularization of a friendly disposition toward a left perspective would highlight their unjust power and influence; as such would call for unionized alliances against them. Hence, they have marshaled the hegemony of discourse more and more against "the left", with the spearhead "Alternative Right." At this point, they have so successfully hoodwinked the masses it seems the YKW have everybody constantly ranting against "the left" ...how convenient, what a Cohencidence!
Of course they rattle on with a bunch of cliches - typically accusing us of trying to apply artificial concepts to nature, of being anti-nature, being on an impossible quest for "equality"; and they constantly interpose straw men as opposed to what we are really saying - saying cultural Marxism and liberalism are "the left" - when, in fact, these "movements" are the opposite of left activism, the opposite for White unionization, anyway - i.e., anything but a "White Left."
But they carry on with these cliches and ridiculous distortions that cultural Marxism has promulgated, oblivious to the fact that we are not guilty of the theoretical errors, gross distortions of hermeneutics and social contructionism, the flagrant violation of scientific fact that they point to as examples of "our perfidy" in advance of their newly (((consecrated))) heroic bastion of truth and anti-PC, the "Right" and "Alt-Right."
And so I say to my Left Nationalist Chinese comrades, with a wink at that term, comrade, what you are calling "White Left" is not a White left at all, but cucked Whites and cucking Jews who are imposing liberalism and cultural Marxism upon the west, opening its bounds and boundaries with the aim now of aligning its right wing reaction against Muslim "extremists", "Hispanics" and Asians.
The Left as liberalism is an oxymoron that the regular right and Alt Right slavishly partakes of, as their Jewish flank does and would have them do. A White Left (ethno) Nationalism observes the principle of unionization, its recognition and maintenance of in and out groups, which is the opposite of liberalism and its arbitrary doing away with any such provision for accountability to unionized bounds and borders.
To repeat in sum, the Chinese slur 'White Left' as a designator of Cultural Marxism and its liberal activism shows Jewish discourse hegemony and influence, its diversion from true White Left Nationalism. It is a testimony to Jewish hegemony in discourse heretofore and how much they don't want a true White left.
It is a reflection really, of how much the YKW and their right wing cohorts, sell outs, loyalists to their elitist ilk, whatever, don't want us to have a concept of a proper White Left, unionization of our peoples to provide for social accountability and vigilance on elite betrayal as such, in a way that right wing, objectivist and otherworldly criteria do not provide - they propose disingenuous and naive avoidance of social accountability.
It just goes to show how comprehensive that the Jews have been in denying a White left, in cucking the very notion, that they have the vast nation of China calling White liberals and cultural Marxists, "the White Left"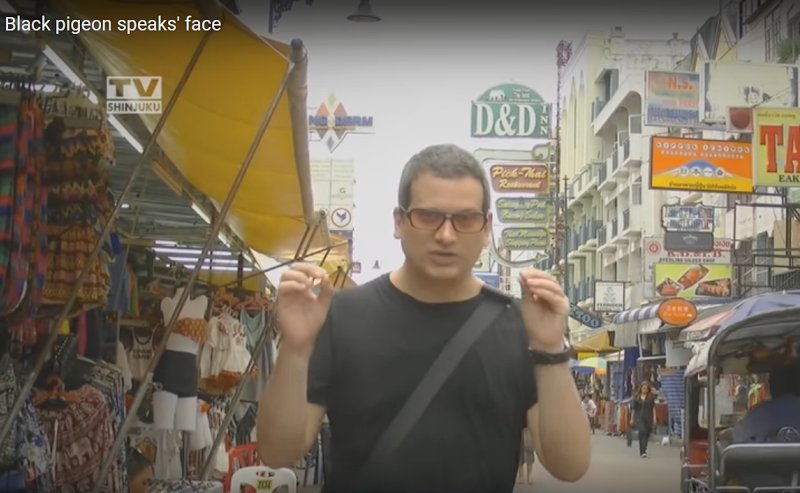 Maybe Black Pigeon Speaks isn't Jewish, but I'd want to see a DNA test to prove that, both for reasons of what he says and for how he looks - seems quite Jewish on both counts. And yes, he fits well, even if ad hoc, with the Jewish marketing campaign of Jewish hegemonic interests against "the left" - particularly in this propaganda piece to promote the Chinese slur of liberalism and cultural Marixism as "White Left."
Along with the deception of hegemonic Jewish discourse, one by which they are doing all they can to align White advocacy with their Jewish interests against "the left", one must also take into account the fact that if Jewish crypsis can fool White people into not making a distinction between Whites and Jews, think how much more their crypsis would fool Chinese!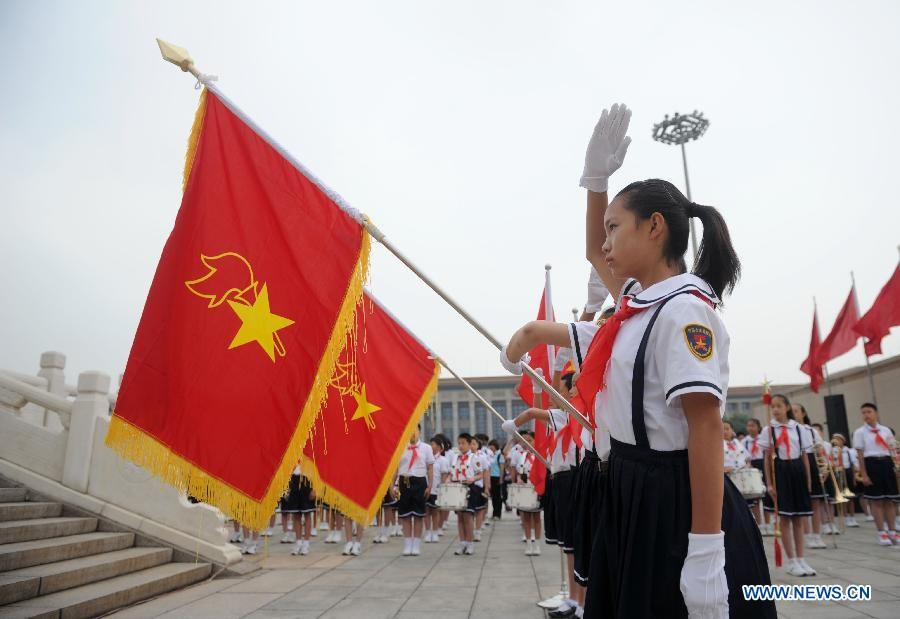 Kumiko Oumae: That (esteemed Red color) is non ironically what they're growing up around
Kumiko Oumae: Also, the yellow stuff symbolises the ethnic groups.
daniel sienkiewicz: Anyway, for now, its most important for me to be internally consistent, which I am.
Kumiko Oumae: Eg, the big yellow star flanked by four little stars on the China flag, is Han Chinese plus ethnic minorities
daniel sienkiewicz: So they are claiming "left nationalism" for red and yellow?
daniel sienkiewicz: and not left internationalism in the Jewish sense?
daniel sienkiewicz: as in eradication or withering away of the state on behalf of the international workers union?
It just goes to show how comprehensive that the Jews have been in controlling the discourse so as to deny a White left, because they know how serviceable that a proper definition of the term would be - they've tried to cuck the very term and have the vast nation of China calling White liberals and Cultural Marxists, "the White left."
However, adding the term "Nationalist", and more specifically "ethnonationalist" to the term White Left, helps greatly to counter its being misunderstood as liberal or cultural Marxist. That helps, along with our internal consistence and its reliable heuristic utility indeed.
It is a reflection really, of how much the YKW and their right wing cohorts, sell outs to their nation/ loyalists to their elitist ilk, whatever, don't want us to have a concept of a proper White left, unionization of our peoples to ensure accountability and vigilance on elite betrayal; how irresponsible they are to the nations which birthed them and to the means by which nationhood would provide for the human and pervasive ecology necessary for world maintenance.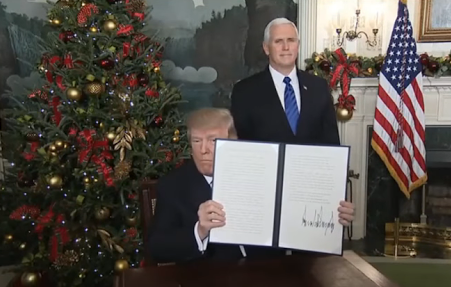 Trump signs recognition of Jerusalem as Israel's capital.
In a speech that Benjamin Netanyahu actually oversaw in drafting, Trump announced that the US will officially recognize Jerusalem as Israel's capital.
This will please nobody but Israel, some right wing YKW and some bible thumping rapture bunnies from America's Jesus belt.
At the same time it has played into the "crusader" rhetoric of ISIL and other Islamic fundamentalists, as inspiration for more terror.
Further, having firmly taken the side of Israel has neutered The US as a negotiator in the region; while defacto yielding greater influence of negotiation in the region to Putin, as he gains in appearance of neutrality (he isn't neutral; he's in Israel's pocket as well) and increases The Russian Federation's bargaining position in the Middle East.
That is just the start.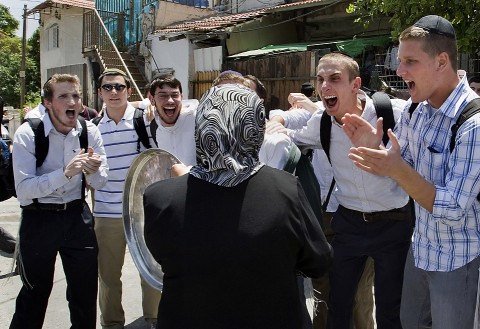 The most fundamental plank of Trump's candidacy was to undo the Iran deal. A move that is good for nobody, but because Israel wants it, a motion which has been key to facilitating Trump's presidency.
The Iran deal had paved the way for well considered, slow, steady liberalization of Iran that would allow other nations linked though the Silk Road to benefit with them through trade; while its undoing will increase fundamentalist Islamic reaction; combined with radicalization and destabilization of its regime, perhaps the resumption of Iran's nuclear program and an increasing risk of world cataclysmic war - world war III.
The announcement of ZOG's further consolidation - Jerusalem recognized as capital of Israel - comes, of course, after Trump and Kushner have armed Saudi to the umpteenth degree and endorsed its consolidating of Zion complicit power aimed in alignment with Israel against Iran.
Kushner Is Leaving Tillerson in the Dark on Middle East Talks.
All because ZOG wants that. And make no mistake, again, the Russian Federation is ZOG as well; it's imperialist, parasitic oil business would be one of the few beneficiaries from a war with Iran.
"Israeli Defense Minister: 'I Prefer ISIS to Iran on Our Borders"
Jewish wars have already cost the lives of so many Americans, Europeans and our allies; not to mention being a waste of our economic and military resource - the military budget has devastated the American economy.
This affront comes with a litany of moves by the Trump administration to consolidate ZOG's grip at the expense of others.
Israel, already the recipient of some 10million dollars a day in foreign aid (according to former President Carter) has only had its aid increased; while Trump's new tax bill cuts taxes for the wealthiest Americans, which would include, of course, disproportionate benefit to the YKW among right wing cohorts. At the same time the bill increases tax on those making less than 75k; and because the bill (naturally) still leaves a tremendous deficit, ZOG takes aim at cutting Social Security and Medicaid - note that White Americans are an older demographic.
Meanwhile: Americans do not pay into Social Security beyond yearly earnings of $127,500. Why not?
The list of horrific ZOG effrontery goes on:
- For Jews, Supporting Trump is a Moral Imperative.
- Donald Trump gives Benjamin Netanyahu everything he wants.
Posted by Kumiko Oumae on Thursday, 16 February 2017.
- Trump and his cyber 'czar' Giuliani want to outsource US cybersecurity. Can you guess where-to?
Posted by Kumiko Oumae on Saturday, 14 January 2017.
- Only The US Remains in Support, Israel's Illegal Settlements Rest on the Alt-Right's Trump
Posted by DanielS on Monday, 26 December 2016.
- Is Donald Trump playing 181 dimensional underwater jenga-chess? (Hint: No.)
Posted by Kumiko Oumae on Monday, 05 December 2016.
- Russian Foreign Ministry Spokeswoman: Trump Won Thanks To 'The Jews'
Posted by DanielS on Monday, 21 November 2016.
- Alt-Right or Alt-Lite? It's worse than you think.
Posted by Kumiko Oumae on Friday, 18 November 2016.
The Alt-Right is a trendy facade that Paul Gottfried placed atop Frank Meyer's paleoconservatism, a rightist fig leaf to mask, control and direct a myriad of right wing reactionaries; to go against any upstart left ethnonationalism that might awaken and respond as the YKW and right wing sell-outs have consolidated power upon the 2008 US real estate bust.
- We Told You So: Trump Panders to Israel - among his pandering at AIPAC, Trump promised that Jerusalem would become the capital of Israel.

The litany of ZOG effrontery goes on, our readers might care to note…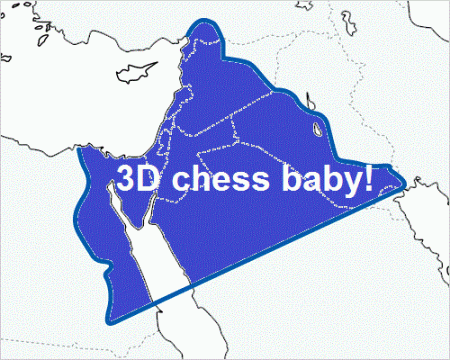 The Greater Israel Project
For one salient matter, The Silk Road runs through Iran, which will increase its liberalization and business power in opposition to Israeli control of the region - its greater Israel project.
This would also hurt Israel's first fall back position and assets in the Russian Federation, as it would lower oil prices and thus effect the primary bargaining chip at their parasitic disposal.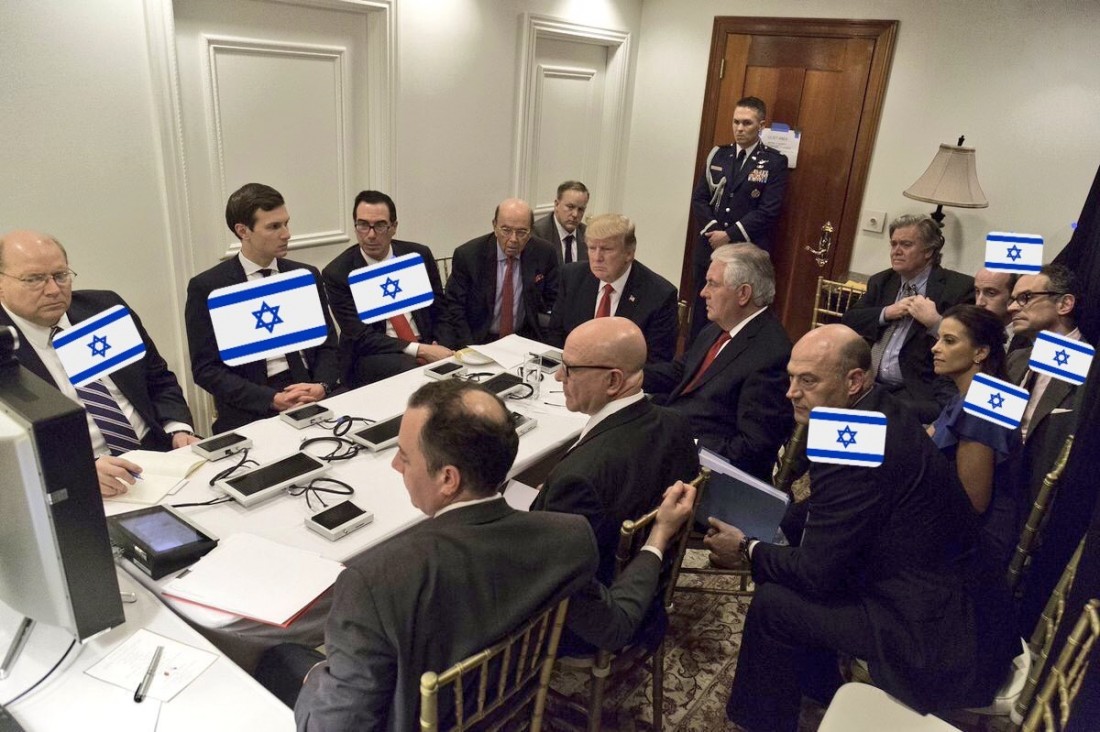 Mossad asset Donald Trump - you may as well put an Israeli flag on him too, as he has rendered the US Presidency fully a Mossad asset now - leading the charge on Israel's behalf, his cabinet filled with additional Israeli assets, it scarcely has to buck the presence of a few goyim: convenient Putin crony, "god willing", Rex Tillerson looking very much out to lunch when not serving in his primary function as oil liaison to the Russian Federation. Reince Priebus is invited to leave and make way for yet another kosher member, to move the Cabinet's make-up nearer to 100% Jewish. Steve Bannon can remain in the background, already as shabbos goy, subservient in a view configured to be conducive to Israeli interests and against its enemies.
Buzzfeed, Steve Bannon: "The Judeo-Christian West versus atheists. The underlying principle is an enlightened form of capitalism, that capitalism really gave us the wherewithal. It kind of organized and built the materials needed to support, whether it's the Soviet Union, England, the United States, and eventually to take back continental Europe and to beat back a barbaric empire in the Far East."
He is no opposition, he represents the Paleocon voice of "restraint", preening the narrative for shabbos goy, providing speed bumps to help the likes of Kushner to realize when he might be going too fast to get the shabbos goyim more fully on board with an Israeli view.
A peaceful day in Clock Town
As of 11 Apr 2017, the train is moving with 32 containers. Assuming that everything goes well, the train should arrive at Yiwu in 18 days.
There is of course a geostrategic element behind each of these developments as well.
As Xinhua wrote about a particular section of the initiative last year:
Xinhua, 'First train from China to Iran stimulates Silk Road revival', 16 Feb 2016 (emphasis added):

[...]

The train, also referred to as Silk Road train, has passed through Kazakhstan and Turkmenistan to Iran, travelling a distance of 10,399 kilometers. [...]

The travel of cargo train from China to Iran is part of a Chinese initiative to revive the ancient Silk Road used by the traders to commute between Europe and East Asia.

Tehran will not be the final destination of these kinds of trains from China, the Iranian deputy minister said, adding that in the future, the train will reach Europe.

This will benefit Iran as the transit course for the cargo trains from the east Asia to Europe, he said.

Chinese ambassador to Iran Pang Sen told Xinhua that as one of the cooperation projects after Chinese President Xi Jinping's state visit to Iran, the cargo train is playing a important role to promote construction of the "Belt and Road" initiative.
And cargo trains reaching Europe is precisely what is happening.
It's very nice.
But there's a problem
The shadow cast over all of these kinds of proceedings, is that there is an ongoing background problem where the Trump administration and the Israelis are constantly trying to disrupt everything for their own reasons which revolve around Zionist strategic imperatives.
The phenomenon of Zionist strategic imperatives—such as the Zionist opposition to the Iran deal, or the Zionist desire to hand Syria over to Al-Qaeda—finding their expression through American foreign policy, is a phenomenon that is a real problem, and it is a problem that will have to be combated with more determination than ever if we are going to secure post-Brexit prosperity for Britain as well as economic growth in Asia.
Our time is limited. The American Zionist problem needs to be fixed before 2060, otherwise it might merge with the next migration problem and then something truly horrible and completely unmanageable will happen.
Do not become despondent. The situation is extremely dangerous, but as long as you understand the problem then it means there is a possibility that you can solve the problem. It is possible to defeat the American Zionist agenda. The tools do exist for accomplishing that, and they have always existed.
You have to believe in your strengths.
Kumiko Oumae works in the defence and security sector in the UK. Her opinions here are entirely her own.

Let's stand with the legitimate government of Syria
The position of Majorityrights.com is that we have always opposed the Alt-Right and we have always opposed the Presidency of Donald J. Trump. We have been harshly rejecting Donald Trump ever since the moment that he threw his hat into the ring during the GOP primaries, because the Trump phenomenon is a viciously Zionist phenomenon which only serves the apparent interests of the United States, Russia, and Israel.
If you are reading this article, you doubtless are already aware of the events that transpired early this morning. The United States has unilaterally conducted an airstrike against a Syrian airbase. There are even rumours right now of a second airstrike being prepared.
What we know so far:
The airstrikes targeted the Shayrat airbase near Homs. The United States has said this is the location from which Syrian forces allegedly launched a sarin nerve gas attack on the rebel-held town of Khan Sheikhun on Tuesday morning.
The Pentagon said 59 Tomahawk cruise missiles were launched from the warships USS Ross and USS Porter in the eastern Mediterranean sea in the early hours of Friday morning. The strike had a 39% hit rate against the airfield.
A Syrian official told the Associated Press that at least seven were killed and nine were wounded in the missile attack. Reuters reported that the Syrian state news agency said the strikes killed nine civilians, including four children, in areas near the targeted airbase.
President Bashar Al-Assad's office said the strike was "foolish and irresponsible" and that the United States has "revealed its short-sightedness and political and military blindness to reality". It said the Syrian government would redouble its efforts against rebel groups after the strike, adding: "the disgraceful act of targeting a sovereign state's airport demonstrates once again that different administrations do not change deeper policies."
This article does not intend to offer any information that is not already in the hands of other media organisations. Rather, I intend to start a conversation on what actions need to be explored by activists from a British perspective, in order to undermine American Zionist aggression in Syria.
International armed conflict
The events that we've seen transpiring this morning have been deeply disturbing. According to the International Committee of the Red Cross (ICRC), the situation in Syria now is officially "an international armed conflict".
"Any military operation by a state on the territory of another without the consent of the other amounts to an international armed conflict," ICRC spokeswoman Iolanda Jaquemet has told Reuters in Geneva. "So according to available information – the US attack on Syrian military infrastructure – the situation amounts to an international armed conflict."
"It's unclear how US air strikes will make civilians safer", Lord Wood of Anfield, chair of the United Nations Association UK has said.
In a blog post, Wood wrote: "Unilateral action without broad international backing through the UN, without a clear strategy for safeguarding civilians, and through military escalation risks further deepening and exacerbating an already protracted and horrific conflict, leaving civilians at greater, not lesser, risk of atrocities."
He added that by circumventing the UN "we reduce both legitimacy and effectiveness, as a course of action that does not have the broad support of regional powers and the international community, channelled through UN systems and processes, can have little chance of success in leading to a more stable Syria."
Whispers in the backchannels
As far as anyone is aware of what backchannel communications have been taking place, the United States warned Russia of the attack before it took place. Additionally, Russia had signalled yesterday evening that it would not be willing to support the government of Syria under all circumstances. In other words, there are some circumstances under which Russia would undermine the interests of the Syrian government. This was an unsurprising admission, given that it was also Russia who opted to send Sergei Lavrov to barter with John Kerry to induce the Syrian government to surrender their chemical weapons deterrent in the first place.
It is interesting that surrendering their chemical weapons deterrent into the hands of Russia, has not made the Syrian government's position safer. Rather, it has increased the incentive for America to push for opportunistic aggression against Syria, under the pretext of seizing the very weapons which Syria has already ceased to be in possession of.
It is also interesting to note that the 'good' relationship between the Trump administration and the Putin administration – which will probably broadly continue despite all the sternly enunciated words that are issuing forth from Russian officials today – has not led to the position of the Syrian government being any safer. In fact, it is precisely because the United States and the Russian Federation have been on good terms since Trump's inauguration, that the probability of what has now transpired, happening, had increased.
A scenario in which the United States and Russia arrive at an agreement in which both countries have their geostrategic interests met, is a scenario in which Russia would probably turn against Bashar Al-Assad. With Trump in office, the chances of such a scenario manifesting are actually increased, because Trump has not until today presented himself as an opponent of Russia on anything, to say the least. The chances of them being able to 'do a deal', is greater. Russia has specific interests in Syria which do not absolutely necessitate the survival of Bashar Al-Assad's government. Hypothetically they could be guaranteed in another way. Vladimir Putin himself signalled this yesterday evening just before the American airstrikes took place, when Vladimir Putin's spokesperson Dmitry Peskov said, "Unconditional support is not possible in this current world."
If the United States were to convincingly guarantee Russia's specific interests on the Syrian territory – access to the warm-water port, a place in the pipeline consortium, a list of friendly future government figures – in some future arrangement mediated by Turkey, Qatar, UAE and Israel, via some backchannel communication, Russia might proceed to 'take a deliberate dive to the mat' diplomatically, and tacitly permit the United States to continue airstrikes against Syria.
People will need to watch for signs of that horrendous scenario continuing to develop.
British diplomacy
One of the central features of British diplomacy and British foreign policy, is 'hypocrisy'. It is not done in a haphazard way, but rather, it is done with method and purpose. It has evolved over the centuries because Britain's stated position on any given issue – particularly when it comes to the issue of geopoliticised alleged 'human rights violations' – is often the opposite of what its governing instiutions have actually resolved to do, or not do.
Kerry Brown, the director of King's College London's Lau China Institute, once wryly referred to this behaviour as "the brilliant complexity of British hypocrisy".
And brilliant is precisely what it is.
Today is no different. Boilerplate 'agreement' messages were offered by Sir Michael Fallon, presumably to stave off the American Communications Operators who would have tried to apply pressure to the British government. Giving them a statement of agreement means that there is nothing for the Americans to snappily quote and criticise in the social media domain. In actual reality, Britain is still bound by the non-intervention vote that was arrived at in parliament in 2013, and thus is not actually in 'agreement' with the United States.
ITV's Paul Brand reports:
ITV News / Paul Brand, 'Syria: Will Britain change tack too?', 07 Apr 2017 (emphasis added):

Downing Street says America's airstrikes against the Syrian regime are an "appropriate response" – but are they a response that Britain will be making itself?

Speaking to me this morning the Defence Secretary Sir Michael Fallon said the US had Britain's full support. But two things were clear: Britain was not asked to participate in the strikes, and Britain does not intend to participate in future.

For the British government, the question remains settled by a vote taken in parliament in 2013, when MPs were asked whether or not the UK should target President Assad's forces. The then Prime Minister, David Cameron, was famously forced into an embarrassing defeat, as Labour swerved in their support and blocked the strikes under the leadership of Ed Miliband.

Many MPs – Conservative and Labour – still feel angry about that decision, believing that it has allowed the slaughter of hundreds of thousands of Syrians. But it is a decision which still stands. This morning the Defence Secretary said he has no plans to put the matter to parliament again.

Instead, the British government still seeks a 'political solution' to the conflict. And it does not appear as if the American President – the head of state who typically exerts the most influence over British foreign policy – is applying any particular pressure on Britain to change tack.

Instead, that pressure comes from the likes of the Liberal Democrats. Not typically a hawkish party, their leader Tim Farron has said "We cannot stand by, we must act." He wants more strikes, not fewer.

But the chances of the Labour leader, Jeremy Corbyn, a lifetime peace activist, ever supporting military action are remote to say the least. He's said the US air strikes only risk escalating the conflict. That means for the government, the numbers probably still don't stack up, killing off the idea of another vote in parliament.

So while America escalates its action – even if the strikes were a one off – Britain remains stuck in stalemate.
That's basically how it is.
Standing against Islamic terror
Keeping British aircraft off the Syrian Arab Army's back and away from its skies entirely, would give the Syrian Arab Army the space that is needed for them to keep fighting against outfits like ISIL, Tahrir Al-Sham, Ahrar Al-Sham, and all of the other Salafist-Jihadist outfits that are operating in Mesopotamia.
Those Islamist outfits are the same reactionary outfits who are constantly seeking ways to send fighters to conduct terrorist attacks across Europe and Asia.
It is better for all of us, that the Islamist reactionaries get killed in Syria at the hands of the Syrian Arab Army, than for them to be constantly free to organise terroristic actions across the world.
Bashar Al-Assad is operating one of the world's great ideological garbage disposal services. It's called the Syrian Arab Army. It's very progressive. The Syrian Arab Army destroys reactionaries and traditionalists, twenty-four hours a day, seven days a week, and it requires no payment for that service. I can't think of a better deal than that.
One of the best ways to stand against Islamism, is to let Bashar Al-Assad do what needs to be done, without intervening against him.
What can you do to keep Britain safely out of this air-war?
Britain is the most consequential and capable military actor in Western Europe. Britain's non-participation in airstrikes, not only would ensure that Britain does not end up actively participating on the wrong side of a conflict that never should have happened, it would also have a dampening effect on America's attempt to form the 'coalition' that Rex Tillerson has been talking about since last night.
The question is, how can you become an active part of keeping British forces out of the air conflict? This is not exactly a difficult task, since it's a case of simply reinforcing the status quo. The balance of forces in parliament simply needs to be maintained as it is, so that the deadlock on the issue is maintained.
This means that people need to write to their MPs, comment on social media, talk to their union leaders, and – for those who have such access, even at the local government level – engage productively in conversations with key people and keep presenting to them all of the real downsides of what intervention in the Syrian conflict could cause.
Make people aware that sentiments have not changed since 2013, and that no one wants to go to Syria to fight the Syrian Arab Army. The British public were interested in fighting against ISIL and against Tahrir Al-Sham. There is something to be strategically gained from that. There is nothing of any enduring value to Britain that can realistically be gained from fighting against the Syrian Arab Army.
It may also be a good idea to generate a list of any MPs and councillors in potentially vulnerable seats. They should be reminded that the British people have long memories, and that if any of them tries to start a parliamentary insurgency against the non-interventionist result that emerged in 2013's vote, they should expect to be tarred on social media as being 'a craven ally of interventionist Trump'. The threat should be formulated in such a way that it makes clear that everything will be done to try to remove those persons from their seats at the next election, if they try to bring this to a vote again. In other words, people need to make appropriate use of the space which liberal-democracy has carved out.
Conclusion
The Royal Air Force and the Royal Navy will not be participating in any airstrikes in Syria.
Let's do what we can to help ensure that it really stays that way.
Kumiko Oumae works in the defence and security sector in the UK. Her opinions here are entirely her own.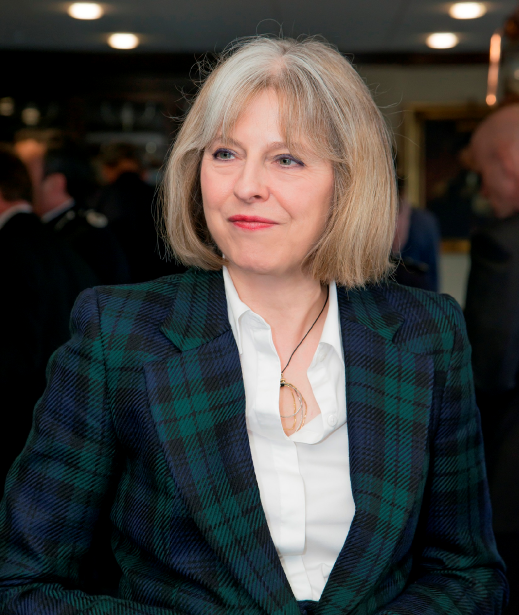 "We all want a country that is fairer so that everyone has the chance to succeed. We all want a nation that is safe and secure for our children and grandchildren. We all want to live in a truly Global Britain that gets out and builds relationships with old friends and new allies around the world." — Rt Hon Theresa May MP
It's happening
Today is really a day of vindication. Both the detractors on the Eurofederalist side, and the detractors on the disruptive Alt-Right 'Big Europe' Russophile side had said that this day would never come and that the United Kingdom would descend into either chaos on the one hand or compromise on the other.
But to their manifest displeasure this day has indeed come.
The United Kingdom has formally given the EU notification that it intends to leave the bloc.
Sir Tim Barrow, UK ambassador to the EU, handed the written letter to European Council president Donald Tusk today.
The moment that the letter was accepted, the notification to leave was triggered.
The UK now has two years to negotiate an agreement with the 27 remaining EU countries over its future relationship with the bloc.
Theresa May told the House of Commons: "This is an historic moment from which there can be no turning back."
She made the announcement as Article 50 was formally invoked when the letter Mrs May had signed was received by EU Council President Donald Tusk. She told MPs in the House of Commons this morning that she believes Britain's "best days lie ahead".
The Prime Minister said she would work for the "best possible deal" for Britain after Article 50 was formally triggered.
She added: "Now is the time for us to come together to be united across this House and across this country."
A statement issued by the European Council said the talks would start by focusing on arrangements for an "orderly withdrawal" from the bloc.
The council, pledged to approach the talks constructively and hoped the UK would be a "close partner" after Brexit.
"We regret that the United Kingdom will leave the European Union, but we are ready for the process that we now will have to follow.
"Our first priority will be to minimise the uncertainty caused by the decision of the United Kingdom for our citizens, businesses and member states."
Who will our key negotiators be?
Over the next two years the United Kingdom and the European Union will attempt to negotiate the details of a potential Brexit deal and shape the possible future of UK-European relations.
The main negotiators for the United Kingdom will be:
David Davis
As the Secretary of State for Exiting the European Union, David Davis is responsible for the work of the Government's Department for Exiting the European Union.
This department is responsible for overseeing negotiations to leave the EU and establishing future relations between the UK and the bloc.
Having been appointed to the role in July 2016, Mr Davis helped get the Article 50 Bill through Parliament, which allowed Theresa May to formally trigger Brexit earlier this month.
The Haltemprice and Howden MP will now play a key role in delivering what Britain wants from negotiations.
He will have to work closely with Parliament and the devolved powers across the UK to ensure the Brexit process is as smooth as possible.
Sir Tim 'Deepstate' Barrow
Sir Tim Barrow is Britain's ambassador to the EU and assumes "overall responsibility" for the UK's departure from the bloc.
He took up the position in January, having replaced Sir Ivan Rogers. Sir Ivan Rogers had been induced to quit after he had committed the cardinal diplomatic sin of publicly criticising what he erroneously viewed as the Government's "muddled thinking" over Brexit.
As head of the UK's permanent representation to the EU, it is now Sir Tim Barrow's role to ensure Britain's policies are explained to EU member states.
Sir Tim Barrow's 30-year political career has included two prior terms serving in Brussels, and he will represent the UK in weekly meetings at the European Council in Belgium.
Today, he arrived in the Belgian capital to deliver Britain's Article 50 letter, signed by Theresa May, to European Council president Donald Tusk.
Sir Tim Barrow is more than prepared for the job that has been assigned to him. Having also been former ambassador to Moscow is something that has given him extensive experience dealing with completely insufferable 1990s-era Adidas tracksuit-wearing swinehounds, and this means that he is prepared for almost anything. Having seen the worst of continental European diplomats already, there is nothing that can now surprise or intimidate him.
It has been said that Sir Tim Barrow "knows everyone and everything" and is very well respected and liked in the Foreign and Commonwealth Office.
Sir Tim Barrow's nickname in the Foreign Office is 'Deepstate', because he is so well embedded in diplomatic circles.
Crucially, he has a very good relationship with Foreign and Commonwealth Secretary Boris Johnson. For those who understand the recent history of the Foreign and Commonwealth Office and the war of all against all that Boris Johnson has been inciting and waging both before and after his own appointment to that office, the fact that Barrow and Johnson are actually friends with each other is a very good sign. It means that there will be actual coordination and joined-up thinking going on.
Oliver Robbins
Oliver Robbins is the Permanent Secretary for the Department for Exiting the European Union and he will work closely with David Davis.
Mr Robbins' prime responsibility will be to support the department in the negotiations to leave the EU and help establish future relations.
In his role, he will help the Government to examine its options for future relations outside the EU, with Europe, and the rest of the world, as well as responsibility for the wider European and Global Issues Secretariat.
Mr Robbins is a seasoned civil servant.
Article 50 letter
These are the key sections of the Prime Minister's letter which seem to warrant the most scrutiny:
Gov.uk, 'Prime Minister's letter to Donald Tusk triggering Article 50', 29 Mar 2017:

As I have announced already, the Government will bring forward legislation that will repeal the Act of Parliament – the European Communities Act 1972 – that gives effect to EU law in our country. This legislation will, wherever practical and appropriate, in effect convert the body of existing European Union law (the "acquis") into UK law. This means there will be certainty for UK citizens and for anybody from the European Union who does business in the United Kingdom. The Government will consult on how we design and implement this legislation, and we will publish a White Paper tomorrow. We also intend to bring forward several other pieces of legislation that address specific issues relating to our departure from the European Union, also with a view to ensuring continuity and certainty, in particular for businesses. We will of course continue to fulfil our responsibilities as a member state while we remain a member of the European Union, and the legislation we propose will not come into effect until we leave.
This is what is called colloquially, 'swallowing the medicine in one gulp'. The acquis communautaire will be repatriated in full into the United Kingdom in one step. After that, it will then be possible for the British parliamentary system to begin to repeal or amend whatever elements of the repatriated acquis communautaire that they feel the need to. It also allows for a smoother exit because the elements of the body of law that do not need to be altered, can be kept in place in the exact way that they are written.
Gov.uk, 'Prime Minister's letter to Donald Tusk triggering Article 50', 29 Mar 2017:

From the start and throughout the discussions, we will negotiate as one United Kingdom, taking due account of the specific interests of every nation and region of the UK as we do so. When it comes to the return of powers back to the United Kingdom, we will consult fully on which powers should reside in Westminster and which should be devolved to Scotland, Wales and Northern Ireland. But it is the expectation of the Government that the outcome of this process will be a significant increase in the decision-making power of each devolved administration.
In that section, Theresa May is signalling that she intends to move the United Kingdom toward a more federal structure. This is particularly for maintaining stability, as it is known that there are both internal and external pressures that will be brought to bear to try to break up the United Kingdom in this time of both opportunity and vulnerability.
To avert that possibility, offering greater federalism to the four nations of the United Kingdom will enable the central government to neutralise the soft middle in Scotland and in Northern Ireland.
It also supplies a black-and-white text counter argument which can be waved in the face of outside news organisations, for example RT, who have since 2014 been trying to promote Scottish independence in the hopes that they can weaken London. Scottish independence is something that will never be allowed to succeed.
Gov.uk, 'Prime Minister's letter to Donald Tusk triggering Article 50', 29 Mar 2017:

The United Kingdom wants to agree with the European Union a deep and special partnership that takes in both economic and security cooperation. To achieve this, we believe it is necessary to agree the terms of our future partnership alongside those of our withdrawal from the EU. If, however, we leave the European Union without an agreement the default position is that we would have to trade on World Trade Organisation terms. In security terms a failure to reach agreement would mean our cooperation in the fight against crime and terrorism would be weakened. In this kind of scenario, both the United Kingdom and the European Union would of course cope with the change, but it is not the outcome that either side should seek.
This is a key difference between her strategy and the strategy that had previously been taken by David Cameron.
Cameron had made the crucial mistake of signalling that he wanted some kind of deal no matter what, and this emboldened the continental European negotiators on the other side of the table.
Theresa May is making no such mistake. Her statement plays game theory correctly. Theresa May is signalling here that while she would not want to leave the negotiations without a deal, she is actually willing to do so.
In fact, this, coupled with the last few months of 'hard Brexit' media coverage and her statements to the media which reinforced this, place her in a perfect position. The fact that very little is publicly known about what goes on in the inner space of her thoughts also makes it more difficult for continental European negotiators to know how to approach her. She is 'difficult', as all students of Geography are, and that is a good thing.
Gov.uk, 'Prime Minister's letter to Donald Tusk triggering Article 50', 29 Mar 2017:

Since I became Prime Minister of the United Kingdom I have listened carefully to you, to my fellow EU Heads of Government and the Presidents of the European Commission and Parliament. That is why the United Kingdom does not seek membership of the single market: we understand and respect your position that the four freedoms of the single market are indivisible and there can be no "cherry picking".
The United Kingdom is maintaining that it will not seek membership of the European single market, because to do so would be to accept 'freedom of movement', which the precise thing that Brexit is being initated to escape from.
Gov.uk, 'Prime Minister's letter to Donald Tusk triggering Article 50', 29 Mar 2017:

Investors, businesses and citizens in both the UK and across the remaining 27 member states – and those from third countries around the world – want to be able to plan. In order to avoid any cliff-edge as we move from our current relationship to our future partnership, people and businesses in both the UK and the EU would benefit from implementation periods to adjust in a smooth and orderly way to new arrangements. It would help both sides to minimise unnecessary disruption if we agree this principle early in the process.
The mention of 'third countries around the world' appears in the letter, and is a reference to what Theresa May called 'the fastest growing export markets', in her House of Commons statement.
House of Commons statement
The most salient elements of Theresa May's House of Commons statement I would submit are the following:
Gov.uk, 'Prime Minister's Commons statement on triggering Article 50', 29 Mar 2017:

Because European leaders have said many times that we cannot 'cherry pick' and remain members of the single market without accepting the 4 freedoms that are indivisible. We respect that position. And as accepting those freedoms is incompatible with the democratically expressed will of the British people, we will no longer be members of the single market.

We are going to make sure that we can strike trade agreements with countries from outside the European Union too. Because important though our trade with the EU is and will remain, it is clear that the UK needs to increase significantly its trade with the fastest growing export markets in the world.
The 'fastest growing export markets in the world' are ASEAN+3 and SAARC in Asia, and the Pacific Alliance in Central and South America.
Gov.uk, 'Prime Minister's Commons statement on triggering Article 50', 29 Mar 2017:

At a time when the growth of global trade is slowing and there are signs that protectionist instincts are on the rise in many parts of the world, Europe has a responsibility to stand up for free trade in the interests of all our citizens.

With Europe's security more fragile today than at any time since the end of the Cold War, weakening our cooperation and failing to stand up for European values would be a costly mistake.
This is a prelude of things to come. It means that what Theresa May is doing is flipping the script on the continental Europeans. Any hesitancy on their part to reach agreement during the economic element of the negotiations will be cast by the United Kingdom as "the European Union backsliding and regressing into protectionism." It's a good way to approach it, and it will be infuriating to the continental Europeans. Extra infuriation can be added by comparing the continental Europeans unfavourably to any of the non-European countries which the United Kingdom will also be trying to negotiate trade deals with.
That kind of talking point would take the form of "This other random country here is so eager to uphold the liberal free trade order which has prevailed since the mid-1970s, why aren't you as agreeable as they are? Just do what we want you to do!"
Gov.uk, 'Prime Minister's Commons statement on triggering Article 50', 29 Mar 2017:

We all want to see a Britain that is stronger than it is today. We all want a country that is fairer so that everyone has the chance to succeed. We all want a nation that is safe and secure for our children and grandchildren. We all want to live in a truly Global Britain that gets out and builds relationships with old friends and new allies around the world.

These are the ambitions of this government's Plan for Britain. Ambitions that unite us, so that we are no longer defined by the vote we cast, but by our determination to make a success of the result.

We are one great union of people and nations with a proud history and a bright future. And now that the decision to leave has been made – and the process is underway – it is time to come together. For this great national moment needs a great national effort. An effort to shape a stronger future for Britain.

So let us do so together. Let us come together and work together. Let us together choose to believe in Britain with optimism and hope. For if we do, we can make the most of the opportunities ahead. We can together make a success of this moment. And we can together build a stronger, fairer, better Britain – a Britain our children and grandchildren are proud to call home.

I commend this statement to the House.
We've all been waiting for this moment for so long. Theresa May has always been by our side.
She'll make it come true, like she always does.
Kumiko Oumae works in the defence and security sector in the UK. Her opinions here are entirely her own.