You are entering the Twilight Zone of a Blackpool Carnival.
You realize that part of its nightmare is that you could go on indefinitely with this metaphor. There is too much to say -
Its right-wing organizers, their Jewish cohorts behind the scenes and the workers who attend want to maintain the clichés and stereotypes that they have placed as wooden-ducks on the shooting gallery conveyor belts. The Right and Jewish interests want the public to fire at these carefully crafted targets in ostensible justification of their position, which at the same time directs heat away from them and misdirects their potential antagonists. The workers want to maintain these received clichés and stereotypes also because these targets have been carefully crafted to flatter their self esteem and make them feel like sophisticated people for picking them off…
..."Diversity," Blam! ... "Multiculturalism," Blam! ..."The Left," Blam! ..."Social Justice Warriors," Blam! ..."Equality," Blam!
The workers further value the cliche and stereotype duck targets as they are rewarded for shooting at them according to kind and gradient of difficulty. Starting with easier targets, they may win a pink clad Lauren Southern Doll for a girlfriend and applause instigated for that from the right wing barkers. Moving on in difficulty, perhaps a Carnival Master Barker Richard Spencer bobble-head; better still, a large stuffed animal with Carnival Patron William Regnery's name emblazoned upon it; perhaps a book from his catalogue or a subscription to National Review. The prizes get better with each passing duck ....here they come…..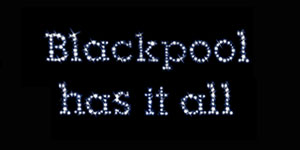 .."Racist" Blam! You fire, "A code world for anti-White!" You're down with the White GenNOcide Project. And now Regnery and Spencer take note, you are in line to try for bigger rewards, perhaps celebrity or even an alt-right podcast!
A podcast especially if you hit the next duck….
"Anti-Semite" Blam! You fire, "Jews are behind many conspiracies, but seem pretty White to me and some of my best friends are Jews; fine paleocons who promote Judeo-Christianity."
Well done! You can be a regular part of the carnival operation now. A column and regular speaking engagements at conferences and in podcasts with fellow alt-righters is in order having hit that duck. (((The White GeNocide Project))) loves you.
..."Nazi" Blam! You fire, "We were on the wrong side in WWII." Spencer and Regnery quietly take you aside to a private room, noting your talent as a maverick and Germanophile, with the nerve to take on hard targets, they will tell you, "look, we understand, but you have to cool it for now, most people won't understand." Regnery introduces you to his Jewish friends, Paul Gottriend and Gilad Atzmon, who are also sympathetic to Germany and it's over-zealous persecution. Where not so easily placated by their paleoconservative and liberal alternative respectively, they speed up the ducks and make the targets harder ....next ...
...."Holocaust," Blam! You answer, "Never happened." Special note is taken of your potential for stellar initiative. Your talent observed such that you may be taken upstairs and introduced to Horus the Avenger and Dr. Duke; who also tell you, "we understand, but cool it, most others just won't understand"; nevertheless their ilk can show you how to be a true right wing sociopath, how to run your own franchise dealership, shooting gallery, whatever - you are the Schmittian exception now; you might even sell-out your people in ultimate complicitness with the very Jews that you decry daily.
- They point to TRS, champion dealership now. See? Even if you are Jewish, no problem, you can go crypto ...at Alt-Right too. You can also be a semi-open or fully open Jew at Alternative Right, at Stark Radio, throughout the Alt Lite*. Be a celebrity in the Alt Right!

Now, this metaphor of the Blackpool duck shooting gallery may not be appreciated in the sense that it is the kind of metaphor that you'd hear from creepy Red Leftists mocking ordinary people having good-natured, even if low-brow fun.
But the point of going through this metaphor is to illustrate that there is both pressure and reinforcement from a large cultural milieu to be faithful in representation of most of the clichéd and stereotyped ducks offered up as opposition by the alt-right (which is purported guardian of White interests) and encouraged, in fact, usually coined as such by the YKW.