Majorityrights Central > Category: Liberalism & the Left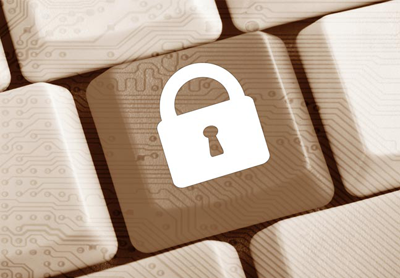 Stop giving up your personal information to these people.
Angela Merkel and her government full of rabid liberals, have decided that they'd like to raise the pitch and tempo of their agenda of increasing mass migration, to the next level. Now they want to actively data-mine Facebook so that they can track you down if you disagree with the mass migration plan.
Germany is probably one of the worst places in Europe to live, if you care about ethnic genetic interests in any sense of the term.
Merkel has found a perfect partner in crime in Zuckerberg, since Zuckerberg's politics are almost exactly identical to Merkel's.
Quite seriously. And it shouldn't be surprising.
There is an amicable relationship between Facebook and German liberalism.
See here:
City AM - Business with Personality, 'EU refugee crisis: Facebook to cooperate with Germany to clamp down on racist and anti-refugee hate speech', 15 Sep 2015:

Facebook has promised to help the German government tackle a wave of online hate speech in the wake of the ongoing refugee crisis, responding to criticism that it's failed to do its part.

The social network has come under fire for being too slow in removing xenophobic content from its platform, even when reported, as German justice minister Heiko Maas wrote in a letter to the company:

"Facebook users are, in particular, complaining increasingly that your company is not effectively stopping racist 'posts' and comments despite their pointing out concrete examples."

The company now promises to do better. To that end, it'll be working together with Germany's ministry of defence and internet service providers in the country to create a new hate speech task force, according to reports in the Wall Street Journal.

There won't be any changes in policy on what types of content are forbidden, rather, Facebook simply promises to become better at dealing with illegal content more efficiently, as Heiko Maas said to the newspaper:

"The idea is to better identify content that is against the law and remove it faster from the web."

Germany expects to see some 800,000 refugees apply for asylum this year, as the country's asylum system outstrips all other European countries by far. But alongside solidarity movements like #refugeeswelcome, this has also brought on a backlash of xenophobia.
This is not unprecedented, given that Facebook has always had a very disdainful view of its users.
Recall from back in 2010:
Business Insider, 'Well, These New Zuckerberg IMs Won't Help Facebook's Privacy Problems', 14 May 2010:

Facebook CEO Mark Zuckerberg and his company are suddenly facing a big new round of scrutiny and criticism about their cavalier attitude toward user privacy. An early instant messenger exchange Mark had with a college friend won't help put these concerns to rest.

According to SAI sources, the following exchange is between a 19-year-old Mark Zuckerberg and a friend shortly after Mark launched The Facebook in his dorm room:

Zuck: Yeah so if you ever need info about anyone at Harvard

Zuck: Just ask.

Zuck: I have over 4,000 emails, pictures, addresses, SNS

[Redacted Friend's Name]: What? How'd you manage that one?

Zuck: People just submitted it.

Zuck: I don't know why.

Zuck: They "trust me"

Zuck: Dumb fucks.

Brutal.

[...]
I don't know how many times I've had to tell people this, but if you give your personal information to Facebook, you are basically out of your mind. If you give your personal information to Facebook while making posts on Facebook that German liberals do not like, then you are even more out of your mind.
People need to stop giving personally indentifiable information to Facebook. Just stop giving it to them.
I present this article for the purpose of driving that point home to anyone who is still having doubts about this. Just stop giving it to them.
While I have made comments in this regard in the past, I have been meaning to make a post about this for a long time. Now is as appropriate a time as ever to forefront a critical position toward labor.
In The United States, Labor Day 2015 falls on Monday, September 7th
.................
People may think that as an advocate of a new position that I am calling "The White Left" that I am enormously sympathetic to White labor and that we are ready to hear detailed, practical, step by step, concrete advice, facts and figures as to what White labor ought to do.

On the contrary, I believe White labor are some of the biggest fools that there are, particularly where they do what they do best - dutifully putting their nose to the grindstone to make society run amenably for all. They keep the gears of this neo-liberal ship running smoothly and grinding away at our White EGI. Their labor is basically contributing to a system aimed at their destruction and if they had any sense they would try to find a way out. In effect, they should go on strike.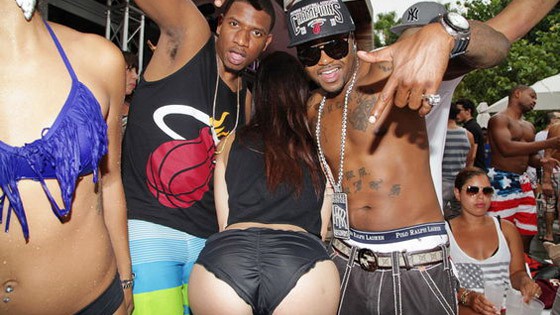 Last years' Labor Day party in Miami, displaying what has become an appropriate image for the state of labor.

You say that you have a family to pay for? You are doing me a favor? I think not.
And if you are contributing to this society, are you even doing your kids a favor?
There are those who maintain that they must participate and work in a way that serves the system in order to take care of their White family and of course that may be true. But it would be tragic if they do not begin to build bridges with other Whites (and select non-White nativist nationalists) toward a unionization of EGI and White economic sovereignty, since the life boat they have put their family on by participating in the system is taking them to drift further and further out into the ocean of non-Whites. They are merely providing their children a superficially comfortable situation within what are destined to be increasingly horrible circumstances - and that comfortable buffer can be taken away in an instant without unionized rules for them to coordinate in defense against neo-liberalism and its Red Left, PC enforcement wing.
Still, so long as the unionization of Whites continues to be demonized by White Nationalists, as they insist on confusing "The White Left" with "The Red Left", as they insist on associating "Third Positionism" with objectivist confusion and right wing crap, such as a religions which do not recognize EGI and concerns for this world as important, we are obviously not ready for a strike. No, don't worry, I am not calling for you to walk away from your salary, for that would mean that we are ready for war of maneuver, ready to take over the system which we all agree is working against our EGI.
We are nowhere near ready for that, as the right wing or the right wing elements of third positionism continually confuse, disorganize and frighten away the popular support necessary for a war of position (conceptual organization, territorial and strategic position) as precursive to support a war of maneuver (taking over government).
In trying to organize a war of position thus, we must first render a theoretical sketch rather than get lost prematurely in the practical and concrete. We are talking metapolitcs: White workers of the world conceptually uniting with the aim of political separatism and sovereignty.
WN still insist upon either identifying as reactionaries, as "the right" or as being "beyond left and right" and as long as third postionism equates to confusion as such, obstructs organized unionizations of our people, and rather merges with counter-productive or downright destructive right-wing perfidy, then we are at the stage of having to stake-out a war of position. Unless we are coordinated there can be no war of maneuver for Whites to take control of our nations and see to our people's interests.
Almost all sites and programs associated with White interests are still determined to argue that "the left" is the enemy or that the term has no utility. I am suspicious of their motives or of the motives of those from whom they gain support and guidance.

The most recent example is Matt Forney, who tried once again to put this needless confusion across. His latest gambit on behalf of his Jewish and neo-liberal masters occurred when talking to Robert Stark.
Matt Forney pushes the counterproductive, Jew prompted line now as something that we need in particular as men - as men we need to move beyond right and left, while favoring the right on balance.
Sure, Matt, we don't want to do anything like unionize in our interests as White men. That would be an awfully fearful thing in the eyes of your Jew masters and your liberal White woman friends. We are "betas" because we don't want their sloppy seconds or is it sloppy one hundred and 22nds? But who is desperate? We are not real men because we advocate a White left (which, as we define it, might look quite a bit like and have quite a bit in common with third positionism) but you are a real man?
We do have bigger fish to fry than poor Matt, who boasts about how he went around screwing and dumping Filipino girls (an appropriate place to aim his revenge?), and so we will leave him to the confused world that he would induce White men into, on behalf of his Jewish masters, supposedly moving beyond right and left - that is to say, beyond the call for White unionization and syndicalism.
To articulate a clear war of position, to where we, as White men, have intrinsic value as designated by union membership, for the first time ever, our inherent social capital recognized, innocent until proven guilty, now that would be a fearful thing indeed to his Jewish and neo-liberal masters.
Can you imagine? People would actually have to treat us and our EGI fairly?
That would be an awfully fearful thing to his Jewish masters and to the objectivists sell-outs, the White sluts who wish to block our war of position, maintain the neo-liberal anarchy and atomization among White men until there is no chance of us seizing power by maneuver…
Keep reading…
This is being re-posted for a few reasons.
In the years since it was first posted there has yet to be any argument to refute its value to organizing the perspective of interests in whole and fundamental parts for those who care about European peoples. Though its further detail and application would provide benefit, it has not yet gained the currency it should have among WN, who mostly continue to argue that they are "of the right wing", against "The Left" or "neither left nor right", thereby foregoing organization in their power, and reacting as our enemies would have it.
The White left thesis may not have gained currency for another reason - it had a very short time (about 4 hours) as a leading article when first republished at Majority Rights before J. Richards posted a sensationalistict, highly conspiratorial and tabloidesque story, with ridiculous imagery leaping forth (the photoshopped arms on this man seem to parody the image just below on the White Left article) - distracting from the careful discussion that the White Left thesis deserves.
Next, for this essay to be understood properly, it needs the context of being published alongside the Kant essay (his moral system as coherence, accountability, agency and warrant). In fact, for the purpose of the Kant essay to be understood, it also needs this juxtaposition; but while important, it is a primary step at this point to the highly relevant arguments which the White Left essay makes. So as not to not distract from these more relevant concerns thus, I place the Kant essay secondly and under the fold, only advising that philosophically, theoretically, it is antecedent for a proper understanding of the history of European philosophical requirements. Finally, republication will provide occasion to shore-up minor errors that should not be passed-on as these essays are a worthwhile resource.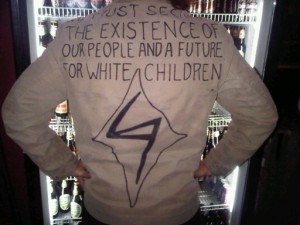 Leftism as a Code Word (Part 1):
When our advocates call our enemies The Left, they are making a crucial mistake: obfuscating our two greatest problems and the means of solution at the same time.
In an interview with Dr. Sunic, Professor MacDonald says, "these neocons, their only interest is Israel. [Otherwise] they tend to be on the Left [?]. They still are on the Left [?] when it comes to immigration. All these things are just really leftist." [?]
Dr. Norman Lowell says that "the Left" [?] has shipped industry and with it, jobs, to China.
In his article Women on the Left, Alex Kurtagic discusses some of the same subject matter that I had dealt with in a previous article, and to which I have given some consideration over the years – among that, sorting out different kinds of feminists in relation to White interests. In concluding that these "leftists" [?] have nothing to offer women, he places feminists in the same category: de Beauvoir, who did indeed fashion herself a leftist of sorts (taking women as her advocacy group, and Marxism as her guide), but was not Jewish; and Friedan, who was Jewish, but more liberal in what she promoted than leftist.
In an interview for Alternative Right, Kurtagic goes on attacking "the leeeft, the leeeft, the leeeeft," and I cringe, not for the reasons that he may think; i.e, he may think that I am lamenting an attack on a centralized economy, or open borders multiculturalism, PC "enrichment". Maybe he would think that I am waxing nostalgic for the Soviet Union where he and Sunic had the misfortune to grow up, or that I want to take away private property? Maybe he thinks I am cringing because I want to jealously limit his horizons, tell him what kind of art and architecture that he can have? Maybe he thinks I want everybody to be equal or treated equally? No, I am cringing because another perfect Jewish trick is being promoted to the detriment of White people.
These counterproductive ambiguities are circulating among our best advocates – hence the need of clarification and definition emerges salient. It is not about competing with them and showing them up; it is about getting the framework of our advocacy correct.
Naming the Jew can be risky business indeed and that assuredly accounts for why White advocates have used code words: e.g., liberals, non-Christians, leftists, etc. I submit that if one is in a situation where it is too dangerous to name the Jew, then liberal – at least in terms of its fundamental meaning, viz., openness to other groups of people – is the better code word as it also encompasses those problems of ours that are truly not of Jewish making but of our own. And that the Left is the worst code word. That is the subject of this thesis, for reasons that I will elaborate shortly. Agreed, the charge of liberalism is problematic, with a decided image problem, it has one appearing stodgy and logically entailing ground yielding conservatism in response; thus, another term should be supplied – but not the Left.
When one does have to confront the Jewish question more directly, but is in danger, not free to speak in just any way, one of the best strategies for defending against charges of anti-semitism should be to distinguish between "virulent" and "relatively benign" Jews in accordance with Faussette and Bowery's theory regarding the cycle of Jewish virulence. Jews, long a people without a nation (beginning with Babylonian captivity and for nearly 2,000 years after that), developed an uncaring, parasitic relation to their host nations, particularly among the elites of their vested interest. After a period of consolidating the wealth of a nation to themselves, the most 'virulent' ones escape over the border for a new host country to exploit, while the relatively 'benign', situated and accountable ones are subject to the wrath of the host nation's people who realize belatedly, "'the Jews' did this to us!" This perpetuates the cycle as the virulent elite bribe their way into a new country, gain farther sympathy, critical absolution and pseudo-justification for their exploits as they point to what 'they do to us': the Holocaust, the Inquisition, the pogroms, the Roman occupation.
With this distinction however, we should be able to mitigate the charge of anti-semitism, noting that our large grievance is with the virulent elite (as well as with White traitors, especially those in influential positions) not with those Jews normal, situated and accountable to a local culture. Nevertheless, as anybody who has experience will tell you, the pattern of antagonism and indifference to European interests exists not only among Jewish elitists, but in them as a whole. Thus, we need to discriminate against them and separate from them as an entire group, even if some are worse than others and should be looked upon as more criminally liable.
. . .
As with most normal White people, liking my people and myself, I spent most of my life saying that I was neither Left nor Right, if those terms emerged as an issue.
For good reason: as with all normal White people, I'd been repulsed, had a very strong aversion to identifying as leftist. I saw rabid Jewish advocates of non-Whites along with anti-White Whites and heard them called "THE Left" all my life. Yet, I looked at what was being called "the Right", and I could not quite do that either – it meant that one would be an ignorant hole by definition. I use this vulgarism deliberately to demonstrate that you can indeed, define a term through the pattern of its use in common parlance. Note that a person will be called a hole when they harm others when they do not have to; or, when they let people harm them when they do not have to. That's characteristic of the Right for a reason – they're not accountable; they wish to believe in their sheer, objective innocence and not accountable to an encompassing, but delimited "we", as such.
However, with our struggle's growing recognition of the disregard of our people in more difficult circumstances, middle, working class and more, their increasing awareness having shown in the Wall Street protests; moving to understanding of the consequences of corporate plutocracy's quest for cheap labor; its transgression of borders; its relation to the military industrial complex - growing recognition that this is not in our interest as Whites – our need to not identify as rightists becomes acute.
At the same time, with the population explosion threatening to overwhelm our demographic and our environment, it is also of acute importance to not identify with the phony "Left" either, which is really just more catastrophic liberalism, if you look at it. That understood, I have come to the realization that saying one is neither Left nor Right is an inarticulate halfway point to extricating oneself from promulgated Jewish definition of the terms. That once one sorts out Jewish perversion and corruption of the terms, that the Left is the best way for us to identify as White advocates.
When our advocates call our enemies "the Left" they are making a crucial mistake: obfuscating our two greatest problems and the means of solution at the same time.
Our advocates are obfuscating the agency of Jewish machinations hiding behind a twisted definition of "the Left." The Left has the moral high ground and the label, Left, has the appearance of that moral high ground because it is supposed to be socially accountable, even if it is a misnomer: which it is, in Jewish application of the term – leftist classification indeed, for Jews, non-Whites, and anti-White Whites, but prescribing obsequious, cataclysmic liberalism for Whites. With that, they are obfuscating the motive of Jews to define us as Rightists and their motivation to drive us there when we react to this misnamed liberal prescription.
At the same time, our advocates are obfuscating our other large problem – our wish for the "innocence" of objectivism or the appearance thereof, the pretense of such objectivism in order to avoid accountability – that is Rightism.
While Jews will use this argument too, that they are simply better, meritorious, when it serves their interests, Jewish political planners and academics generally want to maneuver us into a rightist position because it leaves us naive, organizationally weak, amoral, and unaccountable to our own as a relational class of people. White traitors also want us to be rightists so that they can avoid accountability.
Finally, in calling "the Left" our enemy, our advocates obfuscate the means of solution by creating an aversion to what we need – a social classification of ourselves as a people, a full class of people. The Left is always about social classification if you sort out abuse of the term.
Understood how the term is deployed when clear, "The Left" is a function of systemic classification, designating a group of people the interests of whom are to be looked after as a class – protecting against outsiders, e.g. "scab" union busters and plutocratic exploitation of labor. We classify ourselves as Whites for highly analogous reasons: to protect ourselves from opportunistic outsiders and from elitist exploitation and indifference.
If our philosophy is correct, as White advocates, we are leftists - that is because we are advocating a people, not objective facts. We are not simply describing facts, independent of interactive involvement and consequences. We are, if we are good White advocates, saying, "if a tree falls in the woods and there are no White people left to hear it, to talk about it, at least, it may make a noise, but may as well not for all it matters." We are taking a people-centric perspective and a White-people-centric position, specifically. We are acknowledging that nothing exists outside of interaction and how facts count must be negotiated between people. As mammals, caring about closer personal relationships, as we do, we most crucially care about White people.
In fact, the moment we refer to ourselves as Whites, or indigenous Europeans – when we refer to ourselves as a people - we are classifying, we are parceling a relative classification of ourselves socially and that is the reality. Whereas the Right, inasmuch as it pursues objectivism independent of interaction, social interaction, and a negotiation of how things count, is always something of an illusion.
If Kevin MacDonald looks at two DNA strands and says, this one is Jewish and this one is White, he must address at least one colleague with this information, in seeking agreement. In some cases, data will be agreed upon by nearly 100% of people and that will generally be called, "objective." A few may disagree, but they will be considered crazy. Nevertheless, the data, the observation and how it counts, occurs in social interaction (or it may as well not occur at all).
Moreover, to identify who we are as a full social class would give us the moral high ground and powerful organizational function at once. Whereas, when we are made averse to the term Leftism, we are obstructed from accountability to the relative classification of ourselves and others as a people – a classification that takes into account processes, all stages of development (within the lifetime) and evolution (beyond the lifetime); a classification that makes an important difference as it takes into account and respects our paradigmatic differences, differences that make a difference from other groups; our qualitative form and function, systemic pattern, its ecological disbursement, niche differences, logics of meaning and action understood as vastly different from non-Whites; that can make us more cooperative among ourselves and less conflicting with non-Whites when practicality is the better part of valor.
The White Class: viz., persons of native European descent, with interests relative to its class as such, would entail two-way accountability straight away, from those on top and from those in developmental, marginalized stages; i.e., to our relative, relational interests, irrespective of whether White traitors and non-Whites, those outside the White Class, are more or less "objectively" capable. Non-Whites might be allies, but they are not in the class. White traitors are traitors, their abilities only making them more offensive. The White Class, The Indigenous European Class (with its subcategories, yes), would define who we are and to whom we are largely accountable
Coming back to our first big problem in calling "them" the "Left." ...
When our advocates attribute Leftism to our enemies, they are not addressing the agentive Jewish machinations against our people, but rather attributing the problem to an ideology or less, a devil word, the "Left." This obfuscates the fact that Jews are classifying themselves and looking after their own interests, hiding their own agency in promoting hyperbolic liberal ideas and antagonism to Whites – promoting those outside or antagonistic to the White Class as "marginals" come to "enrich" us. Jewish agency is hidden behind the attribution of "the Left" – whether the agency behind economic Marxism or the cultural Marxism of PC.
Our second big problem obfuscated by calling our enemies, 'the Left.' Our wish for the "innocence" of objectivism or the appearance thereof, the pretense of such objectivism in order to avoid accountability.
Whether of religious speculation which seeks to establish its pure innocence, a clique of scientistic elitists who seek to establish the pure objective warrant of their discoveries, or the pure might-makes-right of the quasi-individual and the corporate "individual" of U.S. law, the Right is characterizable as a quest for objectivism which would make quick work of accountability – through a naïve wish to be innocent through objectivism or worse, through a cynical wish to avoid accountability through a pretense of objectivism.
The White Leftist perspective would not begrudge persons who do some things better their due, their difference, so long as they are accountable to the relative interests of the class; however, people tend to want to believe their success is more a result of their sheer independence than it actually is – the Right is pseudo objectivist, faithfully, slavishly leaving nature to its own devices – "we are caused", pseudo detached from the social, anti-social, therefore unaccountable and inhumane as such – "that's just the way it is", according to nature. Failing that, the Right can and will often seek to evade account in the elusive and insensible speculation of religion.
"Natural rights", "human rights" or "social classification", what is the difference that can make a difference for us at this point? I would argue assertion of social classification. John Law is distinguishing our relative difference as a people but places it in the background to a distinction of "natural rights" as an expression overwhelmingly distinct from other peoples and a singular expression of Europeanness - apparently forever lost if we set it aside as a priority at certain times in the life span, in our system and in our history? I would argue that rights are one product of our social expression which will be lost if we do not, as de Benoist would advise, learn to prioritize the social from whence individualism derives. It's a White Left thing.

..
John Law's erudition is in evidence in distinguishing "natural rights" vs "human rights" in European history.
He argues that de Benoist is making a mistake in bundling "human rights" with "natural rights." That he is throwing out the latter along with the former in his criticism of human rights.
In effect, I would say that de Benoist is arguing that "Human rights" are a Cartesian, universalist derivation of rights which are to be done away with as both destructive to the very grounds of what individualism there is to be had and at the same time done away with as a naively adopted, neo-liberal, universalist imposition aimed to break down market barriers to, and differences from, the rest of the world.
Law's point is, in effect, that in not distinguishing the universal and Cartesian "human rights" from its forerunner, the telos of "natural rights" as a telos relative only to European cultures, that de Benoist is also discarding the distinct and inherent civic rights as natural rights born of Europeans and meant solely as a means to express and maintain our particular European character, civility and liberty. These civil liberties are an epiphenomenon that are both a unique prerogative in expression of our relative kind and a crucial means to maintain our peoples.
It appears to me that de Benoist's emphasis in criticizing individualism is more correct at this point. De Benoist may not be so much mistaken at this point in not distinguishing the kind of rights as in not emphasizing relativizing social grounds in firm contrast to other peoples and support as such that dynamic classification of bio-racial systems provide.
Law, on the other hand, is jumping the gun a bit in presuming our relative distinction in the telos of natural rights. I can't speak for de Benoist but of course I have acknowledged the importance of something like that protection of rights and individual liberties within the relative and bounded classification of European peoples, but I would favor a new way of devising them which would suffice for post modern performance requirements (e.g., warrant, accountability, coherence, agency, obligation, legitimacy, prohibition), since the telos of natural rights are likely to prove a partly obsolete relic of a more "stable" order and perhaps on a slippery slope to the Cartesian universality of human rights that came of them.
In either case, returning to the rights structures of bygone epochs is not our priority. Far from it, and in that respect, de Benoist is not wrong to be strongly critical of individual rights as a key agent in leaving us susceptible to destruction.
Neither again is Law wrong in emphasizing that something like rights are necessary to Europeans.
But until such time as we have overcome the Cartesian de-legitimization of social classification and Jewish exploitation of that de-legitimization, particularly in regard to White peoples' ability to discriminate for that prohibition, individual rights are better treated as a subset and permutation of positive attributes that the class (whole social groups of European peoples) would birth were it not in jeopardy - rights would be an epiphenomenon and not the sole distinguishing characteristic and means of our salvation - indeed, preoccupation with abstract premises as such can be a hindrance at this point, particularly if belabored where no "rights" grievances are, or indeed, can be raised. Rights treated as a shining beacon of European virtue (even in teleological form) would tend to run stiffly roughshod over the radically social source of our distinct character, our interdependence as a social group, and the performance requirements of our post modern condition, which require the assertion of our classification as relatively distinct from the rest of the world - a crucial social classificatory distinction that makes a difference.
In the last part of Eugène Montsalvat's review of de Benoist, he is shown to give organizational advice, including moving beyond left and right with observations as to where they both went wrong.
I don't agree with how he is describing the left, and it is a good occasion to sort that out.
However, I am in significant agreement with the tenor - that capitalism is among our major problems.
With that, he confirms a suggestion from Kumiko to me, that I've already accepted. I would take to heart that in promoting the White Left platform that I have not emphasized enough the fact that there would be unions amidst the union that is the racial/national union. I have done that but not enough.
Because I have been so focused on the re-legitimization of racial classification and the unification of people as one class, Kumiko alerts me to the fact that I would be accused of disingenuously wallpapering over bona fide working class concerns for not recognizing their distinct situation.
She advises talking more in terms of syndicalism, and I can see where her advice in that regard, and as it turns out, also de Benoist's advice in that regard is correct.
My way of handling these differences could use that boost, though I have not exactly been remiss in that. In criticizing the insufficiently descriptive and ultimately dangerous paradigm of "equality / inequality", I have consistently spoken in terms of qualitative differences within the White Class (and in relation to non-White groups). As opposed to "equality/inequality" and its false comparisons, I have tended to focus on niches, their paradigmatic incommensurability, qualitative symbiosis and the management of differences in respect of difference as opposed to inequality. Nevertheless, forms of syndicalism should correspond with systemic regulation of these differences.
Counter-currents Publishing, 'Alain de Benoist's On the Brink of the Abyss', Eugène Montsalvat wrote:
Against this increasingly dismal situation Alain de Benoist writes of the possibility of a resistance, that will usher in a transformation of the system. He endorses the idea of moving beyond Right and Left.
As I have said in many places, and I am no less convinced than ever, that it is a mistake to relinquish the self designation as a left, a White Left. The Jews do not want us to adopt its powerfully organizing world view for that reason, because it does line things up correctly time and again.
ibid wrote:
while reminding the Right and the Left of their failures, which have resulted in the modern predicament
Not a left as properly defined in White interests.
ibid wrote:
He warns of idealizing the working classes as naturally good, of repeating the naive Enlightenment optimism that liberalism arose from.
I do not idealize the working classes nor would a White Left.
Benoist is correct and very articulate in citing the Enlightenment, its optimism (wow, never thought of that angle, but true) and the liberalism that came of it, but these are not elements of what we are calling the White Left.
The White Left designates these products of the Enlightenmet and categorizes them as "objectivism", one of the two great adversaries to White/Left/Class/National/Union/Racial (all the same) solidarity.
The two great adversaries to the White Class/Left are Jewish interests and Objectivists/objectivism.
de Benoist needs to recognize where adoption of Enlightenment ideas among ordinary and working class folks is coming from.
Where it isn't being promoted by Jewish interests it is being promoted by White elitist traitors disingenuously posing as "objectivists" (innocently great and not accountable) and naively accepted by the "lower classes" as "objectivism", viz., the way it is.
But it is Not leftism, definitely not White leftism as it does not recognize the union's right to discriminate and hold people accountable to the union's interests.
Hence, we have not moved beyond right and left, we have merely not caught up to how Jews and White traitors have manipulated these terms to their interests, including not wanting us to have a "White Left" as its organizational capacities are dangerously powerful against them.
ibid wrote:
On the Right, figures such as Sorel and Péguy have been forgotten, and the fight against communism fooled the Right into aligning with capitalism.
de Benoist is correct about that. No argument.
ibid wrote:
Rather than attacking capitalism as the root of the loss of national borders and the cause of mass immigration, they fall into petty xenophobia, Islamophobia, and buy into the "Clash of Civilizations" that distracts from social conflicts at home.
Here I disagree with de Benoist, not in the sense that issues like these can't be used to distract from objectivist treachery and problems of their exploiting "lower classes", but in the sense that he is going to the other extreme, and in ignoring race and religious organization of groups antagonistic to race, that he is buying into the same right wing Enlightenment objectivism (and perhaps Jewish manipulation) that he claims to be wise-to.
He goes on to say..
ibid wrote:
On the Left, four main flaws are identified
First..
ibid wrote:
political universalism
That can be said to be a product of Red (Marxist) Left skullduggery; that is to say, how Jews would apply all peoples in unionized alliance against White capitalists (While Jews themselves maintain their union and the facile unions of those who oppose their enemies).
It is surely wrong to accept the Jewish definition and calibration of the terms.
A union, a White Union, cannot be universal by definition. One is in the union or one is not.
Jews do not want us to have this because it would organize our people in a humane way which is accountable to excellence and differences at the same time.
Second:
ibid wrote:
the absence of a concrete anthropology leading to unrealistic assumptions about human nature,
It can err in this direction but only gets out of hand because the Jews exaggerate these possibilities in order to pander to their paying students. That is, Jewish academics are largely in the big business of selling talk to White female undergraduates: "possibilities" to create college courses and talk talk talk, criticize, criticize, criticize.
Third:
ibid wrote:
a belief in progress, and a moralism focused on the complaints and grievances of victim groups.
Again, exaggeration and distortion of these capacities are the result of Jewish academics who have mixed in and preyed upon enlightenment distortions in order to both misrepresent the left and turn White people off to their organizational capacity in a Left while actually using the victim groups they do marshal as an attack force against Whites.
Fourth:
ibid wrote:
Therefore, the Left disregards things such as national borders, ignores the value of pre-capitalist modes of production, and has fallen into the trap of fighting for various identity politics groups.
Again, those are Jewish cultural Marxist perversions.
How can a leftist union favor the scabbing of their union by an open borders policy?
They cannot, it is a contradiction of terms.
ibid wrote:
at the expense of class struggle. Instead of attacking capitalism, the Left now focuses on "anti-racism" or "sexual liberation," which only serve to break down the barriers impeding the flow of capital and lead to further individualism in the social sphere.
That is what the Neo cons and other Jewish led interests are getting people to do.
The White Left is guilty of none of these things.
ibid wrote:
To challenge the capitalist system, a new class consciousness must reappear, against individualism a "collective will" must be formed.
True, a White Class, the White Left.
ibid wrote:
This will must come from the bottom up, being built locally, against the global hyperclass. It must be intransigently revolutionary. Benoist repeats the advice of Sorel to the revolutionary syndicalists.
This is quite well said, and I will probably take de Benoist's and Kumiko's advice to incorporate more snydicalist type thinking ..
ibid wrote:
"to take the early Christians as their example: those who absolutely rejected the world they were fighting against."
I am on the radical side, but taking skepticism to quite that level is what led to the radical skepticism of the enlightenment and subsequently to liberal modernity.
The Christians are a bad example unqualified as such.
ibid wrote:
Finally, he identifies the target of this new struggle, "The principal enemy is at once the most harmful and, above all, the most powerful. Today it is capitalism and the market society on the economic level, liberalism on the political level
I would make it a dual entry, Jewish interests and Objectivism (which includes capitalist interests).
ibid wrote:
individualism on the philosophical level
I agree that individualism is a large part of our problem, I understand its philosphical difficulties, but I do not want to summarily and uncritically dismiss it; but rather set it aside as a non-priority while we are under mortal threat as a group by groups.
ibid wrote:
and the United States on the geopolitical level."
The Jewish and Objectivist led U.S. is certainly a huge problem, but one must understand that it is Objectivism (admittedly written into its Constitution) and Jewish groups that marshal its forces against other group unionization of peoples.
I believe that Kumiko would like a chance to show that there may be a way to ride the tiger of NATO and US forces toward ethno nationalist aims.
ibid wrote:
He calls for an alliance from forces as disparate as Castroism and Christianity to challenge these enemies: "The enemies of my enemies are not necessarily my friends, but they are necessarily allies.
If Christians and Muslims are attacking our enemies that is fine but we cannot be so naive as to think that these universalist and race mixing religions are people we can form formally agreed upon alliances with.
Their overall pattern is overwhelmingly against our interests and untrustworthy.
Same with blacks and Jews. There might be times when they fight groups who are harmful to us, but their overall pattern is overwhelmingly against us and untrustworthy.
ibid wrote:
am notoriously not a Castroist, but I will always support Castro in his fight against American imperialism.
Castro is anti-racist. So, I cannot agree with de Benoist.
ibid wrote:
I am notoriously not a Christian, but I will always support Christians every time they struggle against the power of money. Those who reason otherwise do not have a sense of the priorities or the stakes. They are quite simply accomplices."
Not true. Very untrue.
Well, the politicians' faces are different. Al Qaeda has been substantially replaced in the chamber of Moslem horrors by Islamic State. Public opinion is better informed, public patience shorter in supply. But none of the rest - the terrorist violence, the stubbornly bien pensant political language, the lies in the press, the Establishment's oily submissiveness towards Islam:
... and its endless devotion to multiculturalism - has changed from ten years ago today, when the London bombings scarred British national life.
In memory of that event, I thought I might reproduce the article I wrote just four days after it. I wonder if, in another ten years, the same alignment of forces will obtain, or whether something new and powerful and surprising will have entered the picture.
A train journey through the geopolitics of Al Qaeda. Or make that liberalism.
I don't often travel to London these days. I can't feel the same for the place as I did in my childhood. But it happened that last Thursday I was required to catch the 8.20 from Lewes to Victoria. The previous evening a Portugeuse client had flown in to London to meet with me next day at 10.00am in a Bayswater hotel. These guys pay the piper. So a trip to town could not be avoided.
Actually, it was a pleasant enough journey - quiet carriage, no twenty stone slab of lard sitting next to me. The rush hour was mostly past. The train didn't fill until it reached multicultural East Croydon. It got in to Victoria shortly before 9.30am.
The next two hours of my life were spent going nowhere very fast and being dragged to the inevitable conclusion that my Portugeuse client would have to lunch alone. I learned from the station tannoy that the Underground was closed due to "incidents". Other travellers, no less frustrated than I, had come into possession of the knowledge that somewhere a bus had been bombed. Then the tannoy confirmed it. Bus services were also suspended. Outside the station, London's amazingly ubiquitous black cabs had become as rare as hens' teeth. My mobile phone did not function. I assumed that weight of call traffic was the cause (only later did I learn that the system was switched off for fear of remote detonation of terrorist bombs).
It was time to get out of town.
It is clear that Jewish planners take concepts and terms that would be helpful to our group organization and well being, then reverse, distort beyond reason or confuse the meaning that the terms would signify in application to Whites.
I've discussed this before but how their deception functions on two levels to our detriment bears farther differentiation.
The two levels of deception are well captured in the analogy that misrepresentative terms are like "red capes" to the charging bull.
They have right-wing White Nationalists charging after the false representation on the level of the misrepresentative term.
At the same time WN become turned-off or hostile to the underlying idea which would be good for them/us.
1. "The" Left misrepresented as universal liberalism applied to Whites is the most fundamental "red cape."
The underlying idea of the left is social unionization. There are people in the union and people out of the union, therefore it cannot be universal or liberal. On the contrary. In fact, Jewish interests do not apply it as universal except to Whites.
This causes WN to chase this "red cape" of "The" Left which is really imposed liberalism upon them.
At the same time, because of the perversion of the term and abuses of Whites that go on under this false rubric, Whites become repulsed and in fact fight against what is the most important underlying social organizing concept [for group defense, accountability, agency, warrant, our human ecology]: the unionization of our peoples. It would keep an eye on the most dangerous traitors, elite ones, keeping them accountable as members of the class, while also keeping rank and file Whites accountable and incentivized to participate.
All of the usual Marxist and other Jewish distortions such as abolition of private property, communal child rearing, race and gender blurring, no free enterprise that would create wealth for the industrious and innovative, etc. would be set aside as Not representing the "White" left / native nationalist left.
There would not be an imposed economic class division in a White Left, but rather the nation of people would be the class: class, union, nation and people (in our case Whites and native Whites) would be synonymous.
In subjecting us to the red cape of "The Left" misrepresented as universal liberalism as applied to Whites and altercasting us as "the right", we develop Cartesian anxiety for our Augustinian nature, and desperately adopt objectivism to the extent of reaching for unassailable warrant. This has the effect of taking us beyond accountability to our subjective and relative social group interests. It makes us look and act less humanely. It scares our own people and it should as we are not only easily made to look like "the bad guys", but are, in fact, dangerous in being bereft of sufficient accountability; made easy to defeat as the factual necessity of our cooperation is not sufficiently recognized and we remain disorganized in obsolete philosophy.
2. Equality: Chasing this red cape really makes WN look bad, as they argue for inequality. It casts discourse in elitist and conflictual terms straight-away; more, it is not accurately descriptive as it relies on false comparisons.
The underlying concepts that YKW are trying to divert WN from grasping is the disposition to look first for qualitative sameness and difference. Within and between social paradigms there can be logics incommensurate to comparison but nevertheless amenable to symbiotic, non-conflictual functions, particularly if those respectful terms are invoked.
3. Social Constructionism and Hermeneutics: These concepts devised to counteract Cartesian runaway and facilitate systemic homeostasis instead have been misrepresented by Jewish interests with the red cape distortion that people and groups can just be whatever they imagine they might construct of themselves. Thus, the lie persists that these concepts are anti-empirical and anti-science. On the contrary, that would contradict the very anti-Cartesian premises of these ideas; in fact, these ideas are meant to enhance and make more accurately descriptive the conduct of science and reality testing. They are meant to correct the "scientism" which can result from myopic focus on narrow units of analysis only, such as blindered focus on moment or episode, the individual as socially unrelated, or the linear cause and effect of physics models to the detriment of how interactive, agentive, biological creatures can and do act in broad view of systemic homeostasis.
These concepts importantly serve to correct the bad science put forth as evidence for anti-racistm, scientism evident in the statement by Spencer Wells of National Geographic's Human Genome Project -



—Spencer Wells, Population Geneticist
"Racism is not only socially divisive, but also scientifically incorrect. We are all descendants of people who lived in Africa recently. We are all Africans under the skin."
.. by which he means that there are no important differences to justify discrimination.
While maintenance of the social group must admit to at least a tad of relativism and subjectivity in its interests, this admission is also an "admission" of a modicum of agency and choice; which thus lends itself by this admission to the stabilizing gauge of group criteria and the answerable, corrective means of its social accountability. This is stable in a way that attempts of pure objectivism are not - as its lack of social accountability tends to have the reflexive effect of hyper-relatvism. Spencer Well's objectivism has the reflexive effect of being susceptible to having him espouse a destructive hyper-relativism in line with that espoused by pedestrian liberals or Marxist Jews.
Social constructionism and hermeneutics proper could correct this by adding dimensions of subjective and relative social accountability; thus coherence in historical process through accountability to historical social capital, manifest and situated delimitations, agency in racial re-construction and warrant in manifest and situated group evolution; but the Jewish red capes over these terms reverse the whole anti-Cartesian program that these concepts are meant to correct. Indeed, anti-racism is Cartesian.
However, for the massive perversion and misrepresentation of these concepts they have turned-off Whites and in fact have them arguing against the valuable underlying concepts which in no way deny physical and social constraints to free choice but nevertheless would facilitate coherence, accountability, agency and the warrant of our race to exist: That is what we seek in rigour - warranted assertability.
Social constructionism and hermeneutics proper facilitate that. Jewish interests with their red cape distortions do not want you to have that.
As is the case with "Pragmatist" philosophy, you can tell if you are chasing the red cape if you have to put the word "mere" before what those presenting the concept are saying in order to make sense of their argument: if they are suggesting something is a 'mere' social construct", then there is no physical, interactive and interpersonal accountability and it is Cartesian.
4. Post Modernity: Jewish interests know that modernity by itself is viciously self perpetuating, paradoxic, impervious and destructive to healthy traditions and forms; whereas post modernity properly understood allows us to take the best of modernity and time tested forms and ways.
The red cape misrepresentation is a "dada" definition (or non-definition, as it were) of post modernity as opposed to a deliberate and thoughtful management of modernity and traditional forms and ways.
5. Multiculturalism and diversity: Jewish academics have reversed these terms to where outside groups are introduced to one another in order to blend away and subvert healthy, managed differences within and between groups. Then again, to chase the red cape and argue against the terms is to argue for integration with outsiders, e.g., non-Whites.
6. "Marginals" is a concept that goes along with hermeneutics and group maintenance; Jews have set up a red cape of presenting "marginals" as those outside the group with the intention of their being agents of change in overthrowing group homeostasis.
Chasing this red cape has WN arguing against humanitarian outreach to those within the group but most at risk to non-Whites; our marginals potentially have the greatest incentive to see to it that the White ecological system is maintained; they can lend perspective, feedback and accountability. It is important to note that one can be marginalized for being exceptionally talented and intelligent as well.
7. Hippies and the Sixties: These terms have been misrepresented as synonymous for White men being responsible for the Jewish radicalism of sexual revolution and black civil "rights", viz. prerogative over Whites.
Chasing this red cape is a diversion from the call for a reasigment of White men as having intrinsic value - Being - as opposed to being expendable in wars not of the bounded interests of our people; as opposed to chasing the red cape of universal traditional manhood in service of a universalizaing religious ideal, international corporations, oligarchs and the YKW; while in charging this red cape, the intrinsic value of White people overall, as the unit to be defended, is argued against - WN are arguing against our own deepest interests again, against the warrant to exist. The very thing we need most is prohibited by a Jewish language game in which they form coalitions with black power, feminism AND misinformed traditional women, to deny our being, our reality, value and warrant to exist in midtdasein - the non-Cartesian being there* amidst our people.
* or "being of", as GW prefers.
8. Social justice warriors - of course those doing the Jews' bidding are not pursuing true social justice, but to argue against the term, "social justice warrior", is to fall for the masters of discourse's red cape once again.
9. The Jewish affectation of Christianity posed as "the moral order" for Europeans. The necessary good of a European moral order is dismissed right along with the red cape of Christianity or some "false" version of Christianity.

Unlike right-wing WN, I'm not chasing the red cape of Jewish twisted terms, I've gored the sucker through the mouth.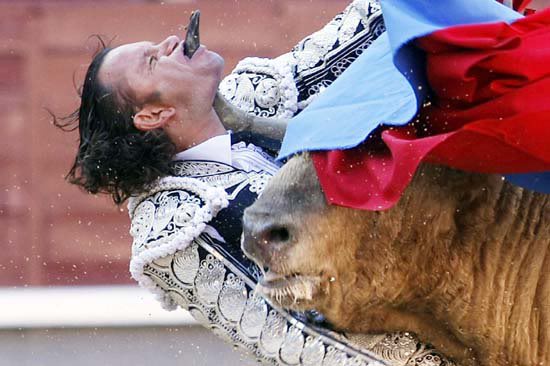 We are the White justice warriors and I invite you to join me in some bull-steak now that we've sorted away the bullshit…
On the Radio page now: British journalist Colin Liddell, one of the two editors of Alternative Right, and occasional contributor to Counter-Currents and Occidental Observer, mulls over a range of subjects with GW and Daniel, including Dylann Roof, "black" Rachel Dolazel, Jenner-bending, the interminable, insoluble Greek euro crisis, UKIP and the British political scene, the homosexualisation of marriage, and Jewish influence in globalism.




As mentioned in podcast, clip of Brzezinski discussing his goal for a NWO
https://www.youtube.com/watch?v=q9YTp6jRVt4